Established in 2021, dappGambl is a vibrant global community of blockchain enthusiasts here to guide you in the world of crypto gambling or, as we call it, Web3. We aim to offer unbiased, in-depth, informative, and accurate content to make you a smarter iGamer. The best part is you get all these at absolutely zero cost. Our experts work round the clock to keep you up to date on the hottest topics that matter.
You can count on us for reliable reviews, Web3 educational content, comparisons, and the most recent iGaming news in both written and video form. Our website also has information about interesting rewards and bonuses. You'll be the first to learn about new websites and gaming products by sticking with us. Our specialists produce content for crypto gamblers on:
Website
Youtube and other social channels
Podcast
Community
Have you ever been so passionate about anything that you considered spending everything in it? That is our tale. We were founded out of a love for blockchain, which led us to learn that web3 was the way of the future. The idea was to combine our expertise to protect the entire crypto and Web3 industry from the agony of false information was born out of the understanding that there aren't many trustworthy crypto and iGaming sites. Because we deliver information without inflating reality, we have swiftly established ourselves as every player's first choice. Our story summarized here:
October 2021 - The idea was born
The year 2021 was a huge one for cryptocurrencies. It was the year that digital currencies gained widespread acceptance all around the world. There was a big surge, and numerous cryptocurrencies outperformed bitcoin in terms of growth. That wasn't it for us. We found a gap in the affiliate industry and set out to fill it. There was a need for a robust community where blockchain enthusiasts and gamblers could get trustworthy advice. The concept of dappGambl first came to us in October 2021.
February 2022 - The site was launched
After agreeing on how we would work, we mobilized resources and shared responsibilities and started building the dappGambl idea. We knew there were lots of players out there that would benefit from our experience. So instead of being like any other reviews site, we chose to work on the biggest community of crypto online gamblers. We launched our site in February 2022.
August 2022 - first YouTube video
Amongst us were gamblers, who liked reading blogs and preferred watching videos. So we had to start a Youtube channel to meet the needs of all other players who connected better with videos than text. Our first video officially went live in August 2022.
September 2022 - first 100 visitors in a day
We learned from launching the website that the journey ahead would require a lot of dedication. As a result, we looked for specialists who shared our viewpoints and invited them to join our community. We produced content together, which we then posted on the dappGambl website. Through offering sound content, and a touch of SEO techniques, our audience expanded naturally. We had 100 crypto gamblers visit our site in a single day for the first time and in September 2022.
Discord created December 2022
With all that we had done, we had to crown the year by having a social platform where our members, including you, can connect, interact and share ideas. So we launched our Discord community channel and went live in December 2022.
What's ahead
Is that too much growth in just about a year and a few months? Yes, we also find it incredible, and indeed, it wouldn't be possible without people like you, who made dappGambl their home. The journey ahead is still long, though. Expect us to become more active on our social media platforms, release podcasts and videos regularly, and offer more raw content.
dappGambl is your go-to platform for everything crypto and online gambling. Our team, consisting of journalists, great analysts, and seasoned investors, strives to make you smarter through concise yet easy-to-understand content.
The problems we solve
While hundreds of sites offer reviews, it's rare to come across trustworthy information. Every other website is focused on making money from you, so they sugarcoat everything. We solve the following fundamental problems:
Untrustworthy reviews: We are highly motivated by the truth, so our experts concentrate on creating trustworthy and unambiguous content for the community.
Information gaps: dappGambl believes there's power in information. That is why our articles cover go beyond the typical "Looking for the best casino?" style, to include all essentials of gambling.
Comparisons: Our reviews and guides include relevant comparisons to help you make informed decisions.
Latest info: We help you stay updated by sharing the newest exciting opportunities.
The diversity of our team allows us to learn distinct crypto gambler needs. So we go out of our way to offer you different solutions based on our experience, community recommendations, and research. Our content hence comes in different formats to cater to your various needs. That is why we not only focused on offering articles but also videos and podcasts.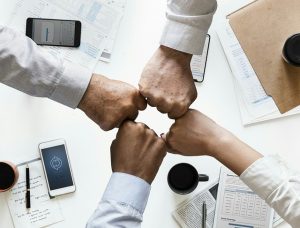 We are More Than an Average Review Site:
We are A-grade, which you already know if you've read this page from the beginning. Of course, part of our business plan includes providing and promoting different affiliate links on our site in exchange for commissions we get when you sign up. We differ from our rivals in that we are not swayed by incentives. Instead, we continue to be dedicated to producing authentic and absolutely verifiable content. Since its inception, dappGambl has always upheld the highest standards of editorial ethics. That is how we have been able to earn our visitors' trust.
Each casino on our site is deserving of the grade we have given it, so you can be confident in that. While reviewing crypto casinos, our professionals conduct extensive research. They examine registration details including the body that issued the license, the security elements offered, games, and bonuses. Going through thousands of games is typically one of the most difficult chores, but hey, this is our work, and we enjoy it.
We look out for customer complaints and analyze how they are handled too. But that's not all; we sign up with operators and play games to have first-hand experience before listing them on our website. Some casinos may not like the fact that we expose all red flags. The good ones don't mind, though, because we offer possible remedies too.
As an author, I am guided by our principles to stress accuracy and dependability in our reviews. Moreover, I go beyond basic reviews to comprehensively explore other areas of crypto and Web3, such as tutorials, game evaluations, guides, and educational resources.
You will find details such as the number of games and their developers, RTPs, rewards like bonuses and VIP programs, security, fairness info, and support reviews. We also write about available payment methods, processing times, minimum/maximum withdrawals, and a paragraph about our user experience with the site. By covering all these points, we ensure you can understand a casino in terms of:
Fairness
Transparency
Quality of games
Premium user experience
Then we take all that info and make it available to our community via the dappGambl website, Discord channel, and Youtube. We are also working on starting podcasts you can listen to on the go – but more on this project in the future.
Our Vision Statement:
To build a robust community where crypto gamblers can find support and learn to make better decisions for free: a home for like-minded crypto lovers to interact, learn and have fun.
Our team is made up of industry experts with years of experience in blockchain technology, finance, and iGaming. They are always up to date with what is happening in the crypto gambling world and enthusiastic about sharing trustworthy information with you. Without mentioning our editors and other external experts with we work with and thank, here are dappGambl's main authors:
Responsible Gambling Pledge
Gambling is supposed to be fun and a source of entertainment. However, we understand that there might be a small minority for whom gambling could be a problem. As a community, we are responsible for promoting safe and responsible gambling practices.
We pledge to help our members keep it fun by only listing operators that adhere to high industry standards of responsible gambling. Additionally, we will continually offer information to guide those unable to control their gambling.
Do you want to help us transform the iGaming industry? If the answer is yes, you're lucky because we can't wait to have you join our team. We are looking for the most talented and skilled professionals to help develop content for our website, podcasts, Youtube, and social media channels. A position is awaiting you if you are a web3 expert motivated by honesty, integrity, and have a fierce passion for cryptocurrencies.
As one of us, you will:
Improve your skills by working alongside a team of the best iGaming professionals
Be able to organize your time effectively as we offer flexible working hours.
Enjoy a highly industry-competitive compensation
Have a constant flow of work in your area of specialization
Contact us to learn more.