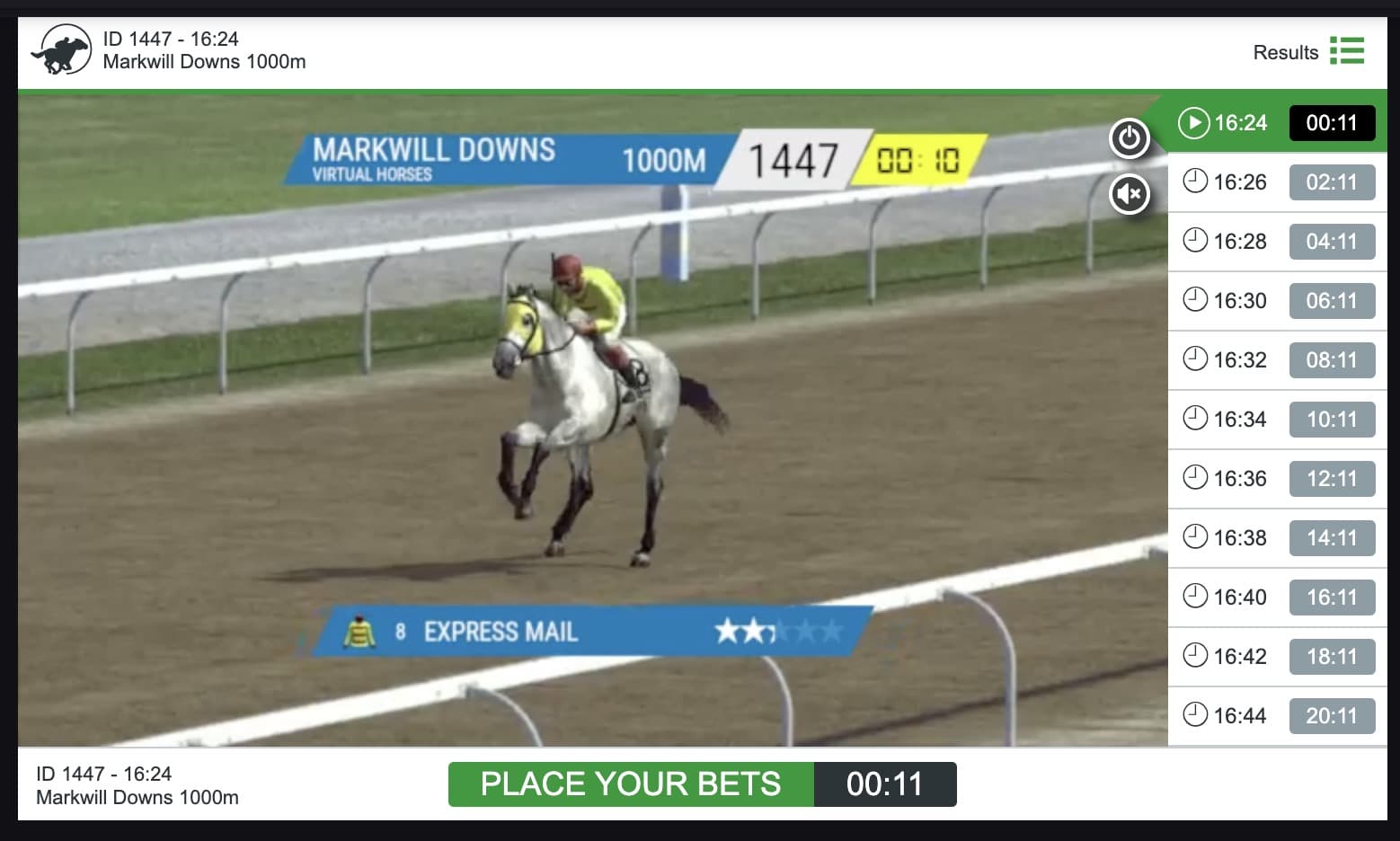 Our Top Picks When it Comes to Horse Race Betting
A Brief History of Horse Racing
Horse racing has been around for centuries and is one of the oldest sports in the world. Originating in Greece, where chariot races were held during religious festivals, horse racing was also important in Roman culture, with various horse races taking place throughout the empire. The sport remained popular during the Middle Ages as knights competed against each other on horses at tournaments and fairs. By the 17th century, professional horse racers had emerged, and organized competitions began to take place across Europe. Horse racing spread to North America in the 18th century after British colonists brought their horses from England and held informal races with them. Today it is one of the most popular sports, especially in countries such as the UK, with over 10,000 races each year and over 6 million spectators attending those races!
What is Horse Racing Crypto Betting?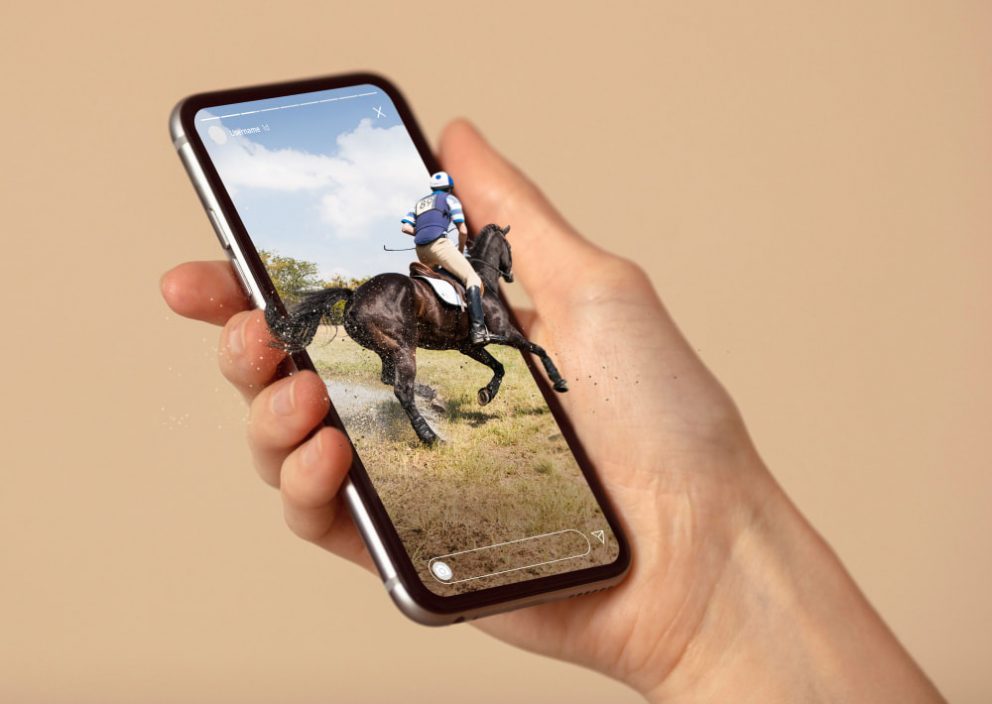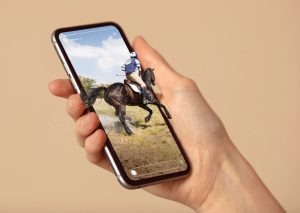 Horse racing crypto betting is a way for players to bet on virtual or real-life horse events using cryptocurrencies. It increases the excitement of traditional horse racing by making gambling more interactive through digital tokens and even NFTs. Players can gamble on horse racing by going to a crypto casino and wagering Bitcoin, Litecoin, or any other cryptocurrency on races. A more exciting means of betting happens in the metaverse, where users can own, breed, and race NFT Horses. In addition, they can make winning predictions on ongoing races, join tournaments and sell their horses. As it's built on the blockchain, players must interact with the native platform currency, not Bitcoin or Ethereum.
Top Horse Racing Crypto Betting Sites
| Operator | Horse Racing Bonus | Wagering | Racing Types Available | Payments | Trust | Anonymity | Pros | Cons |
| --- | --- | --- | --- | --- | --- | --- | --- | --- |
| Stake | N/A | No Wager | Virtual | 6 crypto | Licensed casino with a great reputation in crypto gambling | Verification might be required when withdrawing | Unique provably fair games; Good reputation; Lots of providers | Possible verification; Limited crypto deposits; Unavailable in some countries |
| BC.GAME | 4 Bonuses of 380% | No Wager | Virtual | 66 total coins | Licensed casino with the best reputation | No KYC, Anonymous gambling partly possible | Best reputation; Large game pool; No wagering | KYC required upon withdrawal; No many bonuses |
| Cloudbet | Up to 5 BTC | No Wager | Live, Virtual | 21 crypto tokens + fiat deposit | High trust score. Good reputation and RTP featured on each game | Anonymous gambling not possible. KYC required | Large pool of tokens, RTP visible, Good UI and reputation | No anonymity, Limited number of games, Limited games |
| 1xBit | Up to 7 BTC | 40x the bet | NFT, Virtual | 25 crypto tokens and diverse | Unlicensed but trustworthy since 2016. | No KYC required. Focused on anonymity | Good game providers, Anonymous gambling, Near instant withdrawals | Unlicensed casino, 2000 games |
| MyStake.com | 100% bonus up to €500 | 30x in 30 days | Live, Virtual | 7 crypto tokens | Curaçao licence | KYC and verification required | Large game selection; Licensed; Free spins available | Bad reputation; 7 crypto tokens; No anonymous gambling |
Available Bonuses for Horse Racing
Stake.com doesn't have a welcome bonus for horse racing bets, and the casino doesn't have any bonuses that can be applied to racing horses.
BC.Game has four total bonuses of a minimum of 380% across all prizes, which can be applied to the only virtual horse racing game.
MyStake has a single welcome bonus for Sports, and players get 100% on a deposit of up to €500.
Cloudbet also has a 100% deposit bonus of up to 5 BTC for new players, but the bonus cannot be used on horse betting, only on crypto games.
1xbit has a welcome bonus of 100% of up to 7 BTC, and the casino allows players to bet on horse racing using the bonus amount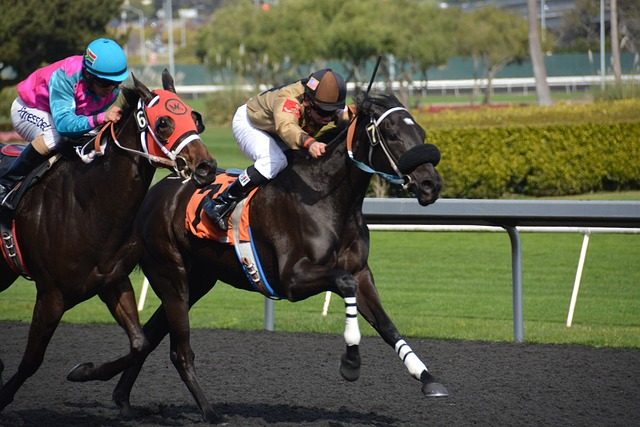 How to Get Started with Horse Racing Crypto Betting
Starting horse racing with crypto requires a few essential steps, to begin with. If you're already familiar with crypto and blockchain, the process becomes similar to betting on horse races in traditional or fiat casinos. The process of betting on horse races using NFTs in the metaverse is slightly different as you interact with the games on-chain.
Here's a step-by-step process on how to bet on horse races in a crypto casino
Check the list above and sign up for a crypto casino that meets your needs and has a high welcome bonus
Add funds to your cryptocurrency wallet
Get the crypto address of your casino and deposit from your wallet
Search horse racing in the drop-down menu
Choose between virtual and real-life tournaments
Select the amount you want to wager on a race and follow the results
The Benefits of Betting on Horse Races with Cryptocurrency
Anonymous Betting
With crypto, you can make anonymous wagers without worrying about your identity being revealed since crypto uses transaction blocks and cryptography and doesn't require users to share their data. This is especially beneficial for high-stakes betting, as anonymity offers protection against unwanted attention or scrutiny.
You Can Bet from Anywhere
Cryptocurrency allows you to place bets on horse races from anywhere in the world. Even if your country or local laws restrict such activities, you can still access a crypto casino and make deposits without bans.
There Are No Transaction Fees
Crypto deposits and withdrawals have no transaction fees. You will have more funds to place your bets as the usual 3% credit card fee is inexistent. Crypto only uses network fees to process the deposit or withdrawal, and it's more inexpensive than centralized fees.
Your Gains Cannot Be Seized
Since cryptocurrencies are decentralized, they aren't issued by any government. This means you have complete ownership of your assets, as governments can't ban a crypto wallet. This makes betting with crypto a safe and secure way of placing wagers without worrying about your funds being blocked.
Fast Transactions
Crypto transactions have a block completion of under 10 minutes, and in some cases, they are processed within seconds. It helps you avoid long withdrawal times that must be manually processed, as crypto transactions are automatic and rely on a network of systems rather than a single person.
You Are The Owner Of Your Currency
Another bonus of cryptocurrency is that you own your currency outright. There is no third party involved in the process of retrieving your wagers. You are in control of your funds, but this brings additional responsibilities, such as keeping your wallet safe and your keyphrase secure.
List of Popular Cryptocurrencies Used For Horse Racing
We investigated what the most used cryptos are in the real of horse race betting, and compiled a comprehensive list for you:
BTC
LTC
BCH
ETH
DOGE
USDT
EOS
DASH
XRP
ZEC
BTS
STRAX
USDC
SOL
GAME
BCN
SIB
DGB
BTG
XVG
QTUM
PAX
BAT
ATOM
MATIC
TRX
Tips for Maximizing Your Profits with Horse Racing Crypto Betting
Research the Horse Races Beforehand: Before placing any bets, always research the horse race, the rider, and their previous record. You undercut other players and increase your chances of winning by studying each horse and its form and understanding how and why a horse is more likely to perform.
Manage Your Bankroll: Horse racing is unpredictable, and you should manage your bankroll carefully to ensure that losses don't outweigh wins. Set a budget for each race, and only bet what you can afford to lose, which leads to more issues for some people.
Look for Promotions & Bonuses: Horse racing crypto casinos often offer promotions and bonuses to attract new customers. Make sure to take advantage of these deals to increase your profits.
Bet Using Crypto With Low Network Fees: Even if crypto has no transaction fees, you can still boost your profits by depositing crypto with low network fees. Look for tokens like Tron, Matic, or Solana to save on costs and get money quicker
Experiment with Different Horse Racing Games: Horse racing crypto casinos offer a variety of betting games, including parimutuel, fixed-odds, and spread betting. By experimenting with different types of games, you can find the one that works best for you.
Common Mistakes to Avoid with Horse Racing Crypto Betting
There are a few mistakes that bettors make when they start out on their crypto race betting adventure. Here are a few to be mindful of:
Not doing adequate research before placing a bet.
Not setting reasonable expectations for winnings.
Placing too many bets at once without diversifying them properly.
Not using a reputable betting platform for crypto gambling.
Impulsive betting behavior leads to poor decision-making.
Not paying attention to fees associated with placing crypto bets on horse races.
Not cashing part of your profits after winning a bet.
Strategies for Horse Racing Crypto Betting
The Dutch Betting Strategy
This aggressive and high-risk horse betting strategy involves backing multiple selections in each race. This can be done by betting on 2 or more horses to win or by making multiple bets, such as a combination of win and place bets. This method has the potential to generate significant returns if all the selections come up trump; however, the risk is increased due to the number of bets made.
The 80/20 System
The system focuses on finding the winning horse and betting 20% on it while the remaining 80% is wagered on a place bet on the same horse. It considers several variables such as form, track conditions, jockey performance, and course records.
The Place Laying System
The system works by identifying horses that have an advantage over other runners in a race but which are unlikely to win. Then, you place bets against these horses to gain a return, regardless of whether they finish first or not. To be successful and get this betting strategy system right, you must thoroughly read about the horses and pay attention to the horse's tack records.
The Yankee Strategy
It involves betters betting on four separate events in the same section at once to create stacked wagers that provide larger returns. It requires a total of eleven different bets – six doubles, four treble, and one accumulator – which will only pay out if all four selections win. This strategy is considered risky due to its complexity but can pay out big rewards if managed properly.
The Exacta Strategy
The method focused on predicting two horses that would finish first and second in a particular race event. Bettors must select two horses that will finish the race in first and second place. Bets must be placed before the race start; however, this method has higher risks because it has a higher margin of error, and inexperienced gamblers can be carried away and lose a lot of money.
Understanding the Odds of Horse Racing Crypto Betting
It is important to fully understand the different odds that come with making punts on horse racing:
Fixed Odds
Fixed Odds are the most commonly used form of horse racing betting. They involve selecting a runner in a race and placing your bet at predetermined odds set by the bookmaker. Fixed odds can be taken when placing your bet or when the race starts. If you take them before the race starts, you will receive a much better return if your horse wins, but there's also more risk involved as any changes in market conditions won't be reflected in your bets until after the race has started.
Starting Price
Starting Prices work differently from fixed odds. With this kind of betting, no one knows what the starting price will be until it's announced just before the race starts. The starting price is determined by how much money has been placed on each runner in terms of winnings which means that it can change throughout the day.
Tote Odds
Tote Odds involves pooling all bets together into a single pot and then dividing up that pot among all winning tickets based on their share percentage. It means that if multiple people pick winners (or even second or third-place finishers), they all get their share regardless of who placed their bets first.

Horse Racing Betting Tips
These are our top 3 tips for when you decide to make a bet on races:
Check The Form
Before even considering placing a bet, check the form for the available horse and go over their past 5-10 races. This includes looking into their past performances at similar tracks or distances and studying their recent form and results from other races they have competed in. By doing your due diligence, you can spot which horses might have an advantage over others in terms of speed or stamina.
Consider The Conditions
Horse racing crypto betting isn't just about picking winners; it's also important to consider how different track conditions might influence the outcome of a race too. Pay attention to weather reports ahead of time so that you know what kind of surface (dirt vs. turf, wet vs. dry) the horses will be running on. This can help you decide which horses will most likely cope better with different track conditions.
Listen To Tipsters
Horse racing tipsters have some experience, and they can be a great source of additional information and help you assess your strategy and which horse might be your favorite during the race. However, don't just follow their input blindly and weigh in your research with their input.
Biggest Events in Horse Racing
Horse racing can be fun, especially if you hold a lot of different cryptocurrencies and like to follow the excitement. Approach horse betting by testing out strategies first, but you will need to know how to calculate odds before being able to master each method. Crypto betting sites let you bet on your favourite horse from anywhere in the world. We recommend following major races and focusing your attention on the major horse racing events.
What is the house edge in horse racing crypto betting?
There is no house edge in horse racing; instead, the odds depend on the number of bets on each horse.
What is the best horse racing crypto betting strategy?
The Dutch betting system is one of the best betting strategies.
What are the most popular horse racing crypto betting games?
The most popular crypto betting games are Zed Run, Oly Sport, and DeRace.
What are the odds of winning in horse racing crypto betting?
The odds of winning at crypto horse racing are 17%.
How do I withdraw my winnings from horse racing crypto betting?
You can withdraw your winnings by placing a withdrawal request on the platform. Of course, if you are betting on-chain, you don't have to make any requests.