NixMoney is almost as old as Bitcoin, the first digital currency. Its popularity has rapidly grown with the broad use of cryptocurrencies, and it is now being utilized by gamblers as well. We examine its features and functionality to determine whether it is safe and dependable. This review addresses important factors about signing up, user experience, customer service, costs, accepted currencies, and more.
NixMoney Overview
NixMoney Key Facts
Type of exchange
Decentralized
Best for
anonymous crypto to fiat transactions
Fiat Currencies Available
Euro, United States Dollar
Cryptocurrencies Available
5
Products & Services
NixMoney is a one-stop shop providing businesses and individuals with online payment processing services. Since its inception in 2011, it has evolved to become a well-known gateway, allowing users to perform various activities such as financial transfers, receiving, and securely keeping funds. It includes a fully functional exchange function that enables you to swap between different currencies. Users can exchange cryptocurrencies such as Bitcoin, Litecoin, and Peercoin. It also accepts fiat money, mostly USD and EUR.
Within NixMoney, users can create and manage several wallets, each with its own account number or address. All system transactions are instantaneous, which is always a great plus. NixMoney users enjoy a high level of transparency, security, and ease of fund movement. These advantages are some of the primary reasons for gamblers' widespread use of this payment service. You may also quickly track your transactions from a single consolidated page, which allows you to file payments based on dates and account numbers.
This service is available to anyone who wants to gamble. Simply sign up with your chosen casino, create a NixMoney account, fill it with money, and use it to deposit money into your gambling account to get started.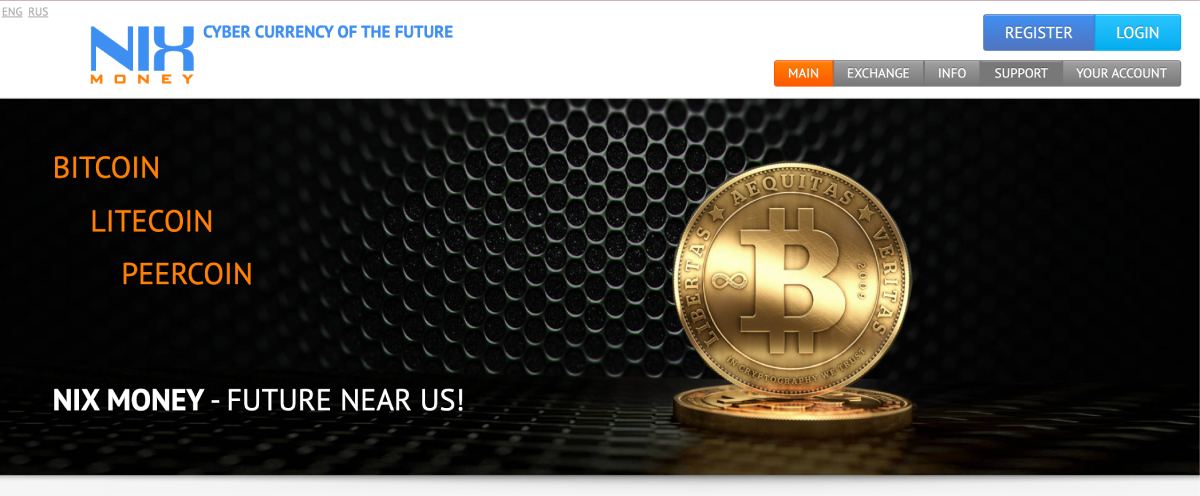 How to Proceed with a Deposit & Withdrawal Using NixMoney
Before proceeding with a deposit, you must first have an account with NixMoney. Here is a step-by-step process for signing up with NixMoney.
Step 1: Go to the homepage and look for the signup button. It's a blue button on the top right side of the header labeled "Registration." Click it to proceed.
Step 2: You will be redirected to a signup form where you must provide your email address and complete a captcha. Hit the orange "register" button at the bottom of the form to submit your details.
Step 3: Now go to your email and click on the sent link to proceed. It will take you to a new page to fill out your name, create a password and agree to the terms and conditions. This will lead you to your dashboard.
Step 4: Your new account is now set, but you may need to perform a few security checks. The platform has a mandatory email 2FA feature. So every time you log in, a four-digit pin will be sent to your email. However, you may add your phone number to get the code sent to you as a text message. To do so, click on settings, then go to "Global Settings."
Step 5: The next stage is to set up your billing settings. Go to "Billing Settings" in the settings menu and update your addressees for every payment method you intend to use.
Step 6: Secure your account by activating two-factor authentication (2FA) in the security menu. You may either do so by opting to forward your verification codes to your email or using an authenticator like Google Authenticator.
Step 7: Lastly, go ahead and fund your account. Simply hit the "Deposit" button in the header section, select your preferred method, and follow the on-screen instructions to complete your deposit.
Now you can go ahead to deposit funds into your newly created account. Follow these steps:
Step 1: By this time, you should have already created an account. Go ahead and sign into your NixMoney dashboard. By default, the website requires double authentication to sign in. After providing your credentials, go to your email for a 4-digit pin to complete the login.
Step 2: Once logged in, click on any of the listed currencies, depending on which one you want to deposit. This will prompt you to create a new wallet. You will need to name the new wallet and hit "save."
Step 3: Now hover your mouse on the saved wallet and click "address" to initiate your account deposit.
Step 4: You will be given a crypto address associated with the wallet in question. Use this to send funds into your NixMoney account. The time taken for funds to reflect may vary based on network congestion and the block confirmation time of the chosen blockchain.
Note: You may also make deposits using fiat in USD or EUR. However, remember that the wallet does not offer direct fiat transactions. Instead, you will have to use one of the partners listed on the "Exchange" page of the website. Nixexchange.com is the official partner. It helps users complete payments from Sberbank, Yandex Money, Svyaznoy Bank, Privatbank, Alfabank, Delta Bank, Kazkombank, Alliance Bank, and more. Other partners include Fehupay, Money-Change.biz, N1EX, YM-Change, and ExMoney.
Withdrawal:
Step 1: Log in to your NixMoney account.
Step 2: Select the wallet you need to cash out from.
Step 3: Navigate to the send button, and click it.
Step 4: Specify how much you want to send out. You may click "Protection" to add an extra security code to the payment.
Step 5: Hit the "send" button and wait for your funds for the transaction to complete.
Note: Just like depositing fiat money, you must use one of the payment partners listed on the "Exchange" page if you want to cash out using fiat currencies.
Pros
Easy sign up
Safe and reliable
100% anonymous
No restricted countries
Low transaction costs
Cons
No licensing information
Less intuitive
Poor customer care
Why Choose NixMoney as a Payment Method?
Speedy payments:
All payments are carried out under the sole control of the transaction server, ensuring that funds are transmitted in a maximum of 0.4 seconds, eliminating the potential for loss or delay.
Online transactions:
NixMoney enables you to complete many transactions fast and efficiently. It provides a safe, fast, and reliable payment platform ideal for privately sending money to your crypto account and withdrawing your winnings.
Accessibility:
NixMoney aims to provide its services globally, allowing customers from many nations to open accounts and use the site. This global accessibility means you can use it to facilitate your gambling from any part of the world.
Multi-currency support:
Users can send and receive payments in various currencies because NixMoney supports numerous coins. This feature gives you flexibility and freedom to transact with any convenient method and could come in handy whenever you want to switch from one currency to another.
Security measures:
NixMoney has implemented robust security features to protect user accounts and transactions. This includes mandatory two-factor authentication (2FA), PIN codes, additional protection phrases while sending payments, and encryption techniques. The website is SSL-secured, making it safe from hackers.
Privacy:
Anonymity is a top priority of many crypto gamblers. NixMoney prioritizes user privacy by providing secure and confidential transactions. It aimed to keep personal and financial information private, potentially appealing to users who value privacy and want to limit the exposure of their financial data. We were never asked for KYC details during the entire period of conducting this review.
User-friendly interface:
While beginners might need to invest some time to get used to some payment gateway features, basic functions like sending money are easy to use. The dashboard comes with a user-friendly interface that is easy to navigate, even if you're a newbie.
What are the Risks of Choosing NixMoney as a Payment Method?
Security vulnerabilities: While NixMoney has adopted security precautions to protect user accounts and transactions, no system is completely foolproof. There is always the possibility of unauthorized access, hacking, or data breaches, which might expose your personal information and finances. To reduce the danger of phishing, always double-check that you are on the correct website.
Lack of buyer/seller protections: Compared to payment methods like PayPal, NixMoney lacks extensive buyer or seller protection. This means that you might not find adequate help whenever you have a dispute regarding transactions performed using this provider.
No Chargebacks: NixMoney lacks integrations that allow for payment without copy-pasting wallet addresses. It also doesn't offer a QR code address format. That means you must always exercise caution when transacting. If you send your digital coins to the wrong address, recovering them may be nearly impossible, as there are no chargeback systems.
Exchange rate risks: There is a danger of dramatic exchange rate swings when exchanging your money. While positive volatility may impact the value of your money and cause you to record huge gains, there is also a possibility that you may lose significant value if the opposite happens.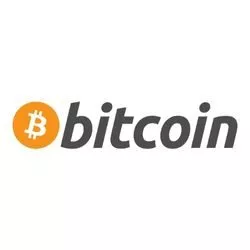 Bitcoin has maintained its position as the world's most sought-after cryptocurrency by remaining stable even in the toughest times in the industry. Its demand has spiked dramatically in the last few years, seeing it grow from a mere speculative vehicle to an acceptable means of payment. With countries like El Salvador legalizing it, the digital coin's popularity as a currency is not slowing down. After the rough market of 2022, BTC's price has already risen by over 30% from this year's low. As the most popular and stable virtual coin, more gamblers prefer to use it for wagering. It comes with multiple benefits, like increased privacy, fast transaction times, low transaction fees, and high levels of safety. Unfortunately, some operators still don't support cryptocurrency payments. Solutions like NixMoney bridge this gap by helping gambling sites support and process digital currencies. On the other hand, they also offer a transactional ecosystem to players, enabling them to fund their gaming accounts and cash out their crypto winnings seamlessly.
Supported & Restricted Countries
Supported Countries
NixMoney is a 100% anonymous payment service. It never asks users to provide KYC details and is compatible with the anonymous network TOR. Due to that, it's open to users from all over the world and doesn't mention any restrictions on its websites. Keep in mind, however, that it's your full responsibility to determine what your jurisdiction's law says about the use of virtual money.
Restricted Countries
No mention of restricted countries.
Fees
Exchange fees are a significant factor when looking for a payment solution. The amount charged per transaction directly impacts your overall profits or losses when gambling. We established during this review that NixMoney has a fixed fee of 0.5% and a minimum charge of $0.01 or equivalent.
Trading Fees 
You will pay a flat fee of 0.5% for every trade made. Therefore, the minimum payable amount is $0.01.
Deposit Fees 
As mentioned, the platform has a simple fee structure of 0.5%. This also applies to deposits and must be at least $0.01 or equivalent.
Withdrawal Fees 
NixMoney imposes a minimum withdrawal charge of $0.01 or a fixed rate of 0.5%
Limits 
We did not find information about any minimum or maximum transaction limits while using this platform. We also tried transacting different amounts of crypto and were not limited at any time.
Supported Payment Methods
We found out during this review that NixMoney has several measures in place to ensure safety and reliability. First, the website is SSL secured to provide encryption of communication between users' devices and NixMoney servers. This adds a level of privacy by protecting your information from unauthorized access.
Additionally, all accounts are automatically set on an email-based 2FA system unless you, the user, change to mobile-based text messages. You could also use an authenticator app like Google Authenticator to secure your account. The company employs different procedures to monitor transactions and potential system failures for early cure.
In the event of an error, failure, or abnormality during transactions, any pending payment is canceled, and the system is reset to the state it was before this situation. The firm also maintains 30% cluster servers distributed globally to step in whenever there is an emergency involving the main company systems.
Lastly, the ability to clear transactions within 0.4 seconds reduces the chances of hackers intercepting payments and diverting them.

NixMoney comes with a clean and sleek design that is logically organized, with clear menus and buttons for managing different sections. Sign-up is easy as you only need to provide an email address and password, then follow the instructions provided. The platform will never ask you for KYC documents, so you can be sure of 100% anonymous transactions.
Once signed in, you can easily create and fund different wallets. Use the menu bar on the upper right side to access different platform sections like transaction history, exchange, and settings. While the wallet is not available as a downloadable mobile app for iOS and Android, it's highly responsive with all major web browsers like Chrome, Firefox, Safari, and Internet Explorer.
You get top-notch security whether you are accessing the website via a PC or mobile web browser. Beginners may, however, go through a learning curve as the website isn't the most intuitive. Certain features like depositing and cashing out fiat money are not straightforward.
Customer support is a key element in selecting the best payment provider. You want to be sure the company will address your issues in time whenever you have a challenge. Unfortunately, NixMoney doesn't offer many options in terms of customer care. You can only seek help via the "Help Form" found on the support page.
To use it, you must provide your email address and type your challenge in the field provided. A response will be sent to your email within 24 hours. There was no live chat function, email address, or phone number on the website as of writing this review.
NixMoney is a reliable payment provider known for its high safety features and anonymity. It supports multiple cryptocurrencies as well as fiat, specifically USD and EUR. Users can easily send, receive and swap money using this platform. One outstanding feature of it is the low transaction fees.
The website has a simple fixed payment structure of 0.5% per transaction, making it cheaper than many competitors. Besides, your money is sent speedily to avoid any delays that may give way to hackers. On the flip side, you may need to invest some time to fully understand how the wallet works, as it's not so intuitive. If that's not a big deal for you, feel free to give NixMoney a try.
Is NixMoney a safe and secure platform for online transactions?
Yes, NixMoney is safe and secure. It comes with several key features like SSL encryption, two-factor authentication (2FA), and a 0.4 seconds payment execution speed to protect users from fraud.
How do I contact customer support on NixMoney?
To contact customer support on NixMoney, go to the support page and click "Help." This will redirect you to a contact form where you will be required to fill out your email address and question. A response should be sent to your email within 24 hours.
What is the minimum and maximum amount I can deposit or withdraw via NixMoney?
NixMoney does not specify minimum and maximum limits you can deposit and withdraw. However, if you are making a deposit from other crypto wallets or fiat methods, there might be limits based on those providers.