stake
Minimum Stake: 0.10
Maximum Stake: 100
supplier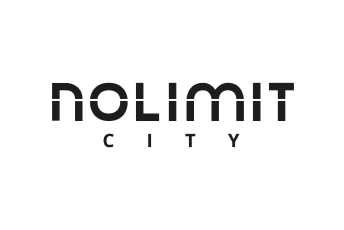 Casino
Bonus
Features
Payments
Banking
Licenses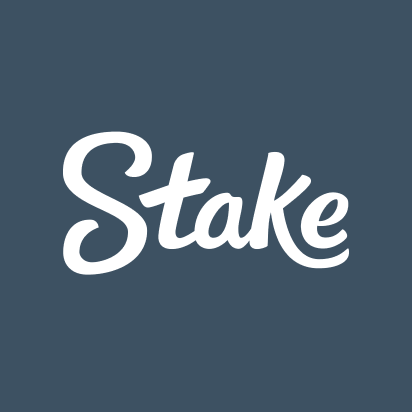 Exclusive Bonus: 200% up to $1000!
Personalised bonus offer
Provably Fair Games
Sportsbook with eSports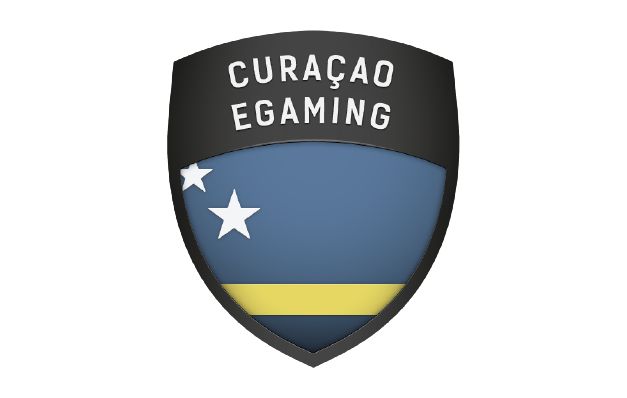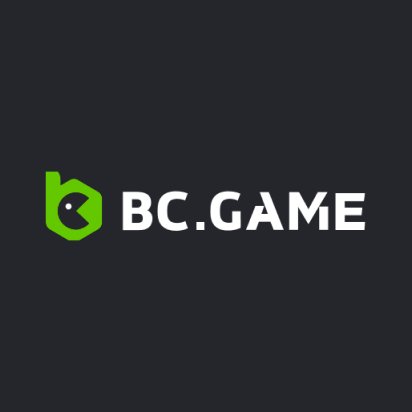 Up to 270% and 1 BTC
Personalised bonus offer
Provably Fair Games
Low House Edge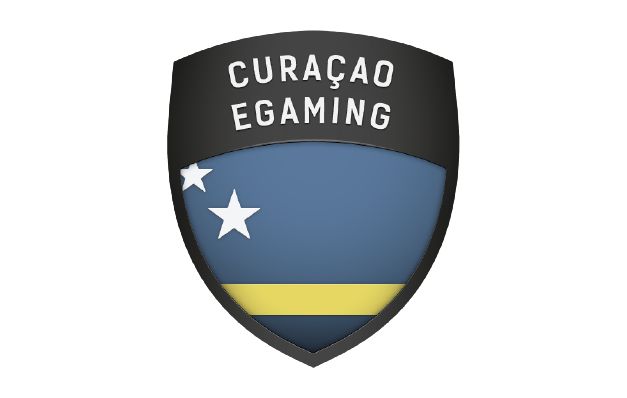 Bitcasino.io Casino Review
20% Cashback up to 10,000 USDT
Top Bonus
Large selection of games
Sportsbook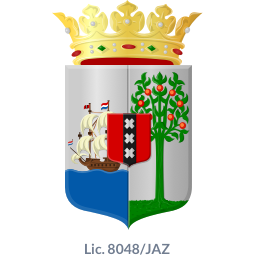 Deadwood Slot (Nolimit City): Overview
Deadwood Slot is an exciting and immersive online slot game developed by Nolimit City, a reputable game provider in the iGaming industry. Founded in 2013, Nolimit City has successfully created innovative and engaging games that cater to the ever-growing demands of players worldwide. Their commitment to quality and creativity has become a force to be reckoned with in the online gaming landscape.
The Deadwood Slot game transports players to the Wild West, offering them an adventurous experience filled with outlaws, gunslingers, and thrilling encounters. With its stunning graphics and captivating soundtrack, Deadwood Slot truly delivers an unforgettable gaming experience. Developed by Nolimit City, this game showcases the company's expertise in creating top-notch games that resonate with players across the globe. So get ready to saddle up and embark on a thrilling journey through the lawless town of Deadwood, where fortune and danger await at every turn.
How to Play Deadwood Slot With Crypto
Below are step-by-step instructions on how to get started with Deadwood, from starting the game all the way to accessing your first bonus.
Step 1:
Choose your casino – Before anything, make sure you find a casino that's accessible in your country and also allows you to access NoLimit City games. Type Deadwood in the search bar and click on the game.
Step 2:
Choose Your Bet Size – Select the bet amount you want to wager per round after selecting your game. You can do that by clicking the money icon on the bottom left screen and clicking the right amount.
Step 3:
Spin or Buy Bonuses – You can either spin the reels to play the base game or click the star icon to buy a bonus. The bonus will trigger a unique game feature, and the regular base game will allow you to earn that bonus. If you're playing the base game, you can use the autoplay feature.
Step 4:
Wait for the Outcome – Once the reels start spinning, you can see whether the spin was profitable or not.
Step 5:
Collect Your Winnings – If you're lucky, you'll get a payout when you spin the reels, and your winnings will be added to your account balance. You can withdraw your winnings or use them to play more games.
Deadwood Slot RTP, Details & Wager Limits
Every casino game has what it's called an RTP, which means the official return to the player, which indicates the amount of money a player is expected to get back as winnings. RTPs are illustrated in the form of a percentage, and for Deadwood Slot, the official RTP shown on the website is 96.03%. But how exactly is it calculated? For example, if we wager a total of $100 on the slot with the current RTP, we can expect to receive back $96.03.
However, it's worth noting that the current RTP is paid out slowly but rather over a longer sample size of millions of spins. So with that, to reach that successful RTP – which is good compared to casino standards, you need to know what symbols are available and what makes the game tick.
The game features over 576 pay lines, and even though it's not a jackpot game, bonus features which we'll cover in a later section, extend to mimic bonus buy games with a high payout. There are 5 reels in total, with the second, third, and fourth reels having 4 slots, with the first and last having just 3 slots.
Players can trigger two types of bonuses. The first bonus type triggers when sheriff badges appear on the first and fifth reels, which triggers a bonus where middle reel regular symbols transform into a wild. The second bonus triggers when 3 scatters appear on the middle 3 reels, triggering free spins, and players can choose between two types – with high or low volatility.
The highest bet available on Deadwood is $100, while the lowest is priced at $0.2, and players can trigger fast spins or set auto-play with a maximum number of 1000 rounds.
When playing Deadwood, players enter a Wild West saloon with a backdrop of an old cartoon town. The entire theme of the slot fits together as visual elements like bullet holes, the frame, the symbols themselves, and special symbols all fit together. Each element is well thought out and sets the scene in a distant time when cowboys were going from town to town.
In Deadwood, the slot is the saloon itself, where gambling takes place, and as mentioned, the symbols have visual cues that lead players into a Western era. Symbols have rusty corners and include bullet holes, visual effects of bullets hitting the screen, and special characters with gold bars – the most in-demand asset in the Wild West, a busted safebox or shotguns! Bomb animations, flaming sheriff stars, and cattle skeleton heads indicate the long-gone Western lifestyle. NoLimit City made sure all elements are binding together to give out an eerie and tense atmosphere as players await a bonus drop.
The design and audio of slot games are crucial components that can significantly enhance the overall player experience, and on Deadwood, these are impressively well executed.
The game features high-quality graphics, a mix of cartoon elements, and Western-style inspired backgrounds with random animations such as blowing wind or bullet holes. Instead of creating a boring and stagnant-looking slot, the game developers put in the time to mix the layout and include rusty symbols and animated characters in their wilds to help immerse players in the Wild West. In addition, the animation's fonts and color palettes help quickly transfer that feeling to game life.
The audio elements fit in with the entire atmosphere, as it feels like players are entering a dead town. Guitar music is playing in the background, and the sound of gold coins is triggered whenever a win happens. Overall, the sounds perfectly match the game's theme, even in the bonus section, where the guitar themes pick up to create more excitement, and you can hear cowboys screaming or a horse galloping whenever there's a big win. This helps make the game feel authentic.
As with every slot game, regular and special symbols all pay differently. This is because every slot developed by Nolimit City is unique, and every symbol has a particular payout. Also, symbols have to match per line to pay, and on the current slot, at least one symbol has to be placed on one row, with a minimum of 3 reels having to be active.
It's extremely important to know the available symbols and which has the highest value and which doesn't. As mentioned previously, there are regular symbols that pay the lowest amount per spin and premium symbols that have a higher multiplier. Deadwood, however, is atypical, and payout varies depending on how many reels are filled and how many pay lines are triggered. What's also included are the special symbols like wilds or wilds that trigger game events like bonuses or free spins, but we'll cover that as well.
Regular symbols
These symbols are 10, J, Q, K, and A and are the lowest paying ones. They also appear more frequently during the game, providing players with ongoing wins and prizes. Not all hits pay the same, and here's a breakdown of how regular symbols payout.
10, Jack (J) and Queen (Q): These symbols pay 0.05x the stake when they appear on 3 reels, 0.25x the stake on 4 reels, and 1x the stake on all five reels.
Kind (K) and Ace (A): These symbols pay 0.1x the stake when appearing on 3 reels, 0.35x the stake when they appear on 4 reels, and 1.25x when they fill out the screen.
Premium symbols
These symbols are not numbered symbols like the previous ones. We can call these face cards because each symbol references the wild west theme and includes a shotgun, a whiskey bottle, a money safe, a gold pocket watch, and gold bullion bars. The value of each symbol increases depending on how rare or premium the symbol is.
The shotgun wins 0.15, 0.5, or 1.5x the stake, whereas the whiskey bottle wins the same when the slot fills to the 3rd or the 4th reel, whereas the 5th reel pays the whiskey bottle 2x the stake. Similarly, the money safe and the gold pocket watch pay 0.15x the stake on 3 reels and 0.6x the stake on 4 reels.
However, when hitting symbols on 5 reels, the money safe pays 2.5x the stake, and the gold pocket watch pays 3x the stake. Finally, the gold bullion bars are the highest valued premium symbols, with 3 reels paying 0.25x the stake, 4 paying 0.75x the stake, and a full screen paying 3.75x.
It's worth mentioning that the payouts per reel are then multiplied by the number of ways and can add up to 576 in multipliers.
Unique symbols
These symbols are the ones that trigger special features like scatters, wilds, and scatters. Let's see how they appear and what they trigger.
Wilds: Wilds can appear on the 2nd, 3rd, or 4th reel, called Bounty Hunter Wilds. While they appear in the game, their max potential lies during bonus games where they boost the session bonus; during the Gunslinger Shootout bonus, wilds also stick! What's more, they cover an entire reel, and if they fall on the lower section, the number of ticks it takes to fill the whole reel that's added as an extra multiplier.
Sheriff Badge: The sheriff badge can only appear on reels 1 and 5 of the slot triggering the Shoot Out feature.
Scatter Symbol: The scatter symbol is a bullhead skeleton, and when you hit 3 of them, you can trigger the Free Spins feature.
Game volatility on Deadwood is relatively high during the base game and has nothing to do with the current RTP. Volatility means the slot can have multiple spins without a significant win or paying any RTP back. This is risky, especially for players with a low bankroll or who need help understanding how such games must be paid. Although payouts are rarer, Deadwood does have big hits, meaning a slot spin could compensate for all the losses incurred during low dead spins.
When choosing one of the Bonus Buys, Deadwood offers an option between Hunter Spins with low volatility where there are frequent hits – every spin or extremely high validity spins with Gunslinger Spins where the risk of getting 0 from the spins is higher, but the payout can be greater.
Deadwood is a high-volatility game, and players should be prepared for many dead spins before making a sizable win.
The game is not available on any app. However, the development format of Deadwood is compatible with iOS and Android devices. As it's developed in HTML5, players can easily access it from their mobile browser, and it can be played in both landscape and portrait mode. There are no changes to the layout, and the quality of the graphics stays the same on both mobile, tablet, and desktop.
If you're a fan of Old West-themed slot games, then you'll definitely enjoy playing Deadwood. But what sets this game apart from others is its exciting and lucrative bonus features. So let's take a closer look at them.
Hunter xNudge Wild Feature
One of the first features of Deadwood is the Hunter xNudge Wild, which triggers when a Hunder Wild symbol appears on any of the middle reels. The Wild will nudge until it fills in the entire reel (4 spots) and increases its multiplier each time it nudges up or down by one. Multiple bonuses can appear simultaneously, and multipliers will add up. Finally, the multiplier will be applied to the current win.
Shoot Out Feature
The Shoot Out Features trigger randomly during the base game when a sheriff star appears on the first and last reel. The bonus transforms all regular symbols (10, J, Q, K, A) into wilds. Only the characters in the middle reels will be transformed into wilds, as they won't apply to the extremities.
Free Spins Features
The free spins features are more complex and need a thorough explanation as there are multiple variations. Firstly, they trigger when a scatter symbol appears on the second, third, and fourth reel and will trigger Hunter Spins or Gunslinger Spins, each offering 8 free spins.
Deadwood also has three types of Free Spins Features that can be triggered by landing three or more Bonus symbols: Hunter Spins, Gunslinger Spins, and Shoot Out Free Spins.
Hunter Spins Feature
With Hunter Spins, players get 8 total spins, and every Wild that lands on the reels will increase your multiplier for that specific round. Multipliers are not sticky; they nudge and add up for the specific spin. This spin is less volatile and guarantees a wild on every spin. This means that if a multiplier hits the top of the screen, it will drop to fill the reel adding the multiplier to 4x. Multipliers can add together.
Gunslinger Spins Feature
The Gunslinger Spins are the more risky and volatile spins, providing 8 free spins with Gunslinger Wilds. Each time the Wild nudges, the winning multiplier will increase by +1 and stay active throughout the bonus. Additionally, if a sheriff star appears, this will grant players an extra free spin. Finally, if both badges land during the bonus, the Shoot Out free spins bonus will be triggered.
Shoot Out Free Spins Feature
The Shoot Out Free Spins feature triggers when two sheriff stars and 3 scatters land on the screen. The feature grants players 10 free spins where they can choose between Gunslinger or Hunter free spins and always include wild regular symbols on the middle reels with either sticky multipliers or guaranteed wild symbols.
Nolimit Bonus Features
The Nolimit Bonus Feature is an instant bonus buy, where you can instantly pay and trigger one of the first bonuses. The regular Free Spins features cost 75x your current stake, while the Shoot Out Free Spins features will cost you 750x your base stake.
Pros
Fitting sound and visual cues to match the Wild West
Bonus buys are possible
Multipliers available during the base game
576 pay lines
Max win of 13,950 the stake
Compatible with mobile and tablet
Cons
High volatility game with a low-base win
Bonuses rarely trigger
Players can purchase a bonus buy round, and it's risky if they choose the high-volatility rounds
Deadwood is one of the widely streamed casino slots. Even with its high volatility, it gives gamblers a lot of excitement with numerous pay lines, a reasonable RTP, and the possibility to purchase bonus buys without having to wait for lengthy dead spins. In our review, we showcased how the game can be played, iterated what's the gameplay of each bonus buy, and volatility plays a role in the game modes. This article aimed to showcase all the good and bad parts of the slot and highlight on which platform you can start playing. Finally, if you can't stomach lots of dead spins, we wouldn't recommend playing Deadwood; however, if you want to play exciting bonus buys with a Wild West look and feel, we can't stand in your way!
What is ‌Deadwood RTP?
Deadwood RTP refers to the Return To Player percentage that players can expect to win back from their bets over time when playing the Deadwood slot game and is set at 96.03%.
How do I win at the Deadwood slot?
Players must land winning combinations of symbols on the game's reels to win at the Deadwood slot. These combinations pay out according to the game's paytable, which outlines the value of each winning combination.
What is the minimum and maximum bet in the Deadwood slot?
The minimum and maximum bet in the Deadwood slot can vary depending on the specific online casino where the game is being played. Players should check the game's paytable or the online casino's terms and conditions for more information on betting limits.
What is the difference between Deadwood slot and other slot games?
The difference between Deadwood slot and other slot games can include unique features, themes, graphics, and sound effects. Deadwood slot features a Western theme, with special bonus features and high-quality graphics and animations.
How do I choose a reliable online crypto casino to play Deadwood slot?
Players should research the casino's reputation, licensing, security measures, customer support, payment methods, and game selection to choose a reliable online crypto casino to play Deadwood slot. Reading reviews and checking forums can also provide helpful insights.
Can I play the Deadwood slot with cryptocurrency?
Yes, players can play the Deadwood slot with cryptocurrency at select online casinos that accept crypto payments.
Are there any strategies for playing the Deadwood slot?
While there is no guaranteed strategy for winning at Deadwood slot or any other slot game, some tips for playing smartly can include setting a budget and sticking to it, playing the game in demo mode first to practice and learn the rules, and taking advantage of any bonus features or promotions offered by the online casino.