stake
Minimum Stake: 0,10
Maximum Stake: 100
supplier
Where to Play Legacy of Dead?
Casino
Bonus
Features
Payments
Banking
Licenses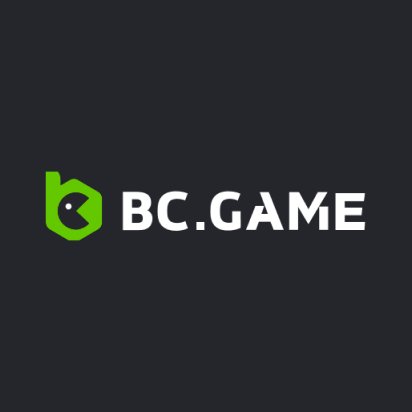 Up to 270% and 1 BTC
Personalised bonus offer
Provably Fair Games
Low House Edge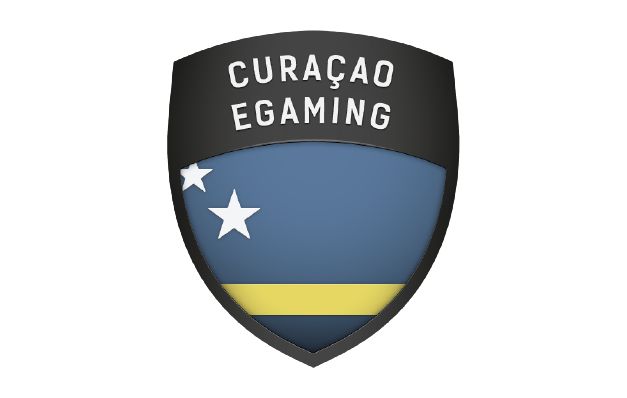 Thunderpick Casino Review
100% up to $500
Esports
Sportsbook
Frequent Rewards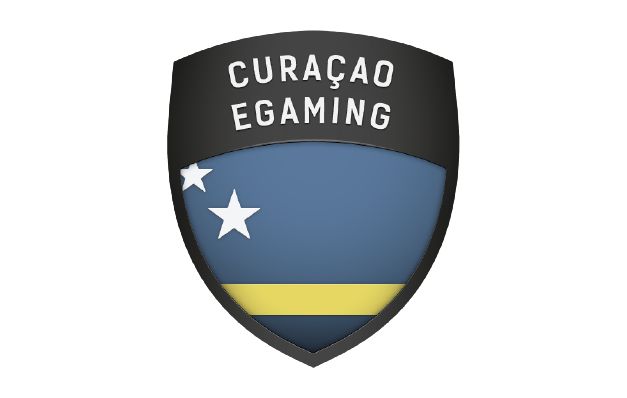 75 Free Spins No Debosit Bonus
Wager Free Bonus
Shared House Profits
Free Faucets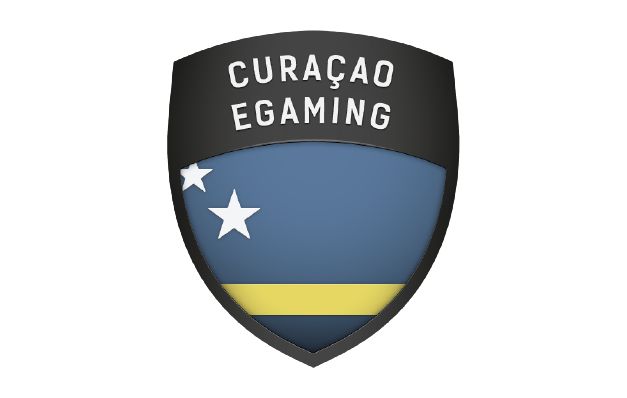 Legacy of Dead Slot: Overview
If you enjoyed playing the Book of Dead slot, then Legacy of Dead will definitely blow up your mind!
The exciting online slot game Legacy of Dead takes players on an intriguing journey into the land of ancient Egypt. It's one of Play'n GO's best slots, showcasing its dedication to developing visually stunning and emotionally engaging games. As the title alludes, the game is focused on the supernatural world involving the spirit of a king, which needs to be sent back to the afterlife. Along the journey, players will face a variety of tests and have numerous chances to amass wealth, both of which will ultimately lead to substantial payoffs. The designs are very intricate, depicting religious symbols and Egyptian motifs like an underground sarcophagus.
This 5-reel, 10-payline video slot takes place in an ancient Egyptian temple. It comes in high resolution, which contributes to the attractive modern crispness of the icons. Unlike some other slot games, this one has a rather simple interface and minimal visual noise. This allows you to keep your attention on the game at hand.
Legacy of the Dead Slot is a favorite among slot players searching for a thrilling and rewarding gaming experience because of its intriguing subject, inventive additional features, and the reputable status of its producer. We were unable to find any specific distinction bestowed upon the game itself; however, the studio responsible for it has been honored as a leading developer on multiple occasions, most recently winning "Games Vendor of the Year" at the Malta Gaming Awards in May 2023.
How to Play Legacy of Dead with Crypto
Choose a Crypto Casino: The first step is to find your preferred crypto gambling site. You may consider one of our reviewed operators or opt for a different one as per your preference. What matters is ensuring that the platform you pick is safe and reliable. Don't forget to confirm that you are eligible and that players from your region are not restricted on the site before you sign up.
Deposit Cryptocurrency: After signing up, you need to fund your gambling account with your preferred choice of cryptocurrency. This should be a straightforward process. Simply navigate to the payment page, hit the deposit button, and then specify the crypto you want to deposit and the specific amount. Follow the on-screen instructions that follow to complete the transaction.
Select Bets: The UI and settings are standard for this type of game; you can alter your wager, the number of active paylines, and the value of a single coin. Determine the optimal wager size according to your bankroll and level of risk appetite. You are allowed to wager between 0.10 coins and 100 coins per spin, but the bigger your wager, the greater your chances of taking home a huge payout.
Click SPIN and enjoy: Keep in mind that you can use the Auto-Play function for up to 100 spins, and this also gives you an option to quit when you need to, after a win or loss. To speed up the spin speed, hit the little lightning bolt button at the bottom of the screen.
How to Win: A multiplier that corresponds to your chosen stake in this game determines your potential wins. The highest possible prize is a whopping 5,000 times your bet. To achieve this, you must fill all five reels with the symbol of Tutankhamen, the legendary pharaoh of Ancient Egypt. The wild symbol in the game is represented by the burial chamber icon, which also serves as the scatter. Like the Tutankhamen symbol, landing two to five of these symbols on an active payline will earn you a prize ranging from 1x to 500x your bet. Additionally, the wild symbol can substitute for other icons on the reels to help you form winning combinations.
What Cryptocurrencies Are Available?
Legacy of Dead Slot RTP, Details & Wager Limits
Legacy of Dead Slot offers an exciting gaming experience with attractive features and wagering options. Here are the details regarding the game's RTP, details, and wager limits:
Return to Player (RTP): The slot has a competitive Return to Player percentage of around 96.58%. This indicates that, on average, players can expect a relatively high payout over time.
Reels and Paylines: The game features a classic setup with 5 reels and 10 fixed paylines. The reels are adorned with beautifully designed symbols that contribute to the ancient Egyptian theme.
Bonus Features: The game includes several bonus features to enhance the gameplay. One notable feature is the special expanding symbol, which is randomly chosen at the start of the free spins round. This symbol has the ability to expand, covering an entire reel when it appears during the feature. This can lead to significant payouts when multiple reels become filled with the same symbol.
Wager Limits: When it comes to wagering limits, Legacy of Dead provides flexibility for players with varying budgets. The minimum bet amount typically starts at around $0.10, allowing players to enjoy the game with a smaller investment. On the other hand, the maximum bet amount can vary but usually ranges between $100 and $200 per spin, catering to high rollers who prefer larger wagers.
It's important to note that the specific RTP, details, and wager limits of Legacy of Dead Slot may vary slightly depending on the online casino offering the game. We encourage players to check the game's information within the chosen casino platform for precise details before placing their bets.
Legacy of Dead offers several key features that make it an exceptional slot game:
Innovative Gameplay Mechanics: The game comes with highly innovative gameplay mechanics that keep players engaged and entertained. With its classic 5-reel layout and 10 paylines, the game provides a familiar structure while incorporating unique elements to enhance the overall experience.
Ancient Egyptian Theme: Get lost in the fascinating and enigmatic realm of ancient Egypt. Through magnificent graphics, symbolic representations, and melancholy sound effects, the game's intriguing concept is brought to life and a realistic gaming experience is delivered.
Potential for Big Wins: The slot offers significant winning potential, especially during the Free Spins round. If the expanding symbol lands on multiple reels simultaneously, it can result in massive payouts. With luck on your side, you can achieve substantial wins and boost your balance
High-Quality Graphics and Design: Players enjoy visually impressive graphics with intricate details, vibrant colors, and smooth animations. The attention to detail creates an immersive environment that enhances the overall gameplay.
Expanding Wilds: Both the regular game and the free spins feature of this particular slot game, have expanding wild symbols. They may expand over the entirety of the reel they appear on, which in turn raises the probability of landing winning combinations. This also heightens the overall thrill and exhilaration of each spin as players anticipate the potential for bigger payouts with each expanding wild symbol that appears.
Gamble Feature: For those seeking an extra thrill, Legacy of Dead offers a gamble feature. After a winning spin, players have the option to gamble their winnings by predicting the color or suit of a hidden card. Correct guesses can multiply the winnings, but incorrect guesses result in losing the bet.
Mobile Compatibility: The slot is optimized for mobile play, allowing players to enjoy the game on various devices, including smartphones and tablets. The mobile version retains the same high-quality graphics and smooth gameplay, ensuring a seamless experience on the go. Stay with us for a detailed discussion on this later on this page.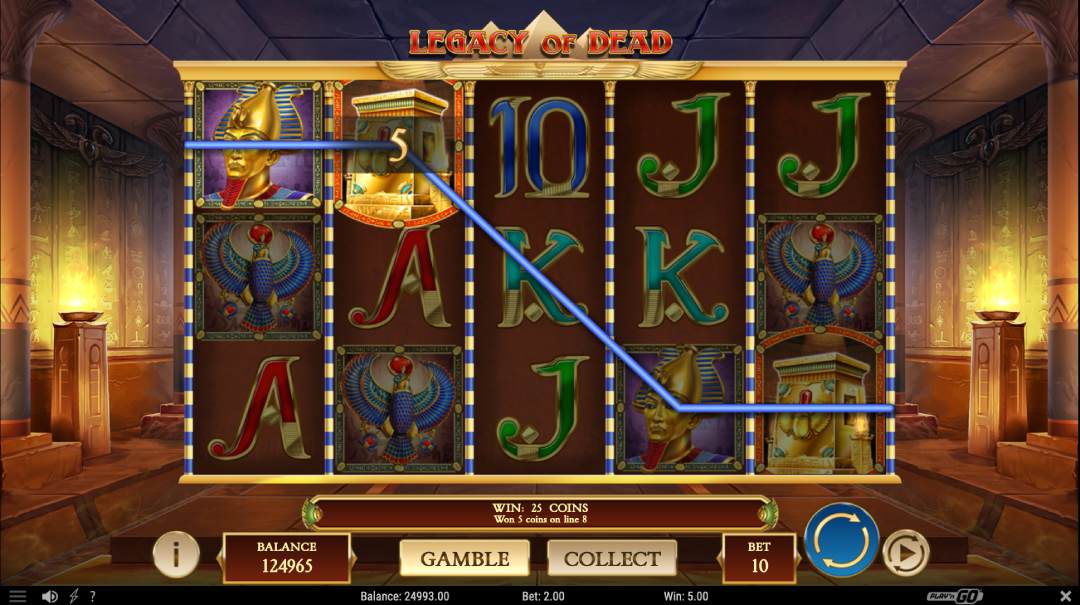 The theme of Legacy of Dead Slot not only provides an engaging visual and auditory experience but also adds depth to the gameplay. As they search for wealth in ancient graves, gamers are immersed in a thrilling atmosphere of discovery.
It is set in the fascinating era of ancient Egypt and takes players on a thrilling journey through that country's legendary past. Ancient Egyptian temples decked up with beautiful mosaics and ornamented with hieroglyphs serve as the backdrop for the game. Ancient Egyptian antiquities, pharaohs, priestesses, scarabs, and other symbols are used to further emphasize the theme.
The symbols are elaborately made, showing off accurate portrayals of the people and objects they represent. The animations are fluid and smooth, making for a more engaging experience overall. The stunning architecture of ancient Egypt's temples and tombs transports players to a realm of mystery and awe. The contrast between the dark reel background and the brightly colored symbols is very eye-catching.
Iconic Egyptian figures like pharaohs, Anubis, and Horus further develop the concept. The music and sound effects fit in nicely with the mood and add to the overall sense of immersion.
Design and audio effects, such as background music and sound effects, contribute to the game's mood and atmosphere, transporting players to a specific theme or setting. They also contribute to the storytelling and the creation of a unified visual experience that is consistent with the chosen theme. This allows gamers to connect more with the game's narrative and increases overall enjoyment. Play'n Go performed an excellent job in this regard, creating a visually attractive and intricately detailed interface.
Rich and brilliant colors, paired with seamless animations, bring the game to life and enhance its aesthetic appeal. The interface is simple to use, allowing players to navigate the game and alter their betting options with ease. While beginners may need to spend some time learning the game fundamentals, the learning curve should be moderate. In terms of sound, Legacy of Dead features distinct sound effects that will immediately immerse you in the gameplay.
The music becomes more intense during crucial moments, such as when the reels spin or when a win is scored, heightening the excitement and sense of anticipation. Effects, such as the sound of the reels spinning or the chiming of coins, provide pleasurable feedback and reinforce gameplay activities. Legacy of Dead Slot's harmonic combination of aesthetically attractive design and powerful musical effects delivers a deep and engaging experience for players.
Legacy of Dead Slot features a diverse range of symbols that are intricately designed to align with its ancient Egyptian theme. Let's explore the various symbols you will encounter while playing the game:
Pharaoh Symbols: The pharaoh symbols represent the powerful rulers of ancient Egypt. These symbols are detailed and can appear as different pharaoh characters. Landing five Pharaoh symbols on a payline can award a payout of up to 5,000 times the bet.
Priestess Symbols: The priestess symbols depict the enchanting and mystical holy women of ancient Egypt. The goddess Isis symbol offers generous payouts, with a maximum of 2,000 times the bet for landing five of them on a payline.
Scarab Beetle Symbols: The scarab beetle holds great significance in Egyptian mythology, symbolizing protection, rebirth, and luck. These symbols feature elaborately designed beetles and can contribute to generous payouts of up to 1,500 times the bet for landing five on a payline.
Ankh Symbol: The ankh symbol is an ancient Egyptian hieroglyph that represents life and immortality. It acts as a special symbol in Legacy of Dead, potentially triggering bonus features and increasing the chances of winning combinations.
Eye of Horus Symbol: The Eye of Horus is a powerful symbol associated with healing and protection. Represented in the game as an eye, it serves as a high-paying symbol that can lead to substantial rewards.
Ace, King, Queen, Jack, and 10 Symbols: These lower-paying symbols are presented in an elegant font style, incorporating traditional card ranks. While not as valuable as the themed symbols, they can still contribute to smaller wins when appearing in winning combinations.
Additionally, Legacy of Dead features a Book symbol, which acts as both a scatter and a wild symbol. It can trigger the highly rewarding free spins feature and substitute for other symbols to create winning combinations.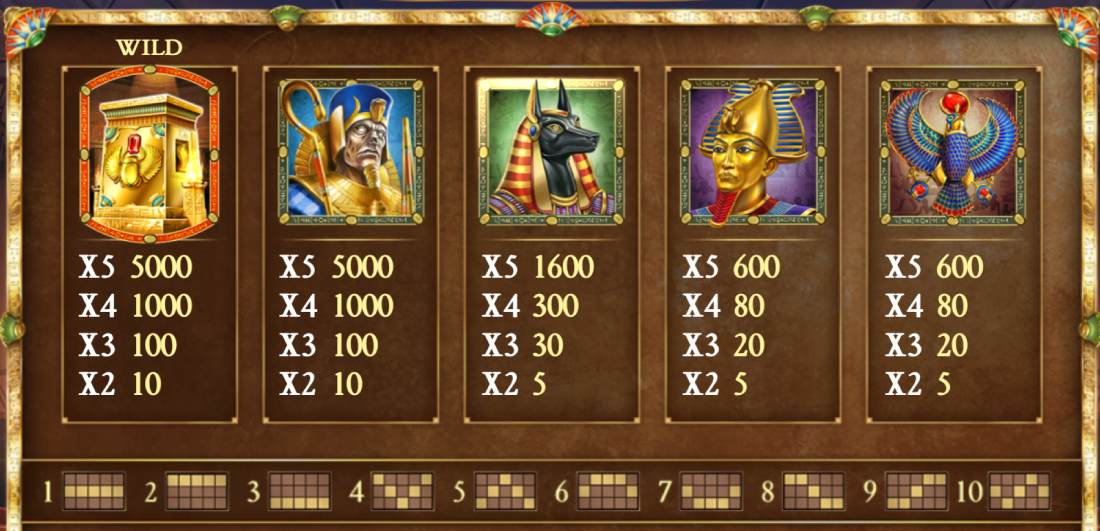 Legacy of Dead Slot is a high volatility game, which means that players can expect significant swings in their bankroll while playing. Here are some characteristics you may encounter when playing it:
Frequency of Wins: Winning occurs less frequently than in low-volatility slot games. Players may experience dry spells between wins.
Size of Wins: When wins do occur, they are more significant than in low-volatility slot games and could be life-changing. Players can land massive wins, with a maximum payout of up to 5,000x their stake.
Streaks: You may experience streaks of wins or dry spells due to the high volatility level of the game. The game's unique expanding icons can load the reels with the same symbol, resulting in higher winnings during the Free Spins bonus round.
Portable gaming options are much sought after in today's gambling market. The good news is that you can play Legacy of Dead, a slot game, on your smartphone or tablet with no trouble at all because of its compatibility with mobile devices. We were able to test it on both iOS and Android devices and experienced zero errors. However, the availability on mobile devices may vary depending on the operator. You will miss out on the mobile gaming experience if you sign up with a casino that only allows play on a PC website. The best service providers usually have either a downloadable app or a mobile-friendly website. Before signing up for a gambling website, this is a crucial factor to consider.
Pros
Wide accessibility
High RTP
Mobile Compatibility
High volatility
Cons
Symbols not all Egyptian themed
Pros
Wide accessibility: Legacy of Dead is a popular slot game developed by Play'n GO, and it is available at most online crypto casinos.
High RTP: With a high RTP of over 96%, the game presents players with higher chances of winning, adding to its thrill.
Mobile Compatibility: Play'Go optimized the game for mobile devices, making gaming seamless. It's available on Android and iOS.
High volatility: While winning occurs less frequently, the potential for massive payouts is higher than in low-volatility slot games
Cons
Symbols not all Egyptian-themed: In order to stay completely on theme, the K, Q, J, A symbols could easily represent other aspects of Egypt.
Legacy of Dead is an epic slot game that takes you back to Ancient Egypt, where you can uncover buried treasures and win big in real-time. It has gained a huge fan base across players of all skill levels for its exciting gameplay and massive rewards. Get ready for an epic adventure in a game set against the backdrop of ancient Egyptian pyramids. You'll be blown away by the stunning graphics, top-notch animations, and thrilling sound effects that make the theme come alive. Plus, it's super easy to understand and play, so no matter your skill level, you can jump right in and have a blast!
Get ready for an adrenaline rush with its fast-paced action and awesome bonuses that'll keep you hooked and entertained. The game's design is super sleek, with a user-friendly interface and intuitive controls, so you can dive right in without any hassle. Prepare yourself for an exciting and thrilling adventure, non-stop entertainment, and the chance to win a whopping 5000x your wager. Whether you're a seasoned player or new to online slots, this game is a must-try. Don't let the excitement pass you by; dive into the thrilling world of Legacy of Dead today!
Are There Free Spins or Bonus Rounds in Legacy of Dead?
Without a doubt, Legacy of Dead rewards players with free spins as a bonus feature. To trigger this round, players simply need to land three or more scatter symbols. During the free spins, a randomly selected symbol will transform into an expanding symbol, significantly increasing the potential for large payouts.
What Are the Wagering Limits in Legacy of Dead Slot?
The minimum bet amount is often under $0.10, letting players enjoy the game with a lower commitment. The maximum bet amount, on the other hand, might vary but typically runs between $100 and $200 each spin.
Can I Play Legacy of Dead for Free in Demo Mode?
Yes, players can play Legacy of Dead for free in demo mode. This allows players to try out the game and familiarize themselves with its features and gameplay without risking real money. Availability might, however, vary based on individual casino policies.
Is Legacy of Dead Slot Fair and Random?
Legacy of Dead slot is designed to be fair and random. The game is developed by Play'n GO, a reputable software provider in the online gambling industry. All Play'n GO titles use a verified random number generator, so they can't be manipulated.