BitPay is a global payment service provider that enables businesses to accept and process cryptocurrency payments. It makes it simple for merchants to include digital coins payment alternatives into their existing payment framework. Individuals can also open accounts and use them for a variety of activities, including gaming. It accepts over 14 coins including Bitcoin, Bitcoin Cash, Ethereum, and stablecoins.
BitPay Overview
Available in over 240 countries
Restricted Countries
Among the restricted jurisdictions
BitPay Key Facts
Headquarters
Atlanta, Georgia, United States
Licences
Money Transmitter License (US), Dutch Central Bank
Type of exchange
Centralized
Best for
novice multi-currency players
Fiat Currencies Available
Australia Dollar, Canada Dollar, Switzerland Franc, China Yuan Renminbi, Euro, United Kingdom Pound, Japan Yen, Mexico Peso, New Zealand Dollar, United States Dollar, South Africa Rand
Cryptocurrencies Available
14+
Products & Services
Branded card
Crypto wallet
Fiat wallet
Browser extension
NFTs support
Currency exchange
BitPay Casinos & Sportsbooks
Best BitPay Casinos
Best BitPay Sportsbooks
As cryptocurrencies become widely accepted, more customers want to settle transactions using Bitcoin and other virtual currencies. BitPay is a payment processor allowing businesses to accept Bitcoin payments.
It offers a range of comprehensive solutions that cater to both merchants and individuals looking to transact with cryptocurrencies. With BitPay, businesses can seamlessly integrate crypto payments into their existing payment systems, allowing customers to pay for goods and services using Bitcoin and other supported cryptocurrencies. This is made possible by the many features it offers, like payment processing tools, billing, invoicing, and cross-border transactions.
It stands out for charging significantly lower fees compared to other payment processors, including credit cards. While companies like Coinbase offer similar services, it gained recognition as an early adopter. It was founded in the US by Tony Gallippi and Stephen Pair in 2011 and has since grown into one of the world's largest BTC and BCH processors.
One of the key features of BitPay is its ability to mitigate the volatility risks associated with cryptocurrencies. When a customer makes a payment in Bitcoin or another supported digital currency, BitPay instantly converts the received funds into the preferred currency, reducing the exposure to price fluctuations. This feature gives users the confidence that they can reliably transact in any of the multiple offered currencies.
Users can store their digital assets securely, manage multiple cryptocurrencies, and track their transaction history, all within the BitPay wallet. The wallet employs robust security measures, such as multi-signature technology and encrypted backups, to ensure the safety of users' funds. Users can acquire the BitPay card at $10 and use it to convert BTC to USD. All Mastercard merchants accept the card.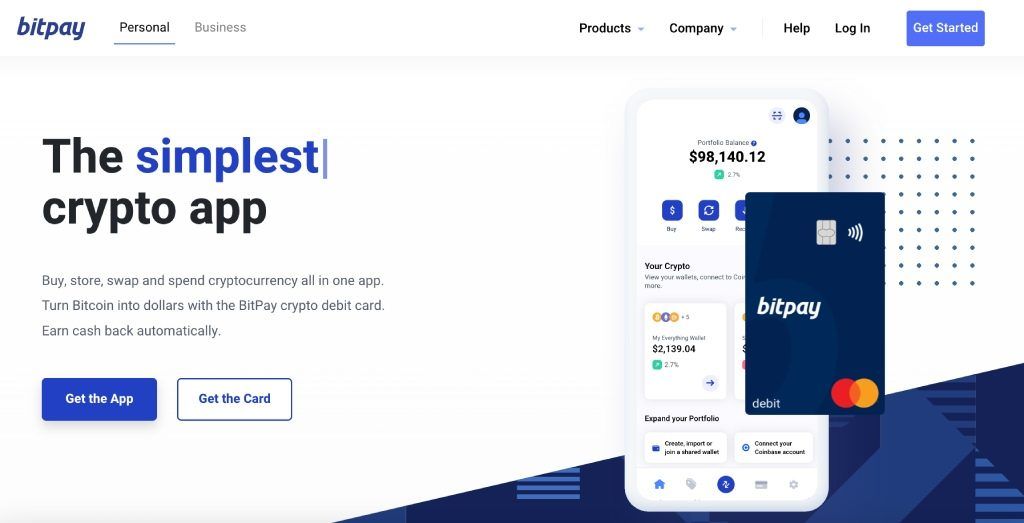 How do BitPay Casinos Work?
BitPay casinos incorporate BitPay's payment processing services into their online gambling platforms. These casinos accept Bitcoin and other supported cryptocurrencies for deposits and withdrawals via the BitPay payment gateway.
To use BitPay casinos, you must first create an account, just like any other operator. This may entail entering your email address and creating a password. After signing in, make a deposit. While the operators accept payments from a variety of sources, you may want to open a BitPay payment account and even obtain the platform's Visa card for seamless transactions. The benefit is that you may fund your account with fiat currency, which is promptly converted to BTC. Similarly, you don't have to seek someone to buy your crypto in fiat anytime you need to spend it in a store. Simply withdraw funds via your BitPay card and use it to make dollar-value payments.
The games offered by these casinos may range from slots to table games, provably fair titles, live casinos, and even sports betting. Pure crypto casinos only accept bets in digital coins, whereas hybrid casinos accept both cash and virtual coins. If you are fortunate enough to win, you may withdraw funds through your BitPay account. The length of time it takes for your funds to be available may be determined by individual operator payment policies.
Advantages and Disadvantages of BitPay
Advantages of BitPay:
Convenient Transactions: BitPay provides a smooth and timely payment experience, allowing users to conduct cryptocurrency transactions swiftly and effortlessly. It makes it easier to use bitcoins for various purposes, including online gaming.
Enhanced Privacy: When using BitPay, you don't share your private data with the casino whenever you make payments. This offers you a higher level of privacy compared to traditional banking methods.
Accessibility: BitPay is widely accessible as it allows users worldwide to make online transactions, including participating in online gambling. While it limits players from a few countries like Bangladesh and Iraq, it will enable users from almost any other part of the world.
Speedy transactions: Every gambler wants to be able to make quick deposits and fast withdrawals. This wallet facilitates near-instantaneous payments, allowing users to deposit funds into their gambling accounts quickly and withdraw their winnings with minimal delays. Keep in mind that the network determines block confirmations.
Low Fees: The payment provider has a simple pricing plan of 1-2% per transaction or a minimum fee of 2.5 dollars. This is way lower than most competitors, like Coinbase wallet, that charge as high as 4.5% for every payment.
Multiple Crypto Support: A provider that supports multiple digital coins allows you to switch from one form of payment to another easily. As of writing this, BitPay offers fourteen digital coin alternatives, including BTC, BCH, DOGE, XRP, DAI ETH, and SHIB.
Disadvantages of BitPay
Exchange Rate Volatility: While the provider tries to mitigate volatility risks by converting currencies with near-instant speeds, it's prone to the highly unpredictable price swings common in the digital coin sector. This means that the exchange rate given to users occasionally fluctuates significantly.
Legal Considerations: Despite the fact that the payment service is available globally, the usage of cryptocurrencies for online gaming may be subject to regulatory and legal requirements in some areas. It's your responsibility to comply with all applicable rules and regulations.
Potential Technical Issues: As with any digital payment system, there is a danger of technological faults or interruptions affecting BitPay's functioning and availability. Users should be prepared for technical challenges that may develop from time to time.
Inactivity Fee: We established during this review that BitPay cardholders incur a $60 annual fee after 90 days of inactivity. The charges are imposed monthly at a rate of $5 and are deductible as soon as any funds get into your account. If you have a balance, it will be used to settle the fees.
No anonymity: While KYC verifications are a normal part of compliance, the provider required us to go through a rigorous process involving a facial scan. This dramatically compromises your anonymity while using the wallet.
Gambling Directly from a Crypto Wallet
Players can gamble directly from their wallet when using this platform. To do that, apply for a BitPay card. This will cost you around $10. With that, you can use it to pay for bets directly and receive winnings back to the same card. The BitPay card is linked to your wallet, so you don't have to worry about manually sending funds to the casino.
The Only Crypto Card for High-Stakes Bettors
Finding the best means of payment that accepts huge transactions can be challenging for most high rollers. With the BitPay card, you can load and transact up to $10,000 per day on your favorite online casinos. You can also withdraw similar amounts from your winnings daily and spend your crypto across multiple locations worldwide. You can even withdraw cash from any Mastercard ATM.
Gamble with Cryptocurrency Using the BitPay Card
As already mentioned, the BitPay card automatically converts crypto to fiat and back. Using the card, you can fund your gambling account in BTC or your preferred cryptocurrency. Similarly, you can withdraw crypto and access it in fiat money with the BitPay Card. It makes gambling easy and convenient for everyone.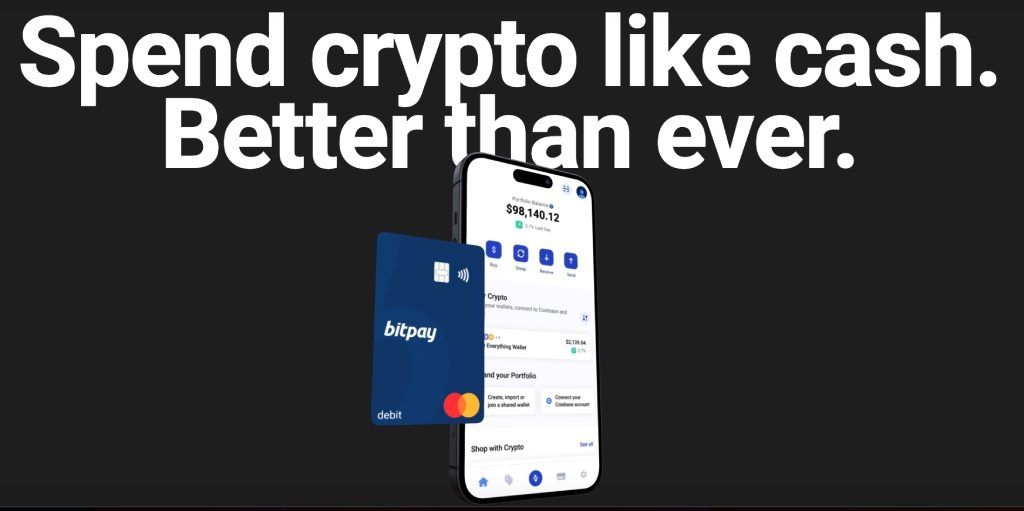 How to Get Started with Bitpay
Step 1: Go to the BitPay website and sign up for a new account by clicking the "Get Started" or "Sign Up" button. Complete the registration process by entering the required information, including your email address and password.
Step 2: After registering, you may be required to verify your account by giving extra information, such as your phone number or proof of identity. To complete the verification procedure, follow the steps provided by BitPay.
Step 3: After your account has been authenticated, you can create a BitPay wallet. You can use this wallet to store and manage your cryptocurrencies.
Step 4: To begin using BitPay for online gambling or other activities, you must first fund your wallet. BitPay accepts funds via a variety of methods, including direct transfers from other wallets or exchanges, credit/debit card transactions, and bank transfers.
Step 5: After adding funds to your wallet, find a gambling platform that accepts BitPay as a payment method and sign up.
Step 6: Next, make a deposit to the casino using BitPay by following the instructions provided by the gambling platform.
Step 7: Once your funds reflect in your gambling account, select your favorite casino games and start placing your bets. Remember to read the terms and conditions of the operator.
Special Casino Bonuses using BitPay
BitPay casinos regularly offer different types of unique bonuses to players. This could be part of their client retention strategy or a marketing technique to attract new players. Here are some of the most popular perks:
Welcome Bonuses: These are promotional deals that new players receive when joining a cryptocurrency casino. The casino might double a portion of the player's first deposit or match it to a stated percentage according to the prevailing terms and conditions. This gives players more money to utilize for gaming.
Reload Bonuses: Reload bonuses are bonuses given to existing players when they make additional deposits following their original deposit. These bonuses encourage customers to make additional deposits and play at the casino. Depending on the casino's offer, reload bonuses can take the shape of a percentage match bonus or a fixed bonus amount.
High Roller Bonuses: High roller bonuses are developed exclusively for players who deposit and wager high sums of money. These bonuses are designed for high-stakes players and offer them specific privileges like more significant percentage match bonuses, higher withdrawal limits, personalized customer assistance, and access to VIP programs or loyalty schemes.
Free Spins: Free spins are a popular form of bonus at crypto casinos, particularly for slot players. Free spins allow players to spin the reels of a slot game without spending any money. These spins could be part of a welcome bonus package, a reload bonus, or a separate promotion. Free spins gains are frequently subject to wagering requirements.
Note: All these bonuses come with terms and conditions that may include wagering requirements. Ensure you understand the rules before opting in.
Are BitPay Casinos Safe and Secure?
Safety levels vary from one casino to another. Here are some factors we consider when selecting a BitPay casino to ensure we are secure.
Regulation and Licensing: We start by checking if the operators we are considering have valid gambling licenses from reputable regulatory authorities such as Curacao, Malta, or the United Kingdom. We believe every reputable gambling site must be licensed and follow tight security measures and fair gaming practices to protect players.
Encryption: The best BitPay casinos use strong encryption technology, such as SSL (Secure Socket Layer), to protect your personal and financial information. This ensures that your information is safely transmitted between your device and the casino's servers.
Account Security: Reputable gambling sites should prioritize safety by implementing robust account security measures. They could include two-factor authentication (2FA) or multi-factor authentication (MFA). This lessens the likelihood that your money or personal information will be accessed improperly.
Fair Gaming: The best BitPay casinos employ the use of licensed random number generators (RNGs) to guarantee impartial and fair game results. They may also offer provably fair games for 100% transparency. You may want to consider platforms that have been independently tested and certified by organizations like eCOGRA or iTech Labs.
Reviews and Reputation: Read reviews and player comments to learn more about the BitPay casino's reputation. Look for casinos with many favorable ratings and a proven track record of offering a safe and secure gambling environment. Rating and review sites like TrustPilot might come in handy at this stage.
What Are the Fees Associated With Using a Bitpay Casino?
The fees associated with using a BitPay casino can vary depending on the specific casino and the payment methods used. Here are some common costs to consider:
Transaction Fees:
When utilizing cryptocurrencies to make deposits or withdrawals, transaction fees may apply. These costs are often charged by the Bitcoin network and vary based on factors such as network congestion and the cryptocurrency selected. Typically, the fees are subtracted from the transferred amount.
Conversion Fees:
Conversion fees may apply if you deposit a cryptocurrency that needs to be converted into another cryptocurrency or fiat cash for gambling purposes. These fees are set by the BitPay provider or the casino itself and cover the costs of exchanging one currency for another. As of writing this, BitPay had a 0.25% fee for any type of transaction.
Withdrawal Fees:
Some BitPay casinos may charge a withdrawal fee when you cash out your winnings. This fee is typically a fixed amount or a percentage of the withdrawal amount. The purpose of the fee is to cover the costs associated with processing and sending the funds to your chosen wallet or payment method.
Are There Any Restrictions on Who Can Use a Bitpay Casino?
Yes, there may be restrictions on who can use a BitPay casino. These restrictions can vary depending on the specific casino and the jurisdiction in which it operates. Here are some common restrictions to be aware of:
Age Restrictions: Like traditional online casinos, BitPay casinos require customers to be of legal gambling age in their jurisdiction. The minimum age limit varies by country or region, however, it is often 18 or 21 years old.
Geographic Restrictions: Some BitPay casinos impose geographic restrictions on which countries or regions can use their services. This is frequently due to legal and regulatory concerns. Certain nations like the US, Russia, and China have harsher gambling legislation on online gambling, which could hinder their citizens from being allowed on gambling sites.
KYC Verification: Know Your Customer (KYC) verification is a common practice among regulated casinos. It requires users to provide identification documents and proof of address to confirm their identity. Some BitPay casinos may require KYC verification before allowing users to access their services, especially when it comes to larger transactions or withdrawals.

How to Deposit Using BitPay
To deposit funds using BitPay at a casino, you can follow these general steps:
Step 1: Visit the BitPay website or download the mobile app, then follow the instructions to create your wallet and secure your account.
Step 2: Sign up and verify your account at a reputable gambling provider that accepts BitPay payments.
Step 3: Navigate to the casino's payment section and hit the "Deposit" button.
Step 4: The casino will provide you with a unique payment request form. Fill it out specifying the amount you want to deposit and the cryptocurrency.
Step 5: Click "Complete Deposit/ Confirm" or equivalent button to submit your payment request. Follow the onscreen instructions to complete it.
Step 6: Wait for funds. Once the required number of confirmations is done, your casino balance will be updated accordingly.
Other Products Similar to Bitpay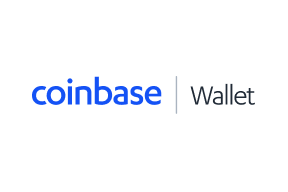 Coinbase
Coinbase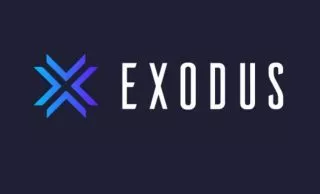 Exodus Wallet
Exodus Wallet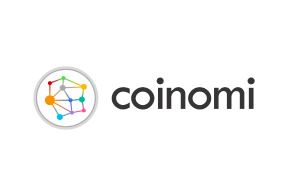 Coinomi Wallet
Coinomi Wallet
BitPay provides a comprehensive solution to your needs, whether new to gaming or simply seeking an alternate payment option.
It is a reputable and convenient payment option for digital currency users, providing a safe way to conduct transactions and manage funds. BitPay's connection with multiple online casinos creates a streamlined experience for depositing and withdrawing funds, allowing players to focus on their favorite games.
The BitPay card further enhances user experience by making crypto spending as easy as fiat. No wonder it's a top choice among virtual money gamblers. When using it, however, remember to exercise best security practices. Stick to reputable casinos and always utilize all security features, including 2FA.
How long does it take to deposit with BitPay?
BitPay processes transactions instantly. However, the time taken for funds to reflect depends on several factors, like individual casino payment policies and the block confirmation time for the network you are using. Network congestion may also affect the speed at which deposits happen. Typically, it takes about two minutes to as much as thirty minutes.
What games can I gamble on?
The games you can gamble on depend on your choice of casino. Online gambling sites offer varying games, including slots, table games, live games and even sports betting. You are free to bet on any available game.
What is the best cryptocurrency for gambling with BitPay?
The answer to this is subjective. Different players have varying preferences. While BitPay initially supported Bitcoin and Bitcoin Cash only, it has expanded its compatibility to about fifteen other coins. Feel free to select your favorite one. Consider factors such as block confirmation speed and network fees.