What Is A Hardware Wallet?
As the name goes, a hardware cryptocurrency wallet is a physical digital coin storage device. Does that sound strange? We all know crypto is software and can't be physically held in your hands like fiat money. So how is it possible to store your crypto in a physical device? This is what happens: hardware wallets hold the private keys to your crypto, which is like a password necessary to access your digital coins in their respective blockchain networks. By storing your security keys offline, these cold wallets are considered safe because it's practically impossible to hack them. The main innovation around them is that you can only access funds when you connect the wallets to a computer, phone, or tablet.
Keep in mind that over 90% of crypto thieves steal by targeting your computer software and browser. Therefore as long as the hardware wallets remain offline, your funds are as safe as the cold storage devices. Don't worry about losing your hardware storage wallet since no one can access your funds even if they steal your device unless they have your PIN. If you created a backup for your secret security code, you could always retrieve your coins even if you damage the hardware wallet. That is why hardware wallets are best preferred by investors who give security a high priority in their crypto journey. You should consider getting a hardware wallet too, if you have a significant crypto portfolio.
What Are The Benefits & Drawbacks Of A Hardware Crypto Wallet?
Now that we have vouched strongly for offline crypto storage devices, it will be better to discuss their benefits and drawbacks. Let's start with the bright side.
Benefits of Hardware Wallets
✅ Strong security: Unlike custodial wallets where you disseminate ownership of your money to the wallet operator, hardware wallets like the Trezor Model T give every user charge over their security keys. Secondly, they store crypto assets away from the internet and come with robust security features such as a PIN code and biometric to ensure no one can access your funds without your involvement.
✅ Claims Control: Hardware crypto wallets give you complete control of your funds even if the company that developed them stops existing. For example, if a custodian wallet company gets hacked, freezes withdrawals, or suddenly ceases to exist, you may never recover your money. However, if that happens for offline crypto wallets, you can still access your funds and transfer them to another storage solution of choice using your private keys.
✅ Backup: Hardware wallets are non-custodial, as already mentioned. Once you back up your seed phrases, you can generate your private keys whenever you lose them. It is wise to keep your seed phrase backup in a safe place like a safety-deposit vault to avoid losing it.
✅ Unhackable: There has been no record of cold wallet hacking since they were invented. They are practically hacker-proof. What's more, regular computer viruses have got nothing on them, meaning your funds will remain safe even if your computer or phone gets hit by a malware attack.
✅ Portable: Hardware storage devices commonly come in the size of a USB storage device. They are portable and can be carried anywhere easily. Unlike moving with physical cash, you can practically have a million dollars in your hardware crypto storage device without attracting attention.
Drawbacks of Hardware Wallets
❌ Cost: Cryptocurrencies such as Bitcoin and Ethereum can be expensive to buy, and the last thing anyone wants is extra expenses. Get ready with a budget if you must have a hardware wallet because they don't come for free. Good wallets range from about $40 to as high as $300, depending on their unique specs. That may come as a turn-off for low-budget investors.
❌ User Experience: Unlike web-based wallets that are highly intuitive and user-friendly, their hardware counterparts may be challenging to set up and use for first timers. In fact, each hardware wallet may differ significantly from another, so much that one has to invest time to figure out how to operate it, even if they have had prior experience with a different crypto hardware wallet.
❌ Accessibility: The fact that you must first connect your hardware wallet to a computer or mobile phone makes these devices highly inconveniencing. You can't rely on them for day-to-day and emergency transactions unless you are constantly walking with your PC. On that note, they are more suited for crypto investors planning to hold their funds undisturbed for a long time.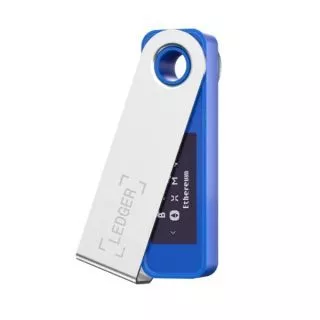 Ledger Nano S+
Best Hardware Wallet for Beginners
Ledger Nano S+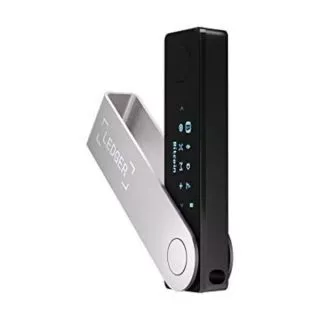 Ledger Nano X
Best Offline Wallet for Touch-Screen
Ledger Nano X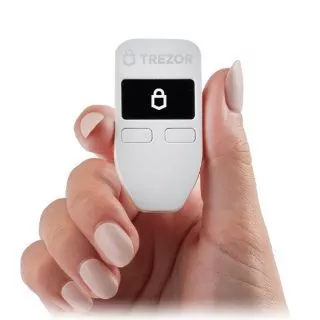 Trezor Model One
Best Cold Wallet for Privacy Coins
Trezor Model One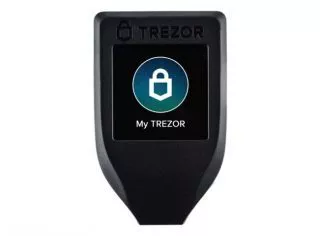 Trezor Model T
Best Hardware Wallet for Crypto Safety
Trezor Model T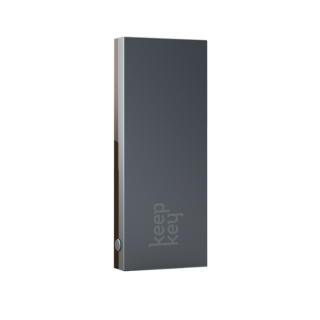 Keepkey
Best Crypto Wallet for Display Screen
Keepkey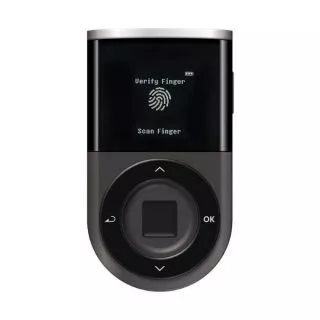 D'cent
Best Bluetooth Hardware Wallet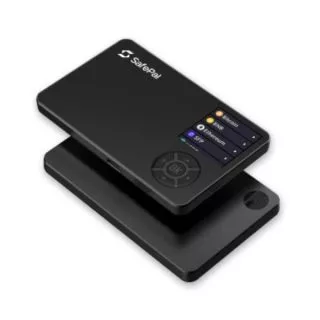 SafePal S1
Best Hardware Wallet for NFTs
1. Ledger Wallets
The Ledger wallet company is one of the oldest guys on the block. It started back in 2014 as a security company and developed the Ledger crypto hardware wallets. All through, the company has gained a respectful reputation and has continued to create new hardware wallets. Let's look at the different Ledger Wallets below.

Ledger Nano S: This was the flagship hardware crypto wallet for the Ledger Security company. The product, developed and launched in 2016, is not only among the pioneers of hardware wallets but also touts itself as the most secure crypto wallet in the world. Statistics from the Ledger Nano S wallet indicate that the company has sold at least 4.5 million of this product in 190 countries, and that it apparently stores around 15% of the world's total digital currency supply.It's the most beginner-friendly Ledger wallet you will find and the most affordable, at the cost of only $59. The wallet directly supports 23 cryptocurrencies, including Bitcoin, Bitcoin Cash, Dogecoin, Ripple, Ethereum, and Litecoin. Don't worry if you want to have a bigger portfolio: there are several third-party applications that make it possible to expand Ledger Nano S storage capacity up to 1,100 tokens. The only downside is that it isn't a touch-screen, and the wallet also lacks Bluetooth connectivity.
Ledger Nano X: Launched in 2019, this was the second hardware crypto wallet by the Ledger company. It comes with various improvements from the Ledger Nano S features, including Bluetooth connectivity and compatibility with Android and iOS mobile devices. We also found out that it has a big battery capacity of 100 mAh, allowing you to use it without connecting to a power source for up to 6 hours on full-time use and 8 hours on standby. The Ledger Nano X is more than a digital currency storage wallet.It offers unique opportunities for users to increase the value of their funds through staking and investing. It can hold 5,500+ virtual coins and up to 100 dApps. Some people have complained online that the Bluetooth connectivity isn't smooth, but we did not experience such issues during our Ledger Nano X wallet trial. It came with a great guide on how to use it. You will need $149 to buy your own Ledger Nano X, though you might spend more on where you buy it and your country's taxes. We recommend purchasing the hardware wallet from the main company website to avoid being scammed or purchasing compromised devices that may later see you lose your cryptocurrencies.
Ledger Nano S Plus: The Ledger Nano S plus is the latest hardware wallet to be released by the Ledger Company. It was launched in April 2022 to replace the outgoing Ledger Nano S. Some users have described it as a Swiss-Army-knife-looking device because of its stylish design. The Nano S was created at a time when the crypto industry was still young, so it missed out on a number of features that are necessary today. Ledger Nano S+ is competitive and attractive because it not only resolves the shortcomings of its predecessor but introduces extra modern specs without inflating its price.The wallet is sold for $79 and comes in between Nano S and Nano X in terms of usability. It has a 1GB storage memory, one of the highest we have seen among hardware wallets, and stores 5,500 cryptos while simultaneously supporting 100 dApps. Ledger Nano S plus accepts NFTs too. You can be sure that your crypto assets are covered by the highest industry crypto wallet security standard because the wallet comes with a CC EAL5+ chip. That means it can resist even the most sophisticated attacks. If you were not able to buy the Ledger Nano S, this hardware wallet will give you the full experience of its predecessor plus the extra luxury of its new specs. It has a top-notch interface that makes it easy to navigate and use.
Pros & Cons Of Ledger Wallet
Pros
Support more than 1000 cryptocurrencies.
They are easy to set up and use.
Offer an option for low-budget and premium clients.
The Ledger Nano X comes with encrypted Bluetooth functionality.
Ledger S supports 20 + apps, and Ledger X supports at least 100 apps.
Developed by a reputable company.
Cons
The premium Ledger Nano X is expensive.
Ledger Nano S will no longer be produced.
Ledger Nano S lacks Bluetooth support.
2. Trezor Wallets
Trezor, which means "Vault" in Czech, was the first company to come up with a hardware crypto wallet early in 2014. It's headquartered in the Czech Republic and owned by the SatoshiLabs group of companies. Since its inception, the company has remained reputable, selling its products in at least 150 countries. The Trezor Model One and Model T are its known hardware wallets. Here is a brief overview of each of them:

Trezor Model One: Trezor Model One is Trezor's oldest cold crypto storage device and the oldest legitimate hardware wallet ever developed. It was first released as a prototype in 2012 before launching in 2014. Despite being an old wallet, it's easy to use and supports way over 1000 cryptocurrencies like Bitcoin, Ethereum, Ethereum Classic, Litecoin, and even meme coins like Dogecoin. You are also covered if you prefer using the new privacy coins like Zcash and Monero, as the wallet also supports them.XRP and ADA users may be disadvantaged with this wallet as it doesn't accept those two digital coins even though they have gained massive popularity over the past few years. At a price of only $59, you will get yourself this 60mm x 30mm x 6mm (2.4in x 1.2in x 0.2in) hardware wallet. It weighs only 12g and comes with tamper-resistant packaging to assure you that your device is uncompromised. Be wary while purchasing the device from resellers since they may have inflated costs and possibly have tampered with it beforehand. The wallet has a simple design and an OLED 128×64 display, making it highly user-friendly even for amateurs. Feel safe to use this product if you decide to go for it. Regular viruses and key-loggers can never get close to stealing your funds. What else would you ask for?
Trezor Model T: Trezor Model T is an upgrade of the Trezor Model One. Some users have previously described it as a Trezor Model One wallet with a big touch screen, but how accurate are they? Let's find out.The Trezor Model T comes with a 240 by 240mm display, unlike its predecessor, which has a 128 by 64mm display. That's not all; Model T's screen is coloured and touch, unlike that of Model One. Model T is hence more usable. The larger and more appealing screen is easily readable, making it faster and more intuitive. The touch screen also means you can work faster with this wallet, unlike someone using traditional physical buttons. The 2018 launched Trezor product supports at least 1,800 cryptocurrencies. What's more, you can purchase digital coins using FIAT directly from the wallet because it comes with an inbuilt exchange. We found out that this wallet works well with macOS, Windows, and Linux. It also supports Android mobile devices but fails to accept iOS mobile.Apart from the regular PIN code, the device also allows users to set up a 2FA for an added security layer. After all is said and done, the Trezor Model T wallet doesn't bring you all these features on a silver platter. You must cough up a minimum of $249 to unbox your new Trezor Model T from the main company's website.
Pros & Cons Of Trezor Wallets
Pros
Airtight security.
U2F authentication.
Shamir Backup.
Displays are easily readable.
Developed by a trusted and oldest hardware wallet company.
They support 1500+ cryptos.
Satoshi Labs provides constant firmware updates.
Cons
Relatively more expensive than alternatives like Ledger.
More complex to use than alternatives like Ledger.
There is no Trezor iOS app.
3. Keepkey

The Keepkey Wallet is a turnkey product that ranks high among crypto hardware wallets. At a glance, it's a sleek, modern but simple-looking device that's a little bit larger than competitors like Ledger and Trezor wallets. Keepkey measures 38 x 93.5 x 12.2 mm and has a large screen that enables you to view a list of many cryptos without having to scroll throughout. At 53 grams, it's also considerably heavier than alternative wallets like the Trezor Model One, which weighs only 12 grams. It was released by Seattle-based Darin Schatfield in 2015 and later partnered with ShapeShift, which acquired the company in 2017.
Upon release, the hardware device was one of the most expensive, at $249. However, the price has been going down gradually due to economy of masses. You can now get a brand new unboxed Keepkey wallet from the manufacturer at only $49, making it one of the most affordable high-spec hardware crypto storage wallets available today. It works perfectly on PC, Linux, Mac, and Android devices. You don't have to worry about setting it up as it comes ready to use, just like your wireless computer mouse or keyboard. Simply connect it to your device, update it if necessary and start using it. You may feel disappointed if you want to use this device with many digital coins. It only supports slightly over 40 virtual currencies. All major coins like Bitcoin, Dogecoin, Litecoin, and Ethereum are accepted.
KeepKey Wallet Pros & Cons
Pros
Plug and use with no tedious installation.
Premium design.
Multi-coin support.
Large display screen.
Shape-Shift integration for seamless exchange services.
Cons
Supports a limited number of slightly over 40 coins.
No transaction fee estimates when making payments.
4. D'cent

The D'cent hardware wallet was released in 2018 by South Korean based IoTrust. The founders claim it's the safest hardware crypto wallet that has ever been developed. Our review of the D'cent hardware wallet revealed numerous exciting features that made us recommend it as one of the best virtual coin cold storage solutions.
Unlike all the wallets covered on this page, this device comes with biometric support making it practically impossible for anyone to steal from you even if they get physical access to your wallet. Safety and privacy are further enhanced by a Secure EAL5+ element and Multi-IC architecture, so feel 100% safe to manage all your crypto assets and access your favourite dApps on any blockchain network. At the time of writing this, the device accepted at least 1200 digital currencies including prominent ones like BTC, ETH, LTC, Doge, USDT, and XRP. Worry not if your favourite crypto is not supported. The wallet has a decent customer service department always ready to listen to your needs. They have a feature on their site where wallet users can suggest new coins to be added to the device. You may have already figured by now that this wallet is highly user-friendly. The 128 by 128m OLED display screen allows you to smoothly manage and interact with your cryptocurrencies without making the device bulky. It can fit perfectly in the palm of your hands. You don't need to carry a cable everywhere since D'cent works seamlessly with Bluetooth devices. It goes for $139 on the manufacturer's website.
Pros
Biometric security support.
Accepts over 1200 cryptocurrencies.
Has a large OLED display screen.
Bluetooth compatibility.
Supports both Android and iOS mobile devices.
Supports earning activities like staking.
Cons
The device's physical body is delicate.
A little pricey.
It might be complex for beginners.
SafePal S1

SafePal S1 is the newest crypto hardware wallet out of the options on this page, and among the most affordable, at only $49. It was released in 2019 by its development team in China, led by Veronica Wong. Information on the website indicates that the device has acquired more than 1 million users in at least 87 countries as of writing this.
One of SafePal S1's strongest edge is that it's backed by Binance Labs, which gives it access to unlimited resources to grow into world-class brand. It's easy to use and is integrated with the Binance Exchange to facilitate in-wallet crypto trading. Although the wallet was created for cold storage, you can opt-out and create a hot wallet through its app. SafePal S1 is compatible with Android and iOS through cable connection; it doesn't support Bluetooth or any form of wireless connectivity. You can manage up to 1000 cryptocurrencies across 19 blockchain networks with this device. Through its partnership with Rarible, you can purchase NFTs from the wallet. It's definitely hacker-proof since it stores your assets offline. One of the security features that caught our attention is the auto-reset feature that wipes your wallet clean in case of any physical tampering. You can quickly recover your funds by using your backup security keys.
Pros
A self-destruct mechanism to prevent a malware attack.
Very cost-effective.
Supports 1000+ assets
Backed by Binance Labs
Cons
Does not support some trending cryptocurrencies like Litecoin, Monero.
Not completely air-gapped.
How Much Does a Hardware Crypto Wallet Cost?
There is no standard price for crypto hardware wallets. Keep in mind that different companies develop them, each with unique features. You will easily find hardware wallets from as low as $20.We, however, don't recommend these very lowly priced ones with unproven history. As they say, when the deal is too sweet, think twice. Reputable hardware wallets start from about $40. You will get the basic features necessary to give you a good user experience at that price. If you have deep pockets, you can consider more luxurious ones that come with superior attributes. These types are usually more expensive and could go for as high as $300.
How to Choose the Right Hardware Crypto Wallet for You?
Are you wondering how you can choose the best hardware wallet from what we have recommended on this page? There are many ways of doing so. Here is one method that could help you.
Step 1: Prepare a list of as many hardware wallets as you can find.
Step 2: Write down your most important features for a hardware wallet.
Step 3: Research what makes hardware wallets great.
Step 4: Revise your list of essential features using news from your research.
Step 5: Assign a weighted rating to each of your essential features.
Step 6: Rank your wallet's features based on your rating criteria.
Step 7: Find the average rating of each wallet.
Step 8: Rank the wallets according to the average rating, and there you have it.
Note: While creating your list of the essential features, remember to include security, number of supported coins, wallet price, user experience, and additional features such as Bluetooth and WiFi connectivity.
Where Can I Buy a Hardware Crypto Wallet?
You can buy your hardware wallet from the main company website or resellers. Many resellers have been licensed to distribute wallets in different regions. The shortcoming of ordering from these resellers is that their price can be a little higher than what is offered on the main company website. It might also be hard to differentiate between trusted resellers and scammers if you are new to this. So we strongly advise buying your hardware wallet from the main company website if possible.
Hardware Crypto Wallet Security Tips
Cold wallets are inherently safe, but that doesn't mean you can never lose money using them. Hackers know this is where you keep most of your money, and they are willing to go an extra mile to find a way of stealing from your hardware crypto wallet. So here are some useful security tips.
Buy only reputable wallets. We have listed our top hardware wallets on this page: Ledger, Trezor, Keepkey, D'cent, and SafePal S1. If for any reason you choose not to go for these, do a thorough investigation when considering other alternatives.
Buy from dealers only: We recommend buying your wallet from the main company website or licensed trusted dealers only.
Stay away from discounters: Think twice when the deal is too sweet. Scammers will try to lure you with highly discounted wallets on sites like eBay and Craiglist.
Buy New Wallets: Don't ever buy a used hardware wallet. It could be compromised.
Inspect New Wallets: Inspect your wallet's packaging for any signs of tampering before you open it. Monitor any errors during installation, as this could mean your wallet has been fiddled with. Lastly, ensure your wallet is not pre-seeded. New hardware wallets will never come with a printed seed phrase.
Hardware Crypto Wallet Recovery
Hardware crypto wallets don't float, and they are not underwater devices. Neither do they like extremely high temperatures, nor do they drink juice and water. You will damage your wallet if you're not careful with how you store it. Someone can also steal it, or you may just forget where you left it. Don't panic when that happens as long as your recovery seed phrases are securely stored in your safety vault. However, you will be forced to dig into your pocket and buy a new wallet. Follow the setup process, but instead of clicking "create a new backup," pick the "recover from existing backup" option. Follow the procedure that ensues, insert your recovery phrase, and boom, your new device will be ready with everything that was in the damaged wallet. If you suspect your old device was compromised, please set up new security keys after setting up the new one.
How To Set Up A Hardware Wallet?
There are a ton of ways to set up hardware wallets, depending on the manufacturer. Here's however the most common method you are likely to follow when installing the wallets discussed on this page. Keep in mind that the process might differ slightly across different brands. Your wallet will also come with a straightforward installation guide, but the setup process will be something like this for the sake of curious souls.
Step 1: Unbox your new hardware wallet from a trusted seller.
Step 2: Connect it to your PC or mobile device.
Step 3: Initialize the wallet and carry through with the self-installation guide to the end.
Step 4: Write down/backup your security keys.
Step 5: Confirm your recovery seed phrase.
Step 6: Create your first crypto wallet.
Step 7: You can now start using the wallet. Enjoy.
How to Send Crypto From Hardware Wallets
Step 1: Connect your device to your PC or phone and log in.
Step 2: Select the crypto you want to transact, e.g., Bitcoin.
Step 3: Choose a wallet to send the money from. It should be funded sufficiently.
Step 4: Hit the "Send" button.
Step 5: Insert the destination address.
Step 6: Specify the amount you want to send.
Step 7: Select network fees where applicable.
Step 8: Click on the "Send" button.
Step 9: Confirm your transaction details and the money will be on its way immediately.
How to Receive Bitcoin to Your Hardware Crypto Wallet?
Receiving money in your crypto is the opposite of what we have just done. You simply need to:
Sign into your wallet.
Click receive, and
Select the crypto followed by the account that should receive the funds.
Then, copy-paste your receiver's address and share it with the sender.
They will follow a similar process to send you digital coins.
That was all about hardware wallets. They are the best crypto storage products ever created and indeed make crypto thieves go hungry. You now know what to do if you are serious about the security of your cryptocurrencies. Of course, there is no way you'll get away without spending money to buy them, but you know it's worth it. The good thing is that you don't have to go for the highly premium devices that cost an arm and a leg. More affordable options like the Ledger Nano S, Trezor Model One, Keepkey, SafePal S1, and even D'cent offer pretty much everything you need to enjoy your hardware crypto usage journey. So make a decision to secure your cryptocurrencies now. See you in our next article.
How secure is a hardware crypto wallet?
Hardware crypto wallets are the most secure form of digital coin storage available today. They keep your money offline, removing the most instrument tool that hackers need to steal from you: internet connectivity.
What features does a hardware crypto wallet offer?
The primary feature of crypto hardware wallets is nothing else but the safe keeping of your digital coins. However, competition and different user preferences have pushed developers to introduce additional features such as staking, Bluetooth support, touch screen, and in-built exchanges.
How easy is it to use a hardware crypto wallet?
Hardware wallets can be tough to use, even for seasoned investors. The good thing is that they come with easy-to-follow manuals. You can also take advantage of third-party video guides on YouTube to shorten your learning curve. Nothing compares to the experience once you master your way around them.