What Is a Metaverse Casino?
Metaverse casinos are gambling platforms that are created to operate and provide gambling opportunities to gamblers in a metaverse. Like gambling dApps, metaverse casinos are built and run using blockchain technology. As a result, cryptocurrencies are the principal way to make and receive payments on these gambling platforms.
The game selection on most metaverse casinos is quite similar to casino games offered on traditional gambling platforms. As a result, gamblers will find casino games like Blackjack, Roulette, Backgammon, Poker, and Slots on our recommended metaverse casinos.
Metaverse casinos and virtual reality gambling using cryptocurrencies are still very new and most of them are currently in construction. As a result, there is only a limited number of metaverse casinos available in the gambling world, most of them currently in Decentraland.
Decentral Games
Decentral Games is a network of casino dApps governed by token holders of its native DG token. In the decentral games network, governance is done using a Decentralized Autonomous Organization (DAO). However, this governance system only allows token holders to become the partial owner of the casino.
Decentral Games is run on two different types of blockchain; the Decentraland blockchain and the Matic blockchain. A unique feature of decentralized games is that they give users control over casino activities. This feature makes decentral games stand out among other gambling platforms across the globe.
Decentral Games offers two different types of Metaverse gambling experiences: ICE Poker and a normal Metaverse casino.
$DG token holders can stake their in-game token to earn up to 40% APY. Besides that holders also gain decision-making power in the casino and get the opportunity to add proposals.
Gambling Apes
Gambling Apes is a Metaverse casino in Decentraland. For those not yet ready to enter the Metaverse, they also have a static online casino available.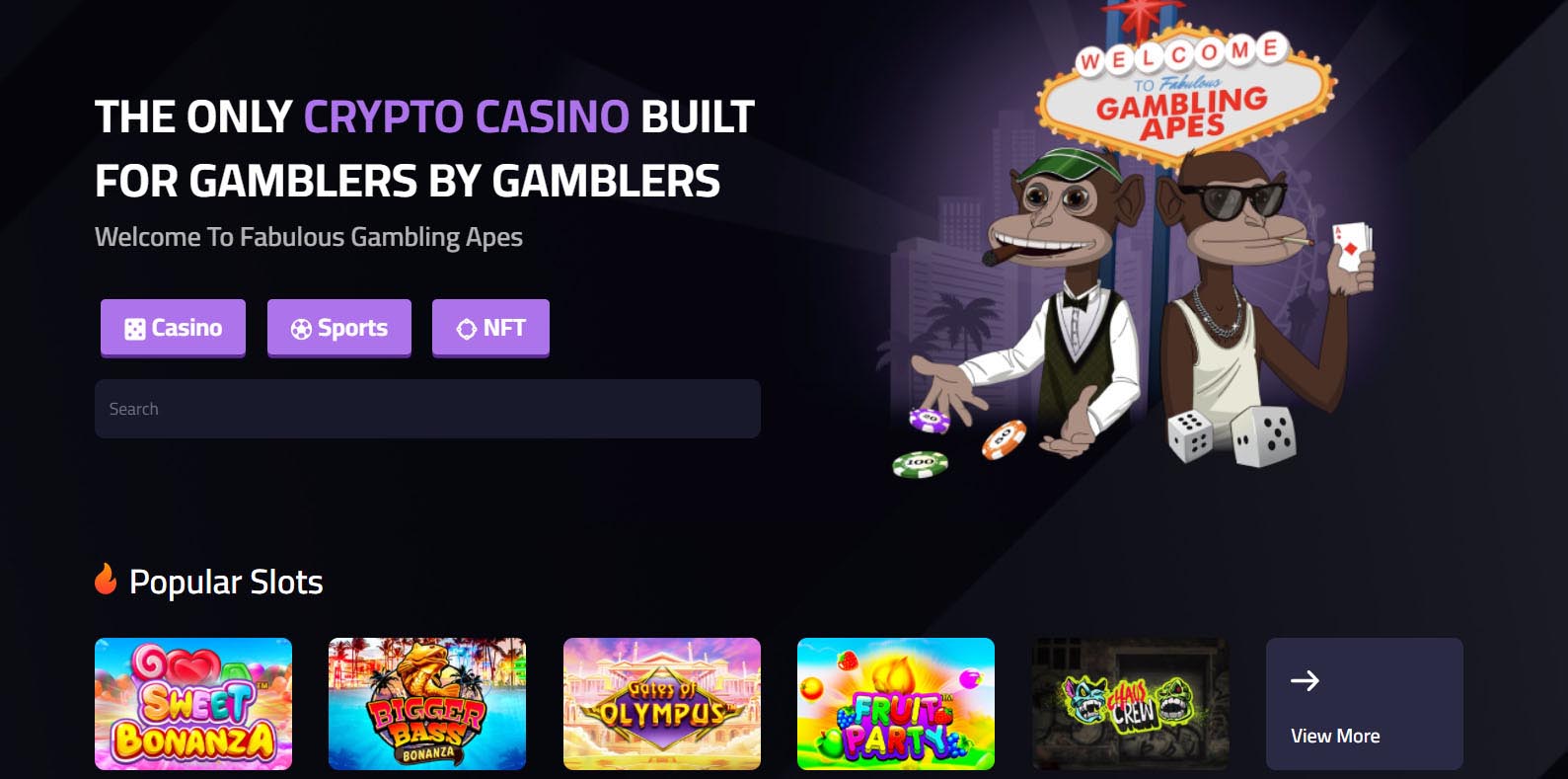 Benefits of Metaverse Casinos
There are several benefits attached to joining any of our ranked metaverse casinos. This section of our guide will reveal some of the benefits users of our listed metaverse casino will enjoy.

How To Play In A Metaverse Casino
The process for playing casino games in a metaverse casino is very simple and uncomplicated. However, new players are expected to register and create a new account on their desired metaverse casino. This will also include creating your first digital twin, that will roam the metaverse casino of your choice.
Furthermore, users need to have their crypto wallets and link them to their personal accounts at the casino. Many of our listed metaverse casinos accept crypto wallets like Meta Mask, Fortmatic, and Wallet Connect.
If you wish to play in a metaverse casino, select and create any of these wallets. Decentral.Games is currently only compatible with Metamask. 
Choose one of the listed metaverse casinos on our list.
Connect your wallet. 
Fund your wallet with the native metaverse token. In Decentral.Games this would be DG.
After successfully connecting your wallet to play in a Metaverse casino and creating an avatar, you can enter the Metaverse casino.
Find your table and start betting with your funds in your web3 wallet. 
FAQ
What is a Metaverse Casino?
With the unleashing of virtual metaverse worlds such as Sandbox, Decentraland and many others, online casinos have also found their way into the metaverse.
A metaverse casino is a blockchain based casino accessible with your avatar through the metaverse world. Decentraland, an Ethereum based metaverse, hosts the first metaverse casino Decentral.Games as well as the Gambling Apes Metaverse Casino.
In metaverse casinos you can play many different casino games with other players from all over the world. While doing so you can communicate with them and possibly even make new friends.
As technology evolves you soon will be able to experience this via augmented reality and it may just be like a real life casino experience – although in your digital twins outfit.