Coinspaid is on a mission to democratize cryptocurrencies by providing a virtual currency payment gateway that is universal. Businesses can now accept payments in a variety of cryptocurrencies thanks to it. It has already processed over $14.5 billion in cryptocurrency, demonstrating that it's solving an actual problem. Let's find out more about its features and how it can help us.
Coinspaid Overview
Coinspaid Key Facts
Headquarters
Tallinn, Estonia
Type of exchange
Centralized
Best for
security and crypto variety
Fiat Currencies Available
No FIAT currency support
Products & Services
Payment gateway
Exchange and OTC desk
Hot wallet
Crypto SaaS
CoinsPaid Explorer
What has been your greatest challenge as a crypto user? Most people believe impaired interoperability is a stumbling block to the development of the entire blockchain sector. Investors with vast portfolios are more often than not forced to own many crypto wallets and platforms to facilitate their transactions, and this is utterly cumbersome. CoinsPaid comes to bridge the interoperability gap by giving crypto users and businesses a single platform for performing all their digital coin and fiat transactions. It's an all-inclusive financial ecosystem that includes:
Cryptocurrency wallet
OTC desk and Exchange
Business hot wallet system
B2C payment platform
White label payment solution.
You can transact over 30 cryptos including BTC, ETH, and XRP, as well as more than 20 major FIAT currencies such as USD, GBP, EUR CAD, and JPY. The brand has already partnered with at least 250 businesses including gambling sites and Web3 developers. Soon they will launch a payment card that you can use to convert digital cash to FIAT and withdraw from your local ATM.

Are CoinsPaid Casinos Safe and Secure?
As a payment gateway, CoinsPaid offers a private and safe platform for gamblers to make payments. All sensitive data is protected by AES 256 encryption. Besides, it offers an added benefit of anonymity where a punter can visit several casinos without sharing credit card or bank information. Make sure you enable your 2FA so that no one can access your CoinsPaid account even if they steal your password. Don't all these scream "security?" If that's not enough, you need to know that the 2014 launched platform was the first crypto payment platform to pass the rigorous Kaspersky security audit, so you can be sure there is no question about safety when gambling on CoinsPaid casinos.
How Do I Deposit and Withdraw Money from a CoinsPaid Casino?
Deposit
Transacting with CoinsPaid casinos is easy as pie. Let's first look at a step-by-step process for funding a CoinsPaid casino site.
CoinsPaid Registration Process
Step 1: Sign up as a player with your preferred CoinsPaid gambling provider.
Step 2: Create a CoinsPaid account and fund it with the appropriate cryptocurrency.
Step 3: Log in to the operator you signed up for and visit the payments page.
Step 4: Hit the "Deposit" button, then select CoinsPaid as your payment method.
Step 5: Select the currency to transact, in this case, the digital coin held in your CoinsPaid wallet.
Step 6: Click on the specific crypto you want to deposit, such as Ethereum or Bitcoin.
Step 7: At this point, an address linked to your player account will be displayed. Copy it.
Step 8: Sign in to your CoinsPaid wallet. Hit the send button and pick the right currency, then paste your casino wallet address.
Step 9: Specify the amount, confirm your details, and hit the "Submit" button to complete your transaction.
Withdrawal
Cashing out is much simpler. Head to the payments page and hit the "withdraw" button. Select the payment method, in this case, CoinsPaid, and choose the appropriate crypto. You will now need to provide your CoinsPaid wallet crypto address and click submit. Your funds will be processed immediately, and should reflect in your wallet anytime after network confirmation.
What Are the Benefits of Using a CoinsPaid Casino?
So why do you need to sign up with CoinsPaid today? There are many benefits of signing up with this payment provider, but we will look at the most significant ones.
One Stop Platform: Nothing beats the luxury of being able to store all your coins on one platform. With this payment platform, you won't need to register for many wallets to use different digital coins while gambling. You can hold multiple digital coins in one wallet effortlessly.
Currency conversion: It can be frustrating when your preferred gambling provider only accepts crypto. In such cases, you would first have to buy the appropriate digital coins from a FIAT to a crypto exchange, then send them to your wallet before funding your casino account. CoinsPaid puts an end to all that struggle by allowing you to easily switch between FIAT and cryptocurrencies with a touch of the button.
Instant Funding: The payment processor understands the need for speed in gambling. That is why they offer instant deposits to all you fund your account quickly and place your wager. Whether you're a fan of classic slots, roulette, or live gambling, speedy transactions are necessary.
Anonymity: CoinsPaid has a unique privacy model for all its customers allowing them to wager in casinos without sharing their bank details. This is not just a matter of mere privacy, but also increased user security.
As a payment service provider, the wallet simply works by providing a platform for:
Safely storing your cryptocurrency
Depositing funds into online casinos
Cashing out from online casinos
Swapping cryptocurrencies
Making payments to various merchants
It's a central location for your digital coin transactions. Unlike wallets such as Trust wallet and Coinbase wallet, CoinsPaid allows you to load fiat money into your wallet and convert it into any supported crypto of your choice. You can top up your gambling account at your preferred casino and start wagering. All you need to do is download it and sign up to get started.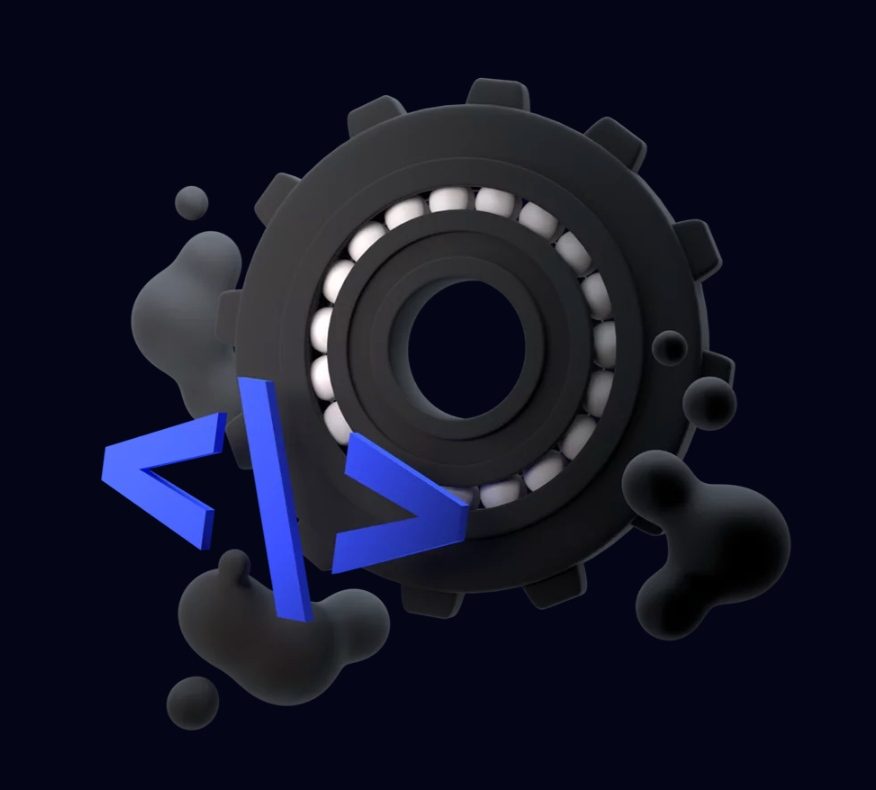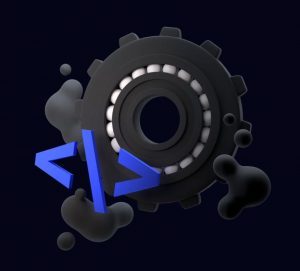 CoinsPaid is one of the industry leaders in protecting client funds and data. Although transactions happen via a hot wallet, the business stores all customer funds in cold storage away from hackers' access. 2FA makes it hard for anyone to access your wallet because the platform requires double authentication before finalizing any settlement. Our research found out that as of 2021, the payment gateway was managing nothing less than 5 billion dollars worth of cryptocurrency, and servicing at least 1,100 merchants globally. This not only makes CoinsPaid an authority in crypto payment processing but also shows the level of trust it has won from the digital currency community worldwide. You can be sure that your funds will remain sound and safe with this wallet.
What Are the Fees Associated with Using CoinsPaid?
Most payment platforms charge clients a fee, which is understandable because they are in business and must make a profit. However, things happen differently at CoinsPaid. All transactions within the platform's ecosystem are free. You also pay zero fees whenever you receive payments. Gamblers using this payment provider are the luckiest because they don't get billed to deposit and withdraw from CoinsPaid casinos. What's more, transactions still go through faster than most alternative payment processors. Some casinos may however charge you a processing fee, so make sure to go through their terms and conditions while signing up. Also note that crypto bears its own cost, so you will foot network fees for every transaction. The only fees CoinsPaid charges are conversion fees which vary according to what you are transacting.
How Is CoinsPaid Different from Other Cryptocurrency Payment Processors?
The difference between CoinsPaid and other virtual money processors can't be discussed fully without reference to particular wallets. Keep in mind each payment service operator is unique. In a nutshell, the most notable feature of this wallet is that it allows users to hold and transact multiple digital coins from different blockchains on one platform. It also accepts FIAT, making crypto payments easy even for the less tech-savvy.
What Countries Are Supported by CoinsPaid?
CoinsPaid is widely accepted. However, you may realize that some countries are restricted. This could be because crypto is illegal in such countries, or they fall under the United Nations Financial sanction list. All other global nations are supported.
How to Get Started with CoinsPaid
Anyone can get started with CoinsPaid in just a few steps.
Step 1: Visit the main website and hit on the "Sign up" button at the far top right.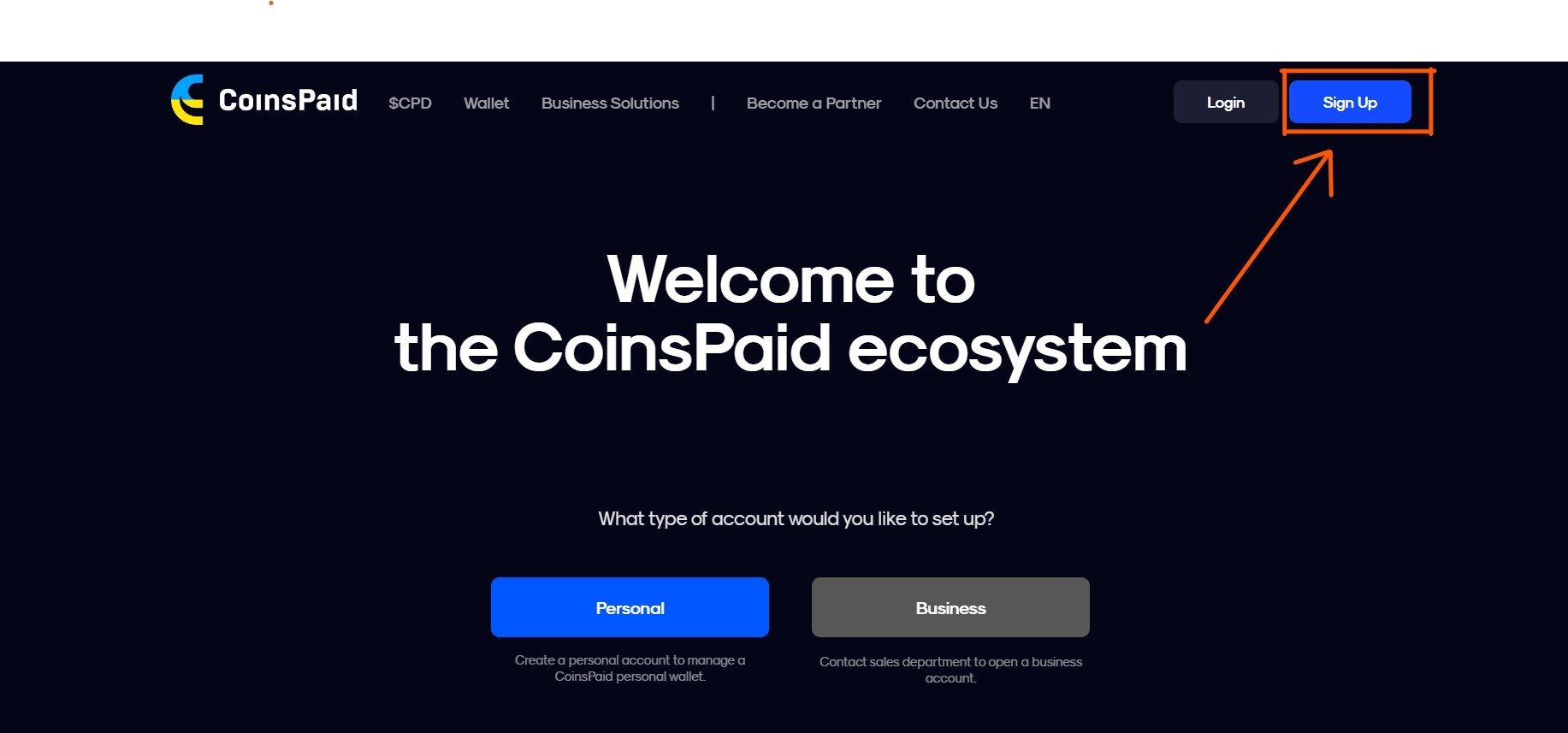 Step 2: On the next page, fill in your details and submit. You will only be asked to select your country, provide a valid email address, create a strong password, then agree to the terms and conditions
Step 3: Submit your details at this stage and you're done. The next thing is to confirm your email address by clicking on a verification link sent to your email.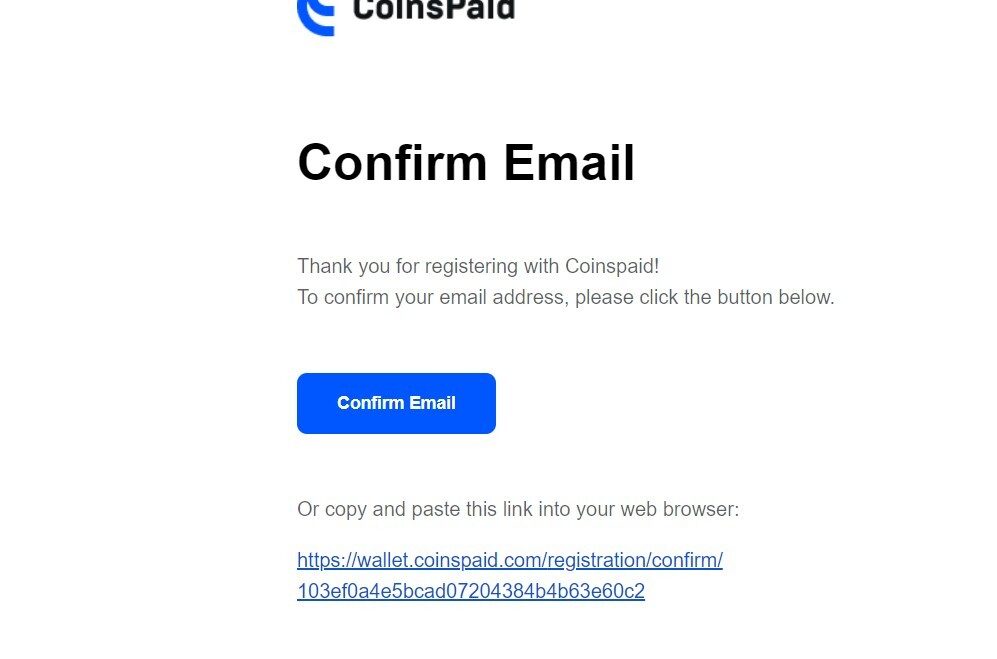 Step 4: Enhance your wallet's security by setting up 2FA.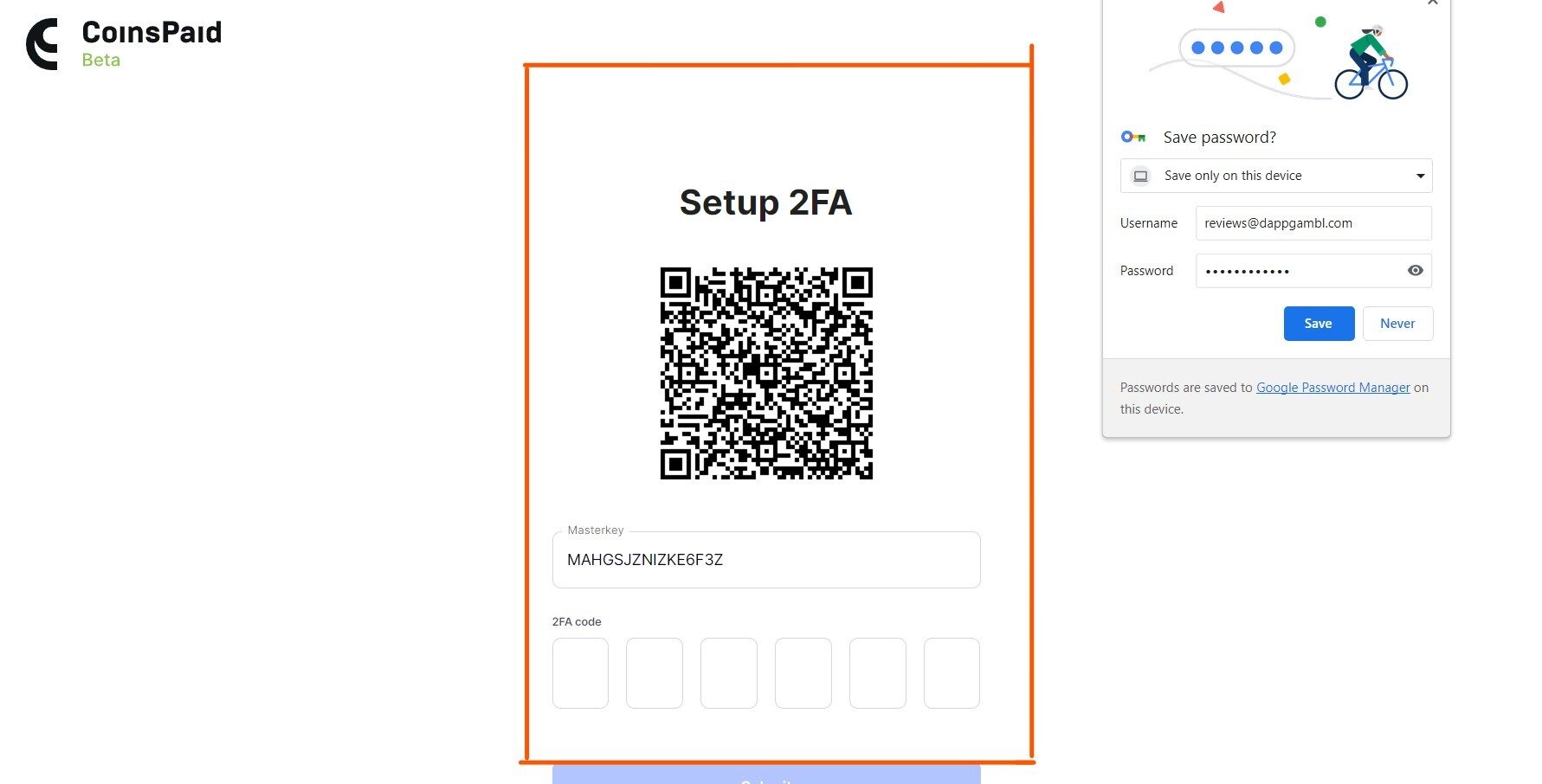 Step 5: Provide your identification details to unlock your account limit. Note that this is not obligatory, but you will be capped at a monthly payment limit of $1,000 until you verify your ID. You're now good to go.
The Future of CoinsPaid Casinos
In today's fast-paced world, people pay top dollar for convenience, and as you probably understand, gamblers do it best. Imagine what it would take one to manage a different wallet for say each of the seven cryptos they own. Not just that. We have several multi currency crypto wallets, but there is always a common shortcoming; they don't support FIAT. This is what CoinsPaid is solving. With that in mind, it goes without question that CoinsPaid's popularity is just taking off. As more punters sign up, and as it adds up more features, there is no doubt that it will dominate the casino payment industry. That said, operators that have already started accepting this wallet are on a pedestal that's meant to see them attract more wagerers in the future, and be industry leaders.
Other Products Similar to CoinsPaid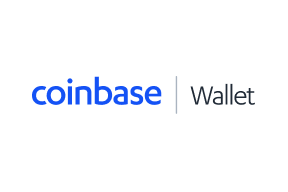 Coinbase
Coinbase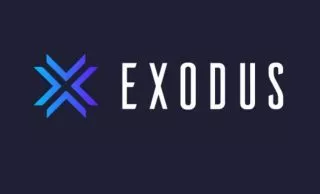 Exodus Wallet
Exodus Wallet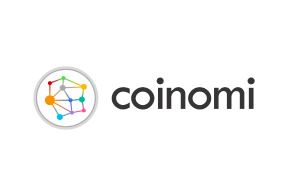 Coinomi Wallet
Coinomi Wallet
As wallets like CoinsPaid become more popular, crypto gamblers find more ways to transact their money. The payment gateway is secure and user-friendly. It's designed to provide individuals a convenient way to store, manage, and transact with their funds. Its intuitive interface and robust security features offer a reliable solution for beginners and experienced cryptocurrency users. Low fees, regulatory compliance, instant processing speeds, and global availability give CoinsPaid an edge over competing products.
The wallet incorporates advanced security measures, such as encryption of private keys and two-factor authentication, to protect users' funds and personal information. While CoinsPaid offers numerous benefits, users should always conduct thorough research and exercise caution when storing and managing their cryptocurrencies. Additionally, considering the ever-evolving nature of the cryptocurrency industry, it is advisable to stay informed about updates and security best practices.
How is my personal information protected with CoinsPaid?
The company does not share your private data with third parties. Besides, all communication is covered by an AES 256-bit encryption that prevents the information from leaking to unwanted persons.
What customer support options are available?
The website has a chatbot to help you easily find solutions to common problems. You may also use the FAQs page, or reach out to the support department via the help page or email address. There is no live chat or phone number.
What customer support options are available if I have problems with a CoinsPaid casino?
You may need to contact the Casino's support to resolve any issues you may have with them. CoinsPaid can't come in to solve an issue between you and your Casino. However, if the issue is related to your CoinsPaid wallet, you can send them an email at [email protected].
Are there any restrictions on who can use a CoinsPaid casino?
CoinsPaid does not restrict you from using their services as long as you are a citizen of one of the many eligible countries. You also need to accept the terms and conditions to start utilizing the platform.
What are the terms and conditions of using a CoinsPaid casino?
Terms and conditions are divided into terms of use, privacy policies, and AML policies. You can read them by visiting the CoinsPaid Terms & Conditions page.