The Roles of Crypto Payment Gateways
Enabling merchants to sell in virtual coins: CNBC estimates that there were at least 19,000 cryptocurrencies as of July 2022. Businesses can only smoothly receive payments from such many currencies through decentralized platforms that process trades. There's no need to maintain a crypto wallet.
Enable customers to transact with any crypto: Just like you can use a Master Card to make payments in any fiat currency, crypto payment gateways facilitate payments in various digital coins from one dashboard.
Crypto payment gateway ControlS Fraud: Security is among the top primary features of any virtual coin transaction gateway. These service providers ensure the safe transfer of funds from one party to another and block the possibility of fraudulent chargebacks. This is made possible by the transparency and immutability offered by the blockchain ecosystem underpinning them.
Speed up transactions: Blockchain transactions, unlike traditional banking, are free from the interference of intermediaries, a factor that shortens transaction time. The ability to manage all payments from one dashboard also makes using this technology convenient.
How Does a Cryptocurrency Payment Gateway Work?
Payment gateways vary in features and operations, so there isn't an established standard for how they should work. However, the general mechanism of crypto payment gateway isn't so different from traditional fiat payment platforms. The main varying factor is that one deals with fiat money while the other processes software money. Blockchain is a foundational technology that powers all digital coin transaction platforms. For a complete payment cycle, there must exist.
Clients who own digital crypto wallets to hold their funds and facilitate purchases.
Businesses that set up merchant accounts for accepting funds.
When you pay for a product or service, nodes exchange payment data, verify the transaction and record the data immutably in the distributed blockchain network public ledger.
Let's say Rita is paying for her jewelry at the XYZ store. Here is a step-by-step account of the payment process.
Step 1: Rita adds her selection to the cart and clicks "Buy Now" to place an order.
Step 2: She picks the crypto option and selects her preferred currency.
Step 3: Rita will be required to provide her payment data to the shop.
Step 4: XYZ shop will share a crypto address and QR code or ask permission to access Rita's crypto wallet.
Step 5: She completes the payment as per the invoice by manually sending the digital coins to the merchant's address or approving automatic deductions.
Step 6: The transaction details are sent to the relevant nodes for confirmation and public ledger recording through a secure socket layer.
Step 7: Money is transferred, and both parties get a confirmation of the same.
Cryptocurrency payment gateways like Coinbase and Bitpay give users the freedom to transact in multiple coins. On the other hand, businesses can decide whether to receive the funds as the crypto used for payment or directly as fiat without going through cumbersome procedures.
The Benefits of Using a Cryptocurrency Payment Gateway
Zero chargebacks:
Chargebacks paused a great threat to high-risk businesses when they can only rely on traditional banking. Crypto transactions and irreversible. Once payment is processed, refunds and chargebacks are not possible.
Anonymity:
Decentralized crypto payment gateways hardly ask users for KYC documents. Both sellers and buyers who prefer remaining private can benefit significantly from this feature, as it makes it difficult for unscrupulous persons to target a wallet unless they have extra data about the user.
Instant processing:
Speed is essential in today's financial sector. With zero third-party involvement, payments through cryptocurrency payment processors are lightning fast. Depending on the underlying blockchain network, it can take as little as 10 seconds to complete payment.
Security:
Virtual currencies are naturally safe to transact. Every payment is verified and immutably recorded on the public blockchain ledger in a transparent and unhackable manner.
Affordability:
Digital money transactions are affordable for both buyers and merchants. Apart from the network fee, you might spend anything between zero fees to an insignificant commission when transacting, unlike fiat payment platforms that charge as high as 5%.
Extensive geographical reach:
Ecommerce businesses are accessible to everyone from whichever part of the world, as long as they have access to the internet and a device like a PC or mobile phone. And since there are no cross-border digital money restrictions, cryptocurrency payment gateways open up businesses for both buyers and sellers to wide geographical coverage.
Simplicity:
You can't exhaust the benefits of these payment processing platforms without mentioning how they simplify transactions. By allowing users to handle diverse currencies from one dashboard and making it possible for one to swap virtual currencies and even convert crypto to fiat, these gateways eliminate a lot of payment bottlenecks.
The Downsides of Using a Crypto Payment Service
Third-party: The original bitcoin tenet of decentralization tends to be weakened by the fact that these payment handling platforms are third-party products. Crypto was meant to bypass any form of control and intermediaries. Bitpay, for example, can freeze your account for security reasons, which is good but undermines the idea behind blockchain technology.
Reduced control:
Merchants have little or no control over how transactions are processed and how the gateways are maintained. You have to rely on your payment provider's ability to offer uninterrupted services.
Transaction fees:
Even though crypto payments are more affordable than fiat transactions, they are not free. Most crypto wallets require users to part with a small commission for every trade.
Hacking:
Both buyers and merchants are exposed to the risk of losing all their funds if a hacker breaches the payment gateway security. One of the earliest and then largest crypto processing gateway, Mt. Gox, lost about 850,000 clients' bitcoins in 2014 and never recovered.
Cryptocurrency Payment Gateway Fees
As we have already mentioned, digital coin transactions are not free. Even if the payment gateway allows you to send and receive money at no cost, you might still need to foot network fees. Here are the most common fees associated with cryptocurrency payment gateways.
Transaction fees: This includes all commissions and other charges associated with sending or receiving funds. For example, Bitpay charges users a flat fee of 1% for every crypto transaction.
Network fee: Every payment must be validated and recorded on the public ledger. The network fee you pay rewards the miners or owners of the nodes that make up the consensus mechanism of the associated blockchain network. The amount varies depending on network congestion.
Exchange fee: Swapping crypto costs a small amount of money. Your payment processor will give you an ASK (when buying) and BID (when selling) price. The difference between these two prices is called spread and is paid by the user.
Best Cryptocurrency Payment Gateway Providers
Hundreds of crypto-payment-gateways have mushroomed to keep up with the rapidly evolving industry. One can quickly get confused and make the worst choice if one lacks proper guidance. Here are some of the best cryptocurrency payment-gateways.
Bitpay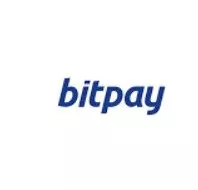 Bitpay was established barely two years after the launch of Bitcoin, making it one of the oldest payment gateway or digital coins. It provides an open-source payment plugin that allows merchants to accept cryptocurrency payments online worldwide. The gateway is among the most affordable, charging a flat fee of 1% for all transactions. It's also among the few payment payment-gateways that provide debit cards to users for easy digital coin-to-fiat conversion. Besides, it's available in over 40 languages and is one of the few gateways licensed in the US. Bitpay is widely used and accepted by leading merchants like Amazon.
Pros
US licensed.
Safe and reliable.
A flat fee of 1%.
Supported via Desktop, Android and iOS.
Multilingual support.
Cons
Only supports slightly over 30 coins
Coinspaid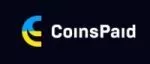 Coinspaid is another contender for the best virtual currency payment processors. The 2014 established platform sets itself apart as a reliable link between cryptocurrency-users and businesses globally. It offers a merchant account to enable e-commerce operators accept up to 30 unique virtual coins and a crypto wallet for buyers. The exchange feature of the platform makes it easy for anyone to switch between currencies and even cash out in fiat. Coinspaid offers white-label solutions to those who want to start their own crypto payment gateways. You can run your own platform using Coinspaid technology 100% independently and still benefit from their support in core functions. The provider has gained popularity among different merchants, gambling sites, and even Web3 creators.
Pros
Offers privacy.
Has an inbuilt exchange.
Reliable customer support.
Fast transactions.
Cons
Not the best for beginners.
Only supports English.
Mifinity


MiFinity is our number three best crypto gateway for this year. The Financial Conduct Authority regulates the company, and Union pay partners with it for certification, enhanced security, simplicity, and extensive market reach. MiFinity wallet users can make quick transactions across online merchants and MiFinity casinos. The company is officially available in 170 nations globally and offers support in at least 17 languages. It's highly secure and offers extra safety through 2FA SMS code security. The platform joined forces with 4Stop in 2017 to tailor-make fraud prevention state-of-the-art security infrastructure for MiFinity users. The 2002 launched gateway focused on fiat payments up to 2020, when it introduced support for Bitcoin, Ethereum, Bitcoin cash, Litecoin, and Ripple.
Pros
Integrated anti-fraud systems.
User friendly.
Low withdrawal fees.
Highly secure.
Crypto processing gateways are inherently safe. First, blockchain transactions can't be hacked and manipulated in any way. Secondly, all payments are permanently recorded on a public ledger, making them transparent and verifiable. High-risk businesses don't have to worry about fraudulent chargebacks since money can't be reversed once sent. Keep in mind, however, that individual gateways also play a significant role in keeping their client money safe. Platforms such as Woocommmerce and Bitpay control private keys for their wallets. In case they get hacked, all users could lose their money.
Choosing the Best Cryptocurrency Payment Gateway for Your Business
Reputation: Every payment gateway has a different standing from the other. Reputation is not just random; it comes from how well service providers fulfill their responsibility. A well-rated company indicates customer satisfaction when it comes to efficiency and reliability. In addition, it shows trustworthiness and honesty. Therefore, you want to ensure that you are not signing up for a payment-gateway with a history of multiple hackings or scams.
Fees: While most crypto payment platforms charge a reasonable cost, finding the most affordable one is vital. Of course, this should be done without compromising other factors like reputation. Fees directly impact the cost of transactions for buyers and profits for merchants.
Supported currencies: Digital coins are software, hence can only be supported by wallets and platforms compatible with their code. That means crypto-payment-gateways don't accept all virtual coins. The rule of thumb is to go for options that take a wide variety of coins, including all the major digital currencies such as Ethereum, Bitcoin, Litecoin, and XRP.
Customer support: Using cryptocurrency processing platforms doesn't come easy for everyone. Being able to get assistance whenever you run into trouble is important. Even the most experienced users could find themselves in a situation that can only be solved by the gateway provider. We highly rank platforms that offer 24/7 customer service. Some of the features we check for include live chat, email, help page, FAQs, and support phone number.
Mobile support: It's essential to be able to perform transactions on the go. As a crypto wallet user, try and find an option that offers a seamless Android/iOS app. The apps should be user-friendly and secure. For merchants, a mobile-compatible wallet exposes you to benefit immensely from mobile sales. Statista estimates that mobile phone-driven e-commerce sales will surpass $100 billion by 2024.
Final Verdict - Future of Crypto Payment Gateways?
Crypto payment gateways are antithetical to some of the founding precepts of blockchain technology but are extremely necessary for the speedy adoption of digital coins. There are already hundreds of them, and you can be sure this is just the beginning. Competition is rising fast, forcing the development of transaction platforms with more advanced features, better efficiency, and lower costs. The rise of Metaverse and the entire Web3 sector is leading the crypto community to an era where digital coin wallets will be highly interoperable and multifunctional. Gateways that will fail to evolve with technology to become extra versatile and even offer functions such as staking, and investment opportunities will not stick around for long. The future of virtual currency payment processors belongs to platforms that put innovation at the core of their operations. We will also likely see many partnerships as payment service providers compete to stand out in the market.
Which is the best crypto payment gateway?
There are many options, each offering unique features for different clients. What is best for you may not work for another user. However, if you are looking for reliable recommendations to get you started, consider Bitpay, Coinspaid, and MiFinity.
What are the main features of crypto payment gateways?
These platforms might have varying features depending on the developer's goals. The most basic ones are a buyer's crypto wallet and a merchant account. Apart from that, all transactions are peer-to-peer and happen at the speed of light.
Which is the best crypto payment gateway in the US?
The US government is strict about the companies offering its citizens services. That means a payment gateway must have a leading reputation to be licensed in America. BitPay is a top US crypto exchange headquartered in Atlanta. We recommend it.