Top Sites to Bet on Football with Crypto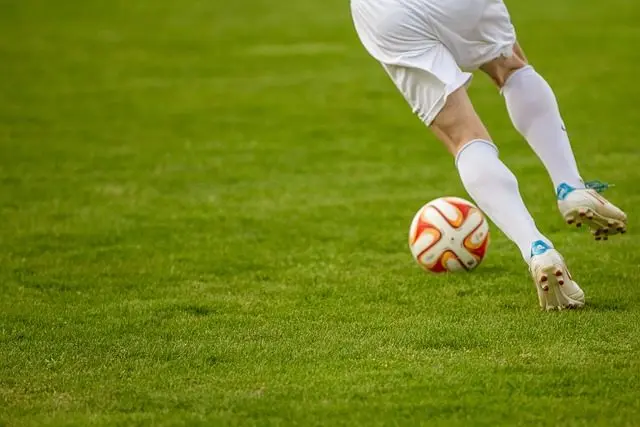 Our Top Picks When it Comes to Football Crypto Betting
Best Football Crypto Betting Sites Reviewed
Players can find the best selection of crypto sportsbooks for football betting using our toplist. No matter what players are looking for, we have it covered in our reviews. Bettors should look closely and start betting with the best crypto football betting sites for their needs!
1. Sportsbet.io - Best Overall
Sports bettors everywhere will be familiar with what Sportsbet.io offers. Players can bet on an incredible range of football events, significant market selections, and fantastic value. It makes it stand out at the top of the industry for crypto football bettors.
The obvious factor jumping out is how Sportsbet.io focuses on sports betting. It's not a sideline here, sports are everything when playing here. While it is an excellent sports betting site, it's not perfect. The lack of a welcome bonus for sports players is a downside, which could put some players off. However, the odds available and overall betting choices, with an excellent choice of cryptos, means there's more than enough here to keep players interested.
Customer service at Sportsbet.io is top-of-the-line. Players can resolve problems right away, ensuring it's a simple task to enjoy what the site offers. KYC is a grey area with Sportsbet.io. While players may have to provide personal information, there's no guarantee the site will ask. Players must provide relevant documentation to complete KYC, such as a passport or driving license.
| Crypto Bonus | Wagering Requirement | Minimum Deposit | Available Currencies |
| --- | --- | --- | --- |
| No welcome bonus | N/A | 0.0005 BTC min deposit | 11 cryptos |
Pros
KYC isn't a guarantee at this sportsbook
11 different cryptos to choose from
A massive selection of sports betting markets
Cons
Sports bettors can't claim a welcome bonus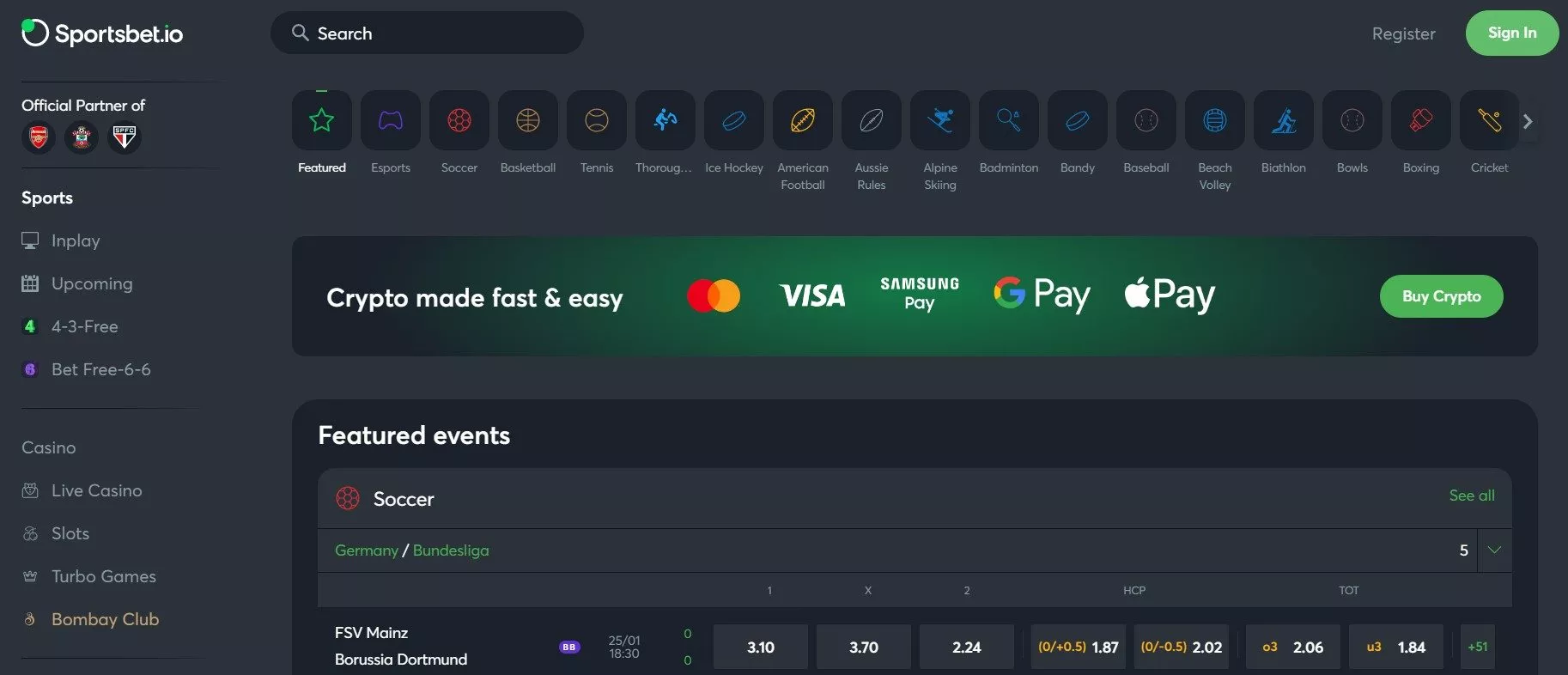 2. Stake - Best for Cashback Bonus
Stake is amongst the best crypto football betting sites on the market. It has a top-class selection of sporting events, superb bonuses, and a range of markets which competes with any other site. So, football bettors can enjoy plenty when playing at Stake.
There's an excellent welcome bonus available at Stake. A 200% matched bonus of up to $1,000 worth of crypto is available. There are 40x wagering requirements on this bonus, but it's still a favorable offer. There's also the cashback bonus, a superb way for players to claw back some of their budget if they've had bad luck. With excellent markets and football events, players can also find good value if they spend time on research.
The live chat and email customer support at Stake are excellent. It allows players to get rapid solutions to any issues that may arise. However, players do have to go through KYC to create an account with Stake. It means players will have to provide proof of their identity to start betting on football.
| Crypto Bonus | Wagering Requirement | Minimum Deposit | Available Currencies |
| --- | --- | --- | --- |
| 200% up to $1,000 | 40x | $20 min deposit | 8 cryptos |
Pros
Fantastic selection of bonuses
Sports betting options are excellent
Players can earn cashback on sports betting
Cons
Players have to go through KYC
There are fees for withdrawals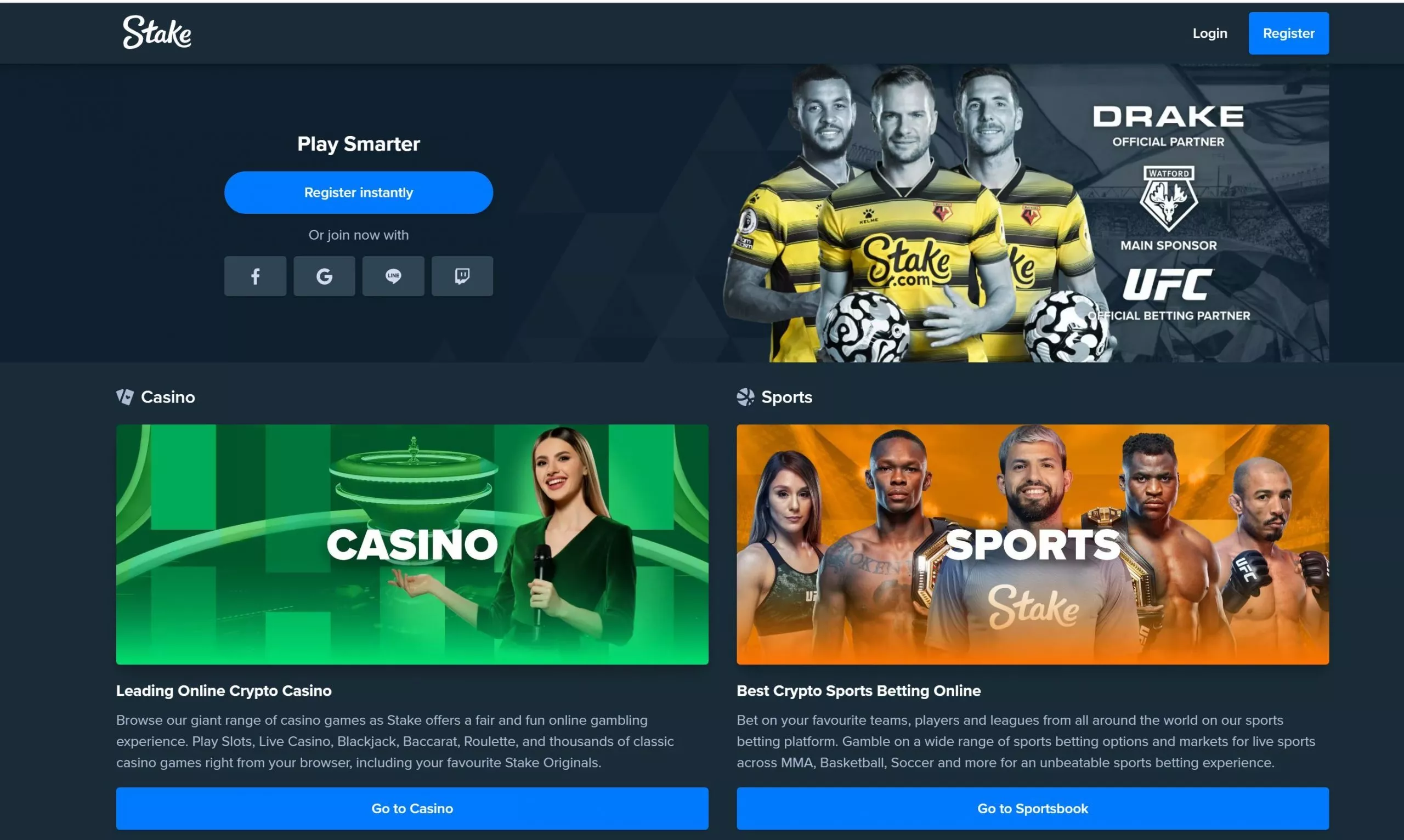 3. BC.Game - Best for Free Crypto
Rounding out the top three, BC.Game garners a lot of respect from crypto players. While the ability to claim free crypto daily plays a big part in this, the overall package makes BC.Game such an impressive sportsbook.
While there's no welcome bonus at BC.Game, it makes up for it with the daily wheel spin. Every day players can spin the wheel and win free crypto. As much as 1 BTC is available, and there are no wagering requirements. It makes it one of the best promotions for football crypto bettors. There's also an excellent choice of markets, adding to the reasons for players to choose BC.Game.
With privacy at a premium, it's great to see BC.Game doesn't expect players to go through KYC instantly. Although it reserves the right to ask for proof of identity, it generally only asks for it in the case of suspicious behaviour.
| Crypto Bonus | Wagering Requirement | Minimum Deposit | Available Currencies |
| --- | --- | --- | --- |
| Daily wheel spin | N/A | $10 min deposit | 16 cryptos |
Pros
No need to go through KYC
The daily wheel awards free crypto
Lots of regular promotions for sports
Cons
Players have to pay a withdrawal fee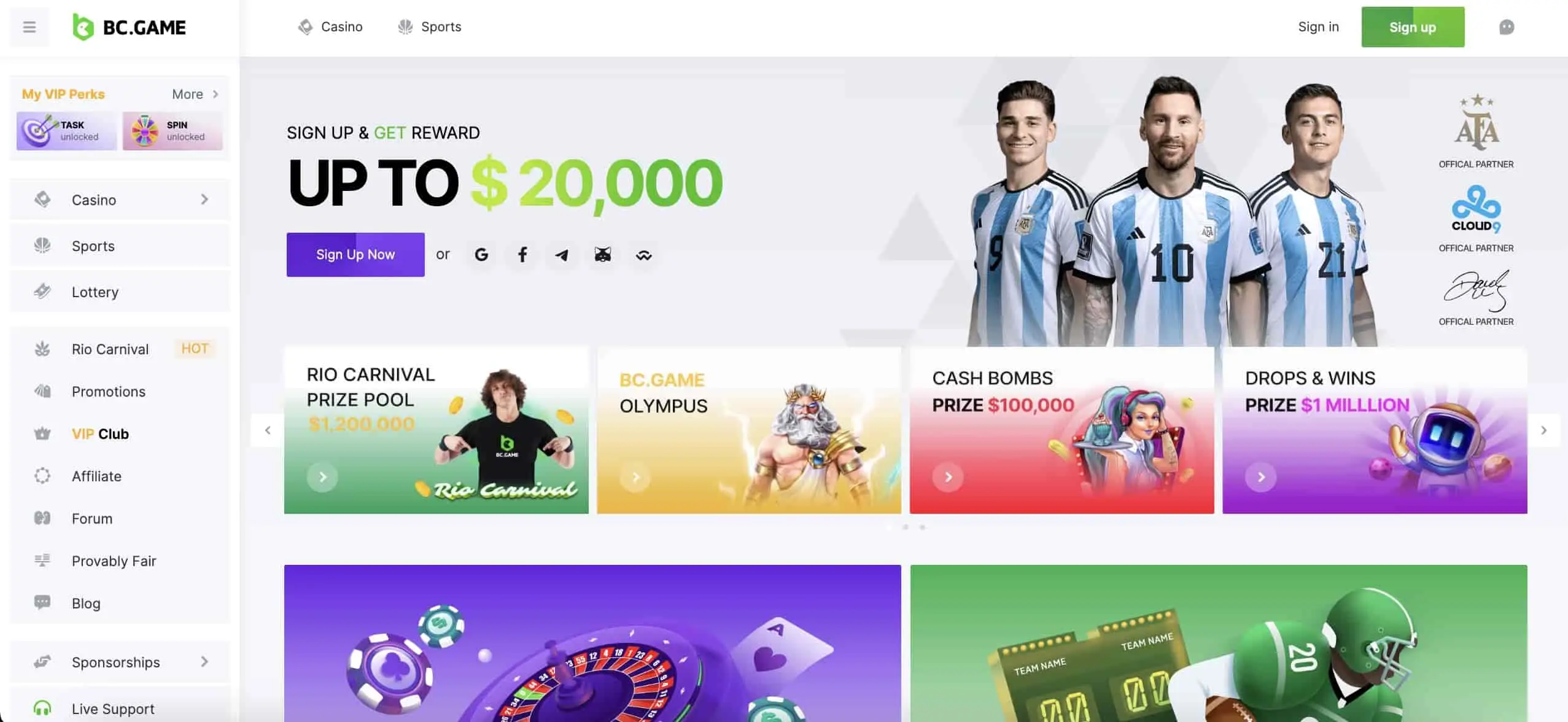 4. Bitsler - Best for Crypto Choice
Bitsler is another big-name crypto sportsbook and ranks number four in our toplist. Players who want to select from an extensive range of different cryptos will instantly find Bitsler appealing. It has a comprehensive crypto selection, perfect for players with a varied portfolio.
The welcome bonus is massively intriguing at Bitsler. It is a 100% matched bonus of up to $700. However, it is paid out over seven installments. In addition, it links the wagering requirements to the VIP scheme. So, as players earn XP through playing games and betting on sports, players complete the wagering. The bonus then appears in the player's account as cash, with no limits on its use. There's also a superb selection of football events to bet on, and even eFootball events, with comprehensive markets also in place.
Bitsler doesn't have a live chat feature, which is a letdown. However, other avenues for customer service make resolving issues possible. KYC is a requirement when playing at Bitsler, so this may put off players who want to retain their privacy.
| Crypto Bonus | Wagering Requirement | Minimum Deposit | Available Currencies |
| --- | --- | --- | --- |
| 100% matched bonus up to $700 | Uses XP to complete wagering | 0.0001 BTC min deposit | 17 cryptos |
Pros
Sports and eSports are available
Innovative wagering requirement system
Some superb crypto bonuses are in place
Cons
No live chat available at customer support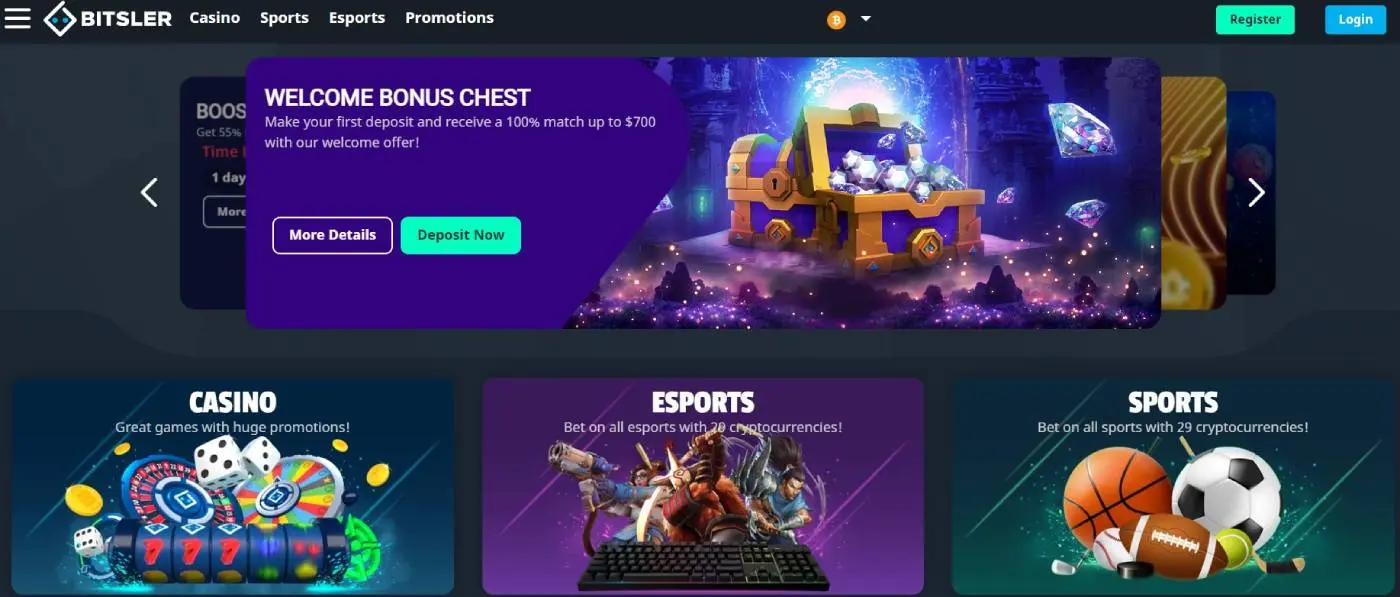 5. BetOnline - Best for Casino Gaming
The majority of football bettors won't have much interest in anything other than crypto sportsbooks. However, BetOnline is one of the crypto football betting sites which offers an alternative. In addition to the excellent crypto sportsbook, players can play a fantastic selection of different casino games, making this one of the most diverse betting selections on the market.
While the game selection is excellent, there's also a hugely appealing welcome bonus at BetOnline. Up to $3,000 as a 100% matched bonus is available when signing up at BetOnline, one of the most impressive bonuses around. While the crypto selection is relatively small, the betting markets are comprehensive, so players don't have to worry about the bets they want to place.
The KYC requirements are disappointing, as most crypto players wish to bet with privacy. It means players must prove their identity using government documents such as a passport. Customer service is top-of-the-range at BetOnline, resolving issues rapidly in general.
| Crypto Bonus | Wagering Requirement | Minimum Deposit | Available Currencies |
| --- | --- | --- | --- |
| 100% matched deposit up to $3,000 | 30x | $20 min deposit | 6 cryptos |
Pros
Low wagering requirements on the high welcome bonus
Has a regulatory license in place
Some superb casino games available
Cons
Requires players to go through KYC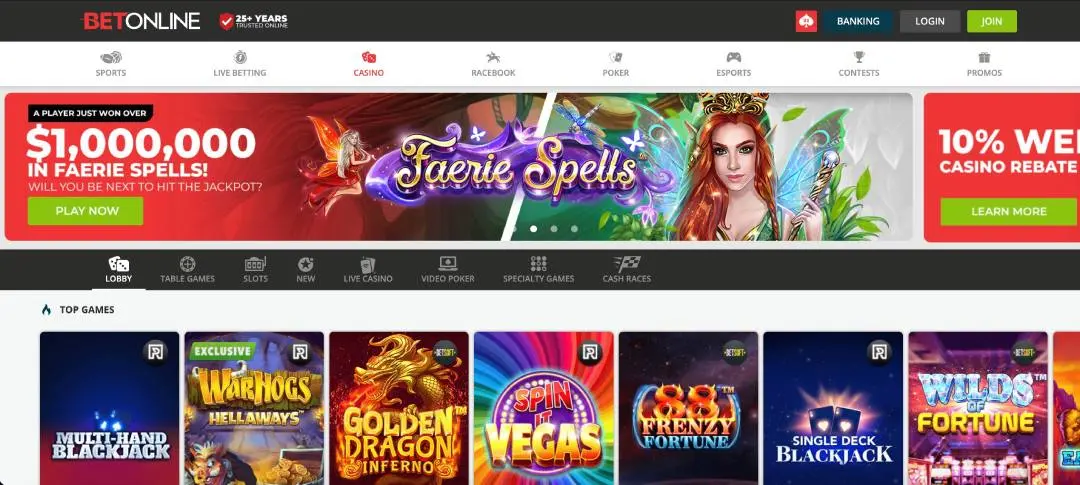 6. Bitdreams - Best for Low Fees
Players instantly have an excellent selection of sports betting options with Bitdreams. While it provides a significant football selection, it also backs it up with various other sports. There are also crypto casino games, which add another string to the Bitdreams bow. However, one of the most significant selling points of Bitdreams is the lack of fees for deposits and withdrawals. It makes it a cheaper site, especially compared to crypto football betting sites which feature withdrawal fees.
Players can claim the welcome bonus in crypto, which is always a big positive. The wagering requirements are significant, a drawback for players who want bonuses which are easier to claim. Set at 50x and with a seven-day time limit, it's pretty prohibitive for players who like to think through their bets. However, the top-tier football selection and the market options are incredible. It makes it simple to find good value bets when combined with high-quality research.
Bitdreams expects players to complete KYC. So, there is a need for a driving license or other government documents to verify the player's identity. It's disappointing, especially for a crypto sportsbook, as players enjoy the ability to retain their privacy.
| Crypto Bonus | Wagering Requirement | Minimum Deposit | Available Currencies |
| --- | --- | --- | --- |
| Up to 37.8 mBTC | 50x | $20 min deposit | 5 cryptos |
Pros
Top-class choice of games
Players can claim a crypto welcome bonus
No fees on deposits or withdrawals
Cons
The wagering requirements are set relatively high
There are KYC requirements in place
7. Cloudbet - Best for Unique Bonus Wagering
Cloudbet has a solid reputation in the crypto market. Part of this is due to its welcome bonus. As well as offering a significant amount to players, innovative wagering requirements provide players with an interesting claiming method.
The welcome bonus itself is enormous. A 100% matched bonus of up to 5 BTC is above most other crypto sportsbooks. It's not the size of the bonus which genuinely catches the eye, though. The wagering requirements have high levels of innovation, making it an even more interesting bonus. Instead of awarding the bonus and letting players complete wagering before a withdrawal is possible, it initially locks away the bonus. Players then earn the funds by playing games and betting, which releases it as real cash. Add an incredible choice of sports betting options, and Cloudbet is highly appealing to players.
KYC is a requirement at Cloudbet, which may put some players off. To create an account, players must provide some ID to verify their identity. However, the customer support is superb, which does add some respite to the KYC issues.
| Crypto Bonus | Wagering Requirement | Minimum Deposit | Available Currencies |
| --- | --- | --- | --- |
| 100% up to 5 BTC | Bonus released as players play | 0.001 BTC min deposit | 18 cryptos |
Pros
Players can bet on traditional and eSports
The welcome bonus is enormous
Cloudbet implements wagering requirements in an innovative way
Cons
There is the requirement to complete KYC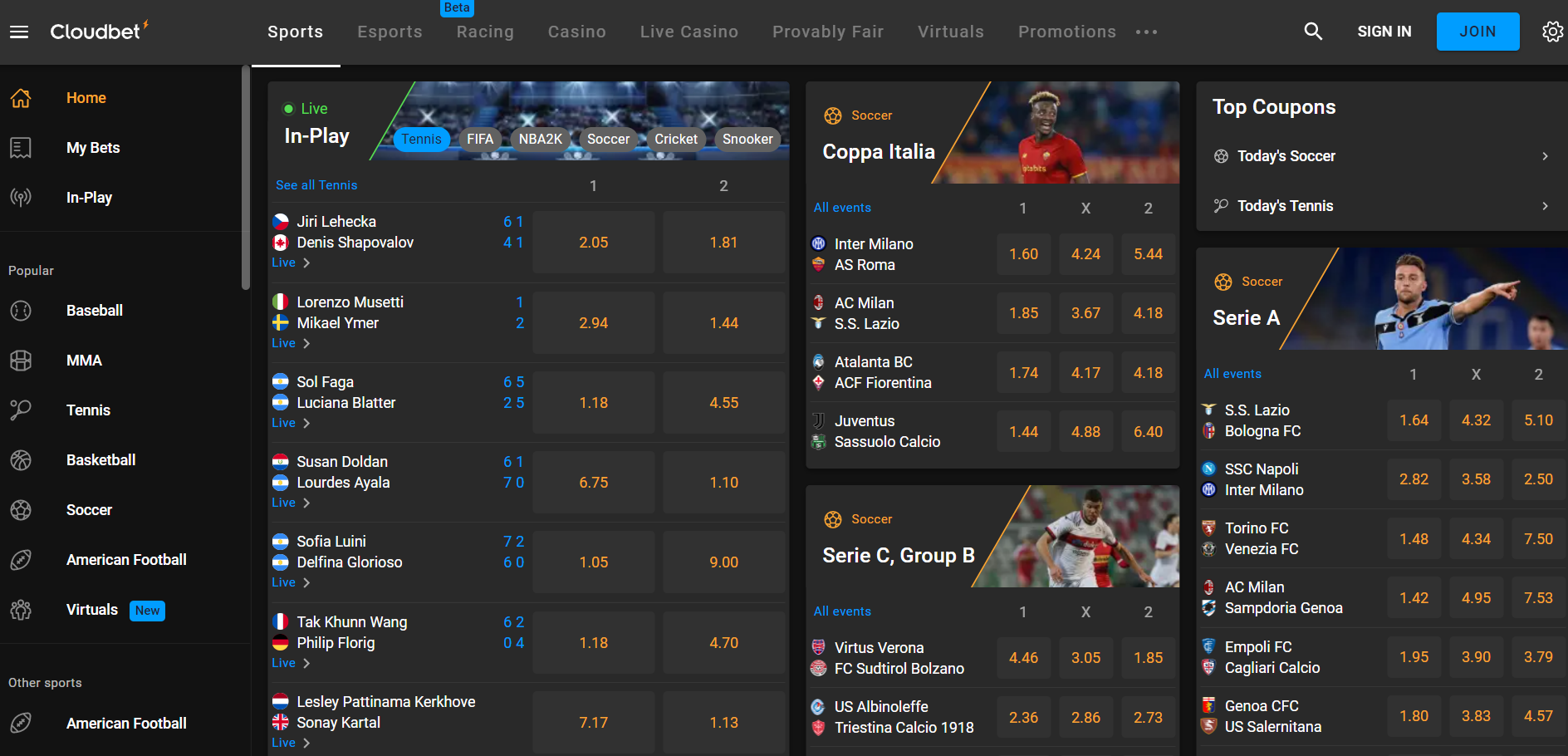 8. FortuneJack - Best for eSports
Football betting is the obvious draw for FortuneJack. However, even with the excellent football options, it's got more than just the Premier League to entice players. The eSports choice is also impressive, with eFootball available for betting. It means crypto players with multiple passions may prefer FortuneJack to other choices.
There's a 100% matched bet up to 6 BTC as the welcome bonus at FortuneJack. It's a special promotion with low wagering of 30x, making it even more appealing. With fantastic event choices and top-class markets, FortuneJack is a site which will impress almost any crypto bettor.
Players can get in touch with live chat at FortuneJack, making resolving any issues easy. There's also a comprehensive FAQ, ensuring minor problems are simple to fix. The KYC requirements are a downside as it removes the ability for players to play anonymously. For crypto players, this is incredibly disheartening.
| Crypto Bonus | Wagering Requirement | Minimum Deposit | Available Currencies |
| --- | --- | --- | --- |
| 100% up to 6 BTC | 30x | $20 min deposit | 9 cryptos |
Pros
Top choice of eSports available
Superb welcome bonus is in place
The loyalty scheme is an excellent addition
Cons
Players must complete KYC

9. MyStake - Best for Bonus Choice
MyStake gives crypto bettors one of the most significant promotion selections in the industry. A welcome bonus, reload bonuses, and tournaments are just the tip of the iceberg regarding promotions at MyStake. Other crypto football betting sites pale in comparison to what's on offer at MyStake.
MyStake has a welcome bonus of up to $1,500 as a 250% matched bonus. It's undoubtedly one of the most generous welcome bonuses we've seen. It also has a massive choice of football betting markets. Players can choose the standard moneyline bets but have significant prop bet options. Everything from over/under markets to Asian handicaps is available with MyStake. Football bettors can find everything they need here.
KYC is a requirement at MyStake, which is a definite downside. Players must show their identification, which must be an official document, before they can begin playing. The customer support is excellent. Players can get in touch via live chat and email. The FAQ also makes it easy to answer simple questions, as it's incredibly user-friendly.
| Crypto Bonus | Wagering Requirement | Minimum Deposit | Available Currencies |
| --- | --- | --- | --- |
| 250% up to $1,500 | 30x | $20 min deposit | 7 cryptos |
Pros
An impressive welcome bonus is available
Excellent sportsbook betting options
A comprehensive selection of additional promo choices
Cons
Players have to go through KYC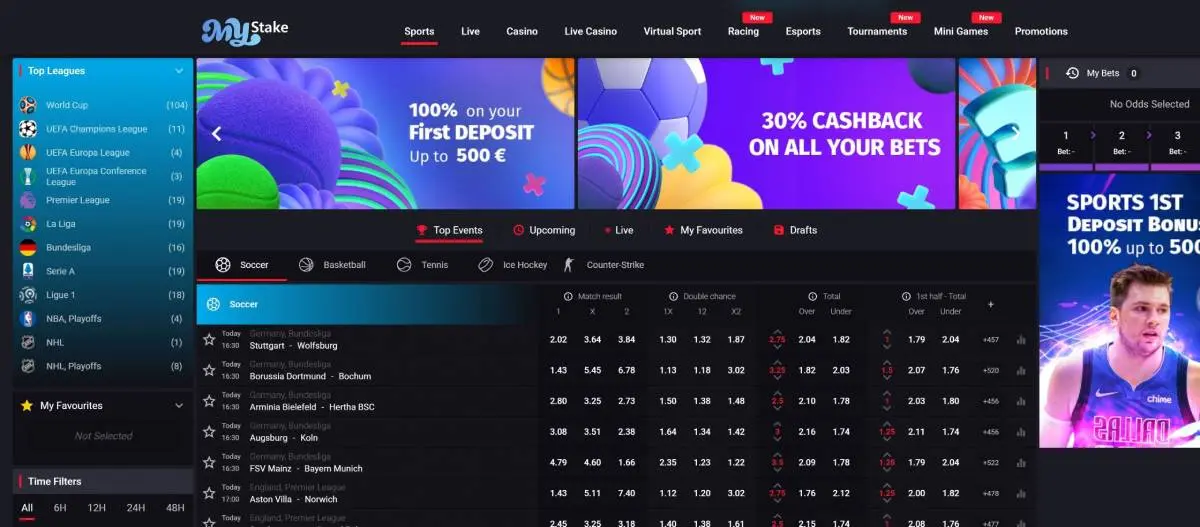 10. Fairspin - Best for Low Wagering Requirements
Fairspin rounds out our top 10 crypto football betting sites. While it might not be as well-known as other sites on this list, it's one of the best crypto sportsbooks. What sets Fairspin apart from other sites is its low wagering requirements. It makes it a much more achievable task to complete wagering when claiming the welcome bonus at Fairspin.
The bonus itself is up to 5 BTC at Fairspin. There are also free spins included with the bonus. It's undoubtedly one of the most generous welcome bonuses, with the low wagering making it highly appealing to players. To claim the bonus, players must deposit at least $20, but players who don't want the bonus only have to deposit $1 to get up and running. It's not just about the bonuses, either. Fairspin has a great selection of sports with some excellent markets also available.
The customer service at Fairspin is of a high standard. Players can contact the live chat, which responds rapidly to any issues. The KYC requirements are disappointing, as privacy is a big issue for crypto players. Government documents are a requirement to verify player identity at Fairspin.
| Crypto Bonus | Wagering Requirement | Minimum Deposit | Available Currencies |
| --- | --- | --- | --- |
| Up to 5 BTC and free spins | 25x | $1 min deposit | 16 cryptos |
Pros
The wagering requirements are very low
An excellent welcome bonus is available
A good choice of betting markets and sporting events
Cons
Players have to complete KYC verification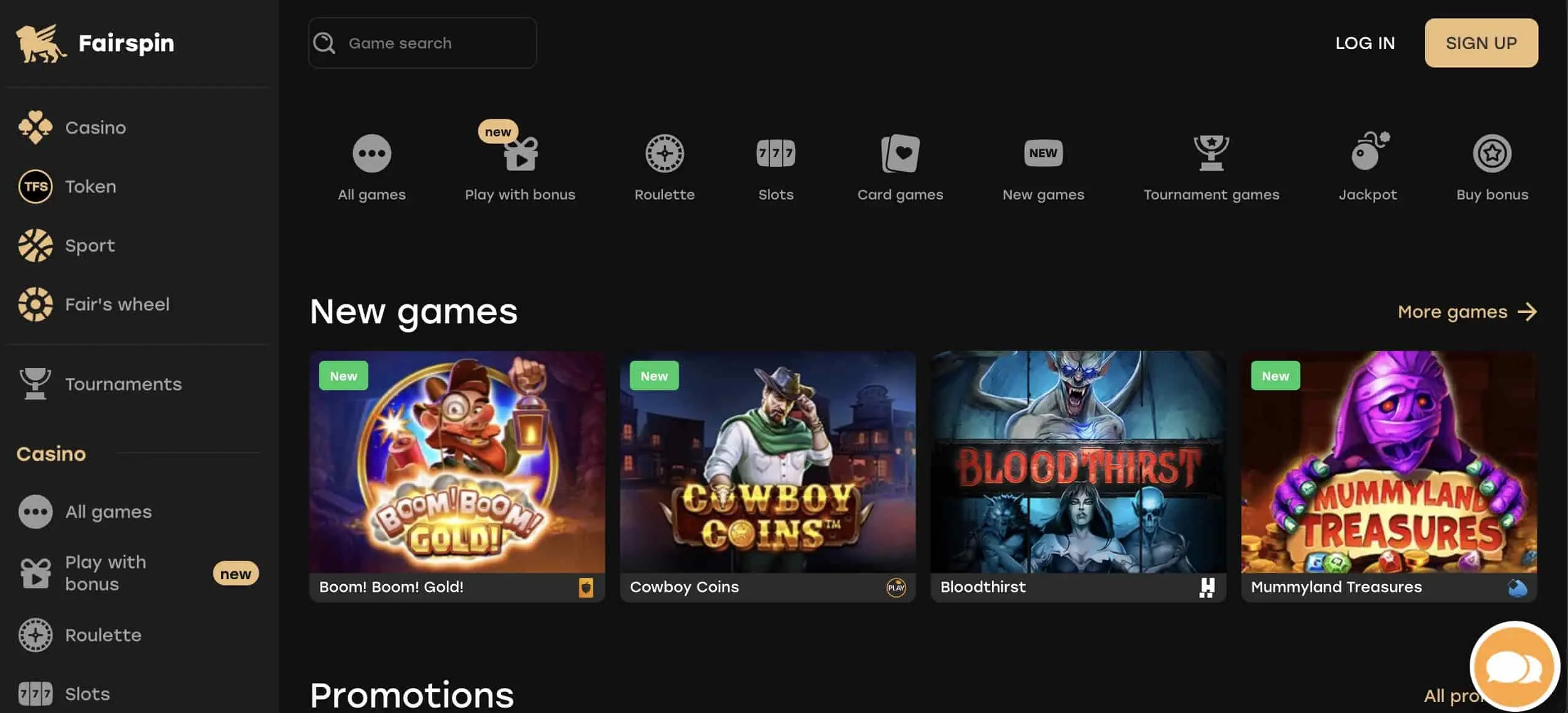 What Is Crypto Football Betting?
Crypto football betting is placing a wager on the outcome of a football match using crypto for the stake. It's almost solely an online activity, with very few brick-and-mortar outlets allowing players to use crypto to place wagers. Football betting is the most popular form of sports betting in the world. Although the US sees it as a secondary sport, it's a powerhouse in a global context. As such, it has a tremendous amount of interest both in terms of people watching the matches and placing bets.
Part of what makes football crypto betting so interesting is the sheer volume of ways to bet. Bettors don't have to just bet on the outcome of a game. They can bet on the score, the players who score, how many red and yellow cards there will be, who will get cards, how many throw-ins, how many corners, and pretty much anything anyone could imagine. As a result, there are lots of opportunities to find good value in football betting. We will help our bettors discover exactly what football betting has to offer.
What Cryptocurrency can I Use to Bet on Football Online?
There is an excellent selection of different cryptocurrencies players can use to bet on football. The most common choices are as follows:
Bitcoin. Of course, Bitcoin is the most popular and well-known choice for crypto bettors. It's the easiest to get hold of and is available as a payment method at the largest selection of crypto football betting sites. However, the significant price may be a barrier to some players, so it's essential to be aware of this when choosing crypto.
Ethereum is the second most popular cryptocurrency, with a few advantages over Bitcoin. Firstly, it's cheaper, so players can purchase more for betting. Secondly, it is proof of stake rather than proof of work, so there's the potential to earn a passive income through Ethereum.
Litecoin is exceptionally similar to Bitcoin. However, it differs in one primary way. Transaction speed. Players can make deposits and withdrawals faster when using Litecoin. For anyone who wants access to their funds as soon as possible, Litecoin is an excellent crypto choice.
Cardano. It might be lesser known than the other cryptos on this list, but Cardano has vast potential. Many dapps are in development using the Cardano framework, which means the future is bright for players who jump aboard the ADA train today.
Guide on How to Bet on Football Online with Crypto
Getting started with crypto football betting is a relatively simple task. Players just have to go through a few easy steps, and they can place bets in no time at all.
Research the best crypto football betting sites. Our toplist makes finding the best site for all occasions simple
Create an account at the best site
Research the football bets which provide the best value
Choose the best bet and select the appropriate stake
Place the bet and wait for the final result
As an additional point, players should also watch the games they are betting on. For example, some crypto sportsbooks offer a cashout feature. If a bet offers a fair cashout amount, it might be worthwhile cashing out early, especially if it looks like the bet will lose by the end of the game.
Key Features of Football Betting Sportsbooks
Betting on football using crypto provides some key features which stand out from traditional sportsbooks. Players can enjoy a superior experience in several different ways.
Currency options. A crypto sportsbook offers players a much more significant selection of currency options. With a complete crypto choice, often including a fiat offering, players can select the currency which relates to themselves the best
Speed and cost of transactions. Crypto transactions complete significantly faster than fiat transactions. As a result, receiving funds when carrying out a withdrawal is much faster. In addition, players can also reduce costs as gas fees are much lower than paying for an overseas transfer
Betting choices. Crypto betting provides a broader selection of betting options than a traditional sportsbook. It allows players to pick and choose the best bets for their needs and makes it easier to find added value. The ability to bet on eSports is also much more likely when betting with a crypto sportsbook
Crypto bonuses. The main benefit of crypto bonuses is the higher value they offer. Players can claim up to 6 BTC at some of the best crypto sportsbooks. There's no fiat sportsbook offering a bonus of this level. Many sportsbooks also provide innovative wagering methods, which makes it easier for players to claim their full bonus
Top 5 Most Popular Football Events & Tournaments to Bet On
For any bettor looking to start betting on football, knowing the biggest tournaments and what they offer is essential. We've closely examined the most significant football events and what bettors can expect. This is a must-read for anyone who's a newcomer to the world of football betting!
Types of Crypto Football Bets
There are plenty of ways to bet on football. We've put together a list of the most popular bets available.
3-Way Betting. The standard bet on a result of a game. It's so-called due to the three different bet options. Home, away, or draw.
Double Chance. A double chance bet is when players bet on two of the three betting options in a game. It will offer lower odds than just selecting the outright result but has a higher chance of winning.
Accumulators (accas/parlays). An accumulator is when players combine multiple games into a single bet. The odds will increase for this, but every game has to be correct, or the bet will lose.
Anytime Goal scorer. It's precisely what the name suggests. It's a bet on a player to score a goal at any time in the game.
Both Teams to Score. Another easy-to-understand bet. It's a bet on both teams to score a goal during the game.
Correct Score. Betting on the correct score of a game. The teams must be correct for each score, or the bet will lose
Draw No Bet. This bet removes draw as an option. So, bettors place a bet on which team they think will win. If the game ends as a draw, they get their stake back.
First Goal scorer. Simple, a bet on the first player to score in a game.
Over/under bets. These are bets which can relate to different aspects of the game. It's a bet on being either over or under a specific value. Players can bet on goals, corners, throw-ins, red and yellow cards, and goal kicks.
Score/miss Penalty. This bet typically comes into effect for penalty shootouts. Bettors can place a bet on which team will score or miss their first or last penalty.
Combo Bets
Winner & Number of Goals. A bet on the winner of the game and the number of goals scored.
Winner & Both Teams to Score. This is a self-explanatory bet. A bet on who will win and both teams scoring.
Total Goals & Both Teams to Score. Typically an over/under bet and a bet on both teams to score. At least it has to be over 1.5 if the bet is on both teams to score.
Half-Time / Full-Time. A bet on which team will be winning at half-time and which will win the game at the end.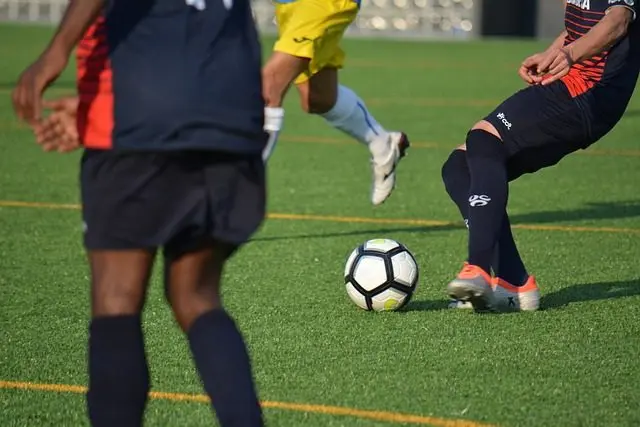 Tips & Strategies for Betting on Football
Betting on football with crypto has an inherent risk. Because there are no guarantees with football, it makes it hard to predict who is likely to win. As a result, bettors have to look into different strategies to try and increase their chances of winning.
Set a budget and stick to it. One of the worst mistakes players can make is ignoring their budget. Sticking to a budget will ensure players can control their betting
Research where the best value is hiding. With football betting on individual results is difficult. Bettors often find the best value in total goals, corners, or yellow cards. Researching these areas will increase the chances of making a profit
Understand the game. If you're not a football fan, getting to grips with the game before betting on it is crucial. Watch some games, read articles on football, and talk to other fans. It will make it much easier to be successful with bets
Search for the best odds. It may sound simple, but better odds mean better payouts. Bettors who place bets with the best odds will profit more than those with lower odds.
Football is the most popular sport to bet on in the world. So, it makes sense to understand how it works thoroughly. As it's more popular, more betting choices are available to players. Betting with crypto provides players with two distinct advantages to traditional betting. Firstly, crypto withdrawals are much faster. Players can get access to funds before they would when playing with fiat. Secondly, crypto bonuses are much higher than fiat bonuses. So, players can boost their bankroll to a much more significant level.
Players should set a sensible betting strategy to make the most of this. We prefer to bet on the over/under market for first-half goals. Combining research with betting on in-play markets means this is an area where solid value is possible. Anyone who wants to fully understand the world of crypto football betting should stick with us to supplement their knowledge fully.
Which betting site accepts crypto?
All betting sites on our toplist accept crypto as a payment method. It makes it simple for crypto bettors to find the right site to start playing.
What is the best gambling site for football?
In our opinion, Sportsbet.io is currently the best crypto-gambling site for football. It has a massive selection of events and complements this with superb market choices.
Do sports betting sites accept Bitcoin for football?
Traditional sports betting sites won't accept Bitcoin for football betting. However, the crypto betting sites we cover allow players to place wagers using Bitcoin as a stake.
What are the most popular football events one can bet on?
The World Cup is the most popular event globally but only occurs every four years. Regularly the English Premier League is the most popular football event for betting.