stake
Minimum Stake: 0.20
Maximum Stake: 40
supplier
Where to Play Cleopatra Slot?
Casino
Bonus
Features
Payments
Banking
Licenses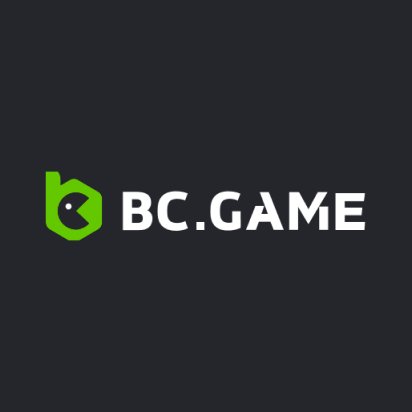 Up to 270% and 1 BTC
Personalised bonus offer
Provably Fair Games
Low House Edge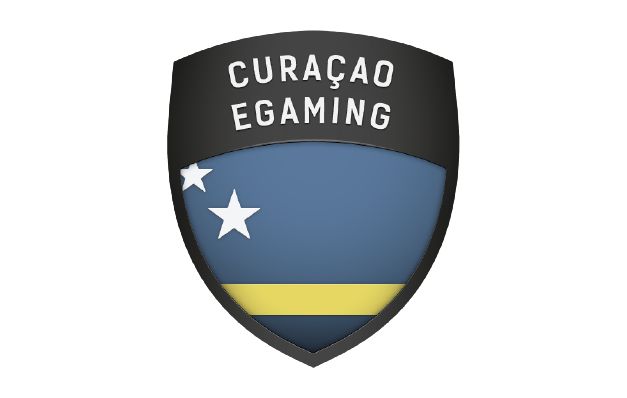 Thunderpick Casino Review
100% up to $500
Esports
Sportsbook
Frequent Rewards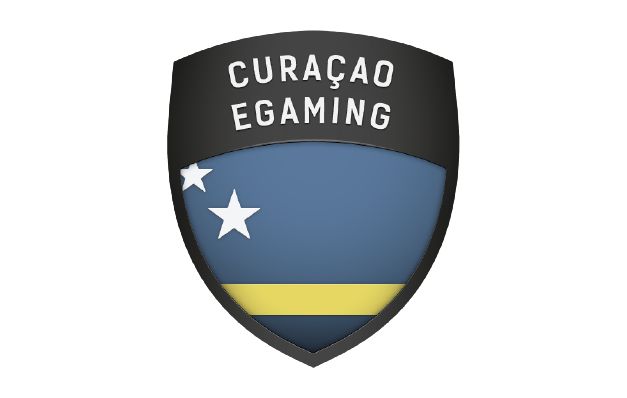 75 Free Spins No Debosit Bonus
Wager Free Bonus
Shared House Profits
Free Faucets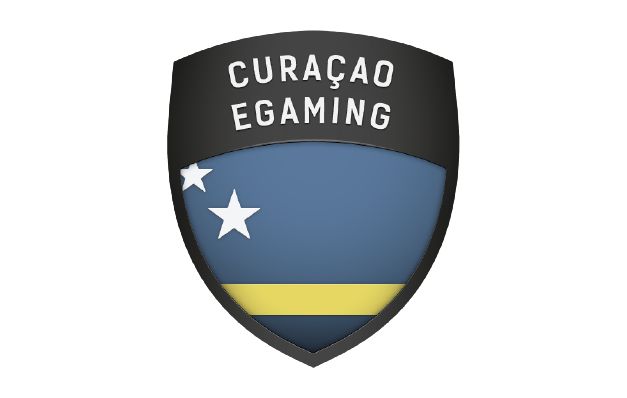 Cleopatra Slot is the crowning game developed by International Game Technology or IGT, that's been developing iGaming titles since 1981 and has helped revolutionize online slots. The Cleopatra slot has created an entire slot franchise for IGT, who initially launched the game in 2002 and featured an Egyptian-themed slot with a setup of 5×3 with up to 20 different pay lines. With a distinct early 2000 look and feel, Cleopatra is an early-days game with bonus games and wild symbols for extra excitement. The slot has become a classic, still played on physical and online crypto casinos.
How to Play Cleopatra with Crypto?
To get started with Cleopatra, you'll need to go through the same process as with every slot. You first need to find a casino that has Cleopatra Slot. For that, you can check our top list, as we recommend the best casinos that offer you the highest amount of value in terms of bonuses and other platform perks. Once you've decided, check what cryptocurrencies are available to deposit and play with.
Next, navigate to the Cleopatra Slot game on the casino platform. Before spinning the reels, determine the number of pay lines you want to bet on. That option can be found on the lower side of the screen. You can choose between 1, 5, 9, 15, or all 20 pay lines by pressing the plus and minus signs. On the same left side of the screen, players can choose the bet amount per line and then see the total amount they can bet, which multiplies by the number of lines. Once you've set your bet, you're ready to spin the reels and embark on your Egyptian adventure by pressing the Spin button in the middle of the lower console. On the same console, on the right side, players can see the win amount and their current balance.
The Autospin feature is represented by a + with circular arrows, allowing players to choose up to 50 auto spins.
Finally, the settings section is located in the top right corner. The Paytable tells players everything about the win potential; Game Rules explains all symbols and additional information, while Audio On allows users to toggle the sound on or off.
What Cryptocurrencies Are Available?
Cleopatra Slot RTP, Details & Wager Limits
IGT developers and game producers have set the RTP of the game at 95.02%, and compared to other, newer games, it's less rewarding and doesn't give back as much. To shed some light, RTP or Return-To-Players represents the percentage amount the slot is expected to payout.
As mentioned at the start of the article, Cleopatra Slot has an old-school layout of 5 reels with three rows and includes 20 different pay lines. It also allows users to choose the number of pay ways they want to wager on, and users can earn a maximum of 10,000 credits. There's a single bonus round on the game with 15 free spins awarded when players land three or more scatter symbols. The minimum bet amount is $0.01 per line or $10 per paid line, which can lead to spins for 20 lines of $100.
A few components make up the entire Cleopatra slot, and here's a detailed overview of each one:
The Wild Symbol is the first one that comes into a discussion and is represented by Cleopatra, who can substitute any other symbol on the screen to create a winning line except for the scatter symbols. During regular spins, a win with a Wild symbol will pay two times the win, while during Free Spins, the win amount will be 3x.
Another feature on Cleopatra Slot is the Free Spins bonus triggered by the Scatter Symbol. The bonus lands when three or more Scatters – represented by the Sphinx land on the screen. In this feature, players can earn up to 15 free spins. All wins obtained during this mode are tripled, except for landing five Cleopatra symbols on an active pay line, which earns the standard jackpot amount.
Other game features include payouts for landing scatters – either two or more. Players can also choose to spin the reel in auto mode and select to spin up to 50 spins. Aside from that, the slot is fairly simple in its gameplay with no extra feature, which makes it easy yet essential compared to newer slots.
The Cleopatra Slot game is a vibrant and captivating representation of the ancient Egyptian theme. The game's theme centers around the legendary queen Cleopatra, one of the most influential figures in Egypt's history. The game is set against a purple backdrop, with the reels placed as part of a tomb/pyramid, as it includes hieroglyphs and themed colors to mimic the ancient authenticity. The theme extends to the game symbols, even the regular ones, which are all Egypt-related. This helps add an additional layer of intrigue and familiarity as players venture into the storyline.
The graphics, however, are basic but still contribute to providing the game with its allure. There's a striking color difference between the backdrop and the game screen, while symbols are laid on a papyrus white filled with tiles adorned with hieroglyphics and symbols. In addition, there's a mixture of new and old-school types of graphics, especially on some premium symbols, while the regular symbols and Wilds have a newer outlook. The general graphics template follows the IGT games, and you can tell the game was developed in early 2000. Yet, it still makes the game engaging and enjoyable.
The game interface is framed within a temple-style graphic, heavily influenced by gold, which adds to its opulence. The reels are populated with symbols reminiscent of hieroglyphics, further immersing players into the world of Cleopatra. The overall visual design, featuring scarabs, sphinxes, and scepters, is thoughtfully designed to stimulate the Egyptian cultural heritage.
As for the audio scapes, Cleopatra Slot stands out for its immersive sound effects that enhance the gameplay. With each reel spin, players can hear a subtle rhythmic sound, and each time a bonus or Wild hits, a harsh yet typical sound is played. When a win occurs, win a Wild, Cleopatra's voice appears, announcing the multiplier with a queen-like voice. Landing on winning combinations triggers triumphant music, like the free spins mode. The sound combinations help add a rich and dynamic element to the gameplay.
The symbols on the Cleopatra slot have taken on the characteristics and visual cues of the entire game – following the Egyptian theme. The symbols are divided into three types: regular, premium, and unique symbols, each with their corresponding values.
Regular symbols are symbols that represent face-value cards. On the Cleopatra Slot, these symbols are 9, 10, J, Q, K, and A. The 9 symbol pays when two or more land on the screen, while the others only pay at least three.
Nine (9) has a 2-symbol payout of 2 credits, while a full line will pay 100 credits. Ten (10), Jack (J), Queen (Q), and King (K) all have the same payout but start at 3 symbols for a payout. This means 3 characters pay 5 credits while 5 symbols pay 100 credits.
Ace (A) has a 3-symbol payout of 10 credits, while a full line will pay 125 credits.
Premium symbols are represented by Egyptian elements such as the Eye of Horus, Gold Link, Hieroglyphics, an Egyptian Fan, and The Cleopatra Symbol itself.
Eye of Horus has a 3-symbol payout of 10 credits and 5 symbol payout of 250 credits.
Hieroglyphics have a 3-symbol payout of 10 credits and 5 symbol payout of 250 credits.
Gold Link has a 3-symbol payout of 15 credits and 5 symbol payout of 450 credits.
Egyptian Fan has a 2-symbol payout of 2 credits and 5 symbol payout of 750 credits.
Scarab has a 2-symbol payout of 2 credits and 5 symbol payout of 750 credits.
Cleopatra Symbol has a 2-symbol payout of 10 credits and 5 symbol payout of 10,000 credits.
The last remaining symbol is the Sphinx symbol which acts as a scatter and can trigger a bonus round. Landing 2-symbols pay 2x the bet, 3-symbols pay 5x the bet, 4-symbols pay 20x the bet, and 5-symbols pay 100x the bet.
The slot is a medium volatility game, meaning there's a balance between the frequency of payouts and the payout size. A slot's volatility indicates the number of times players could play a game and get hits multiple times which are lower in value or get rarer hits with a bigger payout. Our game is right in the sweet spot, and while there is the potential to get big wins, that's less likely to happen.
Even so, a slot like Cleopatra can still lead to several dead spins, significantly hindering your bankroll. It's also worth noting that when pay lines are switched, the volatility increases even more, but you're also betting with a lower wager.
Regardless of the number of pay lines and the bet amount, you should adapt your gameplay to the game's volatility. A medium volatility game with an RTP of 95.02% means that there will be periods of dry spells. Bankroll management here is key, and this can influence whether you are profitable in the game or not.
Cleopatra Mobile
We tested the Cleopatra game on a mobile device, and it's safe to say it works. The game is built using HTML5 technology so that it can be opened from any browser regardless of the operating device. You can start playing the game on any Android or iOS device and access it from browsers like Google Chrome, Safari, or Firefox – the most popular ones.
Cleopatra includes a responsive design that makes the game easy to navigate on mobile and tablet and allows you to gamble from anywhere. Mobile gaming has increased a lot over the past couple of years, and Cleopatra lets players spin reels and expect big payouts even if they're not in from their PC or another computer.
Pros
High payout percentages
Wide Range of Bets
Wilds Multiply
Big Payout
Cons
Hard to Trigger Bonus Feature
High Variance
Repetitive Gameplay
Basic Graphics
The Cleopatra slot is a medium volatility slot that has the potential of providing big wins when landing more Cleopatra Wild symbols that pay 10,000 credits for a single line. The game follows the already-known Egyptian theme and can provide monstrous wins during the 15 Free Spins bonus, seeing users have their Wild symbol values multiplied by 3x. The game features basic graphics with strong audio that make users immediately engaged. With an RTP of 95.02%, a lot is going on in the game since payouts are rarer than normal, and the amount the IGT pays back is lower.
Are there free spins or bonus rounds in Cleopatra?
Yes, a free spins bonus round can be triggered by landing three or more scattered Sphinx symbols on the reels. This feature rewards players with 15 free spins, in which all wins (except the jackpot) are tripled.
What are the wagering limits in Cleopatra Slot?
The minimum bet you can place in Cleopatra is $0.10, while the maximum bet is $100 per spin. Regardless of your budget, Cleopatra is designed to accommodate players of all levels.
Can I play Cleopatra for free in demo mode?
Yes, you can play Cleopatra for free in demo mode, and it can be accessed at any casino with the Cleopatra Slot.
Is Cleopatra slot fair and random?
Yes, Cleopatra is a safe and fair game, as it has undergone rigorous testing by independent third-party auditors.