stake
Minimum Stake: 0,05
Maximum Stake: 25,0
supplier
Where to Play Joker's Jewels?
Casino
Bonus
Features
Payments
Banking
Licenses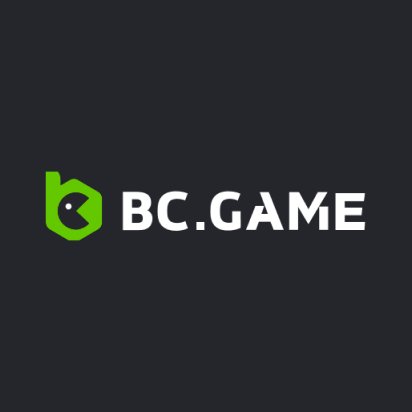 Up to 270% and 1 BTC
Personalised bonus offer
Provably Fair Games
Low House Edge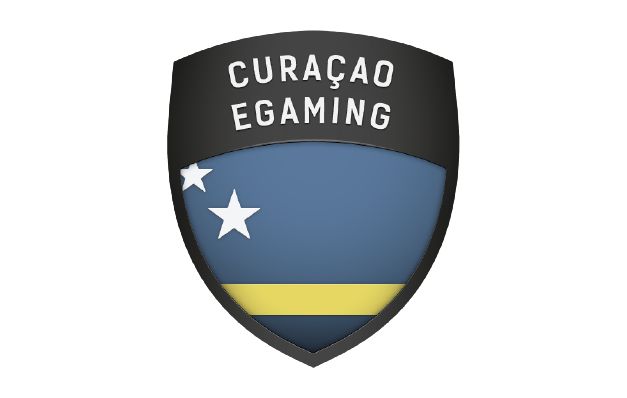 Bitcasino.io Casino Review
20% Cashback up to 10,000 USDT
Top Bonus
Large selection of games
Sportsbook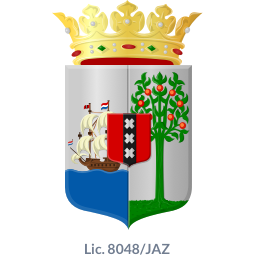 150% up to $1050
Many cryptos available
Quality Casino Games
Esports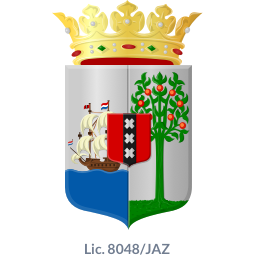 Joker's Jewels Slot: Overview
Joker's Jewels is a crypto slot embracing a retro feel. Its design keeps a classic fruit machine look, ensuring it grabs players' attention immediately. The reels are 5×3 with 5-paylines. More paylines would be a positive, but it still offers an exciting experience.
Unfortunately, there are no bonus rounds in Joker's Jewels. So, everything takes place during the base game. However, the scatter symbol does provide the opportunity for some additional wins to come along. Players can walk away with up to 1,000x their stake here which is about average for a medium volatility title.
The RTP stands at 96.5%, slightly above the market's average. It helps Joker's Jewels stand out from similar titles, particularly as it relies on its simplicity as a selling point.
How to Play Joker's Jewels with Crypto
A deposit is the first move bettors have to make to start playing Joker's Jewels with crypto. Although each site approaches it differently, the typical steps include finding the casino's crypto wallet address, sending funds via another wallet and waiting for confirmation. More details will be available in the deposit section of the crypto casino. Once the processing is finished, players can load up the game and get ready to play.
Some sites allow players to play using their crypto directly, whereas others may expect users to swap to fiat. It's important to find out how the casino operates first. The stake controls are at the bottom of the reels, making it easy to set the wager levels. The controls are always the same, regardless of the currency players use. Joker's Jewels make it simple for all players to begin playing, regardless of the crypto they choose to use.
Betting with crypto is significantly faster than using fiat. More rapid transactions ensure players don't have to wait long to access winnings. Crypto also provides superior levels of security, so bettors can ensure they're far safer when they play with crypto.
What Cryptocurrencies Are Accepted?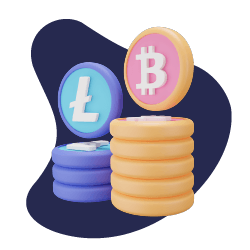 There's no way to know for definite the cryptocurrencies available on Joker's Jewels. Each site will have a different selection available. So, players need to research what's on offer before creating an account. However, there are some options which are commonly accepted at most casinos:
Bitcoin
Ethereum
Bitcoin Cash
Litecoin
Tether
Joker's Jewels Slot RTP, Details & Wager Limits
The RTP for Joker's Jewels is 96.5%. It's above the average for the market, which is always good to see. The RTP value means for every 100 BTC players wager, 96.5 BTC will return. Of course, it doesn't work like this in practice, as it's an average.
The game has 5-reels and 3 rows, which is relatively standard for video slots. There are 5-paylines, which is below the average for the market. It would be nice to see more paylines available. Joker's Jewels has seven standard symbols and a single scatter symbol. There are no bonus symbols because there aren't any bonus rounds in the title.
The wager limits will vary depending on the crypto players choose to stake. The stake has a wager range of between $0.05 and $25 but will then be converted into cryptocurrency.
Unfortunately, there are no bonus rounds in Joker's Jewels. However, it does feature scatter symbols. It will instantly create a win whenever 3 or more of them land anywhere on the reels.
Joker's Jewels has a classic fruit machine theme. Although the symbols look slightly different from a traditional fruit machine, they retain the same feel. As a result, it's perfect for bettors who enjoy retro games, mainly as it retains an authentic feel.
All of the symbols have been designed to an extremely high level. Everything has a visual style which looks as though it's come directly from a classic machine. The symbols look fantastic, as they're sharp and look almost cartoony. It ensures bettors feel like they're sitting in a pub playing a classic title. It's always good to see when developers take the time to recreate classic themes faithfully, which is precisely what Pragmatic Play has done here.
Joker's Jewels has a straightforward layout. The controls are all at the bottom of the screen, making it easy for players. The game's colors are incredibly bright, giving bettors an assault on the senses. The background looks just as though it's on an actual fruit machine, which is the look Pragmatic Play are looking for. The background even has a fruit machine in place surrounding the reels.
The game has a highly modern design, even though it has a classic theme. So, the bright colors make it stand out, especially with the white reels. The background remains static, so there's nothing to distract players from the main action.
The sounds in Joker's Jewels are exactly what anyone would expect them to be. The moment the game loads up the music begins to play and it's light-hearted and fun. With fruit machines also having a similar aesthetic, it's fantastic to hear how Pragmatic Play have honored this. The reels also have a fun sound effect whenever they spin, which matches up to the overall theme. It's a game full of perfect sound design decisions.
On the whole, Joker's Jewels gives players a fantastic design and sound experience. Pragmatic Play has worked hard to provide users with a retro slot which sticks to its theme all the way through.
Each symbol has a high level of detail in Joker's Jewels. It provides a superb overall experience for bettors. However, as there are just eight in total, it doesn't have as much going on as other slots. Bettors shouldn't take this as a negative though, fewer symbols means a better chance of creating a win! The symbols included in the game as follows, with all payouts multiplied by the total stake:
| Symbol Name | 2 on a Payline | 3 on a Payline | 4 on a Payline | 5 on a Payline |
| --- | --- | --- | --- | --- |
| Joker | - | 20x | 200x | 1,000x |
| Mandolin | - | 10x | 40x | 200x |
| Juggling Clubs | - | 10x | 40x | 200x |
| Shoes | - | 4x | 10x | 40x |
| Red Gem | - | 4x | 10x | 40x |
| Light Blue Gem | - | 4x | 8x | 40x |
| Dark Blue Gem | 1x | 4x | 8x | 40x |
| Bonus | - | 10x | 50x | 250x |

There's a medium to high volatility for Joker's Jewels. So, wins aren't fast-paced like with a low-variance game. However, it does mean payouts tend to have a higher value when they appear. A game with medium to high volatility requires bettors to use a tight budget, as regular wins aren't available to top up their bankroll.
The biggest takeaway from a game with higher volatility is how players approach the game. While the longer periods without a win may seem like a negative, the payoff is more substantial wins. So, users have to weigh this up when budgeting for the game. It may mean lowering the usual stake level in order to get the most out of the game, which many players try to avoid. However, with a high-variance title, it's often a necessity.
In the early days of slot development, Flash was the environment of choice. As browser technology improved, it moved to other methods to allow for greater cross-platform compatibility. Fortunately, Joker's Jewels uses HTML5 to ensure compatibility with most modern mobile browsers. The conversion from desktop to mobile devices replaces a mouse click with tappable buttons, making it simple to use.
As Joker's Jewels uses HTML5, it means both Android and iOS players can enjoy it. Across both platforms, they cover most of the mobile market, so there's a high level of accessibility.
What is positive is to see the controls remaining the same across desktop and mobile versions. Players don't have to worry about working out a new control scheme, they can just load up and start playing. It's essential developers understand this, as many bettors appreciate a level of familiarity.
Of course, Joker's Jewels isn't a perfect game. Even the best things in life have some drawbacks. So, we've provided a simple collection of the most prominent pros and cons relating to Joker's Jewels.
Pros
High payout levels, even for the lowest-value symbols
The 96.5% RTP is above the market average
The scatter symbol pays out on any position
A classic theme which is easy on the eyes
Cons
No bonus rounds are available
There's a low maximum stake in place
Joker's Jewels is a simple crypto slot with a classic theme. While players can play using fiat, crypto bettors can also access the game. The game is rapid, although the lack of bonus features may put some players off. However, bettors looking for a classic experience have much to like here.
The maximum payout of 1,000x the stake is typical for a medium to high volatility game. However, high-roller players may want to play for bigger wins, so it might not be the right title for them.
The visuals and design for Joker's Jewels are excellent. It nails the theme, so it will help to create an atmosphere of playing a fruit machine. The gameplay also matches the theme, so it's overall an excellent game for anyone who enjoys this style.
Are There Free Spins or Bonus Rounds in Joker's Jewels?
No, there aren't. Joker's Jewels doesn't feature a bonus round, it only has a scatter symbol as any kind of bonus feature.
What Are the Wagering Limits in Joker's Jewels Slot?
Bettors can wager the crypto alternative of between $0.05 and $25 in Joker's Jewels. It makes it a title which is perfect for low-budget players. However, high-roller players may want to look for a title with higher potential stakes.
Can I Play Joker's Jewels for Free in Demo Mode?
Yes, there is a demo version of Joker's Jewels available. However, players should check to ensure their chosen crypto casino provides a demo mode to users.
Is Joker's Jewels Slot Fair and Random?
Yes, it is. It uses a pseudo RNG. It's the only way to create a random experience with a computer and is what underpins all video slots. If players use a trustworthy crypto casino, they can rest assured the game is fair.