supplier
Where to Play Money Train 2?
Casino
Bonus
Features
Payments
Banking
Licenses
$500 or 5 BTC + 180 FS
Live Casino
Generous welcome bonus
Large selection of games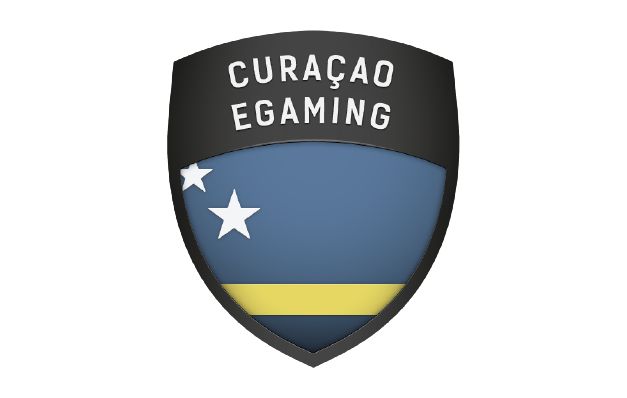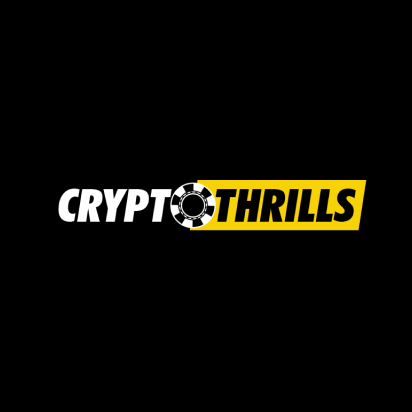 599% up to 1,000 mBTC & 59 Free Spins
Impressive range of bonuses
Crypto Casino
Strategy guides
Up to 200$ Deposit Match in the currency of your 1st deposit
Excellent on mobile
No KYC needed
Fast transactions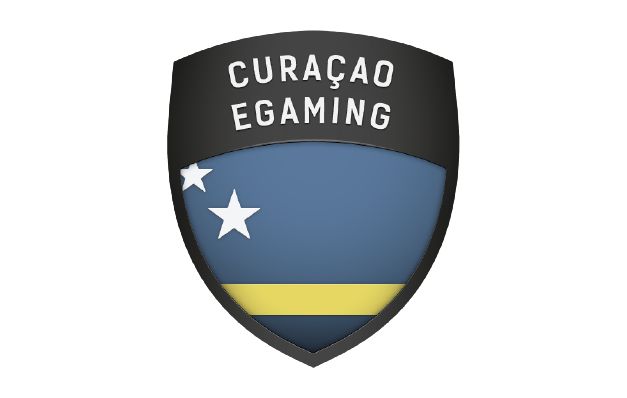 Money Train 2 Slot: Overview
Money Train 2 is a video slot with a steampunk feel. It makes it highly interesting, especially as the visuals are crisp and clean. The game itself has a 5×4 set of reels and 40-paylines. So, the reels are exciting and provide players with plenty of chances to create wins.
Where it really stands out is through its bonus rounds. There are two distinct bonuses, which move away from the typical free spins rounds. Bettors can claim wins of up to 50,000x their stake in the main bonus round.
An excellent addition is the ability to buy a bonus. For 100x the stake, players can instantly begin the bonus round. As this is where the most significant wins are available, it increases the RTP slightly. UK bettors should be aware they cannot use the buy bonus feature.
How to Play Book of Dead with Crypto?
The first step players have to take to play Money Train 2 using crypto is to make a deposit. While each site will have a different process, the underlying fundamentals remain the same. Bettors must go to the account page, select the deposit section, find the wallet address for the crypto casino, and then deposit their chosen amount to the wallet. Once the site processes the deposit, the funds will be available to use!
Depending on the site, the funds will either remain as crypto or will convert to fiat. Then, when the game loads up, players can choose their stake at the bottom middle of the reels. Full crypto casinos provide a stake selection for the player's chosen crypto, so this is a fully crypto-friendly title. The game controls don't change depending on the currency type, so it's easy for players to enjoy the slot no matter what they use for wagers.
Of course, playing with crypto offers many benefits over fiat play. For example, bettors can claim their funds significantly faster with crypto and have higher security levels.
What Cryptocurrencies are Acceptable?
Each crypto casino will have a different choice of cryptocurrencies for players to use. While it's impossible to cover the discrepancies between sites, there are some cryptos that will likely be available at the majority of operators:
Bitcoin
Ethereum
Litecoin
Tether
Bitcoin Cash
Money Train 2 Slot RTP, Details & Wager Limits
Money Train 2 has an RTP of 96.4%. It stands slightly higher than the average for the market, which is a positive sign. However, if players use the bonus buy feature, the RTP increases to 98%, which is one of the highest on the market.
As a 5-reel game, it's positive to see 40-paylines in place as many slots choose to offer 20 or 25 to players. The main game has eight standard symbols, a wild symbol and a bonus symbol. The high-value symbols can contribute to a respin feature, and the bonus symbols begin an extra round, potentially leading to substantial payouts.
The wager limits will vary depending on the crypto bettors choose to use. However, generally speaking, it has a minimum wager of the crypto equivalent of $0.20 and a maximum wager of $20 worth of crypto.
Money Train 2 is a standard video slot at first glance. However, there are two main features which make it innovative. The first is the respin feature, which appears whenever two high-value symbols land anywhere on the reels. Each symbol shows a multiplier which is then added together. The respins will begin and continue until a winning line lands. Then, every respin without a winning line will increase the value of the multiplier by one.
The second bonus feature is the Money Cart Bonus Round. It starts whenever three or more bonus symbols appear. Three spins are awarded initially, but the spins are reset every time more bonus symbols land. Whenever a bonus symbol appears, it will reveal a multiplier. All multipliers will add together at the end of the round to award a payout relating to the stake. The round ends when the reels are full, the value of multipliers equals 50,000, or the spins run out.
Money Train 2 takes the original Wild West theme from Money Train and ramps it up. The result is a Steampunk-inspired game that looks incredible. For anyone who enjoys high-concept games, Money Train 2 steps up to the plate. It looks fantastic, and part of the reason is the futuristic atmosphere the Steampunk theme evokes.
The symbols all have high standards of design. They sit in a middle ground between cartoony and realistic. As a result, it offers an engaging visual style. Moreover, it matches up to the overall theme, which ensures there's plenty of synergy in place for Money Train. Finally, the gritty style makes it a visually appealing title that will grab players' attention instantly.
The overall layout is easy on the eye. In addition, it provides a simple control scheme, which ensures navigation isn't challenging. Its color scheme matches the gritty theme of the game, so as Money Train 2 is a Steampunk-inspired title, it makes sense the visuals are less bright than other games. The background of the reels has a rusty look, which is perfect for how the game portrays itself.
It uses many modern design choices to draw the player's eyes to the reels. For example, using a darker background and lighter symbols ensures bettors can easily follow what's happening there. Also, with some games providing distractions outside the reels, it's good to see a title focusing on the actual gameplay.
The soundtrack is quite brooding, almost similar to a video game such as Borderlands, providing a modern Western feel. It fits the slot perfectly, with Steampunk generally accepted within this genre. Each spin of the reels plays a clanking sound, like cogs turning. Again, it fits the theme perfectly, so it shows Relax Gaming has spent a lot of time trying to ensure the aesthetics of the game are thematically matching.
The overall design is incredible, providing players with an excellent experience.
Money Train 2 symbols are fantastic. The design of each character matches the Steampunk theme, so it's excellent to see. Players can expect the following payouts for each symbol that lands. All payouts are multiplied by the total stake:
| | | | |
| --- | --- | --- | --- |
| Symbol Name | 3 on a Payline | 4 on a Payline | 5 on a Payline |
| Necromancer | 0.8x | 4x | 20x |
| Collector | 0.6x | 3x | 10x |
| Sniper | 0.5x | 2.5x | 9x |
| Payer | 0.5x | 2x | 8x |
| Spades | 0.2x | 1x | 5x |
| Hearts | 0.2x | 1x | 4x |
| Clubs | 0.2x | 0.7x | 3.5x |
| Diamonds | 0.2x | 0.7x | 3x |
| Wild | 0.8x | 4x | 20x |
| Bonus | – | – | – |
| Golden Bonus | – | – | – |
There are also bonus versions of the high-paying symbols which appear during the bonus round. Each character will interact with the symbols on the reels by increasing the multiplier values differently. There's also a reset symbol which will increase the multiplier value but also add one to the total number of potential spins.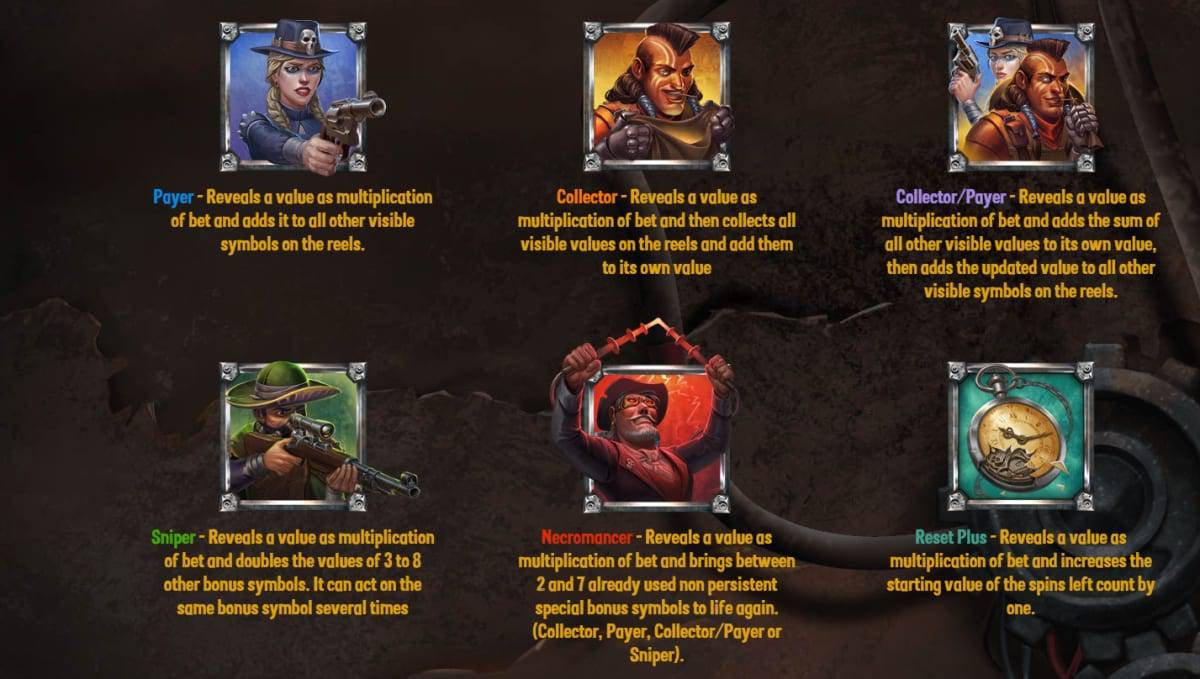 Money Train 2 has high volatility. It means wins don't come along as regularly as on lower variance games, but they're of a higher value when they do land. So, players have to budget more sensibly with a high-volatility title, but there's the potential for more substantial payouts.
Bettors will have to endure longer spells without wins with a high-variance game, which increases the excitement when a big win comes along. Of course, bettors who use the buy bonus feature can remove some volatility issues, but they must understand it doesn't guarantee wins.
With older games using Flash, not all titles have complete mobile compatibility. However, the game uses HTML5 and JS in its development. It means it's available across a variety of mobile platforms. Bettors can play the title through mobile browsers and apps, with the touch screen replacing button clicks.
Android and iOS players can enjoy the game, which gives it almost total mobile coverage. It's a huge plus point, as accessibility is essential for the success of a game.
It's also excellent to see the control scheme remaining almost the same as the desktop version. It provides familiarity to bettors who want to enjoy the game across multiple platforms. It's also straightforward to use, ensuring an enjoyable experience.
Pros
Huge maximum potential win
Bonus buy increases the RTP to 98%
Two excellent bonus features
High volatility makes for some big payouts
Cons
UK players cannot use the bonus buy
Low maximum stake
Money Train 2 is a fantastic crypto slot for bettors. Although it allows fiat play, it doesn't force players to exchange from cryptocurrency, which is an excellent starting point. Some superb features include respins and an innovative take on traditional free spins.
However, the most appealing aspect has to be the maximum payout. Up to 50,000x the player stake is available, which puts the slot game near the top of the pile.
While gameplay should always come first, it's also positive to see Money Train 2 providing fantastic aesthetics. As a result, players can enjoy the title's Steampunk feel, ensuring they can immerse themselves fully in the atmosphere. It makes the overall experience a highly impressive one. Bettors looking for a top-class crypto slot can look no further than this title.
Are there free spins or bonus rounds?
Yes, Money Train 2 has an impressive bonus round. It provides 3 free spins, with new symbols adding extra spins to the counter. There's also a respins feature which offers additional chances to create big wins.
What Are the wagering limits?
Bettors can stake between $0.20 and $20 of their chosen crypto on each spin.
Can I play for free in demo mode?
Most crypto casinos will provide players with a demo version. Although it's not guaranteed, as some sites may not offer demo accounts, the title has a demo version available.
Is Money Train 2 Slot fair and random?
It's completely random due to the RNG from Relax Gaming. While it's fair, it is essential to understand true randomness is impossible with computer systems. So, it simulates random behavior, which is the closest possible solution.