stake
Minimum Stake: 0.20
Maximum Stake: 100
supplier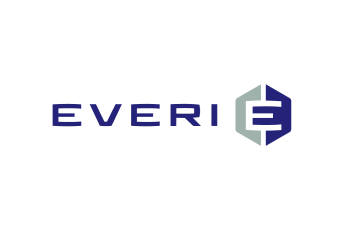 Where to Play Capital Gains?
Casino
Bonus
Features
Payments
Banking
Licenses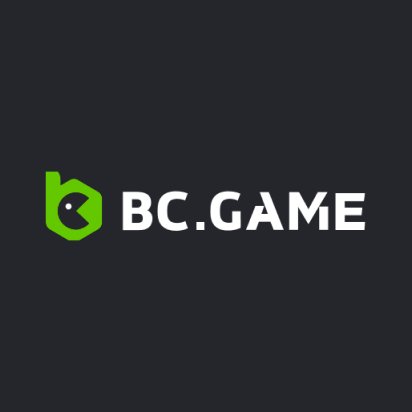 Up to 270% and 1 BTC
Personalised bonus offer
Provably Fair Games
Low House Edge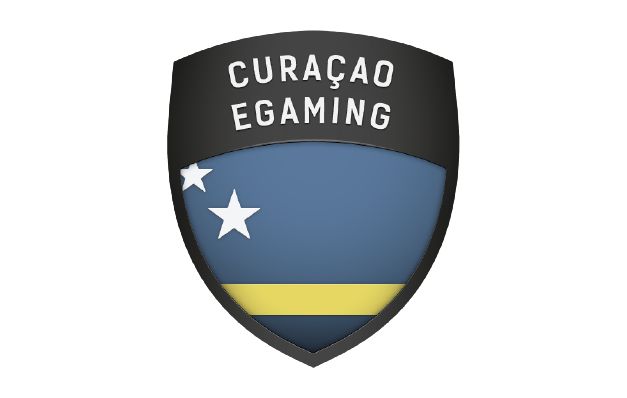 Thunderpick Casino Review
100% up to $500
Esports
Sportsbook
Frequent Rewards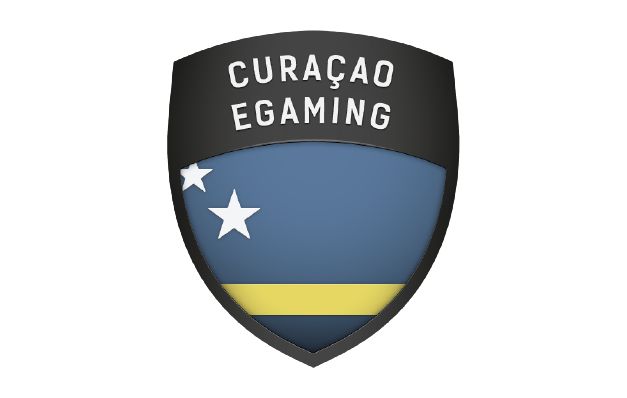 75 Free Spins No Debosit Bonus
Wager Free Bonus
Shared House Profits
Free Faucets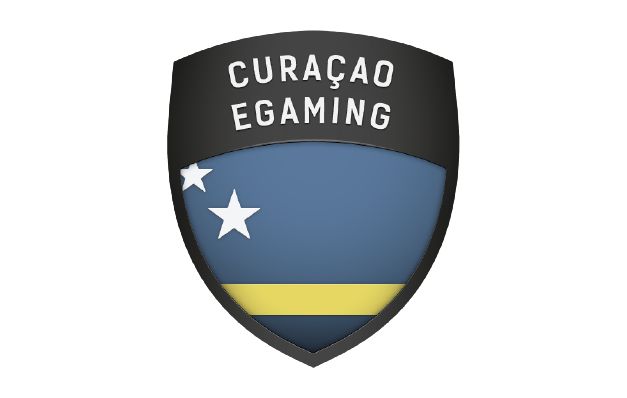 Capital Gains Slot: Overview
Capital Gains is a slot game developed by AGS that features innovative bonus components and an original cryptocurrency-based concept. With 243 possibilities to win, high volatility, and a maximum win of x2000 the initial stake, players are in for an exciting ride. The game offers two extra rounds, including the Money Charge extra, which can be triggered from the main game or the Cash Vault feature.
The game features an unbreakable Hold & Spin function, which contributes to the overall thrill of game play. Players have the chance to win one of four different Money Charge Jackpots, and the game also provides endless free spins. With crisp graphics and captivating sound effects, Capital Gains uses the PowerXStream evaluation system, which maximizes the number of ways to win by evaluating awards based on the number of symbols in any position. It has a Return to Player (RTP) percentage of 95.96&. Like any other game, it's important to approach this crypto slot game with caution and only bet what you can afford to lose, although winning is possible. Let's dive into further details.
How to Play Capital Gains with Crypto?
To play Capital Gains with crypto, you can follow these steps:
Find a trusted online casino or gambling site where you can play the Capital Gains slot game. Make sure that the site is safe and lets you pay with cryptocurrency.
Create an account on the platform and complete any necessary verification processes.
Deposit your desired amount of cryptocurrency into your casino account. The specific cryptocurrencies accepted may vary depending on the platform. Ensure you meet the minimum and maximum requirements too.
Navigate to the slot games section and search for Capital Gains. Click on the game to start playing.
Set your bet amount and adjust any other game settings according to your preferences. Your bet size should be between 0.1 and 100 credits. Feel free to use the plus and minus buttons on the game screen to adjust the value.
Spin the reels and try to land winning combinations. The goal of the game is to create winning combinations of symbols by spinning the reels. When three or more identical symbols occur on adjacent, left-to-right reels, a win is indicated. Capital Gains offers 243 ways to win, so keep an eye out for matching symbols.
Take advantage of the game's unique features, such as the Money Charge Bonus and the Cash Vault feature, which can potentially lead to big wins and additional free spins.
Remember to gamble responsibly and only play with what you can afford to lose. Crypto gambling may have tax implications, so it's important to be aware of the tax regulations in your jurisdiction
What Cryptocurrencies Are Available?
Capital Gains Slot RTP, Details & Wager Limits
Return to Player (RTP) Percentage
Players have a better than usual chance of winning when they spin the reels of Capital Gains Slot, which features a high Return to Player (RTP) rate. Long-term, players should expect to get a healthy return to wager (RTP) of at least 96.5 percent in this game. No wonder the game is a favorite among gamers who value generous financial rewards.
Game Details
Reels: 5
Paylines: 243
Theme: Cryptocurrency and Financial Metropolis
Symbols: Symbols for Bitcoin, Ethereum, and other well-known digital currencies appear throughout the game. Wild and Scatter symbols, along with other classic slot features, are available too.
Bonus Features
Capital Gains Slot comes packed with innovative bonus features that elevate the excitement and increase winning opportunities. Players can enjoy free spins rounds with generous multipliers, adding an extra layer of entertainment to the gameplay.
Wager Limits
A wide spectrum of players with different budgets can play the game. Depending on the online casino hosting the game, the wagering requirements for the Capital Gains slot machine can change. The minimum bet amount can generally start as low as $0.20 each spin, making it accessible to gamers who like lower bets. The maximum bet per spin, on the other hand, rises to $100 for players seeking higher stakes and larger potential winnings. Players are free to customize their bets to suit their preferences and level of risk tolerance.
Capital Gains is a slot game that offers innovative gameplay mechanics and exciting features. Here is a breakdown:
High Volatility: Capital Gains is a high-variance game, which means that players are likely to land wins less frequently, but the wins are usually big.
243 Ways to Win:There are 243 ways to win, which significantly ups the stakes and the potential payoff.
Money Charge Bonus: The game features the Money Charge Bonus, which can be triggered from the base game or the Cash Vault feature. This bonus round offers four possible Money Charge Jackpots to win.
Cash Vault Feature: The Cash Vault feature can potentially lead to big wins and additional free spins.
Diverse Cast of Characters: The game features a diverse cast of characters, each with their own special abilities that add depth and excitement to the gaming experience.
Sharp Graphics and Sound Effects: Capital Gains has sharp graphics and various sound effects that make the overall gameplay very engaging.
Potential for Big Wins: While the base game can be relatively low-paying, the real treasure trove is revealed in the two bonuses offered. Players can win a maximum of 2,000x their wager.
Wager Limits: The minimum bet for Capital Gains is 50 credits, or $0.50, while the maximum bet is 500 credits, or $50.
The theme of Capital Gains Slot revolves around finance and money, creating a dynamic and visually appealing concept. While the graphics may not be up to the latest standards, the game still offers high-quality visuals that immerse players in the gameplay experience. It features cartoonish icons in bright colors, creating a visually appealing and vibrant atmosphere. The b>symbols used include diamond, gold bars, money, gold coins, a money-bag, dollar sign, and the cent symbol, all of which neatly bring out the main finance and money theme.
The background graphics of the game consist of a simple yet elegant green wall, providing a clean and polished look. The reel section is covered by a solid black color, which enhances the visibility of the symbols and adds a sleek touch to the overall design. While the graphics may not be the most cutting-edge, the attention to detail in the symbols, animations, and overall design still creates an immersive visual experience. The game's abstract background image resembles a grid, adding a touch of modernity and sophistication to the visuals. Generally, players get a visually appealing slot experience.
The design of Capital Gains Slot is both captivating and efficient, providing an engrossing gaming experience for players. The layout is user-friendly, with the reels occupying the majority of the screen and the game controls conveniently located at the bottom. The color scheme predominantly consists of dark hues, while the vibrant and colorful symbols stand out against the background. The game's appearance is polished and sophisticated, fitting for its theme of business and finance. The graphics and animations add a touch of extravagance, contributing to the overall appeal of the game.
The abstract backdrop, resembling a grid, adds a touch of modernity and elegance to the visuals. Furthermore, Capital Gains boasts a captivating audio experience with immersive sound effects and background music that complement the gameplay. The sound effects are crisp and clear, heightening the excitement, while the upbeat background music enhances the overall gaming experience. These audio features are crucial in creating an immersive and engaging atmosphere, making Capital Gains even more enjoyable for players.
In Capital Gains Slot, the symbols are designed to align with the finance and money theme, adding relevance and visual appeal to the gameplay experience. Here is an overview:
High-Paying Symbols:
Diamond: The most valued symbol in the game.
Gold Bars: Represents wealth and prosperity.
Stack of Cash: Symbolizes money and riches.
Coins: Depicts currency and financial transactions.
Money Bags: Represents wealth and fortune.
Dollar Signs: Symbolizes money and financial success.
Low-Paying Symbols:
Letters (A, K, Q, J): These symbols have the lowest value.
Special Symbols:
Wild Symbol: "WILD" refers to the Wild symbol. This special symbol has the ability to replace other symbols on the reels, helping players form winning combinations and increase their chances of winning.
Scatter Symbol: A vault symbol acts as the Scatter symbol, which can trigger bonus features.
Bonus Features:
Money Charge Symbols: These symbols can unlock a bonus round with progressive jackpots, adding excitement and the potential for big wins.
Payout Structure:
Capital Gains contains 243 ways to win, and this involves players lining up at least three similar symbols on an active payline. Because the game has a high volatility, it routinely pays out significant sums to victors. A player can win up to 2,000 times their bet in Capital Gains. The genuine potential for massive gains is in the money charge bonus and free spins bonus, whereas the main game may be fairly low-paying.
Capital Gains Slot exhibits a medium to high volatility level. This means that players can expect a gaming experience that balances the frequency and size of wins, creating an engaging and thrilling gameplay dynamic.
Characteristics of Volatility:
Frequency of Wins: Due to its moderate to high volatility, players can anticipate a combination of consistent and random payouts when engaging in this game. The regular spins offer players a good chance of achieving winning combinations.
Size of Wins: The volatility level of Capital Gains Slot has a direct impact on the size of wins that players can expect. While some wins may be smaller in nature, it is also possible for players to achieve substantial payouts, especially when high-paying symbols align in winning combinations or during the game's bonus rounds, which are known for being highly rewarding.
Streaks and Dry Spells: As is typical of slot games with medium to high volatility, it is possible for players to encounter both periods of successful runs and less fortunate dry spells. It is not uncommon for the game to produce a series of profitable spins, only to be followed by a stretch of unfruitful ones. This variation in outcomes is to be expected and should not discourage players from continuing to engage with the game.
Capital Gains has gone above and beyond to ensure that you have instantaneous access to a thrilling slot gaming experience. This exciting slot game is playable on your iOS or Android mobile device. This state-of-the-art developer ensures a fluid experience on all mobile devices, whether you favor a smartphone or tablet. Mobile users will appreciate the smooth gameplay and responsive controls that have been optimized for their device. The user experience is as good as gaming on a PC, and you won't even feel disadvantaged for using a smaller screen. Spin the wheels of slot machines based on cryptocurrencies and enter the exciting world of a financial metropolis. Keep in mind that the quality of the casino platform you choose will also affect your overall mobile gaming experience.
Pros
Innovative gameplay mechanics with a diverse cast of characters
Cryptocurrency-themed bonus rounds for exciting rewards
Medium to high volatility offers the potential for substantial wins
High-quality graphics and immersive gaming experience
Mobile compatibility for gaming on the go
Cons
Volatility may result in occasional dry spells
Not suitable for players seeking low volatility gameplay
Limited availability of progressive jackpot options
Theme may not appeal to players outside of cryptocurrency enthusiasts
Bonus rounds may be infrequent for some players
Capital Gains is a visually stunning and engaging slot game with a fresh cryptocurrency theme, a large and interesting cast of characters, and some interesting new bonus options. AGS, a major American software developer, produced it, so you know you'll be getting a great game. Although there may be longer stretches without a win due to the game's extreme volatility, players are drawn to it for its excellent return to player percentage (RTP) and the possibility of large prizes. A larger bankroll, higher bets, and patient play can all improve a player's odds of winning. Players should never risk more money than they can afford to lose when playing slots because the game is always one of chance. While we recommend high volatility slots over low volatility slots for long-term winning chances, we are also big supporters of responsible gambling.
Are There Free Spins or Bonus Rounds in Capital Gains?
Capital Gains slot offers a variety of exciting features, including both free spins and bonus rounds. Among these features, players can enjoy the Money Charge Bonus and the Cash Vault feature, which have the potential to lead to significant wins and additional free spins. The Money Charge Bonus can be triggered from either the base game or the Cash Vault feature, offering players the opportunity to win one of four progressive jackpots. These enticing features add to the thrill of the game and enhance the chances of substantial rewards for lucky players.
What Are the Wagering Limits in Capital Gains Slot?
In Capital Gains slot, the wagering limits can vary depending on the specific casino hosting the game. As per the casinos we tested during this research and information on the developer's website, the minimum bet for this slot is set at $0.50, providing players with a lower-stakes option for their gameplay. On the other hand, the maximum bet allowed in Capital Gains is $50, catering to high rollers and those seeking a more thrilling and higher-stakes gaming experience.
Can I Play Capital Gains for Free in Demo Mode?
The availability of a free demo mode for Capital Gains can differ among online casinos. Some platforms provide players with the option to play Capital Gains in a demo mode, enabling them to experience the game without placing real-money bets. However, it is advisable to verify with the specific online casino to determine whether they offer this free demo feature for Capital Gains.
Is Capital Gains Slot Fair and Random?
AGS is an American developer that has been operating since 2005, and insists on providing fair game play. All its titles including Capital Gains Slot use third-party audited random number generators (RNGs) to guarantee fair and 100% random game outcomes.