OkPay is a trustworthy e-wallet solution that takes cryptocurrencies, making it a feasible option for anyone who wants to manage their Bitcoin and FIAT money. It provides prepaid cards and integrates with a wide range of services, including casinos. However, with so many options available, you may be unsure whether this solution is right for you. This okplay.com review delves deeply into the website's various features inspecting key features like security, reliability, and user-friendliness to help you determine whether it's a good fit.
OkPay Overview
Accessible in 200+ countries
OkPay Key Facts
Headquarters
British Virgin Islands
Licences
Financial Conduct Authority (FCA) of the United Kingdom
Type of exchange
Centralized
Best for
users looking for a crypto wallet that supports fiat and offers and prepaid card
Fiat Currencies Available
United Arab Emirates Dirham, Euro, United Kingdom Pound, Russia Ruble, United States Dollar
Cryptocurrencies Available
6
Products & Services
Currency exchange
Money transfer
Invoicing
Vouchers
Merchants
OkPay is a peer-to-peer (P2P) and business-to-consumer (B2C) web-based payment system. Users can easily load, send, receive, and withdraw money, as well as complete online payments. It's owned by the Yarus-com company according to the information provided on the website.The company has grown into one of the world's leading e-wallet providers. As of writing this, it's accessible globally in at least 200 countries. You can use it to transact at least 22 currencies, including fiat and cryptocurrencies. It offers a quick and easy-to-use interface, along with secure transactions and refunds for undelivered goods or services. Customers can have confidence in the safety of their digital money.
The platform provides a stable and secure transaction environment. OKPAY limits financial services and money transfers to unverified accounts to enhance security. Additionally, the website is SSL secured for client data encryption and enhanced privacy. The platform's privacy, security, and convenience make it an attractive payment method for casino players. Apart from supporting various payment options for funding, OkPay also offers its own branded MasterCard that can be used for online purchases, casino transactions, and ATM withdrawals in several countries, including the United States, where many online payment methods are restricted for gambling. One of the company's key goals is to make online transactions safe, fast, and easy for everyone. The user interface is highly intuitive, with clear menus and easy navigation procedures. Stick with us to learn more.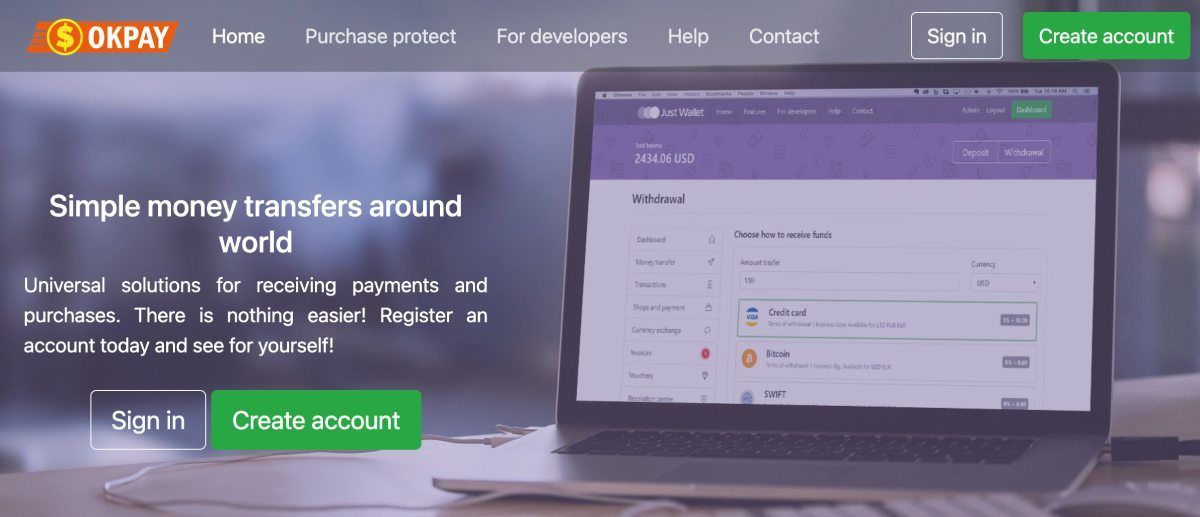 How to Proceed with a Deposit & Withdrawal Using OkPay
You will need to create an account with OkPay before making any transaction:
Step 1: Visit the OKPAY website and click the "Register" button.
Step 2: Select the appropriate account type and proceed to fill in your personal details as prompted.
Step 3: From the accounts settings, click on "Verification" to provide your details and upload supporting documents. Upload the necessary verification documents. This will include a scan of your national identification document and proof of residency document like a bank statement or utility bill containing the names and address you provided.
Step 4: If you plan to use a bank credit/debit card to fund your account, it's wise to verify it at this stage to avoid payment delays in the future. You will find these instructions in the settings area under "Verification of Credit Card."
Step 5: The next stage is to set up your billing settings. Go to "Billing Settings" in the settings menu and update your addressees for every payment method you intend to use.
Step 6: Secure your account by activating two-factor authentication (2FA) in the security menu. You may either do so by opting to forward your verification codes to your email or using an authenticator like Google Authenticator.
Step 7: Lastly, go ahead and fund your account. Simply hit the "Deposit" button in the header section, select your preferred method, and follow the on-screen instructions to complete your deposit.
Your account is now fully set and ready to transact. At this point, you may add money to your gambling account. Here is a step-by-step process:
Your account is now fully set and ready to transact. At this point, you may add money to your gambling account. Here is a step-by-step process:
Step 1: Log in to your online casino account.
Step 2: Navigate to the deposit section or cashier.
Step 3: Click on the "Upload Funds" option.
Step 4: Choose your preferred funding method, including credit cards, debit cards, or cryptocurrencies.
Step 5: Provide the required details for your chosen funding method.
Step 6: Confirm the transaction to complete the funding process.
Whenever you want to withdraw your winnings from the casino, you can do so comfortably using the OkPay wallet. Here is how:
Step 1: Go to the withdrawal section or cashier within your online casino account.
Step 2: Choose OKPAY as the withdrawal method.
Step 3: Enter the withdrawal amount and any other necessary details.
Step 4: Confirm the transaction to initiate the withdrawal process.
Note: Transactions will take varying times depending on the selected method. Also, remember that some casinos may have different payment policies like approval times and requirements like withdrawing funds using the same method used for a deposit.

Pros
Easy to use, even for beginners
Multiple integrations
Supports both fiat and crypto
Long-standing reputation
Cons
Limited ownership information
Slow customer care
Why Choose OkPay as a Payment Method?
Widespread acceptance:
Having been around for over a decade OkPay has gained broad usability across different industries. You can use it for gambling at many casinos and transact on multiple e-commerce websites and other businesses. This makes it a convenient one-stop payment service provider for everyday use.
Simplicity:
The platform has one of the most straightforward transaction processes you will ever come across. It allows users to make payments by simply entering a username and password.
Inbuilt Exchange:
OkPay users can take advantage of the inbuilt exchange swap and store multiple currencies in different currencies from one payment account.
Security:
One of the features we highly appreciated during this review was the hight security level of OkPay. Apart from being SSL-encrypted, you can activate 2FA for extra account protection. In addition, the company has never been hacked ever since it was launched.
Mastercard:
OKPAY offers its customers an OKPAY-branded Visa and MasterCard that may be used for online and offline payment of any kind. You can use these plastic cards for shopping, casino transactions, and ATM withdrawals in a variety of countries. This gives you greater convenience and flexibility in accessing your funds.
Customer Support:
The company has a customer-centered approach and provides multiple ways to them if you have a problem. You can find help via the live chat feature, email, or company phone number. The customer care team is highly responsive and helpful.
Legitimate company:
OKPAY operates under the supervision of regulatory authorities, such as the Financial Conduct Authority (FCA) in the United Kingdom. This means it complies with strict industry standards and regulations, providing users with a safe environment for transacting.
What are the Risks of Choosing OkPay as a Payment Method?
Regulatory Changes: Payment regulations, especially those concerning crypto, are quite dynamic. While many nations are embracing digital coins, baring regulations could still be created in some countries, potentially affecting your ability to transact or access your funds.
Exchange Rate Volatility: Okpay.com allows swapping and storing different currencies. Money exchange involving digital coins comes with the risk of volatility. Virtual currencies are synonymous with volatility and could experience dramatic price swings while you are swapping or just about to do so, leading to a huge loss in the value of your holdings.
Risks of Fraud: The website has implemented several measures to protect users from fraud. However, there is still a risk of phishing, where hackers clone the main website and trick you into submitting your credentials, which they then use to access and steal from your account. Therefore, always check the website URL before signing in. You may want to bookmark the OkPay website to minimize this risk.
Privacy concerns: OkPay requires users to go through specific authentication or identity confirmation processes to access full capabilities or larger transaction limits. This may require submitting personal documents for verification, which could pose a privacy risk or be inconvenient for some users. While most payment service providers merely require evidence of your identity and address, OkPay has a lengthy verification process where you must also provide details of your payment details, like debit/credit card, if you intend to use it on the platform.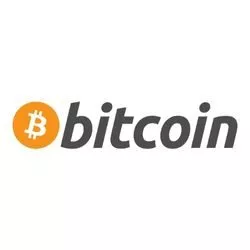 Bitcoin, as a decentralized digital currency, aims to revolutionize the financial industry by removing the need for central authorities in transactions. Its global availability to anyone with internet access, however, is often hindered by the requirement of a crypto wallet to transact with Bitcoin. Unfortunately, certain wallet providers are subject to strict regulations that restrict individuals from specific nationalities from utilizing their services. This creates significant barriers that impede the widespread adoption of digital coins worldwide.
OkPay, on the other hand, plays a pivotal role in breaking down these barriers by offering its services to a multitude of regions and welcoming users from over 200 countries. By doing so, OkPay contributes to the growth of Bitcoin adoption by providing access to a broader user base.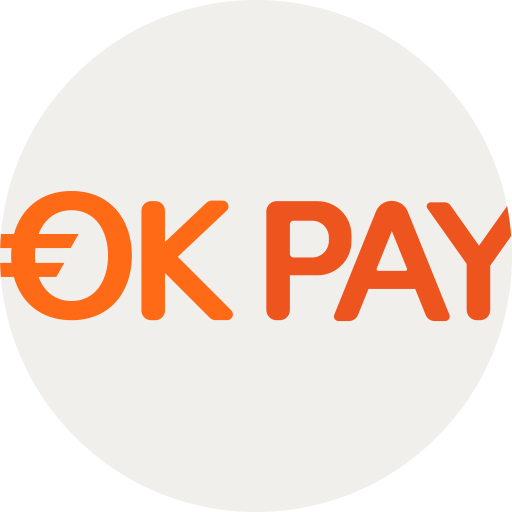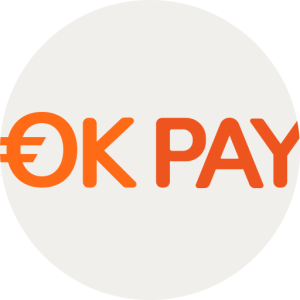 One distinguishing aspect that makes OkPay an influential player in the widespread use of BTC is its commitment to low fees and high-security features. Historically, fraud-related concerns have deterred many individuals from engaging with Bitcoin. However, OkPay addresses these concerns by ensuring a safe transaction environment, instilling confidence in the masses. The wallet itself is free to use, making it accessible to a wide range of users, and the transaction costs associated with OkPay are minimal, encouraging more individuals to engage with Bitcoin.
Furthermore, OkPay's collaboration with numerous merchants, including crypto casinos, further contributes to the growth of Bitcoin adoption. By expanding the range of businesses that accept Bitcoin payments, OkPay increases the practical utility and acceptance of digital currency. This partnership between OkPay and various merchants not only facilitates seamless transactions but also reinforces the professionalism and legitimacy of Bitcoin as a viable currency.
Supported & Restricted Countries
Supported Countries
The terms and conditions of the website imply that it accepts users from all over the world.
Restricted Countries
OkPay doesn't specify whether it restricts any countries. We contacted the support team via email for this list but have yet to respond. We will update this section once we have a proper answer.
Fees
Fees are an essential factor when selecting a payment provider. Okpay.com has varying fee models. This ranges from trading, deposit, and withdrawal fees. There is also a different structure for plastic card owners. Proceed reading for more details.
Trading Fees 
OkPay users enjoy significantly low trading costs of 0.5% to a maximum of about $3 per transaction. However, exchanging money using the platform's branded cards costs $2.75 plus extra Visa or Mastercard FX fees.
Deposit Fees 
The platform does not charge any fees for deposits. This doesn't eliminate digital currency network fees and fiat costs like credit/debit card fees. OkPay card users incur a $2 deposit fee or $3 express charges if they want funds to be added instantly.
Withdrawal Fees 
There were no withdrawal fees as of writing this. You may, however, need to settle third-party fees like crypto network charges or credit card fees, depending on the method you are using.
Limits 
Unverified accounts are allowed to transact a maximum of $300 monthly. Once your account is fully verified, you can hold up to $15,000 using the platform's cards and make daily ATM withdrawals of up to $1,500. We did not get any information regarding crypto transaction limits.
Supported Payment Methods
Crypto
BTC
DOGE
DASH
ETH
BNB
LTC
Platform users enjoy high-level security thanks to the various measures implemented to keep away criminals and protect account holders. Here are the key security features we found during this review:
User verification: All users must undergo a user verification process to confirm their identity. This involves providing scanned copies of official identification documents such as passports or driving licenses, utility bills containing their names and addresses, and billing card verifications. By validating the authenticity of these documents, the company ensures that users are who they claim to be. Account owners who fail to complete these steps have limited functionalities mitigating the risks of fraudulent activities.
Anti-Money Laundering (AML) compliance: OKPAY is committed to preventing illegal financial activities and adhering to international AML policies. The website might ask some verified users to complete personal questionnaires related to their financial activities. This activity enables OkPay to track the origin of funds, ensuring transparency and compliance with regulations.
Automatic fraud monitoring: We established during this review that the website uses advanced, real-time fraud monitoring tools to constantly scrutinize the system for any suspicious activities. By doing so, the company's security team can respond in a timely manner to mitigate risks and protect its clients from fraudulent activities.
SSL Certificate: The website employs a Secure Sockets Layer (SSL) certificate to enhance privacy during the transmission of information between users and its servers. Sensitive data such as login credentials and financial information is encrypted, making it extremely difficult for hackers to intercept and use it for fraud.
Two-Factor Authentication (2FA): All accounts come with the option to enable two-factor authentication. With 2FA, you will be required to provide an additional authentication every time you log in. This is typically a verification code sent to your email or phone via SMS. You may also set it using the Google Authenticator app. No one can access your account without it, even if they manage to get your username and password. By requiring this secondary security verification, risks of unauthorized access are greatly reduced.
On the flip side, there is a major red flag regarding the legitimacy of the company. Information on the website claims okpay.com is owned by Yarus company, but does not offer any further information regarding licenses, and the location of the company. We were not able to find any information regarding Yarus company. The domain name, "Yarus.com" had expired as of writing this review.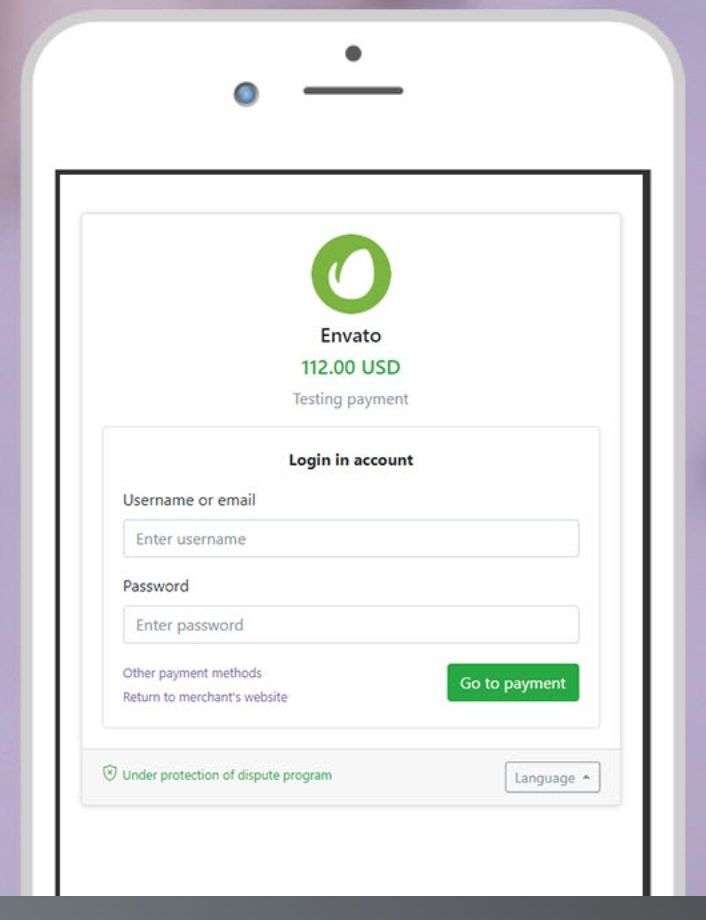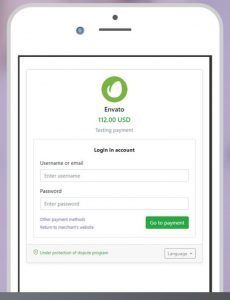 We had a relatively good experience using okpay.com. The sign-up was quite simple and fast. Once logged in, you will see a vertical menu bar on the left side. Here you can access your account settings, contact support, raise invoices, complete payments, and more.
To make deposits or withdrawals, use the buttons on the right side of the header. Your balance is displayed on the upper left side of the dashboard. Users must complete account verification and unlock transaction limits. To do so, go to the account settings, then select the type of verification you want to start with. The website comes in a simple white design with a purple header. While using okpay.com is simple, the website isn't the most intuitive.
It took us a while to learn how to send and receive crypto using the wallet, and the payment page was not openly displayed. Some menu items also seemed confusing to us. While the support team was detailed and knowledgeable, the 48 hours of response time for email inquiries contributes to a less satisfactory user experience.
A robust and efficient customer care system is essential for any online payment provider, and OkPay recognizes the importance of providing timely support to its users. It offers multiple avenues for customer support, including email, Live Chat, Skype, Contact-Us Form, and a dedicated phone number.
However, it is worth noting that the availability of Live Chat is limited to specific working hours and is not accessible over the weekends. For those that prefer written communication, the company strives to respond to email inquiries and messages submitted through the Contact Us Form within two days.
You may also reach the support team via the dedicated phone number +738007455898. This option is available all around the clock, hence the fastest and most reliable way to find help. While email response time is generally reasonable, there is room for improvement. We believe the company can do better by cutting the response time to a few hours considering they are a payment service provider. Money issues are sensitive and need a faster response.
There is also a need for extending the Live Chat availability to a 24/7 service to better serve their customers. Nevertheless, the support team is friendly and highly knowledgeable. They provided detailed answers to all the questions we had. We also got a follow-up email from a different team to find out if our issues were adequately addressed by the support agent assigned to us. Support is only available in English and Russian.
OkPay is a feasible solution for anyone looking for a cryptocurrency-accepting e-wallet. It accepts a variety of digital assets as well as major fiat currencies such as the EUR, USD, and RUB. It's secure, dependable, and simple to use. Because it is widely available, it is a suitable fit for users in locations where access to crypto wallets is limited. However, since the platform is not very intuitive, you may need to invest some time in learning how to use it. Everything else is easy once you get the hang of it. Some people may be put off by factors such as slow customer service. The fact that only two support languages are available is very restrictive. If these factors aren't important to you, sign up and give it a try.
Is OkPay a safe and secure platform for online transactions?
Yes. OkPay is highly secure. It employs SSL encryption technology to secure user data and enhance privacy. It also has a 2FA function for extra security against the risks of compromised user credentials.
How do I contact customer support on OkPay?
The platform offers several ways of contacting customer support. You may do so via the Live Chat feature, Contact-Us page, email, skype, or by phone. The last option is the most reliable as it's fast and available 24/7. Live chat only works during specific hours. On the other hand, email response takes about two days.
What is the minimum and maximum amount I can deposit or withdraw via OkPay?
There is a maximum monthly limit of $300 for unverified accounts. Once you pass verification, you may transact up to $15,000 monthly via card. There are no state minimum or maximum limits for crypto transactions.