stake
Minimum Stake: 0.5
Maximum Stake: 100
supplier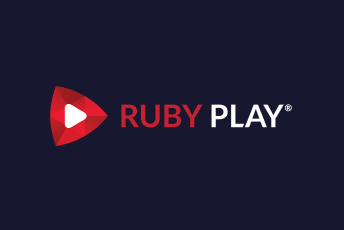 Casino
Bonus
Features
Payments
Banking
Licenses
$500 or 5 BTC + 180 FS
Live Casino
Generous welcome bonus
Large selection of games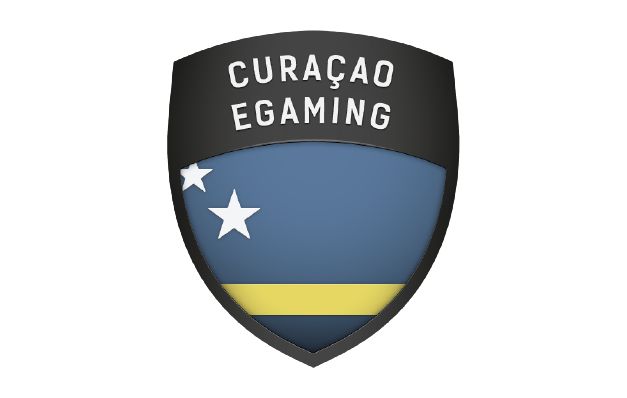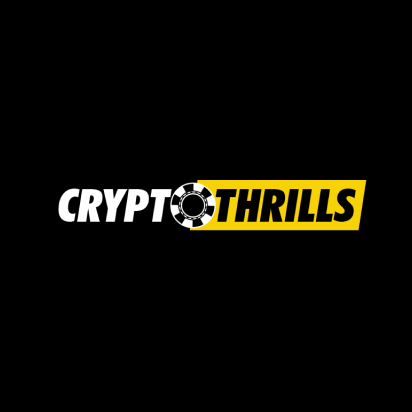 599% up to 1,000 mBTC & 59 Free Spins
Impressive range of bonuses
Crypto Casino
Strategy guides
Up to 200$ Deposit Match in the currency of your 1st deposit
Excellent on mobile
No KYC needed
Fast transactions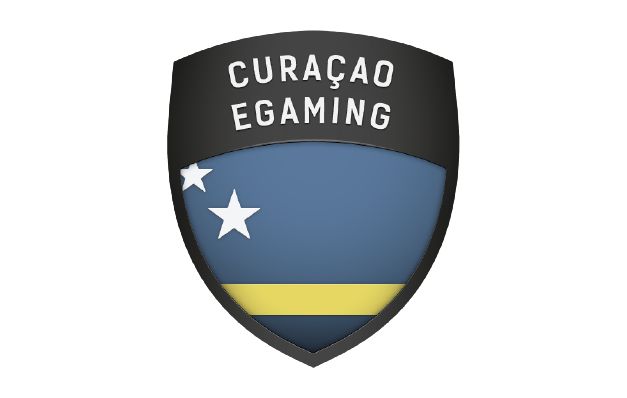 Slotie is an NFT and blockchain-themed slot which instantly grabs the player's attention. It's vibrant, full of colors, and has some amazing features. It uses a 5×3 set of reels with 50 paylines, an above-average amount. The bonus features are highly impressive, using crypto and video slot tropes, allowing for an immersive experience.
It's great to see a slot that fully embraces the blockchain and tries something new. So many games look to stick to the same old themes and visuals, but Ruby Play has taken a risk, and it works exceptionally well.
It often falls on smaller developers to take risks as larger companies look to protect their revenue with safe decisions. Fortunately, Ruby Play has the foresight to see the potential of a crypto theme, and the result is Slotie. In addition, it helps to retain the Ruby Play reputation for creating innovative titles, as many of its video slots take a different path from the norm.
What are Sloties and SlotieVerse?
The SlotieVerse is one of the most interesting concepts in the world of slots. Bettors can claim NFTs, which are available as avatars within the SlotieVerse. In addition, it works as a VR experience on the Ethereum blockchain. Each Slotie Junior NFT users purchase provides them with a piece of virtual land, which they can use however they like. The current aim of the SlotieVerse is to create a Vegas-style area within the Metaverse.
It makes for an interactive experience, unlike many other slot games. It can lead to building structures, earning rewards, and creating a blockchain community. In addition, the functional nature of NFTs means players can enjoy a significantly more immersive experience within the SlotieVerse than other NFT gaming options.
How to Play Slotie with Crypto?
Playing Slotie with crypto is a simple enough process. Players must first deposit funds to their crypto casino. It involves transferring their crypto wallet into the betting site's account. While the specific process may differ between casinos, it's typically just a case of sending the funds to the designated wallet address.
The game is easy to use, and the controls are all in place at the bottom of the screen. The stake selection is at the bottom left of the screen, and the spin controls are at the bottom right. It ensures players won't accidentally increase the wager amount between spins.
Slotie also has the ability to play with crypto, which makes complete sense. As it's game with a crypto theme, it would be unwise not to allow crypto stakes. So, players can access faster transactions and higher levels of security when spinning the reels. The ability to get faster access to funds is critical for many players, particularly as fiat transfers can take up to a week to complete.
What Cryptocurrencies are Acceptable?
Each crypto site provides bettors with a selection of cryptocurrencies to play with. However, each site will have thoughts on which options should be available. As a result, it's impossible to comprehensively opine which cryptos players can use to play. Despite this, there are still some crypto choices that will be available at the majority of sites. Therefore, we've collated a collection of the most common options players will find.
Bitcoin
Litecoin
Ethereum
Bitcoin Cash
Tether
Slotie RTP, Details & Wager Limits
Slotie has an RTP of 96.57%. It puts it above the average for the market, which is always a positive sign. It means, on average, every 0.01 BTC player's wager will return 0.009657 BTC. But, of course, the average is calculated over thousands of spins, so the actual return for each individual will be different.
The game mechanics are relatively standard for video slots. There's a 5-reel, 3-row layout with 50-paylines. The number of ways to win is particularly impressive as it's above the 25 payline average. The slot also includes three separate bonus features, a jackpot pick, a HODL feature and a free spins round.
There's a wager range of between $0.50 and $100 worth of crypto. So both low-budget and high-roller players can access the game. With a maximum payout of 2,000x the stake, it provides the opportunity for some substantial wins.
There are three bonus features available, which provide a lot of excitement for players. Each offers a slightly different experience, but all offer increased potential wins.
The first bonus round is available in the base game and during the free spins bonus. It's the HODL feature. Anyone familiar with the crypto community will understand the phrase's origins, but what does it mean in the context? Well, whenever a prize symbol lands on either of the first two reels, it triggers a HODL. It will then duplicate the reels between one and three times and award a respin. All wild and scatter symbols are changed into prize symbols, and, at the end of the respin, the value of all prize symbols is paid out. During the HODL feature, a jackpot pick symbol can also land.
The jackpot pick feature takes players to a selection of 12 mystery symbols. Here, they have to pick the symbols to turn around. There are three symbols each for the mini, minor, major and grand jackpots. They award payouts of 20x, 50x, 200x and 2,000x, respectively. Bettors must uncover all three of a jackpot to win it. As soon as one is fully revealed, it pays out.
Finally, there is a free spin round. Whenever 3, 4 or 5 scatters land, it awards between 5 and 15x the player stake. Players can then choose from three different bonuses.
15 free spins on two reels with HODL
12 free spins on three reels with HODL
10 free spins on four reels with HODL
Each choice has its own merits, so players must choose the one which suits their desires best. If players land more than two scatters again during the free spins, the same number of spins they chose will be added to the current total.
The theme is simple to understand. It has a blockchain theme, which is an excellent choice, especially as the SlotieVerse is strongly linked to the game. It looks fantastic, with each aspect of the game designed to a high level. The background and symbols are incredibly colorful, making it a delight for the senses!
Graphically, Slotie uses a lot of neon-style visuals, which helps to create the impression of being in the metaverse. It might be less apparent to younger readers, but anyone who has seen older movies attempting to showcase a virtual world will understand the design choice. Everything looks great, which ensures bettors will enjoy watching the reels spin.
The slot uses a hybrid of modern design choices with retro aesthetics. The minimalist placement of the reels is a more contemporary selection. So, although the reels may be smaller than other titles, the background placement draws the player's eyes to them. However, the palette and symbol style has a more retro feel. It makes it a game that attempts to take the best from multiple styles and overall manages to achieve it.
The sound is, without a doubt, incredible. There's a thumping soundtrack that drives the game forward, for fans of techno, it could even provide some enjoyable listening. It fits into the hyperactive feel of the game, making Slotie a game that achieves thematic synergy across the board.
The symbols are excellent. Although they're not highly detailed like in some hyper-realistic slots, they fit the game's theme to a tee. They're bright, vibrant and colorful, instantly giving the game an exciting feel. All symbols pay out multiples of the total stake:
| | | | | |
| --- | --- | --- | --- | --- |
| Symbol Name | 2 on a Payline | 3 on a Payline | 4 on a Payline | 5 on a Payline |
| Pig | 0.04x | 0.2x | 1x | 3x |
| Slot | – | 0.1x | 0.6x | 2x |
| BTC | – | 0.1x | 0.5x | 2x |
| Dice | – | 0.1x | 0.5x | 2x |
| Ace | – | 0.1x | 0.4x | 1.5x |
| King | – | 0.1x | 0.2x | 1x |
| Queen | – | 0.1x | 0.2x | 1x |
| Jack | – | 0.1x | 0.2x | 1x |
| Ten | – | 0.1x | 0.2x | 1x |
| Wild | – | – | – | – |
| Scatter | – | 5x | 15x | 100x |
| Prize | – | – | – | – |
Slotie has medium volatility, meaning wins come along relatively often but rarely at a high level. So, it's perfect for bettors who want access to some decent payouts but don't want the risk of a highly volatile slot.
With a payout of 2,000x the stake, it's a solid payout for a medium-variance game. However, players who want to play for bigger wins should look at games with increased volatility.
Slotie is a mobile-compatible slot due to the developers using HTML5 to create the engine. It provides cross-compatibility over several platforms, which ensures many players can load up and play the game. As mobile play is critical in the current market, it makes sense for Ruby Play to move away from older development environments to ensure full compliance.
Both iOS and Android players can access the slot through a mobile browser or casino app. As a result, it makes it simple for users to play through their mobile devices. Previously the use of Flash IDEs meant mobile slots were often slow or incompatible.
Ruby Play has ensured the game is simple to control on a mobile screen. In addition, players can quickly move from desktop to mobile, as the buttons are all relatively close in terms of placement. So, bettors who enjoy playing on different platforms won't have any issues if they regularly move between mobile and desktop.
Pros
Fantastic theme and design
Lots of bonus features providing a lot of fun
Decent size payout for a medium volatility title
50 paylines on the reels, above the average
Cons
The medium volatility means the maximum payout could be higher
Slotie is a game that will appeal to crypto players. The blockchain theme immediately makes it interesting, but the gameplay is where things become exciting. There are three bonus features, all of which allow for some impressive wins. First, the free spins and HODL feature can appear simultaneously, which is what players will look for the most. There's also a four-way jackpot, which is where the top win in the game is.
Overall, Slotie is more than just a great-looking slot. It provides some of the most enjoyable gameplay on the market. Although the top payout doesn't compete with the most prominent titles, it's still at a good level of a medium volatility game.
Are there free spins or bonus rounds?
Yes, Slotie features a free spin round and a bonus round. The free spins round provides between 10 and 15 spins, with additional reels. The bonus round, called the HODL feature, offers instant wins.
What are the wagering limits?
Players can stake between $0.50 and $100 in crypto when playing Slotie.
Can I play for Free in demo mode?
Players can enjoy Slotie in demo mode. However, not all crypto casinos offer demo games. So, bettors must either find a site which allows users to try before playing for real funds or see if the developer page has a demo available.
Is Slotie Slot fair and random?
Slotie uses a pseudo-random number generator to ensure it's completely random on each spin. As a result, players can feel comfortable playing when choosing a recommended site from our toplist.