stake
Minimum Stake: 0.2
Maximum Stake: 50
supplier
Where To Play Gonzos Quest?
Casino
Bonus
Features
Payments
Banking
Licenses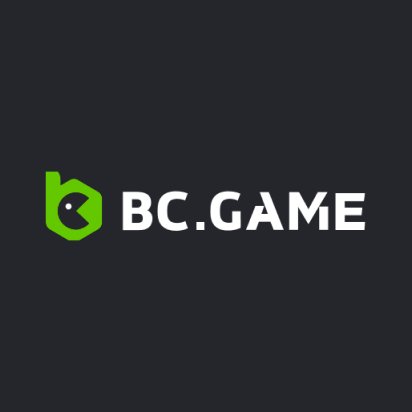 Up to 270% and 1 BTC
Personalised bonus offer
Provably Fair Games
Low House Edge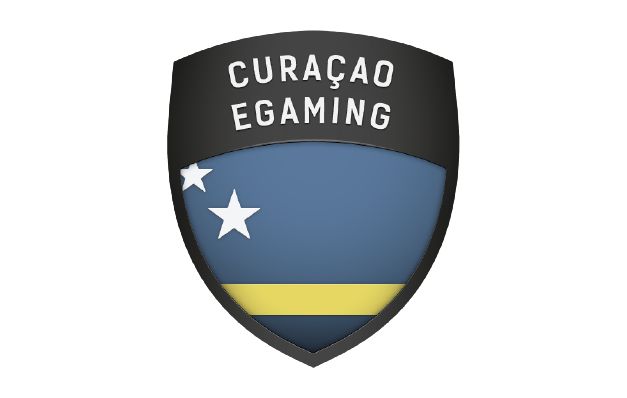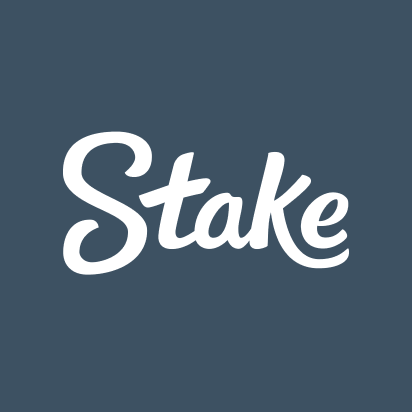 Exclusive Bonus: 200% up to $1000!
Personalised bonus offer
Provably Fair Games
Sportsbook with eSports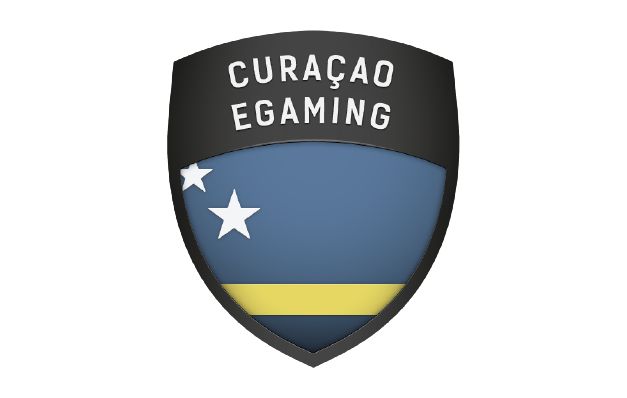 100% matched deposit bonus of up to 5 BTC!
Popular casino
Sportsbook with eSports
Some of the best odds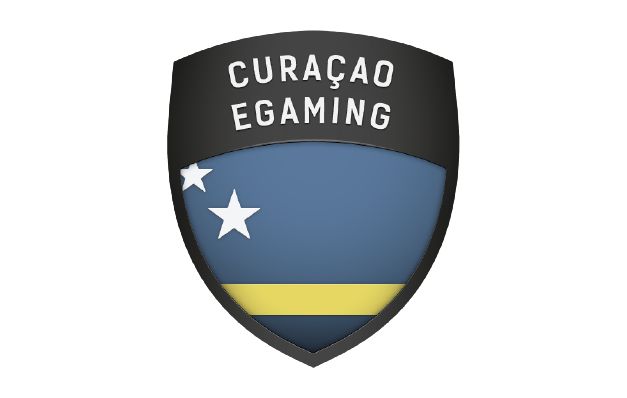 Gonzo's Quest is a slot developed by casino game developer NetEnt which immerses players into the world of the historical explorer Gonzalo Pizzaro. The game's standout feature is its unique Avalanche spinning style, where each block falls into place instead of rolling reels. The game features 5-reel, 20-pay lines with quality animations. The innovative gameplay mechanics, like the Avalanche rolls or the Free Fall features, make the game exciting as it brings something new.
Gonzo's Quest stands as NetEnt's first platinum game that has garnered significant praise within the industry since its release in 2011. The game was created for general use, and although there are no crypto-specific features, players can use crypto to get lost in the quest for Eldorado's gold.
How to Play Gonzos Quest with Crypto
Here's the best way to access Gonzo's Quest and start spinning the reels of gold:
Choose a crypto-friendly casino: Gonzo's Quest has been around longer than cryptos. But to play the game using crypto, you must find a casino accepting digital asset deposits. You can check the list above for the best places where NetEnt games are available.
Make a crypto deposit: Once you know which casino you want to play, you need to make a deposit. Sign-up using your email, go to the payment section, copy the wallet address, and send tokens (on the same network) to your casino wallet.
Search for Gonzo's Quest: Enter the casino, go to the search bar, and type the game's name. Make sure you select Gonzo's Quest by NetEnt and not a game from other developers.
Find your bet: In the lower part of the screen, you can change between levels and coin values. You're unable to change the number of lines to bet one, but you can choose how much a coin is worth by modifying the Level or the Coin Value.
Start playing: Click the middle recycle button to get the spins rolling. If you match three symbols, you will be awarded a win. Additionally, the multiplier will increase to 2x, which will pay more during the same round.
Unlock new features: Gonzo has a bonus that triggers when three golden symbols fall on the game screen. You need three or more to unlock the bonus. There is a wild symbol that can replace any other symbols to create a pay line.
So what does the central console look like?
The game layout is similar across almost, if not all NetEnt games. The "central console" is located in the lower part of the screen. You can adjust your bet level in two places. To the right of the spin button, you can change the value of the betting coin. You can change the level coin multiplier on the left of the spin button. This can be done using +/- buttons so you don't have to type anything.
With a click of a button, you spin a reel with Max Bet or set Autoplay (10, 25, or 100)
What's worth pointing out is that while prices still show up in USD or USDT, there is inherent value in gambling using crypto. But the main difference is in
Playing Gonzo's Quest with cryptocurrency is similar to in-game controls and interfaces from the standard version. However, the main difference lies in the deposit and withdrawal section. Your balance and bets will be displayed in the equivalent value of the chosen cryptocurrency.
Crypto transactions are faster than traditional methods, which helps you when making a withdrawal or a deposit. Additionally, they have a higher level of security, so your financial information will be kept private. What's more is that, unlike fiat, crypto-only has network fees much cheaper than credit card fees.
What Cryptocurrencies are Available?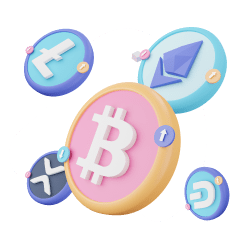 The number of tokens available for wagering on Gonzo's Quest depends on the casino, which can vary greatly. However, here are some of the most popular and widely used tokens you can deposit and withdraw from Gonzo's Quest.
Gonzos Quest Slot RTP, Details & Wager Limits
Gonzo's Quest is a fun-filled slot game that doesn't just take you on an adventurous quest and has a different payout potential and how it spins and rewards players. The game's RTP is set at 95.97%, provided by NetEnt. For every $100 you bet, you could expect to get back $95.97; however, this is calculated over millions of spins rather than just a small sample. You shouldn't expect these results from just a session.
Gonzo's Quest is a classic in terms of reels. It includes a standard layout of 5 reels with 3 rows that contain unique symbols and 20 different pay lines, and that's atypical for a 5-reel slot.
What stands out in the game is the way reels spin, which is called an Avalanche. Instead of spinning, they are cascading down the screen. Every time there's a winning pay line, matching symbols explode, and the cascade replaces the old ones. This allows for consecutive spins with a compounding multiplier that starts at 1x. There are four multiplier levels: 1x, 2x, 3x, and 5x.
Betting starts with a minimum of 20 tokens or $0.20 and can reach a maximum of $50 or 100 coins at level 5. Whether you're new to slots or an experienced player, Gonzo's Quest promises an entertaining experience.
Gonzo's Quest easily stands out in the crowded market with the way it spins reels, rewards users with game multipliers, and has a rewarding bonus feature.
As I already mentioned, Avalanche reels are the way to go. Unlike traditional slots where reels spin, in Gonzo's world, reels fall into place. Each reel consists of uniquely positioned blocks that fall together to create the reel spin. When a win occurs, they disappear through an explosion that allows new blocks to replace the old ones and form a new reel with a new win potential. This can result in multiple wins with an increasing multiplier.
The second feature is Gonzo's Quest, Free Falls round, which is essentially a free spins feature. The feature triggers when players land three or more of the Free Fall scatter symbol, activating 10 free spins with a boosted multiplier of 3x, 6x, and 9x, and an impressive 15x for subsequent avalanche wins.
Another feature is the Wild Symbol which replaces all other symbols when needed. It can also replace Scatters to trigger a bonus if available. They appear as question marks and also explode when they successfully create winning reels.
The game is a feature simply through its fun storyline and the way the bonus triggers. When a bonus is triggered, and Gonzo finds a "path," the entire screen divides, granting access to Gonzo into a new world – similar to Indian Jones.
Gonzo's Quest revolves around an expedition theme where Gonzo is exploring the lost city of Eldorado. Gonzo is the Spanish explorer that goes by the name of Gonzalo Pizzaro. The game sets the scene as players are part of an adventure, and Gonzo requires the guidance of the player to find the golden city and access the bonus feature.
During periods of no game, you can see Gonzo looking at the map, asking himself questions, and getting excited about the spin. There are high-quality graphics at play with backdrops and illustrations that point to the ancient Mayans. The backdrop shows bits of what seems to be a temple among jungle leaves as if hidden. This adds to the sense of being deep in the Amazon on a treasure hunt.
The symbols are designed to match the Amazon theme, featuring Mayan masks and engravings. Every symbol is detailed with ancient gods with bright color overlays. When a winning combination is achieved, these symbols light up before exploding.
The animations in Gonzo's Quest are another highlight. Gonzo is animated throughout the game, reacting to wins and even doing a little moonwalk when you hit a big payout. These animations add a fun and entertaining element to the game, keeping players engaged and eager to spin again.
A game's design makes people either stay on the slot or leave. The same is available in Gonzo's Quest, and Gonzo has very friendly and appealing elements that make people curious. There's a pale color scheme, and the way the backdrops and elements fit together creates a sense of familiarity and a need for adventure. Newcomers and seasoned slot players will be familiar with the general layout and self-explanatory buttons for betting or info.
The color palette is dominated by jungle green, with hints of gold and earth brown that are typical of our idea of Aztec or Mayan culture. Reels appear as if they are blocks of rocks that are part of a pyramid lost in an Amazon forest, and a stream of water seems to be coming from the pyramid. When spins occur, each block is surrounded by gold, showing the winning token amount.
To add to the idea of lost Amazon explorers searching for golden treasures, developers have integrated soundscapes that sound like you're in a forest. There's a gentle tune with jungle sounds that make for the entire atmosphere. Additionally, the sound of falling blocks complements the Avalanche feature, while the jingle that plays during wins adds to the excitement. Overall the combination of visuals and sounds transport players deep into the hidden forest as they await their next adventure.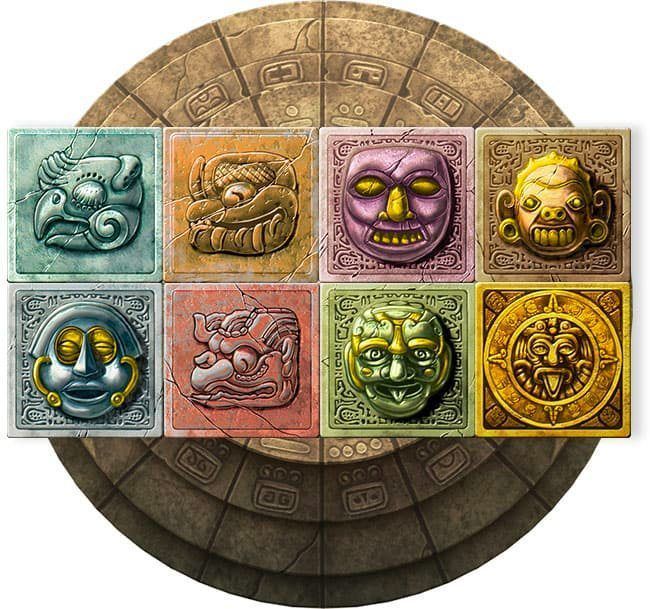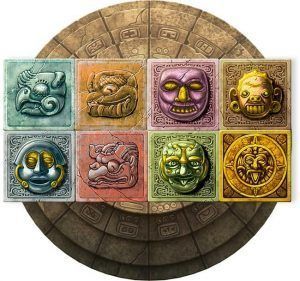 In Gonzo's Quest Slot, the symbols play a fundamental role in creating winning combinations and enhancing the game's adventurous theme. Each symbol is intricately designed to reflect elements associated with Mayan mythology and culture.
There are a total of seven regular symbols in the game. These look like stone cravings of Mayan gods: a snake, bird, fish, alligator, fire, health, and moon. Ancient gods represent the fire, health, and moon symbols, each having their pay value. The last symbol is the Wild Symbol which appears as a question mark over a grey stone.
Snake Symbol
This is the lowest game symbol. Three symbols pay 3 coins; four symbols pay 10 coins while landing five pay 50 coins.
Bird Symbol
The bird symbol is second to last and pays for three symbols, 4 coins; four symbols pay 15 coins, while 5 symbols pay 75 coins.
Alligator Symbol
The alligator symbols have a higher pay of 5 coins per three symbols, 20 coins for four symbols, and 100 coins for a full line of 5 symbols.
Fish Symbol
Landing three fish symbols pays 10 coins, 4 pays 2550 coins, while a 5-symbol hit pays 200,500 coins.
Moon Symbol
This is the first face symbol that is considered premium and pays 15 coins for a three-symbol hit, 50 for getting a four-symbol hit, and 500 for hitting a full line of five.
Fire Symbol
The second to last symbol is fire. This has a three-symbol pay of 20 coins, 100 coins for four symbols, and 1000 coins for five hits.
Health Symbol
The last symbol has a high payout and has golden touches around the mask. As such, three hit symbols pay 50 coins, four symbols pay 250 coins, while an entire pay line provides a substantial payout of 2,500 coins.
Scatter Symbol
There's also a scatter symbol that triggers the Free Falls bonus round. It's a golden symbol with a face in the middle of a star. The symbol doesn't have a face value and only does something when players land three or more of them.
The basic game multiplier gets a significant boost during the bonus round but operates similarly. Hot streaks increase the multiplier starting at 3x, then 6x, 9x, and the highest one is 15x. The game has a fixed max payout of 2,500x the bet amount.
As per the game developers' data, the game has an RTP of 95.97%, and according to their data, it's a medium to high volatility game. Players could go through mild periods of dead spins and no wins before making a line – not guaranteeing a high payout each time. Slot volatility also means the level of risk involved in the game – how much is being spent compared to the potential winnings in a short period of time.
The high volatility can be due to the 5x multiplier, which can roll over for multiple rounds. Games considered high volatility are more risky since they can easily chew through the bankroll. On the flip side, these games have the potential to hit big and provide a substantial payday!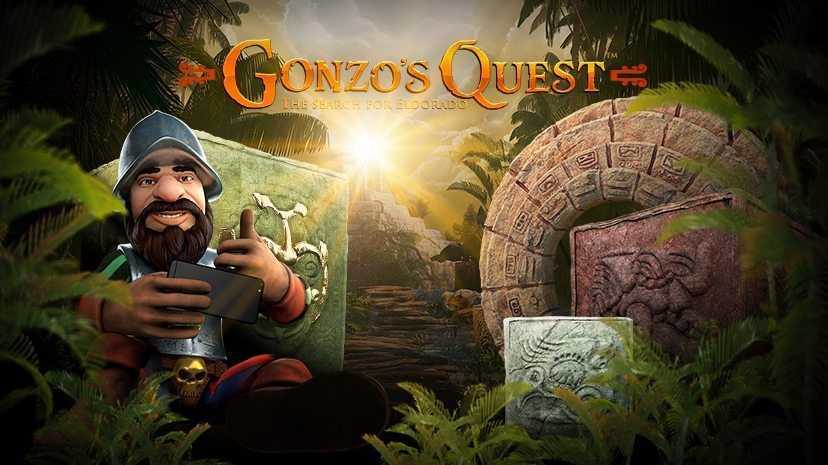 Pros
Very engaging
Automation is available
15x high bonus multiplier
Wins roll into multiplier boosts
Players can earn additional spins
The wild can also substitute a scatter and trigger free spins
Cons
Medium/high volatility with RTP of 95.97%
The max low bet is $50
Lots of dead spins can occur during a regular game
No bonus buy
Max win is only 2,500x the bet amount
Pros:
The game features an engaging storyline with unique graphics, animations, and sounds that complete the entire package
Automation is available, so players can set up auto spins and wait for the bonus feature to hit
A high bonus multiplier of up to 15 times can give players a very high payout
Wins roll into multiplier boosts that can reach 5x during base play
The game features a free spins bonus game where players can earn additional spins
The wild can also substitute a scatter and trigger free spins
Cons:
The game is medium/high volatility with a below-average RTP of 95.97%
The maximum low bet is relatively low at $50
A lot of dead spins can occur during a regular game
Fast spins aren't allowed
NetEnt doesn't allow players to purchase bonuses, so you must grind a lot until you get the bonus.
Max win on the game is only 2,500x the bet amount which is low compared to other games.
The game is optimized for mobile gameplay and adapts perfectly to any device. Unfortunately, there's no mobile app for the game itself, but players can access it from a NetEnt partner casino with a mobile application.
Even so, the game can be accessed on Android and iOS devices, making it convenient for players to gamble while traveling or even more comfortable from mobile. The game is built on HTML5, so there's no issue with landscape gameplay.
There aren't any changes to the original layout when playing from a mobile device so players can join Gonzo's Quest on a PC, mobile, and even a tablet without any layout differences.
Gonzo's Quest is an exciting slot that everyone has played at least once. For casino slot fans, the game is already a classic that received a few do-overs, for example, with megawatts. The most triggering element of the game is Gonzo's Avalanche-type reels and audio soundscapes, which make the game highly addictive. While the game has a lot of potential, its medium to high volatility could create frustration, especially when it's going through a lot of dead spins.
If you're interested in gambling using crypto, then you can select one of the casinos we reviewed where Gonzo is active and choose a platform with a good welcome bonus, multiple token deposits, and a fair deposit limit.
Are There Free Spins or Bonus Rounds in Gonzo's Quest?
Yes, Gonzo's Quest features a Free Falls bonus round. When three or more Free Fall symbols appear consecutively on a pay line, it triggers ten free spins or 'falls'.
What Are the Wagering Limits in Gonzo's Quest Slot?
The wagering limits in Gonzo's Quest vary depending on the casino. However, the minimum bet per spin is typically $0.20 coins, and the maximum bet is $50.
Can I Play Gonzos Quest for Free in Demo Mode?
Yes, many online casinos offer the option to play Gonzo's Quest for free in demo mode. This lets you get a feel for the game without risking real money.
Is Gonzos Quest Slot Fair and Random?
Yes, Gonzos Quest is both fair and random. It's developed by NetEnt, a reputable software provider that uses Random Number Generators (RNGs) to ensure fair and unbiased gameplay.