stake
Minimum Stake: 0.20
Maximum Stake: 50
supplier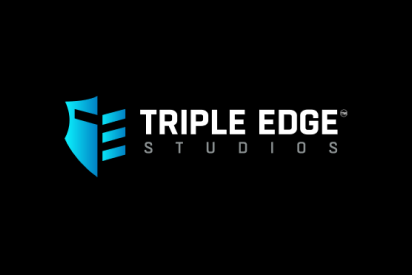 Fire and Roses Joker Demo Play
Where to Play Fire and Roses Joker?
Casino
Bonus
Features
Payments
Banking
Licenses
$500 or 5 BTC + 180 FS
Live Casino
Generous welcome bonus
Large selection of games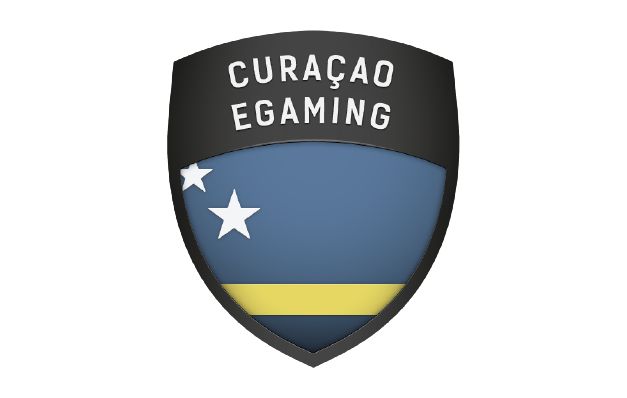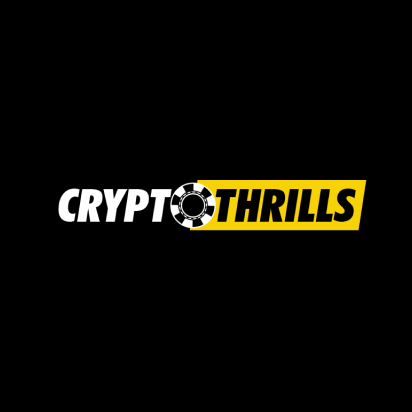 599% up to 1,000 mBTC & 59 Free Spins
Impressive range of bonuses
Crypto Casino
Strategy guides
Up to 200$ Deposit Match in the currency of your 1st deposit
Excellent on mobile
No KYC needed
Fast transactions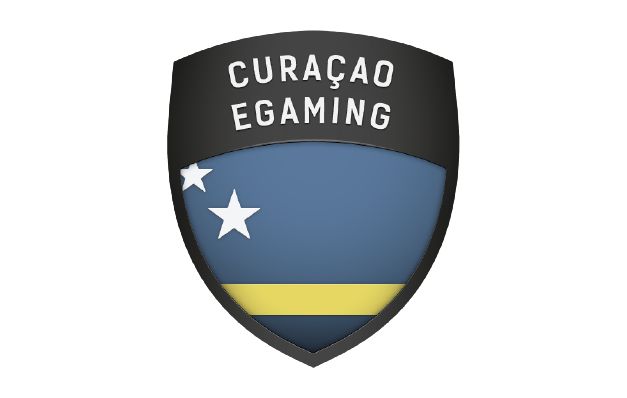 Fire and Roses Joker Slot: Overview
Fire and Roses is one of the latest additions to the world of casino slots, having been launched in March 2023 by the esteemed Triple Edge Studios. Triple Edge Studios is a subsidiary of Microgaming, a leading software provider in the online gambling industry. This exciting game boasts a captivating female Joker character that evokes memories of the iconic Three Jokers. Set against a backdrop of fiery and enchanting surroundings, the game's unique reel structure with 3-4-5-4-3 rows offers a whopping 720 ways to win. What sets Fire and Roses Joker apart from other casino games is its bi-directional win potential, allowing players to secure wins from both the left and right sides of the reels. The game offers an array of thrilling features that are sure to keep players entertained. One of the most exciting features is the Free Spins feature, which can be unlocked by landing symbols that spell J-O-K-E-R. This feature adds a sense of mystery and anticipation to the gameplay, as it offers players the possibility of earning additional spins and multipliers. In addition to this, Fire and Roses Joker also offers a Blazing Jackpot Wheel, with the potential to award up to 5000 times the initial bet. This adds a touch of excitement and huge win potential to the game.
The charismatic Jolene the joker takes center stage as the host of the show, with her ability to magically teleport to the center reels and trigger payouts. Golden coins further enhance the thrill as they land on the reels, contributing to the increasing Jackpots and intensifying the Jackpot Rose. The culmination of the game's features is the Big Wheel bonus, which is triggered when the Jackpot Rose blooms, guaranteeing one of five extraordinary Jackpots. As players immerse themselves in the game, they will experience the magical atmosphere of the circus-themed slot, featuring stacked wilds, fiery free spins, and jaw-dropping Jackpots. With its bi-directional win potential, enchanting roses, and the allure of the Jackpot Wheel, Fire and Roses Joker promises an exhilarating gaming experience that will leave players captivated and yearning for more.
How to Play Fire and Roses Joker with Crypto?
Playing Fire and Roses Joker with cryptocurrency is a straightforward process that offers added convenience, security, and unique advantages. Here's a step-by-step guide on how to play Fire and Roses Joker using crypto:
Choose a Crypto Casino: Choose a trustworthy online casino that accepts cryptocurrency payments and provides the option to play Fire and Roses Joker among their game selection.
Sign up and Deposit: Create an account at the chosen crypto casino and navigate to the cashier section. Select your preferred cryptocurrency to deposit funds into your casino account. Follow the provided instructions to complete the transaction securely.
Select the Game: Once your account is funded, navigate to the game lobby or search for Fire and Roses Joker by name. Click on the game to launch it.
Set Your Bet: As you enter the game, take note of the game controls and interface designed specifically for Fire and Roses Joker. Use the provided controls to set your desired bet amount. Remember that the minimum and maximum bet limits may differ depending on the particular casino. Pay close attention to these limits to ensure your bets fall within the acceptable range.
Spin the Reels: AOnce you have set your preferred bet, swiftly click on the spin button to set the reels in motion. Stay vigilant and closely monitor the symbols as they land on the reels, as they may form winning combinations. Don't miss any potential wins and keep your focus sharp throughout the game.
Fire and Roses Joker Slot RTP, Details & Wager Limits
Fire and Roses Joker Slot boasts an impressive Return to Player (RTP) percentage that stands at a competitive 96.01%. This means that players have a fair chance of winning, with the game designed to pay out an average of $96 for every $100 wagered. With a typical house edge of 3.99%, this game offers an attractive payout potential that is sure to appeal to players. Featuring a classic layout with 5 reels and 3 rows, Fire and Roses Joker Slot offers 720 paylines that provide multiple opportunities for creating winning combinations. The game includes classic slot symbols such as cherries, bells, sevens, and the Joker symbol, which add to its nostalgic charm. In terms of bonus features, Fire and Roses Joker Slot offers a Free Spins round that players can activate by landing scatters on all reels. During this feature, players can win a variable number of free spins with a multiplier applied to all wins, enhancing the potential for significant payouts. The game's Wild Joker symbol acts as a substitute for all other symbols except the Scatter, making it easier for players to form winning combinations. With a minimum bet of just 0.20 units and a maximum bet of 50 units, Fire and Roses Joker Slot offers a balanced and flexible betting range that appeals to both casual and high-stakes players alike. With its highly volatile gameplay and hit rate of one in four, Fire and Roses Joker Slot is sure to keep players on the edge of their seats. The game's highest win stands at an impressive 5000x, which means that players have the potential to win up to 250,000 units if they place the maximum wager.
Features
Wild symbol: Keep an eye out for the Joker, who acts as the wild symbol on reels 2, 3, and 4. This mischievous character has the power to substitute for other symbols, helping you create winning combinations on this 720-way-to-win slot machine.
Collection Pot feature: Throughout your gameplay, you'll encounter Jackpot Trigger symbols, also known as Overlay Tokens, appearing on every reel. Each time you land one of these symbols, the associated jackpot value increases, and the token is collected into a special pot. Collecting Jackpot Trigger symbols also gives you a chance to spin the exciting Jackpot Wheel, where big wins await.
Increasing Free Spins Multiplier feature: Watch the Free Spins Multiplier grow in the Base Game. When you land a Scatter symbol on exactly 4 reels, the Free Spins Multiplier increases by 0.5x, with a maximum multiplier of 10x. Once you trigger the free spins feature, Scatter symbols can reward you with up to 5x additional multipliers, adding even more excitement to your gameplay with a maximum total multiplier of 15x.
J-O-K-E-R triggered Free Spins feature: Get ready for an adventure when you land a Scatter symbol on every reel in the Base Game. This triggers the highly anticipated free spins feature. Each Scatter symbol you land during free spins awards you with either an extra spin or an additional multiplier. You are guaranteed 4 free spins, and landing at least two Scatter symbols will grant you an extra spin. The Scatter symbols can also reward you with up to 5x additional multipliers, enhancing your chances of big wins.
Jackpot Wheel feature: The thrill intensifies when you land the Jackpot Trigger symbols, as it gives you the opportunity to spin the Jackpot Wheel. The value of the jackpots scales with your bet size, adding to the anticipation. The Jackpot Wheel awards one of five guaranteed jackpots, offering you the chance to win big. After a jackpot is won, it resets to its starting value, ready to be claimed once again.
The Fire and Roses Joker Slot game is a truly impressive masterpiece that will leave players entranced with its stunning visuals and engaging gameplay. The game's background is a sight to behold, with its mesmerizing blend of intense red hues creating a captivating atmosphere that draws players in from the get-go. The vibrant colors and stunning imagery of the game's design work together to create a delightful theme that is sure to appeal to players of all kinds. One can't help but be enchanted by the adorable harlequin costume that Jolene the Joker wears, adding a touch of whimsy to the overall aesthetic that is simply irresistible. The game exudes a charm that is sure to appeal to players, with its attention to detail being nothing short of remarkable. From the meticulously crafted symbols to the fluid animations and overall design, every element of the game works seamlessly together to enhance the immersive nature of the gameplay. Players are promised an engaging and visually appealing gaming experience that is sure to captivate them for hours on end. In short, the Fire and Roses Joker Slot game is a true gem that is not to be missed.
Get ready to have your mind blown by the exceptional design of this slot game! The combination of warm colors utilized in Fire and Roses Joker is awe-inspiring and creates a welcoming and captivating aesthetic. The game is structured with a five-reel layout that is uniquely arranged in a 3x4x5x4x3 configuration, making it stand out from other games. The graphics and animations featured in the game are visually stunning and draw you into a vibrant atmosphere that is simply irresistible. Additionally, the overall outlook of the game is sleek and visually pleasing, which adds to the excitement and guarantees an incredibly enjoyable gaming experience. The game's fun and energetic soundtrack further enhances the thrill of playing. The incorporation of these sound effects heightens the overall atmosphere and makes the gaming experience even more engaging and exciting. With Fire and Roses Joker, you're in for an unforgettable gaming adventure!
General
This is a 5 reel video slot game with reel heights of 3-4-5-4-3. There are 720 ways to win left-to-right and right-to-left. All way wins begin with the leftmost reel and pay left to right in any position on adjacent reels or begin with the rightmost reel and pay right to left in any position on adjacent reels. The payout structure in Fire and Roses Joker Slot is based on the number of matching symbols on the paylines. Ways wins are multiplied by the bet multiplier. The high-paying symbols include a lucky 7, a bar, a bell, and a diamond. The highest paying symbol in the game is the lucky 7, which rewards players with 8x their stake for a 5-of-a-kind combination. The bar symbol is the second-highest paying symbol, offering a payout of 4x the stake for a 5-of-a-kind combination. The low-paying symbols include fruits such as cherries, lemons, and oranges. Winnings are paid out only on the highest combination.
Wild Symbol: Fire and Roses Joker, the Wild Symbol can be found on reels 2, 3, and 4. This symbol is quite special as it has the ability to substitute for all other symbols, with the exception of the Scatter and Jackpot Trigger Symbols. It's worth noting that the Wild Symbol does not have its own payout, but instead serves as a helpful substitute to potentially create winning combinations with other symbols on the reels.
Scatter symbols: Scatter symbol in Fire and Roses Joker cannot be substituted by any Wild symbol. When Scatter symbols appear on exactly 4 reels, it will increase the Free Spins Multiplier by 0.5x, with a maximum multiplier of 10x. If Scatter symbols appear on every reel, it will trigger the Free Spins feature. During the Free Spins round, each Scatter symbol will award either an additional spin or an additional win multiplier.
Free Spins: When you trigger the free spins, you'll receive a sweet bonus of four spins. And if you hit those scatter symbols, you'll be rewarded with at least two extra spins. What's even more exciting is that the Free Spins Multiplier can increase up to five times higher when those scatters come into play. However, it's important to keep in mind that the multiplier applies to your wins from different ways and scatter symbols rather than hitting the jackpot with free spins. It's also worth noting that you'll be using the same bets as when you initially triggered this feature in all of your games. But don't worry, the free spins are automatically activated so you can sit back and enjoy the game. Finally, any winnings from this bonus round will simply be added to what you've already won in the base game.
Jackpot Trigger Symbol: This is a beautiful golden rose that can show up on any reel. You'll be pleased to know that landing just one rose symbol has the potential to trigger the Jackpot Wheel. However, it's not a guaranteed win, so you'll need some luck on your side. Each time a rose symbol appears, it adds 0.5X the bet to the corresponding Jackpot, which you can see displayed on top of the reel. You can win any of the following when the Jackpot Wheel is triggered:
Mini Jackpot = Between 5X and 75X the bet
Minor Jackpot = Between 10X 100X the bet
Major Jackpot = From 50X to 250X the bet
Mega Jackpot = Starting from 200X to a max of 1000X the bet
Ultra Jackpot = Between 1000X and 5000X the bet
The Jackpots grow as more players spin the reels, and they'll continue to do so until someone is lucky enough to trigger them. So, don't give up; keep spinning, and you could be the one to unlock a fantastic Jackpot prize.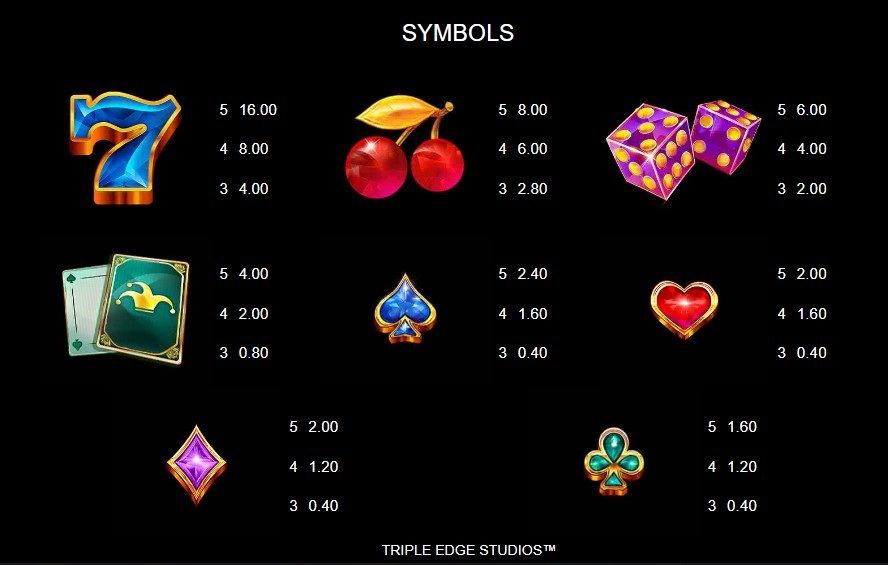 Fire and Roses Joker Slot being a high volatility game means that it comes with certain characteristics that can greatly impact gameplay and potential winnings. Here are a few key characteristics to consider:
Frequency and size of wins: High volatility slots are known for their less frequent but larger wins. This slot in particular has a 24.74% hit rate, meaning that players might experience longer periods without winning, often referred to as dry spells. However, when a win does occur, it can be quite substantial and rewarding.
Streaks and dry spells: The high volatility level of slots can create exciting and unpredictable gameplay. Players may encounter streaks of wins, where the payouts keep rolling in, providing an exhilarating experience. On the other hand, there may also be dry spells where no wins occur for a while, adding an element of suspense and anticipation. This rollercoaster ride of highs and lows can make the gameplay even more thrilling and keep players on the edge of their seats.
Impact on potential winnings: High volatility slots do come with higher risk. To have a chance at those significant payouts, players often need to bet higher amounts. This means that there is a higher level of risk involved, as bigger bets can lead to bigger losses as well. Additionally, hitting those big wins may require patience and persistence. It's important to keep in mind that high volatility slots can be thrilling, but they also require a strategic approach and careful bankroll management.
Fire and Roses Joker Mobile
Like many of the newer slot games, you can play the Fire and Roses Joker slot on a mobile device as well as on a desktop computer. This means that players can enjoy the game on their preferred mobile devices, whether they use iOS or Android platforms. The game has a responsive layout that adapts to different screen sizes and resolutions, ensuring that the gaming experience is not compromised. The intuitive touchscreen controls make it easy for players to navigate the game, adjust bet settings, and spin the reels with a simple tap or swipe. However, your overall experience will be determined by the features of the casino you select. Ensure you sign up with a gambling site that offers a great downloadable mobile app or responsive mobile website if you want to enjoy mobile gaming.
Pros
High Volatility
Mobile Compatibility
Exciting Theme
Cryptocurrency Integration
Big Payout Potential
Cons
Infrequent Wins
Higher Betting Requirements
Unpredictable Gameplay
Theme Preference
Starting off with the positive aspects, I must admit that the Fire and Roses Joker slot machine has a truly captivating look and feel to it. The background music is lively and does add to the overall experience, although it can be slightly annoying at times. The option to win one of five different jackpots is definitely a thrilling prospect, and there are plenty of free spins to be earned – especially if you manage to keep retriggering the feature. However, the jackpots only increase by 0.5 times the original wager for each rose symbol that appears, which means if you bet £1 per spin, you'll only add an extra 50p to the jackpot with each rose symbol. Unfortunately, roses don't appear all that frequently, so it's quite hard to reach the highest jackpot amounts. This is just par for the course with high volatility slots. The game has an RTP of 96.01%, and the maximum payout is 5,000 times your bet. Proper bankroll management is key to enjoying this game. If you're someone who loves the thrill of chasing big payouts, then this game is definitely worth trying out.
Are There Free Spins or Bonus Rounds in Fire and Roses Joker?
There are extra features and free spins available in Fire and Roses Joker. These additions not only make the game more interesting, but also boost your chances of winning.
What Are the Wagering Limits in Fire and Roses Joker Slot?
You can start playing the game with a minimum bet of just 0.20 units and a maximum bet of 50 credits. The game's highest win stands at an impressive 5000x, which means that players have the potential to win up to 250,000 units if they place the maximum wager.
Can I Play Fire and Roses Joker for Free in Demo Mode?
Fire and Roses Joker may be played for free in demo mode at many different online casinos. You may play around with the game and get a sense of how it works without having to risk any of your own money. However, any profits accumulated while playing in demo mode are equally fictitious and cannot be cashed out.
Is Fire and Roses Joker Slot Fair and Random?
The game makes use of a random number generator (RNG) to ensure that the results of each spin are totally arbitrary and unpredictably different from one another. This ensures that there is a level playing field and that every player has a fair opportunity to win. Playing the game at reputed and regulated online casinos that are subjected to regular audits and testing for fairness and security is recommended in order to further assure that the game is played in an equitable manner.