Established in 2013, Coinmama is an easy-to-use cryptocurrency exchange platform headquartered in Israel, and operating in over 188 countries. Quoting the official website, the platform offers a "fast, safe, and fun way to buy a digital currency from anywhere in the world." Boasting over 200,000 customers, it has emerged as the most suitable crypto exchange for buying Bitcoin and Ethereum using a credit card. The article comprehensively reviews Coinmama, including the various betting and casino sites it supports. Also, find a step-by-step guide to begin your trading journey on the platform. With a deeper dive into the platform's features, security benefits, transaction fees, and other external touchpoints, the article also offers insights for using the exchange on leading crypto Casinos and Betting sites.
Coinmama Overview
Restricted Countries
Among the restricted jurisdictions
Coinmama Key Facts
Headquarters
Dublin, Ireland
Licences
FINTRAC (Canada), FinCen Foreign MSB Certificate
Type of exchange
Centralized
Best for
Beginners who wants to buy and sell crypto
Fiat Currencies Available
Australia Dollar, Canada Dollar, Euro, United Kingdom Pound, United States Dollar
Products & Services
It is a long-established cryptocurrency exchange/broker, presently operating in over 188 countries. It enables users to purchase and sell major cryptocurrencies like Bitcoin and Ethereum, using multiple payment modes like debit or credit cards, Apple Pay, Google Pay, bank transfers, or wire transfers such as SWIFT or SEPA.
With an aim to empower decentralized financial services, it has built a "fast, safe, and fun" financial service platform where users are in complete control of their economy, devoid of middlemen and hidden fees. To make it easily accessible, the team has kept simplicity and innovation at the center of their DNA.
Most crypto exchanges enable users to purchase crypto coins from other existing users. However, it works differently. With them, users can purchase cryptocurrencies directly from the exchange itself (i.e., Coinmama). Moreover, unlike others, it allows users to sell Bitcoin bought from crypto trading platforms other than the Coinmama Exchange. Therefore, clients save substantial time in finding buyers for their BTC tokens.
In addition to constantly upgrading their services and security features, the team is working towards reducing the platform's brokerage fees for their users' benefit. Given these unique advantages, user-friendly services, and advancing technology, it is the trusted choice for over 2 million crypto-users since 2013.
Using Coinmama in Crypto Casinos
With increasing use cases of cryptocurrencies globally, online casinos and gambling sites have also integrated cryptocurrencies into their payment modes. Many crypto casinos and betting sites have emerged in the past few years. Owing to the decentralized nature of cryptocurrencies, crypto casinos have become a popular platform for online gambling, in place of traditional fiat currencies. Ranging from games to sports, crypto casinos offer diversified tools for placing online bets in a safe and regulated manner.
Crypto casinos enable users to deploy cryptocurrencies like Bitcoin, Ethereum, Dogecoin, etc., and place bets/stakes on the platform. Gains and losses are resultantly settled using deposits and withdrawals to/from crypto wallets. Crypto casinos have become increasingly popular, and portray a ballooning growth potential worldwide.
Coinmama, the basic, user-friendly crypto exchange, offers high potential utility in crypto casinos. Using its simplified, flexible payment mechanism, it enables crypto users to deposit and withdraw cryptos from their wallets, and utilize them on crypto casinos and betting sites. Given the high-speed payment processing mechanism, the platform helps users stake cryptos within minutes.
Following are some advantages of using it in crypto casinos and betting sites:
Increased Privacy
The exchange requires minimum personal information for opening an account and trading cryptocurrencies. Therefore, there are negligible chances of identity theft. Moreover, one cannot trace back a given Bitcoin transaction to any individual. These transactions are anonymous in nature.
Highly Secure
It is globally favored for its security framework. As against traditional fiat transactions, crypto transactions are immutable and cannot be altered. Additionally, it is registered with FinCEN in the US, making it increasingly reliable.
High Speed
Users on it can deposit funds in their wallet within minutes, and begin trading and staking on casino and betting sites. Similarly, it boasts a faster withdrawal speed (of 1-2 business days).
Helpful Support Team
Unlike traditional unresponsive banking systems, it offers a prompt support team, available for live chat during business hours. it enjoys high ratings for its customer support team, making the platform ideal for beginners. Users can also reach it's support team through their email, website, and Facebook page.
Step 1: To begin trading, users must first register their account on coinmama.com. Visit their website, or download their online app (available only for Android users).
Step 2: Click on 'Sign Up' at the top right corner or choose and enter the amount of cryptocurrency you wish to purchase, and click on 'Buy.' The platform supports multiple payment modes like Visa, MasterCard, Apple Pay, SEPA, and more.
Step 3: Next, fill in your basic personal details like - full name and country of residence, and choose a strong password for your account. Click on 'Create Account.'
Step 4: Finally, click the link sent to you on your registered email to confirm your account. Your account has been successfully registered.
How to Buy Cryptocurrency on Coinmama?
Step 1: Once your account is registered on coinmama.com, navigate to the Buy page, and select the cryptocurrency and the amount you wish to purchase. The window will show you the exchange amount of your selected fiat currency.
Step 2: Click on 'Buy Now.' You will be directed to account verification.
Step 3: In the following window, re-enter your full name and fill in your date of birth, phone number, and residential address. Make sure these details match with your payment card to avoid failing payments.
Step 4: Next, it would require you to enter your identification details. Here, use your passport or driver's license. After entering the details, double-check (to avoid delays) and click on Next!
Step 5: In the next window, you will be directed to upload the personal documents/photos
Step 6: It will now verify your ID in the next 10 minutes. You will receive an email once your profile is verified.
Step 7: Once your account is registered and verified, repeat the initial purchase steps. At the last stage, you will be directed to enter your debit or credit card details, and cryptocurrency wallet address. Make sure you enter the correct wallet address to avoid any unwanted delays.
Step 8: As the payment is complete, coins will be instantly transferred to your wallet.
With these simple steps, you can purchase cryptocurrency up to $15,000, and transfer it to your crypto wallet using Coinmama.
How to Make a Withdrawal?
Step 1: Log in to your account and navigate to the 'Sell' page.
Step 2: Enter/Choose the amount of cryptocurrency you wish to withdraw. Click on 'Sell.'
Step 3: In the next window, enter your bank details. Make sure you double-check these details.
Step 4: Next, enter details about your coins. Check the "I confirm that I am the legal owner of these coins" box, if relevant, and click 'Next.'
Step 5: Next, head over to your wallet and transfer the exact coins as displayed from your wallet to the given address. You may also directly scan the displayed QR code from your wallet, and transfer coins from your wallet to the exchange.
Step 6: Complete the form and send the coins from your wallet within 30 mins to prevent the transaction from expiring.
Step 7: Once the exchange receives the crypto coins, it will initiate a payout to your bank account. The withdrawn amount will reflect in your bank account in 1-2 days, as it happens through a bank transfer.
What are the Supported Cryptocurrencies?
Bitcoin (BTC)
Bitcoin Cash (BCH)
Aave (AAVE)
Chainlink (LINK)
Compound (COMP)
Dogecoin (DOGE)
Eosio (EOS)
Ethereum (ETH)
Ethereum Classic (ETC)
Litecoin (LTC)
Loopring (LRC)
Numeraire (NMR)
OMG Network (OMG)
Ripple (XRP)
Tether (USDT)
Uniswap (UNI)
USD Coin (USDC)
Wrapped Bitcoin (WBTC)
It offers services worldwide across 188 countries, except for some sanctioned countries and numbered US states. Some supported countries include the US, UK, Australia, Japan, and more. However, some places like China consider cryptocurrencies illegal. Therefore, it is necessary to review the laws of the land before signing up for a cryptocurrency exchange.
Currently, the following 43 US states can use its services. They are:
Alabama
Alaska
Arizona
Arkansas
California
Colorado
Delaware
District of Columbia
Georgia
Idaho
Illinois
Indiana
Kansas
Kentucky
Louisiana
Maine
Maryland
Massachusetts
Michigan
Minnesota
Mississippi
Missouri
Montana
Nebraska
Nevada
New Hampshire
New Jersey
North Carolina
North Dakota
Ohio
Oklahoma
Pennsylvania
Rhode Island
South Carolina
South Dakota
Tennessee
Texas
Virginia
Utah
Washington
West Virginia
Wisconsin
Wyoming
Restricted Countries
It is not operational in some sanctioned countries, listed as follows:
North Korea
Iran
Cuba
Syria
Republic of Crimea (Russia/Ukraine)
Moreover, its services are not available in the following US states:
Alabama
Arkansas
Connecticut
Delaware
Georgia
Hawaii
Florida
Iowa
Louisiana
Nevada
New Mexico
New York
Oregon
Rhode Island
South Dakota
Vermont
Washington
Fees
It charges a fee based on TradeBlock's XBX Index, plus an additional 2%. It charges commission fees averaging 5.5% to 5.9% on every transaction. Although users may find these charges shockingly high, these numbers are prevalent across most platforms that allows buying and selling cryptos using real money, irrespective of the location or medium.
Trading Fees
As per its website, the commission fees are between 0.99% – 3.9%, depending on the user's loyalty level. When added with the TradeBlock's XBX Index, the total transaction fees charged totals 5.5% – 5.9%.
Deposit Fees
The deposit fees charged on the platform depends on the mode of payment used. It charges an additional 5% for deposits made using Apple Pay, debit, or credit cards. There are no additional fees for cryptocurrency deposits. In the case of Bank Transfers made through SWIFT, SEPA, and Faster, a 20 GBP (roughly $27) fee is charged for deposits under $1000, and zero deposit fees for purchases over $1000. In some cases, banks may charge an additional fee for bank transfers.
Withdrawal Fees
One must note that it charges no additional fees for withdrawals made through the platform.
Limits
Level 1 users can buy up to $5,000 worth of crypto coins daily through bank transfers. The purchase limit stretches to $10,000 and $20,000 for Level 2 and 3 users, respectively. However, in the case of wire transfers, the daily purchase and sale limit is $15,000, $35,000, and $50,000 at each level, respectively.
On the other hand, the minimum purchase limit for cryptocurrency is $30 (as per current market value), and the minimum sale limit is $100.
Supported Payment Methods
The most desired benefit of the platform is the multiple payment options it supports. It is among the limited crypto exchanges that allow users to trade crypto tokens using fiat money. It supports several payment options for both deposits and withdrawals, as listed below:
Deposit Methods
Debit or Credit Cards
It allows users to purchase cryptos using their debit or credit cards, subject to an additional 5% fee. Moreover, banks may add their own charges on Visa and Mastercard payments. However, one may note that debit and credit card purchases will reflect almost instantly in the user's crypto wallet.
Bank Transfers
The platform enables users to deposit funds through SEPA (for EU users), Faster payment transfers (UK), and SWIFT bank transfers, subject to an additional fee of 20 GBP (roughly $27) for purchases under $1000.
Apple Pay and Google Pay
Users can also speedily deposit funds using Apple Pay or Google Pay at an additional 5% fee.
Cryptocurrency Deposits
It also supports cryptocurrency deposits. These materialize almost instantly at no additional cost.
Withdrawal Methods
Crypto Withdrawals
It allows users to withdraw crypto tokens from their wallets almost instantly.
Bank Transfers
All fiat withdrawals happen as bank transfers to the user's bank account. These transactions may take a few days to reflect in the recipient's bank account, similar to regular bank transfers.
Crypto Curious
Crypto Curious is level 1 of the Loyalty Program. Every new user who registers (and verifies) their profile gets enrolled in this level automatically. The platform does not offer an additional discount on commission fees for users in this profile.
Crypto Enthusiast
Users in Level 2 of the Loyalty Program, referred to as Crypto Enthusiasts, enjoy a flat 12.5% discount on commission fees while conducting trades on the platform. However, they are required to cumulatively spend a minimum of $5,000 over a brief period of 90 days. Crypto Enthusiasts also enjoy faster customer support as compared to Crypto Curios members.
Crypto Believer
Crypto Believer is Level 3 of the Loyalty Programme. In order to be an eligible Crypto Believer, users must purchase with Conmama for over 30 days, and need to spend a minimum of $18,000 over a period of 90 days or $50,000 over a lifetime. Every Crypto Believer enjoys a flat 25% discount on commission fees while trading on the platform.
It is incorporated under the name Cmama LTD. in Ireland. It strictly adheres to the standard Know Your Customer (KYC), Combating the Financing of Terrorism (CTF), and Anti-Money Laundering (AML) Procedures, and therefore collects identification documents from its users. It implies that the platform uses industry-standard safety features to protect the users' funds, crypto assets, and information.
Moreover, their website displays the standard SSL certificate, implying it uses an additional security layer to store sensitive information. It also uses 2FA (2 Factor Authentication) for accessing individual accounts. The exchange also deploys PCI guard security for storing its users' sensitive data.
Above all, users' crypto assets are stored in their secure crypto wallets, separate from Coinmama. Therefore, it is devoid of the risk of securing its users' crypto assets.
Furthermore, the platform is regulated by FinCEN (Financial Crimes Enforcement Network). The exchange not only adheres to FinCEN regulations but also follows the local regulations in every area of operation.
All these layers of security put Coinmama ahead of the competition from other similar crypto exchanges. Most existing users have found the platform extremely safe and reliable for conducting crypto trades.
Its most notable value proposition is its prompt customer support department. The team is known to be responsive to every query and review posted by its users. It offers multiple modes of communication to its users – email, social media, website helpdesk, phone, and live chat support. Among others, the phone is reviewed as the least helpful. However, users can easily rely on live chats, emails, websites, and social media for prompt query resolution.
Positive reviews for its prompt customer service increase every new user's confidence in the exchange. When new users are supported and guided through their exploration path for crypto trading and betting, it improves their trust in the crypto exchange. Moreover, it increases the probability of customer loyalty, and the overall reputation of the crypto exchange.
Alongside a prompt customer service team, it also posts regular blogs and tutorials for new and experienced users to help them through their trading journey. These features help the platform beat the intense competition within the Crypto Exchange industry and also compensate for the relatively higher commission fees charged by the platform.
What are Coinmama's Top Competitors?
Binance.US – Known for lowest trading fees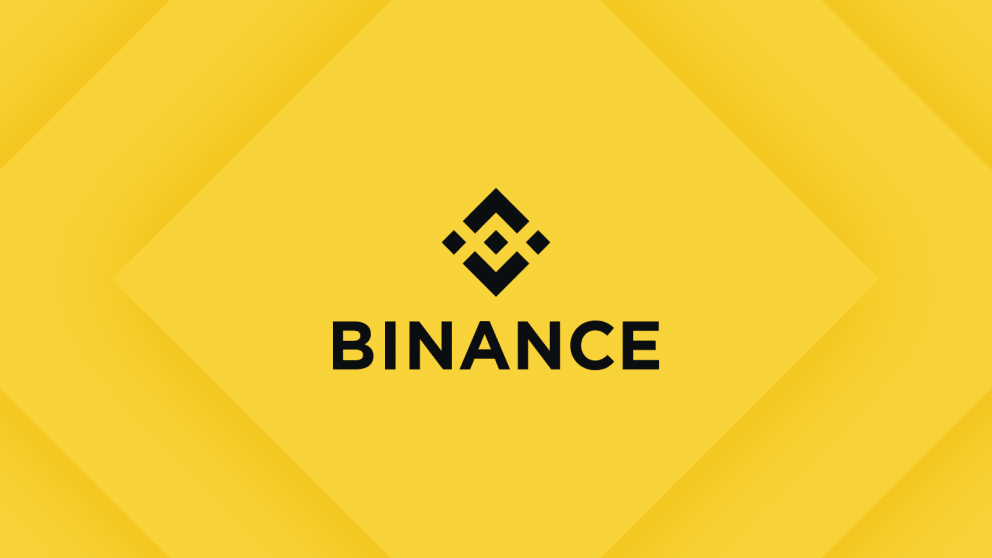 Overall Rating: 9.8/10.00
Trading Volume: Approximately $369.57 million
Fees and Commissions: 0.0%-0.1% maker/taker fee
Account minimum: $0
Cryptocurrency Options: Over 500 crypto coins can be traded
Bybit – Known for low trading fees and exclusive mobile app trading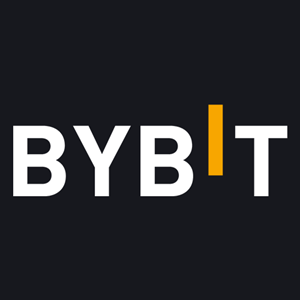 Overall Rating: 9.6/10.00
Trading Volume: $325.66 million
Fees and Commissions: 0.01%-0.06% maker/taker fee
Account minimum: $0
Cryptocurrency Options: Over 100 crypto coins can be traded
Coinbase – Known for the most secure cold wallet for crypto storage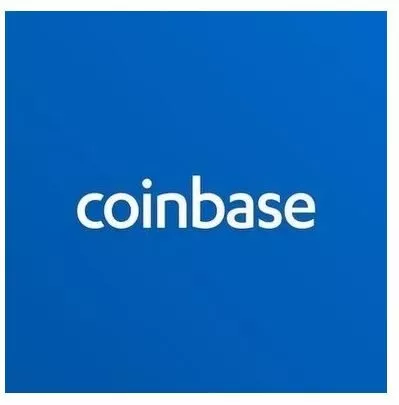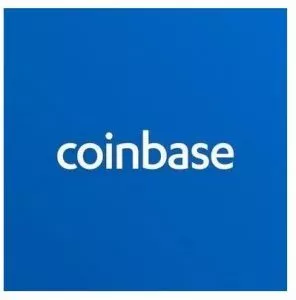 Overall Rating: 9.4/10.00
Trading Volume: $320.28 million
Fees and Commissions: Variable fees (Coinbase), 0%-0.60% (Coinbase Advanced Trade)
Account minimum: $0
Cryptocurrency Options: Over 250 crypto coins can be traded
Coinmama's easy user interface and straightforward transaction flow make it an attractive choice for new crypto users to begin their trading journey. With reliable security features and convenient fiat money payment options, it is the preferred crypto exchange for millions of users. Despite high fees and limited cryptocurrency options, the platform certainly falls on the positive side of purchasing leading cryptos like Bitcoin and Ethereum.
It enables crypto enthusiasts to purchase Bitcoin and other leading crypto coins using fiat payment methods like debit or credit cards, or bank transfers. Moreover, it processes transactions within 6 hours, therefore being quicker than most other exchanges. The verification process on the website or mobile application also takes up to only 30 minutes. Above all, the prompt customer service makes it the most ideal crypto exchange for new and experienced crypto traders.
When compared to its competitors, the platform charges a higher commission. Moreover, the platform lacks a cryptocurrency wallet, mandating users to deploy a third-party wallet. The platform is also working on offering a wider range of crypto trading options to choose from. However, the ease of use and convenient payment mechanism compensates for the higher commission and adds value for money, making it preferable and more reliable than its competitors.
How long does it take to receive my cryptocurrency after purchase?
Coinmama sends the cryptocurrency within 1 hour after the payment and wallet address are confirmed.
Is Coinmama safe and secure to use?
Yes, Coinmama is a safe and secure crypto exchange. It adheres to the standard Know Your Customer (KYC), Combating the Financing of Terrorism (CTF), and Anti-Money Laundering (AML) Procedures, and therefore collects identification documents from its users. Moreover, their website displays the standard SSL certificate. It also deploys 2FA (2-factor authentication) and PCI guard security for storing its users' sensitive data.
What are the identity verification requirements for using Coinmama?
For the first level of verification, a valid government-issued ID card (passport or driver's license) is required. For further levels of verification, a secondary form of ID card is required along with a utility bill.
How can I cancel or refund a transaction on Coinmama?
A transaction on Coinmama can be manually canceled from the payments page, or accounts page, or by reaching out to the customer service team.
Does Coinmama have a mobile app?
Yes, Coinmama has a mobile application. However, the application is only available for Android users.