supplier
Candyways Bonanza 3 Megaways: Demo Play
Where to Play Candyways Bonanza 3 Megaways?
Casino
Bonus
Features
Payments
Banking
Licenses
170% Crypto Bonus
Good Bonuses
Popular games
Reputable Game Providers
75 Free Spins No Debosit Bonus
Wager Free Bonus
Shared House Profits
Free Faucets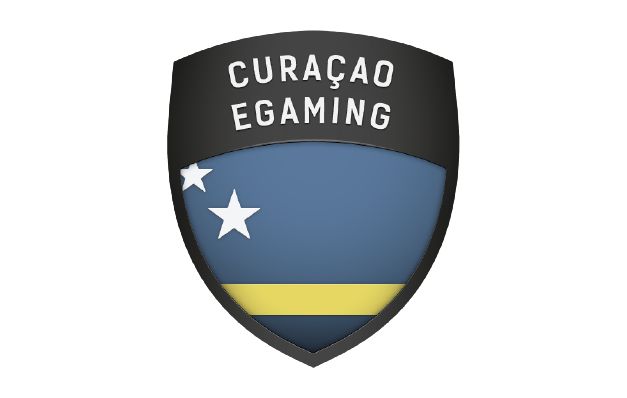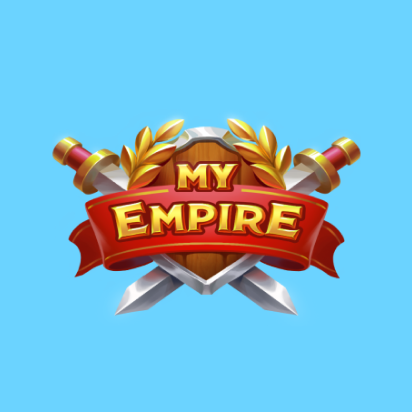 Up to $800 + 300 Free Spins
Crypto Casino
Large selection of games
Gaming-focused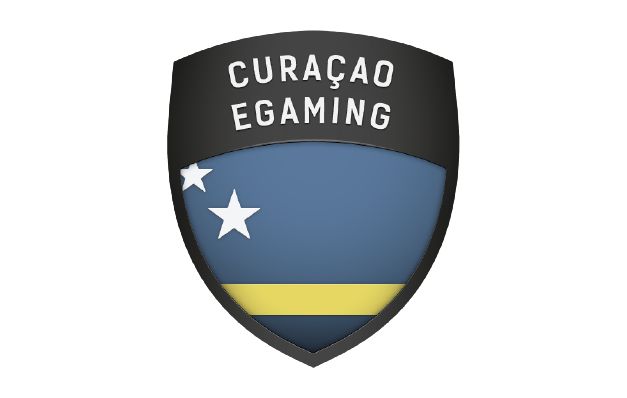 Candyways Bonanza 3 Slot: Overview
As the name suggests, the key feature in Candyways Bonanza 3 Megaways is the Megaways feature. It's one of the most popular gameplay mechanics in video slots, providing an incredible number of paylines. This particular title offers over 100,000 ways to win, which can lead to impressive payouts.
However, it's not just the expansion of the reels where the fun lies in Candyways Bonanza 3. It also has a range of bonus rounds and features to add to the gameplay. Players can enjoy additional wilds, free spin rounds, and even a bonus buy, depending on the jurisdiction. As a result, it's a video slot with plenty to enjoy, particularly for bettors who love many innovative gameplay mechanics.
How to Play Candyways Bonanza 3 with Crypto?
Playing with crypto is a simple task with Candyways Bonanza 3.
Select a top-class

crypto casino from our toplist

Make a deposit

Find the slot in the site's selection, and load the reels
The stake selection will vary between casinos, but the controls are always at the bottom of the screen. In the bottom right, the controls allow users to set their stake incrementally, and the spin button is on the right-hand side of the screen. 
There aren't any crypto-specific controls, but Candways Bonanza 3 allows crypto users to enjoy the title easily. The general benefits of playing with crypto come into play, such as higher levels of security and rapid transactions. As a result, it makes cryptocurrency the best method to play the Candways Bonanza 3 Megaways video slot.
What Cryptocurrencies Are Available?
Candyways Bonanza 3 Megaways Slot RTP, Details & Wager Limits
There's a variable RTP for Candyways Bonanza 3, but at its highest levels, it hits 96.01%. As a result, it provides an above-average return-to-player rate, which is fantastic to see. It allows users to approach the game using various bankroll management strategies, as the potential return is high enough to facilitate many stake styles.
Candyways Bonanza 3 Megaways has 6 reels, more than the standard reel offering. It allows the game to provide an incredible number of ways to win, with each reel offering up to 7 symbols for a potential 117,649 paylines. It's massively appealing to users, as the chance to create this many winning lines can lead to massive wins. It's particularly impressive if the high-value symbols land across multiple paylines.
The stake range for this slot is between $0.20 and $20, which is standard for a Megaways slot. The opportunity for both low and high-budget players to enjoy the game is excellent, ensuring it appeals to all demographics. There's also the opportunity for players to implement many strategies, which links well with the high RTP.
The available features in a video slot are critical factors for most players. With free spins and multipliers desirable for most users, checking what a slot offers before playing is essential. Fortunately, we cover every aspect of each casino game we review, so all of our users fully understand what the game offers.
The first main feature in Candyways Bonanza 3 Megaways is the wild booster. It's a mechanic which can trigger at any time on any spin, so it's available in the base game. It uses the top tracking reel on the screen, highlighting up to four symbols. Then, all highlighted symbols on the main reels become wild. Additionally, if it turns an already wild symbol wild, it expands to fill all slots below the icon on the reels. It can turn a losing spin into a big winner instantly.
Candyways Bonanza 3 Megaways provides cascading reels to users in the base game. It's available on every spin whenever a win lands. So, a single win can create many extra wins if the right symbols land.
The third significant feature is the free spins round. It's a standard bonus to expect in a video slot, but Candyways Bonanza 3 does provide some nice extras. The round starts when between 4 and 6 scatters land. It will then award 10, 12, or 14 spins. Some excellent bonuses are added to the reels during this bonus, starting with a reoccurrence of the scatter symbols.
4 or more scatters will award an extra 5, 6, or 7 free spins
A candy bomb multiplier adds between 2x and 15x multipliers to all wins
Candy bomb mystery can add up to a 100x multiplier to any wins
Candy bomb epic will multiply the current multiplier by between 2 and 5
So, some incredible wins are available to players during this bonus round. Additionally, Candylways Bonanza 3 Megaways also has a bonus buy feature. Costing between 100 and 200x the stake, it can award between 10 and 14 free spins and instantly start the bonus. UK players cannot use this feature as the country prohibits them.
The theme and graphics of Candyways Bonanza 3 is pretty self evident. Users can see from the moment the game begins, it's set in a world full of candy. As a result, there are plenty of bright colors and symbols with sweet designs.
It provides an impressive background for users, offering a superb shot of the world where the developers have set Candyways. With the game's theme so obvious, it's no shock to see wafers, cookies, and candy making up the scene.
The visuals have an excellent look, with the quality of graphics extremely high. Each symbol matches the theme perfectly, ensuring users can immerse themselves in this universe. Although it might be a struggle for those with a sweet tooth, this is a great-looking title for everyone who can resist their candy stash.
The overall design of Candyways Bonanza 3 is superb. It draws players in instantly with a fantastic colorful look. Each game aspect matches the theme, which is vital to retaining user interest.
In terms of game layout, it sticks to the standard slot tropes users find across many other titles. While it's not particularly innovative, in this regard, it makes sense to stick to what bettors know. With an impressive aesthetic, the screen layout is appealing to bettors.
The sounds match up to the overall theme perfectly. So, some nice sounds and music play while the reels spin, instantly putting users at ease. While it's not particularly ground-breaking, anything too outside of the box could run the risk of putting users off.
Plenty of symbols in Candyways Bonanza 3 Megaways ensure users can enjoy many chances to create wins. It covers the standard symbols users expect from video slots, wild symbols, scatters, and regular payout icons. It makes the reels shine, particularly with the range of colors. Users can see the following symbols on the reels in Candyways Bonanza 3.
All payouts are multiplied by the total stake:
| | | | | | |
| --- | --- | --- | --- | --- | --- |
| Symbol | 2 on a line | 3 on a line | 4 on a line | 5 on a line | 6 on a line |
| Wild | – | – | – | – | – |
| Scatter | – | – | – | – | – |
| Multiplier | – | – | – | – | – |
| Mystery | – | – | – | – | – |
| Epic | – | – | – | – | – |
| Dark Yellow | 0.5x | 2x | 3x | 5x | 10x |
| Dark Blue | – | 0.5x | 0.8x | 1x | 3x |
| Red | – | 0.4x | 0.5x | 0.7x | 1.5x |
| Purple | – | 0.4x | 0.5x | 0.7x | 1x |
| Orange | – | 0.3x | 0.4x | 0.6x | 0.9x |
| Light Green | – | 0.3x | 0.4x | 0.6x | 0.9x |
| Light Yellow | – | 0.2x | 0.3x | 0.5x | 0.8x |
| Pink | – | 0.2x | 0.3x | 0.5x | 0.8x |
| Dark Green | – | 0.1x | 0.2x | 0.3x | 0.7x |
| Light Blue | – | 0.1x | 0.2x | 0.3x | 0.7x |
Although the symbol choice appears to provide low payouts to users, the high number of paylines ensures some impressive wins are available. Additionally, the multipliers available in the bonus round ensure players can walk away with huge wins. For example, the 500x multiplier can turn a 10x the stake payout into a 5,000x the stake payout. Across more than one payline can make this an impressive top payout.
Candyways Bonanza 3 has high volatility. The reason for this is mainly due to the substantial maximum payout. With 20,000x the stake, the maximum win in Candyways Bonanza 3 Megaways, it means some impressive wins are available here.
A low-volatility game will provide plenty of wins to users, but the value is low. A high-volatility game is the opposite. So users have to wait much longer for success, but it's far more substantial when it arrives.
As a result, bettors may have to wait for a while between wins in the slot. Because high-volatility video slots provide higher potential payouts, the win rate tends to be lower. So, Candyways Bonanza 3 better suits players with a high budget.
So, users must ensure they have the requisite budget to begin spinning the reels in this title.
Candyways Bonanza 3 Megaways Mobile
Mobile play for Candyways Bonanza 3 is excellent. Users can enjoy the game across various platforms due to its HTML5 compatibility. Because it used this development environment for its creation, it makes it work perfectly in mobile browsers and apps.
Because it's available on all devices, iOS and Android users both have access. As a result, it covers essentially the majority of the mobile market.
The game has a fantastic design, providing players with a simple control scheme. The controls remain on the right-hand side, with the stake and spin selectors here. Because of this, it's precisely as bettors expect, ensuring a positive experience without any unwanted surprises.
A solid mobile version is critical in the modern market, as it's the fastest-growing demographic in the gaming world.
Pros
Has some fantastic features in place
An impressive maximum payout is available
Cascading reels provide the chance for multiple wins
The free spins feature has plenty of multipliers to create big wins
Cons
Wins don't come along very often
It might not suit lower budget players
On the whole, Candyways Bonanza 3 Megaways is a fantastic video slot. The Megaways mechanic is one of the most impressive features in casino gaming. It provides over 100,00 paylines, making for some incredible win potential. Adding cascading reels also offers some extra enjoyment for users, particularly with the combination of multipliers in the free spins round.
Our review found the free spins feature to be fantastic. Up to a 500x multiplier can turn even the most mediocre win into a huge payout. With extra spins also available, it can provide superb payouts for users.
A slight downside is the high volatility may exclude low-budget players. Although, it's a tradeoff some users must make to play for the biggest wins.
Overall, Candyways Bonanza 3 Megaways is a hugely impressive video slot. Enjoyable features, great visuals, and a popular theme make it well worth trying.
Are There Free Spins or Bonus Rounds in Candyways Bonanza 3 Megaways?
Yes, there are. Candyways Bonanza 3 has a free spins feature. It appears when at least 4 scatter symbols land with a minimum of 10 free spins available. Users can get multipliers of up to 500x here, making it a potentially extremely lucrative round.
What Are the Wagering Limits in Candyways Bonanza 3 Megaways Slot?
The wagering limits in Candyways Bonanza 3 Megaways are between $0.20 and $20. It provides the opportunity for lower-budget players to access the game, but medium to high-budget players can also enjoy the title.
Can I Play Candyways Bonanza 3 for Free in Demo Mode?
The game is available to enjoy in demo mode. It depends on the crypto casino as to whether users can try the game or not. Some don't provide demos, some only allow players with an account to try them, and some allow anyone to play them. So, it's critical to check first.
Is Candyways Bonanza 3 Slot Fair and Random?
Yes it is. As long as it's available at a recommended crypto casino from our toplist, users can trust the game to behave fairly.