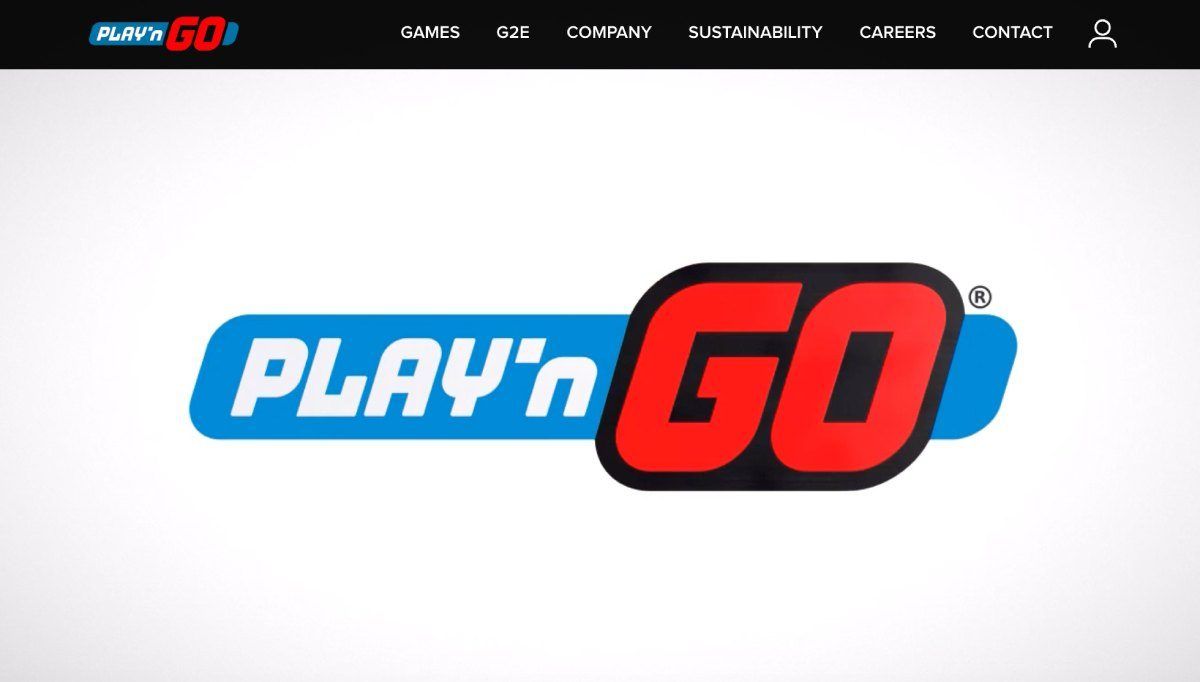 Play'n Go Provider: Overview
Although it doesn't have the name value of developers such as NetEnt and Microgaming, Play'n Go still commands a high level of respect in the industry, partly due to its reputation for creating high-quality titles and using innovative features. With more than 300 slots, there's plenty to enjoy about Play'n Go releases. We've looked closely at some of its games' most important factors.
Pros
Has a superb range of different video slots
Releases fewer titles each year to concentrate on quality
Excellent regulatory licenses from top regulators
High payouts from progressive jackpots are available
Cons
Isn't as well-known as some other bigger developers
Fewer titles in its roster compared to other companies
How to Play Play'n Go Slots with Crypto
It's relatively simple to start betting with crypto with Play'n Go slots. Bettors just need to follow our simple steps to get up and running.
Use our detailed reviews to find the most suitable crypto casino
Create an account and complete the sign-up process
Deposit crypto to the account
Select a Play'n Go slot from the available selection
Set the stake, spin the reels, and wait for the wins
The game layout for Play'n Go is pretty much industry standard. Users can easily find the controls at the bottom of the screen. However, some games have controls along the side of the screen for mobile versions. All titles are simple to use, making them accessible to players.
Using crypto to play these titles provides advantages to bettors. Faster access to winnings and higher levels of security are the two most prominent benefits. However, users can find other reasons why it's advantageous to play using crypto.
What Cryptocurrencies are Accepted?
Slot RTP, Details & Wager Limits
Each game will have varying details. So, while some titles will have an RTP of 94%, others can go as high as almost 97%. As a result, it's vital to research each individual game before playing.
Players can also find games with low, medium, or high volatility with Play'n Go, so there's something for everyone. Wager ranges can also go from $0.10 to $100, so everyone from low to high-budget players can enjoy Play'n Go titles.
The available features will also vary. Some games will have many bonus rounds, whereas others may be purely a set of reels.
Play'n Go has some fantastic features available in its slots. While there's no set list of features which every game will offer, there are some innovative and enjoyable game mechanics on offer. 
There is a range of cluster pay titles with cascading reels available through Play'n Go. It ensures a more video game feel than traditional slots and some excellent payout potential. There's also the conventional free spin feature available in many titles. However, Play'n Go sometimes approaches it from a different angle, allowing players to choose multipliers and even change the volatility for the bonus.
Additional bonus rounds are available, with bettors able to try picking features and some enjoyable mini-games. On the whole, Play'n Go has a competitive list of features available in its games.
Graphically, Play'n Go has plenty of variation in its titles. Games such as Book of Dead use a realistic style for their graphics. It helps to provide a higher level of immersion for users, as the visuals don't take people out of the moment by being over-the-top.
However, it does have plenty of room for more silly-style images. Reactoonz is a great example of this, as it uses ludicrous pictures to great effect. It adds to the overall experience, making it one of the most fun games on the market.
Of course, Play'n Go also utilizes many different themes, so bettors can enjoy games which appeal to their preferences. Wild West, ancient Egypt, cartoons, and licensed themes are in place with this developer. It ensures a fantastic selection giving users amazing options.
The design at Play'n Go gets a lot of focus. It's apparent from the moment the screen loads up. Everything is in a sensible place, ensuring it's simple to play. Anyone who's played a slot before can jump right into a Play'n Go title. It's extremely user-friendly, which is a standout feature of this developer.
While some providers ignore the audio aspects of games, it's not the case with Play'n Go. The sound effects are fantastic, adding to the immersion of games. They all make sense relating to the title's theme, so players won't find futuristic lasers in a Wild West release. They're also high-quality, so there's no worry about faint or fuzzy sounds coming through.
The music also has a similar amount of due diligence, with theme tunes matching up to the theme, helping bettors to truly get into the mood of the game. It shows the level of effort the developers put into making each game as good as possible.
Play'n Go covers all spectrums of volatility. From low to high, bettors can enjoy all different levels of the game. Users must understand the difference with each volatility level providing a distinct gameplay style. 
A low-volatility game gives players regular wins, but they're at a lower value when they arrive. A high-volatility title is the opposite, offering higher value wins but less regularly. A medium-volatility release sits in the middle of these two extremes.
As a result, bettors will need to approach each game differently. A high-volatility title will require a higher bankroll, as there will be long periods with minimal wins. However, a smaller bankroll can sustain more spins with a low-volatility game. So, users can select the game which best matches their budget.
Users can enjoy Play'n Go games on mobile. The reason for this is it uses HTML5 and js to create its titles. So, there's a superb level of compatibility with releases. HTML5 is particularly important as it allows multiple platforms to access a game using a single code base. As a result, players can open games using browsers on both desktop and mobile devices. 
The mobile design is fantastic, with image scaling ensuring each title looks perfect on a smaller screen. Play'n Go also ensures the controls move to a logical place on the mobile screen, with touchscreens providing responsive control methods.
As mobile gaming is the fastest-growing sector of online betting, it's excellent to see the focus Play'n Go provides on mobile development. All kinds of players can enjoy Play'n Go titles, no matter what platform they choose to use.
Play'n Go has a reputation as one of the best software developers in the casino industry. With more than 300 high-quality slots, it's a hit rate many other providers would kill for. As already covered, Play'n Go releases fewer games yearly to ensure it retains the highest standards. It means in terms of revenue, it doesn't quite hit the same heights as the biggest developers, but its reputation is beyond reproach.
Crypto slot lovers can enjoy some incredible games with Play'n Go, and as an award-winning provider, it's likely to continue its run of releasing excellent games. In our opinion, Play'n Go is a seal of quality, with it being a company which dedicates itself purely to releasing superb games.
In this section, Will Wood will address your inquiries and the most common questions regarding this game provider and offer guidance to newcomers in the field. Feel free to submit your questions through our contact form, and we will strive to respond within 48 hours.
Are There Free Spins or Bonus Rounds in Play'n Go slots?
Yes, Play'n Go features free spins and bonus rounds in many of its slots. However, it's important to check what's available before playing, as every title is different. So, users looking for specific bonus rounds must research first.
What Are the Wagering Limits for Play'n Go Slots?
It all depends on the game. Some titles will have lower wagering limits in place, while others will allow for higher stakes. The potential range sits between $0.10 and $100. So, it allows all budgets access to Play'n Go.
Can I Play Play'n Go Slots for Free in Demo Mode?
Yes, Play'n Go does offer demo versions of its games. However, not all crypto casinos allow players to try games for free. As a result, it's imperative to research what each site has available.
Are Play'n Go Slots Fair and Random?
They are. Play'n Go ensures it uses a random number generator to run the mathematical models for its games. As a result, each title is completely fair to all players. Additionally, as Play'n Go has a license from the MGA and UKGC, it also has to undergo regular audits to ensure it's behaving fairly.