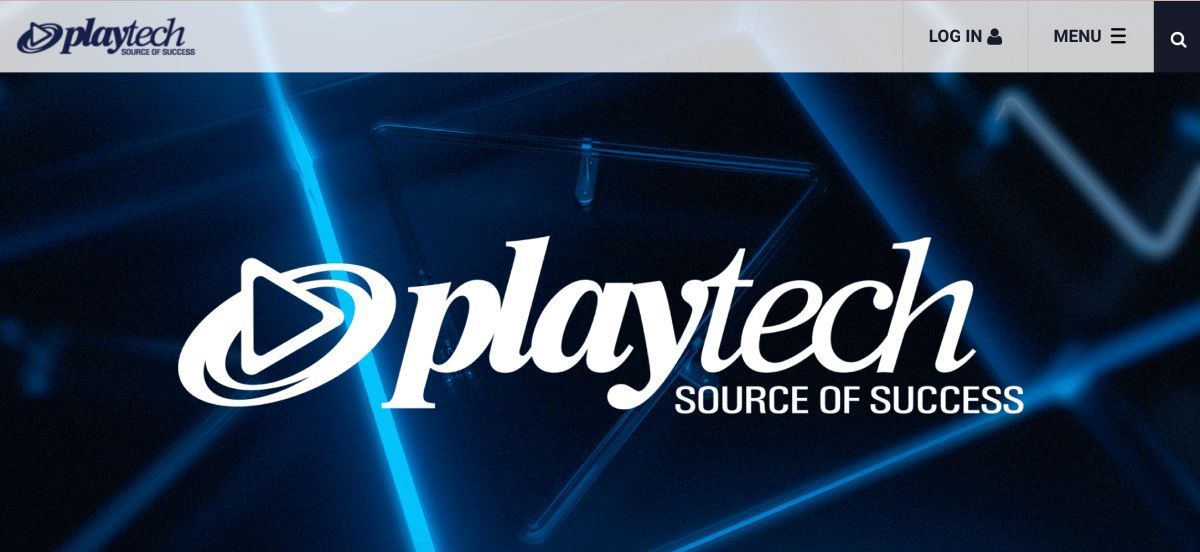 PlayTech Provider: Overview
PlayTech came into the market in 1999 and gained instant fame in the Estonian Poker scene, which was its first market. It's currently the largest online gambling software supplier that's publicly traded on the London Stock Exchange. The company was founded by Teddy Sagi and is currently headed by Mor Weizer. The company has over the years expanded their portfolio beyond the poker games, venturing into slots,bingo and government sponsored lottery solutions. Additionally, they moved beyond software development and ventured into iGaming and online trading. What has kept PlayTech at the helm of the industry for the past twenty two years is their creativity and innovation. Their game plan has been the continued supply of topnotch gaming products and content, and they have supplemented this with strong licenses and partnerships to dominate the market space. Every game you play from PlayTech has the signature of the company's cutting edge software technology infused with creative and disruptive themes and game concepts to create a totally immersive gaming experience.
They offer a wide array of games that players around the world find captivating. Some of the popular PlayTech games include:
Kingdom's Rise
Jungle Giants
Age of the Gods
Buffalo Blitz
Gem Heat.
PlayTech has created an excellent team of the most innovative developers in all the countries where they operate, and given them a platform to create the best quality of gaming software. The result is a formidable force to reckon with in the marketplace. Their CEO, Mor Weizer, has also been at the helm for 15 years, which gives him a wealth of experience in the iGaming industry, and how to steer the company to more success. In 2021, the company was acquired by Aristocrat Leisure for $3.7 Billion. Despite the mergers and acquisitions, the brand has continued to dominate the marketplace with each new game released better than the last. Presently, they're leveraging blockchain technology to venture into the fast expanding market of crypto gambling. Let's dig deeper into what sets apart this gaming solutions provider apart from all others in the market.
Pros
Extensive library of superior quality games
Mobile optimized software
Multiple licenses
In-game progressive jackpots, no deposit bonus, free spins and other promotions
Multi-language support
Jackpots, bonuses and tournaments with massive prize pools
Good RTP with some slots going as high as 99%
Cons
Geolocked
Withdrawal limits for wins
Limited ways of connecting with their customers
How to Play PlayTech Slots with Crypto
Using crypto to play Playtech slots is a simple and straightforward process. Here are the steps to follow:
Choose a Crypto Casino: You can tell whether a casino offers PlayTech Slots. You also have to ensure the casino uses the crypto of your choice before registering to play. The most popular cryptocurrencies that casinos allow players to use include Bitcoin, Ethereum, and Litecoin.
Signup and Verify Your Account: You'll need to fill out a preferred username, email address and password.
Deposit Crypto: Head to the cashier section of the account and choose the deposit option. They will prompt you with the available cryptocurrency deposit methods. For example, if you choose Bitcoin, they'll provide a wallet address where you can deposit your coins.
Browse the Available Games: Every casino has a collection of games and systems they use to classify them. You can use the search bar to single out PlayTech games from the selection. Once you choose the provider, you'll get a collection of their slots.
Set Your Wager Limits: Once you have decided which PlayTech slot you want to explore, it's time to set the bet limits. The limits depend on many factors, like the possible maximum payout, the game's volatility and also your bankroll. Set the amount you're comfortable playing with without burning too fast into your bankroll.
Play a Demo Game: It's also a good idea to play a demo game and find out how the game plays out before playing for real money. Many PlayTech versions come loaded with a demo that offers you at least 1000 units of currency to play around with. You can play with real money once you've understood the gameplay and mechanics.
Spin the Reels With Real Money: Spinning the reels with real money is the fun part. You can choose to manually spin the reels each time, or set the automatic spinning function to the number of times you want to spin.
Get your Winnings: Once you've won, you can easily claim your earnings by hitting the withdraw button. The process should take a few minutes once the casino has confirmed the win and that you've met all other terms and conditions.
What Cryptocurrencies are Accepted?
Slot RTP, Details & Wager Limits
In addition to superb gameplay, varied themes and game concepts, PlayTech slots are known to have excellent offerings for players. Here's everything you need to know about their game offerings.
RTP stands for Return to Player. Casinos and game providers always express it as a percentage. It is the opposite of house edge and determines how much you're likely to get back when you wager on a slot. For example, if a PlayTech slot like Age of the Gods has a 95% RTP, it means that you should get $0.95 back for every $1 that you wager. Here's a sample of the RTPs you can expect from PlayTech's slots:
| | |
| --- | --- |
| Slot | RTP |
| Age of the Gods | 95.01% |
| Dragon Bond | 96.84% |
| Goblins Cove | 96.0% |
| Dr. Lovemore | 97.01% |
| The Gladiator | 91.46% |
| Flunky Monkey | 96.94% |
Slots come with wagering limits that dictate the least amount you can bet on a round and also the maximum. The wager limits determine a lot of things, including the maximum possible cashout. Players love PlayTech's slots because of the variable wagering limits. The minimum you can wager on the slots is $0.01, while the maximum is $250 per spin.
Without the themes, all slots would be boringly similar and there'd be little to interest players. Fortunately, PlayTech's game concept developers never lack inspiration to come up with disruptive themes for their games. From really popular movies, Egyptian Pharaonic era, Greek Mythology, Japanese Samurai and more. Here's a breakdown of the common playTech slot themes:
| | |
| --- | --- |
| Theme | PlayTech Slot Name |
| Ancient Rome | The Gladiator |
| Animal/Playful | The Great Chicken Escape |
| Greek Mythology | Age of the Gods |
| Norse Mythology | Thunderstruck II |
| Candy | Fruits Vs Candy |
| Festive/Christmas | Santa's Riches |
| Egyptian Mythology | Cleopatra gold |
The symbols, free spins, and other features combine with the themes to create an out-of-the-world gaming experience.
The special features used by a software provider sets their games apart from everything else available in the industry. PlayTech's slots are known for their exceptional features and elements that take the gameplay to the next level. Here is a brief description of the common features associated with the slots.
Theme Variety: as mentioned, themes are the first thing that sets apart PlayTech's slots from the others in the market.
Multipliers: This feature comes in handy because it multiplies your bets, line wins and comprehensive wins by as little as x2 and sometimes, as high as x10,000.
Wilds and Mystery Symbols: Themed slots will always have mystery symbols to add to the intrigue. They usually transform into random symbols, and when there are several matching ones on a payline, the player wins.
Volatility: Most of PlayTech's slots range between medium and high volatility. Medium volatility means that you get decent wins at regular intervals.
Megaways: These are a new and exciting way to play slots. Typically, slots will have a fixed or variable number of paylines, and they don't exceed 100. However, megaways expand this and offer hundreds of thousands of possible ways to win a combination. King of Olympus and Buffalo Blitz are excellent PlayTech megaways slots.
Feature buy-ins: PlayTech slots have a feature that allows you to enjoy a bonus without having to spin the reels countless times to get one, the bonus buy-in.
Online slots come with a wide array of themes and graphics. Some of the most popular themes that have dominated the iGaming space for the past decade include animals, horror, ancient civilizations and magical fantasy. PlayTech has a good number of slots that have tapped into ancient civilizations like Egypt, Greece, Rome, Vikings and others. These slots hold the same appeal as the games, movies and other literature that people consume crafted around the same subjects. Other themes and graphics that regularly occur in playtech slots include:
Retro Symbols: While highest paying symbols are usually crafted around the characters that marked the era whose theme a PlayTech slot is based on, including fruits, sevens and bars.
Mythological Symbols: The themed slots come with interesting graphics based on myths, folklore and legends.
Haunted Houses: Some slots like Halloween Fortune have a different set of symbols altogether. They feature haunted houses and all the thrill of horror that comes from approaching their threshold during a halloween evening's trick or treat.
The number of symbols and graphics that PlayTech exploits in their gaming activities is not in any way exhaustive.
PlayTech carefully curates the audio tracks to infuse with the video graphics and other components to complete the video slot. The music is picked according to the theme and period that the slot is set in. For example, tribal drums and chants will accompany the slot with a theme centered around an ancient civilization while modern upbeat and electric music could be part of a sci-fi themed slot. The seamless integration of what the players sees and what they hear is what makes PlayTech's slots extremely delightful.
PlayTech slots have a volatility index just like all other casino games. It means that when you're playing the slots, you're taking a chance at the frequency of the payouts. Here are levels into which Playtech slot volatility falls.
High Volatility: These slots usually have the lowest hit rate, which can be as little as 1% and 5% at most.
Medium Volatility: Here, the hit rate ranges between 10 and 20%. It means that your chances of getting a win are still slim, but at least better than when playing a high volatility slot.
Low Volatility: These slots will give you small payouts and ensure you get them many times throughout the gameplay.
PlayTech's slots are well-optimized for mobile gaming. The company has invested heavily in coding language and software that makes the games seamlessly compatible with mobile devices. They also recently launched all their live games on mobile devices. Playing the games on a mobile device is exciting because of the user-friendly interface, and smooth gameplay. The live games and video slots are built on HTML 5 and Native, which solves the compatibility dilemma common in mobile casinos. Playing PlayTech's slots on mobile devices like Android and iOS is just as immersive and rewarding as doing it on PC.
PlayTech has come a long way from its origins in the Estonian poker software development scene back in 1999, to becoming one of the top three gaming software providers in the world. They've managed to achieve this level of success by investing in the right talent, acquiring strategic partnerships and being daring enough to venture into new markets. Their games and overall offering sets them apart from other providers, not to mention their constant rewards, incentives, bonuses, jackpots, and promotions to get and retain fans. Playing their games guarantees you a fun gaming experience and a high probability to win. Register in a casino offering their games and start the journey.
In this section, Millicent Ngugi will address your inquiries and the most common questions regarding Playtech and offer guidance to newcomers in the field. Feel free to submit your questions through our contact form, and we will strive to respond within 48 hours.
Are There Free Spins or Bonus Rounds in PlayTech slots?
Yes, free spins and bonus rounds are a common promotional feature in PlayTech Slots. They are triggered by special symbols when you're spinning the reels.
What Are the Wagering Limits for PlayTech Slots?
The wagering limits for PlayTech's slots range between $0.01 and $250.
Can I Play PlayTech Slots for Free in Demo Mode?
Yes, you can play PlayTech slots for free in demo mode and only wager real money once you're ready for it.
Is PlayTech Slots Fair and Random?
The software provider gets someone to audit their games independently and ensure that they are fair and random.
How can I make money from PlayTech?
You have to register in one of the casinos that offer PlayTech slots and choose one of their games to play. Place a wager and spin the reels.