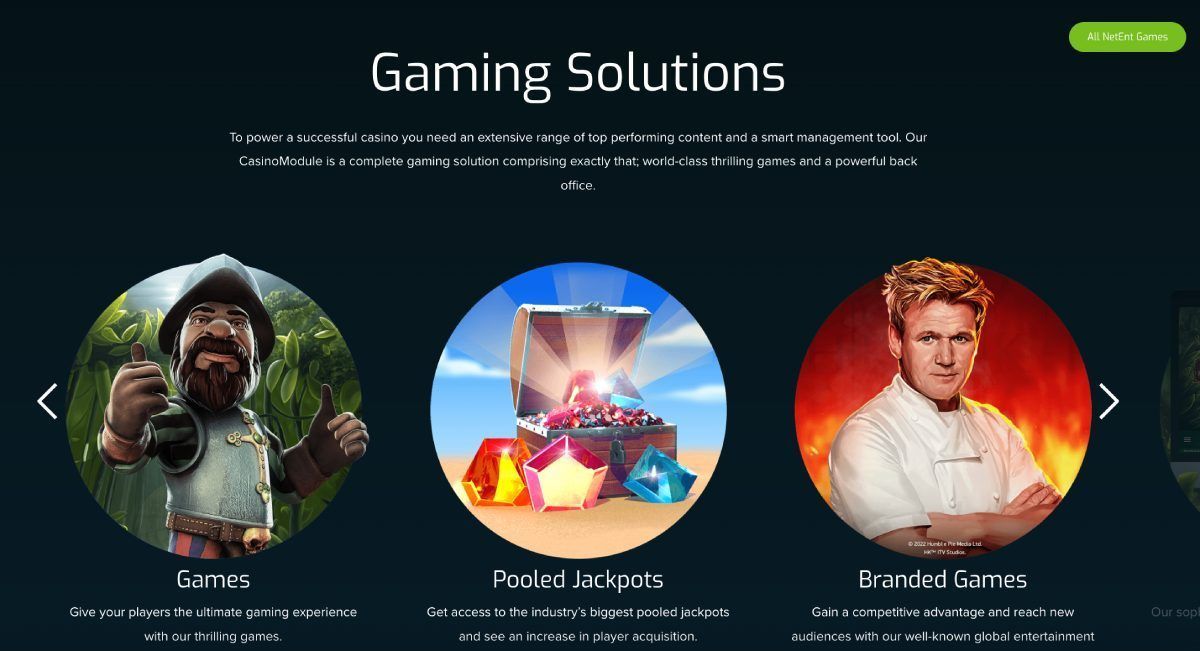 Although it is well-known to the betting world, newcomers to the world of gambling and crypto may need some extra information. Our overview combines the most pertinent facts about the slot provider in an easy-to-understand guide. Step into this developer and become an expert on this powerhouse of slots!
Pros
Has a vast selection of different video slot games
Some of the best titles on the market come from here
Mega Fortune allows players to play for some of the biggest possible payouts
It provides live dealer games for a more immersive experience
Cons
Sometimes sacrifices quality to ensure it has lots of new releases available
How to Play Slots with Crypto
It's no challenge for experienced players to start at a new crypto casino. However, anyone new to blockchain betting may not be aware of the best crypto-friendly online casinos. Fortunately, our fantastic reviews make finding the most suitable site simple. Our easy-to-follow guide allows beginner bettors to start playing without any trouble!
Use our quality reviews to find the best crypto casino
Check the terms and conditions and then create an account
Make a deposit and wait for it to complete
Choose the best slot in relation to the deposit value
Pick the most appropriate stake and spin the reels
Watch them land and hopefully create some big wins
Users playing with crypto will see several benefits. Faster payouts and heightened security are two of the top choices, but it's possible to see value increases due to the crypto market's volatility.
What Cryptocurrencies are Accepted?
Slot RTP, Details & Wager Limits
The RTP value for a slot is what it returns to the player on average over its lifetime. So, if a title has a 96% RTP, it will return 0.96 BTC for every 1 BTC player's wager over its lifespan. However, it's critical to understand this is an average, so it won't return this amount for every game.
The slots from this company tend to sit between the 95-96% range for RTP. However, there are anomalies, with some games going as high as 99%! Bettors must understand each title will have a different RTP value, so they must research it first before playing.
Wager ranges are variable for the slots. Some games will sit between $0.20 and $50 for a wager range, while others will allow bets between $0.10 and $100. So, users need to check the wager range before betting to ensure they have a budget which matches the limits.
When it comes to features, NetEnt covers the most traditional options. Bettors can enjoy free spins, picking rounds, multipliers, cascading reels, and wild modifiers. Although there's nothing truly innovative in the list, it's essentially the greatest hits of what players want to see.
Although this may sound like a slightly negative outlook, it's actually quite positive. Traditional players will be able to enjoy everything this developer has to offer as it's simple and isn't confusing. Many games try to be innovative, and they create games which water down the experience with new features. This game provider powerhouse, on the other hand, sticks to the classics, which work extremely well.
The theme is an area where NetEnt pushes the boat out somewhat. Finding new themes in the crypto slot world is a challenge. However, it regularly provides new experiences for players. Everything from sci-fi to fairy tales is available, ensuring users never get bored with these titles. Of course, the theme isn't the only important aspect of presenting its slots, but it always starts with a strong foundation.
The graphics add to the overall experience. The visuals are most impressive because they always link with the theme. So, users won't see faded imagery for a modern theme. Likewise, a steampunk game will have graphics which match the aesthetic. If a game requires a cartoon style, then it will provide it on the screen. As a result, it has some of the best visuals on the market.
The design of NetEnt games is unparalleled. Each game aims to provide the most user-friendly experience possible. Nothing is left to chance regarding the design team, from the backgrounds to the control scheme. It ensures it's easy to pick up and play one of their games, whether the player is a beginner or a seasoned veteran.
The company applies the same vigor to its sound effects. Each game has full synergy between its sound direction and game theme. So, expect to hear rocket boosters and lasers in a space game and gunshots and horses in a Wild West game. Everything about the sound links to the topic of the slot, which increases immersion.
The music follows a similar path, with soundtracks sticking to the title's theme. Users can completely get into the whole experience and enjoy the slot to its full potential.
The volatility of slots impacts the mechanics of the game. A title with low volatility will create wins regularly. However, the payouts will be lower for these games. A more volatile title offers fewer regular wins but increases the value of the payouts. So, users must weigh which title matches their betting strategy. There are titles with medium volatility for players who want something in the middle of the two extremes.
A higher-risk strategy will require a much larger bankroll, so it's critical to consider this when choosing a slot.
Players can find all types of volatility with NetEnt slots, so it's worth researching what each game has available. However, the general rule of thumb is to look at the maximum payout. The higher the payout, the bigger the chance the slot will be volatile.
NetEnt has been at the forefront of mobile development for years. It was one of the first companies to go back and re-code slots to be compatible with modern devices, so many rightly regard it as an industry leader. All current releases use HTML5 for development, so they ensure cross-compatibility. With modern mobile devices having impressive browsers, there are no issues with games struggling to run.
It allows the design of the games to switch from big screens to small ones without any visual glitches. The controls switch perfectly, so the touchscreens provide a responsive environment. With mobile play being such an important aspect of the market now, it's fantastic to see a company taking the development of the titles so seriously.
NetEnt has an incredible reputation amongst the betting community. It extends to the crypto world, offering many titles to crypto-friendly casinos. It's excellent to see as some companies are less welcoming to crypto users, which can provide a barrier to entry.
The game selection with this software developer is one of the best in the industry. Although a superb range of standard video slots is available, the progressive jackpot is the most impressive, regularly breaking records. So, any player looking for the biggest possible wins can consider playing Mega Fortune. Each title has a superb design in place, ensuring bettors will love any crypto casino with its titles available.
Using our reviews will make it simple to find the most suitable crypto casino. Take a look today to discover which sites best matches your requirements!
In this section, Will Wood will address your inquiries and the most common questions regarding NetEnt and offer guidance to newcomers in the field. Feel free to submit your questions through our contact form, and we will strive to respond within 48 hours.
Are There Free Spins or Bonus Rounds in NetEnt slots?
It does feature free spins and bonus rounds. Although the choices are different between games, there is a bonus feature in almost every title. So, bettors looking for extra fun beyond just spinning the reels can enjoy it here.
What Are the Wagering Limits for NetEnt Slots?
It depends on the game. Some titles allow bettors to start with a stake as low as $0.10, while some require at least $1. The maximum stakes can range between $50 and $100, so there's plenty of room for maneuvers for different budgets.
Can I Play NetEnt Slots for Free in Demo Mode?
Yes, most of this developer's slots have a demo version available. However, not all crypto casinos allow players to try demo versions, so it's important to research which sites provide demos to try games before playing for real.
Are NetEnt Slots Fair and Random?
Yes, they are. As one of the most prominent developers in the world, it has a reputation to uphold. As a result, it submits to regular audits to ensure its random number generators are behaving in a fair manner.