What is a Gaming Provider?
Game providers are software development companies who create the game you dearly love on any casino. While you may say that all casinos have the same prevailing themes, these games are developed by individual companies that don't always work together.
With a team of designers, developers, and artists, they can constantly create and supply casinos with new titles that maintain players' excitement.
Game providers have a multi-role; depending on their experience, they can target multiple gambling sectors. However, most of them specialize in a single game type and use that momentum to drive innovation further. They invest in research and development to bring unique and groundbreaking ideas to life, and that's why they tend not to expand their development into other areas only when they've mastered a cash cow.
These providers work on developing slots, table games, live casino iterations, and variations of slot games to keep player expectations high and always stay ahead of the curve.
They collaborate with third parties like gaming websites, apps, and experts to integrate their games into their platforms. Without third parties or game buyers, there wouldn't be any games to be with. There's always a back-and-forth between vendors and clients, and game providers use their feedback to ensure they target all parties involved. As each provider has its style, they meet the same goal: enabling players worldwide to engage in immersive gaming experiences.
What is A Crypto Casino Game Provider?
On the flip side, a crypto casino game provider is a game studio or developer who creates casino titles intended to be added and used on crypto casinos. More often than not, you won't find the same game titles in regular casinos. These studios know the popular games among crypto degens and only focus on that target audience.
They play a key role in shaping the development of the industry since they're constantly interacting with new technologies. On a similar note, they create the same type of gameplay with minor tweaks, but the hooks and triggers players are exposed to during the game stay the same. Composed by developers, artists, and mathematicians who strive to create game logic and creatives, crypto game providers have much more difficulty.
Blockchain technology is new, and a lot can go wrong. Unlike regular providers, crypto game providers put a lot of emphasis on ensuring the games are fair and secure. Crypto gambling took off because it gives users the peace of mind that game outcomes aren't tampered with. The responsibility towards casinos and other clients of crypto game providers is to develop high-quality games, ensure smooth gameplay, integrate with the crypto casino platforms, and provide ongoing technical support.
Cryptocurrencies in gambling is an opportunity to onboard more users, but game security and guaranteed payouts need to be top-notch. Why? Because it creates opportunities for these game studios to build their reputations and expand into creating blockchain-based games. Currently, these providers create partly decentralized games that have blockchain-embedded security. Casinos only allow users to deposit using crypto while handling payments internally with their tokens.
There's no complete ownership of one's digital assets when playing a crypto game. However, it helps build trust with the players and showcases how crypto can be used in gambling. Crypto game developers have a much more difficult task since they must adapt to a changing industry.
The Best Crypto Casino Game Providers
What is a Blockchain Game Provider?
A blockchain game provider in the casino context is a company that uses smart contracts and decentralized features to enhance or re-architect traditional casino games. The games developed on blockchain give the user a guarantee that all results and outcomes are generated through smart contracts and offer payouts automatically without having to use third parties to approve the payouts.
Blockchain game developers use several decentralized features, including smart contracts, non-fungible tokens (NFTs), and network protocols, to enhance gameplay and make it fair. Other features include true digital ownership of in-game assets, cryptocurrency wallets, and the ability to earn real-world value from participating in the gameplay.
Unlike traditional or crypto game providers, blockchain game developers have a much more complex task. Games are more complex, and one game can only be integrated into a single network, which makes development all that expensive. Additionally, blockchain game publishers only focus on building and improving a single game rather than expanding and creating multiple game titles.
Blockchain games can foster interactivity between users; however, due to interoperability issues and a lack of, users can only interact within their ecosystem. It also gives users access to multiple platforms without verifying their accounts or going through KYC processes since users can connect to blockchain casinos and games using just their wallets.
With a focus on creating provably fair gameplay, the immutability of the blockchain enables players to verify the fairness of game mechanics and outcomes, which ensures a transparent and trustworthy gaming experience.
Blockchain game providers have changed how gamblers and players view their interaction since they can gain more value from playing the games by owning scarcity-driven virtual assets and actively participating and earning in player-driven economies. On the other hand, developers can explore innovative game design concepts, monetization models, and revenue-sharing options.
The Best Blockchain Game Providers
What to Look into When Choosing a Game Provider?
When selecting a game provider for your online gaming platform, several crucial factors must be considered. Making an informed decision ensures you partner with a provider who aligns with your goals and delivers an exceptional gaming experience to your players. Let's explore the key aspects to examine when choosing a game provider.
Cooperation Conditions
First and foremost, evaluating the cooperation conditions offered by the game provider is essential. Consider revenue share models, pricing structures, and contractual terms. A transparent and mutually beneficial partnership is vital for long-term success. Ensure that the cooperation conditions are fair and sustainable, allowing both parties to thrive and grow together.
Intergration
The ease of integration is another critical factor to assess. A seamless integration process ensures that the provider's games can be smoothly integrated into your platform, minimizing technical challenges and saving time. Look for a game provider that offers flexible and efficient integration solutions, including APIs and software development kits (SDKs), to simplify the integration process.
Adhering to Regulations
Compliance with gaming regulations is paramount when selecting a game provider. Verify that the provider adheres to all relevant legal and regulatory requirements in your platform's jurisdictions. This includes ensuring compliance with age restrictions, responsible gambling practices, and data protection regulations. Working with a provider that values and prioritizes regulatory compliance helps mitigate risks and ensures a safe and secure gaming environment for your players.
Provider Reputation
A game provider's reputation and track record are crucial factors to consider. Research the provider's history, industry standing, and client testimonials to gain insights into their reliability, professionalism, and commitment to quality. A reputable provider with a proven track record is more likely to deliver high-quality games and provide excellent support and service throughout your partnership.
Regulation and Licensing
Verify that the game provider holds the licenses and certifications from reputable regulatory authorities. Licensing ensures the provider operates within legal frameworks and undergoes regular audits to ensure fair gaming practices. Working with a licensed provider not only ensures compliance but also instills confidence in your players, contributing to the credibility and trustworthiness of your platform.
Player Interests
Ultimately, prioritizing player interests should guide your decision-making process. Consider the target audience of your platform and assess if the game provider's portfolio aligns with their preferences. Look for a provider that offers a diverse range of high-quality games with engaging gameplay, appealing themes, and innovative features. Additionally, consider factors like game performance, mobile compatibility, and customer support to ensure your players have a smooth and enjoyable gaming experience.
Ensuring Fairness and Reliability: How Crypto Casino & Blockchain Game Providers Achieve Trustworthiness
Crypto casinos and blockchain game providers have established trustworthiness by adding new measures to their games, guaranteeing reliable and fair results. Provably fair is a cryptographic technology that generates random hashes before the game even starts, and players can verify that the result was generated before a spin was made. Casinos guarantee random and fair outcomes by predetermining the rolls before a spin takes place.
Every provider that states they're fair and trustworthy is adding third-party audits to showcase their games aren't rigged. These audits assess the integrity of the game's random number generator and other technical aspects. Decentralized technology is pivotal in boosting the game's security and trust. All blockchain games have visible smart contracts, so everyone can see how data and wins are rerouted in the game. Additionally, on blockchain games, users can check individual wallets to see if executions are done on the network. This allows users to trace game results for themselves and other wallets while tightly griping their privacy. Smart contracts can also execute transactions based on accurate and valid data, so players can be sure that if the result and the code align, the smart contract will execute the payment with no room for error.
What is the Future for Crypto Casino & Blockchain Game Providers?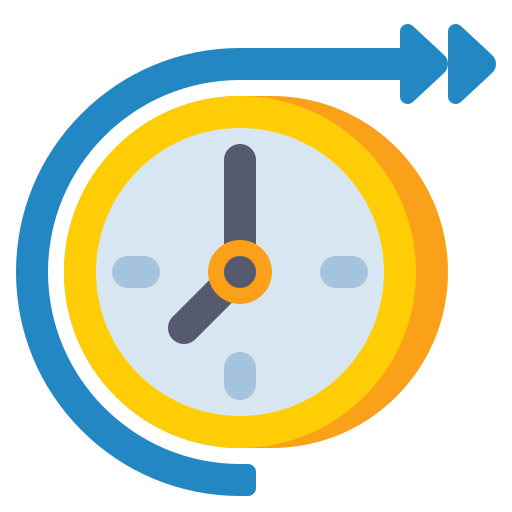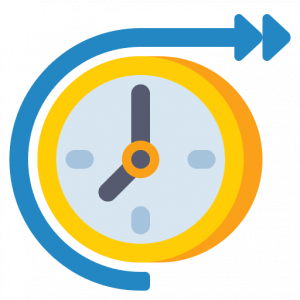 Cryptocurrencies have shown a significant possibility of expanding the industry's borders and reaching new players previously skipped due to country restrictions and other similar factors.
More users and higher net-worth players turn to crypto and blockchain games for fun and excitement. While in the initial stages, crypto gambling was clunky and didn't offer a good UI. Now, we're seeing better games and providers developing better quality gaming experiences where users can no longer differentiate between what's on the blockchain and what's a traditional game.
However, the future of these types of decentralized and crypto games depends on how strict regulations will be. In most cases, it's linked to fraud and money laundering, and stricter regulations could be aimed to deter users from using crypto. As a result, the market could be hit hard, stopping the rapid development that's currently taking place. Still, it's early to predict how decentralized providers will be affected, but what's certain is that the crypto-gambling industry is booming.
Game providers are instrumental participants in the gambling world. There's a difference between what we consider a crypto provider and a blockchain provider. What's worth noting is that both types of game developers offer fair gaming; however, gambling on the blockchain means using only on-chain activities. On the flip side, some crypto gambling providers also offer fair games in traditional casinos, and the difference is that they only deposit and withdraw using crypto.
As the blockchain gaming market is expected to increase by 68.2% to $104.5 billion by 2028, we'll see more games developed on the blockchain. It's already apparent that game titles are more engaging and fluid – similar to regular games. It still needs time to adapt to current regulations, but quality takes time! If you want to explore more about the differences, we encourage you to dissect how regular casinos and crypto casinos operate their games and then compare them to blockchain games like Axie Infinity or Decentraland – which have completely different gambling gameplay.
Can I play crypto casino games on mobile devices?
Players can deposit and gamble to play crypto games with tokens like BTC, ETH, or LTC
Are crypto casino transactions anonymous?
Crypto transactions are private, but they are not entirely anonymous. While your data isn't shared, someone can still track your transaction history if they find out your wallet.
How can I stay safe while using crypto casinos and blockchain games?
To stay safe while using crypto casinos and blockchain games, choosing reputable and licensed platforms is recommended. Research the reputation and track record of the casino before making any deposits. Also, never send tokens to other people that act as the casino. Additionally, if the platforms enable it, add a two-factor authenticator to secure your account.
How does blockchain technology enhance gaming?
Through blockchain, users retain ownership of in-game assets – like NFTs. But for crypto casinos, blockchain helps provide transparent, fair, and secure gaming conditions.
Are blockchain games only for cryptocurrency enthusiasts?
While blockchain games are popular among cryptocurrency enthusiasts but not limited to that audience, new players need to learn how to navigate the landscape to access a blockchain game. There is a small learning curve for new users on how to use a wallet, interact with the game, and how to cash out.