The Best Play to Earn Games
Best Play to Earn Games Review
1. Decentraland – Best For Building Metaverses On Digital LAND
Decentraland is a decentralized metaverse game where everyone can interact with the game environment. The goal of the game is to purchase LAND in the Metaverse and participate in the game economy by creating digital activities or renting out the LAND to other entities (such as casinos) to build an immersive online experience in Decentraland. The platform has been characterized and appraised for ist free-form virtual world, where avatars can explore every corner of Decentraland and engage other avatars or enter new worlds created in the game.
Virtual items such as clothing, accessories, and even furniture can be purchased, sold, and used to decorate and personalize your virtual space. This creates a thriving economy within Decentraland where users can create, sell, and trade virtual goods.
Key Features
Blockchain: Ethereum
Value of the tokens: $0.6536
Ways to earn: Buy and sell LAND, clothing, accessories, furniture, decorations
Token staking: No
Genre: Virtual World
Device: Browser
GameFi features or just P2E: P2E
Best for: Buying LAND
2 Cornucopias – Best for Building And Learning In The Metaverse
Cornucopias is an open-world MMORPG game developed on the Cardano blockchain that gives players a number of earning opportunities from learning, playing, building, staking, and hosting. The game has both PvE and PvP ways of engaging and earning and implements a complex building mechanism where you have to explore, gather and then build your own mini-economy while jumping from one world to the other. In Cornucopias, users obtain NFTs that have value within the game, and Cardano's reliable blockchain allows you to interact with the P2E environment seamlessly. The P2E factor comes into the picture when you play mini-games that reward players with GOLD tokens.
Key Features
Blockchain: Cardano
Value of the tokens: $0.03343
Ways to earn: Build-To-Earn, Play-To-Earn, Learn-To-Earn, Stake-To-Earn, Host-To-Earn
Token staking: Yes
Genre: MMORPG
Device: Mobile, Console, or PC
GameFi features or just P2E: Staking Possible
Best for: Earning On Cardano
3 Star Atlas – Best For Ethereum MMO Gaming
Star Atlas was the most anticipated P2E game on the Solana blockchain and beyond. The game features AAA graphics, and by utilizing the Solana network, it's able to recreate traditional gameplay without seeing any latency event outcomes and payouts as players engage in automated PvE mechanics to earn $ATLAS token; however, they do need to own an NFT ship to participate in the game.
Through the in-game marketplace, users can acquire additional NFTs that weigh in more in the P2E mechanics as each event is automated, and results are based on the chosen faction and the game stats. Still, in alpha, Star Atlas is available on PC.
Key Features
Blockchain: Solana
Value of the tokens: $0.003553
Ways to earn: Play-To-Earn
Token staking: Yes
Genre: MMO
Device: PC
GameFi features or just P2E: Staking Possible
Best for: MMO PvE Gameplay
4 Axie Infinity – Best for Collectibles and Crypto Breeding Game
Axie Infinity is one of the most popular P2E games. It switched from the Ethereum network onto its own Ronin blockchain – an Ethereum sidechain to process transactions faster and create a seamless gaming experience. The game aims to hold, fight and breed monsters called Axies in turn-based games, either in PvE or in PvP, where users earn SPL tokens. Each Axie represents an NFT in game that holds value in the open marketplace since they can be traded or bought for their unique characteristics. There's a possibility to stake AXS tokens which yields additional tokens; however, SPL tokens are used for purchases, while AXS tokens are used for governance.
Key Features
Blockchain: Ronin Blockchain
Value of the tokens: $9.81
Ways to earn: Play-To-Earn, Breed
Token staking: Yes
Genre: Strategy game
Device: PC, Mobile
GameFi features or just P2E: Staking Possible
Best for: Generating Passive Income
5 CryptoKitties – Best For Collecting And Breeding NFTs
CryptoKitties is a collectibles game running on the blockchain network where you can collect, breed and sell digital cats for ETH tokens. The game uses the Ethereum blockchain as its primary network and allows players to purchase kittens for ETH, or they can breed two cats to create a kitten with unique characteristics.
The WCK (Wrapped CryptoKitties) token allows holders to acquire NFTs by training tokens for other NFT token contracts. The collectibles game doesn't have a separate GameFi feature besides the in-game marketplace where they can breed and trade their kitties. CryptoKitties is best known for being the first NFT collection on the blockchain that's lasted the test of time.
Key Features
Blockchain: Ethereum
Value of the tokens: N/A
Ways to earn: Breeding, Trading, Selling
Token staking: NO
Genre: Collectibles
Device: Browser
GameFi features or just P2E: P2E
Best for: Breeding
The gaming industry was among the first to adopt the idea of earning tokens in games. However, the adoption of blockchain technology in gaming is embodied by the play-to-earn gaming model that has taken the gaming industry by storm. With games like Axie Infinity valued at almost 1 billion dollars, there is no doubt that the gaming industry is experiencing what could be a massive shift in the way games are viewed and played. 
But first, what is play-to-earn gaming?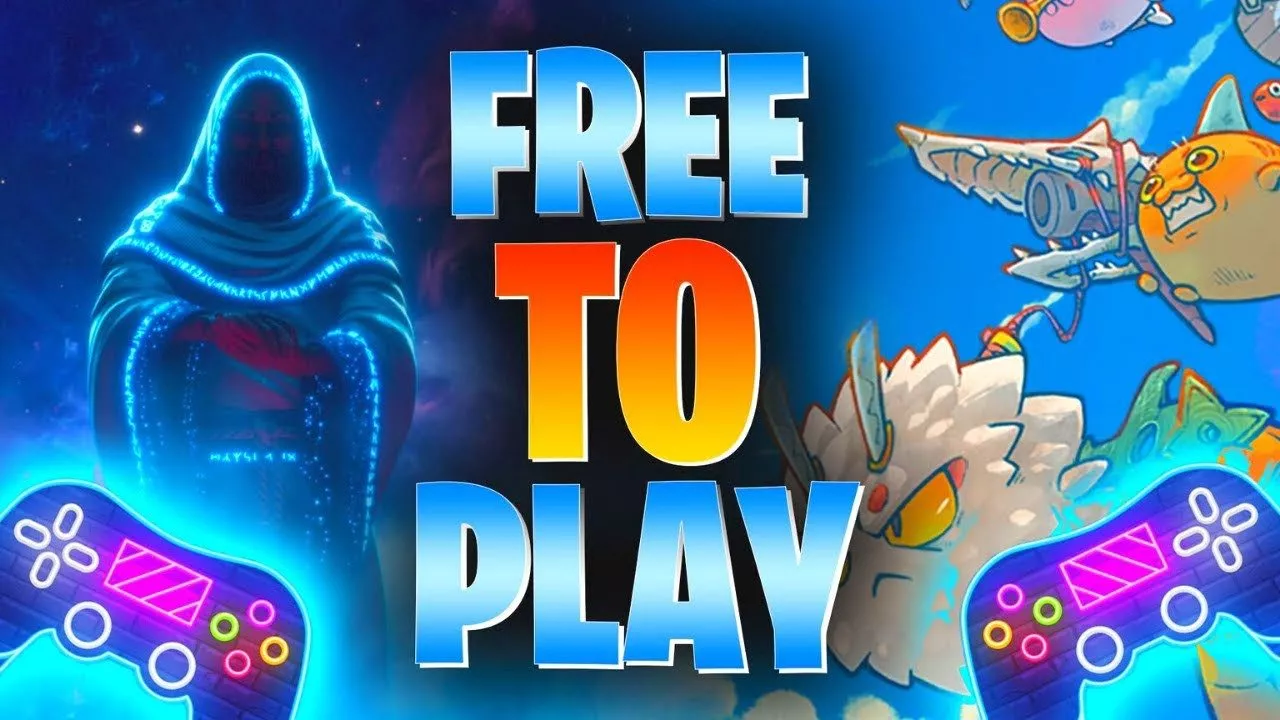 Play-to-earn gaming, also known as P2E gaming, is a blockchain gaming model that allows players to earn assets and cryptocurrencies by playing a game. P2E games use cryptocurrencies, NFTs, and blockchain technology to create gaming environments that will enable players to earn while playing. 
In a typical P2E game, players play and earn rewards by advancing to higher stages or completing tasks within the game. The rewards in a P2E game differ from game to game but can be broadly categorized into two types:
In-game Assets (land, skin, tools, weapons, avatars)
Native cryptocurrencies
Non-fungible tokens (NFTs) represent the in-game assets in Blockchain play-to-earn games to prove and trace ownership.
The idea of a reward system in gaming is not new. Traditional games have reward systems where players are rewarded with in-game assets, ammunition, new lives, immunity, tools, etc. The P2E gaming mechanics only builds on what already exists with a twist – using GameFi to enable real-world benefits of these assets. 
The added trading function that allows players to trade their assets and crypto tokens for real-world benefits makes a P2E gaming model different from traditional games. This feature is why P2E games fall under GameFi, a mash of gaming and finance.
In a P2E gaming platform where users play to earn crypto, they can trade their earnings on a decentralized exchange (DEX) for other cryptocurrencies or fiat currency. The same goes for asset rewards represented by non-fungible tokens. These assets can be sold on NFT marketplaces such as OpenSea for a tidy sum. A good example is the Axie monster from Axie Infinity which sells for $400 US dollars on average. In some games, players can earn a passive income by lending or staking their assets.
In play-to-earn games, the more assets a player has, the more benefits they enjoy and the higher their chances of getting more.
Main Benefits of P2E Gaming
The benefits of P2E gaming or GameFi are not only limited to players, although the player benefits are a new improvement on traditional gaming. The benefits of P2E gaming include the following:
Asset Ownership
As mentioned above, one of the categories of P2E game rewards is in-game assets. These assets are represented by non-fungible tokens and can be traded on NFT marketplaces. For example, in P2E games, NFT assets could be pets, avatars, new player upgrades, land, property, tools, or weapons.
These rewards are known as digital assets, and the players own them. Just like other non-fungible digital collectibles, the NFTs from P2E games have the same characteristics. However, unlike traditional games where the gaming company owns the assets players use, the players in a P2E game have full ownership of these rewards and can do with them as they please. To earn real-world benefits, players either sell them off on NFT marketplaces or stake them.
The features of metaverse gaming give provisions for interoperability of assets allowing players to port their game assets from one game to another, showing that they have full ownership over these assets.
But that's not all; in some games like Sandbox, Decentraland, and Axie Infinity, players can also improve their assets by investing in them and either renting them out for a passive income or selling them for more money. For example, in Decentraland, players can develop their land and charge rent for 'tenants.'
Passive Income Streams
P2E gaming platforms open the door for passive income streams. The assets in a play and earn gaming platform can be used to earn passive income in DeFi. How this works is that some gaming platforms offer DeFi services to players. Players can use services like liquidity mining, NFT staking, and yield farming to earn passive incomes on their assets. Players can also get other exclusive rewards, including the chance to advance to new game stages through staking. 
Another way players can earn passively from their assets is through NFT lending and renting. While P2E gaming might be the bee's knees, starting as a new P2E player can be expensive. Take Axie Infinity, for example. One Axie monster is averaging $400 US dollars and having an Axie monster is necessary to play. This makes the entry barrier very high for many players and limits participation. NFT lending and renting solve this problem while allowing the renter to earn an excellent passive income from their assets. 
Two P2E games that have adopted lending and renting NFTs are Axie Infinity with their Axie Scholarship program and Blockchain Brawlers with their 'Rent a Brawler' program.
Royalty Earnings
The P2E gaming model has many advantages for players, but even creators benefit from a decentralized game model. In centralized games, game creators receive a royalty for the games they help create. However, they forfeit the right to those royalties if they leave the company within that time. It also limits the different projects they can work on as they have to work on the company's creations. In P2E gaming, which runs on blockchain technology, creators aren't bound by these rules and can earn royalties from their creations perpetually.
Decision-Making Abilities
The rewards for owning many assets within a P2E game outweigh the potential financial benefit when sold. Players with certain assets become stakeholders in the game's running. Through a decentralized autonomous organization (DAO), these players can vote on future updates and decisions in the game. Decentraland is one of the games that allows players with a certain amount of locked MANA, the governance token, to vote on decisions.
Completing Various Tasks
In Play-To-Earn, tasks range from simple in-game activities like picking up coins to more complicated puzzles. Players can also compete against each other in tournaments or participate in group challenges. As players complete tasks, they are rewarded with points converted into currency or NFTs that can be used to purchase items within the game or exchanged for real money.
Play-To-Earn Game NFTs
Non-fungible tokens (NFTs) are unique digital assets that represent different items within a particular game. For example, some games offer weapons or armor as NFTs which the player owns. By participating in Play-to-Earn games, you can earn items by completing tasks and earning points. These NFTs can then be traded for cryptocurrency, cash, or physical goods and services on secondary markets.
Play to Earn Game Cryptocurrencies
Another way to benefit from Play-to-Earn gaming is by playing and earning crypto rewards for completing specific tasks within the game. In addition, some games feature their native currency, which can only be used within the games ecosystem as a utility token. Earned tokens have a value outside the game's environment, where they can be exchanged for real money on token exchanges.
Casino and Sportsbook
Some Play-to-Earn games feature casino and sportsbook elements, allowing players to bet on outcomes of virtual matches between teams of players or wager on the outcome of other events such as card draws or dice rolls. Through this type of betting system, players have an opportunity to increase their earnings by gambling their winnings instead of simply relying on task completion rewards.
How to Get Started?
Determine your Goals
Getting started with Play-To-Earn can be an exciting journey, so you should first determine your goals and what you want to achieve from playing the game. For example, do you prefer short-term wins, or are you in it for the long haul? Knowing your intentions will help you find the right game to play.
Choose a Game
Once you've determined your goals, it's time to choose a game. It's important to consider what type of experience you're looking for and what you understand from the game. If you prefer immersive gameplay, then an MMORPG game is best suited. You can check our game library to find your ideal game.
Acquire a Cryptocurrency Wallet
A crypto wallet is where all transactions related to Play-To-Earn will occur. Many different wallets are available depending on your needs; some are better suited for beginners, while others have more complex features; however, you should check which wallets have a high level of security! Also, remember that these wallets can also store other types of cryptocurrencies, so having a multi-currency wallet may come in handy if you plan to diversify later on.
Purchase Some Cryptocurrency
Once your wallet is set up and ready to go, it's time to purchase some cryptocurrency – this can be done through exchanges like Binance, Coinbase, or Kraken, where users can buy crypto with fiat currency. Once purchased, these coins can be used as "fuel" for Play-To-Earn games and staked (used as collateral) to generate passive income on the same game.
Join the Game
Now that everything has been set up, it's finally time to join the game! Here you'll use your skills and understanding of the game to win rewards while building up your characters to earn higher returns that can boost your portfolio.
Keep Track of your Assets
You should always keep a tab on your assets by knowing exactly how much money/crypto you've invested and what kind of returns you're getting. What helps also is to read the game's whitepaper to know how asset inflation works to ensure that you earn sufficient gains in the future.
Diversify your Portfolio
Instead of investing all your assets into a particular game, you could spread your assets across multiple games/assets to compensate for any potential losses elsewhere. This way, if there ever comes a time when one asset performs poorly, you'll still have additional assets which could cover those losses allowing them to remain profitable overall despite any market fluctuations or lower demand.
Key Considerations When Choosing a Play-to-Earn Game
Playing games is one of the most enjoyable activities imaginable, but when you're looking to score cash rewards along the way, it can be hard to decide which game is best for you. So here are some key considerations to keep in mind when starting to join the Play-to-Earn revolution:
Game Genre
The genre of the game can make all the difference regarding how much money you can earn and how competitive it will be. MMORPG, battle games, virtual sports-type games, and even card collectible games, each with unique gameplay. You can always search for P2E gaming trends to see which game has higher growth potential.
Earning Potential
When selecting a play-to-earn game, ensure you understand how the game works, how assets are priced, and how you can capitalize in the current moment. Being early in the game, such as Axie Infinity, gives you a lower entry barrier and higher rewards. Winning potentials are granted with higher skill levels or in-game assets, so bigger profits align with time spent or assets owned.
Competition Level
Before jumping into any competition, check out the general skill level of other players in the game. If everyone else seems far more experienced than you, or you're late to the game party, you could be faced with fierce competition, which translates to lower earnings! So, unless you're willing to put in extra time practicing and honing your skills, it's best to find newly released games with more potential upside. On the other hand, if everyone else is on a similar level as yourself, there's more chance that everyone has an equal playing field and higher earning potential overall.
Game Reputation
A game's reputation can play into how rewards are earned and how hard it's to turn a profit. P2E is a highly innovative field. Games that were popular six months ago might have a different success rate now since token volatility, inflation, and game narratives influence players' earnings. When looking at different play-to-earn options, research what game has yet to have a spike in popularity, look at asset prices, and how high the entry barrier has become. Try reading reviews from trusted sources and joining the game community to get the latest updates before going head-first into the game!
User Experience
P2E is new gaming iterations, and they, more often than not, get released in late Beta to avoid any issues between what the game delivers and what players' expectations are. Find games that use high-quality graphics, using Unreal Engine 5 and have a similar look and feel to traditional gaming. Pixelated games also might work, but you could be in for a big surprise when they drop out of trend. Always look at the user experience and the gameplay and consider if the game has the potential to remain relevant.
Community
Regardless of what game you choose, Web3 is built on a community, and so are Play-to-Earn games. A community is always an indication of how relevant the game is, how much development and contributions are brought into the game, and to what extent the game is following its roadmap. If there's no real community behind the game, then the game may not be successful in the long term.
Future Outlook
Finally, consider what kind of future outlook each play-to-earn option presents – especially if you plan on investing heavily into any one title. For example, how long has it been running? Are there plans for additional content or enhancements? What kind of player base does it have? Knowing these things ahead of time can help provide good insight into what sort of financial returns (or lack thereof) could result before getting too committed!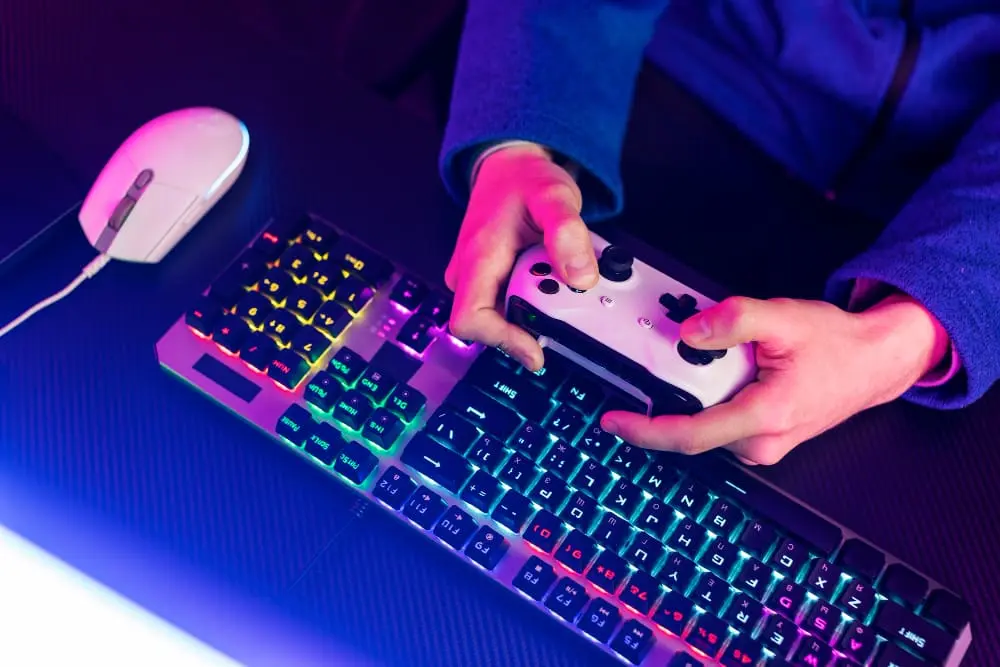 What Are The Advantages Of Play-To-Earn?
Even though Play-to-Earn is surging in popularity, it's important to note some of the game's advantages:
Blockchain-Enabled
Using blockchain technology in play-to-earn gaming allows for secure and transparent transactions and data storage, protecting gamers and developers alike. Transactions are publicly visible, verifiable, and immutable, making fraud almost impossible, while rewards are rewarded automatically without any fees or delays.
Earn While You Play
The allure of earning money while you play your favorite game is one of the main reasons people are so drawn to this new gaming model. All P2E games allow players to earn either tokens, assets, or points that can be later converted into monetized assets. In addition, in every P2E game, the game system rewards players for their time spent, not the other way around, as in Web2. Either way, it's a win/win situation!
Fosters New Trends in Gaming
The introduction of play to earn has pushed gaming trends in a new direction—where players can now compete for actual monetary prizes instead of just digital bragging rights. This further motivates gamers, who now have more at stake than ever before when playing their favorite titles.
Benefits Both Gamers and Developers
By introducing financial incentives into the mix, both developers and gamers stand to benefit from the Play-to-Earn gaming models. Developers gain a larger audience as more people flock to their titles thanks to the promise of real rewards, while gamers get paid for their skill level, time spent in the game, and expertise in whichever game they choose to play!
Encourages Gaming Communities
One of the greatest things about Play-to-Earn is that it fosters strong gaming communities around individual titles—as players try to outdo each other in scores or skill sets to win real money rewards! Communities also help provide advice on strategies for success, and contribute to building out the game's storyline, ultimately benefiting everyone involved no matter what experience level they may be at!
Helps Develop DeFi and NFT Realms Of The Crypto World
Using decentralized finance (DeFi) in P2E provides open access for anyone interested in investing or profiting from cryptocurrencies within incentivized 'play' scenarios found within Play-to-Earn ecosystems. In addition, these storylines help push innovation within DeFi by introducing gamified experiences and introducing a new form of asset class, such as NFT, in a casual way. In short, it gives the crypto world more utility beyond just asset speculation.
Encourages Blockchain Applications
The popularity that comes with Play-to-Earn has increased awareness surrounding different applications made possible through blockchains. It bridges this technical knowledge gap between traditional audiences seeking immersive digital entertainment experiences and those curious enough to explore how decentralized technologies work. P2E thus becomes a breeding ground for innovation and a place for new audiences to get accustomed to the blockchain through a fun medium.
Creates Value
Play-to-Earn helps create value by providing players with financial incentives for their time and involvement. What Web 2 developers have gotten wrong is that games can only succeed if they have a community of games. Therefore, P2E games offer more incentives than traditional games, such as financial rewards, asset ownership, and the potential to resell their assets even when the game is no longer relevant.
What are the Risks & Challenges of Play-To-Earn?
Takes the Fun Out of it
One risk associated with Play-to-Earn is that it can take away the fun aspect of gaming. Some players may become so focused on earning that they forget how to have fun while playing. This could lead to frustration if rewards or the value of their assets tend to decrease with market volatility or lower demand.
High Cost of Entry
Another risk is that P2E often requires a high cost of entry. Players need to invest time and money into their starting assets to earn additional rewards, which can be risky. Furthermore, even those willing to pay the cost may not reap any reward from their investment because crypto markets are unpredictable.
Loss of Money
Additionally, you can lose money because blockchains can get hacked, developers can stop investing time, and the game becomes irrelevant. Then, the value of any in-game NFT will drastically decrease as there's no guarantee that they'll earn something back. Moreover, you have no control over how token emissions are structured, which can lead to token inflation, resulting in a price depreciation for all utility tokens in the game.
Lack of Infrastructure
Finally, Play-to-Earn games need more infrastructure than other online games and platforms. Without proper support and network development, players may encounter game delays, leading to a bad user experience. In addition, the promise of interoperable Metaverse games could be shortlived since blockchains still operate as stand-alone silos regarding their inherited communication.
Types of Play-to-Earn Games
Play-to-Earn games give players a chance to earn rewards, and here are some of the most common types of P2E games:
Card Play to Earn Games
Card Play-to-Earn (CPTE) games involve using physical cards that have been digitally linked with a player's account. Players can purchase these cards from retail stores and then use them to complete specific objectives, like completing puzzles or battles, to earn rewards.
Real Estate Play to Earn Games
Real estate P2E games are another type of P2E game where players buy and sell digital land using cryptocurrencies. The most popular games are NFT Worlds, Decentraland, or The Sandbox; however, almost all MMORPGs include a form of LAND-based gameplay. The goal of entering the world of digital land is thus to buy low and high and turn a profit.
Racing P2E Games
Racing P2E games combine elements of both racing and gambling. Players compete against each other on virtual racetracks to win cryptocurrency prizes. When we look at some of the most popular games like ZED RUN or other racing games, P2E games are still highly automated, but they're growing to resemble Web2 gameplays.
Adventure Play To Earn Games
Adventure Play-to-Earn (APTE) games are open-world exploration experiences like MMORPGs where players can explore different worlds, join missions for rewards and fight against either the environment or other players in PvP battles. These types of games often require more strategic planning than other P2E games due to the need for gamers to manage resources intelligently alongside completing missions efficiently.
Move To Earn Apps
Finally, move-to-earn (MTE) apps incentivize users to be physically active by offering rewards for tracking steps and exercising regularly. The goal is for users to reach set goals to earn cryptocurrency tokens which can then be traded for ETH or BTC tokens on the exchange. Their goal is to encourage people to stay fit while also earning simultaneously!
What is the playing to earn business model, and how do P2E gaming companies like Decentraland make money from this model?
To understand the P2E gaming model as a business model, you have to understand how it works as a gaming model. Play-to-earn crypto games are built on blockchain technology and use smart contracts that automate the game's ecosystem activities. This model allows players to unlock and own game assets as NFTs when the pre-set conditions are met. These assets immutably belong to the gamer and can then be ported to other games, sold, lent, rented, or traded as they wish. This is a financial gain for players.
As a business model, the play and earn gaming model effectively combines the idea of value for money on both sides of the stakeholders. On one side, game developers provide value by creating a great game and earning from transaction fees and the entry fees from players paying to play. Conversely, players can earn according to the value they bring to the game. The biggest value players get is keeping the business going by consistently playing. The longer a player plays, the more their earning capacity. In addition, they are able to unlock assets at high-difficulty levels. Also, they earn more of the native cryptocurrency, making them eligible for voting on major decisions.
For the first time in the gaming industry, the P2E business model allows the two major stakeholders to benefit financially from their efforts.
How does P2E Differ From Traditional Gaming
Traditional gaming and P2E gaming have a lot of similarities, and yet there are core differences between what has been the standard of the gaming industry and the newly emerging P2E. They both depict games that show a virtual reality where players go to complete tasks, follow a storyline and derive satisfaction from playing.
The core difference that informs the other differences between both gaming ideals is that P2E games are built on blockchain technology. In contrast, traditional games are centralized, are free-to-play, and work on a pay-to-win model.
The pay-to-win model is a gaming model for traditional games where gamers pay to buy assets within the game as they advance from level to level. Note that these assets still belong to the game developer and are not useful beyond the usage within the game. In this gaming model, entry could be free, and developers make money from purchasing in-game assets, or players have to also pay for the games to start.
The P2E model is different, although there are some similarities. For one, the entry barrier for play-to-earn games is higher than that of traditional games. Players in the P2E gaming model need a crypto wallet to be eligible to play. But they also have to make initial NFT purchases of assets and players. During the game, just like in traditional games, players also purchase upgrades to their avatars, players, tools, and weapons. But what sets P2E apart from traditional gaming is that the rewards users get have real-world benefits.
Firstly, players have total ownership and control over their assets and tokens and can use them as they see fit, which could include any of the following: selling, renting, lending, staking, etc.
In conclusion, the value players derive from traditional game models is restricted to the fun of playing the game. At the same time, P2E players can get financial benefits while also having fun playing the game.
How P2E is Changing Traditional Gaming
Having seen the difference between traditional gaming and P2E gaming, what does the future hold for conventional gaming? Are we about to see a total revolution and change in the conventional gaming industry?
The answer is a lot different than you would have expected. While play and earn games herald a new gaming era where gamers enjoy financial benefits, the adoption curve is a bit slow.
For two primary reasons, many legacy gaming titles are notably wary of adopting GameFi and P2E games. One, they rightly believe that the entry barrier is too high, and for game titles with a very low entry barrier courtesy of their free-to-play gaming models, a P2E model might cripple their number of players. Still, on the high entry barrier, P2E gaming models also restrict underage players who comprise a significant part of their gaming demographic.
Another significant restriction for legacy gaming titles is the idea that P2E gaming is a fad that will fizzle out in the coming years, and some are reluctant to invest in it. This fear is unfounded and is constantly proven wrong by the growth of P2E gaming companies like Axie Infinity and SandBox.
Some of the biggest gaming companies have started investing in or considering investing in GameFi. Whether they invest or not, there is a wave of investment into the GameFi industry, with investors investing as much as 3.2 billion USD in crypto gaming startups. But this is not the only validation that P2E gaming is here to stay. The adoption of blockchain gaming may be slow, but it is inevitable. With the value that GameFi offers gamers, the numbers will tell in the coming years.
The Future of Play-To-Earn Games
Play-to-earn games are here to stay, and adoption across the board for traditional legacy game title companies might be slow, but the numbers don't lie, and they're telling a different story. The adoption of GameFi and P2E games is gaining momentum. Right now, the market capitalization of the biggest P2E gaming companies is more than $14 billion US dollars.
Compared to the total gaming market valuation, these numbers may not seem very comforting, but the signs all point to increased adoption of P2E games by gamers.
The adoption of blockchain technology in gaming birthed the play-to-earn gaming model that allows players to be rewarded financially for their time and effort spent playing. It is the first gaming model with a business model that incentivizes creators and players with rewards. With this gaming model, players play and earn crypto tokens and game assets represented by non-fungible tokens.
The most crucial feature of P2E gaming models is complete ownership of game assets, allowing users to trade and earn passive incomes from their investments outside those assets' monetary benefits.
As a new gaming model different from the existing free-to-play games that require players to pay-to-win, P2E gaming is gaining traction, with over half of wallet owners connected to at least one gaming platform. Although big traditional game companies haven't adopted this model yet for some viable reasons, the future holds even more engagement for blockchain games. With games like Axie Infinity, Ethermon, or Coin Master, the future of GameFi and P2E games is secure.
Play-To-Earn games are the next gaming stage since they represent a shift from empowering users to empowering game developers. While P2E games are still new to gamers, technology is rapidly developing, and blockchain networks are much faster and provide faster responses, resulting in a better game experience and rewards systems.
As more people notice the value of earning in exchange for their time in the game, P2E gaming will grow in popularity and possibly be integrated into mainstream games. However, until then, games listed at the start of the article can be used to get accustomed to the gameplay, especially Decentraland and Axie Infinity which includes main P2E features that have also been integrated into traditional digital interactions.
Play-to-Earn will disrupt the multi-billion dollar industry. With Web3 taking a leading role in shifting power in the digital environment, we'll soon see more games move away from the freemium model and into the P2E sector.
How can I earn money or in-game assets through Play-to-Earn games?
You need to participate in game events, and in some cases, you will need to purchase an NFT to be able to gain access to Play-to-Earn games.
Are Play-to-Earn games safe and secure?
Yes, most P2E games are secure by blockchain technology, but you might be susceptible to weaker blockchain security with newer games.
What are some popular Play-to-Earn games?
Axie Infinity, The Sandbox, Decentraland, Splinterlands, Star Atlas.
How can I choose the best Play-to-Earn game for me?
You need to see what type of game you are interested in, what network the game operates on, and how wether the game has a big entry barrier.
Can I sell my in-game assets or cryptocurrency from a Play-to-Earn game?
Yes, you can sell NFTs on open marketplaces like OpenSea, LooksRare, or other networks.