What is Star Atlas?
Star Atlas is a Solana-based Play-To-Earn gaming project that uses decentralized assets as NFTs to support an in-game economy. The game is developed around a space theme, and using Unreal Engine, 5 players can interact with hyper realistic animations and graphics that don't mimic traditional P2E games. Instead, the AAA game provides seamless gameplay with 50,000 transactions per second, adding additional strength to the gaming universe. The theme is centered on exploring distant galaxies using NFT characters which can be customized by adding weapons, armor, and annexed items, such as ships that can improve planet discovery. With a complex gaming ecosystem, Star Atlas has added the same P2E characteristics as most exploratory blockchain games.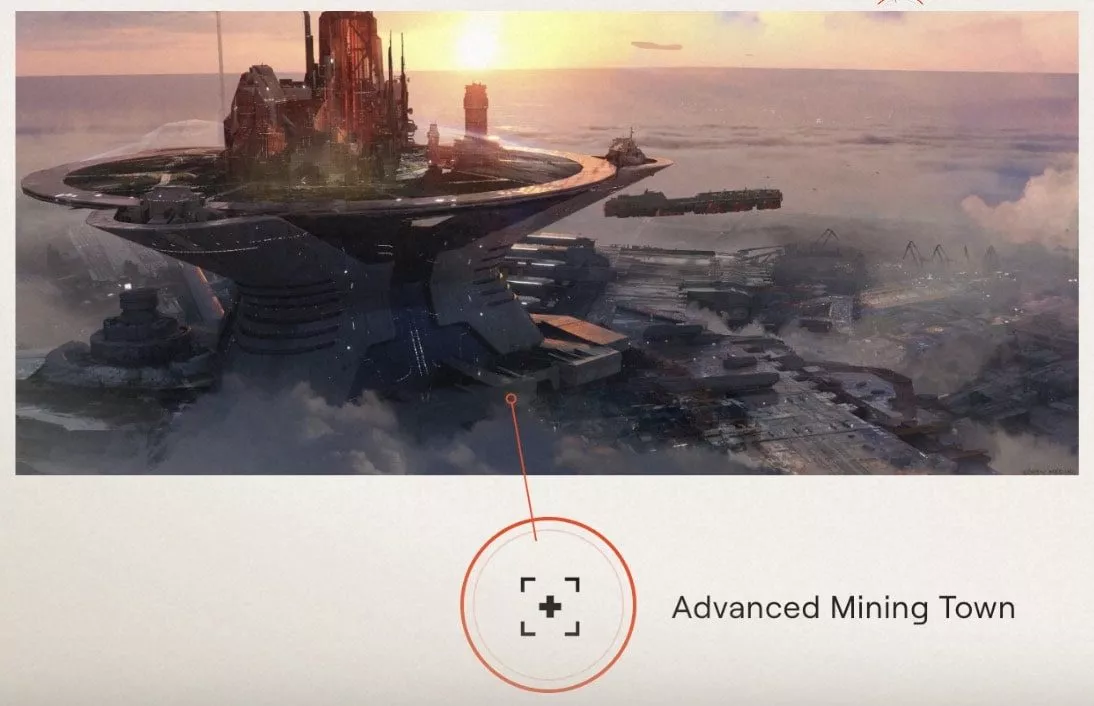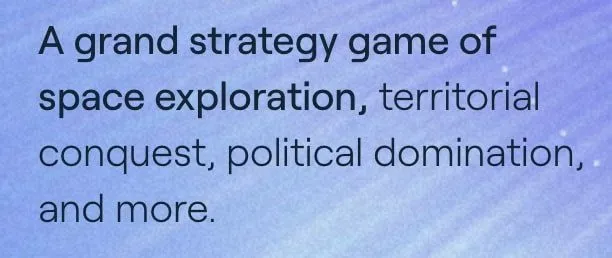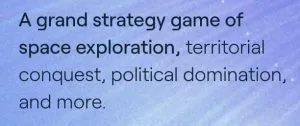 Star Atlas was co-founded by Michael Wagner, currently the company's CEO. The game is built on the frameworks of ATMTA INC, a core gaming studio that serves the development of Star Atlas. The game was initially released in 2021, however, according to data, the game only launched on September 29th 2022 on the Epic Games store for the PC version.
What's more, Star Atlas gained big contributions from Animoca Brands, who purchased $3 million worth of NFTs in 2021. Currently, the game is in the late Alpha stage, and there's no word when the beta stage will be completed. It's also worth noting that Alameda Research, which is linked to the downfall of FTX, also invested in the game in early 2022 along with Tagus Capital and Republic Capital.
How does Star Atlas Work "Gameplay"?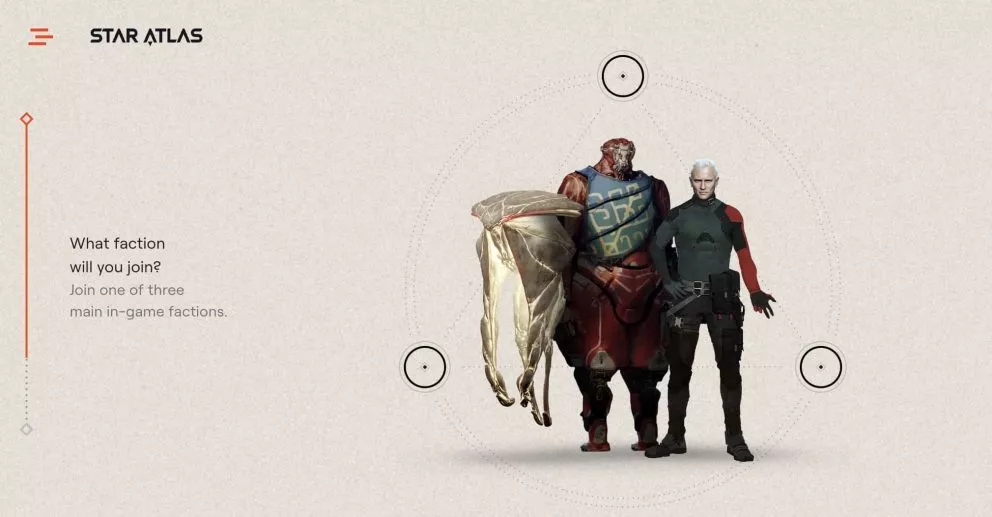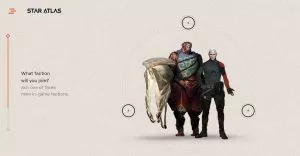 Each player must select between one of the three available factions and enter a match where everyone fights for supremacy and economic control by exploring, gathering resources, and entering battles. Factions are permanent, and they determine your avatar as well as some of your battle advantages. Below we explore the three factions:
MUD Territory
MUD comes from Manus Ultimus Divinum and represents the human faction. In combat, MUD has an advantage in firepower as they have great military strength and can also travel large distances. In addition, the MUD Territory is an industrial powerhouse among the factions.
ONI Region
ONI are alien species from remote systems like Om, Segal Akenat, and Neuno, and they've become known for their trade proficiency as well as their warfare. Factions from the ONI regions have an advantage in stealth and scanning distance.
Ustur Sector
Ustur's are robot species with a heightened level of attention. They are known within the game for their maneuvering abilities and strength, making them ideal candidates for sourcing and gathering complex resources in the game.
The power of play-to-earn games like Start Atlas is that by using NFTs, players retain control and ownership of their assets. Every in-game element, from clothing, spaceships, accessories, and LAND, is developed on the blockchain, and once bought or owned, it belongs to the buyers. In contrast to Web 2 games, where developers own every in-game asset, NFTs can be sold or traded on third-party marketplaces. What differs is that Star Atlas implements an NFT burn mechanism where lost space battles lead to an NFT burn, making the gameplay more realistic.
The Role of NFTs
NFTs role in Start Atlas is that it gives players complete ownership over their assets while also facilitating the play-to-earn and hybrid staking mechanism. As a result, each player can invest in in-game assets without the fear of losing them once the game is no longer live since they can trade them on open Solana marketplaces.
Even more so, NFTs provide big financial incentives as players can use their digital LAND to create businesses or sell it for profit. Either or, by owning the NFT, players have a more confident stance on the game.
Galactic NFT Marketplace
The Galactic Marketplace is the primary gateway into the Start Atlas ecosystem, as players can connect their wallets and purchase any NFT that helps them complete game missions. Initially built on Serum, the marketplace was interconnected with the Serum marketplace; however, since the fall of FTX, it's not confirmed if the market still operates on the same DEX.
How to Earn Money on Star Atlas?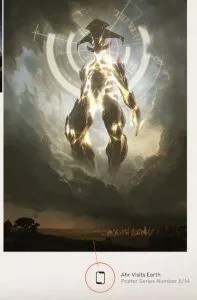 As the game is built using NFTs, players can make use of any in-game asset as a means of generating new assets or revenue. For example, to earn by playing the game and completing PvE tasks, players need an NFT ship. Once you have a ship, you can explore the galaxy and earn in-game tokens $ATLAS.
As you purchase and improve your Ship, you can also list your Ship for sale. If there's demand for the Ship, you can also generate additional revenue as the value of the NFT increases or the token's price increases.
Star Atlas also implements a hybrid system where you can stake your tokens. Each player can set up a node in the galaxy's safe zone to increase their portfolio with additional tokens.
Finally, NFT flipping, regardless of its LAND, assets, ships, or any other in-game assets, can be used as a means to generate money. Buy buying low and selling high based on a few characteristics; players can post strong gains.
Pros & Cons of Star Atlas?
Pros
Complex RPG with strategy and exploration
Monetization opportunities
AAA game
Good reputation in the crypto community
Cons
Running on Solana
Volatile token
The game is still in late alpha stage
Create a Solana cryptocurrency wallet – the Phantom is the best
Install the extension on your Google Chrome or similar browser
Transfer SOL tokens to your wallet address
Swap SOL tokens for ATLAS tokens
Connect your wallet to the Star Atlas website
Click "Choose Faction" to pick one of the three factions
Buy a ship from the marketplace to start exploring the galaxy
Explore the galaxy and start completing PvE events, stake, or enter Dogfights to earn in-game.
Star Atlas Tokens: ATLAS and POLIS
The $ATLAS and $POLIS tokens are part of a dual-token economy on the Solana blockchain and have the role of supporting the game interactions.
What is ATLAS?
ATLAS is the in-game currency that is awarded to each player for finalizing any task or event in the game. The token can be used across the Star Atlas universe to conduct financial transactions in the game through NPC merchants or direct transactions. For stable monetary stability, players must balance their ATLAS expenses and incomes.
What is POLIS?
The POLIS token facilitates both game and off-chain governance, meaning that large POLIS holders will have political power in the digital space. In contrast, off-chain, they can contribute to decision-making processes about the game's development and new implementations.
Long-Term Vision and Roadmap
The end goal of Star Atlas is to help create a self-sustaining game where decisions are no longer entrusted to the developers, and new funds are handled by a Decentralized Autonomous Organization (DAO). That said, following 2-3 years of centralized decision-making, players and ecosystem contributors will be able to control the game using smart contracts entirely.
The game will continue to develop, creating 8 game seasons that provide new gameplay iterations. In addition, the game is working on new player-to-player interactions, such as SAGE which develops a grand strategy game.
Adding to that, Star Atlas introduces CORE, which helps expand the game's universe through graphic novels sold and commercialized on the marketplace. Not only that, but the game will continue to increase their partnerships to offer Solana players new playing incentives.
Is Star Atlas crypto a good investment?
Star Atlas can be a good investment as it's one of the most anticipated blockchain games on Solana.
Is Star Atlas an actual game?
Yes, Start Atlas is a blockchain game that is currently in the Alpha stage.
What is the Star Atlas token?
The Star Atlas token ATLAS is the utility token of the game, which allows players to transact and make purchases in the game.
When is the Star Atlas Release date?
It launched on September 29th, 2022 for NFT holders.
How can games like Star Atlas have Real-World use cases?
Star Atlas is a Solana blockchain game that allows players to generate revenue from their game time and then sell it for profit in the real world.