What is Illuvium (ILV)?
Illuvium is a fantasy open-world exploration NFT game where players explore a new world, collect and trade platform aliens called "Illuvials" and enter automatic blockchain battles. Built and launched in September 2020, the game is built on the Ethereum blockchain and provides users with a gasless and interoperable gaming area. Additionally, to enable cross-chain interactions, Illuvium is building a blockchain game development studio to create an interoperable in-game economy. Play-to-earn mechanics allows players to earn ILV - an ERC-20 standard token, by playing, completing in-game quests, and participating in platform tournaments. A two-token model is implemented in game where ILV acts as a governance token, and sILV represents in-game credits. The NFT game plans to create a three-token economy model to facilitate gaming interoperability in the Illuvium world.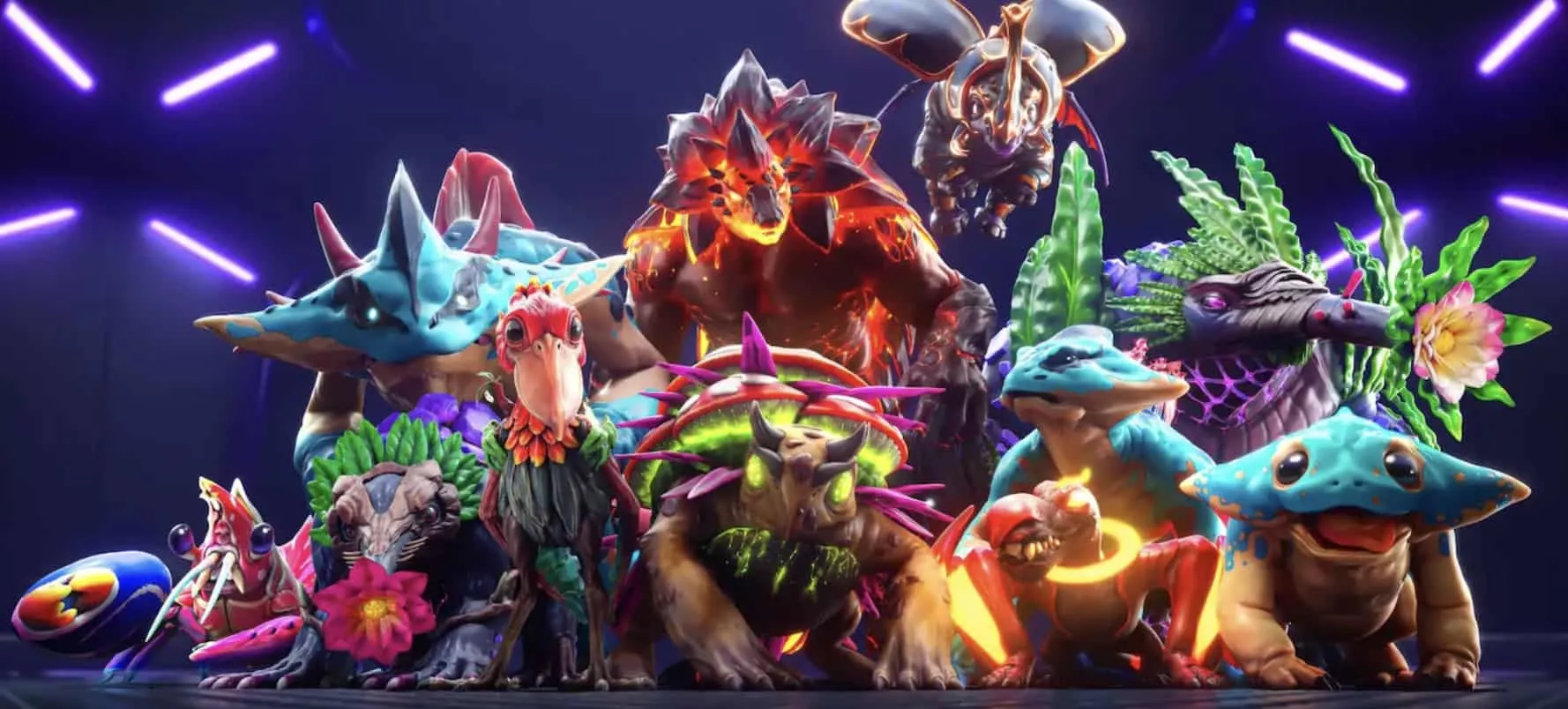 History of Illuvium (ILV)
Illuvium was developed by two Australian brothers, Aaron and Kieran Warwick, who launched the game in 2020 and have since become billionaires. The two have experience in entrepreneurship, e-commerce, and game design and are related to Synthetix co-founder Kain Warwick. The game is inspired by Pokémon, and the founders relied on extinct animals as their primary inspiration.
How are New Illuvium (ILV) Earned?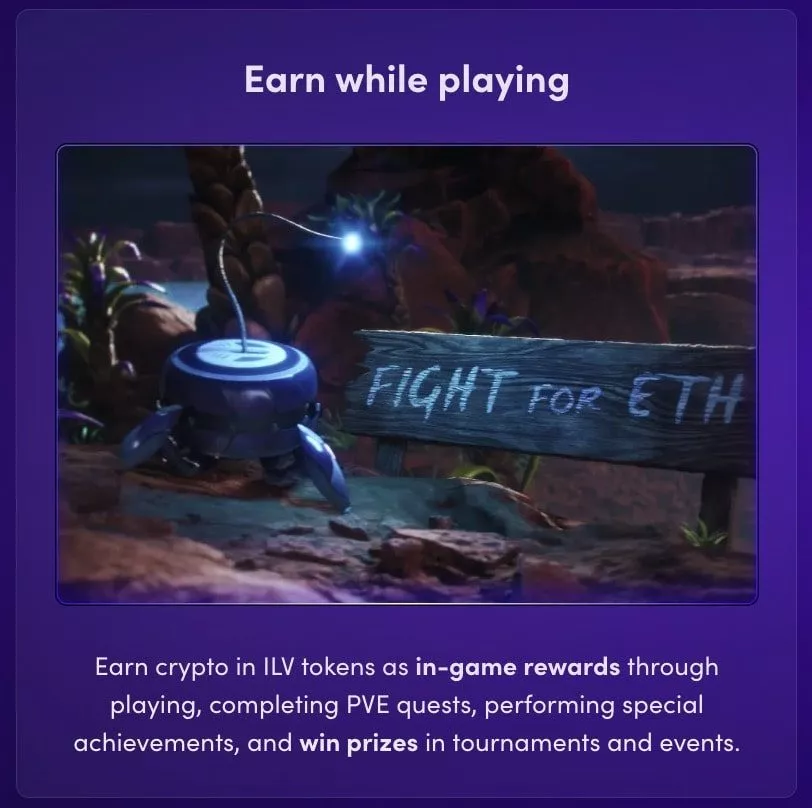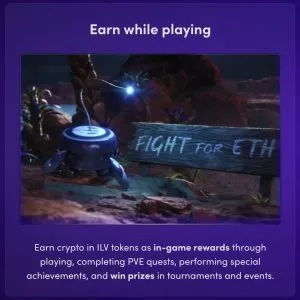 Illuvium has a DeFi particularity, and players can stake their earned in-game tokens to generate additional tokens and provide in-game liquidity. Players can buy ILV tokens on cryptocurrency exchanges or swap them on DeFi platforms. For example, to provide liquidity to the ILV/ETH, players must wrap ILV and ETH tokens in SLP tokens and stake them in the Illuvium pools. There is a lock-up period, which can last between 1 month and 12 months. If you play the game, the platform will reward you with ILV tokens which can be added to the staking pool.
How Does Illuvium (ILV) Work?
Illuvium is a play-to-earn game containing every typical element of the P2E game, such as battling, virtual lands, and a metaverse, each with its unique name.
How to Earn Money on Illuvium (ILV)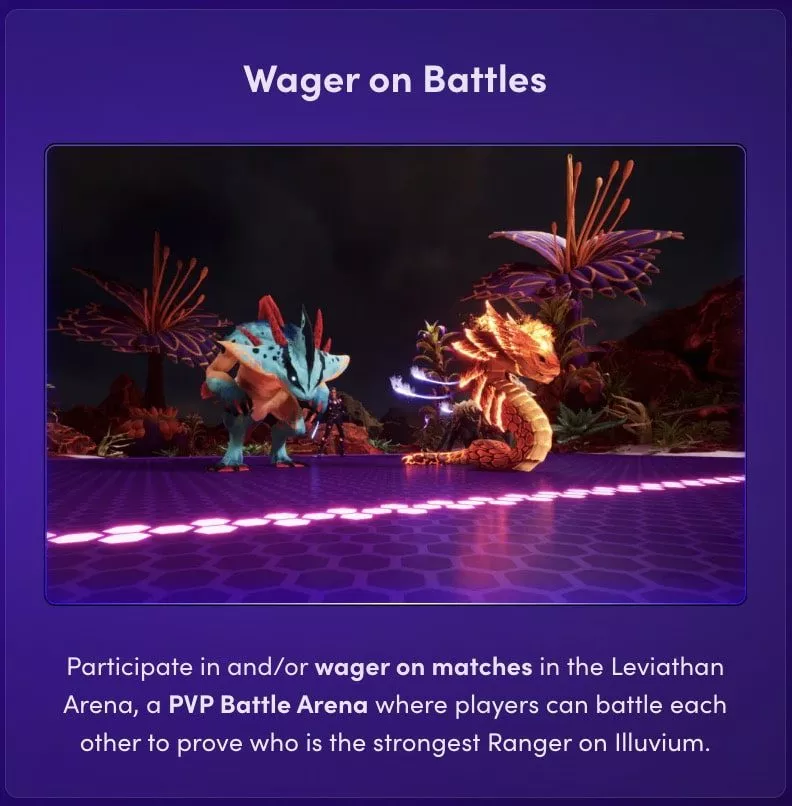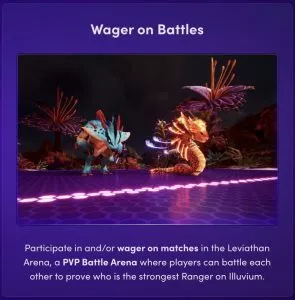 One way of making money on Illuvium is by trading either ILV tokens generated by playing the game or buying and selling Illuvials NFTs, which are the in-game characters. For example, you can get Illuvials by playing the Overworld game and then selling them on the Illuvidex or wait until a rarer Illuvial becomes valuable and sell it for a higher profit.
Another way of earning ILV is by playing the game, using the in-game yield to generate additional ILV, and then selling it on the marketplace. You can earn tokens by completing tasks ranking high in the Arena or benefiting from new features.
Getting yourself into tournaments can bank you with a lot of tokens. You first need to have a good team with good upgrades, and then you can enter a tournament and scoop up the entire prize. Lastly, you can go into Illuvium Zero and farm resources which can then be converted into tokens in Illuvidex. Price works on supply and demand, so you can make even more money if some base ingredients can grow in demand depending on what people are crafting and buying.
Pros and Cons of Illuvium (ILV)
Pros
It offers endless farming possibilities
It's free to play
You can play a game and earn money while doing so
P2E game with high-quality graphics
Cons
Volatile assets
Difficult to understand for non-crypto users
It can be risky if your wallet is compromised
Discord hacked in the past
How to Play Illuvium (ILV)
Download the mobile or the desktop version of the game and sign-up for the game. The next step is to start exploring the universe as a hunter until you discover an Obelisk which unlocks the complete version of the world currently closed off.
Once you start exploring, you will see beasts called Illuvials with unique characteristics in the game. You have to purchase 5 Illuvials to access the Area and fight. You can also choose to explore the world and capture Illuvials or buy them from the marketplace. Once the auto-battle game ends, you will receive your rewards, which can be traded for in the marketplace. Using your existing assets, you can also move into other games, such as Zero or Overworld.
The Game World
Overworld contains seven different landscapes, each with its unique characteristics. You can explore each of them and find and catch unique Illuvials to then use in the Arena.
The Game Characters
Illuvials are the game's main characters, each with their own set of affinities and abilities. Players can develop synergies with them, and you can find over 100+ entities living in the Illuvium world. To capture an Illuvial, players must fight them and use a Shard to snap them and own them forever.
Game Mechanics
The game features three main mechanics which help players earn ILV tokens. First, each player is a hunter, and they can use that skill to seek and capture Illuvials. The second function of the game is training or improving their abilities to give them an edge during battles. The third and final mechanic is upgrading Illuvials using utilities and elements to provide your NFT an edge in battles.
How to Get Ahead in the Game
You can outplay the competition by buying land in the Zero, which can produce many higher-value resources like fuel or have additional cosmetic blueprints to help you farm more resources. As the land produces more fuel, the asset can be exchanged in the marketplace for more tokens.
Game Economics
Illuvium has a total of 6 million ILV tokens distributed and intends to allocate an additional 4 million through farming and in-game rewards. Even so, the game uses a dual-token system where only the ILV token can be used in staking and have real-world utility.
Tools Used in the Game
The game provides players with tools such as shards, armor, weapons, or imbues, giving every player a particular edge against competitors.
How to Win
You can become successful at playing Illuvium if you have the best Illuvians in the game, build the best industrial city, and ultimately earn the most ILV tokens. As you're playing a play-to-earn game, it's paramount that you earn as much as possible.
When on the fighting grounds, Fighter classes can deal extra attack damage + piercing if other complementary Illuvials are on the board. This means they can deal 100%, 200%, and 350% damage and 30% piercing damage
A Bulwark is more health-oriented and can gain a boost in Health, Physical, and Energy Resistant, which can increase its boost between 300 Max Health all the way to 800 Max Health.
Rogue classes boost precision if they synergize with other classes on the board. This means they focus on low-health targets to remove them from the game first.
Whichever way you put it, Psion gets additional Omega Power which can range between 30% and 100%, giving players a boost in damage dealt.
Finally, Empath classes apply an 8-second shield during battle, starting on the ally with the highest health level. Then, the Empath applies a shield to the player with the lowest health level.
Illuvials with an affinity for water are much stronger on the playing board against Earth and Fire cards; however, they perform worse against Nature and Air. In addition, if more water Illuvians are on the board, the character benefits from faster regeneration, meaning that it can use its ability more frequently.
Earth Illuvials perform better against Nature and Fire characters but are at a disadvantage against Air and Water cards. In turn, Earth Illuvians can increase their Grit and Resolve regeneration powers, strengthening their character.
Fire Illuvials are stronger against Nature and Air characters, while they're weaker against Earth and Water affinities. An Illuvian's bonus threshold can increase their Omega Ability to deal more damage in their next hit.
Nature Affinities are stronger against Air and Water but perform poorer against Fire and Earth affinities. Nature characters can regenerate HP if their health drops below 50% and regenerates within the first 4 seconds.
These Affinities are stronger against Water and Earth but underperform against Fire and Nature. Their special ability is to dodge critical attacks by gaining additional Agility as a bonus.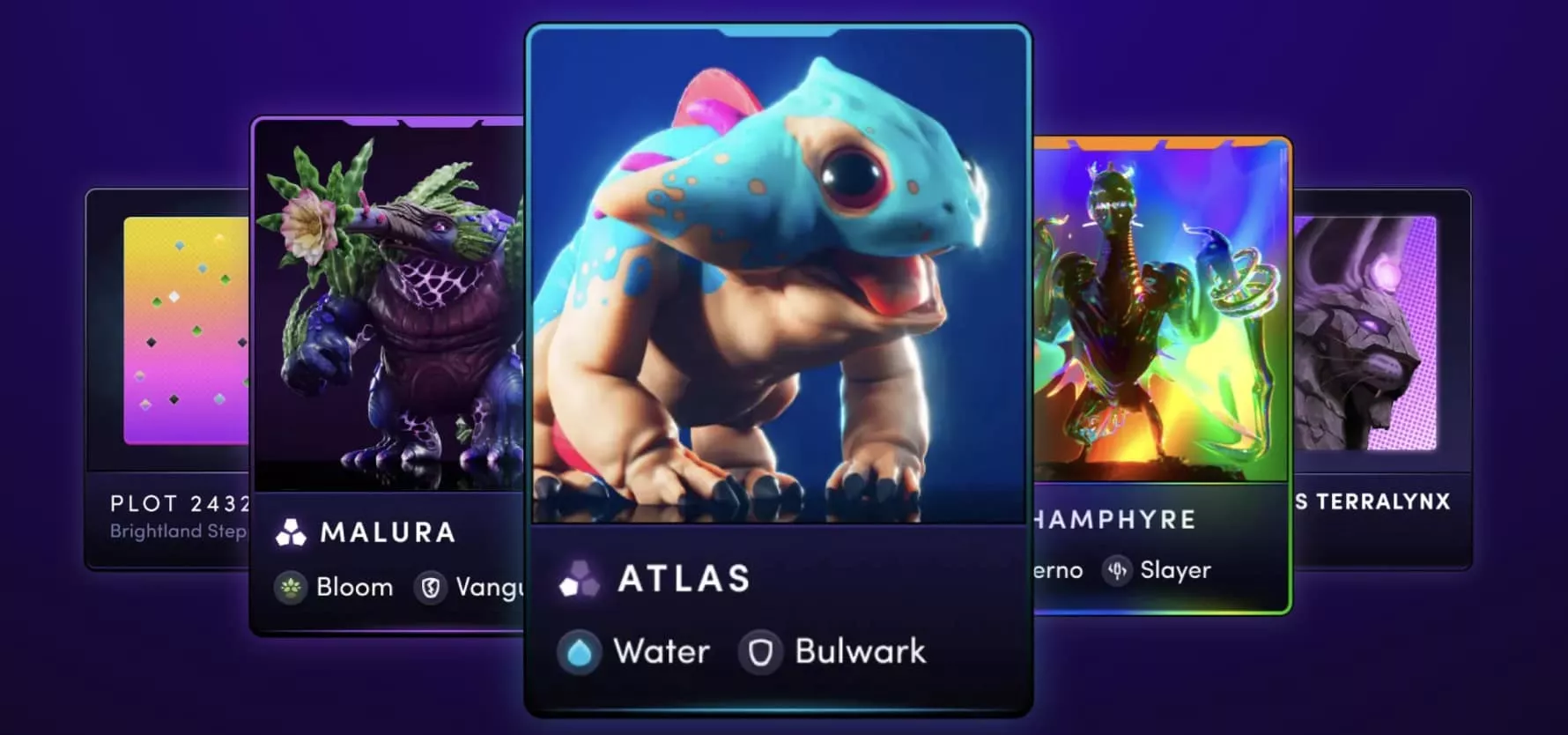 Reduce Gas Fees with (IMX) Integration
Illuvium is built on Immutable X, an Ethereum Layer 2 scaling solution, or a sidechain, which uses Zero-Knowledge (ZK) Rollup to allow players to mint and trade in-game assets without paying any gas fees. A Layer 2 blockchain enables games to have near-instant transactions helping in improving gameplay and making it easier for players to resonate with.
Illuvium players can benefit by cutting down on transaction fees and interacting with the game the same way as they would with a non-blockchain game.
Illuvium Price and Tokens Explained
The gaming network has a two-tier token system where ILV is the platform's utility token. Each holder can vote and participate in the Illuvium DAO on game-related matters. sILV is the second in-game token and acts as a synthetic token with utility only in the gaming ecosystem, whose value is pegged to that of ILV.
During the peak of the Play-To-Earn market, ILV reached a high of $1,846, according to data from CoinMarketCap. At the time of writing, the price of ILV is trading at the $50 level, and given how many tokens are still yet to be released through game rewards and the fact that the crypto market is still in a bear market, we expect the token to mirror the price action of Bitcoin.
All in all, Illuvium is a promising NFT crypto game that delights with fantastic visuals and concepts. For those who grew up with Pokémon, this game will be very reminiscent of that format.
By mixing collectibles, Ethereum and staking, and top-notch graphics, Illuvium is bound to become a big name in the game. We can't wait to see future releases that will expand on the current lore.
What is the difference between the free and paid version?
In the free version, players will only be able to test the game mechanics but won't be able to collect NFTs.
How to install Illuvium?
You can install Illuvium on your mobile or desktop device.
How much is Illuvium worth?
At the time of writing, Illuvium is trading in the $50 range.
Is Illuvium playable?
Yes, the game can easily be played by everyone.
How do I get Illuvium crypto?
You can purchase ILV tokens from crypto exchanges like Binance or swap ERC-20 tokens on SushiSwap. Other notable exchanges it connects with are KuCoin, OKEx, Coinbase, 1inch CoinSpot, and Crypto.com