stake
Minimum Stake: 0.5
Maximum Stake: 50
supplier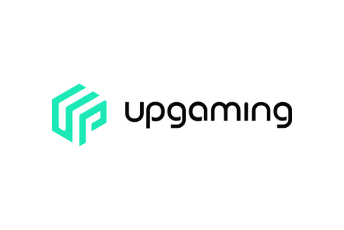 Pros
Cash out anytime
Set your preferred difficulty level
Elligible for lots of bonuses
Cons
Only available at MyStake Casino
MyStake Casino

MyStake Casino Review

Good Bonuses
Popular games
Reputable Game Providers
Chicken game uses chicken and chicken bones themes. No wonder the name "Chicken Game." Or maybe it's called that way because you need brashness to keep playing, otherwise it's easy to 'chicken out.' 
The game design is very simple without fancy graphics. You will find 25 covered plates arranged in a 5×5 layout. Inside the plates is either steaming chicken or bare chicken bones. As mentioned the pictures are graphically detailed, but you'll not get bored either as they are colorful and clear enough for a modern game like this one. There are no animations in the game apart from the motion of removing the plate covers while uncovering them.
Let's now get down into finer details…
Chicken game starts by displaying the 5×5 array of 25 plates that hold the chicken and bones. Below the plates is a small section counting your wins and indicating how much you'll have if you win on your next move. At the far bottom of the same screen is your best score so far, and next to it is a large button with the writing "Place Bet." This button is what you click to make a pick. The top of the screen shows the minimum and maximum bet values for the game as well as your balance and potential top payout.
The stats panel on the right side is there to help players track their bets, as in, won bets, win ratio, and the number of the bets that a player has placed.
You want to make sure that you uncover as many plates of chicken as possible. Keep playing until you feel the need to cash out. You may either request for a partial payout of your existing wins or end the game and cash out. If you still feel like a ninja, continue picking on the plates and revealing more chicken. Those are more wins for you. Remember any time you find a bone the game is over and your bet is nuked, so keep your fingers crossed and enjoy.
Multipliers
The thrill of Chicken Game never ends as players decide how intense they want the game to be. It's simple, if you want a hard game, structure it with more bones. A game can have as many as 24 bones out of 25 plates. Insane, right? On the flip side, your payout is also a factor of the game's difficulty level. Your win on a game with only one bone out of 25 plates would be lower compared to an intense game with 12 bones out of 25 plates. Multipliers are determined by the same aspect too. The number is displayed below the bones and plates in your multiplier. You'll see a number like 1.05x. If you pick a plate of chicken, your bet will be multiplied by the multiplier. As discussed, the multiplier number can differ according to the number of bones to as high as 24x. Multipliers rise in value as you continue playing since your chances of picking a bone also increase. So, the more you play, the higher your potential payout rises. There's a jackpot to be won at the end of the game if a player manages to pick all the plates with chicken without finding a bone.
Cashing Out
Another reason why gamers are in love with this game is the freedom to cash out. As a player, you have full control over how much you can make and when you will cash out. Take your wins at any point when your instincts tell you to do so. Click the red button with the writing "Cashout" if you feel you've picked enough chicken. All the wins accumulated will be transferred to your wallet and you're free to withdraw. You can play another game later or immediately.
Transparency in Chicken Game
Have you heard about provably fair games? This is a new technology that allows players to check the fairness of the game outcome while gambling. Chicken game's technology is tailored on blockchain to give players the autonomy of verifying the fairness of every bet. This makes the game more exciting as you're assured of transparency and fairness. Provably fair technology guarantees that the game outcomes were not tampered with by the casino, game provider, or even the player. As we all know, blockchain is immutable. You can read about this technology by visiting this page to learn more about Provably Fair in Gambling.
Chicken Game is currently hosted exclusively at MyStake Casino. If you have gone through our MyStake Casino Review, you are without doubt aware of the tones of bonuses and promos that this site offers. New players receive a 150% bonus match-up when they deposit $20 to $200, and a 100% match-up for initial deposits of $200 to $1000. Besides, there are many other promos such as a 170% bonus on all crypto deposits, and the mini-game welcome bonus when you start playing mini-games for the first time. dappGambl's review on MyStake Casino covers bonus features in detail,so don't forget to read it. 
We should bring to your attention that bonuses by this gambling provider have a betting condition of 30x within a maximum of 30 days to qualify for withdrawals. If you fail to meet the requirements, the bonus plus all the wins resulting from it will expire and just disappear. 
Here at dAppGampl, we enjoyed playing Chicken Game while creating this review, just as we love eating grilled chicken in creamy garlic sauce. That is our little secret. You might have already come across the game 'Mines' in the past. If that's the case, then Chicken Game is just a different model of that. Of course, it doesn't come without more exciting features. You'll love this game because it does the talking. It's easy to play, very engaging, and gives you full control just like JetX. Do you think you are brave enough to make the right decision on when to stop picking? Chicken Game is for you. No more boring evenings. You can play a chicken game on MyStake Casino by reading our MyStake Casino review. To find Chicken Game on MyStake Casino platform, simply click on the "mini-games" tab.
Can I play Chicken on my mobile phone?
Yes. The game has simple graphics so you don't need a high-performance device to play it. This means it will work perfectly on any PC, Android phone, or iOS device. Windows smartphones and even other new mobile operating systems will handle the game nicely too.
Where can I download Chicken Game?
Why do you feel the need to download the game though? There's no download link because it's not necessary. You simply need to create an account at MyStake casino and you're good to go. Play it from your web or mobile browser for an amazing user experience.
Can try out Chicken Game for free?
We love free things too. So we had to review a game that gives us tidbits before asking us to invest. You can try out Chicken Game for free on demo mode. It works like the real money game, just that you will be playing with "fake money," which you can't withdraw.