stake
Minimum Stake: 0.5
Maximum Stake: 50
supplier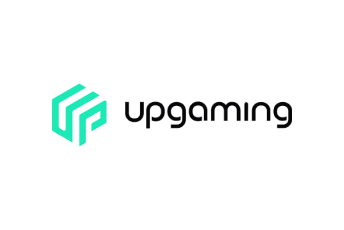 Pros
Cash out anytime
Set your preferred difficulty level
Elligible for lots of bonuses
Cons
Only available at MyStake Casino
MyStake Casino MyStake Casino Review

Good Bonuses
Popular games
Reputable Game Providers

170% Crypto Bonus
Chicken game uses chicken and chicken bones themes. No wonder the name "Chicken Game." Or maybe it's called that way because you need brashness to keep playing, otherwise it's easy to 'chicken out.' 
The game design is very simple without fancy graphics. You will find 25 covered plates arranged in a 5×5 layout. Inside the plates is either steaming chicken or bare chicken bones. As mentioned the pictures are graphically detailed, but you'll not get bored either as they are colorful and clear enough for a modern game like this one. There are no animations in the game apart from the motion of removing the plate covers while uncovering them.
What Cryptocurrencies are Acceptable?
Typically, with crypto casino game reviews, the crypto selection will vary. Games are usually available at multiple sites, so there isn't a hard and fast crypto selection. However, with MyStake Casino the only site to offer Chicken Game, the cryptocurrency selection is easy to define. Users can play with the following cryptos:
Bitcoin
Ethereum
Ripple
Bitcoin Cash
Tether
Monero
Dash
As a result, it covers the majority of the most popular choices, providing users with some solid options.
Let's now get down into finer details…
Chicken game starts by displaying the 5×5 array of 25 plates that hold the chicken and bones. Below the plates is a small section counting your wins and indicating how much you'll have if you win on your next move. At the far bottom of the same screen is your best score so far, and next to it is a large button with the writing "Place Bet." This button is what you click to make a pick. The top of the screen shows the minimum and maximum bet values for the game as well as your balance and potential top payout.
The stats panel on the right side is there to help players track their bets, as in, won bets, win ratio, and the number of the bets that a player has placed.
You want to make sure that you uncover as many plates of chicken as possible. Keep playing until you feel the need to cash out. You may either request for a partial payout of your existing wins or end the game and cash out. If you still feel like a ninja, continue picking on the plates and revealing more chicken. Those are more wins for you. Remember any time you find a bone the game is over and your bet is nuked, so keep your fingers crossed and enjoy.
Multipliers
The thrill of Chicken Game never ends as players decide how intense they want the game to be. It's simple, if you want a hard game, structure it with more bones. A game can have as many as 24 bones out of 25 plates. Insane, right? On the flip side, your payout is also a factor of the game's difficulty level. Your win on a game with only one bone out of 25 plates would be lower compared to an intense game with 12 bones out of 25 plates. Multipliers are determined by the same aspect too. The number is displayed below the bones and plates in your multiplier. You'll see a number like 1.05x. If you pick a plate of chicken, your bet will be multiplied by the multiplier. As discussed, the multiplier number can differ according to the number of bones to as high as 24x. Multipliers rise in value as you continue playing since your chances of picking a bone also increase. So, the more you play, the higher your potential payout rises. There's a jackpot to be won at the end of the game if a player manages to pick all the plates with chicken without finding a bone.
Cashing Out
Another reason why gamers are in love with this game is the freedom to cash out. As a player, you have full control over how much you can make and when you will cash out. Take your wins at any point when your instincts tell you to do so. Click the red button with the writing "Cashout" if you feel you've picked enough chicken. All the wins accumulated will be transferred to your wallet and you're free to withdraw. You can play another game later or immediately.
Transparency in Chicken Game
Have you heard about provably fair games? This is a new technology that allows players to check the fairness of the game outcome while gambling. Chicken game's technology is tailored on blockchain to give players the autonomy of verifying the fairness of every bet. This makes the game more exciting as you're assured of transparency and fairness. Provably fair technology guarantees that the game outcomes were not tampered with by the casino, game provider, or even the player. As we all know, blockchain is immutable. You can read about this technology by visiting this page to learn more about Provably Fair in Gambling.
How to Play Chicken Game with Crypto?
It's relatively simple to start playing the Chicken Game at MyStake Casino. Users just have to go through a few simple steps to start choosing the plates.
Create an account with MyStake Casino
Fund the account with the chosen crypto
Wait for the deposit to complete
Load the Chicken Game
Select a stake and start playing
Users can play within minutes, so it's perfect for anyone wanting a simple, fast game.
Winning Strategies & Tips
Chicken Game has a random element to it. However, because users can choose the bones-to-chicken ratio, there is a degree of control in place. As a result, there are numerous strategies players can carry out to approach the game more in their favor.
The first strategy is to set the number of bones and chickens to a level which provides a payout of 2.00. At this point, users can use the Martingale strategy. So, on every losing bet, they double the size of their bet. As a result, the winning bet will then cover previous losses. It's a high-risk strategy, as the stake size can quickly spiral, but other options exist to improve the strategy and minimize potential losses. However, the Martingale is the most simple to implement.
Bettors could also set the board to house 24 chickens and 1 set of bones. Although it provides the smallest multipliers, it has the biggest chance of creating a win. So, users who want to implement a long-term strategy can use this to potentially create many small wins. Of course, it's not without risk, as selecting the single bone can derail the strategy, but it's one of the lowest-risk ways to play.
A higher-risk option is to go completely the opposite way. Choose 24 bones and 1 chicken. It provides the largest multiplier, but it's much harder to find the chicken. So, players who want to play for the biggest win and hope their luck will protect them will prefer this strategy.
Of course, there's no way to guarantee a win when playing Chicken Game, but these strategies allow players to control the outcome somewhat, which is vital to increase the enjoyment of a random selection game.
Features
Chicken Game doesn't have too many features in the traditional sense. Instead, it provides better opportunities for statistical analysis. One of the great features of Chicken Game is users can check on their past wins. So, they can try different ways of playing and then work out the best strategy from there.
Players can also cash out when they want. So, they have control over when a win is enough. It means bettors don't have to keep playing if they don't want to, if they feel the next choice is too risky, they can just collect their winnings and walk away. However, users who enjoy a riskier strategy can play to the end. It adds plenty of flexibility for all types of players.
Design & Audio
The design for Chicken Game is extremely simple. It showcases a scaled-back style, not using flashy graphics like other games. However, this isn't a drawback, as the minimalist visuals fit the game's theme. It's a title with a simple play style, so ensuring it has a simple look makes sense.
The same goes for the audio. While the audio isn't poor quality, it's also not groundbreaking. Every sound in the game makes complete sense, so users understand what's happening and don't get annoyed by obnoxious audio.
Chicken Game is currently hosted exclusively at MyStake Casino. If you have gone through our MyStake Casino Review, you are without doubt aware of the tones of bonuses and promos that this site offers. New players receive a 150% bonus match-up when they deposit $20 to $200, and a 100% match-up for initial deposits of $200 to $1000. Besides, there are many other promos such as a 170% bonus on all crypto deposits, and the mini-game welcome bonus when you start playing mini-games for the first time. dappGambl's review on MyStake Casino covers bonus features in detail,so don't forget to read it.
We should bring to your attention that bonuses by this gambling provider have a betting condition of 30x within a maximum of 30 days to qualify for withdrawals. If you fail to meet the requirements, the bonus plus all the wins resulting from it will expire and just disappear.
Fair Play
Chicken Game is provably fair which provides obvious benefits to users. Because bettors can check if the game is running correctly, it ensures they can use statistics to their advantage. While it doesn't guarantee a win, it does guarantee the game's random nature.
Mobile Device
Chicken Game at MyStake has incredible mobile compatibility. It's available across iOS and Android, so essentially, all users can enjoy the title. There's no loss of visual quality, and the controls are fully responsive. As a result, there's no loss of quality when shifting from mobile to desktop.
It ensures users can enjoy Chicken Game no matter how they like to play!
Software Provider
UpGaming is the developer of Chicken Game. While it's not as famous as providers like NetEnt or Microgaming, it still has a solid name within the iGaming sphere. Mainly known for creating platforms and solutions, it has a name synonymous with quality. As a result, it's no surprise to see Chicken Game has fantastic underlying mechanics.
Here at dAppGampl, we enjoyed playing Chicken Game while creating this review, just as we love eating grilled chicken in creamy garlic sauce. That is our little secret. You might have already come across the game 'Mines' in the past. If that's the case, then Chicken Game is just a different model of that. Of course, it doesn't come without more exciting features. You'll love this game because it does the talking. It's easy to play, very engaging, and gives you full control just like JetX. Do you think you are brave enough to make the right decision on when to stop picking? Chicken Game is for you. No more boring evenings. You can play a chicken game on MyStake Casino by reading our MyStake Casino review. To find Chicken Game on MyStake Casino platform, simply click on the "mini-games" tab.
In this section, Vlad Hategan will address your inquiries and the most common questions regarding Chicken Game and offer guidance to newcomers in the field. Feel free to submit your questions through our contact form, and we will strive to respond within 48 hours.
Does my device need any special requirements to run chicken?
No, Chicken Game will run on almost any device. As long as there's a browser available then users can load up and begin playing.
Does chicken have any special features?
There are no special features in a traditional sense with Chicken Game. However, it does provide players with the opportunity to personalize their own betting experience. So, on every bet users can select how many chickens and bones will be present on the board. As a result, bettors can craft the game to their desired level of risk.
Is chicken rigged?
No, it's not. Chicken Game is completely random. It even allows users to check whether the game is in line with its statistical probability.
Can I play chicken on my mobile phone?
Yes. The game has simple graphics so you don't need a high-performance device to play it. This means it will work perfectly on any PC, Android phone, or iOS device. Windows smartphones and even other new mobile operating systems will handle the game nicely too.
Where can I download chicken game?
Why do you feel the need to download the game though? There's no download link because it's not necessary. You simply need to create an account at MyStake casino and you're good to go. Play it from your web or mobile browser for an amazing user experience.
Can try out chicken game for free?
We love free things too. So we had to review a game that gives us tidbits before asking us to invest. You can try out Chicken Game for free on demo mode. It works like the real money game, just that you will be playing with "fake money," which you can't withdraw.