The Best Bitcoin Wallets List for 2022
Binance – Best Overall Bitcoin Wallet
Coinbase Wallet – Best Bitcoin Wallet for Beginners
Trezor- Secure Bitcoin Hardware Wallets
Crypto.com – Best Crypto to Crypto Wallet
Trust Wallet – User-Friendly Wallet for Bitcoin
Exodus –Best Bitcoin Desktop Wallet
Mycelium – Best for Mobile Users
Ledger Nano X- Best for Multiple Crypto Assets Investors
Kraken –Best for Both Experienced and New bitcoin Investors
Zengo – Best for intermediary investors in need of quick purchases
What is a Bitcoin Wallet?
We don't want to assume that you're already a pro. So let's take it a step at a time. We will jump straight to the definition of a bitcoin wallet, hoping that you already know the basics of it. Otherwise, you may read our blog about "What is Bitcoin" to get a proper foundation. A bitcoin wallet is a virtual wallet for holding bitcoin. Some wallets are exclusively designed for bitcoin, while others can hold a few more countless cryptocurrencies. A quick reminder; bitcoin and other digital coins are live on their blockchain full-time. That means they never really get out. They are distributed across different blocks, basically, the virtual addresses that store them. Now we can get into finer details.
So how does it happen? Easy peasy lemon squeezy! Whenever a wallet is said to have received bitcoins, it simply takes control of the encrypted access materials to the specific blockchain address containing the said bitcoins. But since life is already too hard to complicate it further, we simply say we have received X number of bitcoins in our wallet. For extra security, bitcoin wallets always have special private keys to help the owner secure them. Think of private keys like the password to your access material. So anyone who gets a hold of your private keys can steal your money. Bitcoin wallets serve three primary purposes, to receive the coins, store them and send them. These days wallets are being developed with complex additional features, including insurance and investment.
Compare the Best Bitcoin Wallets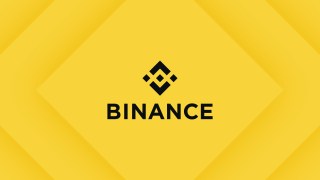 Binance Direct Wallet
Android, iOS, desktop, and web.

Coinbase Wallet
Android, iOS, desktop, and web.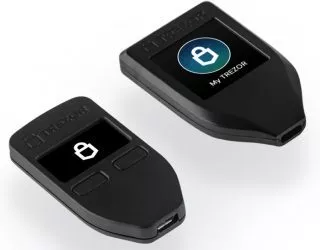 Trezor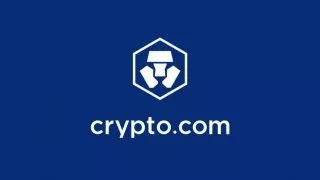 Crypto.com
Android, iOS, desktop, and web.

Trust Wallet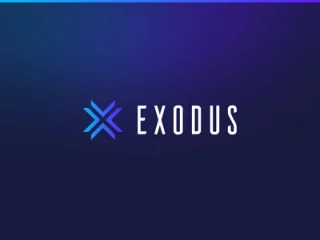 Exodus
Desktop, iOS and Android.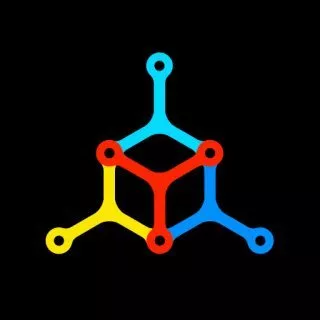 Mycelium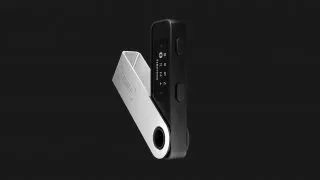 Ledger Nano X
How Does a Bitcoin Wallet Work?
We said earlier that bitcoin wallets work similarly to physical wallets. That's right but only limited to the storage function. The remaining functions are a little sophisticated. For a better understanding, let's compare the working of a bitcoin wallet to an email address. Email addresses receive, send and store emails. To send an email, you need a password to your account, your own email address, and the email address of the receiver, right? Now let's go back to bitcoin. Sending bitcoins requires the sender to have private keys, the recipient's bitcoin wallet address, and a wallet linked to the private keys. Private keys enable the sender to alter a ledger on the blockchain. How this works is that when you hold ten bitcoins and send 5 of them to Mark, you're simply attaching access keys to those five bitcoins to Mark's wallet. This is typically done as a ledger entry, just like banks do when they send and receive money.
Although bitcoin wallets are online, losing your private keys can cut you off from your bitcoins. So make sure to keep them safe. Some people can't access millions of dollars worth of their bitcoins just because they lost their private keys. You don't want to make a list longer. It's also possible for a hacker to steal from you if you're private keys are stored online. You can learn how to keep your bitcoin safely by reading about how to protect your cryptocurrency.
How Much Does a Bitcoin Wallet Cost?
The cost of Bitcoin wallets varies depending on the type and provider. Hot wallets (24/7 online wallets) offered by crypto exchanges are 100% free of charge. Phone apps, desktop wallets, tablet apps, and web-based wallets fall in this category. If you decide to go for hardware/cold wallets to get fancy or for extra security and full custody of your coins, some money will have to change hands. Proper cold storage devices are sold for at least $45 and could go as high as $299. Price is usually determined by their individual features and, of course, the brand name. Keep in mind that although hot wallets cost nothing to acquire, users may be subjected to other costs. Withdrawing and sending money is usually at an average fee of between 0.1% to 2%. Other charges such as account maintenance and inactivity fee may apply too.
How Do You Cash Out Your Bitcoin Wallet?
Let's Help You Find a Bitcoin Wallet
Finding a bitcoinwallet can seem easy or complex depending on your experience in bitcoin. In both situations, there are certain things you should consider. Remember, you are not tied to any particular wallet; you are free to explore different products and own multiple wallets. That way, you can take advantage of the unique features of each crypto wallet and have a full experience of decentralized finance. Initially, you will need one wallet. Here's how to find one.
Reputation
The first thing you want to do is research the reputation of the different options you are considering. Find out where they are licensed, if possible, find information about the owners, and also check which regions they serve. It's important to read different reviews and investigate if they have ever been involved in fraud, got hacked, or had legal battles.
Safety
Your primary goal for getting a bitcoin wallet is to keep your bitcoin safely. Any crypto wallet that doesn't prioritize security should be a no go zone. Passwords are a bare minimum requirement. But that isn't enough. So, find additional safety features such as 2FA and multi-signature. Other aspects such as backup and storage are key.
What Plans do you have?
Bitcoin wallets have different features. Normally your intended purpose will determine which wallet best suits you. There must be a tradeoff. For example, someone getting into day trading will enjoy fast transaction speeds when using hot wallets that are directly connected to an exchange. On the other hand, a long-term bitcoin investor should go for hardware wallets because they come with unmatched security features. Traders who spend bitcoin frequently will find cold wallets expensive. Remember, there is a withdrawal fee every time you move money from an exchange to another wallet.
Compatibility
You may be surprised to find out that there are some wallets that don't support Bitcoin. So now that you're looking for a bitcoin wallet, you have to make sure that your choice accepts bitcoin. It doesn't hurt to consider selecting a wallet that supports many coins. For example, Coinbase Wallet accepts more than 200 cryptocurrencies. With this, you don't have to get a new wallet whenever you need to transact in a different virtual currency.
Fees
Your bitcoin wallet fees will have a direct impact on the value of your digital coin. Withdrawal and sending fees vary among different bitcoin wallets. The average costs range from 0.1% to 0.3%, but this can go to as highs as 3%+ depending on the crypto wallet provider. Try to keep your transaction fees below 0.3%. Investors opting for hardware wallets should compare the prices of different cold storage devices against their features. Hardware wallets can go for as high as $300 each. Ledger Nano S, at $59, Ledger at $119, KeepKey for $49, Trezor Model T going for $159, and Steel Bitcoin Wallet selling for $89 are good choices depending on one's budget.
Now you can go ahead and pick your favourite wallet confidently. Bitcoin is not only the most prominent and oldest crypto but also the stablest. With top bitcoin wallets, users can transact or save their investment in one of the most dependable and fast-growing cryptocurrency investments. Remember to put your safety first. Hackers are always hovering online, looking for their next victim to defraud. If you loved this article, feel free to share it with your friends and family.
You may also be interested in reading about
Which wallet is best for beginners?
We recommend mobile wallets for beginners. They are easy to set up and use. Coinbase wallet is our number one choice. It gives you a secure and user-friendly mobile platform. You can also buy bitcoin directly from your wallet easily.
Which wallet is best for advanced users?
Advanced users have varying needs depending on their level of experience. Mobile and desktop wallets are suitable live-wallet options for advanced day traders. Swing traders prefer cold wallets because of their security features.
What are the risks?
The financial industry is full of risks, just as rewards. Cryptocurrencies have insane volatility. They can multiply your money or flatten your investment in no time. On the other hand, Crypto wallets come with a risk of permanent loss. Losing your private keys or exposing your wallet to crypto hackers could leave you with an irreversible loss.
Are assets in bitcoin wallets insured?
Most crypto wallets give users full responsibility for the safety of their assets. In that case, there is no insurance. However, a few providers like Coinbase Wallet have crime insurance that covers a portion of client funds in the company's custody against losses resulting from theft and cybercrime.
What's the safest bitcoin wallet?
Hardware wallets, also referred to as cold storage wallets, are considered safest. They store private keys offline and hence can't be hacked. The downside is that you can lose your money if you destroy or misplace your cold storage device. Hot wallets can also be safe if the providers do not store client cryptos online.