What is an Ethereum Wallet?
You need an Ethereum wallet, whether you want to buy or get into Ethereum mining. Finding the best Ethereum storage solution amongst hundreds of options may not be a walk in the park. Every developer strives to give their product a striking feature that will lure ETH users. This means you ought to really understand your need to be able to pick the most appropriate ETH wallet. If you're stuck in between choices, trying to figure out which one is the best, or maybe you're just getting started with Ethereum, dAppGambl has put together the best Ethereum Wallets for you.
You are definitely familiar with ordinary hard wallets used for storing money and cards. Right? Ethereum wallets do the same thing, except that they hold digital assets. They are applications that enable users to interact with their assets in the Ethereum blockchain network. In this case, wallets are powered by the blockchain. Ethereum users need wallets to receive, send, hold, and even invest Ether. Unlike Bitcoin, Ethereum wasn't just created to be a digital currency but also a platform for the entire decentralized finance (DeFi). That means a proper Ethereum wallet may have extra features that enable users to participate in DeFi fully.
There are mainly two types of wallets: custodial and non-custodial wallets. Custodial wallets hold private keys on behalf of clients, while non-custodial wallets give users full rights over their private keys and digital coins. These wallets can further be broken down into cold and hot wallets. Hot wallets are all live wallets, meaning they are always connected to the internet. Browser plugins like MetaMask, mobile wallets like Trust Wallet, and desktop wallets like Coinbase wallet are all hot wallets. On the other hand, cold wallets, also called hardware wallets, are physical crypto storage devices that have been developed to store your coins or private keys offline. Ledger Nano S and Trezor Model T are some of the most outstanding hardware wallets. Read about "How to Choose and Setup a Crypto Wallet" to learn more about the different types of wallets.
How to Find a Suitable Ethereum Wallet?
While everyone might have their own unique methods of choosing an Ethereum crypto wallet, there are some bare minimum factors we all out got consider. Let's look at them.
Private keys: The security of cryptocurrencies starts with whoever holds their private keys. Most newbies start with custodial wallets and trust that the provider will be responsible enough to keep client funds safe. The downside is that a security breach into the custodial wallet provider might lead to a catastrophic loss of client funds. Such cases have happened in the past; Mt. Gox, which handled about 70% of the world's cryptocurrency volumes, lost $8.5 million worth of Bitcoin to hackers in 2011. Even after reviewing its security measures, hackers got away with an even larger amount, $615 million in 2014. The KuCoin exchange also lost $281 to hackers in 2020. Even big names like Binance have been hit hard with hackers getting away with as much as 7000 bitcoins. Non-custodial wallets are safer as they don't have the risk of mass hacking. However, individual computers can get hacked. Also, you can't recover your digital assets if you misplace your private keys. If you go for a custodial wallet, make sure it offers extra security features such as 2FA.
Ease of use: Operating your wallet shouldn't be rocket science. There is no reward for using a complicated wallet. Find the most user-friendly option available and go for it. If you're a beginner, we recommend Coinbase wallet. It's easy to use and connects automatically to the main Coinbase platform, meaning you will seamlessly buy and sell your Ethereum. Still under ease of use, finding a wallet that suits your lifestyle will be excellent. For example, a desktop wallet wouldn't be the best fit for someone ever on the move. Instead, a mobile wallet would do. The general UI/UX design of a wallet also matters. While it doesn't add so much, finding a wallet with an appealing user interface is nice.
Security: No one is ready to lose their hard-earned money. So, security should always be taken seriously. First, read through different reviews to find any security red flags about the wallet you are considering. Check if it's compliant or not. Also, visit the website to confirm that it's SSL secured. Additional features such as 2FA for custodial wallets are essential. Backup and restore features mean a lot when talking about security. Remember, you also have a significant role to play in securing your cryptocurrencies, but first, don't consider signing up for any wallet that doesn't seem to prioritize client safety.
Usability: Ask yourself whether you may want to hold other assets in the future or not. MetaMask is one of the leading Ethereum and ERC20 wallets. You may consider it if you're only dealing in the Ethereum ecosystem. However, if you think you may hold Bitcoin at some point, or other digital assets such as Dogecoin and Polkadot, you want to make sure that you select one wallet that will serve all your needs. It doesn't hurt to have more than one wallet, but you also don't want to have a whole load of wallets for every other transaction. So try to go for wallets that offer quality and quantity simultaneously. The other issue we can't forget limits. How much will you be transacting? Go for a wallet that provides a comfortable transaction limit. Trust Wallet, for example, gives users a max transaction cap of $20,000 per day and $50,000 per month, while MetaMask offers only a $500 daily purchase limit.
MetaMask: Desktop Wallet + mobile wallet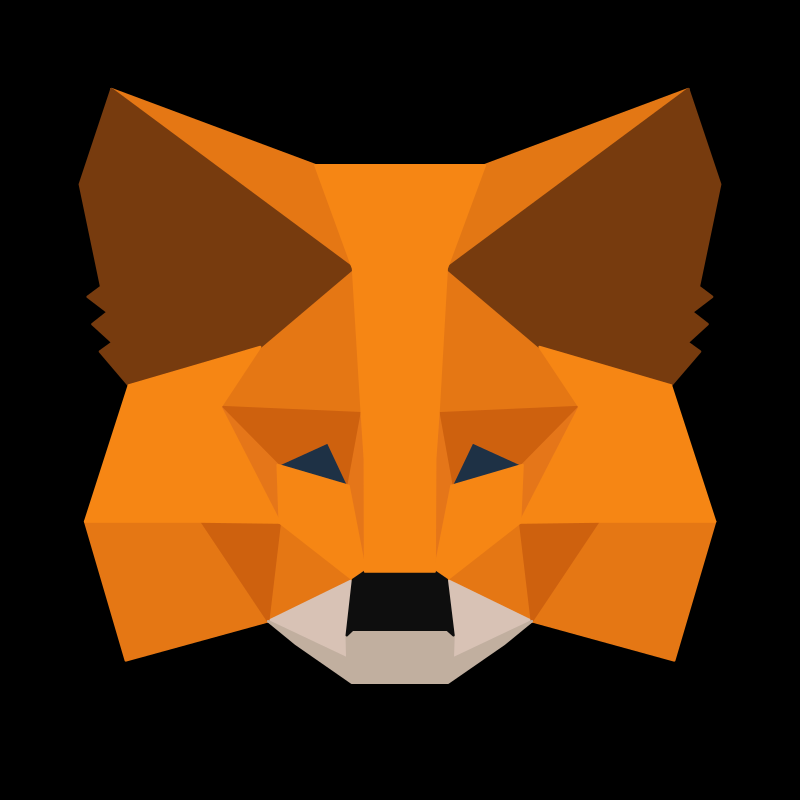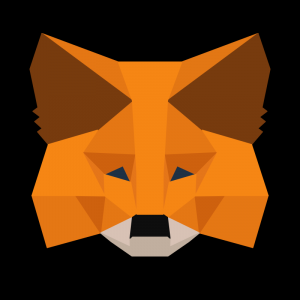 MetaMask is the most popular Ethereum web3 wallet. It supports 450,000 ERC20 tokens and NFTs, apart from Ethereum. With MetaMask, you have easy access to the Web3 through decentralized applications. It comes as a simple browser extension with a user-friendly interface.
 MetaMask Key Highlights
Gives users access to Ethereum and ERC20 tokens without barriers
Easily integrates with decentralized applications
Compatible with hardware wallets like Trezor and Ledger
Stores private keys on your PC
Ledger Nano S: Hardware Wallet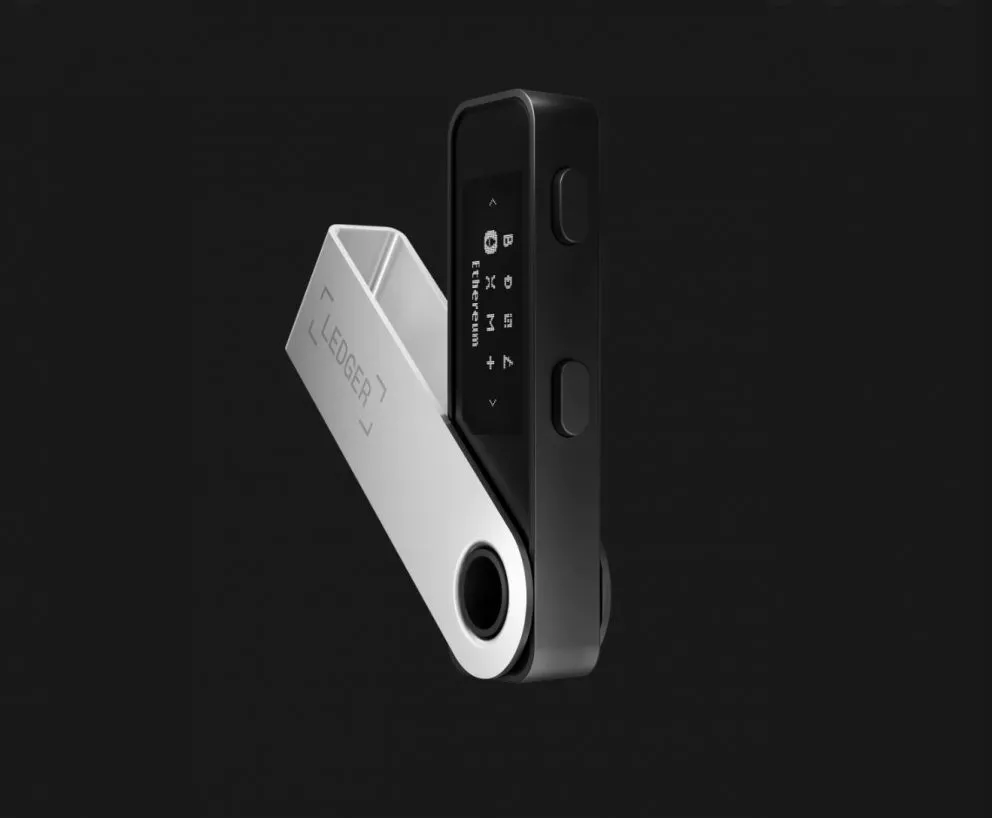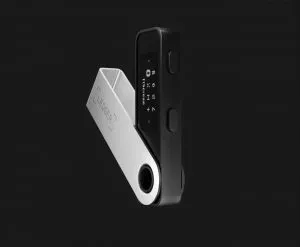 Ledger is one of the most premium Ethereum cold wallets in the market. Ledger Nano S allows users to store their cryptocurrency off the net, keeping them safe from hackers. You will need private keys to access your wallet. Ledger wallets are multicurrency, meaning you can use them to store different other coins.
Ledger Nano S Key Highlights
Great for cold wallet beginners or investors with less technical abilities.
Being a hardware wallet, it keeps private keys offline, hence not susceptible to hacking
Uses a secure custom operating system, the OS-BOROS, to enhance security by keeping all cryptocurrencies independent.
The BOROS OS allows developers to load their own applications on the Ledger Nano S.
Has a recovery sheet to prevent clients from losing wallet access due to a lost PIN.
Users can easily control transactions through the Ledger Nano S OLED screen.
It's light and portable, so you can always carry it around.
Ledger Nano X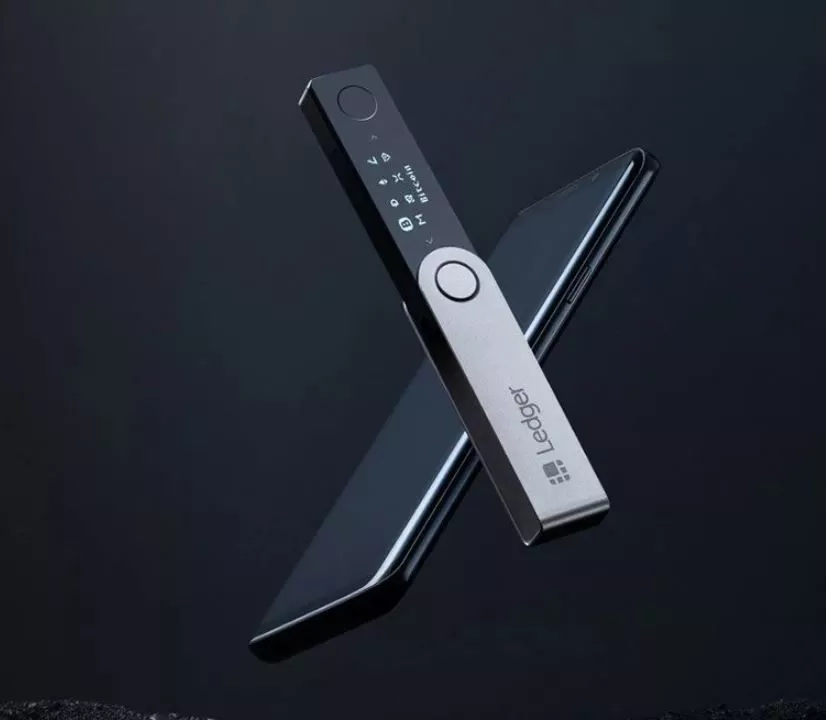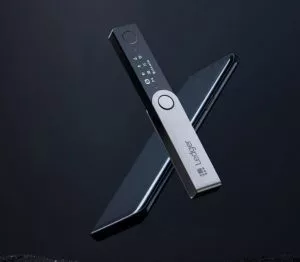 Ledger Nano X and Ledger Nano S are siblings. Nano X is, however, sleeker and can hold up to 100 dApps, compared to three in the case of Nano S. Ledger Nano X also costs more than double the price of Nano S.
Key Highlights
Hardware wallet supporting 1800 cryptocurrencies, including Ethereum
Compatible with Android and iOS
Wireless through Bluetooth support
Has a battery life of up to eight hours
Weighs only 1.1 oz making it very portable
Trezor One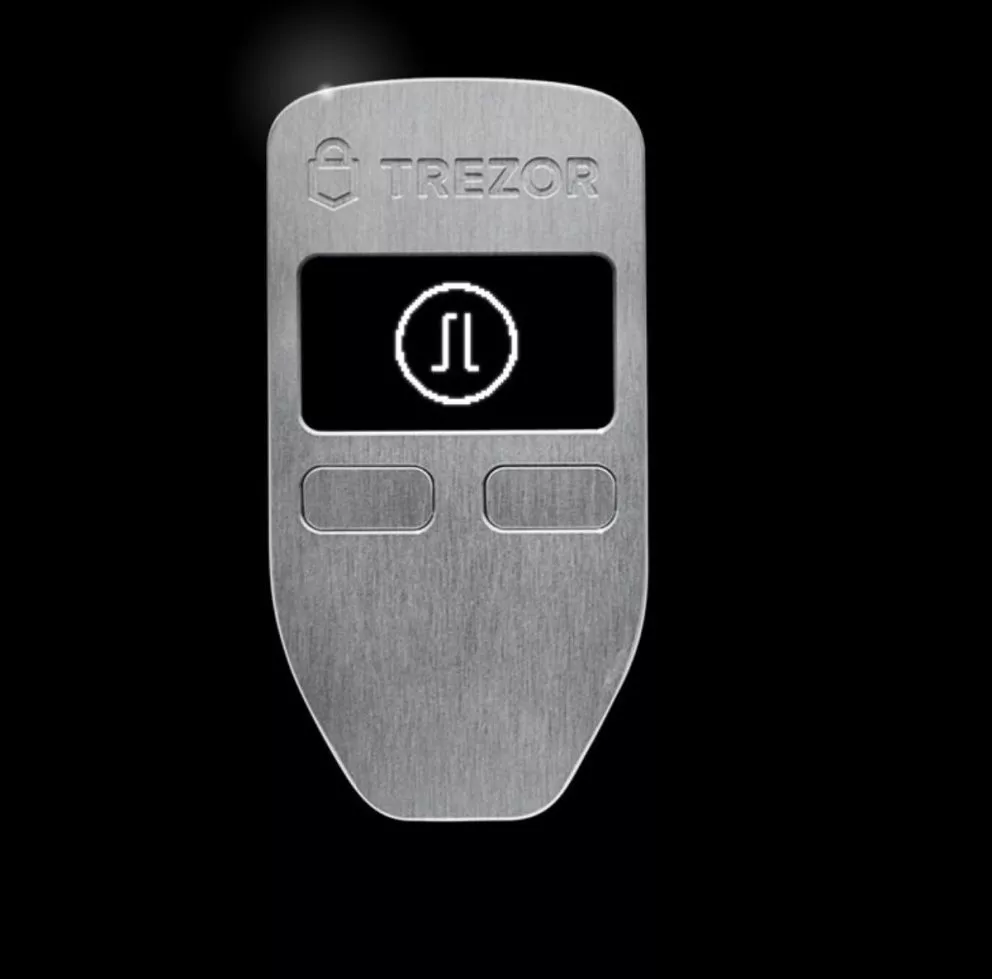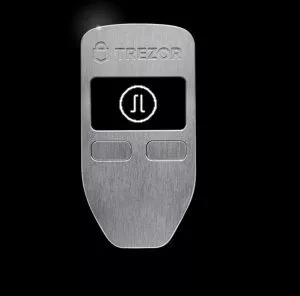 Trezor is one of the earliest cryptocurrency wallets to be developed. It first rolled out as a Bitcoin wallet before becoming a multicurrency digital coin storage wallet. It's one of the best Ethereum wallets today. Designed by Satoshi Labs, Trezor One is a next-gen cold wallet designed from the weaknesses of the original Trezor Wallet.
Key Highlights
Enhanced security by requiring users to activate the electronic chip with a unique PIN. Meaning private keys are always safe from compromise.
It's portable, and users can easily carry it wherever they go.
Offers users a choice of three colours, white, black, and grey.
Uses the MyEtherWallet web interface to store and manage Ethereum safely.
Stores Ethereum offline, keeping your money safe from the reach of hackers.
Increases waiting time for a new PIN by the power of two every time someone enters a wrong PIN as an added security layer.
Trezor T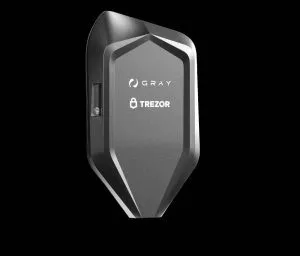 Trezor Model T is an upgraded version of the Trezor One hardware wallet. It's dapper and comes with a larger and more readable screen than Trezor One.
Key Highlights
Has a wide touchscreen bringing a new level of usability to the cold wallet space
Supports over 1000 cryptocurrencies
It's an open-source firmware with a Pincode for security
Connects to laptops and smartphones via USB-C connector
Users can manage their entire digital identity with Trezor Model T, including passwords and SSH accesses.
Rainbow Wallet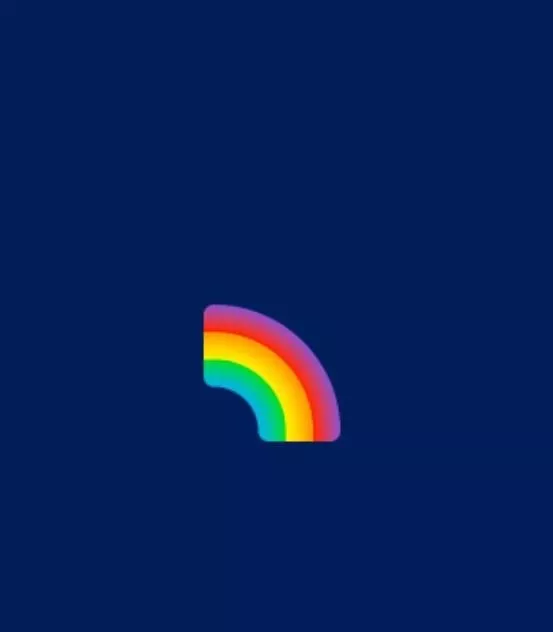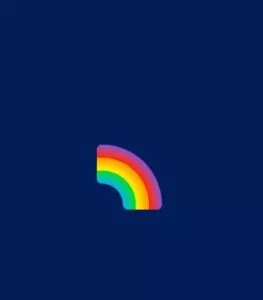 Rainbow wallet is a non-custodial wallet built for mobile users only. It's famous for its fantastic UI and beginner friendliness. The wallet is non-custodial, meaning users have complete custody of their private keys and full responsibility for their cryptocurrency portfolio.
Key Highlights
Non-custodial mobile-only wallet
Users can hide and unhide tokens
Create multiple sub wallets
Great interface for both beginners and experts.
Integrates with external products including Index Coop, MetaMask, Mintable,
Guarda: Desktop + Mobile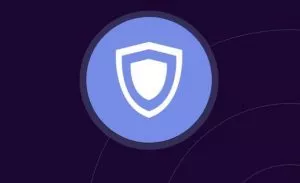 Guarda is another wallet that we consider one of the best for Ethereum. It's non-custodial, with an option for web, desktop, or mobile users. Its intuitive interface makes it easy to use and gives it a high degree of security. No KYC or any other personal information is required during sign-up.
Key Highlights
Multicurrency non-custodial, web, mobile, and desktop-only wallet
Store, send, and receive 40+ coins and up to 10,000 tokens
Minimalist, easy to use design
Allows direct coin purchase using fiat through credit cards and bank transfers
Compatible with the popular Ledger hardware wallet
Argent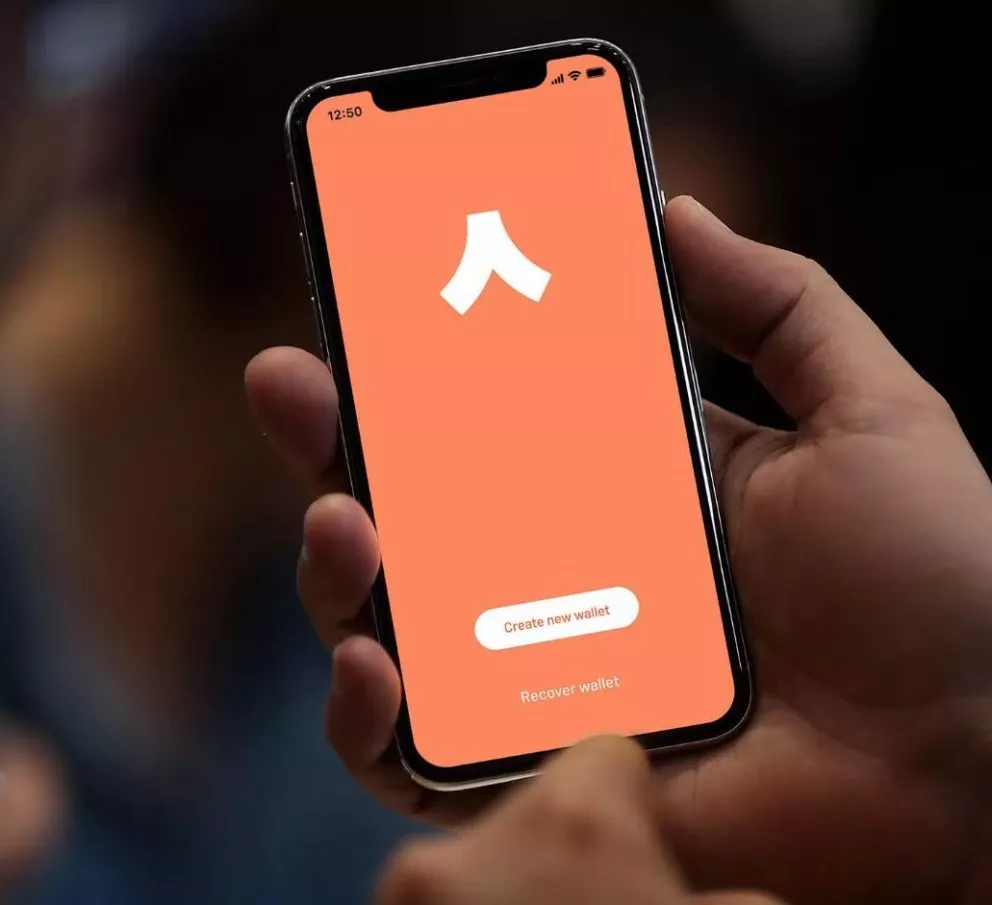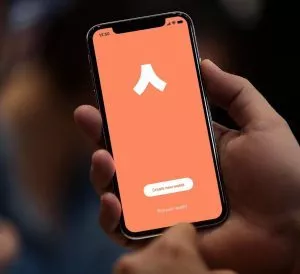 Argent is a futuristic ETH non-custodial wallet that doesn't give you direct access to private keys. Users configure their accounts with an email address and mobile phone number for easy access recovery. Argent stands out for its compound finance feature that lets users lend Ethereum and earn interest in return.
Key Highlights
Supports cryptocurrency purchase with fiat via bank cards
Gives users a readable blockchain address
No seed phrase backup needed
Social recovery process through friends and family in case you lose access
Connect to any desktop application through Wallet Connect
Sending ETH via peer to peer is completely free
Exodus: Desktop Wallet + mobile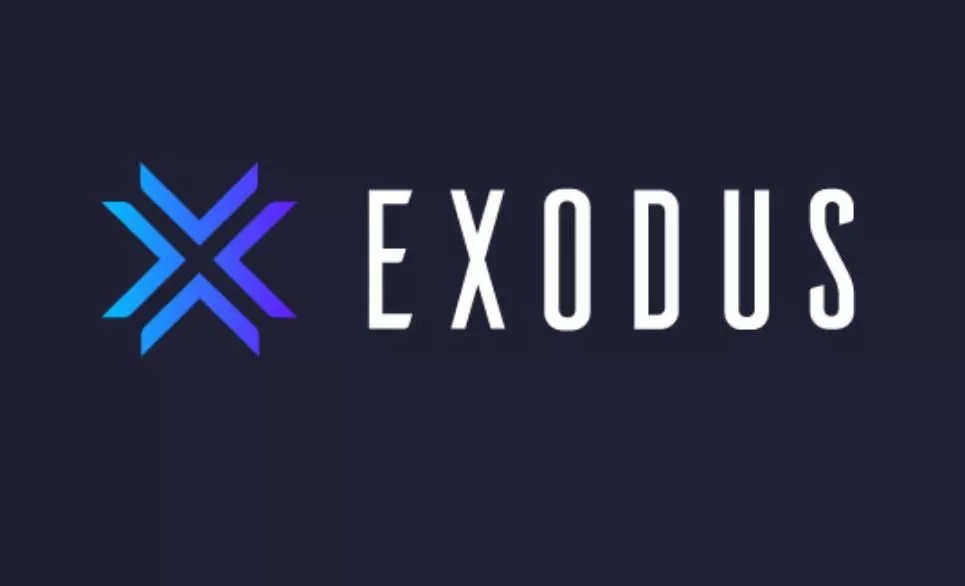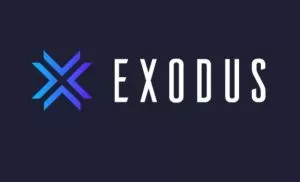 Exodus is a young multicurrency beginner-friendly non-custodial hot wallet. It supports over 250 assets, including bitcoin and Ethereum. It was created to simplify the access, use, and management of cryptocurrencies. Users have a choice of desktop, mobile, and hardware Exodus wallets.
Key Highlights
The wallet is user friendly with an attractive interface
Compatible with all major operating systems, including Windows, Linux, and Mac OS
Partners with multiple exchanges to enable users quickly trade cryptos
Compatible with hardware wallets like Trezor so users can enhance the security of their virtual assets using cold storage.
Atomic Wallet (Desktop and Mobile)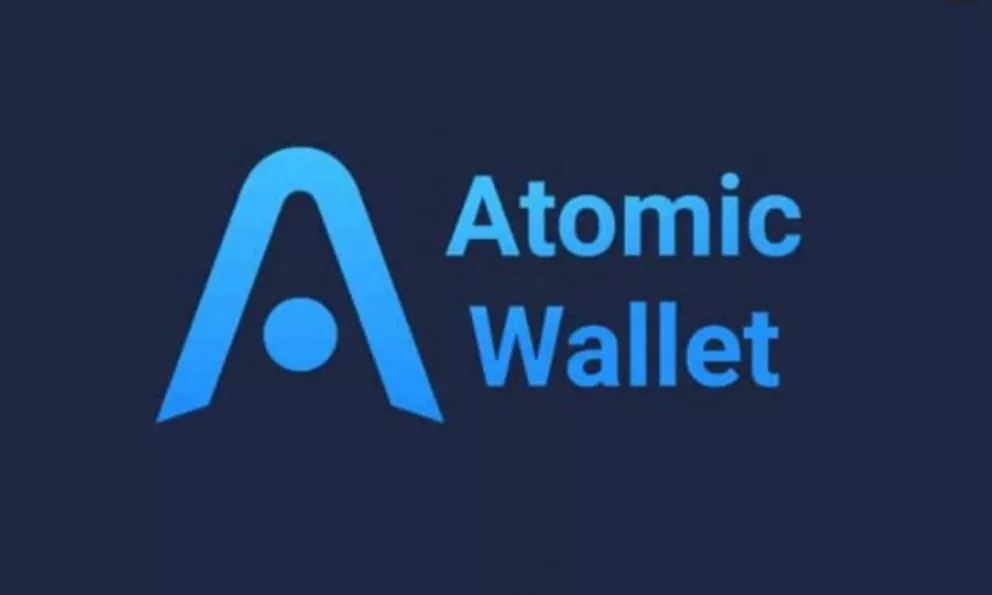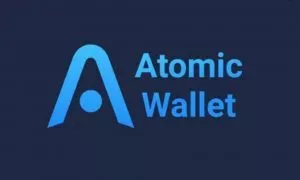 Atomic wallet is one of the best wallets for Ethereum storage and management. Users have an option of desktop or mobile app. We found it highly secure and reliable even for multiple cryptocurrency use. Beginners looking to get started in Ethereum wallets will enjoy using the Atomic wallet.
Key Highlights
Hassle-free Ethereum purchases through the Atomic exchange feature
Non-custodial wallet giving users complete control over their assets
Compatible with major operating systems including Linux, Windows, and Mac OS.
Supports fiat-crypto purchases through visa and master cards
Users can transact in 500+ digital coins, including Ethereum, Bitcoin, Dash, and XRP
Added security layer through AES encryption.
Jaxx: Mobile Wallet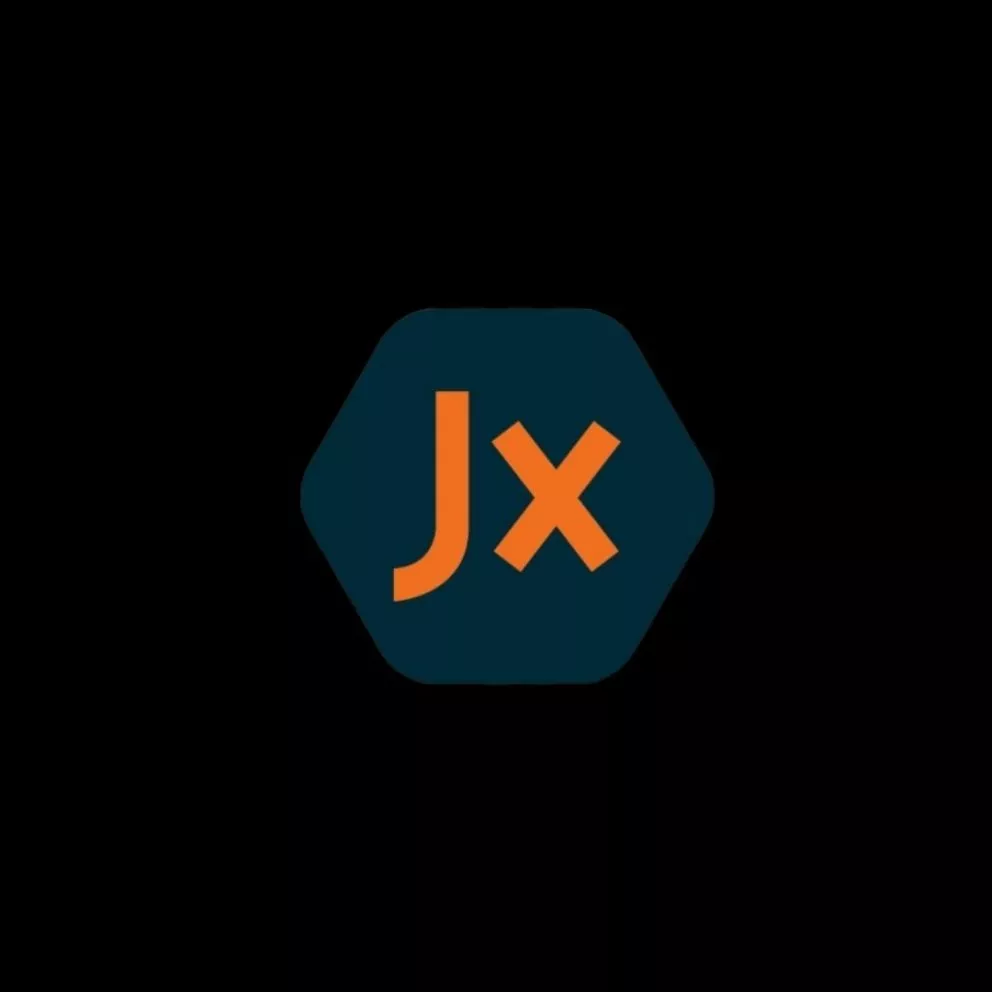 Jaxx, the multi-asset wallet, is incorporated in Canada by Decentral. It is compatible with 80 digital assets, including Ethereum. We like its striking design and robust security features. Apart from having a PIN, users can also activate fingerprint and face verification to keep their wallets safe from unwanted persons.
Key Highlights
Built-in crypto exchange
Supports 80+ virtual coins
Has cross-platform pairing
Easy to use
QR scanning function makes it convenient to use
MyEtherWallet: Web Wallet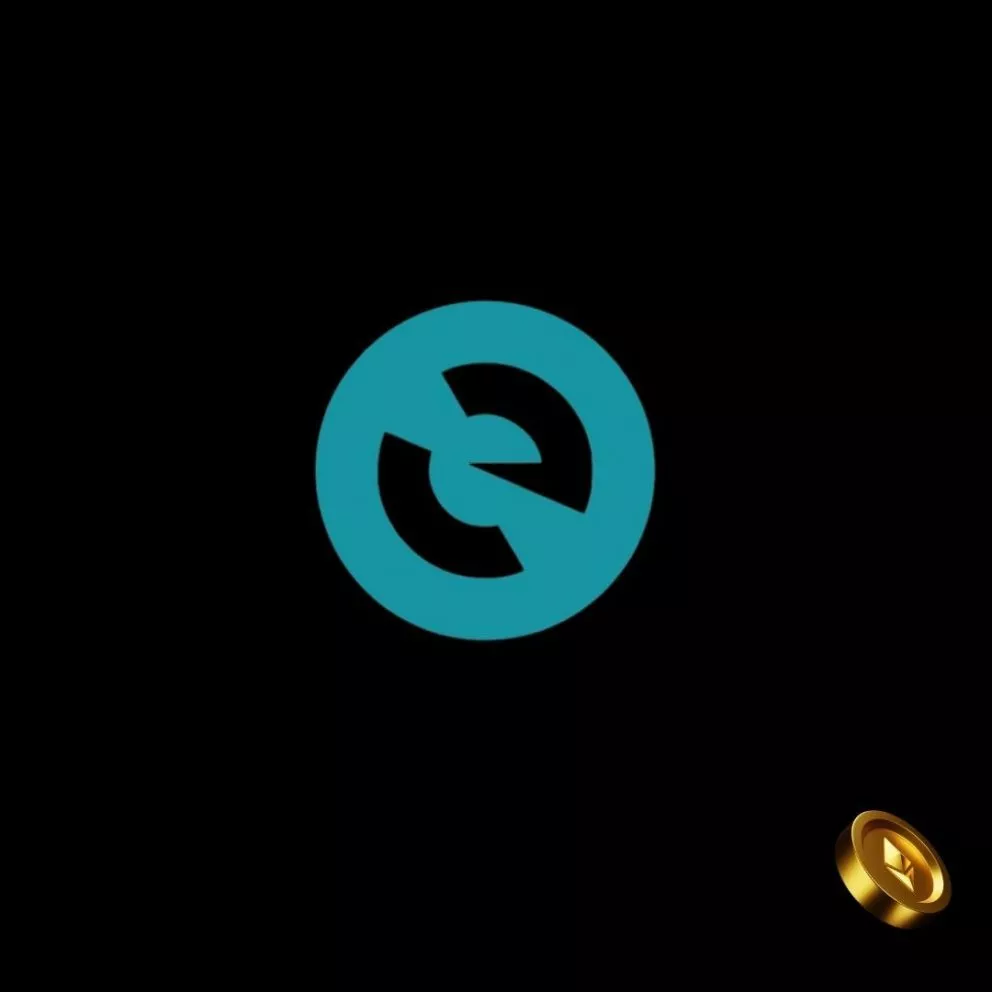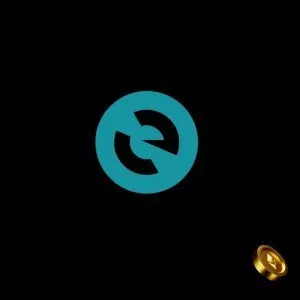 My EtherWallet is an Ethereum wallet with multiple functionalities. For example, users can store, send and receive different ERC20 tokens and NFTs. What's more, they can also swap Ethereum standard tokens and even stake ETH to earn interest.
Key Highlights
Compatible with hardware wallets Trezor and Ledger
Stake Ethereum to earn interest
Non-custodial open-source wallet with no third-party intermediaries
Easy download and setup, no KYC requirement
Available as a mobile app, browser extension, and web.
KeepKey: Hardware wallet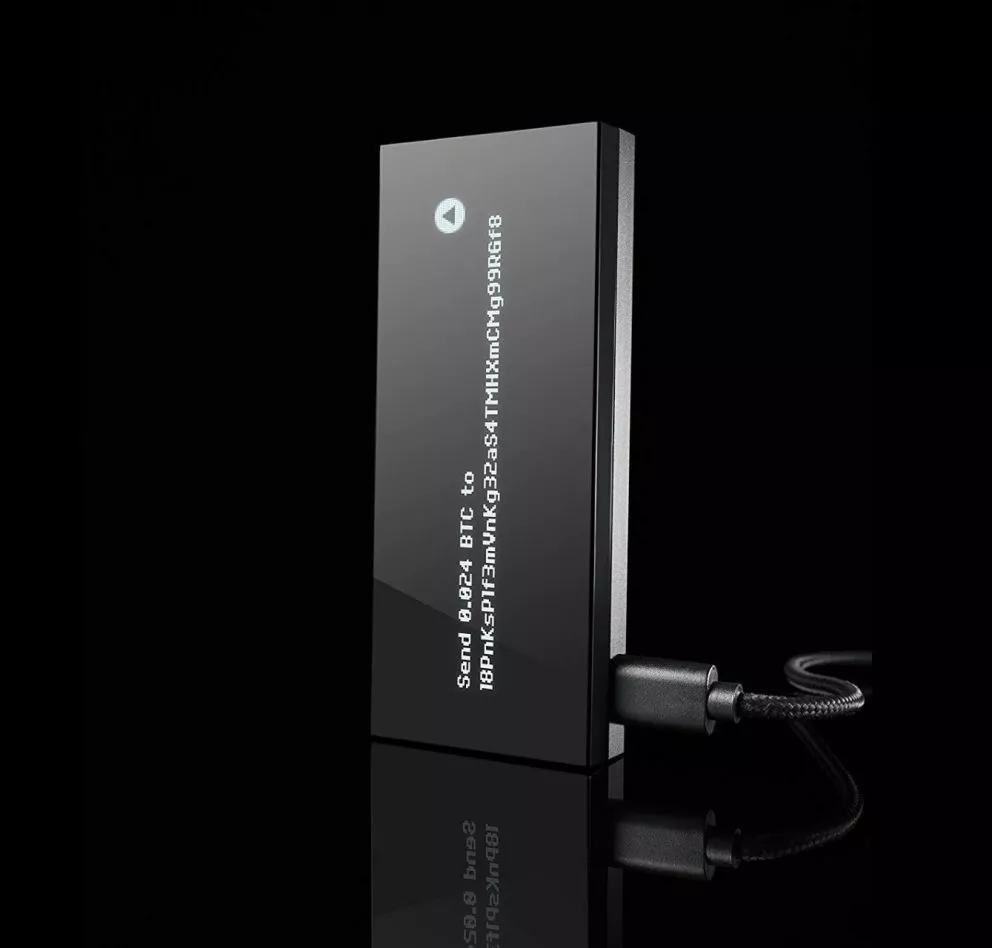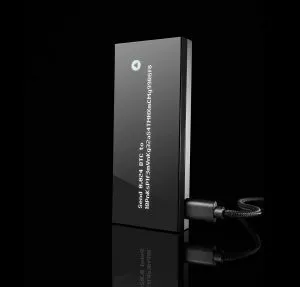 KeepKey is a cold storage wallet for cryptocurrencies. Although we recommend it for Ethereum, it's a multicurrency wallet supporting Bitcoin, Ethereum, Dogecoin, Bitcoin, Dash, Bitcoin Cash, and Bitcoin Gold. It is also compatible with more than 30 ERC20 tokens.
Key Highlights
Integrated with ShapeShift so that users can exchange their assets directly from KeepKey hardware.
Users can retrieve accounts from stolen or damaged hardware devices, thanks to Billfodl
Supported by Windows, Mac, Linux, Chrome (extension), and mobile devices through Mycelium app.
Use a fresh address for every transaction and enjoy the highest level of anonymity.
You have to stay safe if you're going to become a crypto investor. There are countless scammers and nefarious activities everywhere in the digital assets world, so taking precautions is not an option. Here are our top tips for staying safe.
Do your research– Don't just invest blindly.
Strong passwords help– Your shortest password should be eight characters: mix letters, numbers, and symbols.
Using hot wallets, use 2FA and any other extra layer of securityto protect your wallet.
Don't get hacked-Avoid visiting unnecessary websites and sharing your information with unverified sites.
Use secure networks– Only get internet connections from networks you can trust and avoid public WiFi.
What to use your wallet for
You must be now spoilt for choice if all that was hindering you from investing in Ethereum was getting the best Ethereum wallet. Don't forget to choose a wallet according to your individual needs and what you plan to do with it. We only brought you the safest and most reliable Ethereum storage solution. If you are going to buy and hold Ethereum, consider going for hardware wallets. The other hack is to sign up for a non-custodial wallet compatible with hardware wallets. That way, you can keep your Ether hot when day trading and take it back to your cold wallet for storage whenever you are not active in the market. We hope this article was useful. You may also want to read about:
1. What is the Best Ethereum Wallet?
There are hundreds of wallets out there with unique features. The best Ethereum wallet varies among different individuals according to their needs and level of experience. If you're just starting out, the MetaMask Ethereum wallet will suit you.
2. Are Hardware Wallets Worth Investing in?
An investment in hardware wallets goes a long way regarding security. Hot wallets do an excellent job if you're a day trader. However, whenever you're holding a portion of your cryptocurrency long-term, do so in cold wallets for security reasons.
3. What is an Ethereum wallet?
It is a blockchain application that enables users to interact with the Ethereum network. Ethereum wallet owners can save, send Ether, and even stake it to earn interest.