What is Ripple (XRP)?
Ripple is a blockchain-based cross-border monetary transfer network. It offers real-time gross settlement (RTGS) at a significantly low fee compared to the current money transfer systems used by banks. Although it utilizes blockchain technology to function, it's not made up of a blockchain but rather a "hash tree." A hash tree is an alternative decentralization system to blockchain. It can validate and verify data at lightning speed, making the Ripple network faster than blockchains like Bitcoin and Ethereum. XRP, the native coin, is the primary transaction and money exchange medium. It can't be mined because the supply was already predetermined at launch.
Ripple transfers remittances from financial institutions' centralized databases to a distributed infrastructure, the XRPL. It has partnered with hundreds of banks and financial industry players who are using its technology for money remittance. Unlike proof-of-work, the XRPL has an insignificant energy requirement, keeping transaction costs as low as possible. There are also a fixed number of trusted validators who verify transactions. Since there is no mining, validators don't earn gas fees. This model ensures only nodes of interest participate in the transaction processing, removing lags and extra transaction costs. There are just over 150 participants in this model of validating transactions and securing the network. Does this mean Ripple is centralized?
What are the benefits of XRP?
Lightning speed settlement: It typically takes three to five seconds to complete a transaction on the XRP ledger. This is way faster than bank RTGS, which should ideally be instant, but usually takes about 30 minutes. Even Ethereum, which touts itself as the fastest network, takes about seventeen to twenty seconds to complete payment only when it is not congested.
Low transaction fees: One of the greatest barriers to an efficient money remittance system is the elevated expenses of sending and receiving money. It costs just an average of 0.00001 XRP tokens to transact on the Ripple network. At a rate of about $0.46 per coin, investors pay a meagre fraction of a penny to use this network. This is, so far, the cheapest rate across all crypto and traditional banking money transfer systems.
Multi-currency exchange: The Ripple network has an inbuilt decentralized exchange that uses the I-OWE-YOU (IOU) mechanism. The DEX facilitates the swapping of both cryptocurrencies and fiat money. Exchange is made possible through XRP and various gateways for other currencies to access the network. This means you can send someone Canadian dollars, and they will receive it in any currency, including cryptos like Bitcoin and Ethereum.
Interoperable: XRP is the only blockchain-based product that is fully applicable. It has an extensive network of banks and continues partnering with other institutions to increase reach and usability. Through the IOU-powered exchange, it offers a bridge that connects the crypto sector and the fiat money system.
What are the risks of XRP?
Price volatility:
The most significant risk of cryptocurrencies is price instability. It's common for them to rise by 25% one day and lose half of their value the next day. This goes against one of the purposes of money: to store value and offer a medium for deferred payments. One may likely lose substantial cash to a currency exchange's volatility. For investors, there is no guarantee that you will make money buying XRP.
Lawsuit: 
The fate of XRP might be hanging in the outcome of an ongoing messy case between the Ripple labs and the SEC. If the company loses the case, it might be forced to pay heavy fines, affecting its operations. Investors could also lose confidence and panic, selling off most of their holdings. Such an incidence was witnessed in Luna crypto in early 2022, where investors lost over $2 billion in a record 24 hours.
Market Sell-off:
The crypto market has experienced one of the most prolonged sell-off in history. As already mentioned, this did affect not only major cryptos but also stable coins, which are supposed to be safe havens. Unfortunately, XRP is not immune to these kinds of market situations and is likely to struggle to gain value like all other cryptos until the next crypto bull run.
Censorship risks:
XRP keeps a default list of unique validators and doesn't allow just any user to participate in verifying transactions and protecting the network, like proof-of-work and proof-of-stake consensus. With only slightly over 150 validators available., it's easy for censorship laws to be introduced and voted in.
What are the major holders of Ripple?
Out of the 100 billion tokens, Ripple holds 61.3 billion, which includes the ones in escrow. Forbes lists one co-founder and the current CEO of Ripple among the top holders of XRP. Chris Larsen, who co-founded the company and served as CEO until November 2016, owned at least 5.1 billion coins as of mid-August 2022. He also held a 17% stake in the firm, bringing his net worth to about $37 billion. Brad Garlinghouse, who took over as CEO after Larsen, was also reported by Forbes to control 6.3% of Ripple's shares.
Data from CoinCarp indicates 240,385 people were holding the token as of 2nd November 202. This figure represented an additional 14,000 new owners from 226,000-coin owners in August of the same year. The analysis on the website also shows that retail traders on the Binance platform controlled over 35% of the total tokens in circulation. The wealthiest address holding XRP on Binance had 92,451,583 XRP as of 2nd November 2, 2022, which was valued at about $42 million. There was no concrete data on XRP token ownership apart from this. It may also be difficult to compute how many tokens an individual owns, considering that one can have several anonymous addresses for different purposes.
How has XRP performed in the past?
Since its launch, XRP has yet to make much progress in terms of value growth. It was until April 2017 that the value started going up, hitting the first-ever significant high of $0.25 by mid-June of the same year. The crypto then took advantage of the industry bull run to skyrocket to $2.28 by the end of the year. Investors took home up to a whopping 4,560% return from this move. This was followed by a price decline to a low of $0.21 for the next two years. Its price started gaining momentum again towards the end and shot to over $1.08 by May 2021, despite the SEC's lawsuit hanging over it. One notable observation about Ripple is that it has never tried to form a new high again ever since it set the first one at $2.28. This is unlike digital coins like Ethereum, Bitcoin, or Litecoin, which have breached their highs to set new top prices almost every year.
For nearly a decade now, XRP has been trading amongst the top 10 cryptocurrencies by market capitalization. Moreover, it was the third largest cryptocurrency up until the case between Ripple and the SEC came up in 2020, pushing it lower on market cap rankings.
With this background, let's look at where XRP could go in the coming months and years.
Ripple Makes Waves in the News
Ripple has been common in the news for the past three years for several reasons. Let's look at each of them.
XRP Ledger updates: XRP developers and other users are always eager to use the next updated ledger version. With each upgrade comes better features, simplicity, more robust security, and higher technology. The XRP Ledger 1.9.4 was just two weeks old as of writing this. It's an upgrade that corrects technical flows that previously caused DDOS attacks on NFT issuers. Crypto reporters are always ahead of time to release news about every upgrade before it becomes known by everyone in the crypto community. You can also keep track of the next updates through the network's XRP ledger blog.
SEC allegations: This is perhaps the most common reason you will see Ripple in the news from time to time. Investors and speculators are keenly following the proceedings of SEC vs. Ripple. They want to know whether they should keep holding their tokens, sell them or buy more. The lawsuit's verdict is expected to affect the price immensely. The ruling will also have an impact on the entire crypto sector. So, developers and community members of other crypto projects also have a high stake in the lawsuit.
Ripple Xpring: Ripple is now incubating, financing, and acquiring projects run on its ledger. Since this program was launched, it has made waves among developers who would previously stall on ingenuous projects due to insufficient funds.
What is the market cap of XRP?
XRP is the 6th largest crypto by market capitalization as of 2nd November 2022. According to information on the company website, it has a market cap of $9,726,956,453.
What is the circulating supply of XRP?
The circulation of XRP is at more than 45 billion tokens out of the total supply of 100 billion coins.
What is the future of Ripple and XRP?
Ripple is one of the projects that have stood the taste of time. Over ten years after launch, the project is still vibrant despite challenges such as the SEC lawsuit. There is also minimal controversy surrounding it, apart from the court case. Finally, the company has allowed its project to grow organically without trying to manipulate its coin price and pump-up demand artificially. All these indicate that the team behind Ripple is doing this for the long term.
The most important aspect at this stage is the court verdict regarding the ongoing case. The US Securities Exchange Commission wants Ripple to pay at least $1.3 in fines for allegedly issuing illegal securities to the public. The price of the coin gets extremely volatile every time the case is mentioned in court. If SEC wins, the entire crypto industry will be thrown into chaos because such a ruling will implicate all other projects that have participated in a similar token sale. For Ripple and XRP, it may be the beginning of a severe financial crisis. They will be forced to pay heavy fines and lose most of their investors. An adverse court ruling on XRP would crash the coin.
On the other hand, if Ripple wins, it would be a lifetime opportunity for bulls to invest in the coin. XRP's price will skyrocket instantly, reaching prices it has never achieved. US exchanges such as Coinbase, that had delisted the crypto will relist it, setting up for easier and faster adoption.
XRP Ripple Price Prediction: 2022-2030
2022 Projections
2022 is ending, and XRP has shown resilience despite the solid bearish trend witnessed across the crypto market. The coin started trading at $0.450 at the beginning of the year. It has maintained a low volatility between the year's opening price and a high of $0.460. The company secured an early procedural win when Judge Torres ordered the release of SEC's communication documents on 14th September 2022. While this was positive news, the price did not shoot so high. Investors are anxiously waiting for the federal court's ruling in 2023 to make any substantial decision about this asset. There is no indication that its price will surpass the current high of $0.46 by the end of 2022.
2023 Projections
This will be a monumental year with the federal court set to make a ruling on what has been the messiest crypto lawsuit so far. Going by the recent progress, if Ripple proves that the SEC's execution of the securities regulation towards crypto companies is inconsistent, investors will pump in insane amounts of money in the company's native coin. The token has many partners who are only waiting for a favorable court ruling before officially using it for international payments. These are fundamentally strong reasons for speculators to want to invest in the asset should the SEC case be dismissed. Based on these reasons, we project a high of $4.84 by December 2023.
2024 Projections
It's common for an impulsive bull run to be followed by a steep selling season before prices stabilize. Most of 2023's buyers will be short-term investors looking to benefit from quick price gains. They will start cashing out in 2024, causing a sharp bearish trend for most of the year's second half. Price is likely to fall to about $1.8 and later rise to find stability between $2.5 and $3.0 by the time the year ends.
2025 Projections
By 2025, the price of the token will have found stability. We expect Ripple to have started making significant strides in partnerships with different banks and financial institutions. As the use case rises, demand for XRP will increase too. We also predict that the digital currency market will be on a strong uptrend. A combination of these factors will see the token's price rise to over $8 and possibly above the $10 mark.
2026 to 2030 Predictions
While we might have an incomplete picture of the events that will unfold after 2025, our current prediction is that many banks will use the Ripple network to remit money across borders. As a result, the coin might grow scarce as different institutions hold it for transaction processing. No doubt, this will be the most significant period for this project. By 2030, Ripple's coin should have attained a minimum price of $40.
Is XRP the Next Bitcoin or Ethereum?
Bitcoin and Ethereum have defended their positions over the years as the first and second most valuable coins. There is no indication of the situation changing soon. The crypto market has the characteristic of moving in unison. That means when XRP is shooting up, Bitcoin and Ethereum will probably aim for higher prices too. That said, XRP is not the next Bitcoin or Ethereum. Nevertheless, it will continue to be one of the most valuable coins in the future.
Where can I buy Ripple XRP?
There are many exchanges where you can buy Ripple XRP. However, due to the ongoing SEC investigation, US-based platforms are not allowed to list XRP. This includes the popular trading site, Coinbase, which suspended all trading activities related to the coin on 19th January 2021.
Binance Exchange
Binance's hard-to-beat features earn it the top spot on our list of the best exchanges. The platform uses a peer-to-peer model where users can purchase XRP via Binance's over-the-counter desk or from other members. It's highly user-friendly and intuitive, making it a good choice for both beginners and professionals. As of writing this, Binance controls over 30% of all XRP transactions, cementing its position as the industry leader. The platform allows users to buy digital coins using credit and debit cards, bank transfers, e-wallets like Skrill and PayPal, stable coins, and other cryptos.
Information on the website indicates that it handles a daily crypto volume of more than $2 billion. Binance also offers margin trading as well as loan products for XRP tokens. Automated traders using bots can trade on the exchange using Binance API for algo trading. Unfortunately, there is no live chat or phone customer support. Clients are forced to go through email or support tickets on the website whenever they need help. While it has some flaws, Binance truly offers a blend of everything you will need to succeed in virtual currency trading.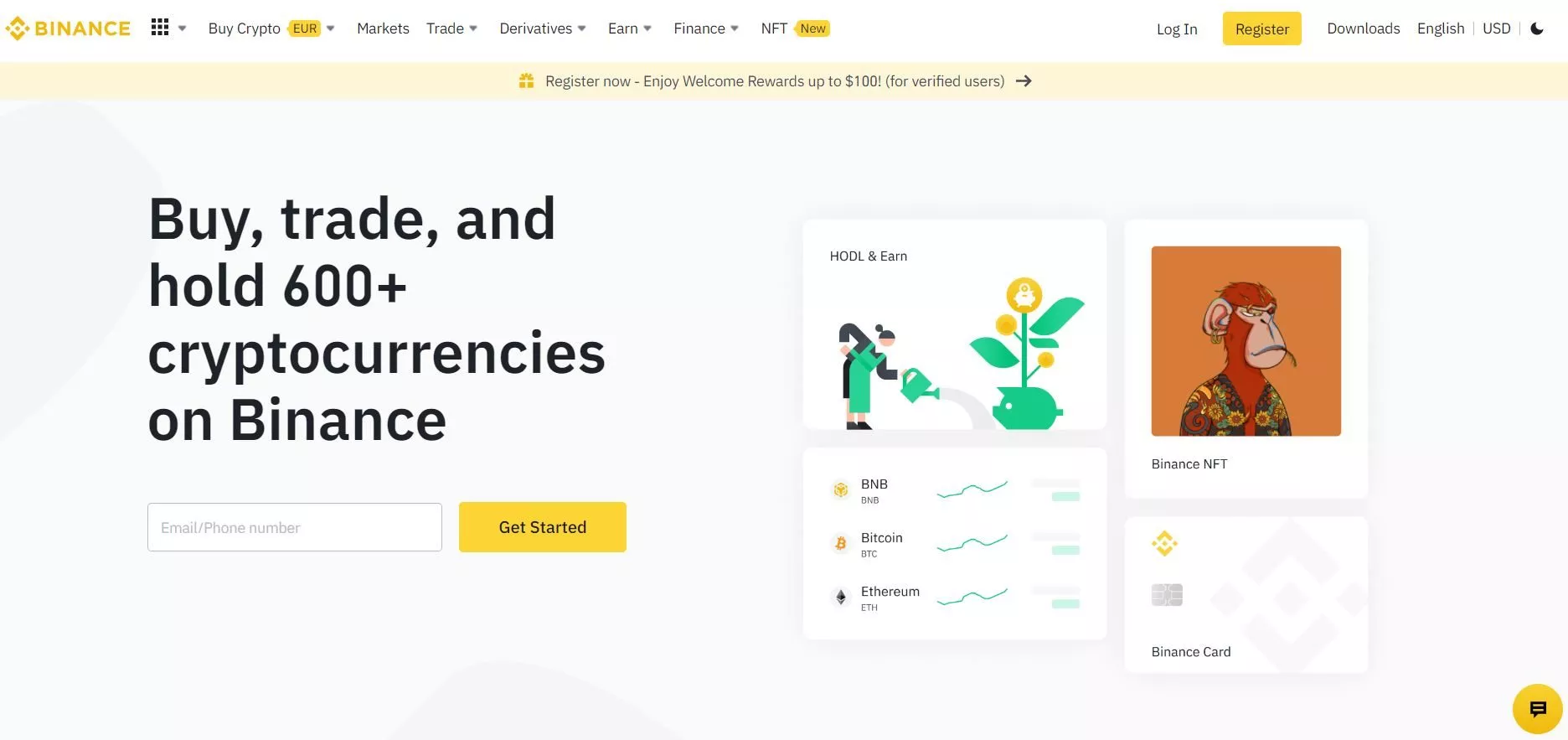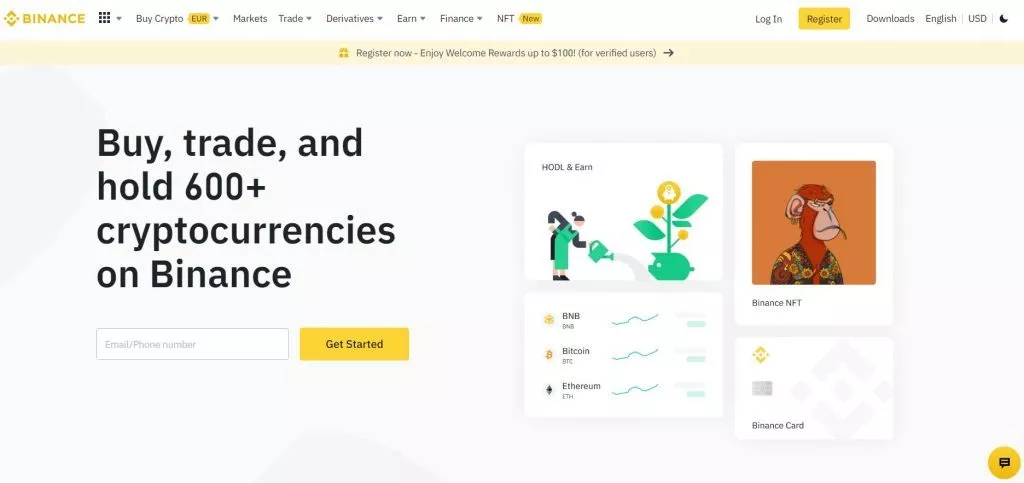 Pros
User-friendly exchange
Has high liquidity for XRP
Charges low fees starting from 0.15%
Allows staking
Cons
No live chat
No margin trading
Kraken Exchange
Kraken is a top-notch XRP, and crypto trading platform established in. It boasts a client base of over nine million users in more than 194 countries and an average quarterly trade volume of $207 billion. The San Francisco-based company offers XRP as an asset and derivative. This means you can buy your token on the spot or place a futures contract. It also allows margin trading with a leverage of up to 50x to support undercapitalized investors. Big clients seeking to buy huge contracts can do so via Kraken's OTC desk.
You can sign up in minutes and start trading on the platform. Fund your account with virtual currencies and fiat to get started. Busy people are covered too. The Kraken mobile app is an intuitive iOS/Android compatible platform for buying XRP on the go. One of the exchange's strongest edges is its pricing model. Fees start significantly low at only $0.16 for markers and $0.26 for the takers. The actual cost of a transaction varies depending on the volume. High rollers transacting from $10,000,000 monthly pay zero fees for makers, while takers only part with $0.10. The platform has only gone down once, – January 2018_ during a system upgrade. It has never been hacked, thanks to its robust security protocols, such as 256-bit SSL encryption and universal 2FA.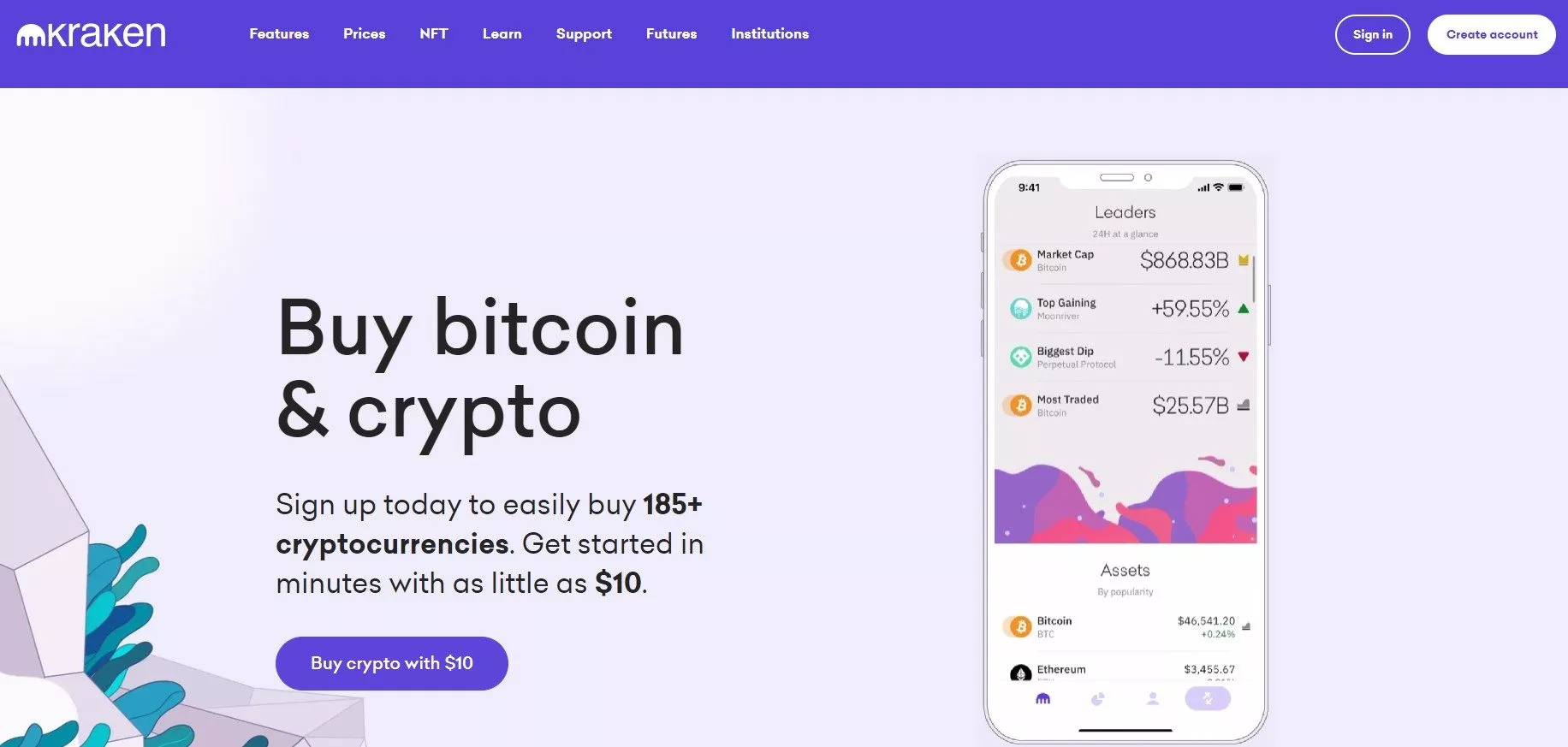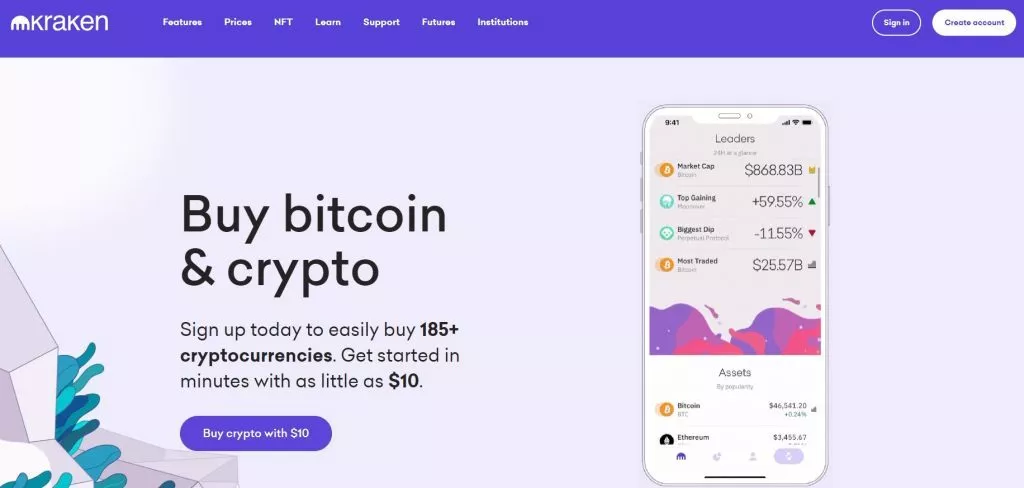 Pros
High-security standards
High-security standards
Considerably low fees
Allows staking
Cons
Not beginner friendly
Slow customer care
Zero tax support
PanCake Swap
Pancake swap is a decentralized exchange operating on the Binance Smart Chain network since September 2020. Information on the website indicates that it controls at least $5 million worth of XRP trading volume daily. It's a popular peer-to-peer site suitable for both newbies and experienced crypto enthusiasts. The company merely started running on the features of UniSwap. However, it has grown into an independent platform, attracting more users than its counterpart due to endless innovation. Pancake Swap accepts a minimum $1 deposit but only supports digital coin payment methods. You can fund your account and withdraw using MetaMask, Trust Wallet, and all Wallet Connect Wallets. Whether a maker or taker, you will only be charged a flat fee of $0.2 per transaction.
We found out that US investors are unfortunately not allowed to hold accounts on this site. Apart from XRP, the platform lists over 130 other cryptos. NFT lovers can purchase some of the most popular collections on the forum, such as Sunny, Bullish, and Dollop.
Being a decentralized exchange, Pancake Swap is naturally safe and can't be hacked, as the servers are randomly distributed. However, for clients' comfort, the site is audited by an independent cybersecurity firm, Certik. There is no official customer support, which is common among DEXs. You can, however, find help through the community pages or by writing to the team via social media pages, mainly Twitter, Telegram, and Instagram.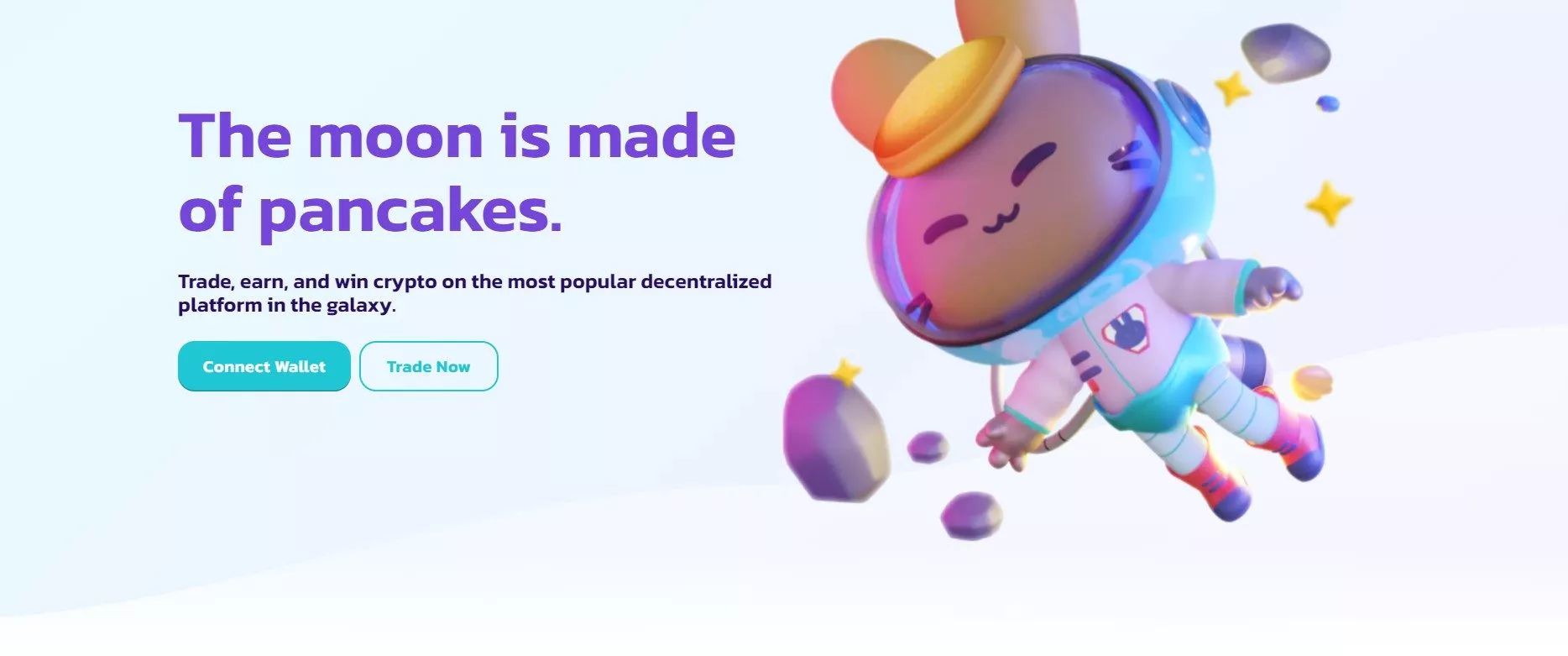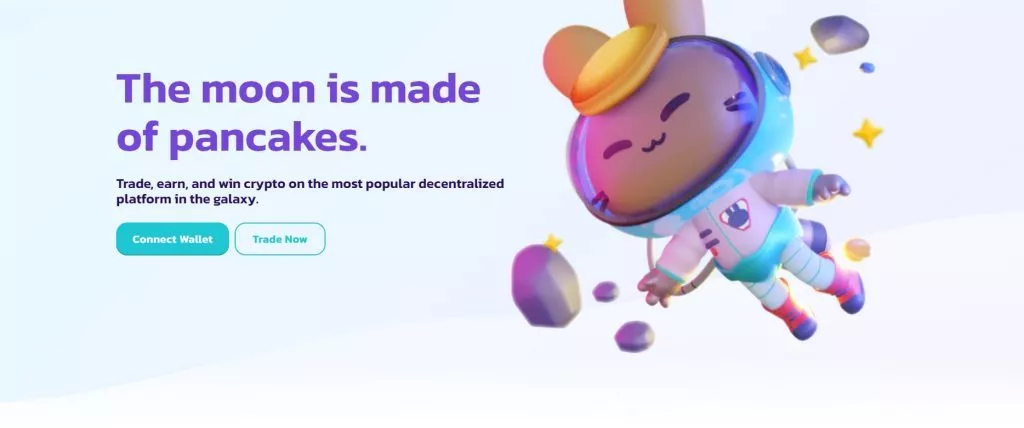 Pros
High rewards for stakers
No KYC requirements
Offers different methods of buying XRP
Supports NFTs
Cons
Binance Chain processes can be complicated
Only supports crypto payment
No official customer support
Final Verdict
There's still a lot of uncertainty around Ripple to determine whether it's a good investment. Apart from SEC's lawsuit, the crypto winter that started in May 2022 seems far from over. Billions of dollars have been wiped off the market, pushing the value of most digital coins down by over 50%. Investing in XRP at this time would hence be a gamble. The best thing would be to wait for the court ruling. However, if you feel it's right to buy the coin now, go ahead. Always remember to risk what you can afford to lose, and don't borrow to invest in crypto.
Can XRP reach $10?
Yes, XRP can reach $10 by 2025 if it wins the current lawsuit. It has many use cases and partners ready to start using the network. So, we predict a high of up to $40 by 2030.
How many XRP coins are there?
The Ripple network has a fixed maximum supply of 100 billion coins. Of these, only about 45 billion are in circulation, and the rest are held in an escrow account.
How can you mine Ripple XRP?
Interestingly, the entire 100 billion coins that make up the maximum supply were already pre mined before launching the project. So, you can't mine XRP.