supplier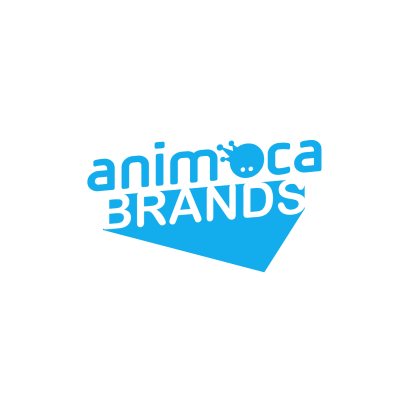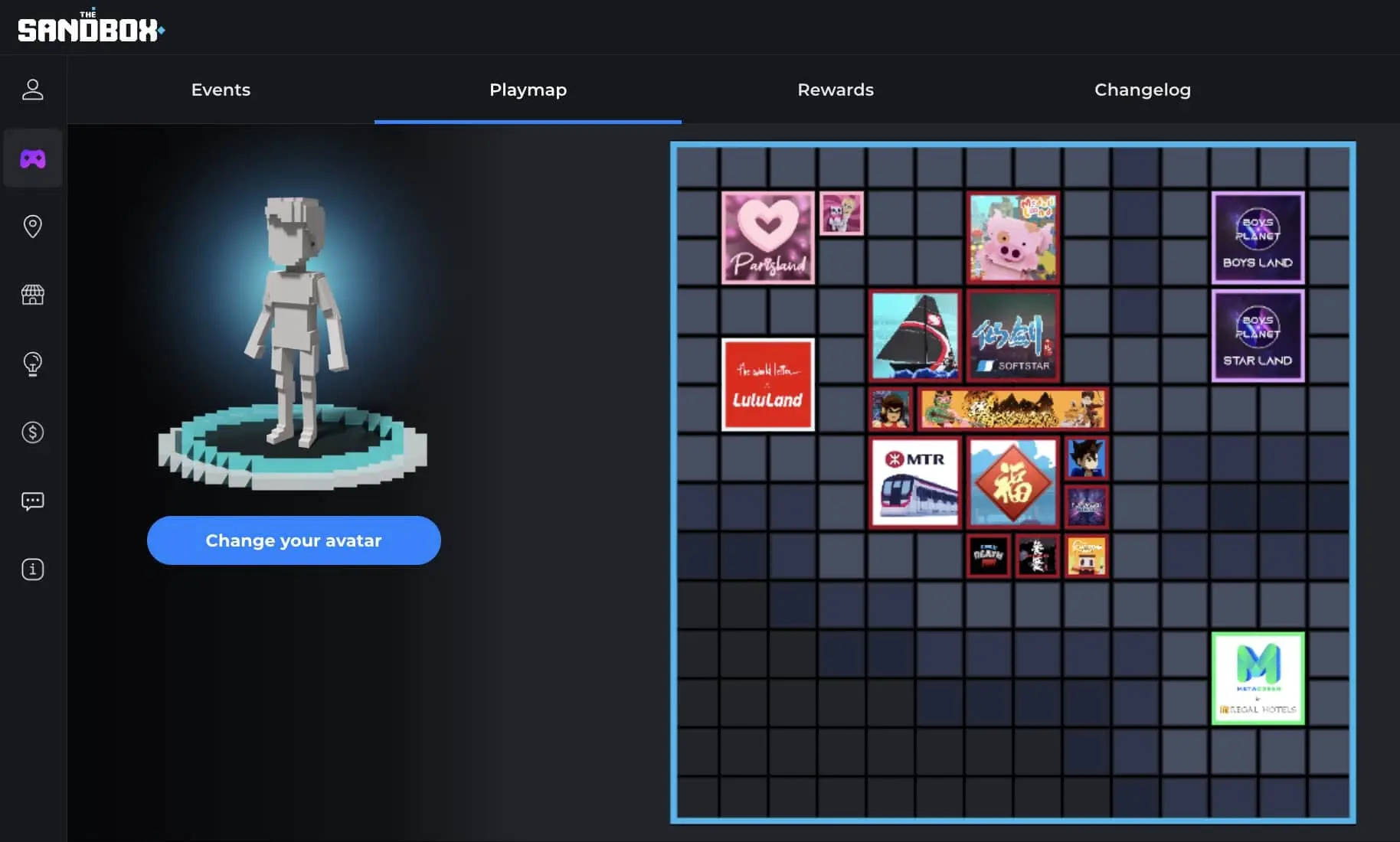 Introduction to the Future of Virtual Reality: Sensorium XR's Sandbox Metaverse
Sensorium XR Sandbox Metaverse is a revolutionary virtual world built on blockchain to provide a unique and immersive gaming experience. The company uses cutting-edge technology to build the most advanced digital Metaverse for the common public. The Sandbox Metaverse is a safe place for people to present their true selves in the virtual world, and determine the extent of their interactions with others.
Sebastien Borget and Arthur Madrid, the founders of The Sandbox, began the project in 2011, intending to take blockchain technology into the gaming industry and allow players to create assets on the blockchain. They wanted a platform that offered more control to players and monetized their skills to generate earnings. Different technologies have come together to make The Sandbox platform what it is today.
The backend is supported by cloud computing technology
The web frontend is supported by Amazon Web Services (AWS)
Cloud storage of users' assets and tokens is handled by Amazon S3
The Ethereum blockchain is used for documenting token ownership, recording transactions, etc.
The IPFS (InterPlanetary File System) protocol also stores information about in-game assets
Decentralized governance and voting are taken care of by the use of Decentralized Autonomous Organizations (DAOs)
Artificial intelligence, augmented reality, and virtual reality for the game world-building, avatars, etc., which enhance immersive gaming experience
The virtual reality platform has a diverse environment where users are not limited to being consumers. Users are co-creators who give wings to their imagination, and create new worlds within The Sandbox Metaverse world. From defining boundaries of their virtual worlds to earning money from their creations, Sensorium XR Sandbox Metaverse is the platform to experience the future today.
Tokenization of the in-game assets reduces the risk of theft and fraud. The inherent transparency offered by blockchain technology makes The Sandbox a highly secure platform for peer-to-peer interactions and transactions. The Sandbox also promotes digital ownership of crypto and virtual assets. Another vital aspect is interoperability, where assets can be shared and co-owned by players (and each player can earn a passive income from these assets).
The following are the four main features of The Sandbox that make it a revolutionary gaming platform in the market:
VoxEdit allows players to create voxel models for various in-game items (ranging from tools to outfits and avatars) in 3D. Anyone can create voxels and export them to The Sandbox.
This is an in-game tool used by players to build more games to play in The Sandbox universe (on the same blockchain platform). Players can customize the digital land, create NFTs, and more using this feature.
This is the virtual store/center where players have peer-to-peer transactions. Selling, buying, and trading creations occur in this marketplace.
SAND is the native token of The Sandbox, and a must-have currency for every player. ASSET, LAND, GEM, and CATALYST are other tokens used by players. Each token serves a unique purpose, but SAND is vital to drive the economy in The Sandbox.
Virtual World Built on Blockchain
The Sandbox Metaverse is built on the Ethereum blockchain, which is famous for its transparency, security, and user-friendliness. Blockchain technology decentralizes peer-to-peer transactions of digital assets and removes the need for third parties or intermediaries. The records maintained are transparent but cannot be altered in any circumstances. This allows users to have greater control over their virtual assets and claim ownership rights.
Sensorium XR Sandbox Metaverse combines blockchain technology with artificial intelligence-based virtual worlds for users to create their own assets, and trade them on the platform. Here's what gamers can do on the platform:
Buy virtual land in Sandbox Metaverse
Customize the virtual land to implement their projects (construct virtual buildings, etc.)
Build games and deploy them on the virtual land
Create NFTs (non-fungible tokens) exclusively for the game/virtual land
Invite other users to take advantage of the play-to-earn feature of Sandbox Metaverse
Sell digital assets, buy other's assets, and earn money from projects
Become a crucial contributor to creating a truly virtual economy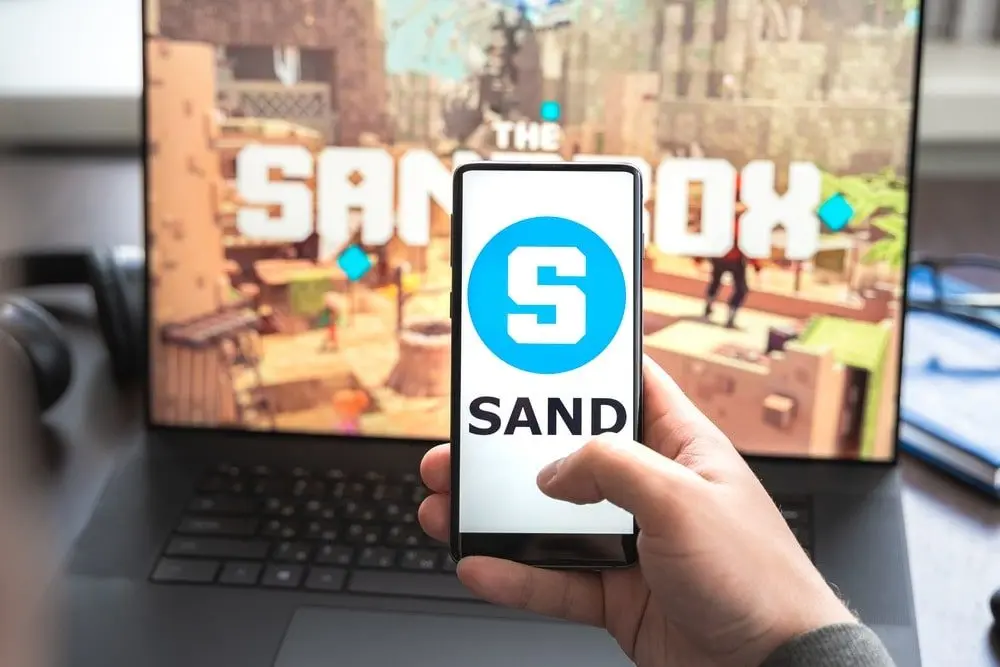 Customization and Immersion in the Sandbox Metaverse
Sensorium XR Sandbox Metaverse offers endless customization options to provide an immersive experience to gamers. Here's what users can do on the platform:
Avatar Creation
Users can build their virtual avatar from scratch instead of choosing from a handful of existing options. They can make their dreams become a reality by creating avatars that resemble the idea of who they are.
World Building
Users can create new mini-worlds within a bigger world. This virtual world can resemble their real world, or be something totally different and new. Gamers can construct virtual buildings, offices, homes, gardens, and other assets to develop their world the way they want it to be.
3D Capturing
Sensorium's AR, VR, and XR technology uses 3D capturing to incorporate real-world objects and environments in the virtual world. Users can personalize these environments to suit their tastes.
Multiplayer Collaboration
The Sandbox Metaverse is a safe space for gamers to find, interact, and collaborate with like-minded users to create new projects, implement their ideas, and deploy games to monetize their virtual creations.
Educational and Business Opportunities in the Sandbox Metaverse
Sensorium XR's Sandbox Metaverse is not limited to gamers. It opens doors to people from several industries, be it education or business. The platform blurs the lines between reality and the virtual world to create virtual reality (VR) that provides the best of both worlds.
Sandbox Metaverse and Education Industry
Students can attend virtual classes using VR devices
Students and teachers can go on virtual tours around the world without stepping out of the classroom
Teachers can incorporate practical lessons in each session (useful for medical students where they can attend operations and autopsies virtually)
There will be no geographical restrictions to learning new skills
Students can interact with each other using their avatars
Sandbox Metaverse and Business Sector
Business owners can sell virtual assets on The Sandbox Metaverse
Customers can buy NFTs and virtual properties on the blockchain
Online events can be hosted using Metaverse, where everyone attends using their avatars
Micro-targeting and marketing are possible with Metaverse
Businesses can create customized ads and virtual products based on users' online activity
Immersive Gameplay and Interaction
Sensorium XR's Sandbox Metaverse has countless activities where gamers can spend hours exploring the vast virtual world. The Sandbox game environment is constantly changing as gamers deploy new games and customize their lands. New details are added to the virtual environment to make it a highly interactive world. This provides a fully immersive gaming experience. The seamless connection between the real and virtual world enhances the platform.
Furthermore, gamers can be a part of virtual community events like weekly challenges, competitions, parties, events, etc. Moreover, gamers can continue to keep their identity secure throughout by using their avatars for all kinds of interactions.
The virtual interactions on The Sandbox allow players to meet other gamers from different parts of the world. Players can use their avatars for face-to-face virtual communication, trading, etc. Building friendships with others is easier, especially for introverts who don't like social interaction in real life. Likewise, extroverts can constantly make new friends, and expand their circle. More interactions lead to higher gaming and earning opportunities on the platform.
For example, Paris Hilton is launching Parisland in The Sandbox, where players can virtually meet five other players to complete quests and choose a partner. It is akin to a reality show, except that users will be participating on The Sandbox platform. Parisland will also offer other features like shopping. Players can buy virtual outfits and wedding rings, rescue castaways, and even investigate the secret inside a burger. The Parisland game is designed to help players build genuine relationships based on their common tastes and gaming preferences.
The Sandbox has already collaborated with 165+ brands, famous celebrities, and global organizations (like World of Women) to enhance the features of the platform, and make it more inclusive, diverse, entertaining, and appealing for all the players.
The Sandbox follows a play-to-earn model, where gamers need to spend time on the platform to generate earnings. SAND is the native token on The Sandbox metaverse. It is an Ethereum-based utility token used for various transactions on the platform. Players who own SAND also have voting rights to help define future developments in The Sandbox.
The SAND token to The Sandbox is analogous to the national currency in a country. A limited supply of tokens is released, which are used for buying, selling, customizing, and trading equipment, avatars, etc., within the game. Artwork and ASSET tokens can be sold to earn SAND. The native token drives the economy based on the demand for items (the sales volume). Staking SAND is another way to generate passive income and buy gems and catalysts to create assets.
The Sandbox Metaverse offers several opportunities to earn money through gaming. Blockchain gaming platforms are a hit because they offer entertainment and income, simultaneously. Thus, gamers earn money doing what they love. In fact, The Sandbox Metaverse has a player-driven economy that resembles the real world in many ways. On The Sandbox, players can:
Create new assets and tokens, for example, gamers can create artwork and sell it to others at the marketplace to earn SAND
Build and deploy innovative games. Those into designing can create new games and charge other players to join and play the game on The Sandbox
Sell virtual assets to other users without intermediaries. Players can sell virtual buildings, craft items, etc., and save money paid to third-party intermediaries
Buy assets from other players to customize the virtual land. Land owners can become richer when more players invest in the game as this increases the value of the virtual land
Trade NFTs and flip assets in the marketplace. Players who already own NFTs, and artwork can sell them for a higher price and earn SAND
Play platform games available on The Sandbox to win prizes or participate in events and competitions to earn SAND

Monetization in the Sandbox Metaverse
Tokenizing in-game assets is the biggest advantage of The Sandbox Metaverse. Just about every virtual activity on the platform can bring money to the users. The Sandbox Metaverse caters to crypto and non-crypto gamers equally. The decentralized blockchain platform provides the following monetization benefits to gamers:
Create, mint, and trade tokens
Players can export NFTs (ASSET tokens) to The Sandbox, which can be sold for SAND or traded for other virtual assets. Pre-approved creators use VoxEdit, a free 3D element modeling software, to produce artwork and other creations. These are exported from VoxEdit to The Sandbox metaverse marketplace. Once the tokens are available on the platform, players earn money for trades/exchanges using the tokens.
Create and own virtual assets
Gamers can build virtual assets like buildings, avatars, equipment, and other 3D items using VoxEdit. These are made available for other players to lease, purchase, or exchange. The player earns SAND for each transaction. Crypto wallets like Bitski are supported by The Sandbox. Players can convert SAND to another currency and spend it elsewhere.
Build games for other players
Similar to the previous steps, players can build and create a variety of items and games on the platform, as The Sandbox rewards creativity. For example, The Game Maker is a visual scripting toolbox that allows players to build 3D games with code. Next, they can charge other gamers to play the game or sell the game to a peer and earn SAND.
Peer-to-peer trading
The Sandbox facilitates gamers to directly trade with each other. The process is straightforward, with the need for intermediaries. It means that gamers can complete transactions faster and also save money they spend on paying with the third party to initiate the transaction. This helps when players use the blockchain platform for trading tokens and NFTs.
Marketplace flipping
Marketplace filling requires a gaming experience. It is the process of buying assets/NFTs and selling them for a higher price on a future date. Players need to have an in-depth understanding of the marketplace to determine which items can be bought and sold for a profit. It's an intricate balance of demand and supply.
Determining the economy and price trends on the virtual gaming platform
Since The Sandbox has a player-driven economy it may or may not align with the changes in the crypto and global financial markets. Users who pay attention to price fluctuations and market demands can use the opportunities to earn additional profit.
Gamers can set up a steady stream of income by becoming a part of Sensorium XR's Sandbox Metaverse. The monetization options allow users to earn handsome digital currency through gaming.
Potential for the Future of Virtual Reality
The VR industry is growing at a fast rate. According to Satista, the virtual reality market is estimated to grow from $12 billion in 2022, to $22 billion by 2025.
Sensorium XR Sandbox Metaverse is the way to revolutionize the future of virtual reality (VR). The blend of blockchain and advanced AI sets the stage to create personalized worlds in Metaverse with a diverse and inclusive environment. This allows users to feel safe and comfortable with their online presence.
The Sandbox Metaverse is also changing the way people think about virtual assets and digital assets. It's no longer something unknown or terrifying. Virtual assets are fast becoming a reality, providing more control and full ownership over assets owned by users.
Sandbox Metaverse offers lucrative monetization opportunities to creators to directly sell their creations to fans and customers. With more developments in VR technology, we can expect a better and greater immersive experience on the platform. A 2021 survey by ZDNet showed that 70% of buyers will be more loyal to brands that provide AR/VR experiences. Business owners will have to adopt VR to ensure customer satisfaction.
Similarly, statistics show that VR is most useful in the gaming industry (catering to more than 60%), followed by the healthcare industry at around 40%. Steam, the popular gaming platform, has close to 4000 VR-only games listed on the site. Around 1.7 million players have tried using virtual reality technology for the first time. This number is rapidly increasing with more VR games being released into the market.
As Metaverse moves beyond the beta phase and incorporates more features, the user experience will be further enhanced to reach the highest point. Virtual reality will have an equally important role in the workplace, where it can enhance employee training by creating real-life scenarios, providing information in real-time, empowering designers to be more creative, and facilitating remote collaborations in real-time.
With VR having a prominent role in almost every industry, business owners will have to adopt the technology at the earliest to stay relevant in the market. Users will find it more convenient to use VR for shopping, gaming, socializing, and more.
Sensorium XR Sandbox Metaverse is reshaping the world of virtual reality by blending cutting-edge blockchain technologies and artificial intelligence. The gaming platform offers everything a user could ask for like avatars, virtual assets, tokens, trading, innovation, monetization, personalization, and safety.
The Sandbox Metaverse goes beyond what the existing virtual worlds offer. It takes the user into an all-new world and gives them complete freedom to build their own world and have everything in it (from education to eCommerce and entertainment).
What is the Sensorium XR Sandbox Metaverse?
Sensorium XR Sandbox Metaverse is an Ethereum-based blockchain gaming platform that allows users to create avatars, buy virtual land, develop and deploy projects on their land, and customize the space to allow more players to join the games. The platform can be used for educational purposes, business transactions, crypto trading, and virtual interactions with people from any part of the world.
How is the Sandbox Metaverse different from other virtual worlds?
The Sandbox Metaverse has the largest collection of lands (160,000) that offers greater opportunities for users to join the platform and monetize their skills. It is a VR platform where students and teachers can interact in real-time using their avatars. Businesses can sell their products, and consumers can be co-creators. The Sandbox Metaverse provides higher earning opportunities for gamers.
Can players buy and sell virtual assets in the Sandbox Metaverse?
Yes, players can buy and sell virtual assets in Sandbox Metaverse. They can trade tokens and monetize their projects to generate money from gaming in Sandbox Metaverse.
What kinds of activities are available in the Sandbox Metaverse?
The following activities are available in The Sandbox Metaverse:
Buying LAND and customizing it
Creating tokens and virtual assets (buildings, music, art, etc.)
Using Sandbox Game Maker to create new games
Deploying the projects to monetize the games
Buying, selling, and trading virtual assets and tokens
Creating virtual avatars
Participating in community events and sales
Interacting and collaborating with other players
How does the Sandbox Metaverse impact the future of virtual reality?
The Sandbox Metaverse impacts the future of VR in many ways. Firstly, it creates greater opportunities for the growth of the virtual economy. As Metaverse gets popular, the virtual economy market will start to stabilize. Secondly, it allows people to interact with others without risking their identity or safety. Thirdly, The Sandbox Metaverse can become the platform where VR is used by a maximum number of people from across the globe.
Is there a mobile version of the Sandbox Metaverse?
Yes. The Sandbox is available as a free app to download from the App Store on iOS and Android devices. The mobile version is a 2D game.
Is there a tutorial to learn how to use the Sandbox Metaverse?
Yes. Various tutorial videos explain how to sign up and use The Sandbox Metaverse. You can find more information on the official gaming website.
How much does it cost to play the Sandbox Metaverse?
Signing up to play The Sandbox Metaverse is absolutely free. Features like Sandbox Game Maker are also free to use. However, you need to buy land, avatar, equipment, art, collections, and other assets to continue playing on the platform. You can also buy SAND tokens using real money. The cost varies based on the item.