Bingolaço is an online football-themed bingo slot game released on June 17th, 2020. The new bingo game is played using a football player as a reference to gather all bingo numbers and fill in the scorecards. To add more excitement, there are unique features such as a penalty kick bonus round and rewards features as a result of facing off against the goalkeeper. The game has three underlying features: Extra Balls, Penalty Kicks Bonus and Special Balls. Gamers can play up to 4 cards in one football session as Bingolaco makes bingo easier for everyone on Android, iOS, and Desktop platforms.
Where Can I Play Bingolaço Slot?
If you are looking to play the Bingolaço slot, there are several sites where you can do so. More notable include iBet Digital, LiveBet, and Roobet. You can even check out games like Bingolaço for free on these sites, i.e., without wasting any money on them. Of course, the currencies that will be supported depend on the site you are playing on. Some, like Roobet, will even support various cryptocurrencies like Bitcoin, ETH, and more.
Available Cryptos
Bingolaco cannot be played specifically with crypto, only if you opt to play on a crypto casino. However, even non-cryptocurrency-only casinos such as LiveBet allow players to deposit and play using most popular cryptocurrencies; these include Bitcoin, Ethereum, or Litecoin.
Casino
Bonus
Features
Payments
Banking
Licenses
70 Free Spins worth $80
Large selection of games
Provably Fair Games
VIP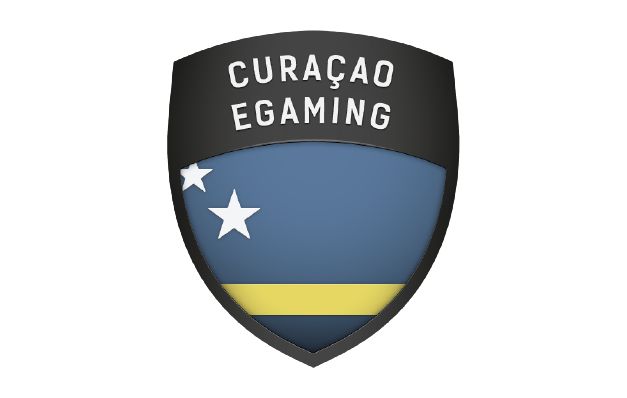 You can try playing Bingolaco without wasting money on Caleta Gaming. First, the developer lets you try out the game using a FUN balance of 10,000 tokens, where you can test every feature. Then, you will be ready to join the big leagues on real money casinos and confidently make deposits.
Many online bingo games or sites are centered around a specific theme which helps to distinguish them from other similar games. Bingolaço has a football theme that caters to a different player base. Therefore, players will see animations of goalposts, goalkeepers, and penalty shootouts, all in the scope of creating a more interactive game of bingo. With game slot features designed to support the game's football vibes, let's explore how the game supports a better gaming experience.
Turbo Mode
Each player can rush the game results by accessing Turbo mode. The "Play" button starts a ball draw at normal speed, while the "Turbo" button initiates a quicker ball draw. For users that opt for a low variety strategy, "Turbo" is the best alternative for the system.
Possible Winning Combinations
There are 30 bingo balls to be drawn, and each number on your cards will be highlighted in red if they hit. Each card has 12 potential winning combinations, and every winning pattern is displayed by crossing over the winning numbers with the pay line. Patterns with only a single digit missing mark the number in orange. On any given card, only the value that is highest is paid should a pattern overlap.
Bingo Cards
Every bingo card is activated by default. The setting can be altered by pressing the delete/add card button and clicking the +/-signs on the cards; however, the chances of winning are higher if more bingo cards are used. Players have a choice of playing with either one or up to four cards. Should they deem it necessary, players can also alter the cards' winning numbers before the game. By clicking on the change cards button, every card will randomly change.
Extra Balls
Each player has the choice to buy up to 12 more balls after the standard ball draw. The cost depends on the winning odds available and can increase or decrease according to how higher or low the chances are. If you don't want to draw any new balls, by clicking on "No," they can end the existing round and transfer the winnings from that round to their account.
Special Ball
Players that need a single number to win can get a reward from a special ball. The ball allows players to manually select any number not drawn yet to complete the card.
Bonus Game
If you enter the bonus game with one of your winning cards, you can start the bonus round and get the chance to win higher prizes. The Bonus game aims to score against the goalkeeper in a digital penalty shootout. Each target is worth a certain amount, and you can win only if the goalkeeper doesn't block it!
Max win and RTP for the slot Bingolaco
In Bingolaco, the RTP is locked at 92.38%, which is a significant drawback. In most casino gambling games, the industry standard is 96%, making the game hard to profit from. The max win on the game is 1,500x; however, its high volatility makes it slightly risky to strategize even to hit its maximum payout.
The game plays like a standard 30-ball bingo game with its unique rules and football themes attached. As a bingo game, it carries some of that tension, too, especially when the only thing stopping you from winning that big prize is that one missing number. The extra ball feature can add to that tension even more, when you are faced with the prospect of either paying or not for the potential max win. The gaolkeeper bonus game sets the game apart from traditional bingo, as it has the potential for bigger wins.
Throughout the years, playing bingo games has been perceived as something that requires luck. But there are still a few tips that might turn the odds slightly in your favour if you know how to better manage your risk to improve your win potential. 
Using more than one card

Being prepared and focusing more

Understanding strategies such as the Granville and Tippett strategies

Budgeting wisely

Trying to enjoy yourself
At times, Bingolaco plays like a standard bingo game, with some tense and exciting moments. However, where it deviates and adds its own touch is through its soccer-related themes. The major con is its lower RTP, which can turn players away. Still, you can have fun playing Bingolaco, especially if you're looking for some game variety and not necessarily looking to hit the big win!
What are the rules of the game?
As stated previously, the game works like a typical bingo game. However, it does have its own set of rules, which were discussed previously.
How is the game played?
You press the green play button to start the game. After that, the balls are drawn, and if the numbers on your cards match the number of the balls, generating a specific pattern, you will win. The amount you win depends on the winning pattern you hit, which can even unlock a bonus game. You can also change the number of your cards by pressing a button that randomly generates other cards. The same is true for your bet placements, which determine the amount you win.
What is the objective of the game?
The primary goal here is to try to get matching numbers on both your balls and cards in a way that generates the biggest win.
What are the game's benefits?
The benefit is that the game offers a new alternative to the sometimes boring type of bingo.
What are the associated risks?
The potential for addiction, dangerous spending, and losing a detrimental amount of your funds. So, play responsibly.
What is the probability of winning?
The game has an RTP of 92.38%, so the chances of getting those bigger wins are lower than those games that have a higher RTP rate.