Dicether Overview
As the name might suggest, this is an online casino that's built on Ethereum. All of the available games are provably fair and anonymous play is standard. It is a fantastic place for crypto diehards!
Risk Warning: dAppGambl does not constitute any investment or trading advice. Please carefully understand and evaluate the risks yourself before participating in any dApp
Pros
Offers maximum fun with games having easy-to-play rules and gameplay
No need to download anything other than the information of the wallet
Instant payouts
No KYC
Cons
No bonus offers
Accepts only ether tokens
No license
What is Dicether
After arriving on the scene in 2017, Dicether has made its name as an Ethereum-based, anonymous crypto casino. It provides some of the most interesting provably fair games, which helps it to stand out from other similar sites. It's rapid and secure, so take a look at everything Dicether offers!
What's Hot?
Ability to play with complete anonymity
Provably fair games only
Instant transfers and instant account creation
Dicether Bonus Offers
| | |
| --- | --- |
| Welcome Bonus | Anonymous Casino |
| Other Bonus offers/promotions | No |
| VIP Program | No |
Unfortunately, the casino doesn't offer any bonus or special promotions at this time. But, we're hopeful that Dicether will come up with some special bonus programs and other promotions in the near future.
Dicether Payment Options
| | |
| --- | --- |
| Available Cryptocurrencies | Ethereum |
| Minimum Deposit | 10 |
| Minimum Withdrawal | 10 |
| Withdrawal Time | Instant |
| Fees | Yes |
Pros
Supports high-paced transactions that can be completed quickly
Offers end-to-end encryption for digital wallets
Provides an opportunity to reduce the transaction fee by placing as many bets as possible, up to 1,000
Cons
Supports only ETH token
No fiat currencies
Hefty transaction fee
Being a crypto-based casino, Dicether does not accept any fiat currency. Therefore, you cannot pay in these centralized currencies, regardless of the country, the rules, or the regulations. Players need crypto wallets to proceed with deposits and withdrawals.
Four different crypto wallets are supported at Dicether. Without integrating any one of them, you won't be able to proceed with the transactions. These wallets are MetaMask, Status, Coinbase, and Trust. Let's take a closer look at each of them:
MetaMask
The MetaMask wallet is one of the leading online wallets. It is based on the ETH blockchain, so the only allowable crypto is ETH. If you have any other tokens, you will have to exchange them into ETH first, then add them to the blockchain history in the form of deposits.
Status
The Status wallet is also based on ETH tokens. It offers a high level of encryption for all user information and transaction histories. Any intermediate details — such as the exchange of one token for another, trade details, and others — will be removed automatically to ensure the information can be encrypted in the best possible manner.
Coinbase
Coinbase is one of the best wallets regarding the security and encryption of user information. They let you store your crypto and valuable NFTs in a secure way.
Trust
The Trust wallet is a leading software storage system where ETH blockchain tokens can be stored for easy deposits and withdrawals.
Withdrawals
The deposits and withdrawals are very fast in this online casino. The withdrawals are completed in no time, provided your wallet is integrated into the platform properly. You can expect your money to show up within a few hours.
Despite having four wallets to choose from, one issue we have with Dicether is the lack of diversity in the crypto tokens. Players can only use ETH, and features like crypto exchanges within the game would be more helpful for the players.
Dicether Game Selection
| | |
| --- | --- |
| Amount of Games | 6 |
| Available Games | Plinko, Wheel, Dice, Keno, Flip The Coin, Choose From 12 Numbers |
Pros
All the game outcomes are random
There are six games to choose from
Cons
There is no live game or sportsbook
Traditional casino games like baccarat, slots, roulettes, poker, and more aren't available
There are six categories of games to choose from at Dicether:
Classic Dice: This is the perfect game for those who want a quick round of relaxation. The rules are pretty straightforward, and the gameplay represents a classic version. You can change the bet as per the desirable amount since the payout is about 1.970x. The lowest bet is 0.00001 ETH, and the highest is 20 ETH.
Choose From 12 Numbers: Here, you can select your bet within a range of 0.00001 ETH to 7.03700 ETH and then choose random numbers from a box of 12 options. If the outcome matches with any of your selected numbers, you will win the wager.
Flip the Coin: With a winning chance of 50%, all you have to do is place a bet and flip the coin. If its outcome matches the option you chose, you will be the winner. You can place a minimum wager of 0.00001 ETH and a maximum of 0.541 ETH.
Plinko: In-house design Plinko with different risk levels.
Keno: Similar to Choose From 12 Numbers, here you choose anywhere from 1 to 10 numbers from between 1 and 80. If any of your selected numbers are hit, you will win crypto coins as per the bet. You can bet between 0.00001 ETH and 20 ETH.
Wheel: It's equivalent to roulette where you can divide it into 10 or 20 segments and hoose a risk level from low to high. The betting range is from 0.00001 ETH to 20 ETH.
Plinko: Here you have a triangle with multiple dots inside it. You have to select the number of rows and the risk before you drop a ball. The place where it will land will decide the payout multiplier and the total payout. Plinko offers a minimum bet of 0.00001 ETH and a maximum value of 20 ETH.
The house edge offered to the players is about 10% as per the initial deposit, and it is at par with the market standards. Therefore, you won't have to worry about not getting enough ROIs on gambling at Dicether.
Provably Fair Games
Provably fair games are built on an open-source algorithm and that means players can verify the game's fairness. These games make the gameplay transparent and help in upholding fairness and randomness. The Dicether casino provides games that are provable fair.
Dicether License & Security
| | |
| --- | --- |
| Established | 2017 |
| Safety proof | Ethereum Blockchain |
Pros
Allows the players to be anonymous
Offers end-to-end encryption for connecting to Ethereum wallet
No KYC or any other information is required
Cons
License is yet to be gained from any kind of legal authority
Dicether is based on the Ethereum blockchain, which was introduced in 2017. It implements the state channel technology with end-to-end encryption to stay secure. There is no need for players to submit any KYC(know your customer) document or personal information to play, so you don't need to worry about confidential data being leaked or used for any other purpose.
All that is required is a connection with an Ethereum wallet for making deposits and withdrawals. Thanks to that you can enjoy it anonymously, which means you do not have to submit any personal information in the casino. Simply choose a username and password then connect your crypto wallet and you are all set to play your favorite casino game.
This increases your security. However, you should know that the casino does not have a gaming license. Without a license, there is no authority regulating the casino games and there is no way of telling if a casino is good or bad.
Dicether Customer Support
| | |
| --- | --- |
| Support | 24/7 |
| Languages | English |
Pros
24/7 customer support
Chat is available for connecting with other players
Will make sure to resolve any problems promptly
Cons
No phone number is listed for customer support
Mailing can be done only through the website
Dicether offers excellent customer support, as players can connect over emails and social media platforms like Twitter and Medium. Issues are usually resolved promptly so that you can go back to playing.
The community at Dicether has players from all over the world. Therefore, you can usually talk with other players about the games' randomness or just chat with them. One thing that needs to be included in the future is a phone number so players won't have to wait for an email response.
Mobile App
There's no mobile app with Dicether. It's hosted online, so users can access it through any browser. As a result, it ensures bettors can enjoy the site on any device. The minimalist site design provides rapid gameplay and optimized loading times. Perfect for the fast-paced world of modern gaming.
Restricted Countries
Because Dicether has anonymous play, there are no restricted countries through the site. However, bettors must be aware it may be illegal within their own country to play. So, although the site won't restrict play or confiscate funds, some governments may intervene in unlawful betting.
How Does Dicether Compare to Other Crypto Casinos?
Casino
Bonus
Features
Payments
Banking
Licenses
Anonymous Casino
Instant Payout
Anonymous Gambling
Provably Fair Games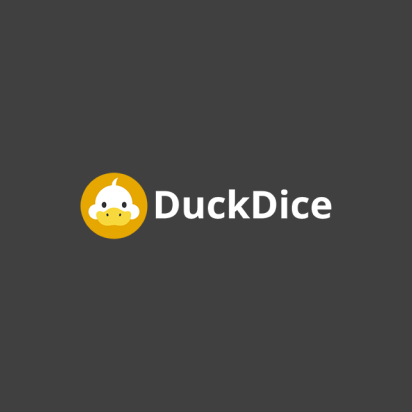 100% up to $5000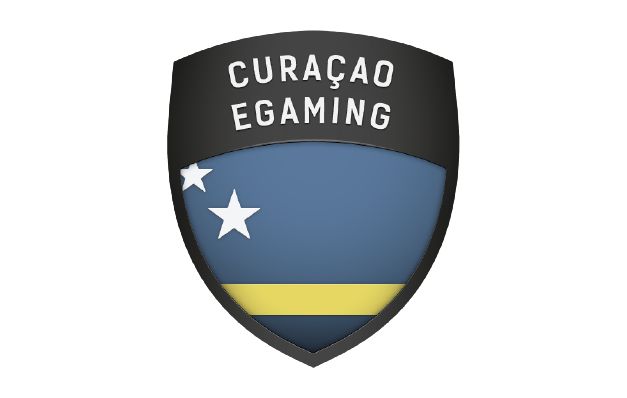 High BTC Jackpot & Personalized Bonus Offers
Best Bitcoin Dice Game
Low House Edge
Anonymous Gambling
Dicether is an extremely specific crypto casino. The features it offers will appeal to many blockchain bettors. However, the limitations this provides may stop some players from signing up. For example, players can benefit from anonymity, instant transactions, provably fair games, and a low house edge. But, the lack of bonuses and a small selection of games may put them off. It's part of the tradeoff for full decentralization and anonymity.
So, it's critical for bettors to understand exactly what Dicether offers. It's a high-quality crypto betting site but a different experience from a standard crypto casino. As a result, bettors looking to dive headfirst into the world of crypto betting will love Dicether, but users looking for a more traditional betting experience may prefer other sites.
Conclusion
Dicether is one of the best casinos where you can not only play amazing games but enjoy fast payouts.
With the house edge being about 10% maximum, the returns on investment are high, increasing as you play more. In addition, four types of Ethereum wallets offer end-to-end encryption so that you can have a better chance at making deposits or withdrawals after finishing the game sessions.
FAQs
How do you start playing at Dicether?
First, you have to log in at Dicether and integrate your Ethereum wallet. Then, just choose the game you want to play, place your bets, and start playing. 
Is bitcoin accepted at Dicether?
No, bitcoin is not accepted at Dicether. It is based on the Ethereum blockchain, and only ETH is accepted. But you can exchange your crypto token into ETH and then start playing. 
What are the different Ethereum wallets available at Dicether?
Dicether supports four Ethereum-based wallets – MetaMask, Trust, CoinBase, and Status.