Pancake Swap Overview
Restricted Countries
Among the restricted jurisdictions
Pancake Swap Key Facts
Headquarters
Unoshima, Fukuoka, Japan
Licences
Money Service Business (MSB), Unregulated
Type of exchange
Decentralized
Best for
BEP20 tokens trading
Fiat Currencies Available
No FIAT currency support
Cryptocurrencies Available
3000+
Products & Services
Spot trading
Yield farming
Staking
Prediction market
Lottery
Perpetual futures trading
IFO - Initial Farm Offering
NFTs
Oldest and leading DEXs on BSC
Faster than Automated Market Makers on Ethereum
Low flat-rate trading fees of 0.25%
TVL of $5 Billion +
Supports all BEP20 tokens
Supports yield farming and staking
Purely governed by community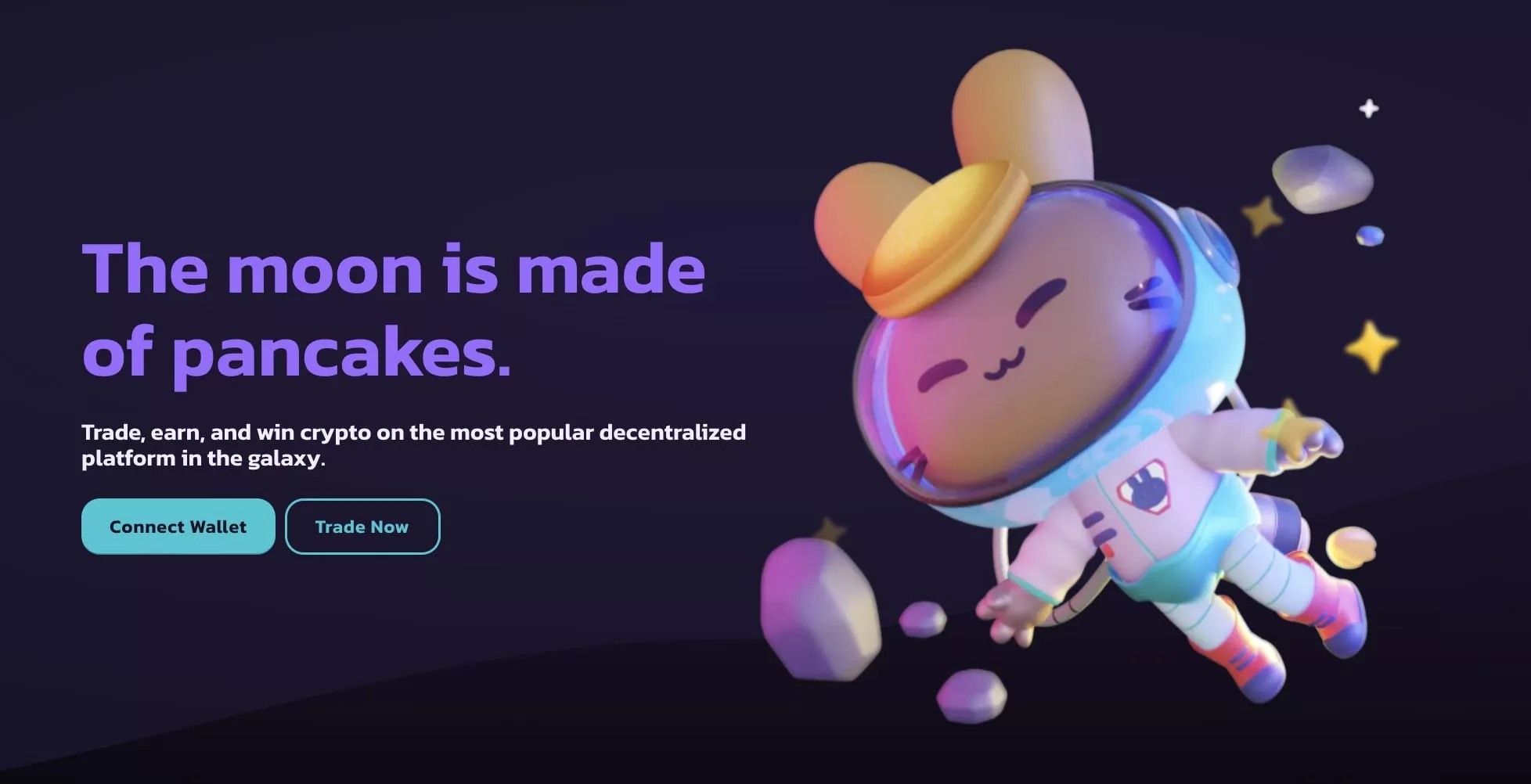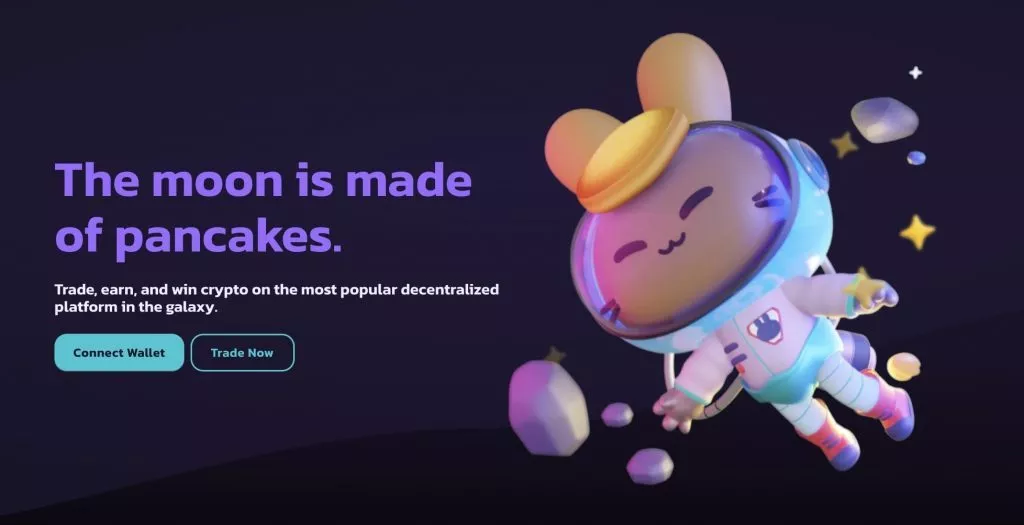 Pancake Swap is a decentralized exchange (DEX) serving at least 2 million people. In other words, it allows users to swap and trade their digital coins without the input of a third party or intermediary. It's native to Binance Smart Chain (BSC), a significant competitor of the Ethereum blockchain network. PancakeSwap is not only the first DEX on BSC, but with a total value locked (TVL) of more than $6 billion, it's also the biggest automated market maker and yield farm on the network. The exchange focuses on the Binance token (BNB) and all other tokens produced according to Binance's BEP20 standard. BEP20 tokens comply with specific functions that enable their compatibility with the broader Binance ecosystem, including wallets and dApps. As a non-custodial platform, Pancake Swap Exchange gives users complete control of their private keys and funds, unlike centralized exchanges such as KuCoin and Kraken. Crypto users familiar with Ethereum-built DEXs like UniSwap will feel at home navigating through PancakeSwap because they have a lot in common. Both are governed by their community and allow yield farming.
Pros
Lower transaction cost than Ethereum competitors.
More transactions than other players like UniSwap.
Supports over 50 wallets
Wide range of products
Staking through auto-compound
Backed by Binance
Users have control through voting
Cons
Transactions are irrevocable
Not beginner friendly
BSC transactions can be complex
Anonymous development team
Team - Who founded PancakeSwap?
PancakeSwap is believed to be a creation of Binance, famous as the largest centralized crypto exchange globally, claims which they have not denied or verified. The specific team that developed it, however, remains anonymous. What we know from our research is that they were a team of at least 13 people with an undying love for pancakes. They referred to themselves as "chefs." The team of engineers was led by two co-principles named Hops and Thumper. Pancake Swap's native token CAKE is used for governance by members that hold it. It remains decentralized with zero control from any central authority.
PancakeSwap Market Share
Pancake Swap is doing pretty well for a new exchange barely two years old. The CoinMarketCap ranking as of writing this is #75 with a market cap of $551 million and a circulating supply of 143 million CAKE coins. The platform's main competitors are Ethereum's UniSwap and SushiSwap.
PancakeSwap Exchange License & Insurance
We established during this review that Pancake Swap holds the US Money Service Business (MSB) financial license for US clients and operates under the US treasury department. Non-US clients are not covered by these regulations, though. Outside the US, Pancake Swap and other DeFi protocols are purely governed by their community. They are 100% decentralized and operate widely without a central authority's license or control. We didn't find any evidence of insurance. It's important to know that Pancake Swap is a new crypto product that still operates as an experimental work-in-progress project. The decentralized crypto exchange has, however, been audited by CertiK and certified as a reliable digital coin marketplace.
Pancake Swap Reputation and Security
PancakeSwap has a good reputation and has proven secure and dependable. It has never been hacked, unlike centralized exchanges like Binance.com and Coinbase.com. As a DeFi protocol, it's exposed to risks of smart contract vulnerabilities such as bugs and errors that could result in asset loss. Of course, no known such incident has ever happened, but users are required to exercise caution and only invest their risk capital. Chainalysis reports that over 50% of crypto hackers are now targeting DeFi projects. Thankfully Pancake Swap never holds client assets directly. Users play a significant role in safeguarding their funds as they fully control their private keys. Always ensure you share your data with the right Pancake Swap site, and don't fall for scam messages promising to give you free crypto and CAKE drops.
Security Features
PancakeSwap has several features that make it secure for users and improve its reputation as a safe and reliable decentralized crypto exchange in the crypto community. Let's look at them:
Non-custodial DEX:

You will be dealing with a non-custodial DEX, hence doesn't hold client funds in a hot wallet. Private keys are entirely in the user's control, making it theoretically impossible for the exchange to lose client funds to hackers. Every user is fully responsible for the security of their private keys and consequently that of their digital coins.

SSL Certificate:

The website is SSL secured, meaning all data shared by clients on the platforms is encrypted and can't be accessed by unauthorized parties, including hackers. Not even the company staff can read such data.

Crypto to crypto payment:

 The platform only accepts crypto-to-crypto payments, eliminating the chances of a hacker stealing your card or bank details. Cryptocurrencies are inherently safe.

Certik Audit:

The exchange is audited by CertiK, one of the leading cyber-security firms. CertiK's audit assures users that the platform is secure and can be trusted.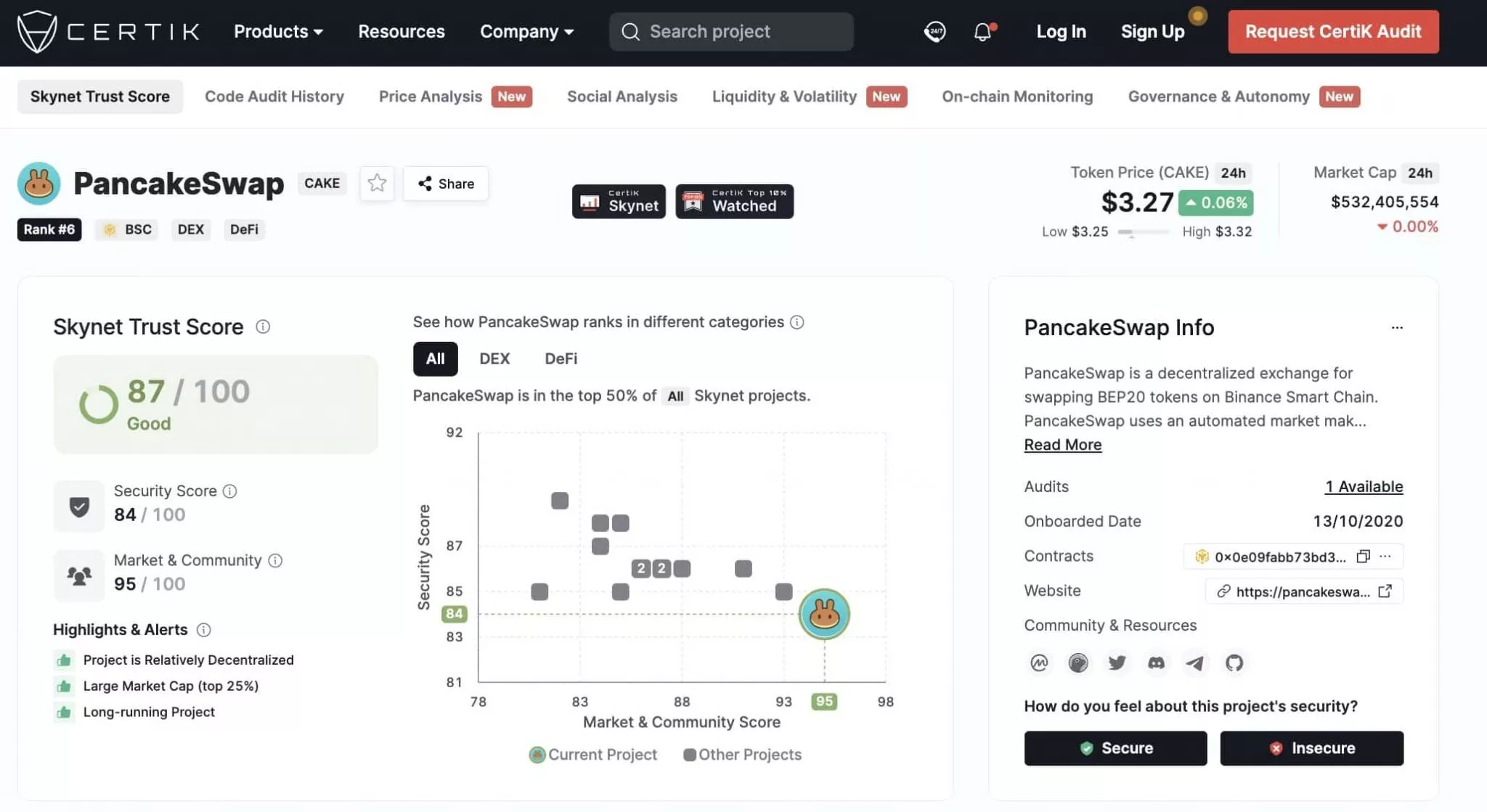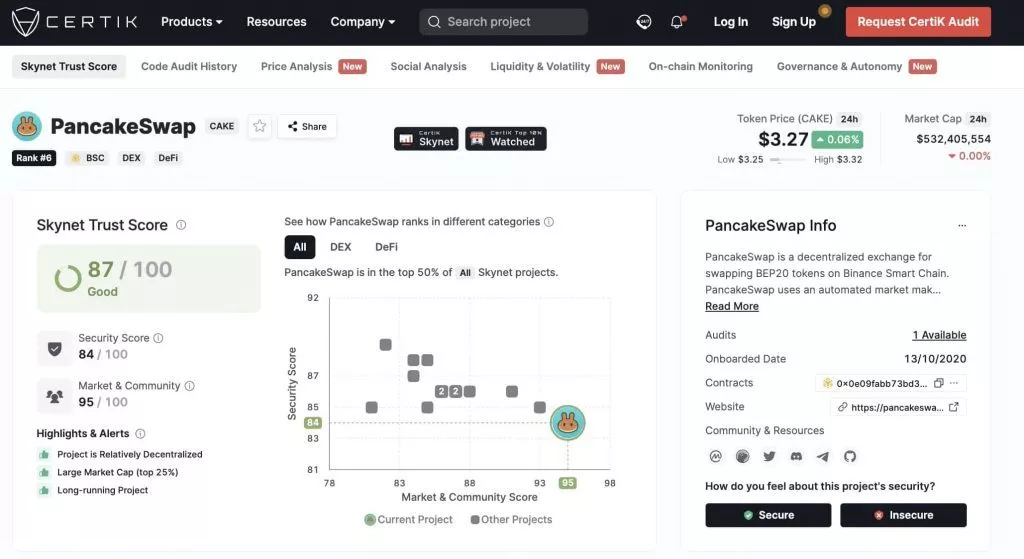 Complaints Received
PancakeSwap's rating on TrustPilot stands at 2.1/5, which is pretty below average. Most complaints on TrustPilot are from new users who either lost their funds to scammers or had difficulty learning to use the platform. As indicated earlier, transacting on BSC might be complex for some people and isn't friendly for beginners. Regarding loss of money, non-custodial exchanges like PancakeSwap give you the complete authority of your funds through private keys. So if you are careless with your keys, you'll quickly lose your funds. Furthermore, sharing your wallet information and private keys with third-party sites not well-known could also get you hacked.
PancakeSwap Exchange Features
Order Types
Pancake Swap offers the following order types:
Market Orders

Limit Orders

Trailing Stop Orders

Stop Loss Orders
Staking / Interest-Earning Accounts
Pancake Swap gives users a couple of ways to make extra cash. One of the most popular methods is staking. You can invest in liquidity pools and earn interest or stake in the SYRUP pool to earn ORBS rewards. Whether you keep your CAKE token in the liquidity or SYRUP pool, Pancake Swap automatically compounds your interest. That's not all; the platform offers multichannel investments, including a lottery where participants can win small rewards every six hours to maximize their total yields and a jackpot.
Exchange Token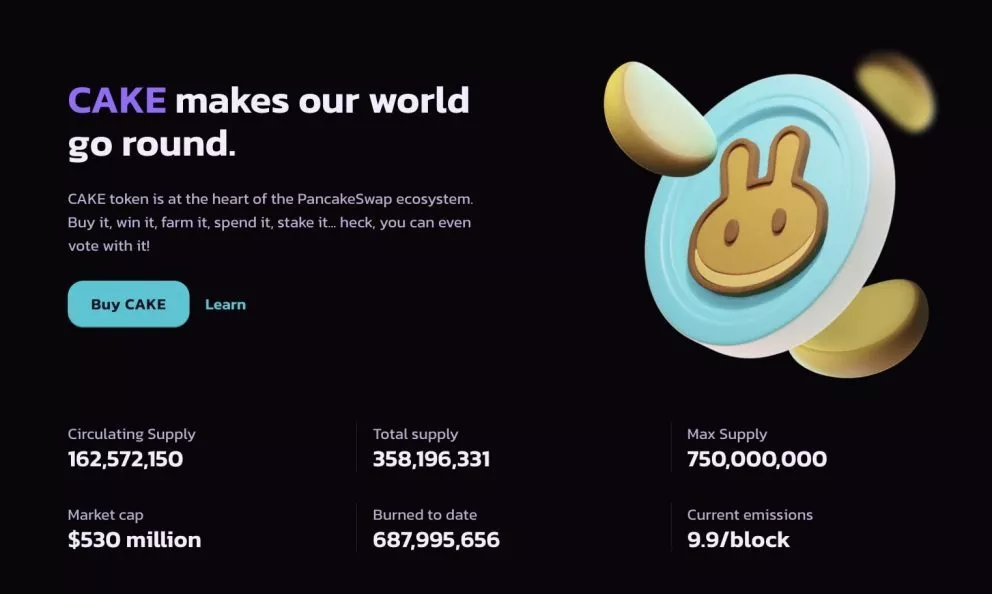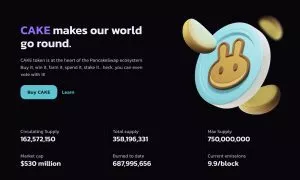 CAKE is the native coin of the PancakeSwap exchange and the primary exchange token. It was launched with PancakeSwap in 2020 at a price of about $1.31. It quickly shot up to a high of $18.29 in February the following year before further skyrocketing to $43.03, the highest price it has ever recorded. Like any other crypto, the coin has experienced cycles of bursts and crashes, with the bears taking control in most cases. CAKE is valued at a spot price of $3.72 as of writing this.
You can own CAKE in multiple ways. First, users can buy it from PancakeSwap or any other exchange, such as Binance, KuCoin, and Gate.io. You can also participate in liquidity pools through staking to earn CAKE tokens as interest, and lastly, you can make CAKE by accepting it as a payment for a service of goods sold.
Asset Classes
PancakeSwap offers at least four asset classes for users. Let's look at them below:
NFTs:

 Pancake Swap Non-Fungible Token (NFT) marketplace is the largest on the Binance Smart Chain network. It hosts some of the most popular NFTs collections, including BornBadBoys, and Pixel Sweeper. You will also find newer NFTs like the Horror Ape Club, 3D Brave Tigers, and Neural Pepe. Users are free to trade existing NFTs or list their own for sale. If you don't want to spend money on NFTs, sign up for the Pancake Swap Airdrop to earn free NFTs in the next drop.

Utility Tokens:

Utility tokens use distributed ledgers such as blockchain networks to facilitate transactions on a specific platform. CAKE is the native coin of Pancake Swap and the central utility token on the platform. Although you can trade hundreds of other third-party tokens on the PancakeSwap crypto exchange, CAKE is the main coin.

Stable Coins:

 Stablecoin lovers are not left out on the PancakeSwap exchange. Being a native product of BSC, BUSD is one of the best stablecoins to consider if you're on the exchange. You can easily swap it for any other crypto whenever you need to. BUSD is backed by the US dollar and can be utilized across the wider DeFi protocol apart from being the base currency for decentralization trading on the Binance Smart Chain.

Crypto Derivatives:

 Pancake Swap also offers other crypto commodities, including crypto futures trading and price betting. The good thing is that you can take advantage of the leverage offered on the platform to earn huge returns. A rule of thumb is never to risk what you can't afford to lose. 
Leverage
Leverage enables traders to increase their market exposure without paying the full amount of the required investment. This means you can take a bigger position than your capital. For example, a leverage of 50x gives you the power to trade with fifty times the size of your account. PancakeSwap recently introduced this feature. It offers traders maximum leverage of 150x through its Perpetual platform for futures trading.
OTC Desk
Some crypto exchanges like Binance.com have over the counter (OTC) market desks. These are platforms where crypto buyers and sellers can deal directly. OTC platforms could be in the form of principal or agent desks and are mostly open for high rollers who transact significant amounts and require negotiated rates. We did not find evidence of the Pancake Swap exchange OTC desk during this crypto exchange review. We will update you in the future if we uncover new information.
Other Noteworthy Features
IFOs: 

IFOs are Initial Coin Offerings. They are a crowd-sourcing technique crypto developers use to raise capital during the early stage of their projects. Pancake Swp offers users a chance to participate in different IFOs of newly launched tokens. You can do so by simply dedicating a certain amount of 

Predictions: 

PancakeSwap LP token holders can invest in predictions and earn rewards if they win.
Pancake Swap Available Tokens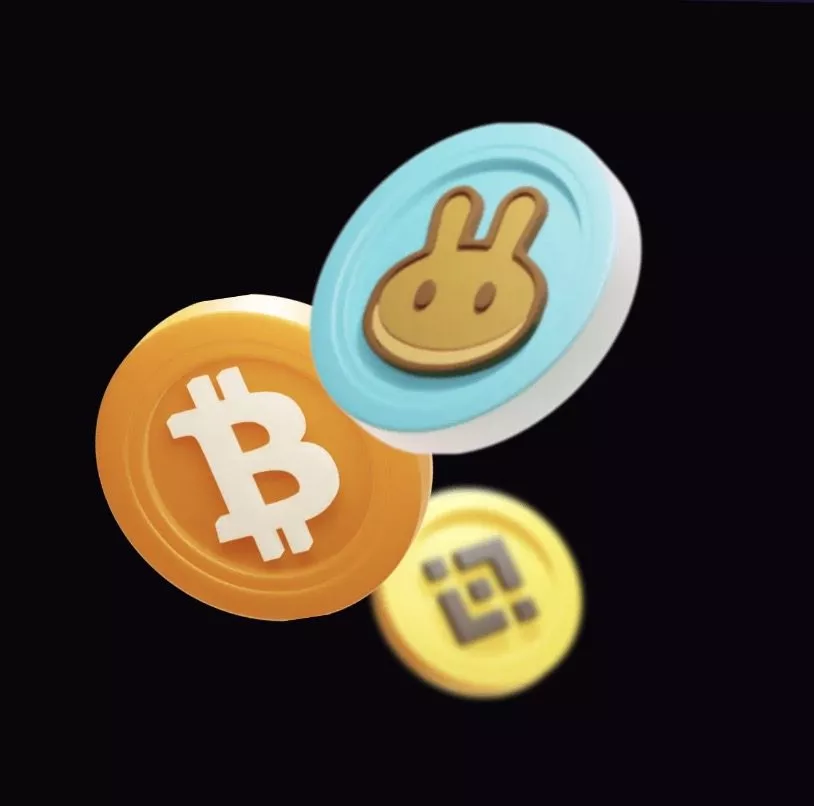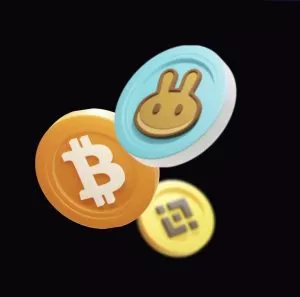 During this review, we counted at least 118 tokens on the PancakeSwap platform. They include BTCB, SBNB, TTC, USDT, USDC, SAFUU, USP, ODD, SUC, and more. One thing that came out is that the exchange continually updates its platform by adding new tokens. Among the recently listed tokens are Lucky Block (LBLOCK), Safemoon (SAFEMOON), and Mobox (MBOX).
Pancake users will be spoilt for choice when it comes to trading. The platform offers more than 5000 trading pairs, including but not limited to USDT/BNB, BNB/BUSD, CAKE/BNB, ETH/BNB, FGD/BNB, LITE/USDT, and USDT/USDC.
Pancake Swap Fees:
Trading fees are a big barrier to the uptake of DeFi projects. Pancake Swap exchange stands out not only as one of the fastest DeFi platforms but also affordable. Traders foot small transaction fees of 0.2%, and there are no additional charges. Unlike most crypto exchanges, the fee remains the same on this platform regardless of the amount and time of your transactions. 0.17% from the 0.2% fee is paid to liquidity providers, and the remainder goes to Pancake Swap coffers to support CAKE's price stability.

Deposits & Withdrawals Methods:
Users have limited options when it comes to deposits and withdrawals on PancakeSwap. The exchange only accepts crypto payments. You can buy CAKE from a third-party exchange and send it to your Pancake Swap account to get started. Withdrawals are sent directly to your crypto wallet too.
Limits:
We did not find any information regarding minimum limits or maximum ceiling amounts for transacting on PancakeSwap. We also found out that there was no minimum amount required to participate in staking. Of course, your return on investment will be determined by how much money you invest. On the other hand, the success of your transaction depends on the available liquidity at the time you are transacting. If liquidity is low, you can only make smaller payments whose prices can be filled.
How to use Pancake Swap-Step by Step
Using PancakeSwap isn't tricky, although beginners may face some challenges without proper guidance. Regardless of the transaction you intend to perform, you will need BNB in your crypto wallet to pay gas fees. Here is a step-by-step guide.
Step 1: Connect your DeFi wallet to the PancakeSwap exchange.
On the top right side of the website, hit the "Connect Wallet" button to get started. You can't access any other feature on this platform without completing this step. The exchange supports many wallets such as Coinbase and Trust wallet. As mentioned earlier, all Wallet Connect wallets are compatible with this exchange. So, select your wallet and follow the easy steps provided by the website.
Step 2: Click the "Trade" button.
Next, place your cursor on the "Trade" button at the top left corner of the site. A list of four trading features will drop down for you to select. Click on "Swap" if you want to exchange different tokens. "Limit" lets you choose a specific price at which you will buy your tokens, while the "Liquidity" option ushers you into the exchange's liquidity pools. Finally, click the last option, "Perpetual," if you're interested in futures trading. For this review, we clicked on "Swap" and were led to the following page below.
Step 3: Start Swapping tokens
This is where actual trading takes place. First, adjust the slippage tolerance and any other settings from the main menu. Next, select the tokens you want to trade, specify the amount, and click on Swap. A pop-up will appear requiring you to confirm the transaction details. Hit the "Confirm Swap" button if the information is correct. You have to be quick before the price changes. Remember, cryptocurrencies are highly volatile assets.
Step 4: Confirm from your wallet.
Lastly, your wallet will also push out a pop-up with your transaction details. Click confirm to complete the payment.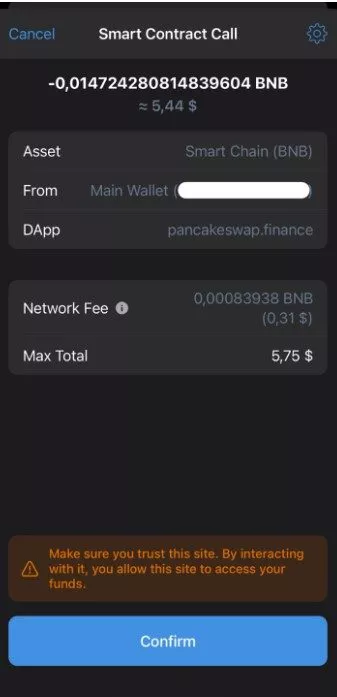 Transaction will be completed in a few seconds, and you will get a message on your Pancake swap account confirming the same. Was that hard? You're now a graduate in using the Pancake Swap exchange platform. 
PancakeSwap User Experience
Desktop
PancakeSwap's desktop version comes with a user-friendly and intuitive design. Using it is as direct as covered in the "How to Use PancakeSwap" section of this review. What's more, it takes less than three minutes to get started as there are no complex procedures and requirements such as signing up and KYC verification. The exchange doesn't hold user funds directly; all payments are made to your wallet. As discussed in this review, the DEX provides multiple functionalities, and beginners may get confused. However, once you acquire the essential skills for connecting your wallet and trading, it becomes easier to learn more complex features. Our favorite part of this review was the speed and costs of transactions. Pancake swap is super-fast and charges a flat fee of only 0.2% per transaction. We now understand why they say the moon is made of pancakes.
Mobile App
If you have been part of our community for a while, you know how we love transacting on the go. What beats the luxury of trading as you go on with your daily errands? Unfortunately, Pancake Swap doesn't have an android or iOS app that you can download. We came across multiple third-party apps claiming to give users access to the Pancake Swap ecosystem, but we do not recommend them. Be careful if you must use any of these third-party apps, as most can't be trusted. Better be safe than sorry.
PancakeSwap Customer Service


With all the tremendous futuristic features, most DEXs don't give enough attention to customer support, and Pancake Swap is no different. In fact, the Pancake Swap Customer Support Page states clearly that there is no Customer Service. See the image below.Users are advised to use the troubleshooting feature on the Pancake Swap page to solve common errors. The troubleshooting page lists commonly experienced problems and their solutions. Some of the challenges discussed include:
PancakeRouter Expired

INSUFFICIENT_A_AMOUNT or INSUFFICIENT_B_AMOUNT

INSUFFICIENT_OUTPUT_AMOUNT

Pancake: K

Pancake: TRANSFER_FAILED

Transaction cannot succeed
We established that you could also find help from Quora or by watching different tutorials on YouTube.
PancakeSwap has gone ahead to create telegram channels for every region in an attempt to build an active user community of users. You can reach out to community members for solutions whenever you have problems. We found the following Pancake Swap community links during this Pancake Swap review.
PancakeSwap vs. Other Crypto Exchanges
PancakeSwap vs. UniSwap
UniSwap and PancakeSwap are DEXs running on different blockchain networks. The former exists on the Ethereum network and was mainly created to address the liquidity problems of its predecessors, such as EtherDelta. It supports all ERC20 tokens and infrastructure. The latter, on the other hand, is a native BSC platform for trading BEP20 tokens. Both of them are fully decentralized, meaning no one owns or runs them. While UniSwap stands out as the most popular automated market maker, it has relatively high costs of transactions compared to Pancake Swap. Pancake Swap only has a flat fee of 0.2%, whereas UniSwap fees keep rising. In terms of tokens listed, UniSwap takes the lead. Both platforms are safe and reliable. Pancake is, however, giving UniSwap a run for its money due to its low costs and high transaction speeds as crypto users seek more affordable DeFi platforms. Here is a quick comparison table of the two exchanges.
| Comparison Basis | PancakeSwap | UniSwap |
| --- | --- | --- |
| Lauch Date | 20 September 2020 | 2 November 2018 |
| Founder | Anonymous | Hayden Adams |
| Total Value Locked (TVL) | $6.5 billion | $7.6 billion |
| No of Listed Tokens | 200+ | 1600+ |
| Blockchain Protocol | Binance Smart Chain | Ethereum Blockchain |
| Use Case | Decentralized Exchange | Decentralized Exchange |
PancakeSwap vs. KuCoin
KuCoin is a centralized crypto exchange, unlike PancakeSwap, and comes with several unique features. First, users can access it via both desktop and mobile platforms. It has three times the number of cryptocurrencies listed on PancakeSwap and offers trading at low fees of 0.1%, which is 50% lower than the PancakeSwap exchange. Lovers of privacy may not find KuCoin accommodating as it requires users to provide KYC documents for verification. This, however, doesn't make it more secure than Pancake Swap, as it was hacked in 2020, leaving hot wallet users with a total loss of $280 worth of crypto.
| Comparison Basis | PancakeSwap | KuCoin |
| --- | --- | --- |
| Active since | 2020 | 2017 |
| Founder | Anonymous | Michael Gan |
| Fees | 0.2% Taker and 0.2% Maker | 0.1% Taker and 0.1% Maker |
| No of Listed Tokens | 200+ | 600+ |
| Privacy | No registration | Registration+ KYC verification |
| Use Case | Decentralized Exchange | Centralized Exchange |
Is Pancake Swap Exchange Right for You?
After completing this PancakeSwap exchange review, we concluded that the exchange is a good fit for crypto enthusiasts looking for new ways to earn money with their coins. The platform offers multiple investments and gambling options, including lotteries, farms, and pools that can help you maximize returns on your crypto investments. Beginners may struggle to get their way around the entire process of BSC, but things become smooth as soon as you start getting the hang of it. So if you love crypto, why not give Pancake Swap a chance? Of course, you don't have to love Pancakes to use Pancake Swap.
Pancake Swap is a reliable, safe, and trustworthy crypto exchange. No wonder it serves more than 2 million clients globally. With statistics from sites like Chainaylsis indicating that DeFi platforms are currently the most targeted by hackers, security is at the forefront of the factors we look at while recommending a crypto exchange to our users. Pancake Swap has taken an extra step to get audited by leading cyber security experts, CertiK, and take up additional security features like DeepSEA, CertiK Shield, and Security Oracle. We hence find it safe and secure as an exchange for crypto users. Although it lacks customer support, the Pancake Swap exchange has ensured users have enough avenues to explore solutions to their challenges. So if you are wondering whether or not to give this platform a try, think no further; we recommend it.
What are the benefits of using PancakeSwap Exchange?
Pancake is the largest AMM on the BSC. It offers low transaction fees compared to competitors on the Ethereum network and a high speed.
What are the key features of PancakeSwap Exchange?
The exchange offers trading of BEP20 tokens and an NFTs marketplace. In addition, pancake Swap also provides revenue-making opportunities through staking.
How easy is it to use PancakeSwap Exchange?
Pancake Swap isn't a complex platform. It doesn't require any registration or KYC verification to get started. Beginners may, however, struggle to find their way around the operations of BSC without guidance.
What are the fees associated with using PancakeSwap Exchange?
Pancake Swap exchange charges a fee of 0.2% for taker and maker fees. This is relatively low compared to most DEXs that require users to pay as high as 0.5%.
How secure is PancakeSwap Exchange?
DEXs are inherently safe. There is no risk of hacking as the platform doesn't hold client funds directly. Besides, the exchange has been audited by CertiK, proving that Pancake is a secure and reliable exchange.
What customer support options are available?
Pancake Swap lacks traditional customer support. Users can only find solutions to their problems through the troubleshooting page and the wider community members.
What is the process for buying and selling cryptocurrencies on PancakeSwap? Exchange?
Buying and selling crypto is easy. Connect a DeFi wallet to your Pancake Swap, head to the "Trade" tab, and start trading.
What payment methods are supported?
Pancake Swap only supports crypto transactions. You can buy CAKE on a centralized exchange using credit/debit cards, bank transfers, and other accepted methods and transfer to your Pancake Swap Account.
How liquid is PancakeSwap?
With over two million active users on the platform, it goes without saying that Pancake Swap is highly liquid as there are always traders willing to complete buy and sell orders.