If you're looking for a great trading terminal for crypto assets and derivatives, look no further than Libertex. You don't need to worry about investing just yet because the platform is one of the few that provides demo trading, even for cryptocurrencies. You can practice trading on a virtual account until you are confident. This exchange is incomprehensible in a single paragraph. So, stick with us as we delve deep into discovering its exciting features.
Libertex Overview
Restricted Countries
Among the restricted jurisdictions
Libertex Key Facts
Licences
Cyprus (CySEC), St. Vincent and the Grenadines, (FSC) Mauritius
Type of exchange
Centralized
Best for
New and experienced investors interested in crypto assets and CFDs
Fiat Currencies Available
No FIAT currency support
Cryptocurrencies Available
40+
Products & Services
Offers crypto as an asset and CFD
300+ tradable assets
Available in at least 120 countries
Serves more than three million clients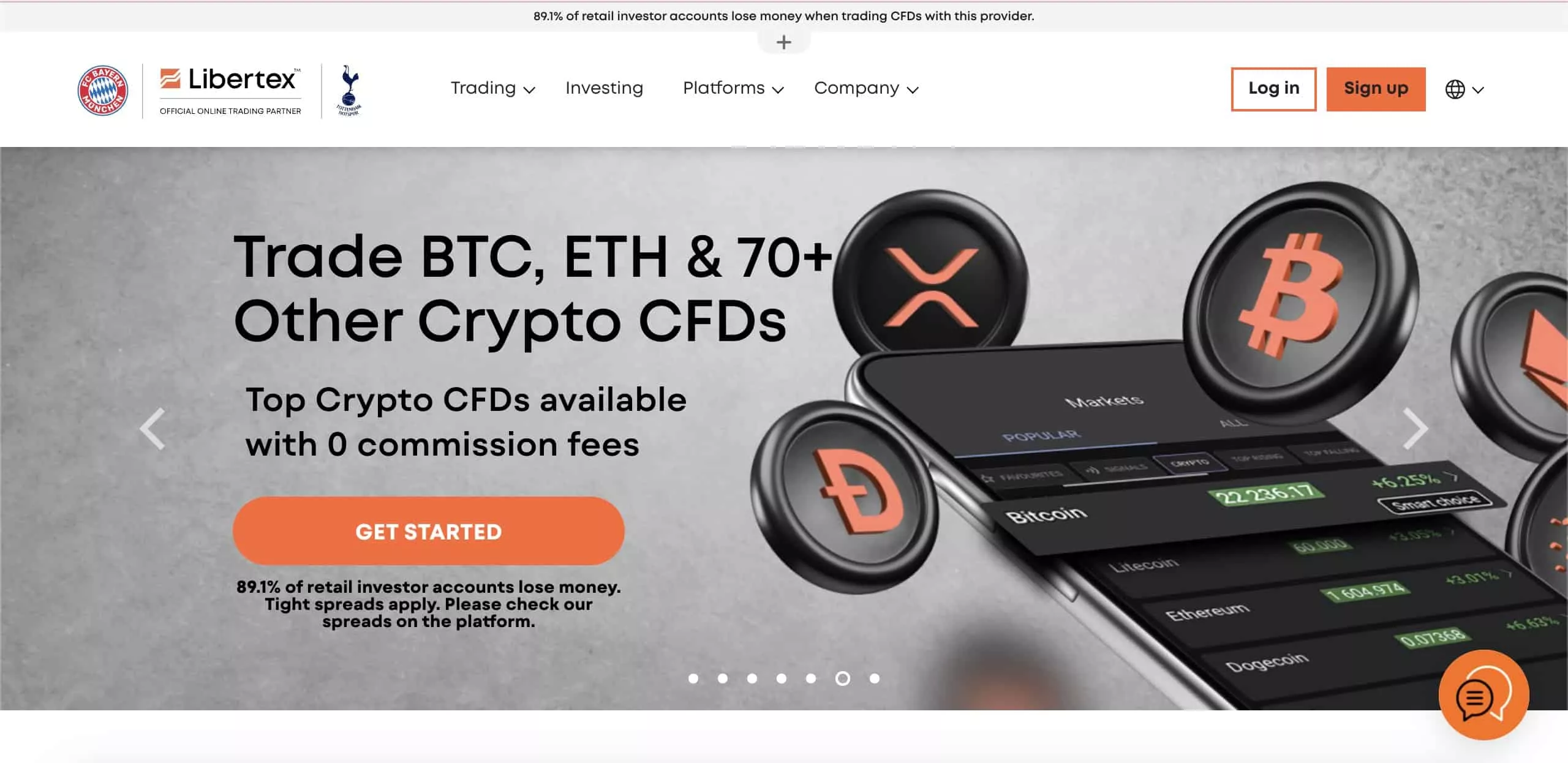 Introducing Libertex Crypto Exchange
Libertex is a crypto and CFDs exchange used by millions of customers for leveraged trading. It is based in Cyprus and accepts clients from many parts of the world. Unfortunately, US citizens are restricted. It has received over 40 international awards since its inception, such as Best Trading Platform in 2020, FX Reports Awards in 2021, Ultimate Fintech Awards in 2021, and GBM Awards in 2022. The site accepts both retail and institutional traders. It also participates in many marketing and community social responsibility programs, including sponsorships. As of writing this, the exchange was the official sponsor of Tottenham and Bayern FC. Compared to other brokers, it has a lot to offer, including an intuitive and clean site, a vast selection of markets, different payment solutions, and global accessibility. It is an excellent option for both new and experienced investors.
Pros
Intuitive and beginner-friendly platform
Lightning speed withdrawals
Vast selection of tradable assets
Multiple licenses
Widely available
Offers lots of free educational material
Effective customer care
Cons
Charges inactivity fees
Doesn't offer staking
Security Features
Fund Segregation: Separating client and company money is an integral part of risk management when it comes to trading platforms. We found out during this Libertex review that the company segregated client funds as required by CySEC. This helps to prevent accounting errors and ensures that the firm will never use investor funds as part of its expenses.
Negative Balance Protection: Margin trading carries high risks, and in some cases, losses could exceed deposits. Trading with this platform is advantageous because you are protected from a negative balance. That means you will never be in a situation where your losses exceed your deposit, and you are forced to reimburse the broker.
Compensation Scheme: This feature was created to protect Libertex traders and their funds from credit risks by the broker. In the unlikely event that the firm is insolvent or unable to meet some of its financial obligations, all traders would be compensated fully. Also, creditors will be restricted from freezing client funds. Retail traders on the platform are covered by the Investor Compensation Scheme.
Maximum Leverage: While leverage can significantly increase your chances of making profits, it's the greatest determinant of market exposure. Operators that offer unreasonably high leverage amounts expose their clients to high risks of losses. By capping the max leverage at 1:30, the exchange protects your capital from rapid losses due to high volatility.
Authentication Security: the platform uses 256-bit SSL (Secure Socket Layer) encryption, providing users security that their personal data cannot be compromised. A hacker will need at least 2256 different combinations to break the encryption. This is out of reach even for the most powerful computers. Android and iOS apps are also regularly updated for security purposes.
Complaints Received
Libertex is doing well in terms of image and reputation. There are hardly any complaints about it, even though it serves over 3 million clients. We didn't miss criticisms from a few disgruntled customers, though. Most of them were unhappy with the account verification process, which they described as lengthy. There were a few cases where clients raised concerns about withdrawals too. While most users complimented the company for fast and reliable customer care, a few thought it needed improvement. Compared to other established platforms like Crypto.com, Libertex only had a few complaints, as the majority of the users expressed satisfaction.
How secure is Libertex Exchange?
One of the factors that have driven Libertex to become a successful global brand is safety. Aside from the numerous security features mentioned in the preceding sections, the broker has a strict privacy policy and pledges to safeguard and protect personal data. There has never been a successful attack leading to loss of client funds in the many years it has been in operation. Of course, the CySEC regulation is less sound than the SEC's or FCA, but it's robust enough to guarantee user protection. The company is compliant and strives to abide by the best industry practice. Safety is further enhanced by:
Login Password
Account time-out
Real-time surveillance for suspicious activity
Confirmation of withdrawal before processing funds
24/7 live support to help you handle urgent issues

Order Types
Market Orders: Market orders are the most frequent type of currency trading. They are merely instructions to purchase an asset at the current rate, to put it simply. Placing a market order can be compared to using the "Buy Now" button to make online purchases. When a market order is placed, it finds the best available price and executes it in real time.
Limit Orders: Limit orders allow investors to specify the maximum price they are willing to pay for an asset when placing an order. In that case, no matter how close the asset was to the target price, the order will not be fulfilled.
Stop-loss Orders: Since cryptocurrencies are highly volatile, it's necessary to protect open positions from excess losses. Stop loss orders allow you to set a maximum acceptable loss limit in the event the market goes against your anticipated direction.
Staking/ Interest-Earning Accounts
Most crypto platforms offer staking and other opportunities where you can lock your funds for interest. By staking, you support blockchain operations and, in return, rake in more crypto. Libertex only offers margin trading and doesn't support activities such as staking and yield farming. You can, however, buy crypto and earn a profit when you sell it later at a higher price. Of course, this differs from staking and faces a higher price volatility risk.
Asset Classes
The marketplace offers over 213 instruments distributed across different asset classes. You can invest in Forex pairs, cryptocurrencies, indices, stocks, and commodities. Here is a breakdown.
Forex Pairs: We counted over 48+ currency pairs under Forex trading during this review. This includes seven major pairs such as EURUSD, GBPUSD & USDCHF, twenty-one crosses, and twenty exotic pairs.
CFD Stocks: You can also trade shares as contracts for difference (CFD). It offers a selection of at least 120 CFD stocks ranging from popular ones to recently listed shares across different industries. For example, there were CFD stocks from five Medical Cannabis businesses, twenty-eight from tech companies, nine from luxury firms, five from telco companies, and nine from the automobile sector during this review.
Indices: Indices are industrial averages. They represent the performance of a group of stocks. For example, the S&P 500 tracks the stock performance of the top 500 firms listed in the US. Libertex gives you a chance to trade at least 19 global indices as CFDs.
Commodities: We found a selection of over 15 commodities listed on this platform. They include metals like gold and silver, agricultural products like coffee, sugar, wheat, and Oil & Gas.
Cryptocurrencies: Cryptocurrencies come second in number after Forex pairs. The site had at least 40 digital coins as of writing this. Most virtual currencies were available to trade in the form of CFDs. The advantage of trading crypto CFDs is that you can take advantage of leverage and control a more considerable amount of assets than your actual capital.
Note/Fact: All instruments on this platform are presented with explanations that include the latest news and other vital information that would benefit a trader.
Other Notable Features
Charts: Libertex offers different chart types to help investors analyze prices and make accurate predictions while trading. All charts have over 43 technical indicators, drawing tools, and ten different time frames. In addition, you can study price action on the charts using line graphs, bars, and candlesticks, depending on your preferences.
Spreads & Commission: Although most transactions are free, the platform must have a way of making a profit. It's worth noting that the company applies a spread and commission on all trades. This is their primary profit-making model. The good thing is you will have very tight and competitive spreads whose effect on your earnings will be insignificant. Forex pairs have the lowest spreads and commissions, while blue chip stocks have high to medium charges.
Trading Platforms: You can choose between custom Libertextrading platforms and third-party ones. The native trading platform has high functionality with neatly arranged customized features and trading tools. You can also use Meta Trader 4 (MT4) and Meta Trader 5 (MT5) platforms from Metaquotes for trading. Note that iOS users may not be able to download MT4 and MT5 since Apple discontinued these services in protest against the Russia-Ukraine war. Metaquotes is a Russian firm. Overall, the native trading platform is easier to use and offers more usability, including one-click social automated and social trading.
Demo Account: You can investigate their trading conditions by first trading on a virtual money account without risking your capital. The Libertex demo account, which comes with €50,000 in virtual money, is also a good starting point for beginners seeking to hone their skills. Pro traders can also use it to determine whether the platform suits their trading strategy. You can access the demo account via MT4, MT5, Web-browser, and Libertex app. It's easy to switch to live trading within the app.
Education platform: Although Libertex doesn't excel in education, it offers different short courses to get you started on trading. You will find videos about how the platform works, how to deposit and withdraw, taking your first trades, and even risk management. The company holds regular educational webinars where it discusses different topics of interest to members. The blog section can be another good source of education. We were, however, disappointed to learn that it was last updated in 2020 and had just a handful of articles.
Leverage
Libertex allows you to increase your liquidity for trading by taking leverage. The maximum amount for all retail traders is 1:30, the industry standard across all European licensed brokers.
Exchange Token
Libertex is a centralized platform with a management team in charge of all administration. It doesn't have a native token for governance or utility.
The OTC Desk
Since the broker is more focused on margin trading, there is no need for an OTC desk. We confirmed during this review that there was no such feature.
Libertex Available Tokens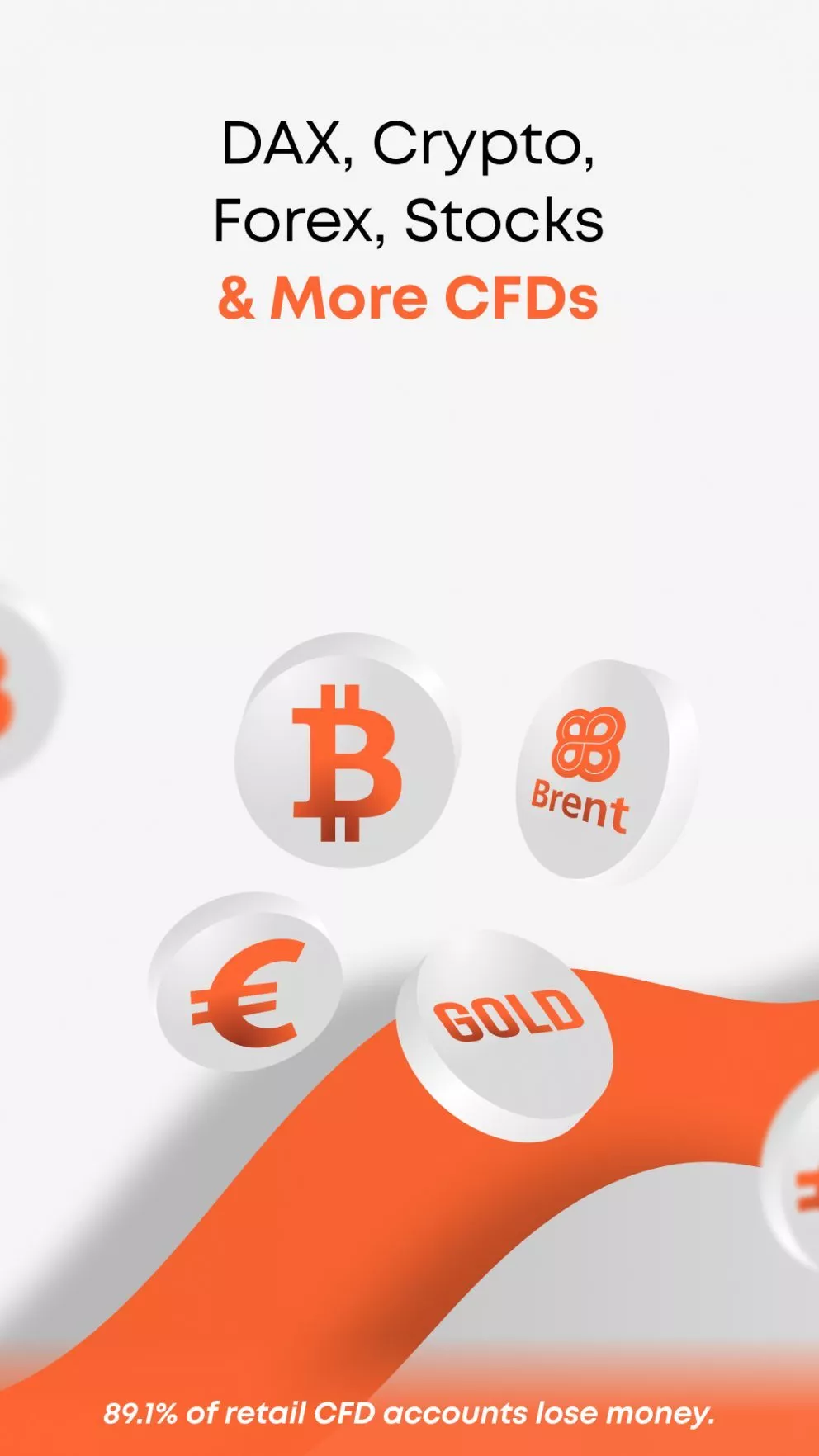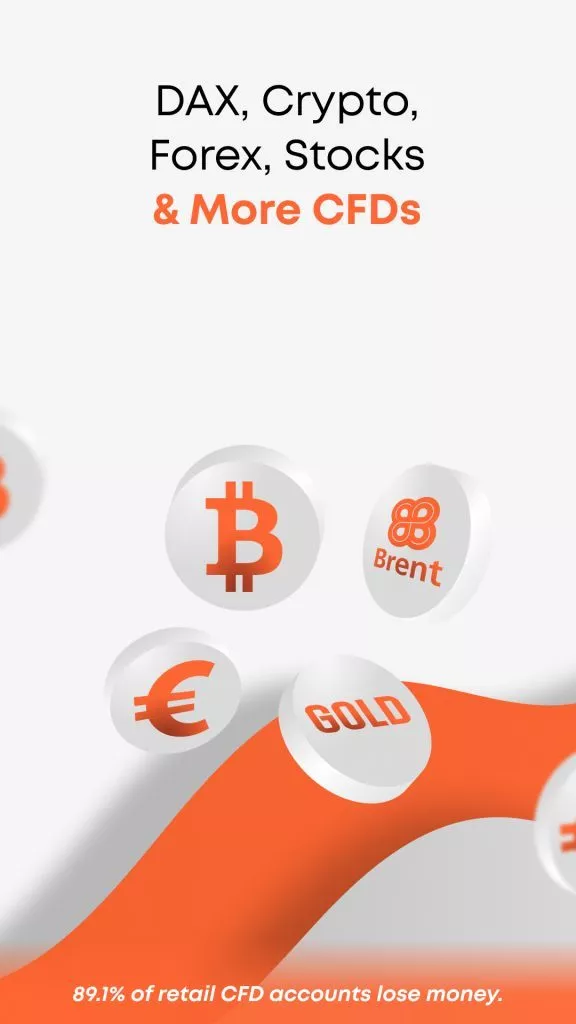 The broker offers over 40 cryptocurrencies, including 32 crypto assets and more than ten crypto pairs. They include:
Bitcoin
Ethereum
Litecoin
Zcash
Polkadot
Tron
NEM
Available Trading Pairs
Over 50 trading pairs are offered, such as:
LTCUSD
DOGEUSD
UNIUSD
BTCUSD
XRPUSD
EURUSD
GBPUSD
USDCHF
XAUUSD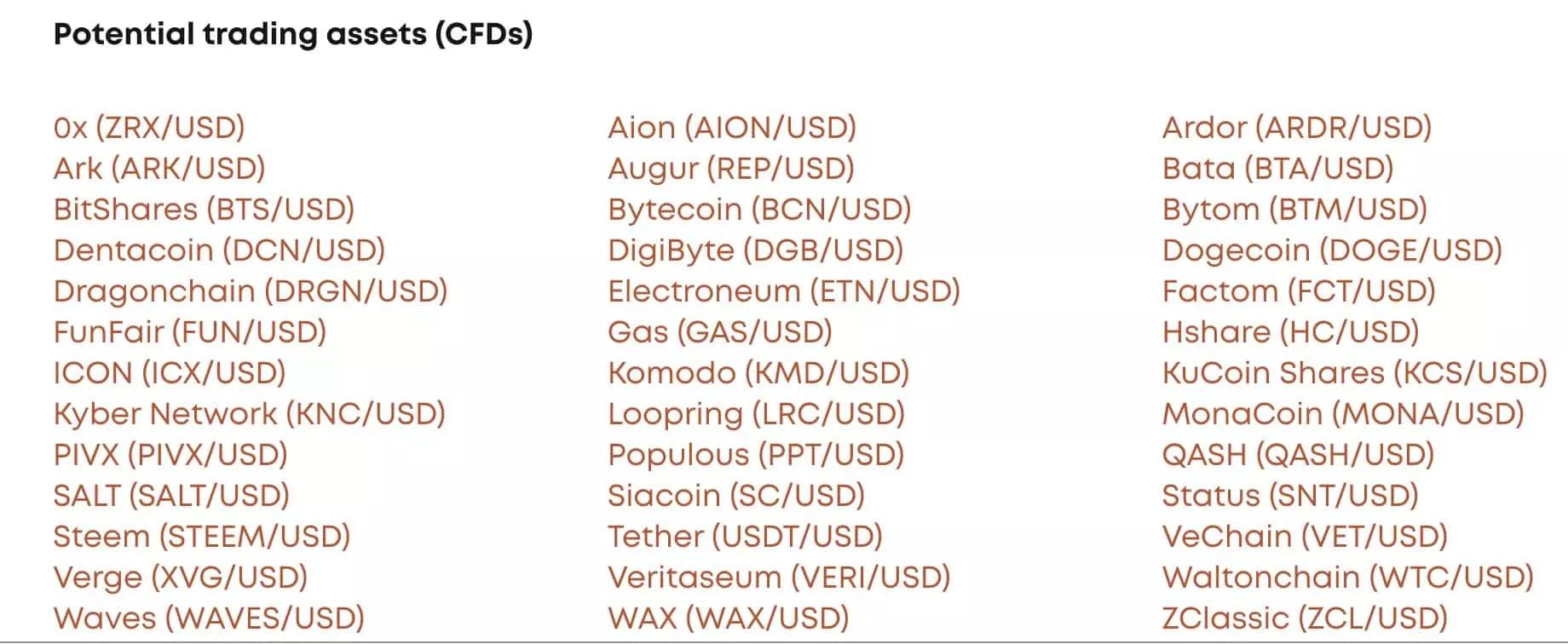 Libertex Payments Methods
Deposits
Traders have a high flexibility for financing their accounts on the platform. While most payments are processed instantly, bank transfers might take up to five days to reflect on the trading accounts. The available payment methods can be divided into Debit/credit cards, Bank transfers, and eWallets like Neteller, PayPal, GiroPay, and Trustly.
Withdrawal
Withdrawal periods range from instant to five days, depending on the method chosen. Like with deposits, cashing out via bank transfers might take up to five days. eWallets are mostly processed instantly, but funds can delay up to 24 hours in some cases. Debit/credit cards take two to five days, depending on the card type and your bank.
Libertex Fees
We rank trading costs among the most important aspects when evaluating a trading platform. Libertex is one of the most cost-effective trading platforms you will come across. You will be charged a commission of between 0.1% and 1% for all crypto asset trading. Regarding CFD trading, investors pay low spreads starting from 0.1 pips or $1.00 per standard lot. Commissions for CFDs start from 0.0003%. Crypto CFDs, nevertheless, remain commission free. Withdrawal fees vary depending on your preferred method. For example, cashing out via Neteller will cost you 1%, while bank transfer withdrawals incur a 0.5% fee. The site charges zero fees for all deposits. There are also no monthly subscriptions for using the platform's services. Suppose you do not open a position, deposit funds, or initiate a withdrawal from the platform for over 180 days; you will be liable to pay an account inactivity fee of 10 EUR per month.
Limits
Libertex has a minimum investment limit of $10 or equivalent. We did not find any info regarding maximum limits.
Step 1: Sign up. Visit the Libertext website, click "Sign Up," and fill in the registration form. It's a fast process requiring only your email address and phone number. Don't forget to create a strong password.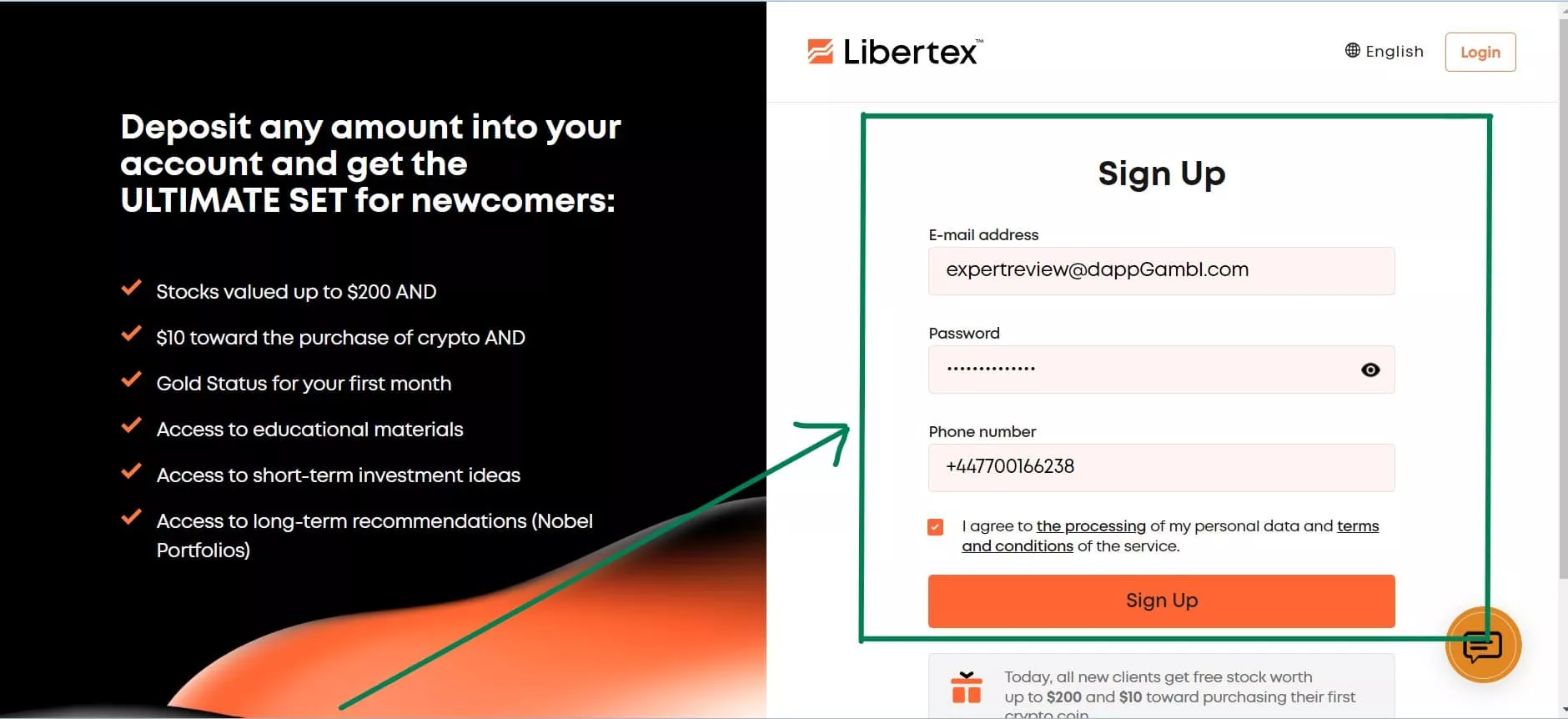 Step 2: Email confirmation Now go to your email address and open the email that just came from the company. Hit the "Confirm e-mail address" button to complete this stage.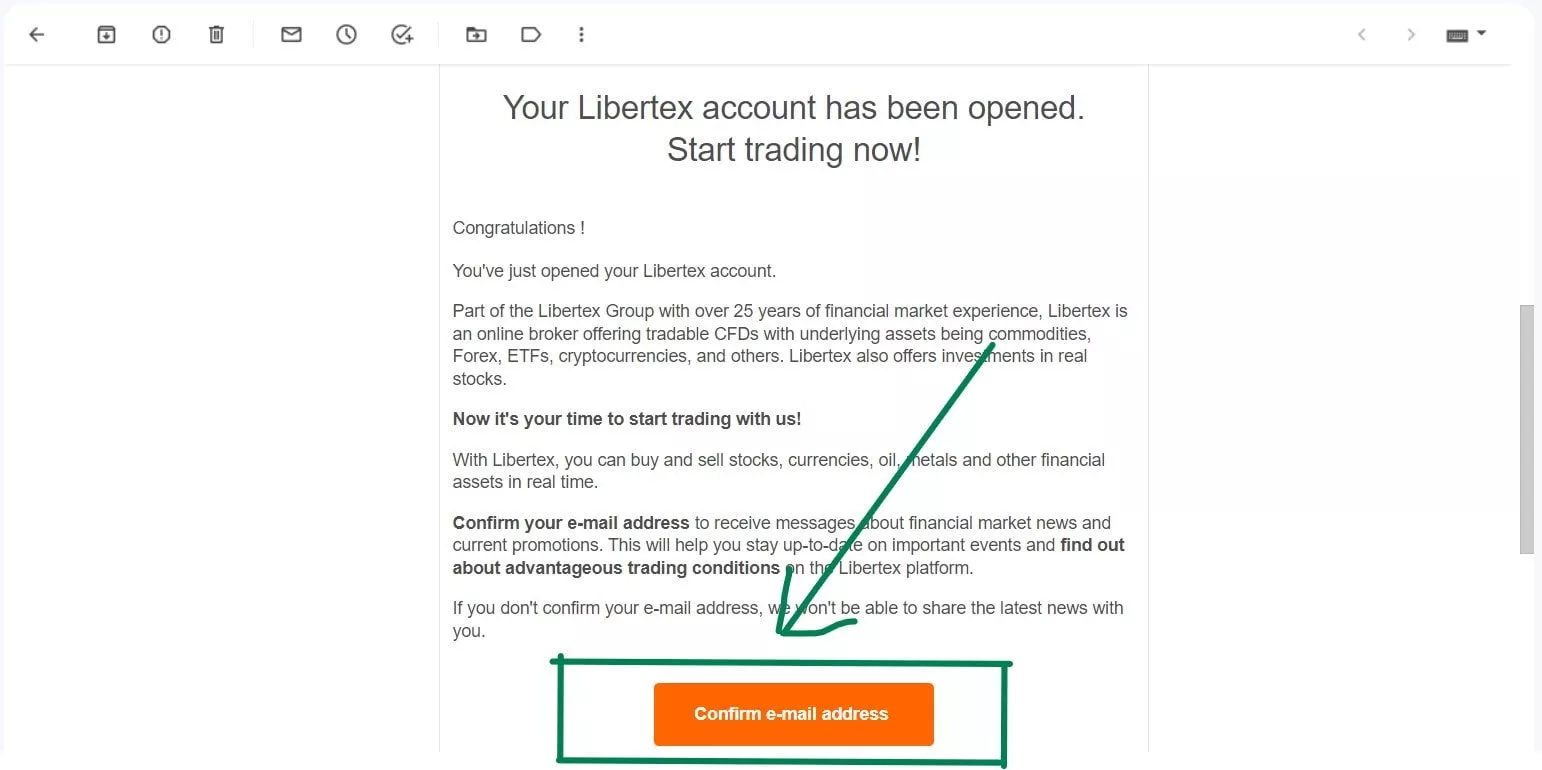 Step 3: Create your profile Once you confirm your email address, you can now proceed to log into your account. The default account status is "Silver." Hover your mouse on the "Silver Status" button until a drop-down menu flashes down. Next, click on "Profile Management" and follow the steps. You will also be required to verify your phone number at this stage.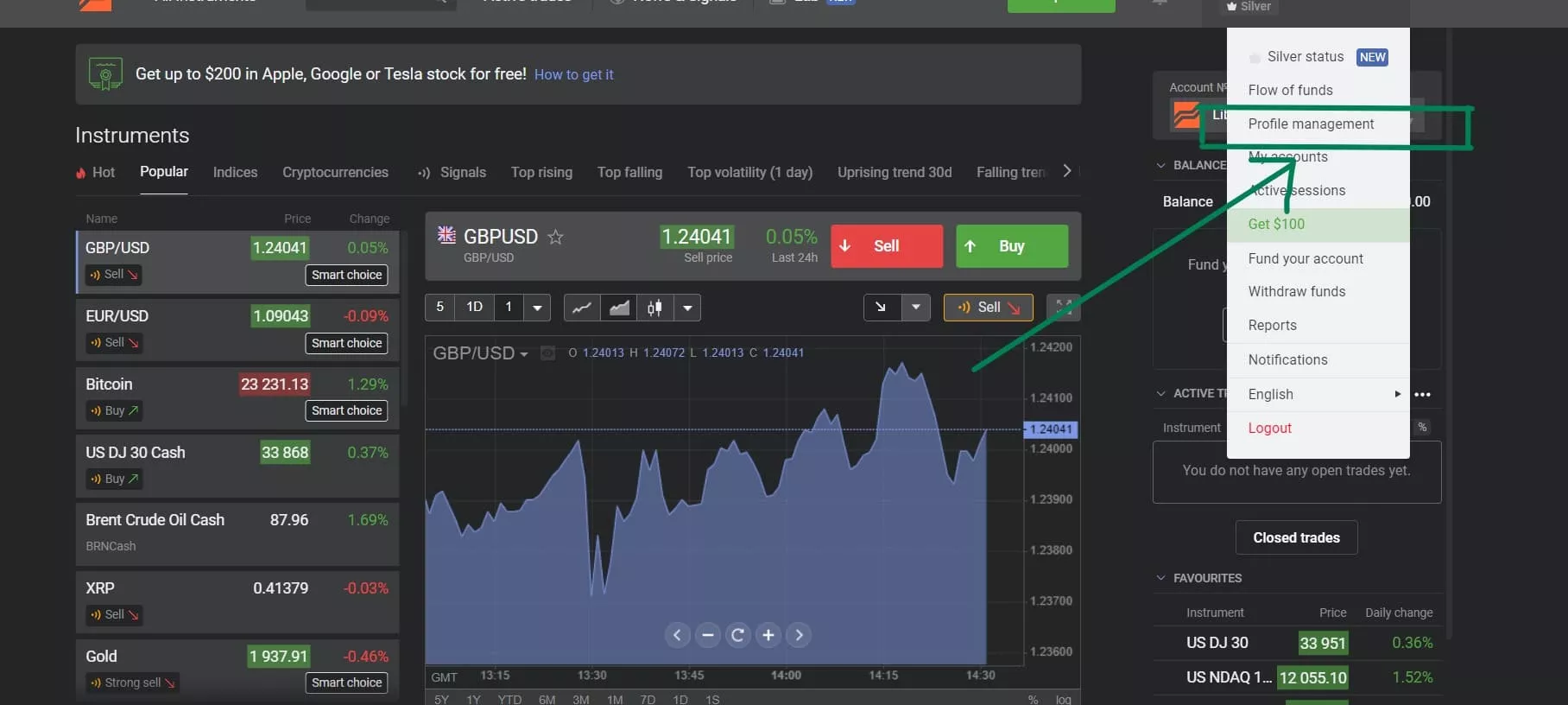 Step Four: Deposit and Start Trading Your account is now fully set. Fund it by clicking "Deposit" and start trading. You can easily switch between Libertex standard and premium by simply clicking a link on the upper left side of the platform.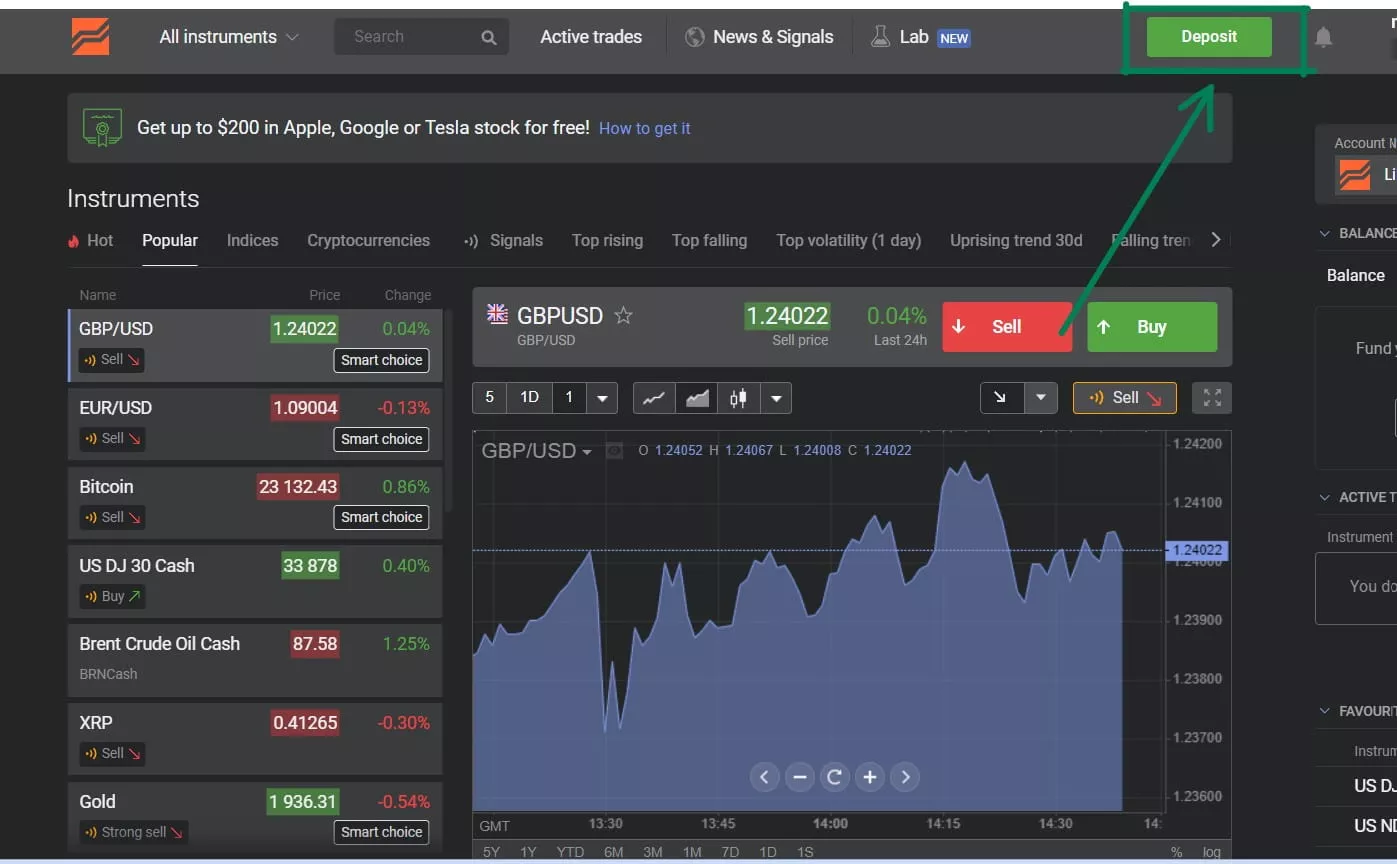 Mobile App
You can download the Libertex online trading app for mobile devices from your Android and iOS store. The process is almost instant as the app is light and doesn't occupy much storage space. You can also download the app from the Libertex website directly. As of writing this, new users were being offered up to $200 in Apple, Google, or Tesla stock for free after signing up. You only need an email address and password to get started. Afterward, you can verify your account by submitting KYC documents. The mobile app is easy to use and allows you to open and close trades seamlessly. It includes features like stop loss, pending order functions, and live quotes. You can add technical indicators to your charts with just a few clicks for better market analysis. The app also offers instant access to the economic calendar and news on key economic events. In case you need to contact support, simply hit the "More" tab.
Desktop
While the mobile app offered multiple features to make trading seamless, we had the most fun buying crypto with the Libertex desktop platform. It was entirely web-based, and we did not have to install it on our PC. As long as you have steady internet connectivity, the desktop version will give you fast trade execution. Compared to the mobile app, desktop users have a wide view which is an added advantage in market analysis. The effectiveness, user-friendliness, and high functionality of the platform are evidence of how much commitment went into developing it. The fact the company was willing to spend enormous resources on its native platform as opposed to only offering third-party ones like MT4/MT5, and the cTrader increased our peace of mind. Libertex web-trader is highly customizable to meet your preferences. You can change the background color and easily toggle between different chart types.
Libertex Customer Service
You have access to multiple support options, whether you are using the mobile app or the desktop version. This includes live chat in English, Russian, Spanish, and Portuguese, Telegram support, Whatsapp support, and email. The website also offers a knowledge base with solutions to some of the most commonly experienced challenges. That said, feel free to follow Libertex social media pages too.
How Libertex Compares To Other Crypto Exchanges
Libertex vs. Uniswap
Uniswap is a 2018 established marketplace. It's the largest decentralized exchange on the Ethereum network. The platform is not owned by anyone and carries no risk of censorship. Unlike Libertex, Uniswap is a pure crypto platform and supports zero fiat currencies. In terms of tradable assets, users have access to ERC20 tokens, wrapped coins, NFTs, and stablecoins. The leading crypto asset is Ethereum.
On the other hand, Libertex is a centralized platform and a broker between traders and liquidity providers; hence hosts a wide variety of assets. Overall, it has over 50 cryptocurrencies, while its counterpart boasts over 500 digital coins. Both platforms lack OTC desk services. While Uniswap seems more crypto-focused, we found out that it had a poor rating of 1.4 out of 5 on TrustPilot. Libertex is rated 4.2 out of 5.
Libertex vs. Kraken
Libertex and Kraken have been around for over two decades, although the former is older. Kraken identifies more as a crypto exchange, while its competitor is a hybrid of a crypto exchange, stock trading, and CFDs broker. In that connection, its counterpart offers margin trading and more fiat currencies. While Kraken only has seven fiat currencies, it provides at least 120 crypto assets and allows users to stake digital coins for interest. In addition, it comes with a leverage of 5x, compared to its counterpart, which has a leverage cap of 30x. One thing that stands out about Libertex is its good balance of different financial products. Apart from the multiple asset classes on the site, users can also invest in crypto mining and earn BTC every four hours. Regarding trading fees, Kraken takes the day with trading costs ranging between 0% and 0.26%, significantly lower than the 01% to 1% range at Libertex.org.
Is Libertex Exchange Right For You?
Libertex is one of the few trading platforms that meet multiple user needs. Whether you're a total newbie trying to learn about trading, or a pro-investor interested in sophisticated market analysis tools, this platform will sort you. It's also great for both retail and institutional clients. You can spread your portfolio in crypto assets and also try out CFDs. Don't forget to invest some funds in crypto mining too. This is so much value for one site. Whether you're always on the go or prefer to work from an office or home, this platform will serve you well. The mobile app is as seamless and functional as the desktop version. Investors looking for passive income from features like staking and farming may need to try other crypto exchanges like ShibaSwap and Trader Joe.
If you have read this review from the start, you might agree that Libertex is a highly protean broker. It's also safe and trustworthy as it complies with the CySEC regulations. It has a lot to offer different levels of investors too. Apart from that, deposits are free, withdrawals are affordable, and crypto trading is commission free. Adding all these to features like charting tools, instant news updates on the platform, and multiple positive reviews on TrustPilot, Libertex.org stands out as one of the best exchanges. Feel free to sign up for a demo account and try out their services.
What are the benefits of using Libertex Exchange?
The main benefit is that you get exposed to multiple tradable assets in one platform. Apart from that, it's affordable, safe, and easy to use.
What are the key features of exchange?
The key features include a native trading platform, mobile, and desktop app, charting tools, a demo account, and a free educational platform.
How easy is it to use Libertex.org Exchange?
The platform is highly intuitive and easy to use. Mobile apps might have a learning curve, but it should only take a few clicks to get your way around. Desktop users will enjoy the best user experience.
What are the fees associated with using Libertex Exchange?
Users pay a commission of 0.1% to 1% for investing in crypto assets and a spread of 0.1 pips for CFDs. There's an additional inactivity fee for all accounts that have remained dormant for more than six months. Note that different payment methods, such as bank transfers and eWallets, may also have their charges.
How secure is Libertex.org Exchange?
This review concluded that the exchange is highly secure and reliable. Apart from holding a license from a strong jurisdiction, all info shared by clients on the site is encrypted by a 256-bit SSL.
What customer support options are available?
Libertex offers a live chat feature, telegram support, WhatsApp support, and email support. You can also follow them on social media for regular updates.
What is the process for buying and selling cryptocurrencies on Libertex Exchange?
Buying and selling crypto on the Libertex exchange is simple. Once you have funded your account, simply go to the crypto tab, select your favorite coin and hit the buy button. You can sell your crypto by pressing the "Close Out" button.
What payment methods are supported?
Libertex supports more than ten payment methods. They can be classified as bank transfers, credit/debit cards, and eWallets. Most major eWallets like PayPal, Neteller, and GiroPay are supported.
Are there any restrictions on who can use Libertex Exchange?
Yes, the exchange is only available to traders of legal age. There are also some restricted countries, including Russia, the USA, Japan, Brazil, and the European Union. All nations under international sanctions are also banned.
How liquid is Libertex?
Libertex serves both retail and institutional clients, meaning it has deep liquidity. However, we were unable to find specific details regarding the liquidity status of the platform during this review.