Gemini Overview
Popular cryptocurrencies accepted
Gemini Key Facts
Headquarters
New York, United States
Licences
New York State Department of Financial Services (NYDFS)
Type of exchange
Centralized
Best for
Peer-to-peer trading and Crypto-to-crypto trading
Fiat Currencies Available
Australia Dollar, Canada Dollar, Colombia Peso, Euro, United Kingdom Pound, Hong Kong Dollar, Singapore Dollar, United States Dollar
Cryptocurrencies Available
100+
Supports ERC-20 tokens, DPI, and index tokens.

 It has $30 billion in crypto under custody

Owns a NFT marketplace, Nifty getaway. 

Get up to 8.05% high-yield interest on your cryptocurrency through Gemini Earn.

Has a native coin, Gemini Dollar (GUSD). 
Introducing Gemini Crypto Exchange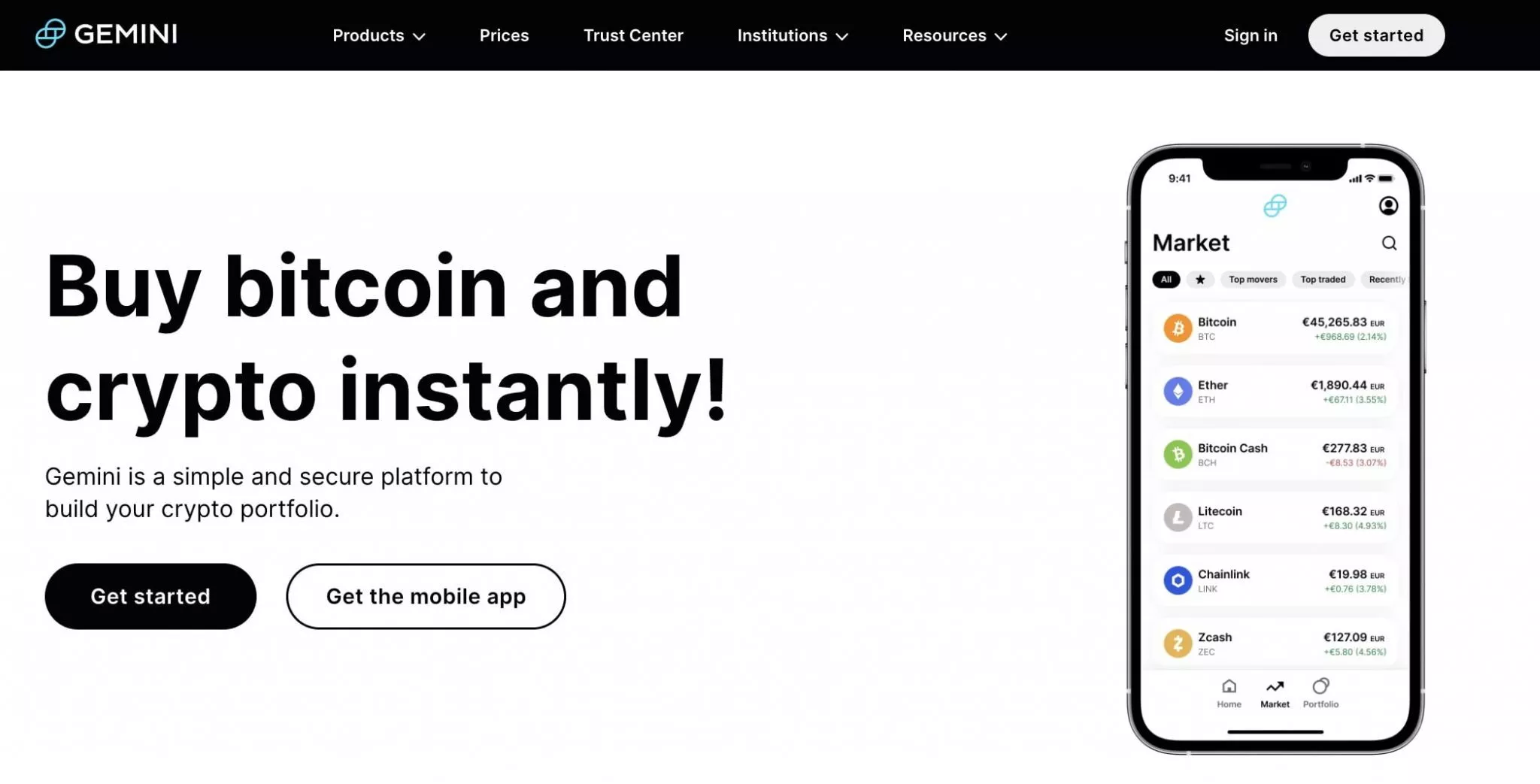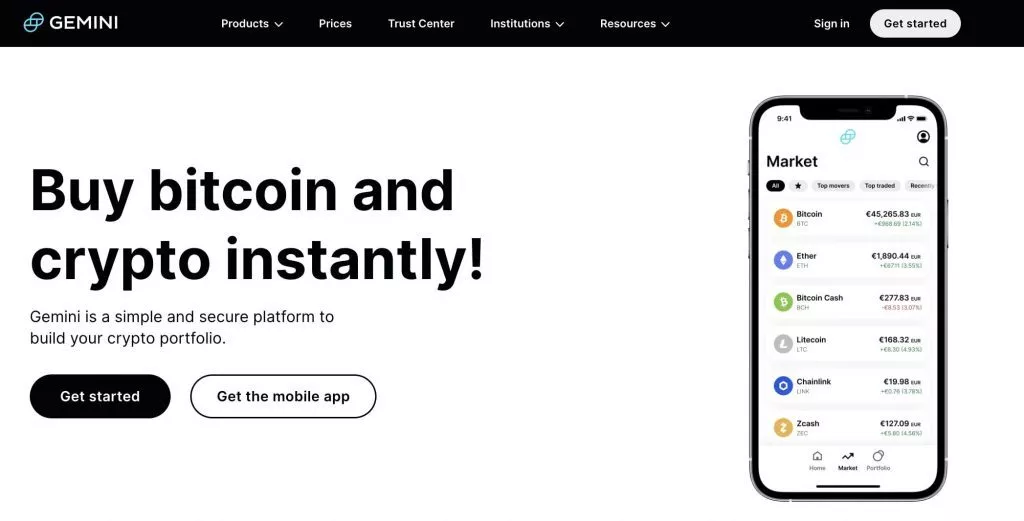 Gemini exchange, formerly Gemini Trust Company LLC, is a centralized cryptocurrency exchange that enables investors to buy, sell, and securely store digital assets such as Bitcoin, Ether, and Litecoin. It's beginner friendly and highly regarded for its intuitiveness and safety levels. Gemini operates from the US and is one of the largest crypto marketplaces in the country and worldwide. It touts itself as one of the fastest virtual coin exchanges, with the ability to settle orders in microseconds. You can access the platform both on mobile and PC versions seamlessly. The mobile app is advanced with a payment feature for settling transactions in digital coins. Gemini has proven to be a well-regulated exchange that functions as a custodian and wallet. As a private exchange, Gemini has attracted many investors in recent years. Surprisingly, it won the Markets Choice Award for "Best Crypto Exchange" in 2019 and became the world's first SOC 2 Type 2 certified crypto exchange and custodian. We have taken our time to craft an in-depth Gemini review. Read through to determine if it is the right fit for you.
Pros
Available in all 50 US states
Strong security measures
Supports over 70 cryptocurrencies
Earn up to 8.05% APY
Insurance for hot wallets
Learning Hub
Cons
Trading fees can be high
May be complicated for true beginners
Some popular cryptocurrencies like Cardano (ADA) are missing
Complex fee structure when not spot trading
Gemini Security Features
As discussed above, Gemini exchange kicked off with a security conscious mentality. The platform offers insurance and solid security measures to offset losses from potential hacks. For example, when you open an account, you must provide personal information such as your email address, bank account information, phone number, and some form of identification. This information helps identify an account to its rightful owner. This review confirms that Gemini exchange is a secure crypto exchange. Let's look at Gemini's security features in detail.
SOC 1 Type 1, SOC 2 Type 1, and SOC 2 Type 2: Gemini is the first SOC 2-certified crypto exchange in the industry to highlight its commitment to security. Third-party auditors give the SOC 2 examination, which assesses a product or company's levels of security and compliance.
Two-factor authentication (2FA):

The platform stores most of its investors' assets offline. You will also need two-factor authentication(2FA) to log in, withdraw or entirely disable withdrawals from your account.

Know Your Customer (KYC):

To access all Gemini exchange trading features, you must first provide KYC details. The KYC verification process includes uploading a government-issued photo like an ID passport or driving license, and you will be ready to go. 

Wallet address whitelisting:

Whitelisted addresses are approved addresses that users create and use to withdraw from their accounts. This means that if someone steals your login details and secret codes like passwords, they can't send your money to any other address other than the whitelisted one.
Complaints Received
We have cemented the fact this platform has an intuitive, beginner-friendly interface, is secure, and is highly lauded for its reliability. However, customers have shown mixed feelings about the Gemini exchange platform. Its trust-score averages 1.2 out of five-star ratings across 759 Trustpilot reviews. Reported issues stem from frozen accounts, lengthy verification processes, and poor customer support. KYC is responsible for the  lengthy verification process, which is crucial to help strengthen the security of users' funds. Gemini needs to do much more in terms of addressing the issues raised, and improve its customer ratings.
Is The Gemini Crypto Exchange Secure?
Crypto assets, unlike bank deposits, aren't FDIC-insured. Conversely, Gemini maximizes the security of your crypto assets through various multi-layered security measures.
Gemini exchange employs sophisticated analytic tools to track the origin of coins sent and received via the platform. This monitoring activity's primary goal is to ensure all users' safety and reduce the risk of fraud and illegal activity.
Furthermore, the platform keeps its users' funds offline in a cold storage system that online attackers cannot access. This doesn't mean that the small percentage of online funds is up for grabs by online attackers. The platform stores it in an online hot wallet and protects it from hackers through multiple safety layers. It should be noted that while the larger Gemini exchange clients are not insured, UK accounts are covered up to an equivalent of $250,000. The insurance policy, however, doesn't cover losses from trading and unauthorized access to your account using your login details.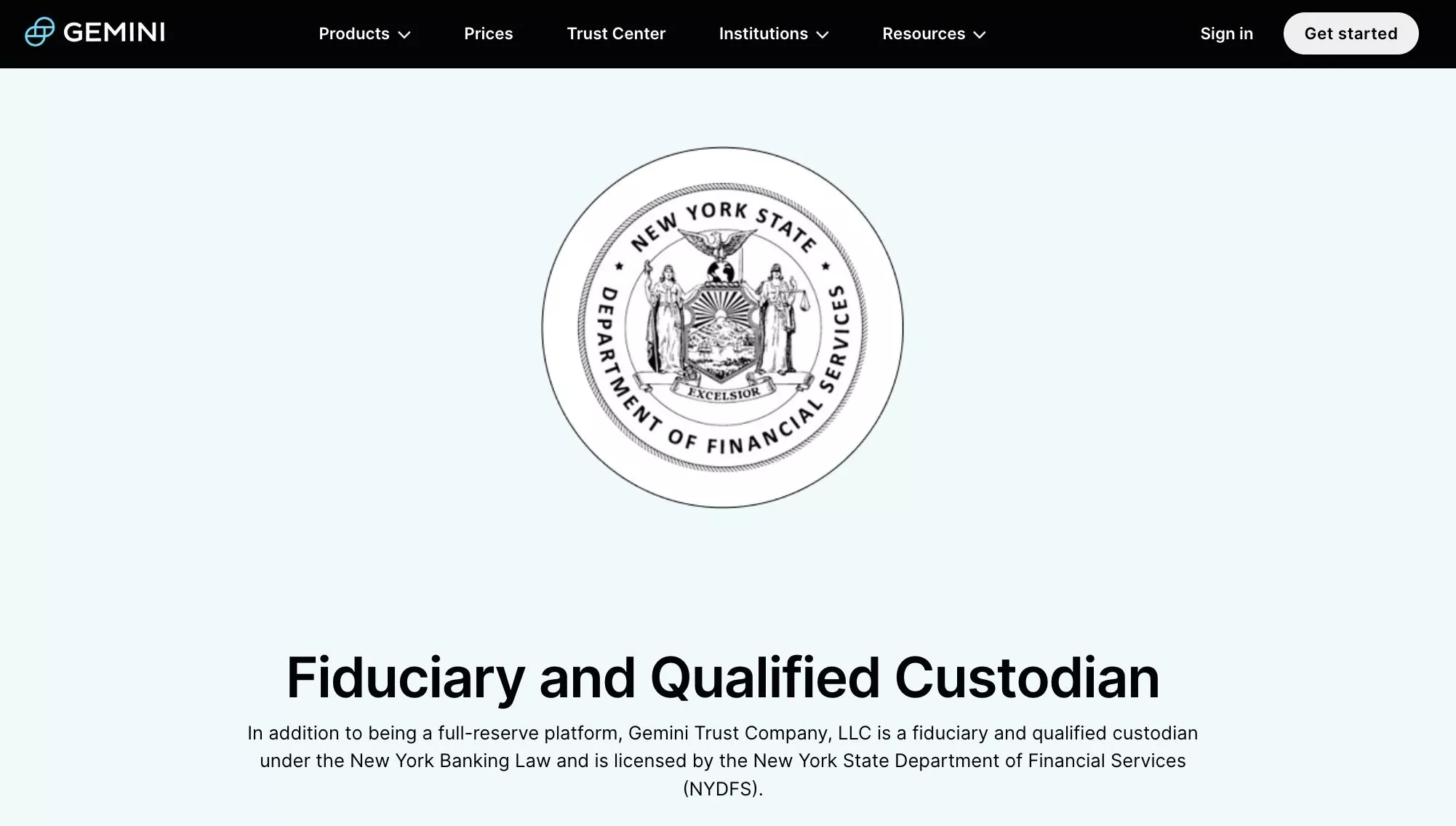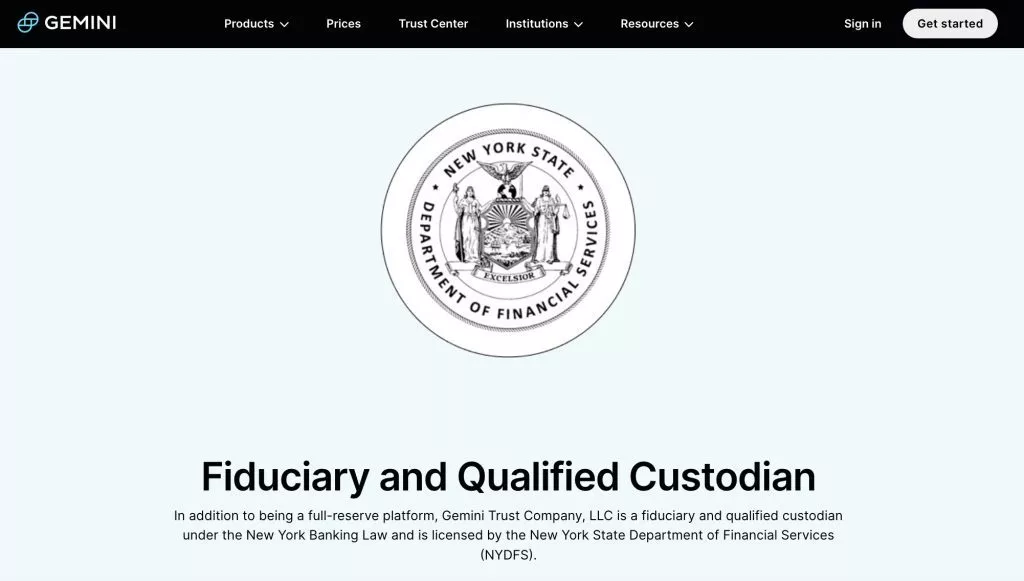 Order Types
The Gemini exchange order types are only available in the ActiveTrader interface. They include:
Market Orders

Limit Orders (immediate-or-cancel (IOC), maker-or-cancel (MOC), stop-limit, and fill-or-kill (FOK) orders).

Trailing Stop Orders

Stop Loss Orders.
Staking/Interest-Earning Accounts
Gemini Earn is a lending program that allows you to earn interest on your crypto balance. Through this feature, you can lend crypto assets like stablecoin designed to maintain a consistent value. It lets you yield competitive interest for lending your crypto assets primarily to institutional investors. On some of your holdings, you can rake in up to 8.05% annual percentage yield (APY), or 1.49%, if you want to earn with Bitcoin.
Gemini Earn has partnered with Genesis, a digital asset trading firm. Gemini's third-party borrowers are vetted periodically and must return funds according to the terms of the loan agreement. While the additional risk and complexity of lending crypto probably don't make sense for most beginner investors, it offers another way to generate more value from your crypto. It is worth noting that the funds in your Gemini Earn account are held with Gemini's third-party partners, so the Federal Deposit Insurance Corp doesn't insure them.
Exchange Token
In addition to over 20 crypto assets, Gemini exchange boasts its currency, Gemini dollars (GUSD). The Gemini Dollar is the first regulated stablecoin in the world that can be used in all transactions, from spending to lending to investing. It's backed by US dollars held at State Street Bank and Trust Company and offers 1:1 transferability back to US dollars at any time. And Gemini has partnered with BlockFi to offer savings accounts for your Gemini dollars with interest rates of up to 7.4% APY.
Asset Classes
NFTs: The Nifty Marketplace is Gemini's recently launched platform where you can buy and sell digital art and collectibles. You can also store digital artistic assets in the marketplace, which increases trust and security for both the buyer and the seller. While many NFT marketplaces allow anyone to mint NFTs, Nifty Gateway is a selective curated digital art platform.
Utility Tokens: Gemini exchange offers over fifteen utility tokens including Gemini Dollars (GUSD), which is used for staking and settlement of platform fees. GUSD is a USD backed token. Others include AAVE, LINK, COMP and INCH.
Digital Currencies: Gemini offers a wide variety of digital currencies. You can buy and sell all major cryptocurrencies on this exchange, such as BTC, ETH, LTC, ADA and DOGE.
Leverage
Due to regulatory oversight, Gemini exchange doesn't offer margin or leveraged trading.
OTC Desk
Gemini doesn't have an OTC desk but supports OTC desk trades with its new product, Gemini Clearing. Gemini clearing is an entirely electronic and settlement solution offering off-exchange or over the counter (OTC) crypto trades. Such crypto trades can be arranged bilaterally between two parties or brokered via a third party. This feature ensures timely settlement and mitigates counterparty risk. Both parties are subject to Gemini's robust KYC and BSA/AML programs, and all the trade parties are private to the parties involved and not published on the platform's market data feed.
Other Significant Features
Active Trader: The active Trader has extensive features like advanced charting capabilities, tracking multiple order types, block trading, and more crypto-to-crypto trading options. Professional graders can join active traders and take advantage of all the premium features, such as increased security, anonymity, and lower trading costs.
With Gemini's Active Trader, you can place several order types like market or limit orders, deep order book visibility, and more. Even if the features don't excite you, you will enjoy executing trades at a lower fee via the Active Trader.
CryptoPedia: Besides a user-friendly interface, Gemini issues a warm welcome to novice traders via its comprehensive education library, Cryptopedia. The Cryptopedia educational resources make it a snap for anyone who wants to test the digital coin market.
Here you will learn everything about crypto, including bitcoin's history and NFTs' work. This feature is helpful, especially to crypto beginners who get headaches from constant crypto complex terms. If you plan to invest in crypto seriously, it is crucial to learn about complicated interfaces.
Gemini Pay: As the name suggests, the feature allows you to make payments with crypto in over 30,000 retail locations in the US with QR code technology. Users can choose their preferred payment cryptocurrency. For example, you can spend Ethereum (ETH) to buy dinner but leave your Bitcoin balance intact.
Using the Gemini dollar through Gemini Pay will allow you to avoid price fluctuations of other currencies. You can access the Gemini pay feature through its mobile app.
Gemini Wallet
Gemini offers two wallets: a cold storage system called Gemini Custody and an insured hot wallet, Gemini Wallet. Gemini Custody, which moves your crypto of the network for secure holding by Gemini, charges a 0.4% fee each year. It is regulated as a New York State Trust company. Hence, all assets stored here are entirely secured and insured. Gemini Wallet offers high-security storage online and insurance against theft of digital assets.
The Gemini custody allows high liquidity and access and trades your funds whenever you want. Currently, the Gemini custody service supports 24 types of assets, with the possibility of a future expansion.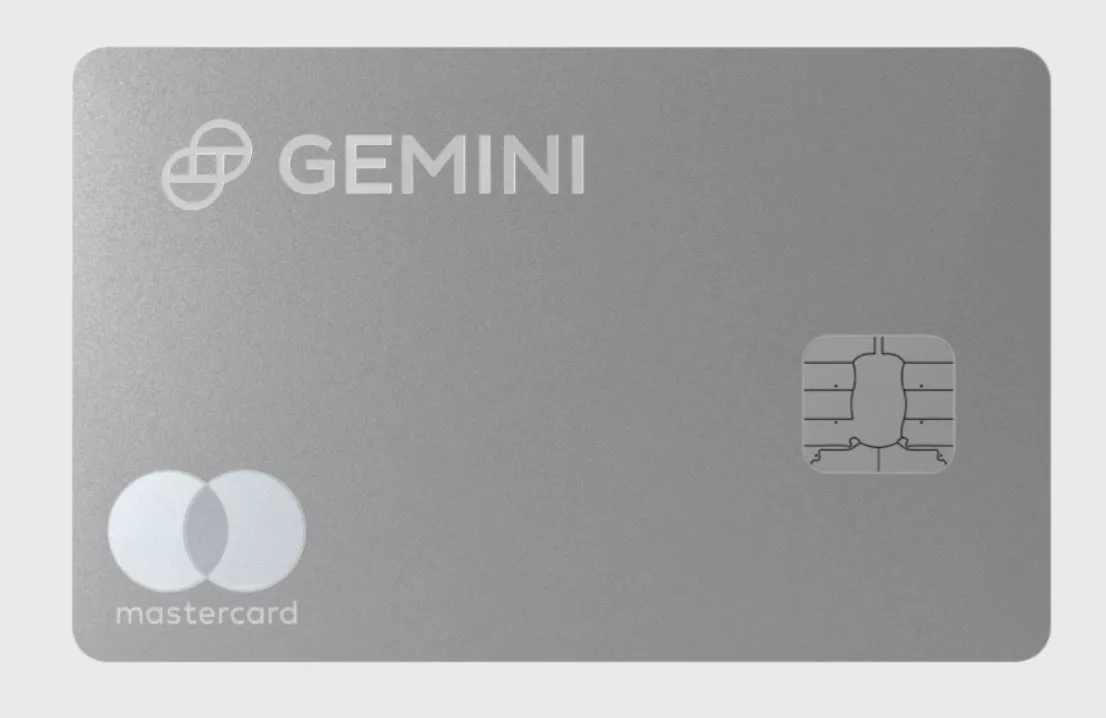 Gemini Credit card: With the Gemini credit card, you can earn crypto rewards on your purchases. Interestingly, you can redeem and move your crypto assets to your account wherever you want, plus the interest you've earned so far with zero transfer or withdrawal fees. The Gemini credit card earns you up to 3% back in the cryptocurrency of your choice. Here's how the rewards break down:
Restaurants get 3% back.
2% cash back at grocery stores
Everything else: 1% refund.
You can also switch to a different cryptocurrency at any time. You'll earn your rewards in crypto, and you'll have 40+ options to choose from, including Bitcoin, Ether, and more.

Tokens Available on Gemini
While Gemini exchange offers fewer cryptocurrencies than other significant exchanges, around 100 assets are currently available on its platform. Here's a partial list of cryptocurrencies and stablecoins available on Gemini:
Bitcoin (BTC)

0x (ZRX)

1 inch (1 INCH)

Aave (AAVE)

Balancer (BAL)

Chainlink (LINK)

Compound (COMP)

Dai (DAI)

Decentraland (MANA)

Dogecoin (DOGE)

Enjin Coin (ENJ)

Ethereum (ETH)
Gemini has over 128 trading pairs, with the leading active pair being ETH/USD, with a 24h volume of $23,072,283.34. The trading pairs include BTC/USD, SOL/USD, USDC/USD, DOGE/USD, and BTC/GBP.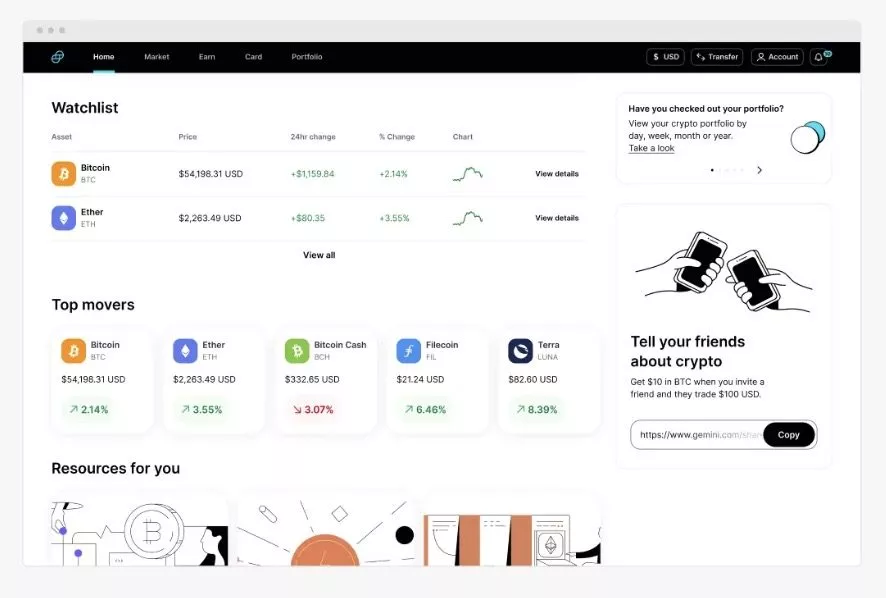 Deposits & Withdrawals Methods:
The Gemini cryptocurrency exchange accepts deposit methods like ACH transfer, Gemini Dollar, and debit card payment. You can withdraw from your Gemini account by ACH transfer or wire transfer if you have digital assets in another offsite wallet and need to fund your account with them. You can do so if your cryptocurrencies are BTC, ETH, BCH, LTC, or ZEC.
Limits
Suppose you are using the debit or credit card method. The maximum daily deposit amount is $500 and $15,000 monthly, and the daily withdrawal limit is $100,000.
Gemini Fees
Gemini's main drawback is its high trading fees, which vary depending on your platform. The default Gemini Exchange, the platform used by the exchange's web platform and mobile app, is significantly more expensive than Gemini ActiveTrader. Let's look at various Gemini exchange fees.
Deposit and withdrawal fees:

The crypto exchange doesn't charge depositing money into your Gemini account unless you use a debit card (3.49% of the total purchase amount). Also, you won't incur any charges to withdraw from your account or US dollars from your account after selling crypto assets as long as you execute ten withdrawals or below monthly. Over ten withdrawals a month will cost you a hefty fee.
Note that Ethereum and other ERC-20 cryptocurrencies will charge you a withdrawal fee. For example, Ethereum token fees are calculated based on network conditions at the withdrawal time.
Convenience fee:

Gemini charges a flat 0.5% above the current trading price (convenience fee)regardless of the size of your purchase. For instance, if bitcoin has a prevailing market price of $10,000, Gemini would charge $10,050. As a result, small purchases will incur significantly higher fees.

Custody fees.

Gemini exchange charges institutional investors a 0.40% custody fee if they want to store over $1 million in assets in their Gemini Custody account. There is a $125 administration withdrawal fee as well.

Maker and Taker fee:

The platform has a different rate structure based on a 30-day dollar volume of trades on its ActiveTrader platform for advanced traders. The amount you pay depends on whether your request for cryptocurrency is matched with someone else's existing request to buy or sell cryptocurrency or if you are making a new request that you will then match with someone else. The former is called a "taker" trade because it takes away liquidity from the exchange, while the latter is called a "maker" because it creates more liquidity.
These are important distinctions because you can expect to pay a higher fee for the same trade as a taker since you are reducing the available liquidity in Gemini's ecosystem. Unfortunately, there is no way of knowing if you are a maker or a taker until the trade goes through. The more you trade over 30 days, the less you pay in maker and taker fees.
In addition, Gemini exchange offers an auction model for select cryptocurrencies, which collects orders in bulk and operates on a separate fee schedule. The "auction" option allows the sale of blocks of cryptocurrency at a maximum buy price or minimum sell price.
For instance, Gemini has both mobile and desktop fee schedules. Fees can range from $2.99 for trades more significant than $50 but less than $200 or 1.49% for trades of at least $200 or more.
Getting started with Gemini Exchange
Getting started with Gemini is a walk in the park. You will need your real name, email address, and password to sign up. Next, confirm your email, set up multi-factor authentication, and begin the KYC identity verification process. Finally, link your bank account or debit card and buy and sell digital assets.
Gemini's Mobile and Desktop Apps
Trading with the Gemini website or their user-friendly app is effortless. Novice traders will enjoy Gemini's simple buy and sell options and comprehensive support page. Expert traders will appreciate the active trader platform stocked with advanced charting tools and multiple order types, allowing users to execute trades quickly.
Crypto investors claim most crypto mobile apps are tedious to use and have limited trading features, but that isn't the case with Gemini's mobile app. With the Gemini mobile app, you can trade and do most things, giving you an experience similar to using their desktop platform. However, we advise you to use their desktop app for complex trades as they can be tedious if done via phone.
The platform offers a free app for both iOS and Android users. Both models mimic similar functions and features as the desktop platform. It is available on the Apple App Store and Google Play with high ratings.
Note: Gemini exchange only allows users to close their accounts via the web or a mobile browser.
For inquiries, you can contact Gemini customer support via email or chat. Nonetheless, the exchange has a detailed help center where you can get answers to commonly asked questions. 
If you need further help, you can chat with the virtual chatbot or submit a ticket with your inquiry details. Unfortunately, Gemini lacks live support over the phone for individual users.
Gemini vs. Other Crypto Exchanges
Gemini vs. Coinbase
Gemini and Coinbase are top crypto exchanges in the US and globally. They both share an almost similar fee structure. However, Gemini supports fewer coins compared to Coinbase. Both crypto exchanges have crypto rewards cards that allow cardholders to earn rewards from purchases. Gemini has a credit card, while Coinbase has a debit card. Finally, both exchanges have robust security and strive to meet regulatory requirements in their jurisdictions. Unlike Coinbase, Gemini offers interest accounts that would benefit an investor or HODLer. Gemini is available in 60+ countries, while Coinbase Exchange is available in over 100. Moreover, Gemini is licensed in all US states, while Coinbase is licensed in all but Hawaii.
| Basis | Gemini | Coinbase |
| --- | --- | --- |
| Exchange type | Centralized | Decentralized |
| Founder | The Winklevoss twins | Brian Armstrong and Fred Ehrsam |
| Fees | $0.99-$2.99 orders < $200, 1.49% for orders at least $200 (default), 0% - 0.40% (Gemini ActiveTrader) | Variable fees (Coinbase), 0%-0.60% (Coinbase Advanced Trade) |
| Proprietary token | GUSD | USDC |
| Customer support | Email support, support ticket, FAQ, chatbot | Email, chat, and live phone support |
Gemini vs. Binance
Gemini exchange and Binance are industry-leading crypto exchanges.  Both exchanges have a mobile app, a digital wallet, and interest accounts.  However, Binance is a larger platform supported in over 180 countries. Conversely, Gemini, a rapidly growing exchange, currently supports over 50 countries on almost all continents. Additionally, Binance offers low fees and supports over 600 coins, while Gemini has limited crypto assets and charges high fees.  Binance also scores more in terms of active users. It boasts over 28.6 million users, while Gemini has about 13.6 million users.
| Basis | | |
| --- | --- | --- |
| Exchange type | Centralized | Decentralized |
| Margin Trading | No | Yes |
| Proprietary token | GUSD | BNB, BUSD |
| Fiat trading | No | Yes (Stablecoins Only) |
| Trading Fees | $0.99 - 1.49% | 0.10% - 0.02% |
| Fiat Currency Trading | USD | USD/EUR + 50 more |
Is the Gemini Exchange Right for You?
Gemini exchange claims the win for top-notch security and earning interest via the Gemini Earn. With over 60 supported coins, the exchange can be a great place to start if you want to dip a toe into the crypto world of investing. Through its user-friendly features and interfaces and unlimited educational features, it is a sure bet you won't get lost with Gemini. It is a good fit for investors of all skill levels who want a full-featured cryptocurrency platform. 
Final Verdict: Is Gemini Worth It?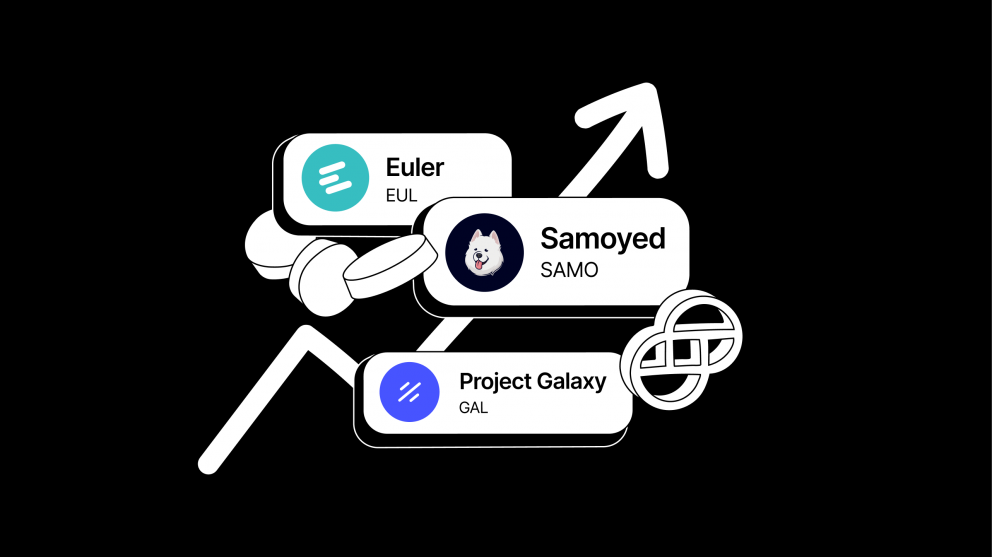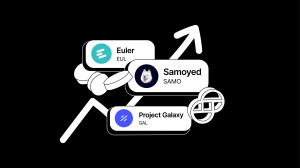 Those seeking a secure, user-friendly platform to buy, sell, and trade cryptocurrencies may find what they're looking for with Gemini. It provides an easy-to-navigate interface and a simple buy/sell form for beginners. Advanced traders can benefit from its Active Trader platform, which offers advanced charting tools and multiple order types.
Crypto investors will also enjoy real-time status updates about downtime and scheduled platform maintenance.
While Gemini's fee structure is more complex than what you might see on other leading platforms, it's transparent about fees so that you won't be surprised by unexpected costs. Whether you're new to crypto or a seasoned trader, Gemini could be worth considering if you're looking for the best crypto exchange for crypto investing and trading in the US.
What are the benefits of using Gemini Exchange?
As a Gemini exchange user, you will benefit from top-notch fund security, premium trading features, a beginner-friendly learning resource, and excellent exchange rates.
What are the key features of Gemini Exchange?
Gemini exchange has excellent features that make it stand out from its competitors. These features include Gemini clearing, Gemini Earn, Gemini Wallet, Gemini custody, and the NFT marketplace.
How easy is it to use Gemini Exchange?
Gemini exchange is a crypto exchange for all levels of traders because it has options for every Trader. Beginner traders may use the Gemini basic platform to trade and, if stuck, may consult the CryptoPedia on how to trade on the platform. The active Trader will sort out advanced traders who would love to up their trading game.
What are the fees associated with using Gemini Exchange?
Gemini's numerous features call for various fees. The crypto exchange charges a 1.49% transaction fee for trades over $200.
How secure is Gemini Exchange?
Gemini's robust security features and the fact that it has never been hacked prove it to be a secure crypto exchange.
What customer support options are available?
Gemini exchange lags in terms of customer support. Gemini customer support options are email, chatbot, FAQ, and support tickets.
What is the process for buying and selling cryptocurrencies on Gemini Exchange?
Buying and selling digital assets on the Gemini exchange website and app is fast and straightforward. Visit the market tab, choose the cryptocurrency you wish to buy or sell, and proceed.
What payment methods are supported?
Payment methods include credit and debit cards, wire transfers, and ACH transfers.
Are there any restrictions on who can use Gemini Exchange?
To use Gemini exchange, you must be over 18 and within the supported 60+ countries, including all 50 US states, Canada, South Korea, Hong Kong, Singapore, and the UK.