How do Crypto Faucets Work?
Now that you know what crypto faucets are, you must be wondering how they work? Let's tackle that right away. Crypto faucets can be mobile applications or websites. The idea is to get users to complete easy tasks and earn small bitcoins. So the more tasks you complete, the more you accumulate bitcoins. The jobs are usually simple, such as watching videos or playing games, clicking on paid ads, and things you can do from the comfort of your house. Various tasks generate different amounts of crypto reward depending on their difficulty levels. Users must have a secure crypto wallet to receive their crypto rewards. In the case of crypto casinos, the prizes get credited to a user's gambling account, which a player can use to play games. Withdrawal is restricted until one meets the set wagering requirements.
How does a Faucet Earn Money?
There are three main ways you can earn money from crypto faucets; as a faucet user or owner. Let's look at some of the ways faucets earn money.
Referral commissions: Most crypto faucets give users a referral link. You can earn a decent commission by simply sharing this link with friends and family. Some crypto faucets pay a commission of at least 20%, meaning you can rake in a fortune if you refer enough people.
Captcha solving: Ads are displayed inside a captcha for a user to solve. Unlike bot-driven ads, these are non-intrusive ads. By solving them, users earn crypto faucets. The more they crack, the more crypto they collect.
Advertisement: Faucet owners can run third-party ads and make advertising revenue. How this works is that the owners display a small ad above or inside the captcha. It could be a small banner that doesn't cover the captcha. The ad is shown during captcha solving. Every click from a faucet user earns the owner revenue. The earnings are much more if a user follows that link to make a purchase.
Factors to Consider Before Getting Started
You need to find a crypto faucet that suits your needs to get started. Here are the most important factors to consider.
Safety: Always conduct a background check to ensure you're dealing with a legit site. A quick internet search will pull up important user reviews for your guidance. Don't forget to check if the site is SLL secured before sharing your data.
Timer: Crypto faucets refresh when the timer expires, which can be anything from 10 minutes to several hours. The shorter the period, the more crypto faucets you can claim.
Claim amount: The reward varies from one crypto faucet to another. While most crypto faucets give insignificant amounts, it's possible to find well-paying cryptos. This is usually determined by the complexity of the tasks in most cases.
Minimum withdrawal: Most crypto faucets require users to accumulate a minimum amount to qualify for withdrawal. Reasonable withdrawal limits allow you to start cashing out as soon as possible. So don't waste time on crypto faucets with staggeringly high minimums.
Referral fee: You may also want to consider how much you can make on referrals if you introduce your friends and family. Some websites offer attractive commissions, and that could be a source of extra crypto.
Bitcoin faucets are the oldest and most popular crypto faucets available. Here are the most popular bitcoin faucets you may want to try.
 Cointiply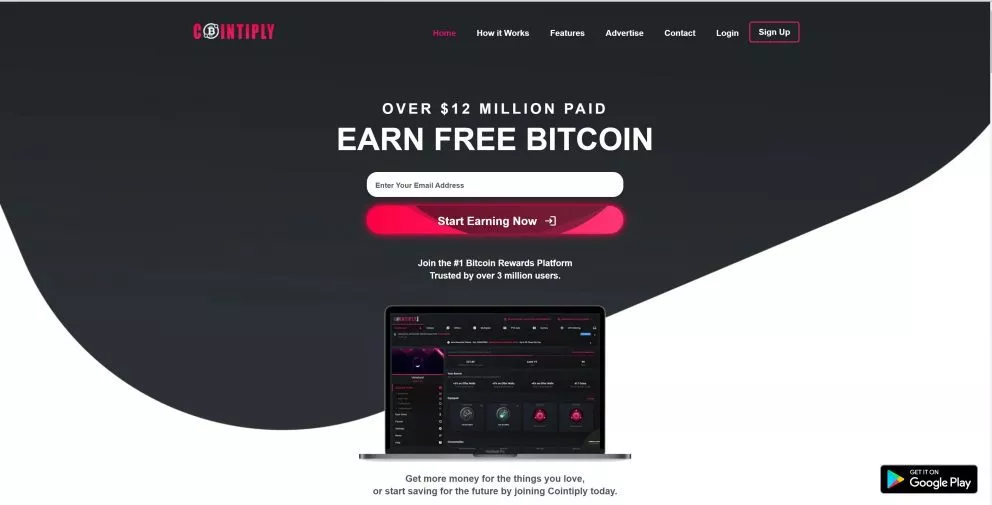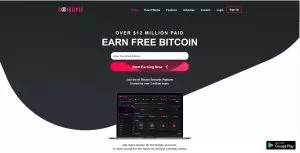 This is one of the most rewarding Bitcoin faucets we have come across. Participants complete tasks like quick surveys and watching videos to get BTC payments. What we like about these products is that users can enrol in a point-based loyalty program where they can accumulate points and redeem them for more BTC. Refer your friends and family with your affiliate link to earn 25% per referral. Download the Cointiply app on any Android device to get started.
Bitcoin Aliens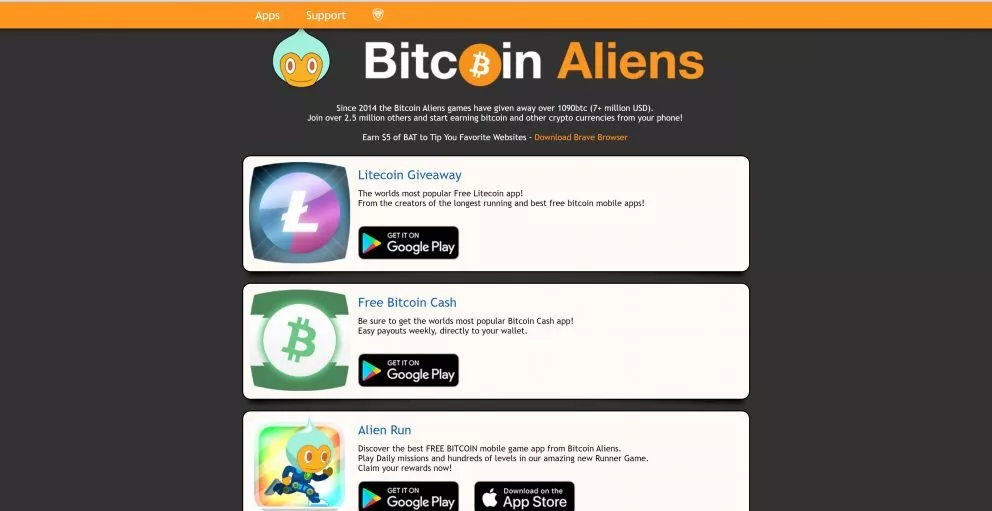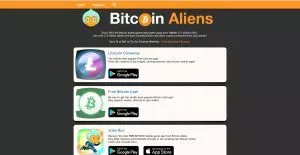 Do you love playing mobile phone games? Here's a chance to have fun while playing simple and engaging mobile phone games and making money. Bitcoin Alien users play to earn bitcoin and Litecoin. Unlike Cointiply, Bitcoin Aliens is available for both Android and iOS users. Players can earn up to $0.25 equivalent of BTC daily, and the minimum withdrawal is only 10,0000 Satoshis.
Ethereum faucets share similar properties with Bitcoin faucets, except they reward players with Ether, not Bitcoin. Most people refer to Ether when they are talking about Ethereum. Ethereum is the blockchain network that supports dApps, and Ether is the native coin. Find the best Ethereum Faucets below:
Ethereum-Faucet.org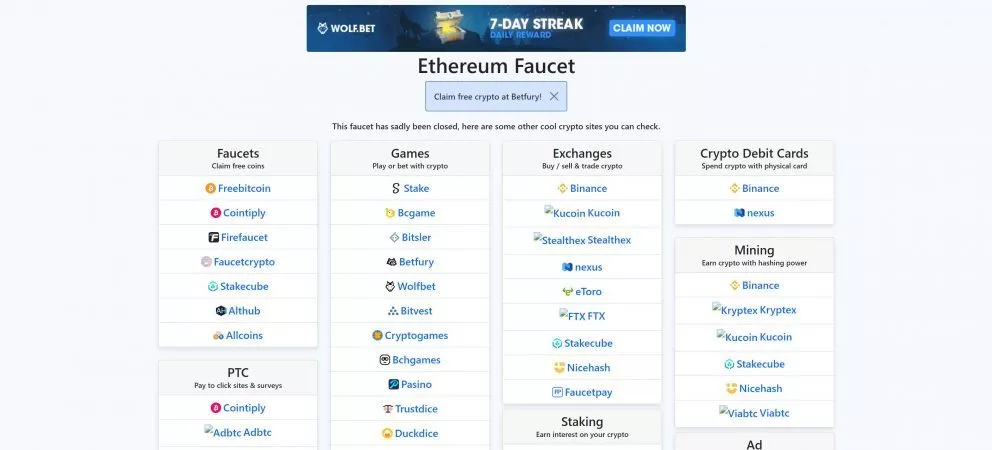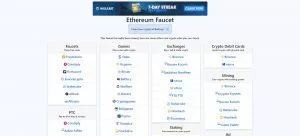 This is one of the best Ethereum faucets for ETH lovers. There are no lengthy sign-up procedures; you simply need to provide your Ethereum wallet address to start. Users can make an additional Ether claim every 60 minutes and withdraw a minimum of 0.00000001 ETH anytime. Stand a chance to win other heavy prices by joining the faucet's lottery. Ethereum-Faucet.org users enjoy top-notch features like instant withdrawals and reliable customer support.
Speedup Faucet
Speedup faucet is the way to earn as much Ether as you want. Users can claim over 3000 gwei every ten minutes. The top ten claimers take home an extra award as a fixed percentage of the total from across the week. All it takes is solving simple captchas or playing dice games to earn. If you're looking for a crypto faucet that supports more than one currency, then the Speedup faucet is the best fit. Players can also claim Doge, BTC, and LTC apart from ETH. The site has a strong community of active members, so feel free to hang out with them, make friends and learn new tricks from more experienced members.
Fire Faucet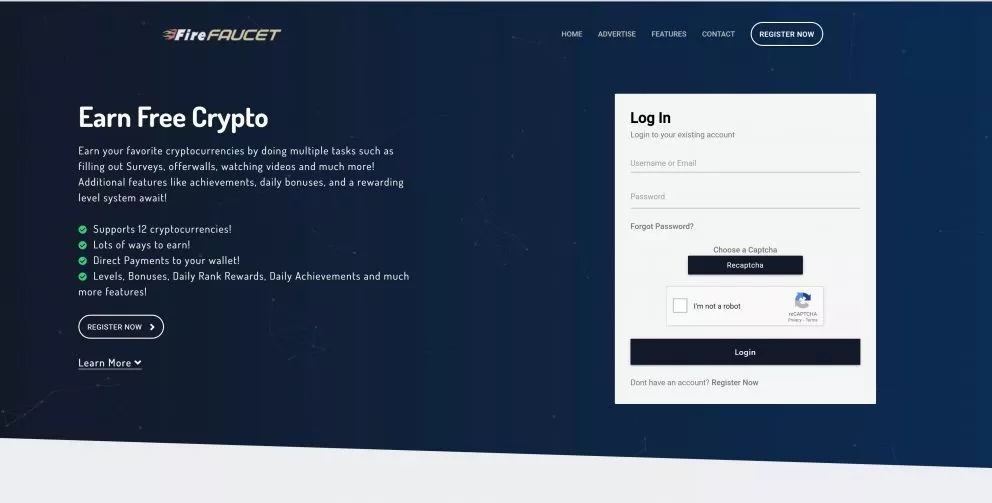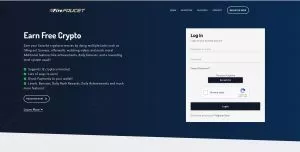 Like the name hints, Fire Faucet is an advanced crypto faucet. Apart from earning by solving captchas, users can also participate in Ethereum mining and earn more ETH. What's more, it takes zero investment to start mining. There are endless offers on the site's offer wall, so you can always take advantage of them if you run out of captchas. Fire Faucet offers fast payments to participants, and in case of any issues, the support department swiftly comes in to provide a solution.
Litecoin faucets are the best way to accumulate LTC without spending a dime. Here are the best three Litecoin Faucets.
Moon Litecoin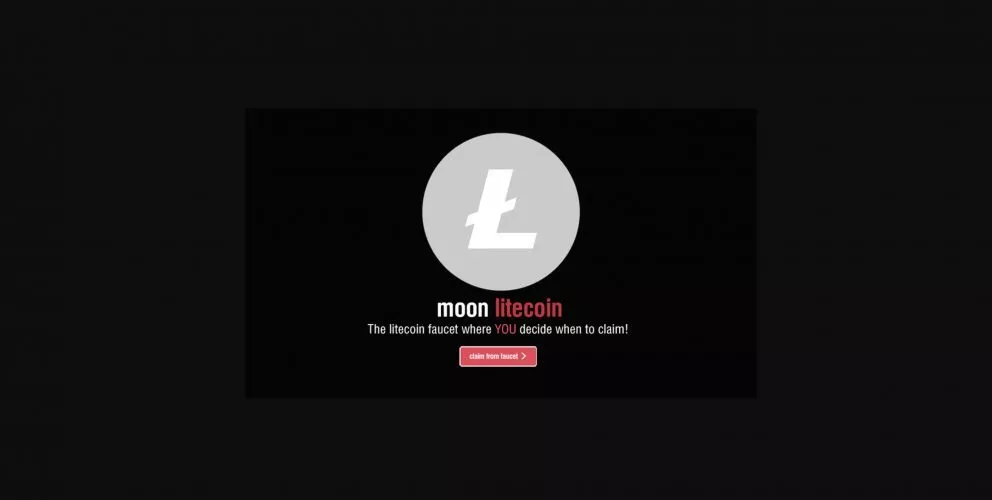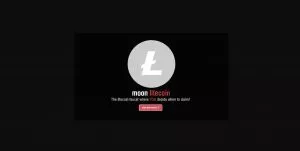 Moon Litecoin is an LTC faucet site that rewards users with Doge, BTC, and ETH. Getting started is easy. Simply sign-up, connect your LTC wallet, and start solving simple challenges to earn LTC. The most interesting bit is that you can swap your LTC for any other coins offered on the platform. Payments are automatically made once you reach the minimum payout level.
Fire Faucet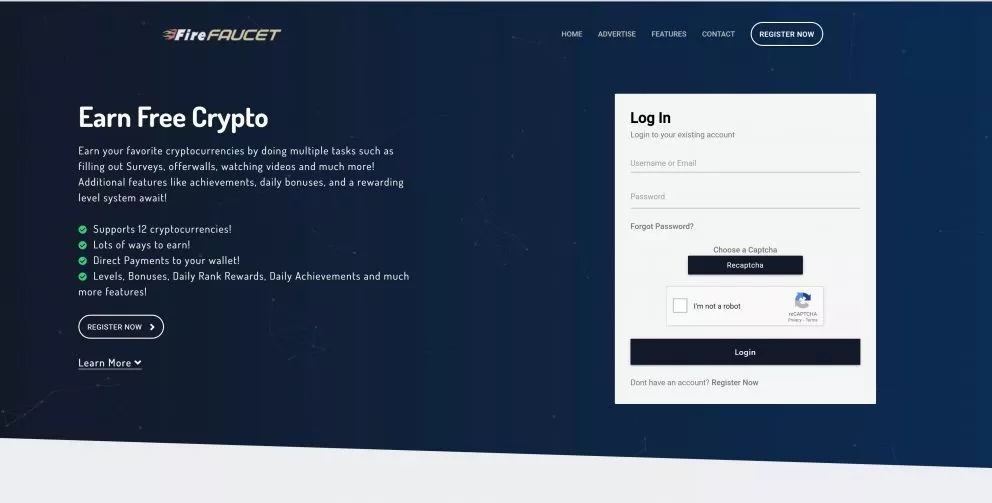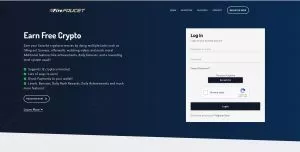 Fire Faucet is not only one of our best for ETH but also ranks highly when it comes to Litecoin. Register to get your auto claim points. You can earn more by clicking ads and short links. How quick links work is; they direct you to a new page where you'll be required to complete a survey or captcha to earn LTC.
FaucetPay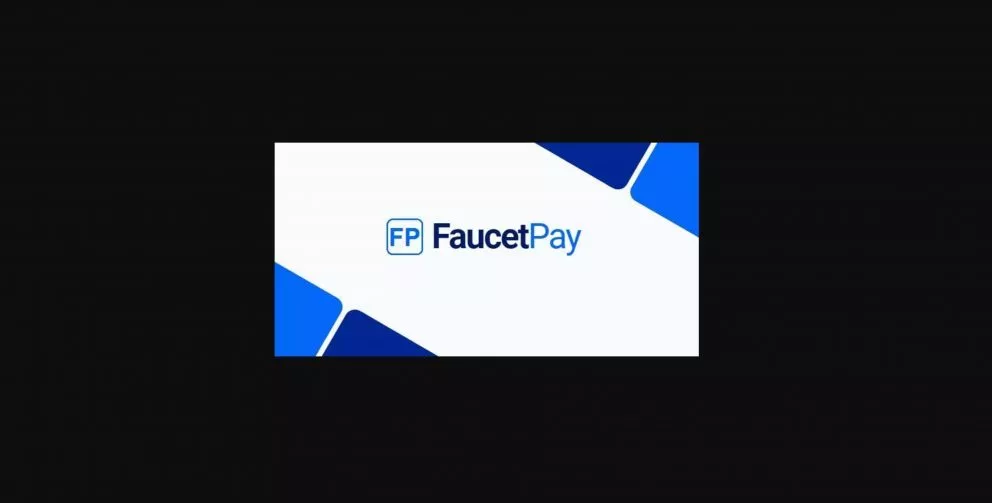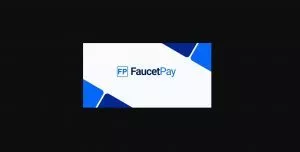 FaucetPay offers multiple ways to earn Litecoin. You can play dice games, watch short videos and paid ads, complete surveys, or solve captchas. In addition, participants can use their affiliate link to earn more LTC by merely inviting friends and family. Apart from LTC, FaucetPay users can claim ETH, BTC, and Doge.
Bitcoin Cash is a "hard fork" of the original Bitcoin. It was created by Bitcoin miners and developers on the original Bitcoin blockchain, only that it has a few differences, such as easy scalability. You can get Bitcoin Cash by buying it from an exchange or participating in a Bitcoin Cash Faucet. Feel at ease if you're unsure where to start with Bitcoin Cash Faucets. Here are the best Bitcoin Faucets you need to try.
Faucet Crypto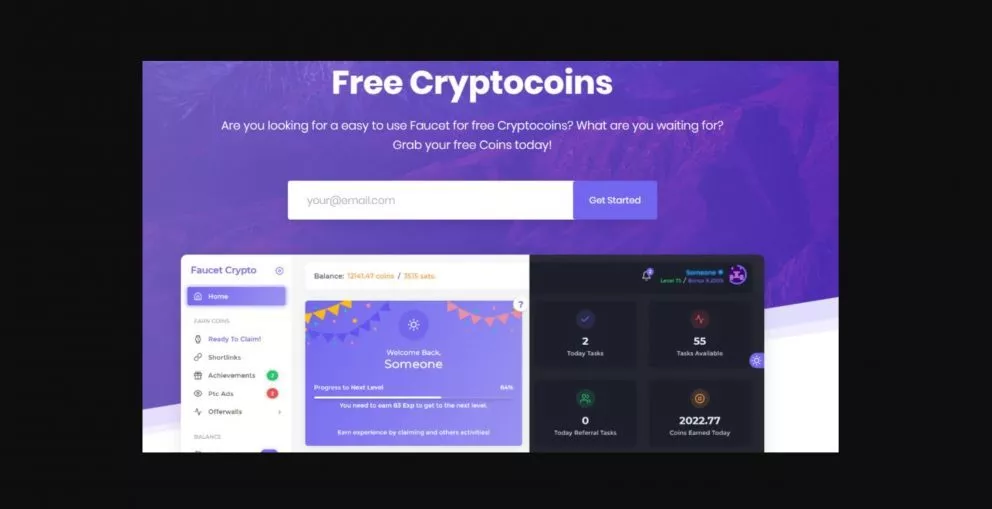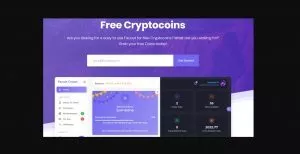 Faucet crypto is a free multi-coin crypto site where you can generate Bitcoin Cash, BTC, and ETH for performing simple tasks. There's no limit to how much Bitcoin Cash you can take home. The site allows you to claim BCH every 40 minutes. You can click multiple offers and short links to make extra money by watching ads and answering survey questions between one faucet drop and the next one.
ES Faucet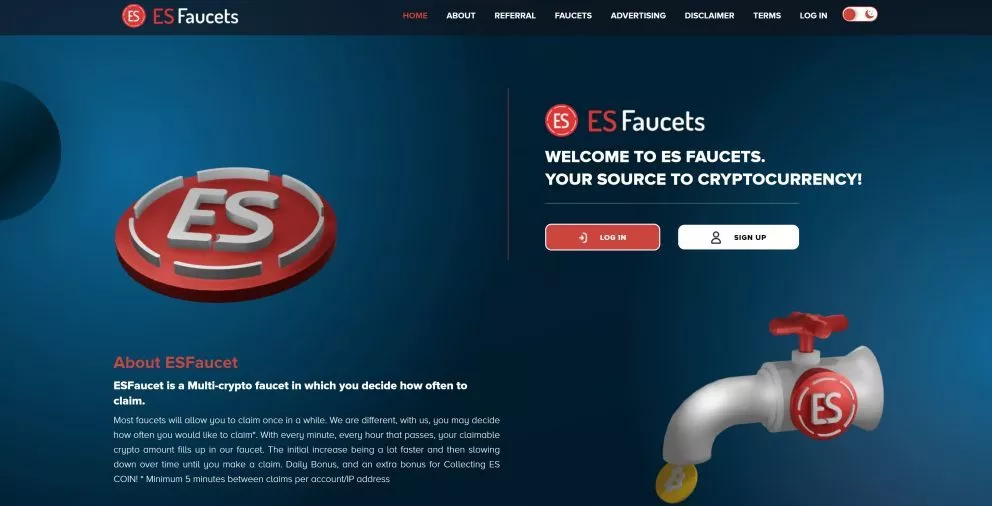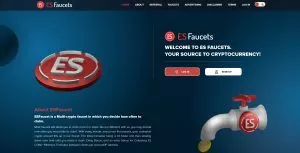 ES Faucet is a multi-coin faucet site where users can claim small amounts of free cryptocurrencies every five minutes. It supports Bitcoin Cash, Bitcoin, Ethereum, Litecoin, Dogecoin, Ripple, Ethereum Classic, and Basic Attention Token. You can earn by taking surveys, watching ads, and completing captchas. Another easy way to make extra money is by referral. Affiliate links generate a 20% commission on all claims by the users you introduce. Users can withdraw after accumulating a minimum of 0.1 BCH, which is equivalent to about $10 as of writing this.
Free BCH App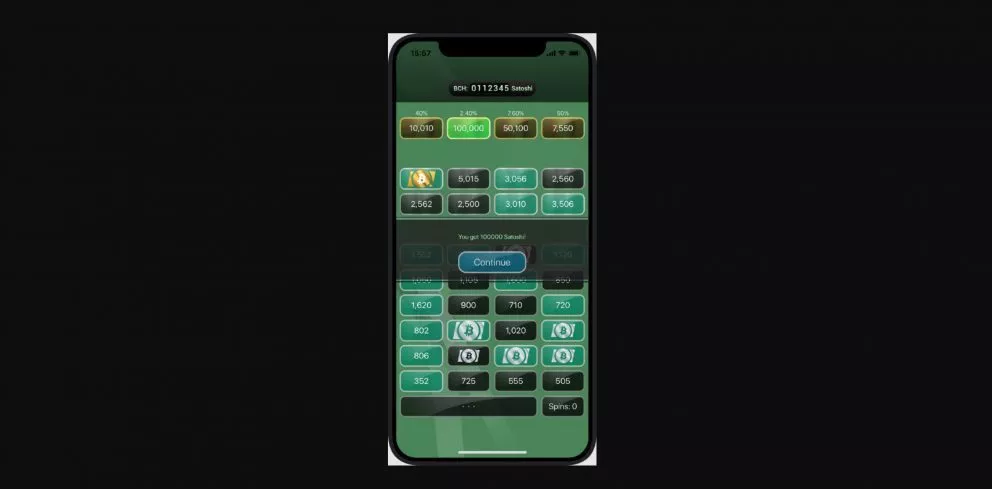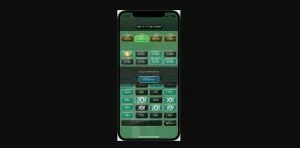 This is a Bitcoin-Cash-only free faucet app for Android users. Signing up is easy, and you start earning Bitcoin Cash as soon as you complete tasks on the app. Customer care is effortlessly reachable in case you face any issues or are simply looking for clarification. Every user has an affiliate link that earns them 10% of the total claims made by anyone they refer. Withdraws are fast and free of charge.
Monero coin (MXR) is open-source crypto that brags of top-notch security and fungibility features. You can get your hand on Monero coin for free by using Monero faucets. Some of the best tokens where you can start earning Monero tokens today are:
Monerofaucet.info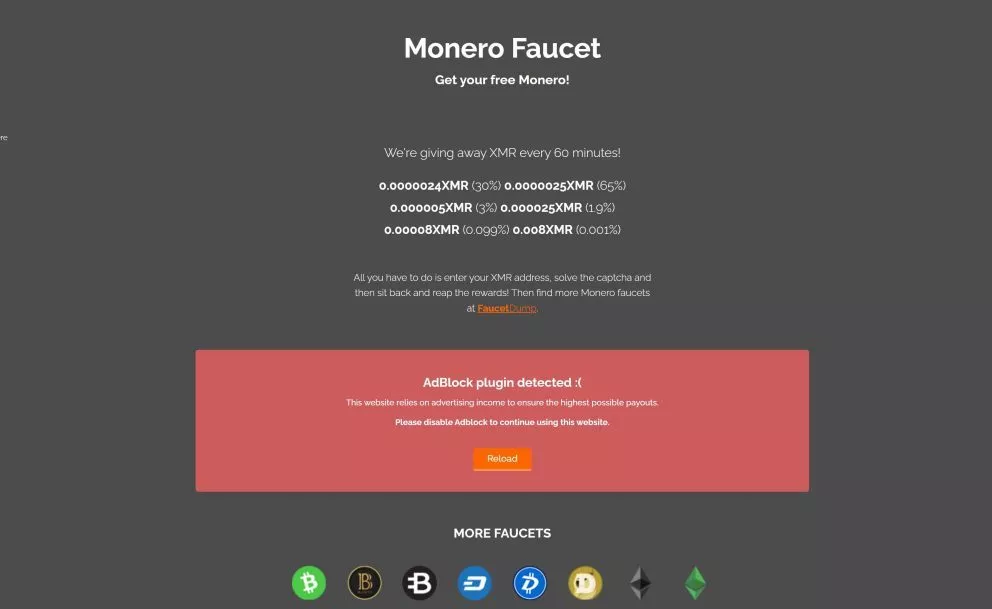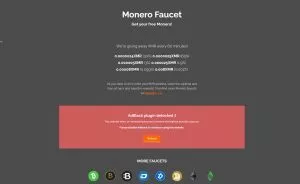 With Monerofaucet.info, you can claim tokens every 60 minutes. How it works is that you will be randomly directed to either complete captcha or watch a video to earn MXR. A typical reward ranges between 0.000005 and 0.025 MXR depending on the task. In addition, participants can enter the site's lottery program, where they can be lucky and earn huge Monero coin rewards.
Allcoins.PW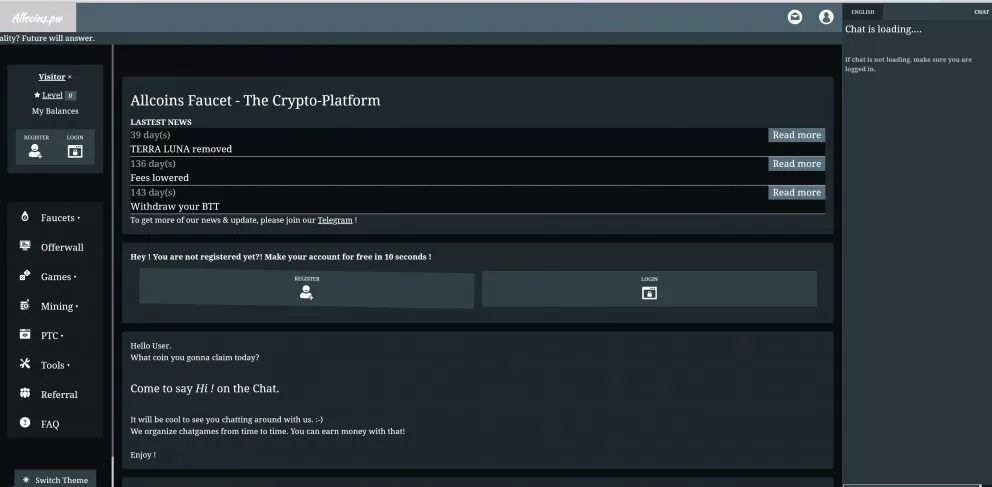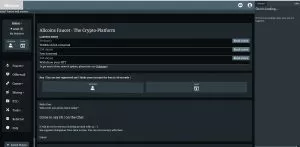 You can also earn MXR by signing up with Allcoins.pw. This multi-coin crypto faucet site supports more than five digital coins. Among them, you will find MXR, BTC, ETH, Doge, LTC, and XRP. You can claim free MXR rewards every five minutes by solving a captcha and earn a reward of up to 0.00001716 XMR. Unlike most crypto faucets. Monero Faucet doesn't have a minimum withdrawal limit. So you can start cashing out as soon as you feel ready.
Like other faucets, ZCash faucets are the easiest way to own Zcash for free. Let's show you the best Zcash faucets without further ado.
Pipeflare faucet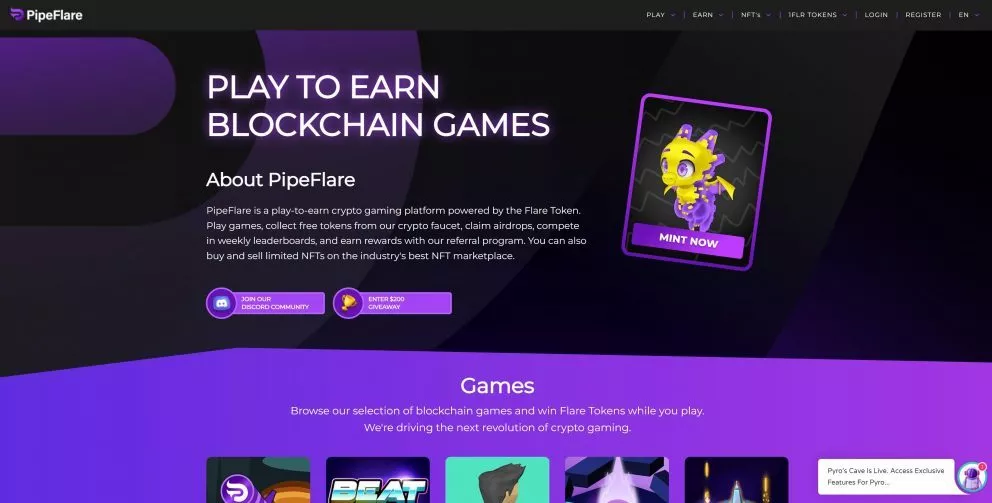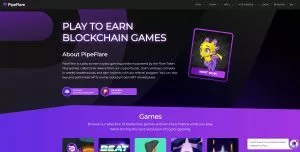 Pipeflare is a play-to-earn site and recently an NFT marketplace. Unlike all the other faucets we have covered, Zcash doesn't require users to complete monotonous tasks like captchas, surveys, and watching videos. Instead, users play games to earn Zcash, Matic, and 1FLR token faucets. It works on all major operating systems, including web browsers, and there's an app for Android and iOS users. ZCash withdrawals are instant and free of charge.
Globalive faucet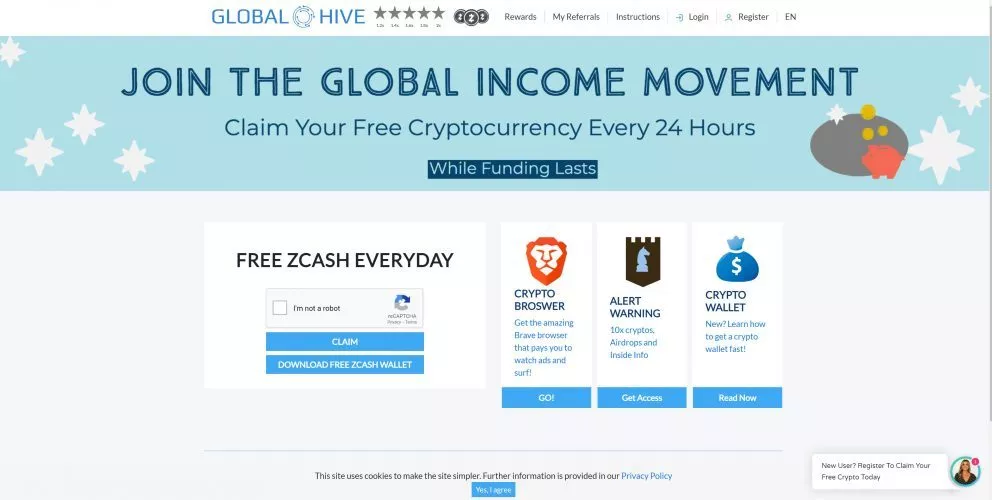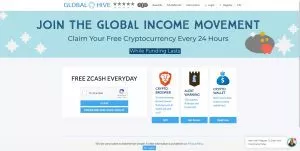 Globalhive faucet provides free ZCash to users when they solve captchas. Users can only make new claims after 20 hours, but there is no withdrawal limit. It also comes with a 4 tier referral affiliate program where you can earn four levels of commission when you refer new users to the platform. The website is offered in 9 different languages, including English, German, Chinese, Spanish and Russian. The website is SSL secured, so you can be sure that your data is safe from hackers. The average reward on the Globalhive faucet is 0.00003100 and can be withdrawn instantly.
Tron faucets reward crypto lovers looking to earn Tron tokens for free. They come in different forms, ranging from Tron casinos to pure faucet sites. Let's look at the top three best Tron faucets today.
Free-Tron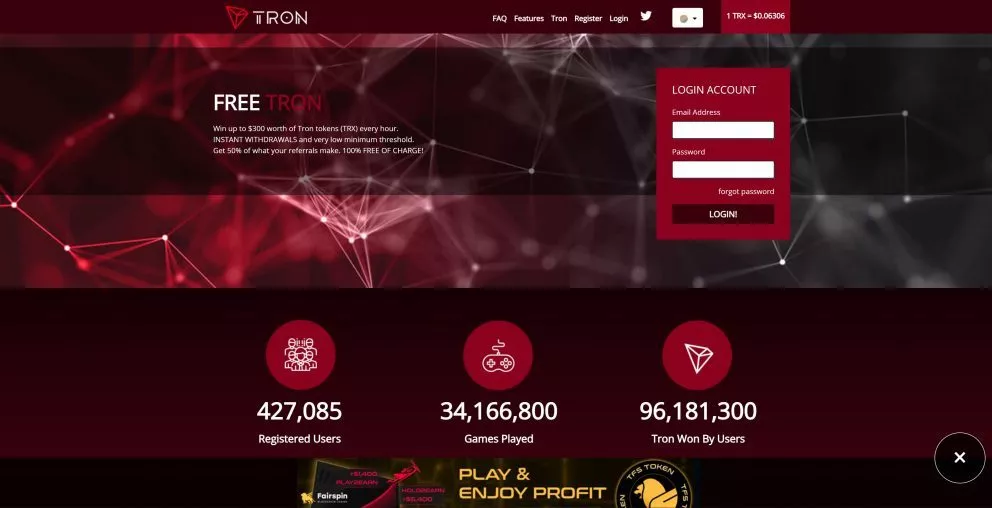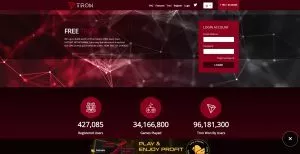 Free-Tron is a pure Tron token faucet. Sign up with this provider and receive a free Tron token for simply creating an account. Participants can claim Tron tokens every hour and participate in a lottery that places them on a path to win $300 if luck is n their side. This is one of the highest-paying sites when it comes to affiliate programs. Free-Tron pays you a 50% lifetime commission of the total crypto accumulated by your referrals. Payouts are instant as long as you have hit the minimum withdrawal limit of 50 Tron tokens, which is about $3 as of writing this.
Xcolander.com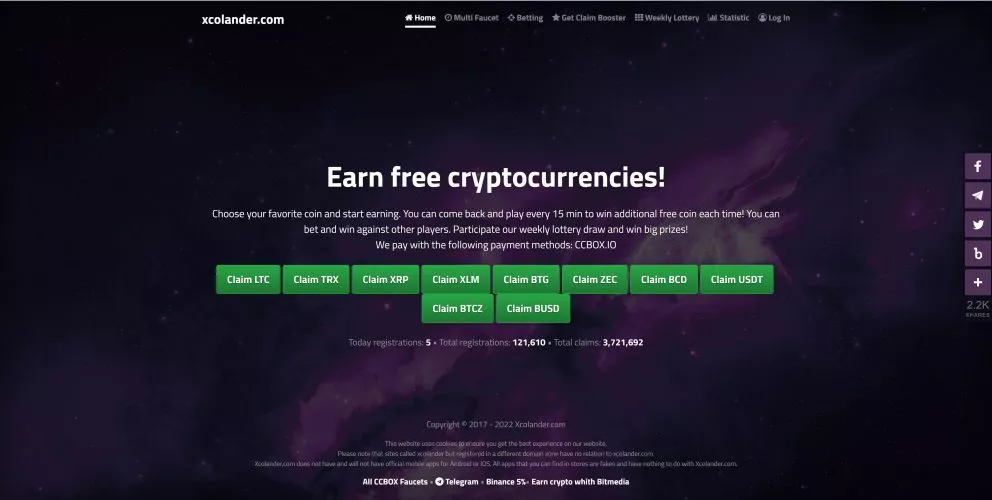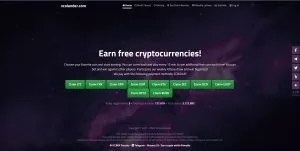 Xcolander is a popular multi-coin crypto faucet site that allows players to claim cryptocurrencies every 15 minutes. Apart from TRX, the site also offers LTC, XRP, XLM, ZEC, BTG, BCD, USDT, BTCZ, and BUSD. As of writing this, the website indicates that it has issued over 3.7 million claims successfully. Participants can also make money by winning the weekly lottery or betting against each other. To get started with TRX, visit the website at https://xcolander.com/ and click on "Claim TRX."
The Faucet Crypto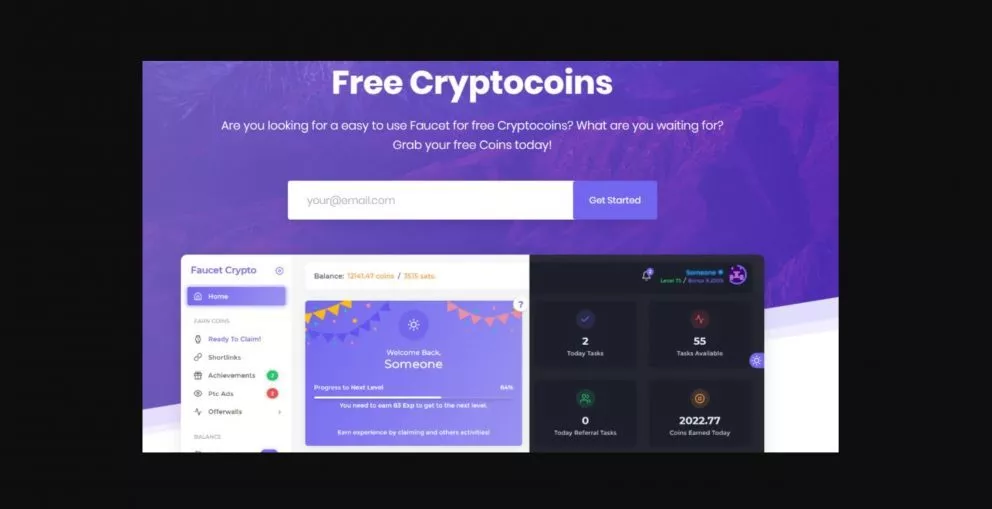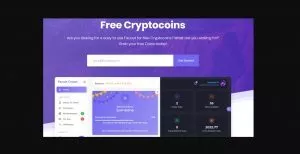 The Faucet Crypto is another top Tron faucet operator. Here you will be required to solve captchas or play games to earn TRX once every 20 hours. The site supports 27 other cryptocurrencies, including BTC, BCH, ZRX, ETH, DASH, SOL, DOGE, SHIB, LTC, ZEN, RDD, and RCN. No wonder it ranks on our list of the best Tron faucets. Don't hesitate to use your referral code to recommend Faucet Crypto to your friends and family, as that will earn you 25% of their total claims.
The Takeaway: Every Drop Counts
You don't always have to spend your hard-earned money to acquire cryptocurrencies, especially if you're just starting out. Crypto faucets offer the best platform for owning digital coins without spending a dime. The best part is that most of these sites pay you to perform exciting activities such as playing games, watching videos, or taking part in quizzes. So you don't have to break a sweat, plus you can do this during your free time. What better way to relax than watch funny videos and make money? Don't expect to get overnight richness from crypto faucets. Although we don't know any crypto faucet millionaire, we can confirm from our user experience that every drop counts. The trick is to sign up with crypto faucet sites that pay highly and allows you to make claims at short intervals. Most sites have a referral program. This is another way of earning extra cash, so share your affiliate link with as many people as possible. You'll soon make lots of money from their total claims. Lastly, we recommend being cautious when looking for new crypto faucet sites. Do proper research, including reading user reviews, to avoid falling for scams. You may be interested in learning about how to protect your cryptocurrency.
1. What are Bitcoin faucets?
Bitcoin faucets are sites that pay you free BTC to perform simple tasks on their website or apps. The tasks could be as simple as watching videos or playing games to a bit more complex like solving captchas and quizzes.
2. What are Bitcoin faucets good for?
Bitcoin faucets are good for earning free BTC. The best candidates are people who are just starting out in the crypto world, as they can use this chance to learn more about how Bitcoin works.
3. How do Bitcoin faucets work?
Easy peasy! Simply visit your preferred Bitcoin faucet site and hit the "Claim BTC" or a similar button. You will be redirected to a sign-up page where you should fill in your details to proceed. Once signed up, the site will give you simple tasks like captchas and award you BTC for solving them. You can claim as many times as possible whenever the timer resets.