CSGORoll Overview
CSGORoll is a casino that allows game fans to deposit, wager and withdraw in-game skins while gambling on provably fair-only games. In addition, CSGORoll has a rewards scheme where players get daily cases with rewards paid in CSGO skins and allows for crypto deposits. In this article, we're going to explore what makes the platform tick, what promotions are claimable, and how trustworthy the casino is while detailing each game.
Risk Warning: dAppGambl does not constitute any investment or trading advice. Please carefully understand and evaluate the risks yourself before participating in any dApp
Accepted Cryptocurrencies
CSGORoll is CSGO and crypto provably fair operator that focuses on fair gaming, with game battle options and a few game modes that are popular among CSGO fans, such as dice, modified roulette, and crash. Finally, the website integrates game skins and gambling features that are known to be favorited by CSGO fans, such as:
Case openings & battles
Skins deposits and withdrawals
Some anonymous gameplay through crypto
Provably fair results
The platform features more options when comparing the casino to other game-specific operators. For example, it restricts withdrawals to only game skins and combines all the needs of CSGO players who want to gamble in a highly trustworthy gambling platform. With that, the website targets CSGO fans with freebies while giving them interactive and safe gambling options with their CSGO skins.
What's Hot?
Specifically targeting CSGO players with only skin withdrawals
Player vs. Player game battles
Has more game options than usual CSGO gambling site
Pros
Offers live chat
It has a simple, intuitive website design
Quick Steam account registration
Provides a provably fair system
The games on offer are diverse
Cons
No withdrawals for real money
Coin exchange rates can be confusing
No official CSGORoll app for mobile
CSGORoll Bonuses & Promotions
| | |
| --- | --- |
| Welcome Bonus | Free CSGO Case |
| Wagering Requirements | N/A |
| VIP Program | N/A |
Pros
24-hour free cases
Social media giveaways
Cons
The 10% commission is locked behind a tier mechanism
Lacks a strong welcome bonus
No ongoing game promotions
The bonus offering on CSGORoll includes a welcome-free case, daily rewards in the form of free game cases that can reward players with skins of different values, an affiliate program, and in-game gems that act as a rakeback feature for each player. The only requirement for the welcome-free case is to add a sign-up code which can be a general "ROLL." Daily free cases are awarded every 24 hours, and the clock resets once players open the last case, and the value of prizes in each case increases as players interact and wager more with the casino. It acts as a cashback, but the odds of winnings are provably fair, and it's never guaranteed players hit the highest amount possible. The highest case value is Level 100, where players have a 0.01% chance of hitting a skin worth over 10,000 credits. For the affiliate bonus, CSGORoll users create a unique code that is shared with other users. Upon using the code in the free cases section, new players get 3 cases and a 5% bonus added to all their future deposits. There are no expiration dates on any of the mentioned bonuses, and CSGORoll has developed a system that gives numerous rewards as long as players continue playing.
Welcome Bonus Offer
The only welcome offer CSGORoll provides is the free case that everyone can claim. The way to access it is by signing up with Steam, clicking the Rewards section, and filling in the "ROLL" or any other affiliate code. Payment will be made in-game tokens, and the value of the prize will vary as players will get a Level 2 case with a maximum skin value of 168 credits and a 0.0001% chance of getting it. For a CSGO skin welcome bonus, the prize amount is high. However, there is an extremely low chance of getting the highest prize, while the lowest one gives players a 0.03 skin.
CSGORoll Shitcodes
Casino shitcodes are unique codes found outside the casino, either on third-party websites or the operator's social media account. Their goal is to give players additional rewards that can't be found on their website. The advantage of using shitcodes is to get access to promotions that aren't readily available on the website.
Existing Customer Promos
Referrals
The referral promotion allows existing players to create bonus codes that can be shared with unregistered players and earn a commission from their funds. The highest commission paid is 10%, and each player that redeemed the code makes a deposit they give the initial referral user a share of their deposits. Earnings can be converted into CSGO skins and withdrawn to their Steam account. The amount players get as a commission starts at 1% and can increase to 10% as they increase their XP.
Gems
CSGO Gemstones are a way CSGORoll provides cashback, and each time players wager on amounts, there's a 50% chance of claiming a Gemstone when players bet 20 tokens. In addition, these Gems can be changed from regular assets to case openings. There are eight cases with values of up to 100,000 games and as low as 2 Gems.
| | |
| --- | --- |
| Available Cryptocurrencies | Bitcoin, Ethereum, Litecoin, Tether, Dogecoin, Ripple, Cardano, USDC |
| Minimum Deposit | 5 |
| Withdrawal Time | Instant |
| Fees | Blockchain gas fees |
Pros
Skin deposits
Multiple payment methods
Crypto payments for deposits
Instant payments
Cons
Only game skin withdrawals accepted
Low withdrawal maximum limit
The operator doesn't include a crypto wallet, as withdrawals can only be processed through CSGO skins, so when players make deposits, their funds are converted into game tokens with a fixed set value by the casino. Players must deposit a minimum amount, which varies per token, as BTC deposits start at 0.0001 BTC and stablecoin deposits begin at 5 USDT. Since there are no crypto withdrawals, players can withdraw game skins regardless of their value with no minimum amount. The only fees players pay are blockchain network fees which vary per token, while there are no fees when making skin withdrawals.
Players need to link their Steam trade URL to the casino, and when withdrawing tokens, they need to approve the transfer in the Steam app. Waiting times vary depending on the availability of skins, but they're processed instantly. All game-skin deposits on the platform are non-refundable, and there's a daily withdrawal limit of 1,000 tokens per day.
| | |
| --- | --- |
| Amount of Games | 6 |
| Available Games | Plinko, Crash, Dice |

Pros
Provably fair games
CSGO case openings
Player vs. Player game battles
Ability to verify results
Cons
Few casino games options
No slots or casino-specific games
Sportsbook only for eSports
The operator offers only provably fair games with five different games Roll, Crash, Plinko, Case Openings, and Dice games. A sportsbook is also available, and CSGORoll sets itself apart by enabling player-vs-player game modes which can be played only on Dice, Coin Flip, or Case Unboxings. The way it works is that players interact with other players and compete against each other, and the winner is decided by what the highest value of the case is, which user rolls the highest number, or which player can guess the right color of the coin.
The operator specializes in provably fair games that are CSGO branded as they only cater to an audience of game players. We haven't seen any new games being added, and when comparing the platform to other casinos where only CSGO games are available, they do have more games and a PvP mode. What could be improved in terms of provably fair gaming is to have a bigger selection of games, as slots and table games won't fit the audience they're trying to target.
Roulette
The roulette game developed by the casino is called Roll, and players have four betting options Bet on CT-sided, T-sided, Roll dice, or the BaitBet. The roulette is structured to only allow colored bets and not include number betting. So CT and T win pay 2x the bet, Roll wins pay 14x, and BaiBets pay 7x.
Provably Fair Games
All games on CSGORoll are provably fair, and players can verify the winnings or change their client seed before or after each round. Crash, Plinko, Dice and even Case Unboxings are games that include provably fair features.
Sportsbook
There is an eSports sportsbook option, which includes betting on all major games like Counter-Strike, League of Legends, Valorant, Dota 2, Call Of Duty, Rainbow 6, Rocket League, King Of Glory, LOL Wild Rift, Starcraft 2, Starcraft Brood War. In total, the operator has 11 available betting markets to choose from.
CSGORoll Odds
There needs to be more information on the casino to provide a comprehensive response about the type of odds the casino is offering and whether they are better or worse than other operators.
Range of Bets
As the casino only includes eSports bets, the range of bets differs for each game. They have map or game winner bets, over/under bets, first map winner, correct score bets, total maps played, number of maps won, or handicap bets. Players can also bet either on upcoming games or wager on live games.
CSGORoll License & Security
| | |
| --- | --- |
| Established | 2015 |
| Safety features | SSL Protection, Provably Fair Games |
Pros
Available worldwide
Available in the US
Cons
No gambling license
KYC required
Is CSGORoll legit?
The website has security features to protect accounts and verify that players are indeed sharing their identity while abiding by AML laws. While there's no mention of a gambling license, the casino is registered and operating from within Belize and is processing platform payments through an operator in Cyprus. The casino requests a thorough KYC process for each individual where they must provide a copy of their passport or ID, and a proof of address, with a simple process where players can upload the documents to the casino's account. Additionally, players must verify their email address even when signing up with their Steam account, but it doesn't include 2FA support or other extra features. The operator doesn't mention responsible gambling, and there's no way players can stop or restrict themselves from accessing the casino. The operator doesn't feature any high security or licenses which would vouch for a secure platform, however, they have partnered with the G2 eSports team, which helps the operator establish credibility in the CSGO betting industry. We rate the security features with a 3 out of 5 because there's no valid gambling license, and the casino doesn't have standardized processes for responsible gambling and securing accounts.
Restricted Countries
CSGORoll is restricted in the following countries: India, Australia, Afghanistan, Syria, Japan, China and Israel.
CSGORoll Customer Support
| | |
| --- | --- |
| Support | Email, FAQ section, Live chat |
| Languages | English |
Pros
Fast responses
Big social media community
Cons
Casino is only available in English
Players can contact the casino with platform matters through their live chat section, which answers questions and requests within a few minutes. Alternatively, the website also features a FAQ section with general inquiries and information about withdrawals and a support email contact [email protected]. There's also a solid social media presence on Twitter and Instagram and a growing active community on the casino's live chat and on Discord or Twitch. Support and casino gameplay is only available in English, and players can chat with one another on the active chat that's unlockable when players deposit at least 100 tokens.
Mobile App
CSGORoll doesn't have a dedicated mobile app. However, the operator understands that a significant number of people prefer gaming on their mobile devices rather than using their PCs. They've fully optimized the website for mobile access and play. Here are some of the things we noticed when we tested CSGoRoll on an iOS device:
Stunning Graphics
The quality of graphics is excellent, whether you're accessing the CSGORoll website on PC or mobile. There's no downgrade to the quality of the images and video play, whether you're playing the crash games, roll, unboxing or dice.
Amazing Gameplay
A common challenge with gaming sites on mobile is that the gameplay is affected when you try to play on mobile. This happens because phones have limited CPU, RAM and other capability. CSGORoll has solved this potential problem by ensuring their games are lightweight and don't take a toll on the mobile device.
Fast Loading Times
We noticed that the games load in as little as 4 seconds when playing on mobile. The user interface is also simple on mobile just like the PC version, which makes playing easy and entertaining.
Sound Effects
CSGORoll has amazing sound effects on mobile. The combination of the sound effects, graphics and fast loading times make the entire mobile gaming experience immersive, captivating and satisfying.
How Does CSGORoll Compare to Other Sportsbooks?
Casino
Bonus
Features
Payments
Banking
Licenses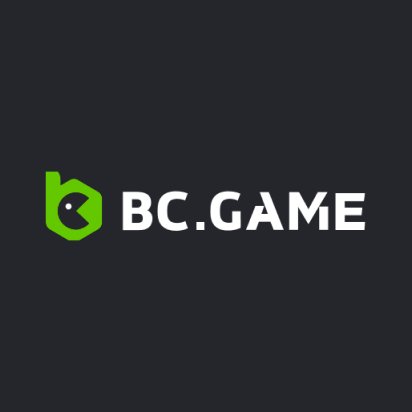 Up to 270% and 1 BTC
Personalised bonus offer
Provably Fair Games
Low House Edge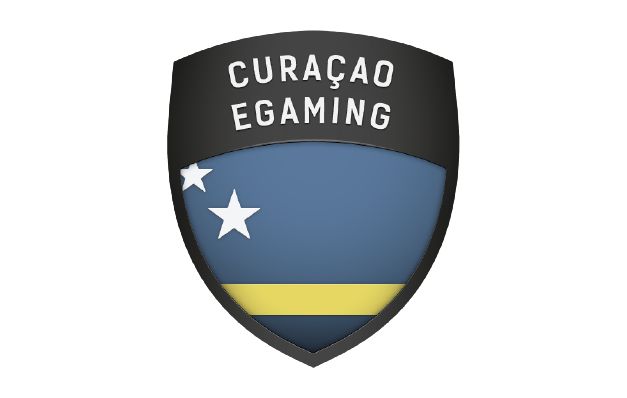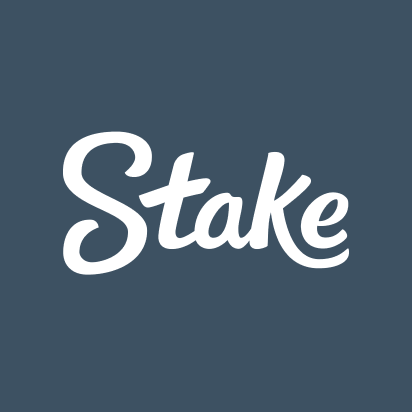 Exclusive Bonus: 200% up to $1000!
Personalised bonus offer
Provably Fair Games
Sportsbook with eSports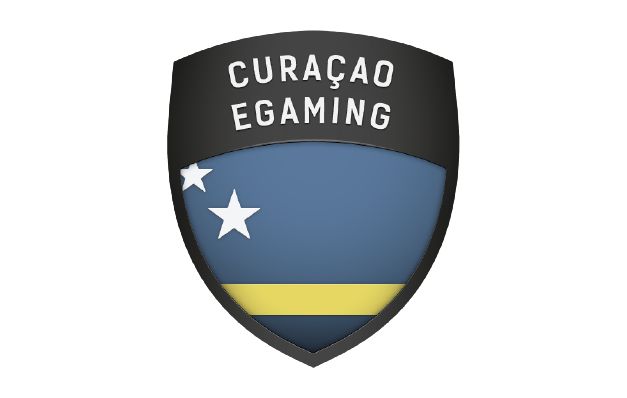 When we look at the differences between the CS GO-only gambling platform and the regulated and licensed casinos that have some elements linked to CSGO, we can spot some discrepancies. Both BC.GAME and Stake are licensed operators with a valid gambling license in Curacao and abide by regulations while focusing on strict responsible gambling. By comparison, CSGORoll doesn't have a license but does require KYC and is accessible to players in the US, whereas regular casinos aren't. However, they provide players access to more than provably fair games with live casinos, extensive sportsbooks, welcome bonuses, and higher ongoing bonuses. What's more, they all accept crypto payments but only BC.GAME and Stake provide withdrawals through crypto, while the CSGO gambling operator only allows skin withdrawals but also offers the possibility to use them for deposits. Alternatively, players can deposit on CSGORoll using fiat methods with low deposit limits and daily withdrawal caps of 1000 tokens. When we look at all three operators, BC.GAME and Stake have the upper hand as they provide a true gambling experience, whereas CSGORoll is focused on game gambling with case openings and provably fair options.
CSGORoll Review Conclusion
From what we have experienced, CSGORoll gets an overall rating of 4/5. This is because it's one of the most popular gambling sites within the CSGO betting space for a reason. The games are enjoyable, diverse, and provably fair; the website design and user interface are smooth and intuitive; its fan base is huge and active, implying that it has a strong community and a good TrustPilot rating. The only downsides are the lack of real-money withdrawal options, its bonus program, which could use some exciting additions and overhauls, and the coin exchange rate, which can be improved. The experience would be much better if it addressed these downsides, particularly the withdrawal one.
All things considered, if they don't mind the lack of real-money withdrawals, we would still recommend this site to anyone looking for a good CSGO gambling experience, as there is still fun to be had through its games and active user base, something that other sites like it could have more of.
Is it safe?
We can't say if the casino is safe since the casino doesn't have a gambling license, however, they do require a KYC.
What are the payment options available?
The casino accepts CSGO skin deposits, cryptocurrencies, Paypal, Skrill, credit and debit cards, and digital E-wallets.
Does it offer a welcome bonus?
Yes, there is a weak welcome package for new players, but they do get one free case.