Over 600 crypto exchanges are running worldwide. However, a few factors differentiate a good crypto exchange from a bad one, such as:
Security
A good crypto exchange maintains strong security measures to protect user funds and personal information. It includes features like two-factor authentication, SSL encryption, and cold storage for storing cryptocurrencies. On the contrary, unreliable exchanges will lack these features.
Order Book Volume
A preferred crypto exchange releases its order book that lists all sell and buy orders on the exchange. A strong order book reflects more active users on an exchange, and adequate liquidity for investors.
Transparency
Unlike bad or untrustworthy exchanges, a good crypto exchange publishes its audit details on how users can validate its crypto reserve. It also publishes cold storage addresses for anyone to validate.
Fees
A good crypto exchange provides competitive fees that are transparent and easy to understand.
User Interface
A good exchange will have a user-friendly interface that makes it easy for traders to buy, sell, and trade cryptocurrencies. It includes features like real-time charts, order books, and trading indicators. The unavailability of these features makes it difficult for users to negotiate the exchange's site or app.
Customer support
A good exchange will have responsive customer support to resolve issues or answer traders' questions quickly.
Best Crypto Exchanges
Binance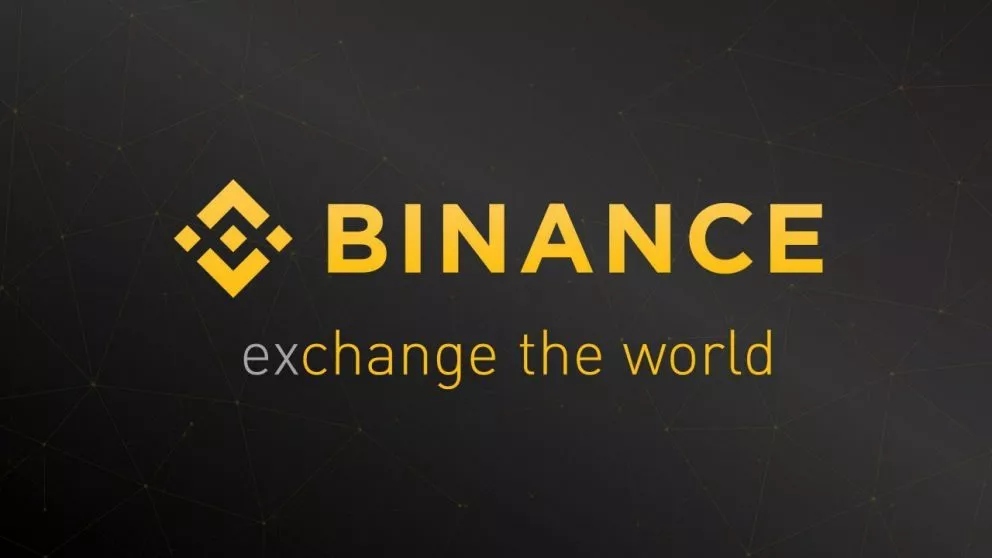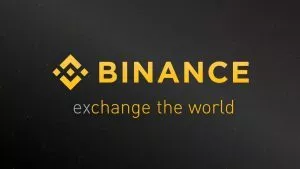 Binance is one of the world's largest, and most popular crypto exchanges by daily trading volume. It offers a wide range of cryptocurrencies and trading pairs, as well as competitive fees and a user-friendly interface. Its top features include:
Two-factor authentication security
Quicker crypto trading with Binance Convert solution
Over 100 options to withdraw assets, including bank transfer
Swap farming and trading bots
Coinbase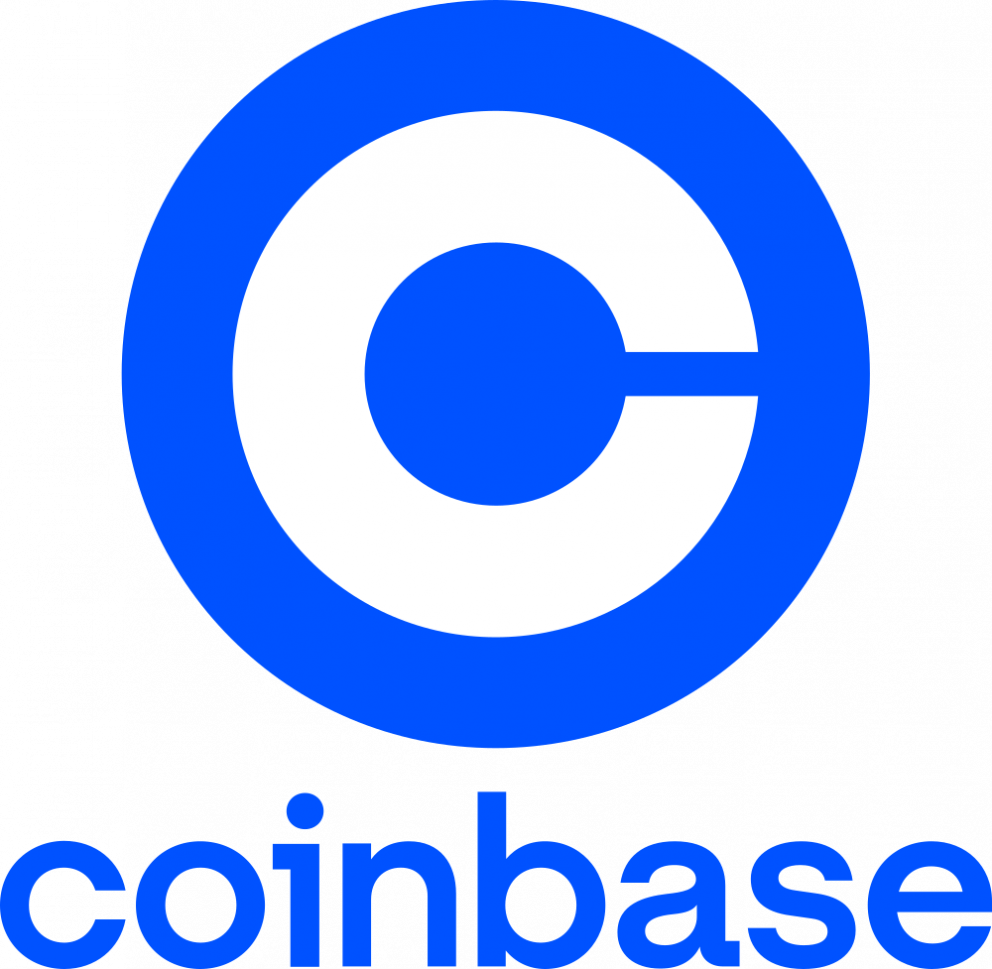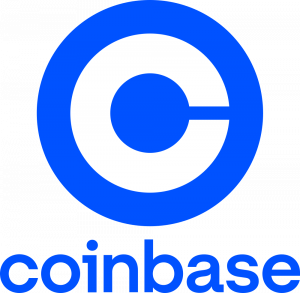 Coinbase is a popular US-based exchange that supports over 120 coins, including Bitcoin, Ethereum, Solana, Litecoin, and more. The exchange charges trading fees based on users' account type, transaction size, and funding source. Here are its main features:
Mobile app for instant buying and selling
Cryptocurrency storage
Access to the activity dashboard
Alerts/notifications services
OKX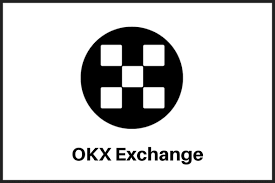 It is a Seychelles-based exchange accessible to users globally, except in the United States. OKX provides a simple trading interface option for beginners, and an active one for intermediate to expert traders. Here are its best features:
Smart trading bots equipped with proven trading strategies
On-chain rewards through staking
Copy trading services
Multiple crypto buying modes, i.e., card, digital wallet, or bank account
Best DEX Exchanges
Uniswap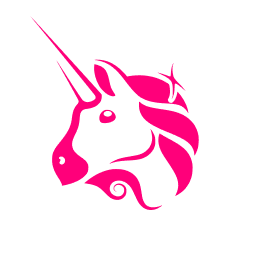 Uniswap operates as an Ethereum-based crypto exchange that utilizes an automated liquidity protocol as its trading model. The exchange has its own governance token called UNI. The platform runs on two different smart contracts: Factory and Exchange contracts.
The DEX Exchange features:
Compatibility with all types of ERC-20 tokens
Wallet services like MyEtherWallet and MetaMask
Incentives for platform traders
dYdX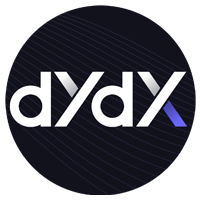 dYdX is a decentralized exchange that allows users to trade crypto assets on a peer-to-peer network. It is built on the Ethereum blockchain, and allows users to trade in a trustless and non-custodial manner. dYdX's main features are:
Coin Pairs trading: ETH-USD, BTC-USD, LINK-USD, etc.
Tech support through its in-app help chatting service
No trading fee for perpetual contracts
PancakeSwap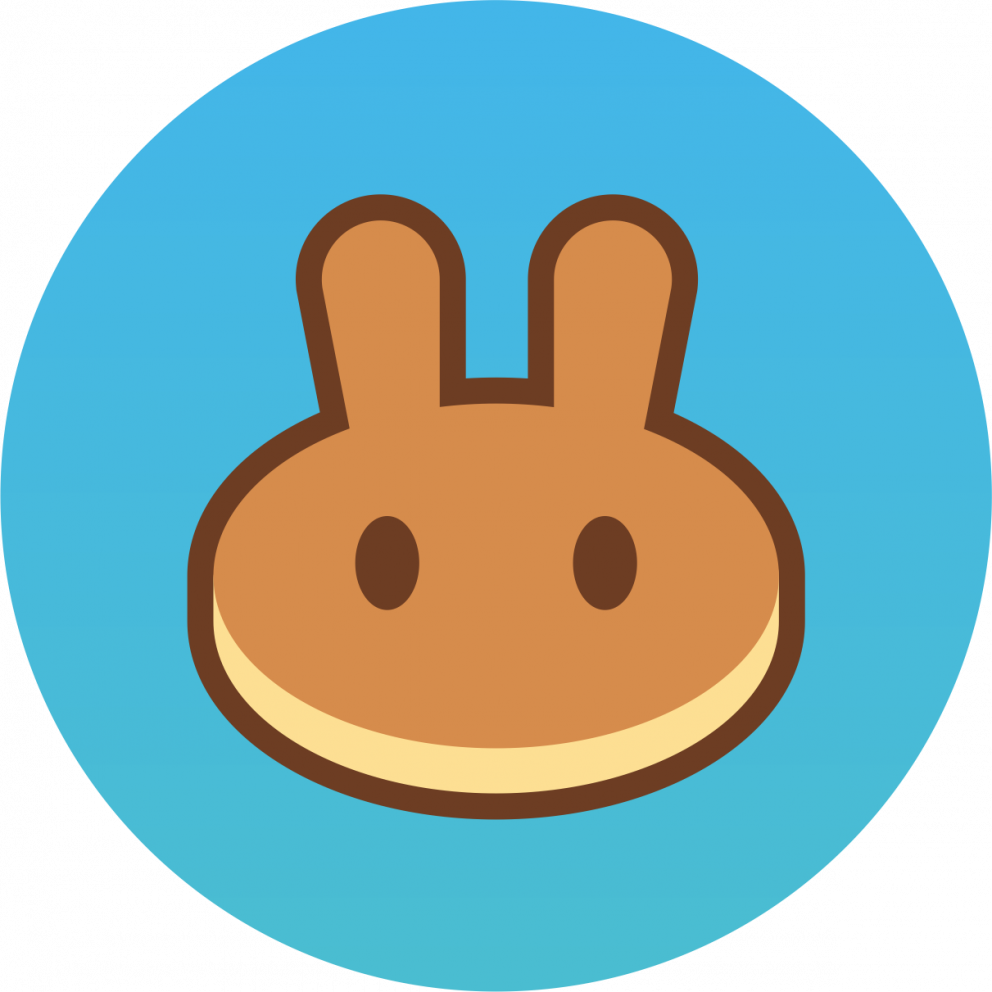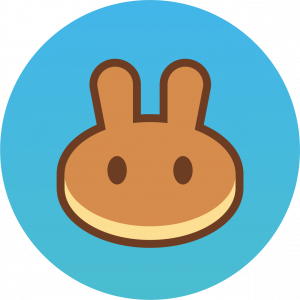 It is an Automated Market Maker (AMM) and DEX exchange built on the Binance Smart Chain. It offers faster transactional speeds, and lower fees than most DEXs. PancakeSwap supports many BEP-20 tokens. Its unique features include:
Trading and swapping directly through the wallet
Yield farming to reward liquidity providers with CAKE
Initial Farm Offerings (IFOs) event creation
Trading platforms are software programs that allow traders to execute trades, manage their portfolios, and access market data and analysis tools. Trading platforms are used for their real-time market data and analysis tools, order placement and trade execution functionalities, and portfolio management capabilities that allow traders to track their investments, and monitor their performance over time.
Best Trading Platforms
3commas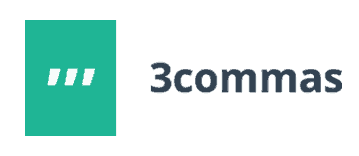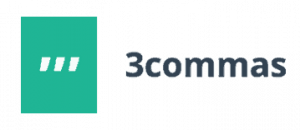 3commas is a cryptocurrency trading platform that allows users to manage trades across multiple exchanges from one interface. The platform executes trades only on linked exchanges, and supports TRC20 and ERC20 wallets. Users retain full control of their assets. API keys are used to link exchange accounts. 3commas has the following features:
IP whitelisting as a security measure
Trading bots with SmartTrades
Fast Connect option for superior account protection
HaaS Online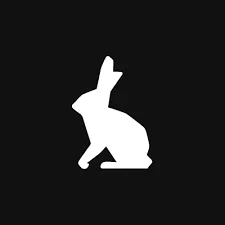 HaasOnline is a cryptocurrency trading software provider that offers advanced features like arbitrage and order bots. The software is designed based on user feedback, and supports the crypto community. They only accept Bitcoin payments, and their product suits novice and professional traders. The platform features include:
Haasbot, which is their flagship product
Compatibility with iPhone/mobile
Drag-and-drop visual editor
Trade Station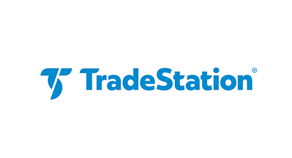 Trade Station is a comprehensive trading platform designed for active and passive traders. It offers various trading tools and features, including advanced charting and technical analysis tools, order placement, and execution functionalities. It features:
Real-time market data
Multiple asset classes including Crypto, Stocks, Futures, and Options
Highly rated Android and iOS mobile apps
Charting tools are software programs that provide traders with visual representations of market data, such as price and volume, over time. These tools allow traders to analyze market trends and patterns, identify potential trading opportunities, and make informed trading decisions.
Best Charting Tools
TradingView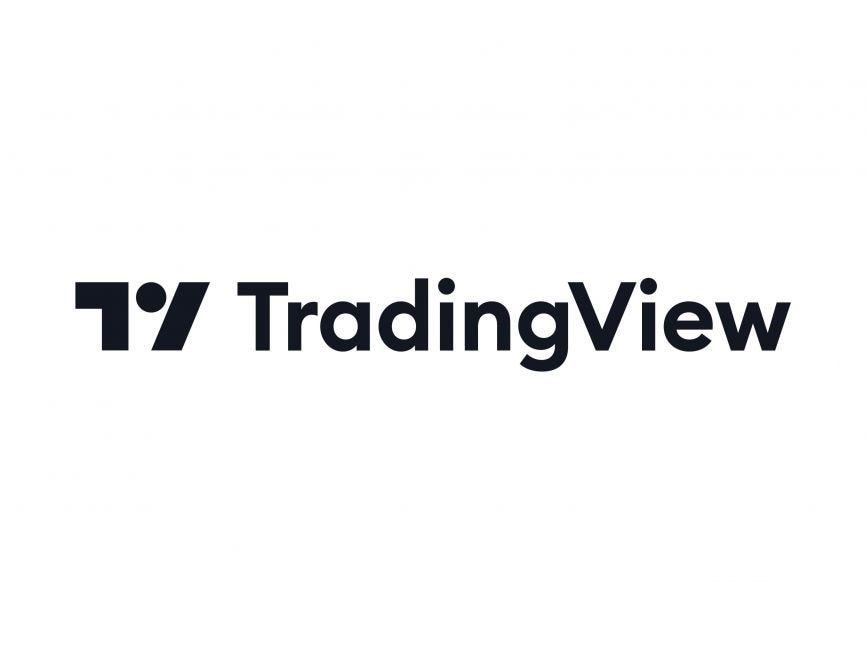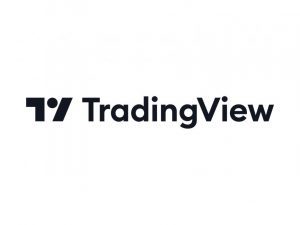 Tradingview provides real-time trading charts for stocks and cryptocurrencies, making them one of the leading charting providers in the industry. They offer a wide range of technical indicators and features, in free and premium versions. Some of the key features include:
Candlestick pattern recognition
Volume Profile Indicators
Multi-timeframe analysis
Cryptowat.ch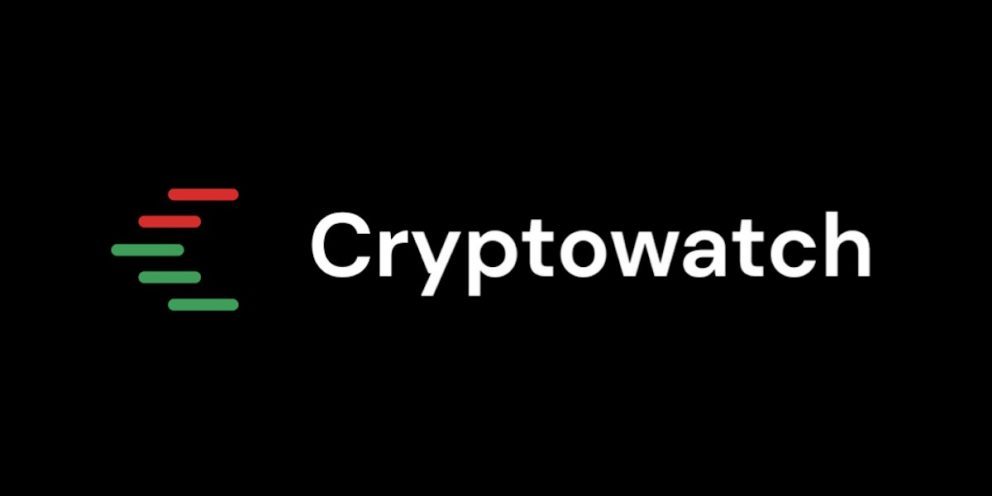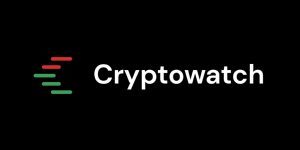 Cryptowat.ch is empowered by Kraken, a significant cryptocurrency exchange. The platform is entirely free, and enables users to chart various cryptocurrencies while also displaying over 10 charts simultaneously in a single view. Its key features include:
Edit open orders with one click
Customizable watchlists and charts
Instant price alerts
Koyfin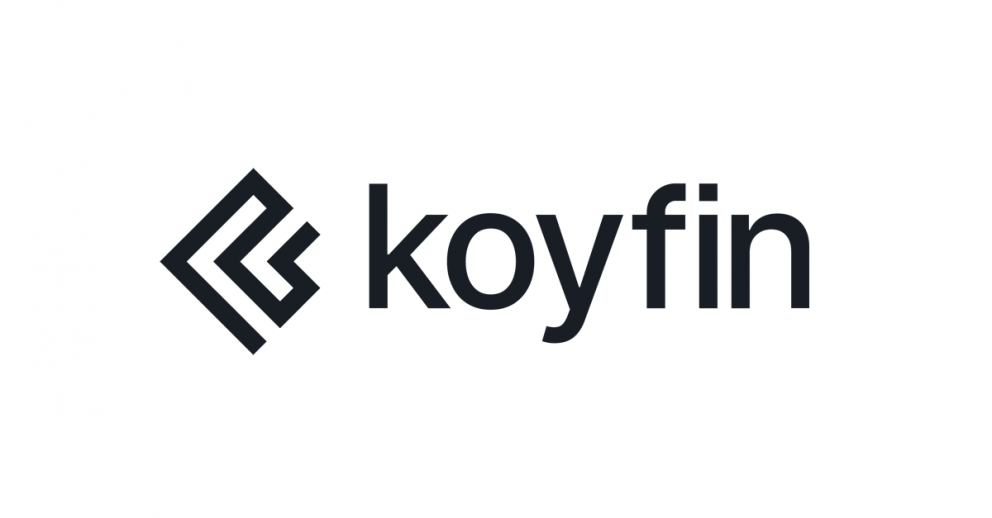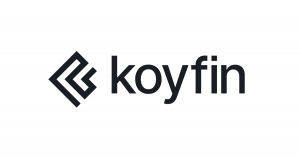 At Koyfin, a diverse range of data is available from multiple sources. We efficiently gather and arrange the data into understandable charts and dashboards, simplifying user access. Koyfin provides investors with tools to examine stocks and other types of assets, including equities, forex, mutual funds, bonds, ETFs, and more. Its features include:
Market dashboards to view big and small market trends
Equity screener to find ideal companies for users' unique investment styles
Financial analysis tool for one-click access to financial data
Market data providers collect, process, and distribute real-time and historical financial information to traders, investors, and other financial professionals. They offer a wide range of data services that include stock prices, market news, analytics, research reports, economic data, and more. Various stakeholders use such market data to make informed decisions, monitor securities and markets' performance, and test trading strategies.
Best Market Data Providers
Coinmarketcap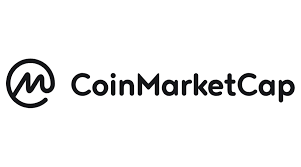 Coinmarketcap is a popular market data provider that specializes in cryptocurrency markets. It provides real-time market data, news, and analysis on various cryptocurrencies. The platform features include:
Tracking the prices, market capitalization, trading volume
Analysis of cryptocurrencies' key metrics across various exchanges
Access to crypto coins' historical data, price alerts, cryptocurrency portfolio tracking tools, and market analysis tools
CoinGecko

CoinGecko offers a comprehensive evaluation of the digital currency market, making it accessible to all, and equipping users with practical knowledge. It further monitors metrics such as volume, price, and market capitalization. Its top features include:
Community growth tracking
Open source code development tracking
Major events access and on-chain metrics
CryptoBubbles.net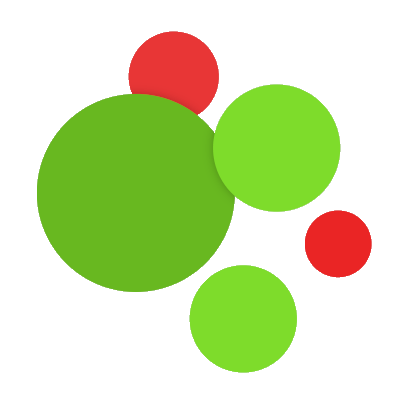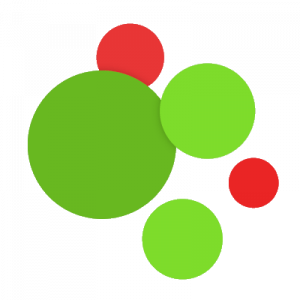 CryptoBubbles.net is a market data provider that offers a unique visual representation of the cryptocurrency market. It provides a bubble chart that displays various cryptocurrencies' market capitalization, trading volume, and price changes. It features:
Varying bubble sizes to represent market cap value
Varying colors to show price changes (red for decline and green for rise)
Access to hourly, weekly, monthly, and daily crypto performance
Crypto calendar tools gather and present crucial market information, allowing you to easily view upcoming events such as an Airdrop, Swap, Hard Fork, or Block Halving. Calendar tools can be used for personal or professional purposes, and are widely used to keep track of important dates and deadlines.
Best Calendar Tools
CoinmarketCal


CoinMarketCal stands as the primary economic calendar for crypto assets, comprising coins, tokens, and NFTs. It encompasses all events that aid investors in making informed decisions, such as conferences, product launches, and significant announcements.
It features:
The date, time, and location tracking for each event
Filter option for events by category, currency, and date range
A sophisticated dashboard shows Trending, Significant, Hot, and Coins with potential
Coindar


Coindar is a web-based calendar designed to help users monitor and organize cryptocurrency events. It sources information on crypto events from multiple channels, including social media, and establishes a direct connection to developers and social profiles of diverse blockchain projects. It features:
Notifier tool for notifications delivery on new events via Telegram, mail, and Web Push
Add an Event option to let users contribute to the service development
Favorites Tool option to save events and favorite coins rates
Network Statistics Providers
Network statistics providers are platforms that provide users with real-time data and insights on various blockchain networks. These platforms are typically used to track a wide range of metrics, such as network usage, transaction volume, and token prices, and provide users with tools to analyze this data.
Best Network Statistics Providers
Artemis.xyz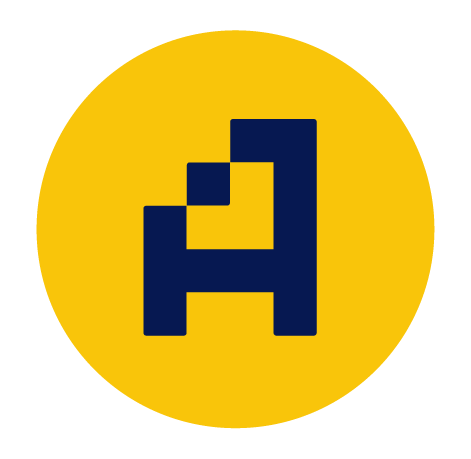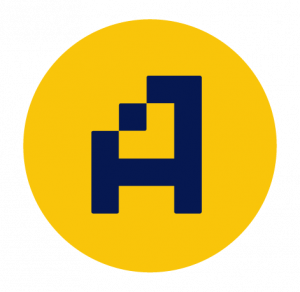 Artemis.xyz is an analytics platform that consolidates access to crucial crypto metrics into one location. The platform presents data on fundamentals, social data, stablecoin flows, valuation multiples, and market data, supplying valuable insights for cryptocurrency investors. It features:
Artemis Sheets (Google and Excel Sheets) plug-ins to supercharge crypto investors
Best cross-chain comparison dashboard
Developer activity dashboard
DeBank

DeBank functions as a dashboard for monitoring your DeFi portfolio, providing data and analytics for decentralized lending protocols, margin trading platforms, stablecoins, and DEXes. It features:
Web3-native messenger service
Web3 portfolio tracker service across DeFi protocols and NFTs across all EVM chains
Multiple address tracking
DeFillama


DefiLlama serves as a transparent DeFi Total Value Locked (TVL) and analytics platform. It maintains an open-source approach, and is maintained by a team of active contributors belonging to hundreds of different protocols. The platform tracks over 800 DeFi protocols from 80 different blockchains. It features:
Over 1750 protocols and 130 chains tracking across DeFi space
In-depth research across major DeFi protocols
Free API integration
These digital platforms gather news articles, and blog posts from various online sources and arrange them in one unified location. Apart from compiling content from external sources, these platforms also showcase exclusive content, analysis, and commentary from experts within the industry.
Cryptocurrency investors use crypto news aggregators to inform themselves of the latest industry news and developments.
Best News Aggregators
CryptoPanic


CryptoPanic is a one-stop app and website created to assist crypto users in monitoring price fluctuations, social media sentiments, and news. Additionally, CryptoPanic's feed also provides blogs, social media platforms, and forums. Its key features include:
Alerts setting for specific or preferred coins or keywords
An active user community to share opinions and insights on the latest news
Real-time news API along with sentiment data
Messari.io

Messari functions as a public resource for businesses, builders, compliance teams, and investors seeking to navigate the cryptocurrency economy. The platform streamlines the process of conducting due diligence for asset listing and enables teams to monitor them efficiently. It features:
Advanced charting, screener, and watchlist
Advanced DAO (Decentralized Autonomous Organization) metrics
Advanced governance tracker
Trading bots are computer programs that automatically execute trades on behalf of users based on predetermined rules and strategies. These bots interact with financial exchanges, and use algorithms to analyze market data, identify patterns, and make trading decisions based on the analysis. Trading bots are used for automating trades to take advantage of market opportunities, minimize risk by using stop-loss orders, and implement complex trading strategies.
Best Trading Bots
Pionex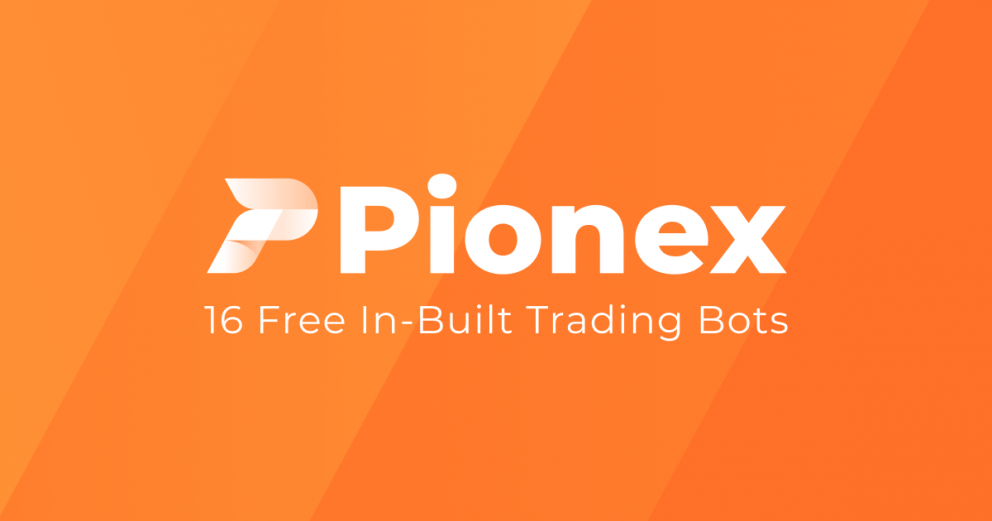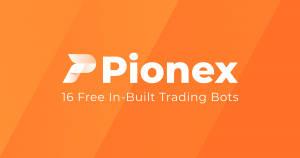 Pionex is an automated trading bot that is designed with beginners in mind. It offers significantly low trading fees, with fixed market maker and taker fees of 0.05% for spot and futures markets, and 0.1% for both market makers and takers in leveraged markets. Its features include:
DCA (Dollar Cost Averaging)
Grid trading bots to apply low-buy-high-sell trading tactics
16 trading bots and Mobile apps
3Commas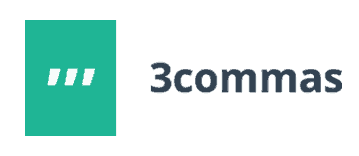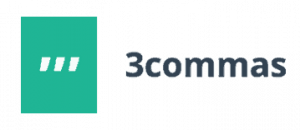 By leveraging its feature-rich terminal, the 3Commas trading bot assists users in expanding their cryptocurrency investments. It is accomplished by utilizing its reliable automated bots, which capitalize on the Binance exchange platform. To interact with exchanges, 3Commas solely relies on API keys. It features:
One-click account rebalance option with Rebalancer solution
Multiple accounts setting for portfolio tracking and daily PnL checking
Smart Cover for profiting from unexpected market moves
Crypto tax tools are designed to oversee and evaluate taxes over cryptocurrency assets. It's used to calculate the profit and loss from cryptocurrency trading, calculate capital gains or losses, and take deductions on expenses.
Best Crypto Tax Tools
Koinly


Koinly crypto tax tool automates the generation of tax reports for cryptocurrency trading and associated activities. Its integration with prominent blockchains and exchanges, including Coinbase, Bittrex, Binance, and CEX.io, simplifies the typically tedious process of crypto tax reporting to a few minutes. It features:
Free report preview
Download option for tax documents
HMRC / ATO / CRA Report preview
CoinLedger


The crypto tax software is designed for Cryptocurrency, and NFT tax calculation purposes. It aims at increasing users' refunds while saving valuable time. Its main focus is on tax reporting, investment management, and the accurate calculation of capital gains taxes. The tool features:
Free portfolio tracking
International community support
Easy historical data import
These digital platforms, such as a website or app, allow cryptocurrency investors to monitor the value of their various coins, and effectively manage their portfolios. Investors who trade more than three types of coins frequently use these trackers to stay on top of their assets.
Best Portfolio Trackers
CoinStats


CoinStats provides tracking, analysis, and market insights for Bitcoin and over 8000 other cryptocurrencies, offering instant visibility and a user-friendly interface. The platform supports a wide range of popular cryptocurrency platforms, including Binance, Coinbase, and 400 other exchanges. It features:
Easy management of the user's entire crypto portfolio in a single dashboard
Military-Grade Encryption
Intuitive crypto purchase system with a credit card
Uphold


The portfolio tracker enables multi-asset portfolio management and trading. It allows you to track the list of crypto, metals, fiat, and stocks held and the wallet balance. In fact, users can also review variations in portfolio balance and total balance over time in a graph form. It features:
On-the-go portfolio tracking with the Android and iOS app
Cross-trade between cryptocurrencies, precious metals, stocks, and fiat
Cashback offers on purchases with the Uphold Card
A cryptocurrency wallet is a digital tool that stores public and private keys for sending, receiving, and managing cryptocurrencies such as Bitcoin, Ethereum, etc. Essentially, it acts as a digital wallet for your crypto assets, enabling users to send and receive funds, view transaction history, and manage portfolios. Crypto wallets come in various forms, such as hardware wallets, software wallets, and online wallets.
Best Crypto Wallets
Metamask


MetaMask is the top self-custodial wallet that provides a secure and straightforward means of accessing blockchain applications and web3. With MetaMask, users can access a key vault, secure login, token wallet, and token exchange. It is a trusted platform with millions of users worldwide. Its features include:
Available as a mobile app and browser extension
Unique passwords and keys generation on users' devices to secure accounts and data
Users' control over data sharing and privacy
Trust Wallet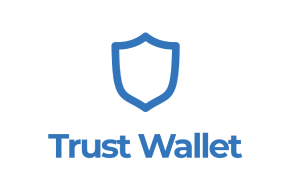 Trust Wallet, the official crypto wallet of Binance, allows users to store, buy, and exchange non-fungible tokens (NFTs), and collect cryptocurrencies. It also offers a dApp browser for professionals to access decentralized applications as needed. It features:
Easy interest gain on the crypto storage
Prices and charts tracking within the app
Collectibles, NFTs, and Art previews in one place
Enjin Wallet


Enjin Wallet is a versatile cryptocurrency wallet that supports Ethereum,  Enjin Coin, Bitcoin, Litecoin, ERC20, ERC1155, and ERC721 tokens. It embeds a Smart Crypto Wallet UI that realistically adapts to your requirements. The wallet features:
Customizable tokens listing
Infinite Wallets creation for various tokens
Hardware Wallets tracking and instant wallet balance & transactions preview
Crypto Mining Software & Services
Cryptocurrency mining tools are software programs used to solve complex mathematical problems validating blockchain transactions. Their types include CPU (Central Processing Unit) mining, GPU (Graphics Processing Unit) mining, and ASIC (Application-Specific Integrated Circuit) mining.
Miners use these tools to compete to solve mathematical problems first, and receive a reward in the form of cryptocurrency.
Best Mining Software & Services
Antminer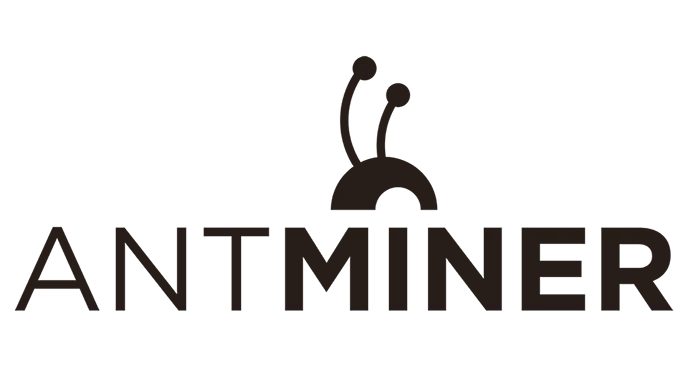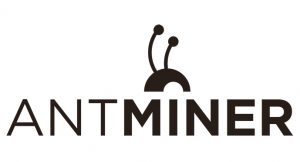 Antminer is the most powerful Bitcoin mining equipment available. They can generate profits of nearly $17 per day with low electricity rates using a single Antminer S19. Antminers are also available for cryptocurrencies such as Litecoin LTC, ZEC, and Ether. Its feature are:
Cord and power supply included
Built-in web management portal
Power support available 5304W
Nicehash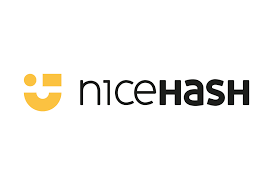 NiceHash is the leading cryptocurrency mining and trading platform, boasting the world's most extensive hash power marketplace with more than 1.2 million daily miners. The platform allows you to manage your crypto wallets, account settings, and mining rigs. Its main features include:
Easy to use and intuitive app
Control over earning and mining operations
Diverse coin pool
KuCoin Cloud Mining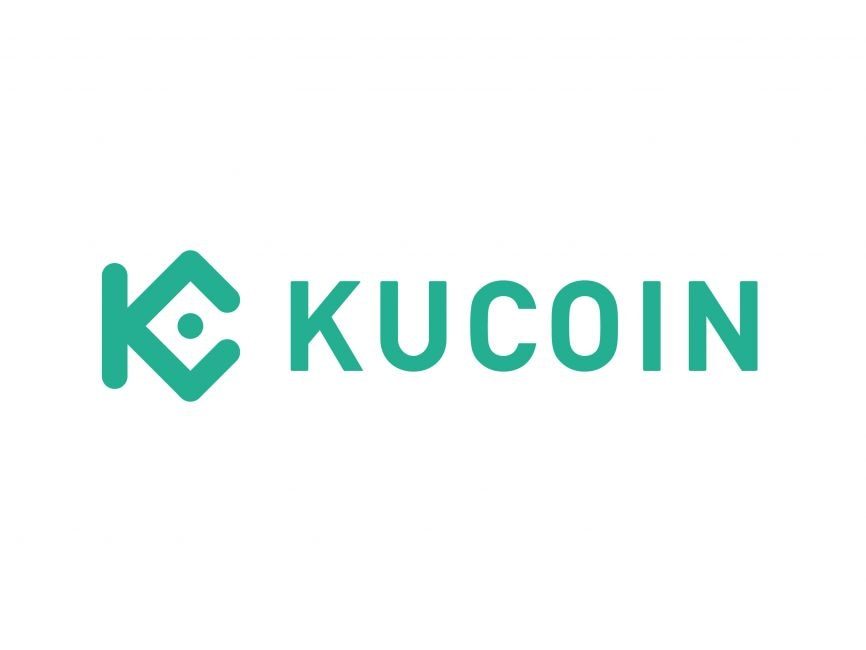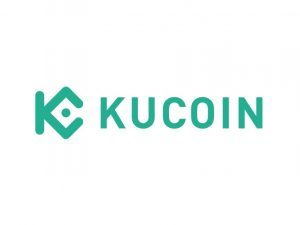 KuCoin Pool is a high-performance mining pool that accommodates Proof of Work (PoW) assets, including Bitcoin (BTC) and Litecoin (LTC), with more coins in the pipeline.
Only users with a UID account's BTC real-time hashrate of at least 10PH/s, and an investment of a minimum of 5 BTC are eligible for the program. It features:
Lowest mining fees (only 2%) in the industry
Optimized algorithms for enhanced mining efficiency
A user-friendly interface
These tools allow cryptocurrency miners to estimate their potential profits from mining a specific cryptocurrency. The calculators consider factors such as the hash rate of the mining equipment, difficulty level of mining the cryptocurrency, electricity cost, and block reward of the cryptocurrency. Miners use these calculators to decide which cryptocurrency to mine, which mining equipment to use, and whether it is profitable to continue mining a particular cryptocurrency.
Best Mining Calculators
Whattomine


The cryptocurrency mining calculator enables users to determine the profitability of mining selected altcoins compared to Ethereum. The calculations are based on mean values so the final results may differ. Users should enter their hash rate and power consumption in all fields to obtain accurate results. The following are its key features:
Live Network Data
GPU Model-based calculation
Hashrate-based calculation
Minerstat


The mining calculator allows you to create your own datasets, to which you can enter hardware with hashrate and power information from our database or edit the hardware to enter the hashrates you reach on algorithms. The mining calculator generates a list of coins, multi-algo pools, and marketplaces that are supported by these algorithms, their estimated rewards, costs, and estimated profits.
Software Triggers & Hardware Watchdogs
GPU Overclocking & Undervolting
Software & Algorithm Benchmarking
KuCoin Cloud Mining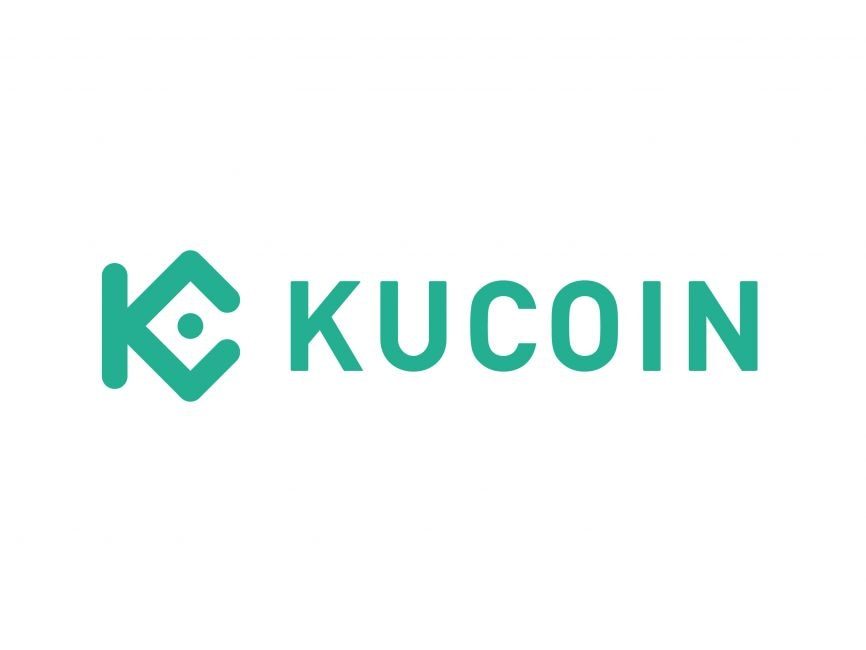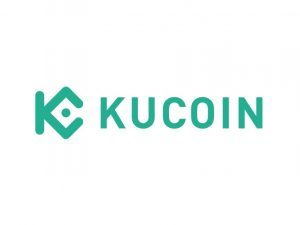 The Kucoin (KCS) Mining Calculator operates on a simple principle. It uses different mining hardware setup inputs such as hashrates, pool commission percentage, hourly power consumption,  block reward amounts, and so on. Further, it applies the Kucoin (KCS) Mining algorithm over the inputs to calculate the generated Kucoin (KCS) amount. It features:
A quick calculation of yearly, monthly, weekly, daily, and hourly mining setup profits
A customized fixed-income investment product
Elite cloud mining partner program and VIP benefits
Blockchain explorers are online tools that allow users to view information about transactions, blocks, and addresses on a blockchain network. Their graphical interface allows users to search, browse, and explore the contents of a blockchain, including the history of all transactions, the current state of the network, and the balance of individual addresses. Traders use them to verify transactions' status, while developers and researchers use them to analyze and study blockchain network behavior.
Best Blockchain Explorers
Blockchain.com

The software displays blocks, transactions, and metrics related to the blockchain network, such as transaction fees, block size, hashrates, and block difficulty. It presents the data in a structured table format to make it easy to understand and explore. It features:
Data on the transaction history of all wallet addresses
Mempool status updated details
Traceability of orphaned and stale blocks
Etherscan.io


Etherscan.io is a popular Ethereum block explorer that calls itself Ethereum's Google. It provides various information about Ethereum, such as the fees paid per block and the Ether reward given to the miner. Etherscan allows users to search for specific details by token, address, block, transaction ID, or across the Ethereum Name System (ENS). It features:
Live transaction data over 500k token history pages
Token ignore list feature that can hide user's tokens
A web app to create an account
Bscscan.com


BscScan offers blockchain exploration, search, analytics, and APIs for the BNB Smart Chain. It provides developers with direct access to the BscScan block explorer data, and services through GET/POST requests to ensure fair access to blockchain data. It features:
Charts, tools, and dashboards to gain insights on BSC
Off-chain metadata availability to provide human context to blockchain hashes
Easy access to all BSC data
Crypto launchpads help new cryptocurrency projects launch their token sales and initial coin offerings (ICOs) to the public. They provide a one-stop solution for cryptocurrency startups to raise capital and gain exposure for their projects. Crypto launchpads are used for token creation and distribution, marketing, community management, and technical support services.
Best Crypto Launchpads
CoinList


CoinList is a top platform for launching and trading cryptocurrencies. It brings together the most promising new crypto projects with enthusiastic early users who appreciate their products. Users get exclusive access to the finest new tokens before they become available on other exchanges. It features:
Free USD deposits
Focus on new token issuance
Support for more than 40 different cryptocurrencies
Polkastarter


Polkastarter is a platform created on the Polkadot network that helps project owners launch safe and decentralized Initial Coin Offerings (ICOs). It allows cross-chain token exchanges, which help prevent market manipulation by big individual players called whales. It features:
Highly-vetted Web3 projects
Industry-leading creators' support and constant funds
Capital raises across all major blockchain networks
GameFi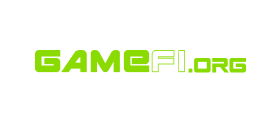 GameFi Launchpad is a platform where investors can participate in initial sale events for tokens, and in-game NFTs of various projects. It supports NFT gaming that runs on a play-to-earn concept. The GameFi Launchpad is one of the platforms with the highest return on investment (ROI). It features:
Initial Game Offerings (IGO) crowdfunding, where investors can pre-purchase a game project's tokens
Initial NFT Offerings (INO) crowdfunding, where investors can pre-purchase a project's NFTs
Game studios to run Initial DEX Offering (IDO) or Game Offering (IGO)
Through the article, we covered factors to consider while picking the best crypto exchanges. We also explored a comprehensive overview of the top crypto tools, including their functionality and key features. We believe it is essential for crypto enthusiasts to learn relevant cryptocurrency tools to thrive in the market in 2023, and ahead. These tools are excellent information sources to make the best investment choice possible. A few tips are to stay updated with the latest crypto tools and continuously educate oneself about the cryptocurrency market.
What are the most important crypto chart indicators?
If you're looking for important trading indicators to make decisions in the cryptocurrency space, consider these four popular and fundamental ones:
Relative Strength Index (RSI)
Moving Average (MA)
Moving Average Convergence Divergence (MACD)
Bollinger Band (BB)
What is the list of crypto metrics?
To understand the behavior and trustworthiness of cryptocurrencies, it's important to consider these seven key metrics:
24h volume
Total supply
Ranking
Market capitalization
All-time high
Circulating supply
Total value locked
What is the best tool for the crypto chart?
TradingView is the top player in the market for crypto charts, and is considered one of the best charting tools for both investors and traders. It is a sophisticated and user-friendly platform.