Part 1: Guide to Crypto Gambling
Crypto gambling is debated to be the future of gambling. It comes in different varieties and forms. Some of the most popular crypto gambling options include playing casino games using a crypto token and sport/esport betting sites.
Here is what you need to know to start crypto gambling:
The value lies in DLTs
The distributed ledger technology – or DLT for short – is a revolutionary technology that is powering Web 3.0. Crypto gambling also makes use of DLTs and this results in a much faster and more efficient user experience. This is not all: thanks to the distributed ledger, crypto gambling apps are able to provide provable fairness and transparency to their users.
What's new in crypto gambling?
According to the latest report by Yahoo Finance, crypto gambling is skyrocketing and the industry is expected to reach a value of $93 billion by the end of 2023. The latest trend in crypto gambling is the crypto casinos that are available in the metaverse. The use of NFTs in the domain has also increased drastically.
Crypto games and provably fair games
Provable fairness is one of the key selling points of crypto games. The blockchain-powered smart contracts enable these games to provide users with an experience that is free from manipulation. Since all of the transactions are stored on an immutable public ledger, fairness is guaranteed.
New bonuses - free faucets, etc
Provably fair casinos give away small amounts of crypto tokens to their users as a reward for completing some easy tasks. Since the amount is pretty small, this is often referred to as a free faucet. For instance, you can get free faucets by verifying your email or enabling 2FA. This allows you to try out the game for free with the token rewards that you received. Some apps also offer other new sign-up bonuses in addition to the free faucets.
Earning house profits / shared profits
Crypto gambling games offer a number of different rewards and profit-sharing opportunities that you can benefit from. Some casino apps give you a portion of the profits generated by the casino app for owning one or more of their native NFTs.
How to find the best crypto gambling casinos/sportsbooks
The best way to find the best crypto gambling casinos and sportsbooks is by performing due diligence on the top-ranked gambling platforms. it's important that you consider their reputation as trust and reliability are fundamental. You should also check for the cryptocurrencies that they offer because using crypto is more secure as compared to fiat. Lastly, you should also look for any licences that they hold.
Pros and Cons of Crypto Gambling
Pros
Privacy and anonymity
Fast transactions
No legal or geographical restrictions
Transparency
Variety of bonuses and rewards
Cons
Less secure due to lack of regulation
The volatility of the constantly fluctuating markets
Complexity
How to get started with Crypto Gambling?
1. Open a crypto wallet:
The first step in starting crypto gambling is to open a crypto wallet that will hold your cryptocurrency. Always select a strong password when making a wallet and keep your secret phrase secure.
2. Buy cryptocurrency:
Similar to traditional gambling, you will require some capital to start with. Crypto gambling works on cryptocurrency so you will need to purchase it and store it in your wallet.
3. Choose the gambling site or app:
There are countless crypto gambling apps and websites available now with more new projects being released every other day. Select the gambling platform that meets your requirements. Also, be sure to check out the platform 's reputation before starting with it. We suggest picking from one of the casinos & sportsbooks our professionals have reviewed for you. They are all vetted and secure.
4. Make your deposit and start playing:
The final step involves connecting your crypto wallet with the platform that you selected and making a deposit there. Now you can select the game that you want to gamble on and get going with crypto gambling
Decentralized Casinos and Gambling dApps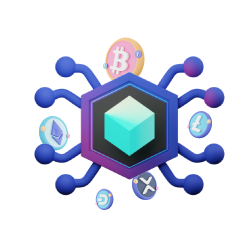 Similar to the traditional casinos that you have come to know and love, decentralized casinos offer all of these facilities but in a digital form. These digital casinos are deployed on the blockchain and are governed using smart contracts. All transactions are stored on the public ledger and are immutable.
What this means is that the working of these casinos is completely transparent and you have a guarantee that the games are not rigged against you in any way. You can play games like blackjack, roulette, and baccarat in these casinos. Crypto tokens are the standard tokens for decentralized casinos so you will need to have a certain amount of tokens in your crypto wallet in order to play at a decentralized casino.
These digital casinos are gaining popularity as they offer a great user experience while also offering their users anonymity, security, and provable fairness.
Gambling dApps are also one of the most trending apps in the crypto space. Dapps are basically decentralized apps that are deployed on the blockchain. The world of dApps has been taken by storm by a new wave of gambling dApps that have emerged over the last few years. The pandemic also boosted this shift of the community towards using digital gambling platforms.
Since these dApps have no central authority or third-party controlling the players' funds, they have gained the trust of their user base quickly. Instead of the centralization that we see in traditional gambling apps, all the transactions here are processed through a smart contract code that runs on the blockchain. These gambling dApps offer instant payouts, provide anonymity, and have provably fair games. Users also get benefits like dividends along with bonuses in the form of native tokens or NFTs.
Crypto Betting and eSports
Crypto betting and esports have found a natural partnership. The rapid rise of e-sports has resulted in an equal interest of users in the domain of eSports betting with crypto. Many of the top betting platforms now offer the option to bet on them using cryptocurrencies. Getting started is as easy as depositing crypto on the platform and placing your bet.
What to pay attention to:
Crypto gambling is an exciting industry that has seen tremendous user interest and growth in the last few years. With so many new apps and options available to users it's easy to get a bit overwhelmed by so many choices. The golden rule is to always perform your own due diligence and research the project thoroughly before starting with it. Paying attention to the project's reputation and trust factor is a must.
Part 2: Beyond Gambling - Your 101 for Crypto, NFTs, DeFi...
Now that you know the basics about crypto gambling, let us show you the world of web3.
DeFi is simply short for 'decentralized finance'. As the name suggests, DeFi removes the centralization aspect from our traditional way of finance and makes it a purely digital, decentralized experience.
The beauty of DeFi is that it promotes inclusivity and anyone with an internet connection can access it. There are no cumbersome account opening procedures and requirements. Being decentralized makes it fair and transparent. DeFi is also fast and flexible and allows you to access and move your assets with ease from anywhere without paying hefty fees.
The technology that powers DeFi is a secure distributed blockchain and we use the term DeFi to collectively refer to any financial services that are deployed on the blockchain. This technology enables peer-to-peer (P2P) transactions and removes the control that banks and financial institutions have on money.
Why DeFi matters to gamblers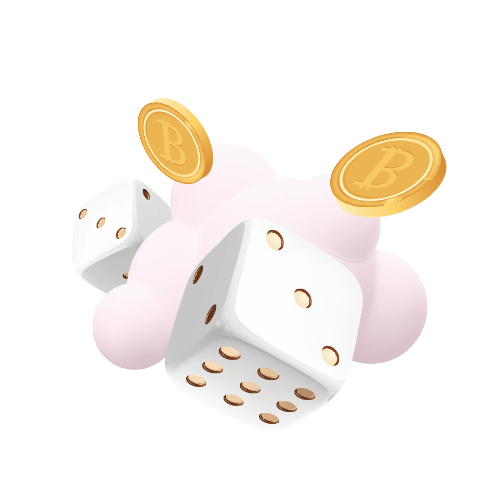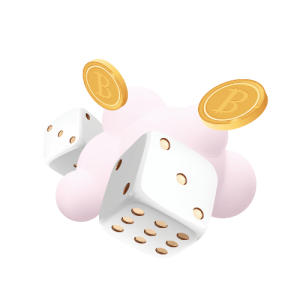 Decentralized finance is a blessing for gamblers. The decentralized blockchain networks that power the online gambling industry work on smart contracts that do not require any third-party intervention. Its key advantages are:
Players have the assurance that no bet manipulation takes place once the bet has been placed thanks to provably fair games. The public ledger maintains all records of bets, payouts, wins, and losses. Additionally, its immutable nature makes it safe and eliminates fraud and unfair play.

The use of cryptocurrencies. Being the currency of DeFi, these digital tokens offer quick and easy transactions without any limitation of geographical location. Most importantly, they free the user from having to share sensitive user information like banking details or credit card numbers. You can simply use your crypto wallet to perform the desired transactions while remaining completely anonymous.

Passive income possibilities:

while there are a number of different ways in which you can generate passive income using DeFi, some of the most popular methods include staking, lending, becoming a liquidity provider, and yield farming.
High Yield Farms as a Form of Crypto Gambling
A number of high-yield farms have emerged as a form of crypto gambling. They function quite similarly to the other yield farms by providing interest only in the form of tokens that are native to the farm in question.
The creator sets the price for the token and provides liquidity for it. These farms offer a very high reward but the risk associated with them is also extremely high. This makes them a gamble to invest in.
While considering a high-yield farm, you should take a look at the total liquidity locked in the pool. Low liquidity means high volatility and generally indicates low confidence of the creators in the long-term viability of the project.

NFT stands for Non-fungible token. An NFT can be any piece of digital art, media, music, video, memes, or in-game objects. These tokens are stored on the blockchain. As the word non-fungible suggests, each NFT is totally unique and this exclusively is what makes them so valuable. When you purchase an NFT, it grants you exclusive usage rights of the NFT and makes you the owner of this unique digital asset. NFTs are not just limited to digital art pieces. The utilities of NFTs are endless, there is something for everyone in this space and recently we have seen more and more industries making use of NFTs.
NFT Games and P2E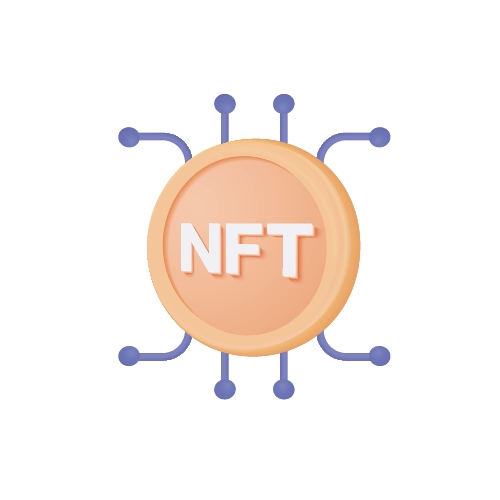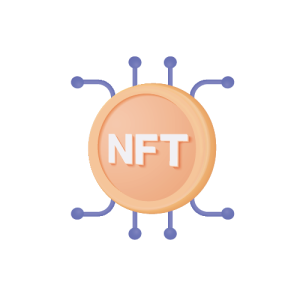 NFTs have found their application in play-to-earn games. This phenomenon was really popularised by Axie Infinity. it's no doubt one of the most popular play-to-earn games around. It can be described as a Pokémon-type game infused with crypto and NFT technology. In play-to-earn games, users are rewarded a native token for the time that they spend in the game and for performing certain activities.
All about NFT Gambling
NFTs have found their way into the online gambling space. Games like NFT Megaways have introduced NFT collections as a prize for their slot machines. NFT Megaways uses the CryptoPunks NFT collection as the available reward. Other gambling games and casinos make use of NFTs to provide exclusive club access to their members. For example, the highly anticipated Flamingo Club NFT virtual gaming project provides every Flamingo Club NFT holder a certain share of the profits that are generated by the game. The game also allows NFT holders to participate in draws and offers substantial rewards to them.
NFT gambling industry is quickly evolving and more use cases are constantly being implemented. Games like Flamingo Club not only offer something unique to gambling enthusiasts but have also paved the way for even more exciting gambling opportunities ahead.
Trading NFTs as a Form of Crypto Gambling
NFT trading has often been compared to a form of crypto gambling. This is due to the fact that with a plethora of new projects emerging there is no certainty regarding which direction the interest of the community moves to. We have seen highly anticipated NFT projects suddenly lose momentum while some relatively unknown NFT collections have seen their prices skyrocket to astounding figures. All of this makes NFT trading a gamble that has paid off exceptionally well for some collectors. There is no doubt that the NFT boom has just started and the industry will continue to grow as new applications of NFTs are being implemented.
Crypto casino games are increasingly making use of NFTs. These NFTs can be seen as a form of utility NFTs.
Utility NFTs basically provide some sort of utility to the NFT holder like exclusive access to any product. In the context of casino games, these NFTs are used to provide access to different features of the casino game. Casino NFTs can be used to access slot machines in the game and earn rewards that may include other NFTs or some native casino tokens. Other benefits include the ability to participate in staking and even earn passive income by receiving a percentage of the profits generated by the casino.

The metaverse can be described as a highly immersive virtual world. There are a number of different things that can be done in the metaverse. People can virtually interact with each other, play games, purchase land and buildings, and even work in the metaverse. Facebook is aiming to really mainstream the idea of the metaverse and its recent rebranding into 'Meta' is a noticeable step in this direction. Mark Zuckerberg even said that he believes that "The Metaverse is the future of the Internet". Numerous companies, ranging from a wide variety of different domains are getting onboard the metaverse hype train. Even though the metaverse is still in its infancy, we are seeing the interest of people develop and early adopters are joining the space.
How the Metaverse Will Change How We Game and Gamble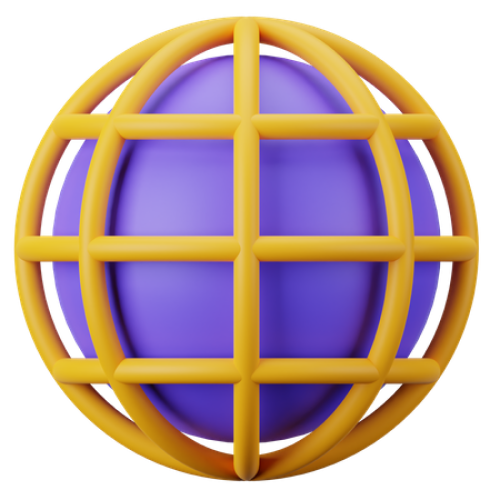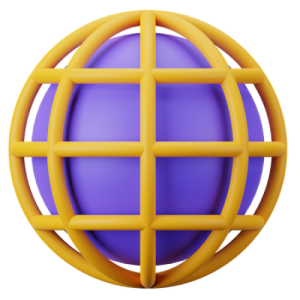 The metaverse is set to revolutionize how we game and gamble. By offering a virtual world where you can choose an avatar of your liking while remaining completely anonymous, you get a highly immersive yet secure user experience like never before. The metaverse offers a virtual casino experience where you can indulge in your favorite games without geolocation restrictions.
Another interesting aspect of metaverse gaming and gambling is the rewards that are associated with the games. Early movers can benefit from token airdrops and bonus rewards. The metaverse is set to change how we approach traditional gaming and gambling. Now it will become an all-encompassing experience while also offering players the assurance that the blockchain-powered smart contracts provide them with complete transparency.
Metaverse Casinos and the Future of Gambling
Metaverse casinos are being touted as the future of gambling and for good reason.
These casinos in the metaverse allow users to virtually 'live' and play in the online world. They implement the latest technologies and continue to offer new and exciting features to their users. Development on new metaverse casino projects is happening at a rapid pace and these casinos will certainly be a prominent part of the future of gambling.
How-to Guide to Entering the Metaverse
The metaverse makes use of the most cutting-edge technologies like blockchain, virtual reality (VR), and augmented reality (AR). You can access the metaverse using your existing mobile phone device or desktop/laptop device but you will need some additional items like a VR/AR headset to get the full immersive experience. 
Since cryptocurrencies are one of the building blocks of the metaverse and everything there runs using them so you will also need to have cryptocurrency in your wallet. 
One point worth noting is that there is no single metaverse so to speak. There are a number of different platforms and new metaverses that are being developed. Some of the Open Metaverses (Decentralized Metaverses) include Decentraland, The Sandbox, and Axie Infinity while other Closed Metaverses (Centralized Metaverses) include Roblox, Fortnite, Facebook Horizon, and other similar platforms. 
In short, you will require the following steps to get going with the metaverse:
Chose a metaverse platform
Get a crypto wallet
Buy the native token of the metaverse
Personalize your digital presence
Buy the digital assets
Crypto Academy Recommended Reading
If you want to continue your crypto education journey, you might need to add a few other links to your bookmarks. While we strive to provide the best educational materials possible, the secret to a well-rounded education is to take information from a variety of sources. Our recommended reading section will help you to continue your learning journey.
An excellent page to look at is the Crypto 101 page at CNN. This page does feature some learning materials but that's not the most important section that's here. At the top of the Crypto 101 page is the latest news in the crypto world. This makes it extremely easy to keep up with everything that is going on in the world of cryptocurrency.
If you want more than just news, you can also continue learning with Binance Academy. There are some great resources here which will help you to add to your knowledge base.
Just like it's important to keep up with multiple education sources, the same can be said for news sources. That's why Reuters is always an excellent source for the latest news in the cryptoverse. Just like CNN, Reuters updates on a regular basis to keep you up to date with the latest goings on in the world of crypto.
Of course, you can also do your own research. So, if there's something you need to know and it's not included here, or at our list of recommended reading, then it's time to start researching to make sure that you learn everything you need to know.