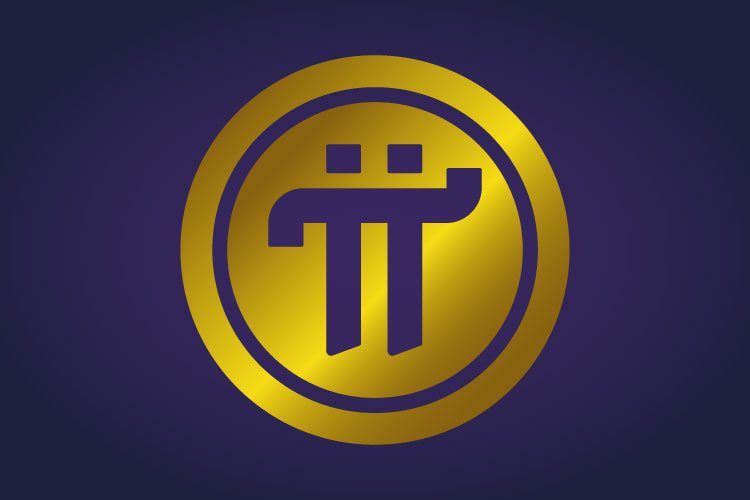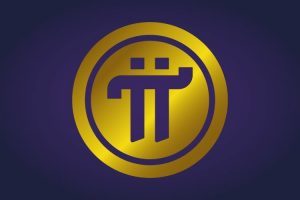 Pi Network (PI) cryptocurrency is a coin that can be mined via a smartphone app. The purpose behind the cryptocurrency was to introduce a more inclusive and accessible form of digital currency that anyone with a smartphone could mine.
Creators also aim to ensure lower battery drainage by enabling Pi cryptocurrency mining through the Pi Network app rather than ASIC or GPU hardware. The smartphone app is available on both Android (version 5.0 or above) and iOS (version 9.0 or above) devices. The PI token is the native cryptocurrency of the Pi Network, and can be used to make transactions.
To mine Pi cryptocurrency, users need to download the app, and create an account. Once registered, users can begin mining Pi by simply clicking a button every 24 hours to confirm their participation in the network.
How Does the Pi Network Work?
Pi cryptocurrency, created in 2019, tried to address some of the problems associated with traditional cryptocurrencies, such as high energy consumption and the need for expensive hardware to mine.
One of the critical differences between Pi Network (PI) and other blockchains is the mining process. Unlike other cryptocurrencies, Pi cryptocurrency uses a lightweight and energy-efficient approach to mining that makes it accessible to a broader range of users, regardless of their technical expertise or financial resources.
The network's Consensus Protocol is designed to be more energy-efficient, and scalable than traditional proof-of-work algorithms. The app is the primary interface for users to participate in the network. It provides a range of features like:
A built-in wallet to store and manage Pi cryptocurrency (PI).
A messaging system to communicate with other users.
A security system that uses phone number verification to prevent fraudulent activity.
Pi browser for general-purpose browser search, interact and transact with decentralized applications (dApps) that are connected via Pi Network. It allows users to browse Web2 sites such as Google, while also accessing the dApps.
The platform features a referral system that allows users to earn extra money depending on the number of new users who sign up through their referral.
It has numerous social communities that utilize diverse technologies to support its ecosystem.
Pi Network's mining process differs from Bitcoin (BTC) or Ethereum (ETH) as it does not require high computational power or advanced hardware. Instead, a smart mobile phone is suitable for Pi cryptocurrency (PI) mining.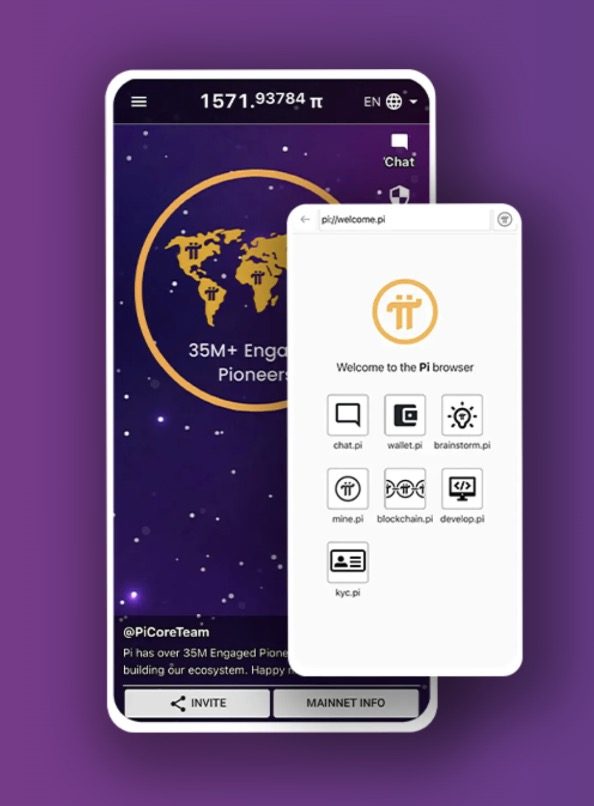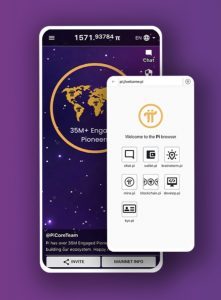 Here's how one can mine Pi crypto tokens:
Download the Pi Network app: The first step is to download the app on your phone. Both iOS and Android users can download and use this application.
Create an account: After downloading the app, users can create an account with a phone number, or Facebook Login Id, and create a unique username and password.
Verify the KYC: Users need to trade for 30 days after creating their account to become eligible to apply for KYC verification. After 30 days, they can submit their KYC details to the KYC app accessible through the Pi browser.
Become a verified member: Once your account is verified, users can continue mining PI tokens by clicking on the lightning bolt icon in the app. It will activate the mining process, allowing them to earn the tokens without using additional resources from their phone.
To earn more Pi Tokens, you need to build your network by inviting other users to join Pi Network using your referral code.
The Security Circle in Pi Network
The Security Circle is a fundamental aspect of Pi Network's security infrastructure. It is a network of trusted individuals that validate the identity of new members, and secure the integrity of the Pi cryptocurrency (PI) blockchain.
When a new member joins the network, they must be verified by a member of their Security Circle. It involves confirming their identity, and checking that they are not a fake account or a bot.
Each network member has their own Security Circle, consisting of trusted individuals that they know in real life. To become a member of someone's Security Circle, a user must have their phone number, and they must confirm that they trust the user.
Once a new member has been verified by their Security Circle, they can start mining Pi cryptocurrency. The Security Circle continues to play a role in the network's security by confirming transactions and validating the blockchain.
If a member of the Security Circle is found to be acting maliciously, or attempting to cheat the system, they can be removed from the circle, and their ability to verify new members or validate transactions will be revoked.
Below is the list of pros and cons that Pi cryptocurrency users experience:
Pros:
Mobile mining:
It allows anyone with a smartphone to mine Pi tokens without requiring high computational power or specialized hardware.
Easy to use:
The app is user-friendly and straightforward, making it accessible to a wide range of users.
Sustainable:
The consensus algorithm used by Pi Network (PI) is designed to be energy-efficient and scalable, making it a more sustainable option than proof-of-work.
Growth potential:
It is still in its early stages, which means that mining Pi crypto tokens now could potentially be more profitable in the future as the network grows in popularity.


Cons:
Unclear roadmap:
No clear technical details, and other relevant information are mentioned in Pi Network's roadmap.
Trust-based:
The Security Circle model of trust-based validation is innovative, but it may not be foolproof and could be susceptible to fraud or manipulation.
Limited functionality:
Currently, Pi cryptocurrency tokens can only be used within the Pi Network ecosystem. However, they cannot be used to make purchases or payments outside of the network.
Potential regulatory challenges:
As with any cryptocurrency, Pi Network (PI) could potentially face regulatory challenges or restrictions in some jurisdictions.
At the time of writing, PI tokens are not yet traded on any major cryptocurrency exchanges. Therefore, it does not have a set value in terms of traditional fiat currency. However, PI tokens have value within the Pi Network ecosystem. PI tokens can be stored in the app, which acts as a digital wallet for the cryptocurrency.
In terms of trading PI tokens for other cryptocurrencies or fiat currencies, there is currently no established market. But, we believe this could change in the future as the Network grows in popularity, and the token becomes more widely recognized.
However, it's difficult to predict the future of any cryptocurrency, including PI. But, the fact that Pi cryptocurrency has already garnered a significant user base, and has a unique approach to mining and security, could work in its favor. If the network continues to grow and develop, it's possible that the value of Pi Crypto tokens could increase. However, it's essential to approach any investment in cryptocurrencies with caution and to conduct thorough research before making any decisions.
In conclusion, cryptocurrencies are a rapidly evolving field with many potential applications and opportunities. PI is a unique cryptocurrency that offers mobile mining, and a trust-based security infrastructure. While the value of Pi cryptocurrency is currently limited to the Pi Network ecosystem, there is potential for this to change in the future.
As with any investment, it's essential to research and approach cryptocurrency cautiously. However, the world of cryptocurrencies and crypto gambling is worth exploring for those interested in the future of digital finance.
Is the Pi Network a Scam?
No, Pi Network is not a scam. It is a legitimate cryptocurrency that has garnered a significant user base of over 35 participants.
Is Pi crypto worth anything?
Pi crypto tokens have value within the Pi Network ecosystem. They are not yet traded on major cryptocurrency exchanges, and do not have a set value in terms of traditional fiat currency.
How much is Pi worth now?
At the time of writing, Pi Tokens are not yet traded on major cryptocurrency exchanges and, therefore, do not have a set value in terms of traditional fiat currency.
Does Pi coin have a future?
The future of Pi Network and Pi Tokens is uncertain, but if the network continues to grow and develop, there is potential for the value of Pi Tokens to increase.
Who owns Pi Network?
Pi Network was created by a group of Stanford University graduates, which includes Vincent McPhillips, Dr. Nicolas Kokkalis, Dr. Chengdiao Fan, and Aurelien Schiltz.
Is Pi Network legit?
Yes, Pi Network is a legitimate project with a unique approach to mining and security. However, you must do your own research before investing in the project.