AI cryptocurrency is digital tokens that fuel blockchain projects based on artificial intelligence. With the flexibility of AI, these projects can take various forms, including gaming, decentralized marketplaces, and tracking.
The concept of AI crypto coins is quite broad and encompasses any cryptocurrency that utilizes AI. By harnessing the power of artificial intelligence, these projects can be highly adaptable and efficient, bringing new levels of innovation to the digital token landscape.
For example, some of the best AI crypto coins create marketplaces for AI algorithms, while others use AI to process large datasets. Users spend their tokens to access the integrated AI features of platforms like SingularityNET and The Graph.
It's important to learn and invest in AI cryptos because:
AI technology is rapidly advancing, and AI cryptos have the potential to revolutionize the way we interact with technology in the future.
AI integration into blockchain projects can increase efficiency and create new opportunities for innovation, making AI cryptos an exciting prospect for investors looking for high growth potential.
As the world increasingly relies on technology and automation, the demand for AI-based products and services will likely increase, creating a growing market for AI cryptos.
AI cryptocurrencies are incredibly diverse, as each project has its unique focus. Some concentrate on creating marketplaces for trading AI algorithms, while others leverage AI to parse data on the blockchain and generate predictions.
Since AI is a versatile tool, it allows crypto platforms to cater to a wide range of use cases. It's up to dApp developers to determine how they want to leverage a specific project. Fetch, for instance, enables the creation of autonomous economic agents for trading cryptocurrency, booking hotels, etc.
The top AI crypto coins function similarly to other cryptocurrencies in several ways. Most AI cryptos are ERC-20 tokens, which can be stored in any Ethereum-compatible crypto wallet. Moreover, many offer the ability to stake coins, enabling investors to earn by holding onto their tokens.
Meta Masters Guild (MEMAG)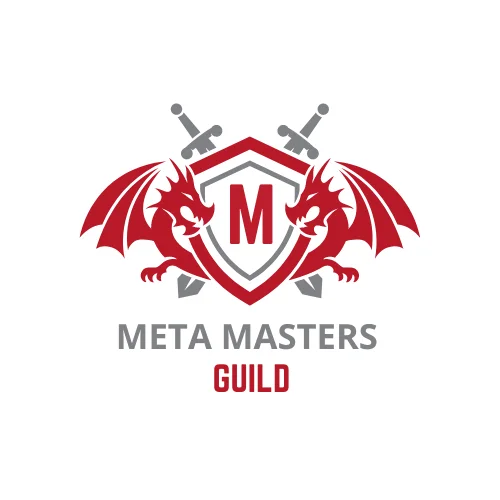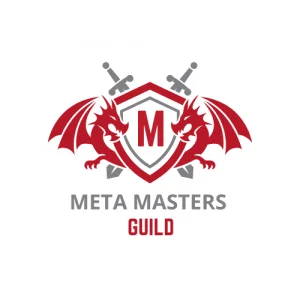 Meta Masters Guild (MMG) has transformed the gaming industry by developing a mobile-based, blockchain-integrated, play-and-earn ecosystem that offers gamers a highly engaging and interactive experience.
The platform rewards gamers for in-app participation, contributing to the project, and winning tournaments, making it a coveted ecosystem for gamers. MMG has partnered with top gaming studios, like Gamearound, to ensure that gamers have access to high-quality games. The platform will initially offer three games but will expand to numerous games and rewards with Gems.
Users can convert the gems into the native token of the platform, $MEMAG, which can be exchanged for other cryptocurrencies, used for governance purposes, or to purchase in-game assets. MMG is not just an ordinary gaming platform; but one that aims to adapt to the crypto gamers' changing interests and demands with AI, by giving the players opportunity to play with artificial intelligence as their opponent and polish their gaming skills.
The platform will offer gamers a surreal experience while providing rewards, making owning $MEMAG tokens a highly appreciating asset. The first game, Meta Kart Racers, will be launched in the third quarter of 2023, and investors who purchase $MEMAG tokens will have a chance to own a valuable asset that powers the MMG ecosystem.
| Metric | Value |
| --- | --- |
| Project Launch Date | 1 March 2023 |
| Amount Raised during presale | Near $5 million |
| Tokens sold | 350 million tokens |
| Total Supply | 1 billion tokens |
| Price per Token | $0.007 |


Ocean Protocol is a revolutionary open-source protocol that provides secure and transparent data exchange and monetization for individuals and businesses. This platform is designed to help developers build applications that access data from public and private sources in a secure and decentralized manner by using their compute to data feature.
The first step is for data owners to approve AI algorithms to run on their data. Then, compute-to-data orchestrates remote computations and data executions for training AI models. It is anonymized enough to minimize privacy risks, yet results in a helpful model for research or business.
Additionally, it functions as a marketplace for data owners and buyers to buy, sell, or trade data assets. The platform provides numerous benefits to its users, including improved security, privacy, transparency, scalability, and cost savings. Ocean Protocol enables users to manage their data assets securely, and create smart contracts that automate digital asset exchanges without relying on intermediaries.
OCEAN, the native cryptocurrency of the Ocean Protocol network, is designed to facilitate the exchange of big datasets between data providers and AI model developers. It enables developers to get the datasets they need at a lower cost while allowing data providers to monetize their data. The platform works by tokenizing datasets, which can then be easily valued and sold.
Users can store each data token in a crypto wallet, and it grants access to a specific dataset.
OCEAN holders who stake tokens are rewarded with 0.1% of the fees generated by that dataset, which creates liquidity for specific datasets in the marketplace.
OCEAN offers a unique solution to data exchange and monetization in a decentralized and secure environment, making it one of the best AI crypto coins.
| Metric | Value |
| --- | --- |
| Project Launch Date | 2017 |
| Amount Raised during ICO | $21 million |
| Market Capitalization | $286 million |
| Circulating Supply | 613 million tokens |
| Total Supply | 613 million tokens |
| Price per Token | $0.46 |
| 24-Hour Trading Volume | $45 million |

SingularityNET operates as an open-source protocol and smart contract collection for a decentralized network of coordinated AI services. The platform enables developers to monetize AI services on a distributed network by leveraging the Ethereum blockchain and tokenized incentives.
The goal is to create a marketplace where AI services are simple to create, share, and integrate into applications. This fosters an environment that enables developers to find, buy, or sell AI services.
To participate on the platform, agents must stake the platform's native AGIX crypto, and act as brokers for transactions. AGIX is used to pay for transactions on the network and as a governance token to decide the future of SingularityNET.
By giving developers access to a vast array of AI algorithms and data sources, SingularityNET makes it easier to create applications that fully utilize the potential of machine learning. The platform's unique tools enable developers to quickly deploy their custom algorithms onto the platform, benefitting from the network's collective intelligence.
Additionally, businesses can use SingularityNET to purchase AI solutions to improve their operations. SingularityNET has made it possible for developers to make money from the AI solutions they create without building a complete front-end product. They can purchase the SingularityNET crypto coin from leading exchanges such as Binance.
SingularityNET's ability to connect researchers with businesses has made entrepreneurship more accessible for AI developers. It's transforming the way we think about artificial intelligence and its possible applications in our lives.
| Metric | Value |
| --- | --- |
| Project Launch Date | March 2017 |
| Amount Raised during ICO | Almost $36 million |
| Market Capitalization | $508 million |
| Circulating Supply | 1.20 billion tokens |
| Total Supply | 1.26 billion tokens |
| Price per Token | $0.42 |
| 24-Hour Trading Volume | $136 million |


Fetch.ai is an innovative blockchain network that uses decentralized artificial intelligence and machine learning to support the growth of the digital economy with minimal human involvement. Its platform enables developers to create autonomous agents that interact with the network to optimize industries such as smart homes, supply chains, and transportation. These agents can engage in activities such as trading crypto on decentralized exchanges like Uniswap, sharing data between devices, and processing transactions automatically while earning fees.
The decentralized economy of Fetch.ai comprises agents, data, services, and digital assets that collaborate to identify, negotiate, and execute services efficiently, eliminating the need for centralized intermediaries. Additionally, AI-powered technology allows users to build sophisticated economic models that optimize operations and reduce costs, paving the way for a more efficient digital economy powered by autonomous agents.
The network's use of AI and machine learning to create autonomous economic agents makes it one of the most promising emerging cryptocurrencies of 2023. These agents generate profits on behalf of individuals, and can be rewarded with FET, the native token of Fetch.ai, for validating new blocks and facilitating transactions. With Fetch.ai's innovative technology, the network is poised to revolutionize how the digital economy operates by allowing for more efficient and autonomous processes.
Fetch.ai's blockchain combines proof-of-work and proof-of-stake validation mechanisms, and miners earn FET tokens as a reward for verifying transactions. FET is one of the leading AI crypto coins and has been listed on eToro, one of the industry's most reputable and well-regulated crypto exchanges.
| Metric | Value |
| --- | --- |
| Project Launch Date | February 2019 |
| Amount Raised during ICO | $21 million |
| Market Capitalization | Almost $369 million |
| Circulating supply | More than 818 million |
| Total Supply | 1 billion tokens |
| Price per Token | $0.042 |
| 24-hour Trading Volume | Over $7.94 million |


Numerai is a hedge fund in San Francisco that utilizes an AI cryptocurrency called Numeraire. Unlike typical hedge funds run by professional stock analysts, Numerai relies on its NMR token holders to make predictions about the stock market.
NMR holders can predict one or multiple stocks every week using any metrics they prefer. Once they make their predictions, they submit a ticker symbol and target price to Numerai. Numerai, in turn, employs AI to analyze users' predictions and place real-world bets on the most accurate ones.
If users want to submit a prediction, they must stake NMR. If their prediction is correct, they earn newly minted NMR tokens. However, if they are incorrect, the staked NMR is burned. In addition to staking NMR, holders can use the platform's AI prediction models to determine which stocks are being bet on and make informed decisions about their trades.
| Metrics | Values |
| --- | --- |
| Project Launch Date | 2015 |
| Funds Raised | $21.5 million |
| Funding Rounds | 4 rounds (Apr 2016 - Jun 2020) |
| Market Capitalization | $128 million |
| Circulating Supply | Over 5 million tokens |
| Total Supply | Almost 11 million tokens |
| Price per token | $21.75 |
| 24-hour Trading Volume | Over $9 million |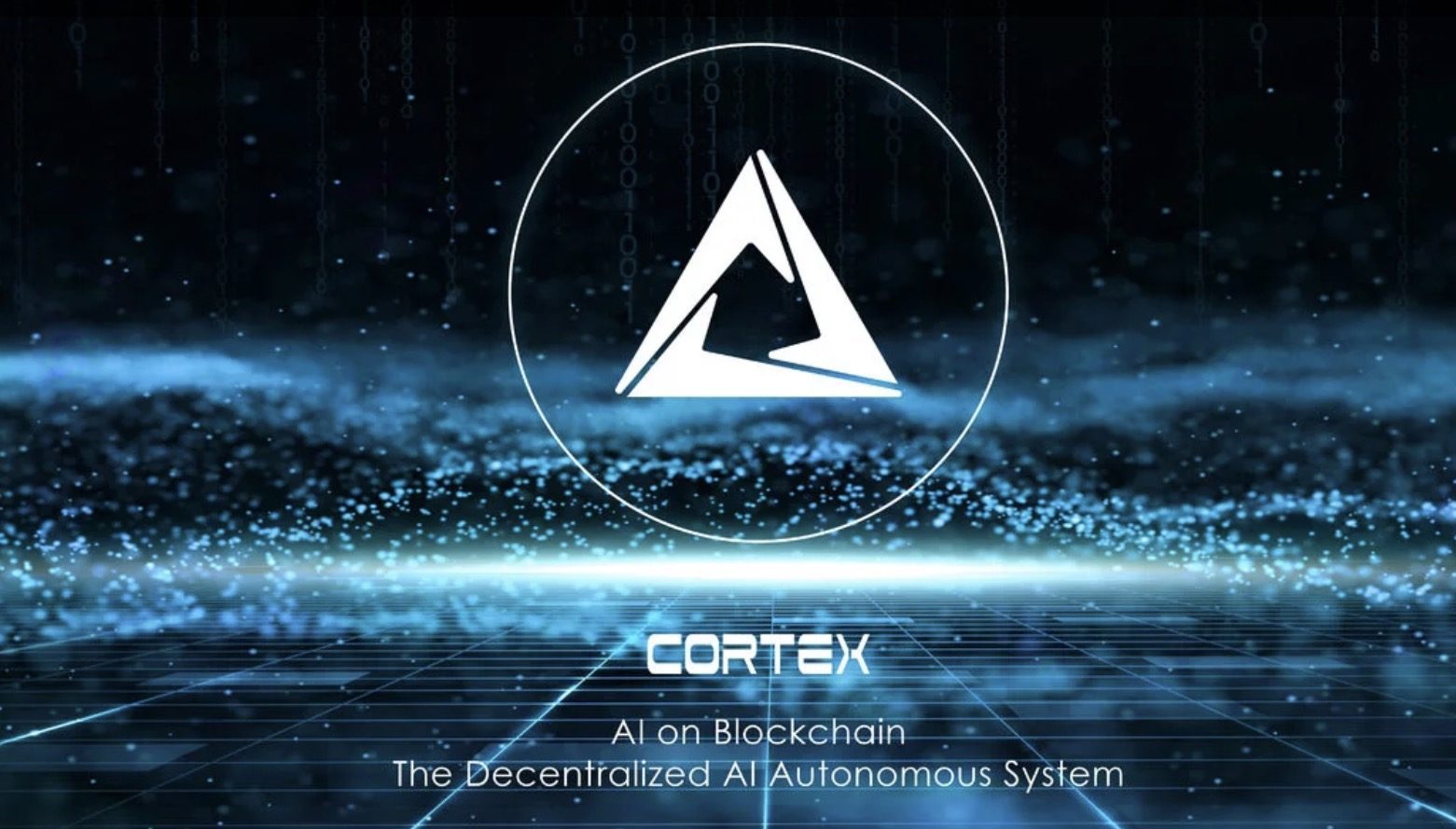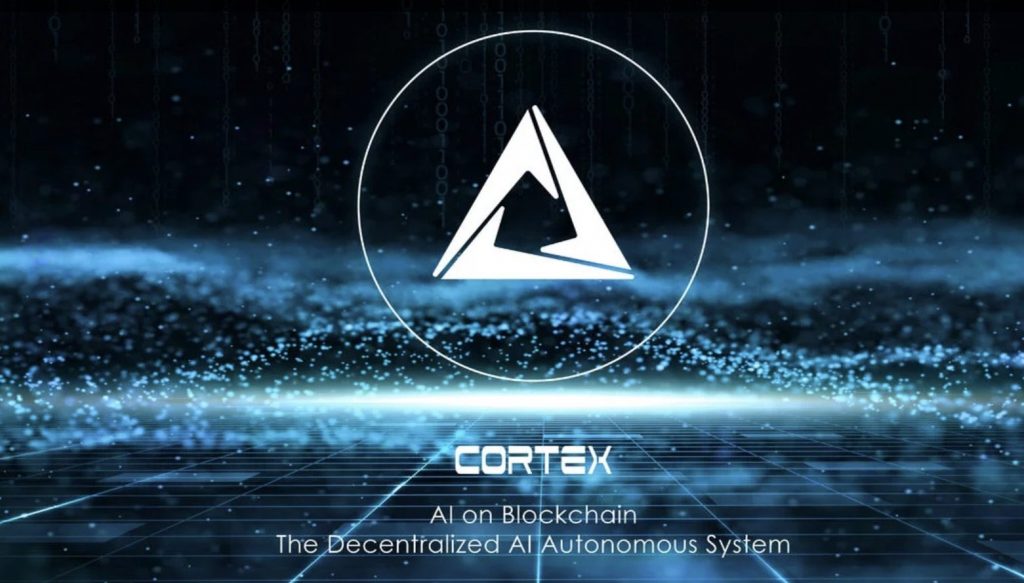 Cortex, a newly developed crypto project on the Ethereum blockchain, aims to bring AI functionality to smart contracts. This is achieved by allowing Cortex users to purchase AI models, which can be integrated into smart contracts. Adding these models offers far greater functionality than existing smart contracts on Ethereum.
The Cortex network provides a variety of AI-powered dApps that offer a range of applications. These include everything from play-to-earn crypto games and crypto lending to AI-governed stablecoins. The Cortex Virtual Machine runs on GPU processors, which allows greater processing power and the ability to incorporate AI features.
Cortex allows developers to create their AI algorithms, which they can sell on the network in exchange for CTXC tokens. As the value of CTXC tokens increases, more developers are incentivized to join the Cortex network and create a more diverse range of AI models for dApps. This cycle of innovation and value creation is expected to grow as the Cortex network evolves.
| Metric | Value |
| --- | --- |
| Project Launch Date | March 2018 |
| Amount Raised during ICO | Almost 35 million |
| Market Capitalization | Almost $62 million |
| Circulating Supply | Over 208 million tokens |
| Total Supply | 299 million tokens |
| Price per Token | $0.29 |
| 24-Hour Trading Volume | Over $28 million |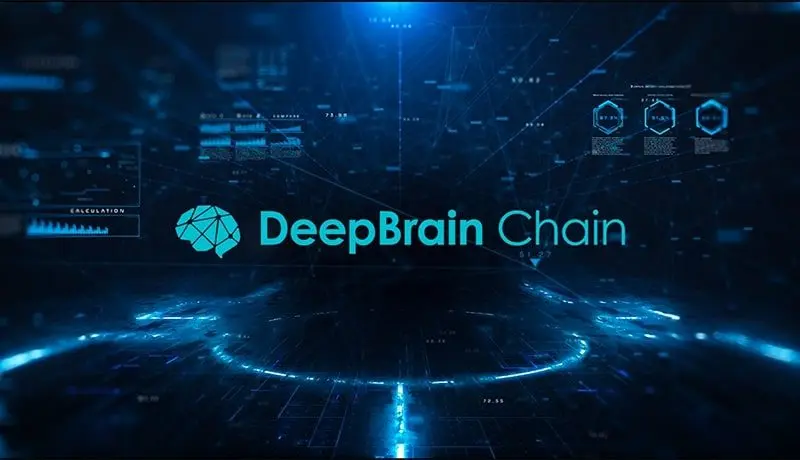 DeepBrain Chain (DBC) offers an innovative solution for accessing AI capabilities. By utilizing blockchain technology, the platform provides safe, private, and cost-effective computing power that developers can rent from other network users using DBC tokens. It significantly reduces the cost of running AI applications, making them more accessible for businesses.
Businesses can use DeepBrain Chain to develop cloud-based games, semiconductor simulations, and pharmaceuticals. Moreover, the potential for cost savings and increased accessibility has made the platform attractive for businesses looking to leverage AI technology.
DeepBrain Chain's privacy layer is a crucial feature that sets it apart from other distributed computing networks. In industries like healthcare, where data security is critical, this layer ensures that sensitive information is not shared without permission. It also allows businesses to securely store and process data while benefiting from distributed computing networks' scalability.
Its potential to revolutionize the way we use AI technology in the future is clear, and its innovative approach to distributed computing is poised to make a significant impact.
| Metric | Value |
| --- | --- |
| Project Launch Date | July 2017 |
| Amount Raised during ICO | More than $11 million |
| Market Capitalization | Almost $18 million |
| Circulating Supply | 3.2 billion tokens |
| Total Supply | 10 billion tokens |
| Price per Token | $0.005 |
| 24-Hour Trading Volume | Over $957 thousand |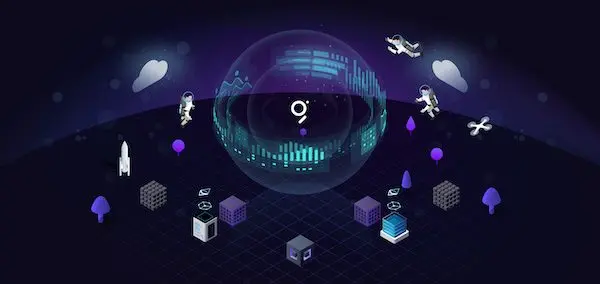 While The Graph protocol does not directly rely on Artificial Intelligence (AI), it is seen as a critical infrastructure layer that allows AI applications to be built on top of blockchain data. The Graph's technology allows developers to access and fetch large amounts of blockchain data easily, which is a crucial component of many AI applications.
The Graph is revolutionizing the development of smart contracts by creating a data-indexing layer that:
Aggregates data from multiple blockchains
Allows developers to access essential project information, and
Query the Ethereum network easily
The added benefit of The Graph is that developers can configure their smart contracts to group specific information and create separate sub-graphs.
The Graph's cryptocurrency, GRT, is based on the ERC-20 framework and is one of the best AI coins in the market. The Graph has the potential to become a vital infrastructural platform in the crypto industry, making it an attractive long-term investment for savvy investors.
| Metric | Value |
| --- | --- |
| Project Launch Date | July 2018 |
| Amount Raised during ICO | $12 million |
| Market Capitalization | $1.52 billion |
| Circulating Supply | Almost 9 billion tokens |
| Total Supply | 10 billion tokens |
| Price per Token | $0.57 |
| 24-Hour Trading Volume | Over $121 million |


Velas, the world's fastest EVM Blockchain, is constructed on a version of the Solana blockchain, and is designed to include artificial intelligence in the process of verifying transactions. It is made possible through the use of Artificial Intuition Delegated Proof of Stake (AIDPoS), allowing the blockchain to facilitate up to 30,000 transactions per second without sacrificing security. As a result, Velas is recognized as one of the quickest blockchains in existence.
Moreover, the AIDPoS validation system enables token holders to benefit from staking their VLX, offering them the opportunity to earn a return on their cryptocurrency.
The Velas blockchain has become the foundation for dApps and Web 3.0 applications that are AI-based. The native VLX token is a payment medium within the Velas network and a governance token.
| Metric | Value |
| --- | --- |
| Project Launch | 2019 |
| Fresh Funding | $135 million |
| Market Capitalization | Almost $63 million |
| Circulating Supply | 2.41 billion tokens |
| Total Supply | 2.41 billion tokens |
| Price per Token | $0.026 |
| 24-hour Trading Volume | Over $1.47 million |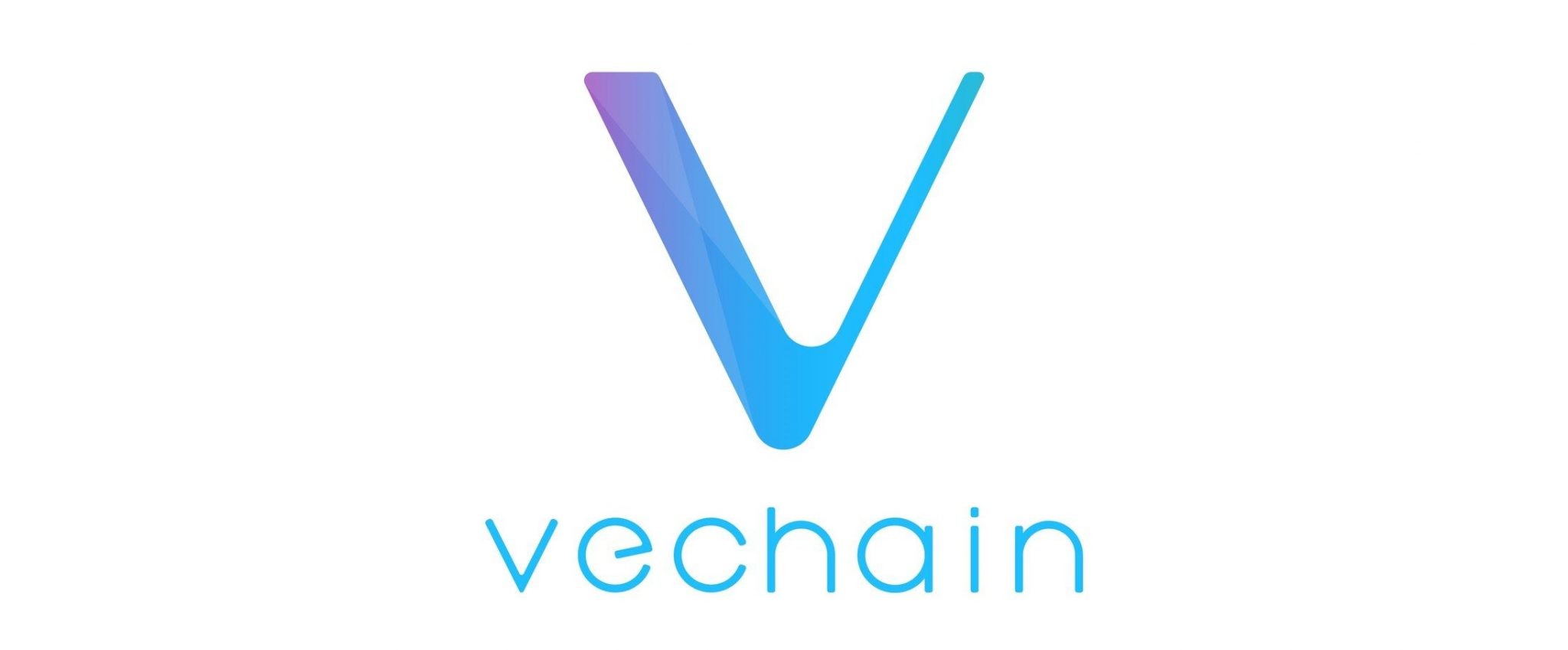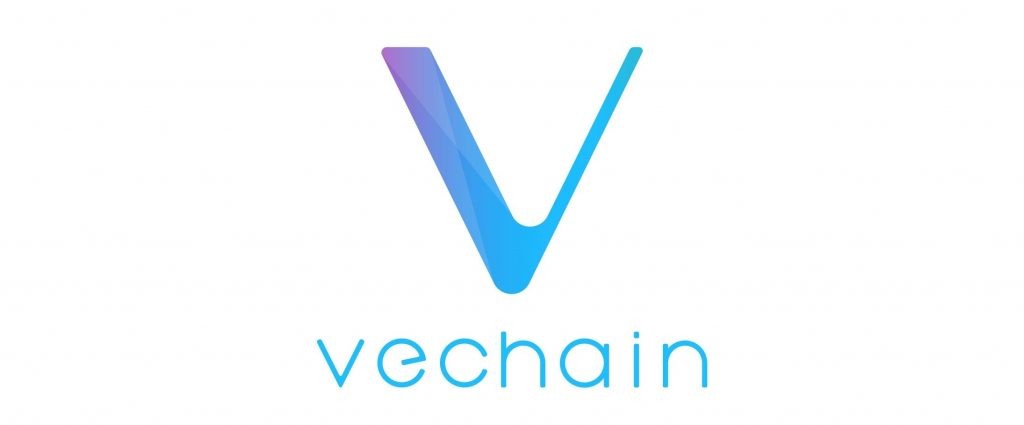 With over $20 million in funding, VeChain's 2017 crypto ICO was considered one of the most successful ICOs of the year. VeChain is a versatile enterprise-grade L1 smart contract platform and boasts its blockchain, a modified fork of Ethereum that has been optimized specifically for supply chain solutions.
Unlike other cryptocurrencies, VeChain's consensus mechanism doesn't rely on proof-of-work or proof-of-stake. Instead, it employs a proof-of-authority mechanism that prioritizes the participant's reputation when determining who creates a block.
VeChain's AI technology offers solutions to businesses and enterprises. These solutions include asset tracking, data storage, verification of products as they move from manufacturer to consumer, and other services. The VeChain network's native token, VET, powers transactions on the platform.
| Metrics | Value |
| --- | --- |
| Project Launch Date | 2015 |
| Amount Raised during ICO | More than $60 million |
| Market Capitalization | Almost $2 billion |
| Circulating Supply | More than 72 billion tokens |
| Total Supply | 85 billion tokens |
| Price per Token | $0.031 |
| 24-hour Trading Vol. | Over $222 million |


In 2020, dKargo was launched as an AI cryptocurrency during the global pandemic when COVID severely impacted the supply chains. It increases efficiency and reduces logistics costs by utilizing artificial intelligence.
One of the unique features of dKargo is that it provides a trustless environment for token holders to purchase and sell logistics services. This makes it possible for users to create customized supply chains by selecting services from various logistics providers, which was tricky using traditional shipping and receiving networks.
Service providers must stake DKA to offer logistics services on the dKargo platform. The DKA token is also used to pay for logistics services, and serves as a governance token for the dKargo ecosystem.
| Basic Metrics | DKA Tokens |
| --- | --- |
| Project Launch Date | May 2020 |
| Market Capitalization | Almost $106 million |
| Circulating Supply | Over 2.46 billion tokens |
| Total Supply | 5 billion tokens |
| Price per Token | $0.042 |
| 24-hour Trading Volume | Over $7.94 million |
To buy an AI cryptocurrency, the investor must have a secure internet connection, an account on a cryptocurrency exchange, and an acceptable payment method. The investor will also need the identification documents if the exchange has a mandatory KYC process.
Here's a step-by-step guide on how to buy AI crypto:
Create an Account
To buy an AI crypto, the investor must have an account on a decentralized exchange like coinmarketcap, binance, etc.
The investor can go to their official website and sign up using their email address. Some exchanges may need the investor to verify their identity, so have a photo id and phone at hand.
Deposit Money
After creating an account, the investor needs to deposit funds in their account to be able to buy AI cryptos. The investor can use several methods to deposit funds, including PayPal, bank transfer, cryptocurrency, and credit or debit cards.
Buy AI Cryptos
Now, the investor can exchange the funds for the AI crypto they want to buy.
The process of storing the AI cryptos is similar to that of storing any other type of crypto. However, considering the number of options available online, it can be confusing sometimes. Here are the three options that the investors can use.
Are AI Cryptos a Good Investment?
The combination of AI and blockchain has created a rapidly growing field with potential for the future. Moreover, there is a significant market for AI technology in cryptocurrency, with AI crypto coins as the next big narrative. The AI-crypto hybrid has great potential to transform the crypto industry, making it worthwhile for investors to consider.
However, investors should carefully evaluate the project's likelihood of success, and the token's potential as a long-term investment when considering investing in cryptocurrency AI projects. The strongest AI crypto projects have a well-qualified development team and a clear need for their solutions. These projects have great potential to drive AI development on the blockchain forward.
Due to AI's versatility, the AI crypto sector allows for diversification, with multiple use cases and applications across different industries. Thus, investors can choose a sector that aligns with their strategies and goals.
One advantage of investing in AI crypto tokens over AI stocks is decentralization. Cryptocurrencies are permissionless and can be accessed from anywhere without restrictions. While AI technology has been around for decades, AI crypto projects are still in the early stages. But, by investing in AI crypto tokens early, investors can profit from the potential growth of this industry. MEMAG is an example of an early-stage project that offers a favorable entry price.
The AI crypto sector has plenty of growth potential as artificial intelligence finds more applications in the global markets. Investors should consider the benefits of AI technology in the crypto industry when building their portfolios.
The emergence of AI cryptocurrency is reshaping the crypto industry and revolutionizing different sectors by introducing advanced technologies like machine learning. As an investor, it's essential to conduct thorough research before investing in any particular coin. Early-stage investment in AI crypto projects, like the Meta Masters Guild gaming platform, can lead to long-term growth opportunities. As we look ahead, it's clear that AI cryptocurrency will continue to offer innovative solutions that will shape the digital economy for the following years.
Is AI used in cryptocurrency?
Yes, AI is being used in cryptocurrency through new projects allowing dApp developers to purchase AI algorithms and access large datasets.
What can we use AI crypto for?
You can use AI cryptos to buy and sell tokens directly on the blockchain without intermediaries, making it ideal for use on decentralized marketplaces and networks.
Where can I buy AI cryptos?
You can buy AI crypto tokens at cryptocurrency exchanges like eToro, Crypto.com, and Binance. Investors can also find newer AI crypto coins exclusively on decentralized exchanges like PancakeSwap.
How do I buy AI cryptos?
To buy AI crypto, create an account on an exchange. Deposit funds in the account and purchase the AI crypto using a credit card or other payment methods available on the exchange.
How do I store AI cryptos?
Most exchanges provide a free crypto wallet that stores your private and public keys. Hot wallets offer more support if you forget your login details, but cold wallets are more secure as they are a challenging target for hackers.
Why should I invest in AI cryptos?
With a market for AI algorithms projected to be worth $1 trillion, there is a big potential for AI technology in cryptocurrency. AI crypto coins could be significant in driving AI development on the blockchain forward.
What are the three best AI Cryptos I should invest in?
The top 3 AI cryptocurrencies you should invest in are VeChain, The Graph, and Fetch.ai. If you're interested in a new web3 play-to-earn platform, you should check out Meta Masters Guild.
What is the difference between AI crypto and crypto?
AI crypto and crypto coins differ based on the utility of the token. The AI platform enables users to create and use AI-powered applications. AI cryptos are also less vulnerable to attacks, and can be used on a decentralized network with a unique user reward system.