KuCoin vs Coinbase | Which is Better in 2022?
Both exchanges are prominent in the crypto space, but how do they stack up against each other in regard to fees, crypto availability, security features, and customer service? Keep reading for a breakdown of KuCoin and Coinbase to understand how both platforms compare.
KuCoin vs Coinbase Overview
The most noticeable difference between Kucoin and Coinbase is the experience for U.S.-based crypto holders and traders. American users have no issue signing up for a Coinbase account and using the platform to buy, sell, and trade. Coinbase was also technically based in San Francisco from its 2012 founding until the company announced a remote-first model without a traditional headquarters in 2021.
It's a little trickier for KuCoin as the exchange is technically not licensed to operate in America. The exchange has an optional Know-Your-Customer process that those in the USA are not able to complete.
While those in the USA can complete the account creation process without going through the KYC steps, these accounts have very limited features and tools. It's very hard for non-KYC-approved accounts to deposit or withdraw US Dollars.
Some US-based virtual currency holders worry if officials cracked down on crypto exchanges, it could be difficult for American account owners to withdraw funds from KuCoin. Others express concern KuCoin could be forced amid looming enforcement measures to crack down on 'ineligible accounts.'
Coinbase has grown in popularity due to its easy-to-use interface, opportunities to earn crypto through Coinbase Earn, and the competitively low fees with the Coinbase Pro trading platform.
Many crypto users on both exchanges opt to set up a custodial or non-custodial wallet to move funds to after making a transaction.
KuCoin vs Coinbase Fees
Traders should understand there is a range of fees associated with crypto exchanges, which include deposit fees, trade fees, and withdrawn fees. Since each crypto exchange has a different fee schedule, users should think about their crypto usage habits and pick a platform where they pay as few fees as possible.
Deposit Fees
KuCoin does not have deposit fees. Coinbase and Coinbase Pro users can fund their account for free via ACH transfer and pay a small fee to do the same with a wire transfer.
Trading Fees
KuCoin trading fees are based on its maker-taker model. Orders executed immediately are charged a taker fee (take liquidity). The idea behind this model is to foster trade activity by encouraging liquidity. The model was established in the 1990s/2000s but has become much more popular in the age of high-frequency and algorithmic trading.
Orders that are not immediately executed pay a maker fee (provide liquidity). Fees are discounted if users pay and hold the native KCS token. Right now, the Level 0 tier has a 0.1% maker-taker fee.
Coinbase trading fees are a bit trickier as they depend on both the transaction amount and payment method. In short, the exchange charges a flat fee for transactions under $200 and relies on a percentage model for amounts above. Coinbase is very open and transparent about its fees.
For example, a U.S.-based customer will pay a $0.99 fee for a transaction that's $10 or less. The fee jumps to $2.99 for a $50-$200 amount. If the transaction is $250, Coinbase charges a $1.49% fee for a U.S. bank account and a 3.99% fee for a debit card crypto purchase.
These fees also include a spread built into the rate quote.
Coinbase Pro fees are also based on the maker-taker model for trading. Those who trade less than $10,000 each month pay a taker fee of 0.6% and or a maker fee of 0.40%. Coinbase Pro users can also deposit money for free via bank transfer or pay $10 to deposit via wire. Trading fees are based on total trade volume over a 30-day period.
Withdrawal Fees
KuCoin traders do have to pay withdrawal fees based on the crypto token's market status. For example, traders must pay 0.00005 BTC when withdrawing Bitcoin. KuCoin does publish a list of withdrawal fees, which can change.
Coinbase also charges a withdrawal fee. In addition to standard network fees for the transaction to process, users must pay a 1% fee to convert crypto to cash and remove it from the platform.
KuCoin vs Coinbase Deposit Methods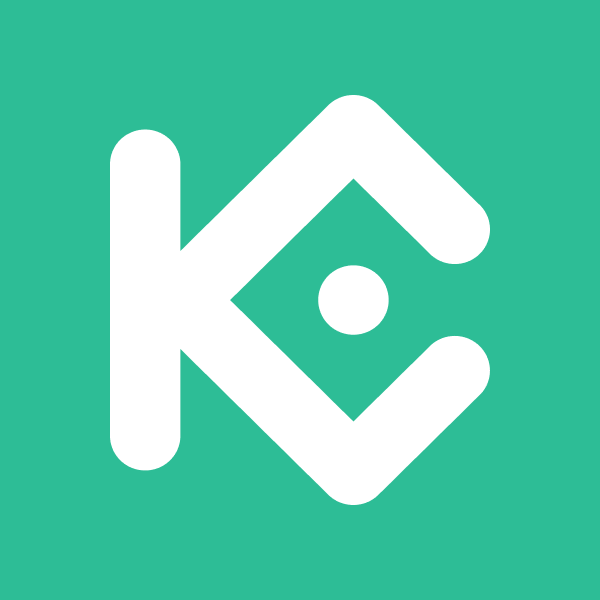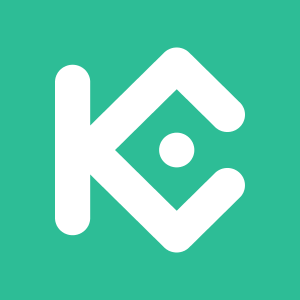 KuCoin users do not pay any fees to deposit crypto. Customers from outside the United States who complete KYC have the option, depending on their location, to add funds via bank transfer. U.S. customers will have to rely on a third-party transfer platform to purchase crypto with fiat on KuCoin.
The exchange does have relationships with outside third-party services so users can research the best deal depending on how much fiat money they'd like to place in their account.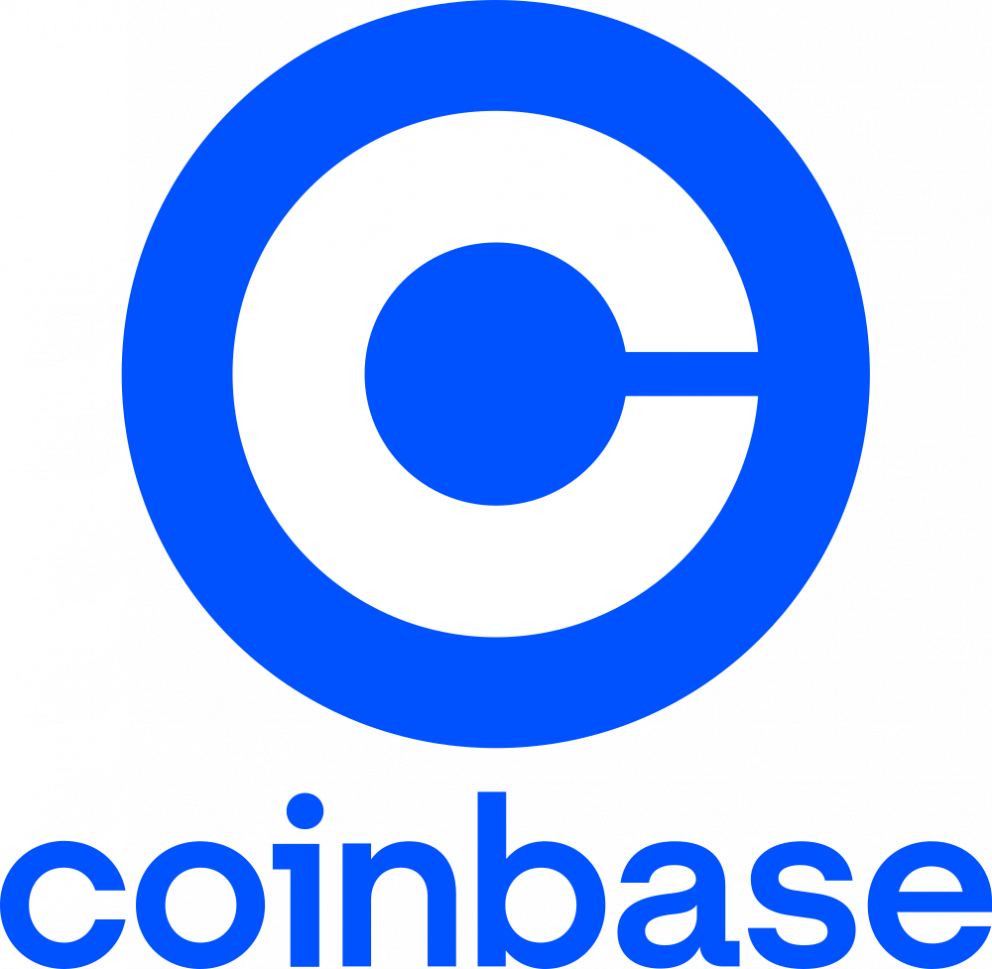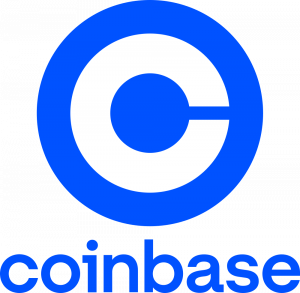 Coinbase users in the United States can add fiat funds via bank account, wire transfer, and PayPal. Those in Europe are able to add funds via SEPA transfer but are not able to do so via PayPal. Uniquely, customers in the UK can have access to a crypto wallet in Euros and British Pounds, but restrictions mean these wallets might need to be funded by different payment methods.
Coinbase users should know the platform does not accept checks or bill pay to add fiat.
KuCoin vs Coinbase Security
Crypto users understand security is an important aspect of any platform they use. Both KuCoin and Coinbase take security very seriously and rely on a variety of tools and strategies to keep funds safe.
KuCoin relies on multilayer encryption, micro-withdrawal wallet functionality, and multifactor authentication to provide a secure trading experience. KuCoin users can also set up a separate, specific trading password to remove assets or make trades.
KuCoin also has teamed up with the Onchain asset custody platform to help keep assets safe and to help with the backing of assets by Lockton Insurance. The insurance fund helped protect user assets when hackers managed to steal more than $280 million in crypto from user hot wallets in 2020.KuCoin has also expressed a commitment to cold storage of assets and many believe the vast majority of funds are kept offline.
According to Coinbase, 98% of assets are in cold storage across a network of facilities across the world that are guarded 24/7. Like with KuCoin, Coinbase relies on bank-standard security measures and requires users to go through two-factor authentication to log in. Coinbase also offers users access to extra security tools like Coinbase Vault and Address Book, to safely add and store crypto addresses, for free.
KuCoin vs Coinbase Cryptos Available
KuCoin remains popular as the platform offers a wide selection of coins, many of which are not widely available on other exchanges. As of late June 2022, KuCoin offers more than 600 cryptos for users to buy and sell including well-known options like Bitcoin.
In contrast, Coinbase had about 70 coins listed in the summer of 2021, and as of June 2022, has more than 100 available for trading. Coinbase is limited in its listing options due to its licensing in the United States. Still, CEO Brian Armstrong has indicated the platform intends to list as many coins as possible.
KuCoin vs Coinbase Features
KuCoin and Coinbase allow users to use each platform's custodial wallets. Coinbase even has a standalone Coinbase Wallet that crypto holders can use without a Coinbase account. KuCoin does not have this feature.
While custodial wallets are convenient, they are not ideal as custodial wallets mean the platform itself controls the private keys. Many crypto users are more interested in maintaining autonomy over their own coins and private keys.
Both exchanges feature a core trading engine that can process millions of transactions at once. Uniquely, KuCoin is home to the native KCS cryptocurrency and the platform offers holders daily incentives alongside lower trading fees.

Customer Service
KuCoin allows users to reach out via live chat or submit an assistance request for customer service. The exchange also has a support page with information and answers to basic questions about navigation and KuCoin tools.
In January 2022, KuCoin announced the launch of its technical support channel. Users can reach out directly to technical engineers via email for answers to questions regarding KuCoin's API, network connectivity, bugs, security issues, and optimization recommendations.
Coinbase users can reach out via phone and chat. The exchange is also home to a vast support page with answers to many common questions. Users can also submit a support request to receive an email response from Coinbase's support team.
While both platforms offer several support options, many users on both exchanges have criticized the platforms for a perceived lack of support, either in the form of 'canned' answers to questions and/or lengthy response times.
The Usability
Opening an Account
Unsurprisingly, it's very easy to open accounts on both KuCoin and Coinbase. Users just have to visit the website's homepage and click "Sign Up" to enter their email or phone number to receive a verification code and later set a password.
Those who go through the KYC experience will need to enter some basic personal details, or they can upload a government-issued ID and other documents to fulfill the 'advanced' KYC process.
The process for signing up for a Coinbase account is also pretty simple. Users need to enter their personal details and then create a password to log in. However, account holders will need to upload a photo of their ID and have their details verified. The requested documents for ID verification will depend on the user's country. Coinbase users should be truthful with the info they submit as it will dictate how much they can buy and sell, along with the services they can use.
Trading Experience
Fortunately, both KuCoin and Coinbase offer robust trading experiences. Those using KuCoin can either log in online or through the exchange's iOS and Android apps to view markets for coins, buy, sell, and trade. Traders can carry out market, limit, stop-limit, and stop-market orders and even engage in margin, future, and P2P trading. KuCoin also allows users to rely on a Trading Bot to serve as a robotic advisor to optimize portfolios.
Coinbase users can also log in online or use the platform's iOS and Android app to trade. Many familiar with Coinbase claim the aesthetics and trading experience is similar to a traditional online stock brokerage. Users who log in can view their assets in their portfolio, execute orders with just a few clicks, and research crypto prices and trends.
Coinbase Pro is best for high-volume and professional traders but is available for anyone with a Coinbase account. The Pro experience offers users more trade types like limit and stop.
However, Coinbase announced on June 23rd that they were looking to stop Coinbase Pro and merge its features into 'Advanced Trade' on the mobile apps and website. According to Coinbase, they were looking for a solution so users did not have to move funds between Coinbase and Coinbase Pro to harness different trade experiences.
Verdict - Depends On Your Needs
Both KuCoin and Coinbase are well-regarded exchanges with a wide range of features. Ultimately, making a choice between the duo comes down to the trader's individual needs. However, those based in the United States would most likely want to opt to use Coinbase due to the KuCoin limitations for American account holders.
Still Researching?
Those still researching more should visit Coinbase and KuCoin's websites directly to read more about both platforms and see their features.
Which one is best for trading?
Traders should opt for KuCoin as the exchange offers lower trading fees. HODLers should pick Coinbase as it will lead to lower buying and selling fees