What Is Monero?
Released in 2014, Monero (XMR) is a privacy-focused and open-source cryptocurrency that has attracted attention for its high anonymity. In contrast to many other cryptocurrencies like Bitcoin, Monero transaction details and amounts are completely private, which is also why Monero Casinos have risen in popularity.
While Monero's emphasis on anonymity has drawn critics, the coin remains one of the most popular 'privacy-focused' cryptocurrencies with a total circulating supply hovering around 18 million coins. As of early June 2022, Monero traded at around $188 per coin with a market capitalization of roughly $3.4 billion. If you want to further your knowledge regarding the question "What is Monero?" you may read our blog.
How Does XMR Mining Work?
Prospective Monero miners can either mine on their own since any typical computer can be used to mine XMR, or join a mining pool of collective resources.
Since Monero relies on a PoW algorithm, miners are tasked to validate transactions and rewarded with more XMR. Monero miners can use any sort of operating system, like Windows, macOS, Android, or Linux.
Unlike Bitcoin, there's no hard cap on XMR, which means there are plenty of opportunities for prospective miners to support the Monero network and earn crypto. As of May 2022, Monero miners earn a fixed reward of 0.6 XMR per block. New Monero blocks are mined every two minutes.
Considerations Before Monero Mining
Crypto mining is an exciting activity as it can be particularly lucrative if done correctly. Many crypto users also find enjoyment in supporting a network with the added bonus of collecting crypto along the way.
Mining Calculator
Prospective miners should first turn to Monero's mining calculator tool to calculate estimated profit. You will need to input the hash rate of your computer, electricity costs, and power consumption to come up with a total. The calculator regularly updates based on the latest mining data.
Hash Rate
While any standard computer can become a Monero mining machine, it's important to understand that a machine with high processing speeds (hash rate) will be more effective. A PoW algorithm rewards miners who solve complex mathematical puzzles first. Prospective miners can research well-known computer CPUs to ensure they have a competitive machine.
Profitability
Alternatively, some crypto users join mining pools or turn to a cloud mining service to collect XMR rewards. Mining pools charge service fees but pool collective resources to distribute rewards among participants.
Mining pools increase the chance and frequency of rewards as long as the user is comfortable with the pool collecting a fee. Several websites exist where crypto users can check out active mining pools and the hash rate to understand what option will reap the largest amount of profit.
With cloud mining, users simply sign up for an account on a cloud mining provider, pick the coin they want to mine, and then pay to 'rent' mining machines without having to actually manage or handle physical hardware. Cloud mining is a popular option for those comfortable with paying fees but unwilling to wrangle with physical hardware or uninterested in joining a mining pool.
The Steps To Mine Monero
Step 1: Get A Monero Wallet
Prospective miners should first find a crypto wallet that supports Monero and go through the signup process. It's always vitally important when signing up for a new crypto wallet to carefully write down the mnemonic phrase and store this key detail in a safe place.
First, you should visit a website like MyMonero to start installing the application to create a wallet. Note the mnemonic phrase to ensure you can recover funds in case something happens to your wallet.
After creating a wallet, note down the address so you know where your mining rewards are going too.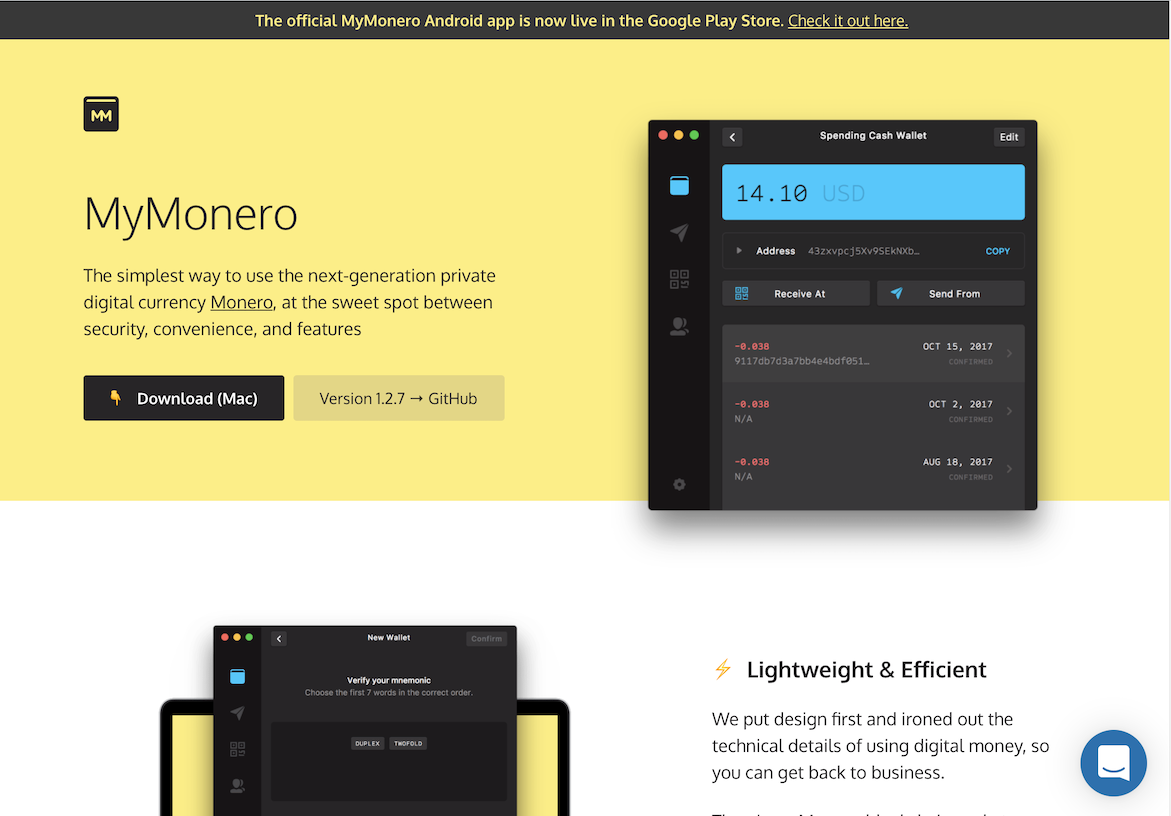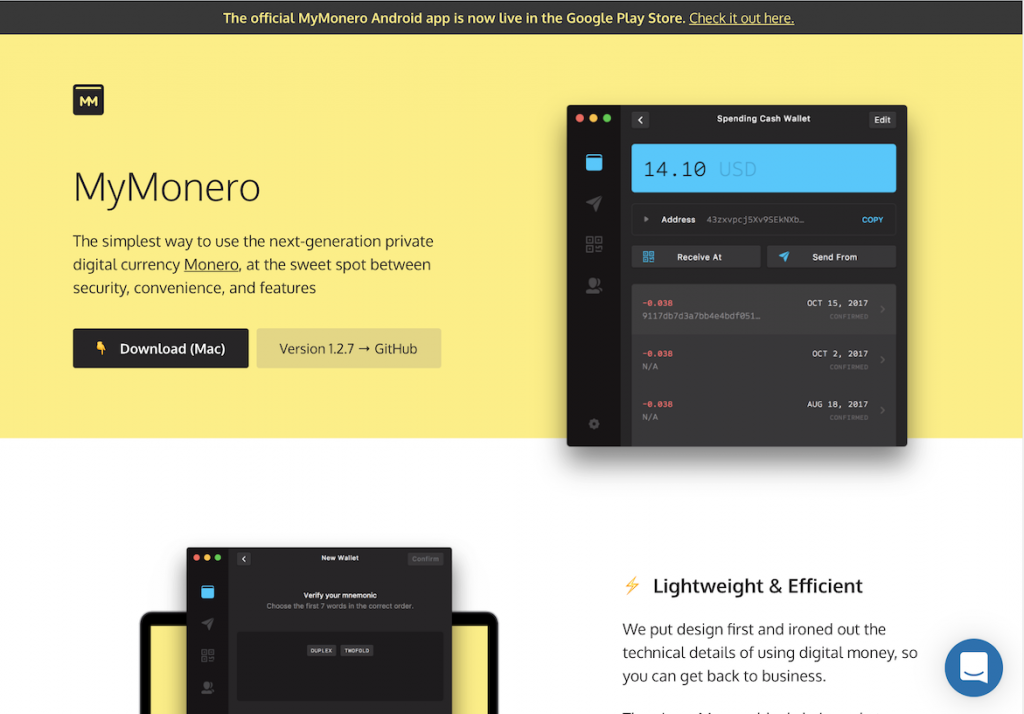 Step 2: Set Up Mining Software
Next, miners should download a well-known and popular Monero mining software like XMRRig or Cudo Miner. Windows users might need to go into their settings to add a security exception so antivirus software does not block the download or inhibit installation.
As you can see, the website of a mining software like XMRrig is pretty easy to navigate with large download buttons.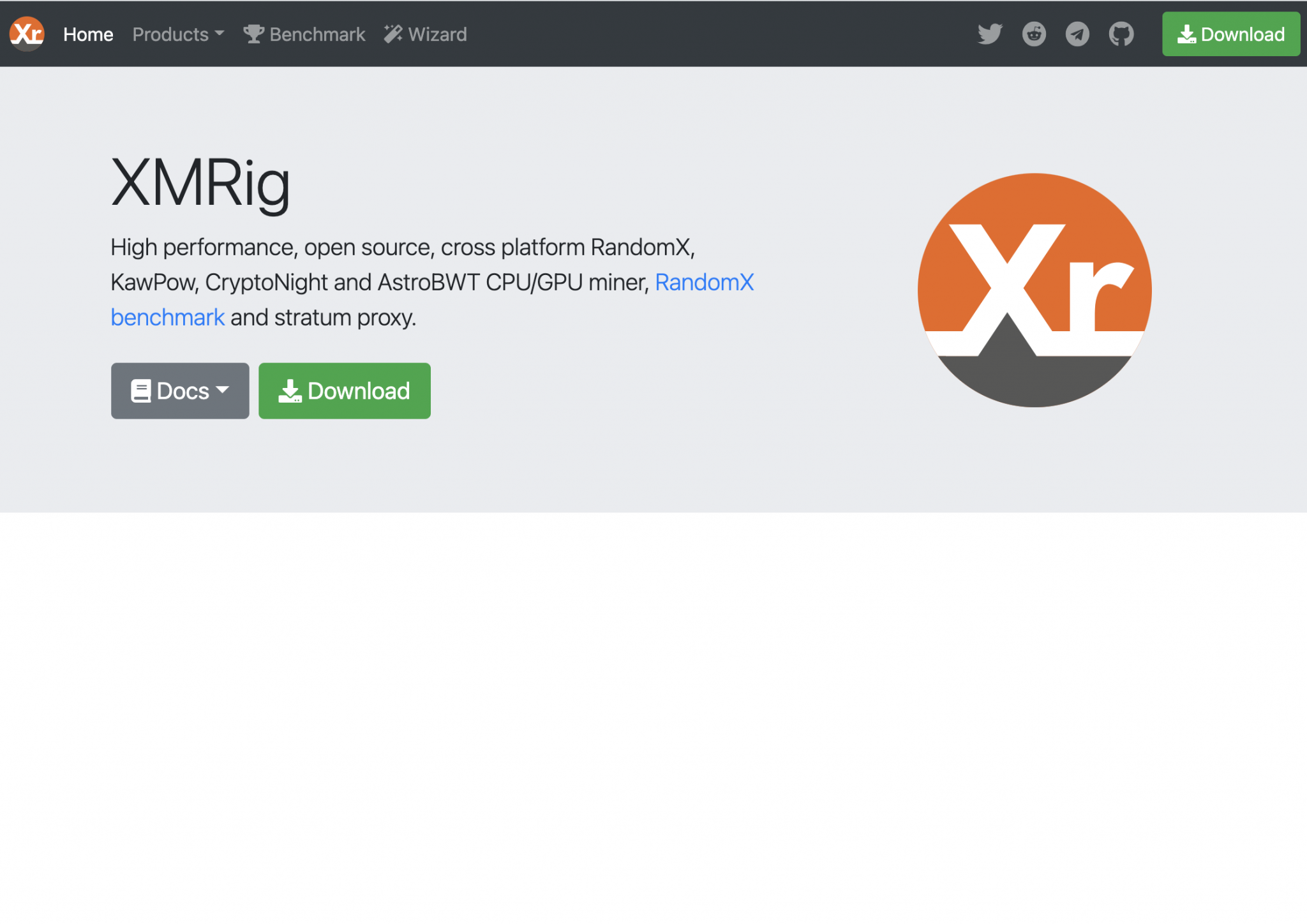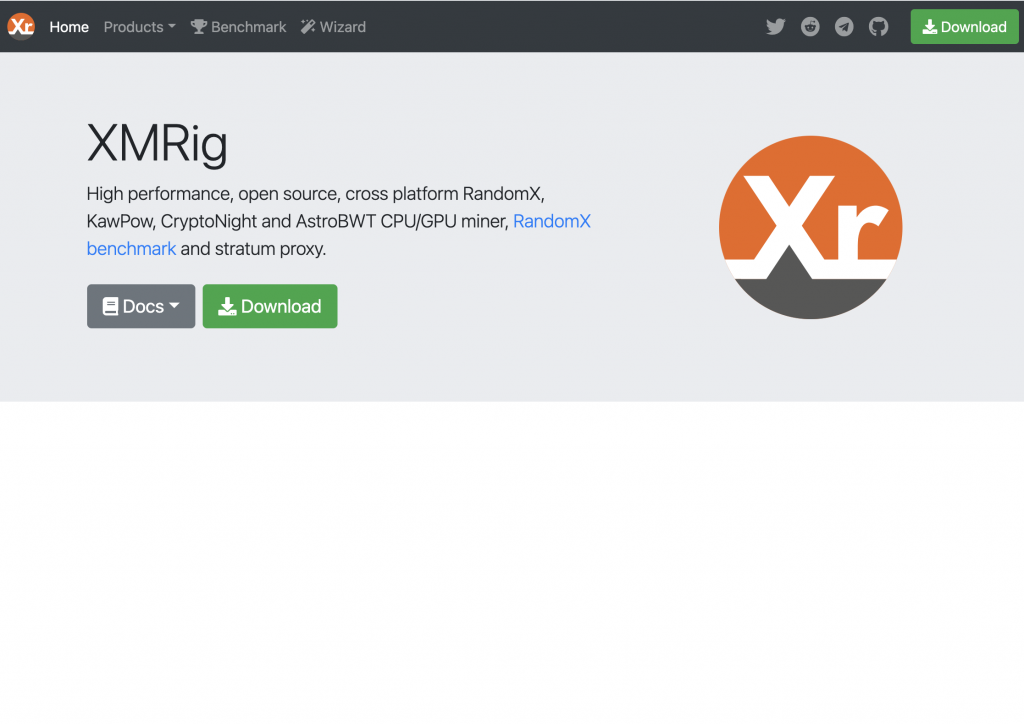 Step 3: Pick A Mining Software
Unless they have a lot of equipment, most solo Monero miners will have enough CPU power to profit, which leads many to become involved with a mining pool.
As you can see below, a website like the Monero Pool List website tracks 25 different mining pools and presents an easy display of the number of miners, fees, hash rate, and minimum payout.
Clicking on each pool takes you to the website so you can confirm your machine is in sync with the pool. Miners can paste their wallet address on the website of their chosen pool to see past payments.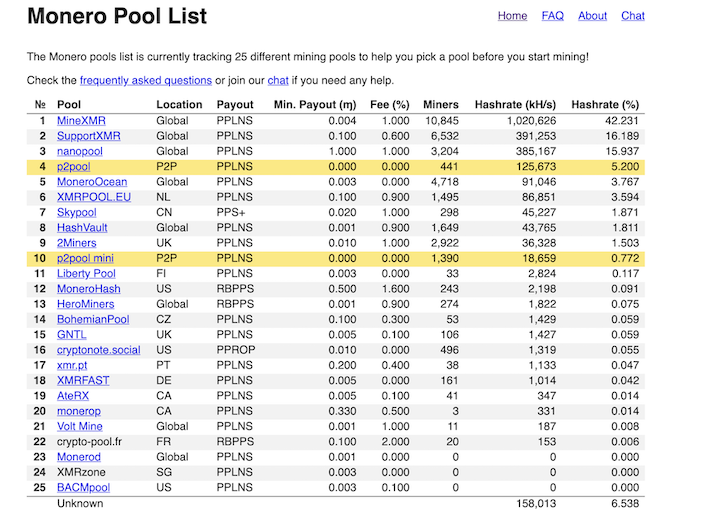 GPU Mining
Those with more powerful computers, like gamers, might opt to GPU mine Monero as opposed to using their CPU. GPUs can offer much higher hash rates and computers can also support many more GPUs than CPUs. Gamers often choose to GPU mine as their machines often already feature powerful technology.
Prospective miners can visit websites like monerobenchmarks.info to check and see if GPU mining provides more hashing power. The steps to GPU mine are largely the same as the steps for CPU mining, including configuring the config.json file as needed.
It's Time To Mine Monero
Crypto users who choose to mine solo, join a pool, or engage with cloud mining will soon start to collect XMR rewards if they are properly set up to mine.
Monero remains one of the easiest cryptocurrencies to mine, as the project's egalitarian emphasis ensures just about anyone with a computer (or interest in mining) to earn passive income. Monero's privacy emphasis also makes the coin a popular option for those looking to buy digital assets.
Miners should always keep watch on XMR's price, electricity costs, and any other financial considerations related to mining to ensure the operation remains profitable.
Those who follow all of the above steps will soon see how easy it is to mine Monero.
FAQs
Is it worth it to mine Monero?
Miners must make a choice on their own to see if Monero mining is profitable after calculating electricity cost, computer hardware costs, and the hash rate.
Is Monero mining difficult?
No, Monero mining is very easy and can be done on a computer or laptop. The Monero team is focused on ensuring ordinary people can mine and earn money.
What is the best Monero mining hardware?
The Ryzen 9 5950X and 3950X CPUs are popular choices for Monero miners. Monerobenchmarks.info is a good resource for those looking for the latest Monero mining hardware.