Importance of Studying the Crypto Trends
Given the continued high interest in cryptocurrencies, understanding the trends that will shape the market in 2023 is crucial for investors, businesses, and individuals, because:
It helps investors stay informed about the direction the market is likely to take,

It enables businesses to make informed decisions about investments and partnerships,

Understanding the crypto trends allows individuals to make informed decisions about their investments.
The Adoption of Crypto Will Grow
Crypto had a tough year in 2022, with most cryptocurrencies plummeting in value and investors losing millions. However, experts expect interest in using crypto as a payment method to continue in 2023.
Institutional investment in crypto is gaining momentum. More people are becoming familiar with crypto and its underlying technology, and the number of people using these assets will likely continue to grow. As of February 2023, the total global market capitalization of all cryptocurrencies is $1,070 billion, making it enough to be the world's 23rd largest economy by gross domestic product (GDP).
Furthermore, the number of registered blockchain wallets has exceeded 81 million, indicating an increasing number of people using these assets. This could increase demand and liquidity in the market, make crypto assets more popular as a store of value, and grow their adoption by institutions.
Mastercard and Google are supporting this trend, with Mastercard rolling out plans to act as a bridge between crypto trading platforms and major banks, and Google allowing customers to pay for some cloud services in crypto starting in early 2023.
Increased Crypto Regulation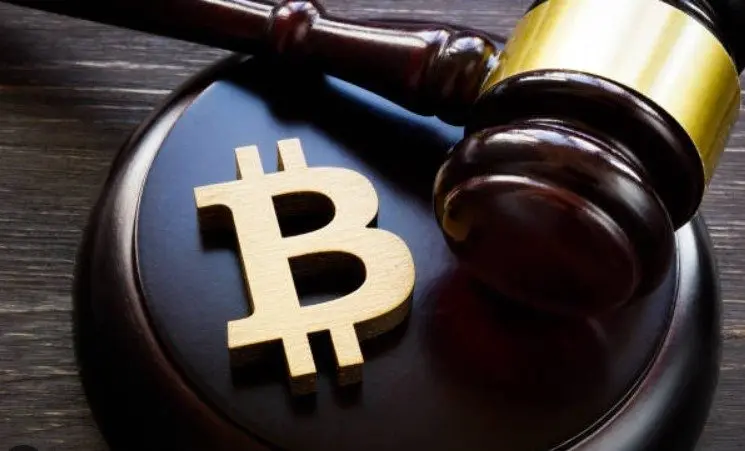 The collapse of FTX has brought attention to the potential risks and dangers of the largely unregulated crypto market for consumers. As a result, regulatory authorities worldwide recognize the need for stricter supervision and transparent regulatory frameworks in the cryptocurrency sector to prevent similar incidents and curb misuse.
The crypto industry has struggled to self-regulate, leading to the development of stricter regulations aimed at protecting investors in crypto products. Thus, the industry is aiming to ensure compliance and transparency from crypto companies, and build confidence in the market. These regulations will address various risks and challenges in the crypto industry, including cryptocurrencies, crypto assets, stablecoins, DeFi, NFT, lending, and staking while allowing technological advancements.
In 2023, regulatory authorities are expected to impose stricter rules for crypto companies, increasing scrutiny on account balances and reserves at centralized crypto exchanges. This will make it easier for investors to keep records of capital gains and losses, and detect cybercriminals. Still, it may also impact the cryptocurrency's price in volatile markets.
The call for added regulation and security comes from financial, judicial, government, and consumer rights advocates, mainly in response to the FTX collapse. There'll likely be more regulation and stricter enforcement in the crypto market worldwide, as a response to the failures in management, insufficient reserves, and limited scope of audits that caused the FTX collapse.
This could include greater oversight and tougher crypto market regulations for holding digital assets, such as cryptocurrency, which might mean that institutions will have to hold the charters or qualify as a registered broker-dealer, futures commission merchant, or be a certain kind of trust or foreign financial institution.
More Central Bank Digital Currencies (CBDCs)

CBDCs are digital versions of a fiat currency backed by a central bank.
The use of CBDCs (Central Bank Digital Currencies) will bring in a new era of trade agreements, economic value creation, hardware manufacturing deals, and bilateral relations on a global scale.
They have been gaining popularity since the introduction of the Bahamian Sand Dollar in 2020, and the pilot launch of the Chinese digital Yuan last year, which has already earned millions of users and billions in transaction volume.
China has tested and launched its digital currency. This initiative will replace the old-age cash system. The digital Yuan is already available in 23 cities in China and is expected to be rolled out nationwide in the coming year.
Similarly, Sweden's central bank has also launched its proposed digital currency, with similar trends expected for GBP, USD, and Euro to introduce their digital currencies soon. The expectations are high for the introduction of GBP, USD, and EUR CBDCs in 2023.
A Growth in Stablecoin Investment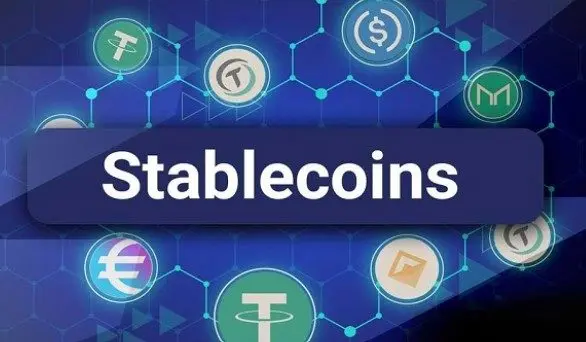 2022 has been quite unstable for cryptocurrency investments, which is expected to result in an increased focus on stablecoins in 2023. Many crypto investors are seeking a safe haven from the cryptocurrency market's volatility, and stablecoins are emerging as a major trend in the crypto space.
Stablecoins are digital currencies designed to be more stable than other cryptocurrencies. Unlike traditional cryptocurrencies, which can be highly volatile, stablecoins are pegged to a stable asset such as the U.S. dollar or a commodity like gold.
One of the main advantages of stablecoins is that they offer a level of predictability and stability that other cryptocurrencies cannot match. This makes them an attractive option for investors looking for a reliable way to invest in crypto.
However, stablecoins are not without their drawbacks. One of the biggest challenges facing stablecoins is a lack of trust. Many investors are skeptical of these digital currencies, and it may take some time for them to gain widespread acceptance.
Despite this, the stablecoin concept will continue to gain traction in 2023 as investors seek more reliable ways to invest in cryptocurrencies.
Layer 2s Will Continue to Grow in Popularity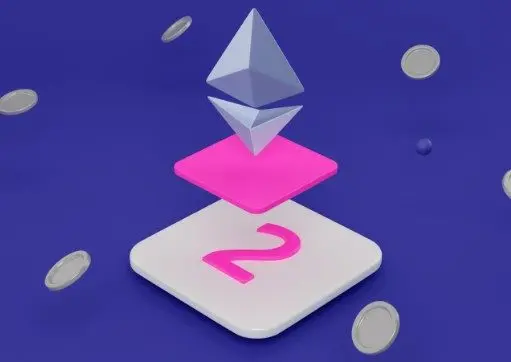 The adoption of Web3, a decentralized internet powered by cryptocurrency incentives, continues despite the bear market in 2022.
This has led to a growing demand for layer-2 solutions, which are secondary frameworks or protocols built on top of existing blockchains that improve scaling capabilities without requiring structural changes to the base layer.
Layer-2s also leverage the security of the main chain and allow users to continue using Web 3.0 applications without disruptions caused by heavy traffic. The primary Ethereum layer-2 solutions, including Arbitrum, Optimism, and Polygon, have a consistent user base, with nearly half a million daily users across the platforms.
The transaction volume on these networks has also surged, with daily transactions hitting new records. With more complex transactions requiring smart contract complexity, layer-2s offer cheaper gas solutions and exclusive dApps like Perpetual Protocol, Synthetix, and Honor World.
As a result, there is a trend towards layer-2 solutions replacing many of the transactions that were once exclusive to Ethereum.
Rapid Developments in DeFi
Decentralized Finance (DeFi) is a transformative technology that has revolutionized the world of finance and investment. Unlike traditional finance, DeFi utilizes smart contracts to facilitate transactions without intermediary banks, making it a decentralized financial space free from governmental interference.
The DeFi ecosystem has been rapidly growing, with new functionalities and applications being constantly added. However, it is still in its early stages and faces several challenges before reaching its full potential. Despite the recent growth and attention that DeFi has received, it remains a small player compared to traditional financial systems.
DeFi has the potential to disrupt traditional finance and bring financial services to underbanked populations. It offers a variety of products, including staking, lending, swaps, LPs, and yield farming. It is expected that these products will see a dramatic increase in user penetration.
In 2023, we can expect to see many new twists on existing DeFi services, such as gamification features that allow yield farmers to use ArbiSmart NFTs with various game characteristics to boost their profits from staking. As the technology and infrastructure for DeFi continue to improve, more investors and users will become interested in this new way of conducting financial transactions.
However, it is crucial to recognize that DeFi is a rapidly evolving ecosystem that still needs to address various challenges, such as scalability, security, and regulation.
DeFi and other emerging crypto developments, such as DAOs, are expected to be the highest growth areas of crypto in the coming years. Investors looking to make gains in smaller regions of crypto will want to watch Ethereum, Solana, Polkadot, and Cardano coins in 2022.
Moreover, DeFi is part of a broader trend called Web3, which calls for a new, decentralized iteration of the internet incorporating blockchain and non-fungible tokens. While some entrepreneurs remain skeptical, Web3 and DeFi offer the potential to transform the crypto space and bring about new trends.
5G Integration into Cryptocurrency
5G technology is a popular topic that promises to revolutionize many industries due to its high capacity and low-latency nature, offering faster data transmission options. With the integration of 5G technology into the blockchain, the speed of cryptocurrency transactions can be significantly enhanced.
The adoption of 5G technology on a broad scale could lead to the crypto market's democratization of trades and transactions. Thus, traders and systems can carry out transactions with equal efficiency and at faster speeds, regardless of their location or the location of their crypto exchange.
With this, every user would have an equal chance of capitalizing on the opportunities presented by cryptocurrencies. Integrating 5G into blockchain technology would provide an equal playing field for all users and promote financial inclusion.
As the adoption of 5G continues to spread, it will be interesting to see how it will transform the landscape of the cryptocurrency market.
Meme Coins are Taking the Lead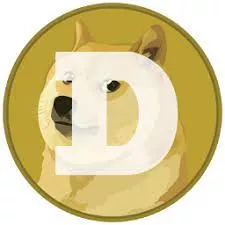 Staying up-to-date with trends is essential; this is where meme coins come into play.
One such coin that garnered significant attention this year is Dogecoin, which received endorsements from notable figures such as Elon Musk, Mark Cuban, and Naomi Osaka. Though the currency began as an internet joke, it has established itself as a prominent player in the cryptocurrency industry.
While it was initially introduced in 2013, its popularity surged in 2021, demonstrating that while it may have had a humorous origin, it is now a substantial asset to be taken seriously.
Currently, over 200 meme coins are in circulation, and the trend is expected to continue until at least 2023 due to the hype they generate. The most recent addition to the meme coin family, Tamadodge, has become an instant hit among investors.
However, investing in meme coins is fraught with risk, and their value is linked to strong pop culture references, leading to rapid price fluctuations compared to other cryptocurrencies.
Increase in Crypto Arbitrage Bot Trading
The continued growth of the cryptocurrency market has attracted more investors looking for opportunities to profit. This increased interest in the market has led to a rise in the number of trading bots available that can automate the process of finding and exploiting price discrepancies across multiple exchanges.
These bots use high-frequency trading tactics that rely on algorithmic and artificial intelligence. This eliminates the need for human intervention, thus reducing the risk of errors while also increasing the speed and accuracy of trading activities.
The low risk and consistent revenue generation provided by arbitrage make it an attractive investment strategy for investors who want to minimize risks while maximizing returns, and the trend is expected to grow further in 2023. 
In 2023, the infrastructure supporting cryptocurrencies is expected to undergo enhancements to exchanges, wallets, and payment processors, allowing for more seamless transactions. These improvements will make it easier for individuals to purchase, sell, and use cryptocurrencies as a part of their everyday activities.
Alongside these enhancements, technical advancements in DeFi markets will also continue, leading to the development of more complex applications and online payment systems. In line with this, we are likely to see a surge in the emergence of DeFi wallets that provide a high level of security, which will further enhance the usability and reliability of the DeFi ecosystem.
NFTs are gaining popularity despite the drop in sales volume during the prolonged bear market. Major corporations like Coca-Cola, Twitter, and Visa use NFTs to enhance their brand image. Disney has recently launched NFT-based digital collectibles with Marvel and is actively seeking experts in the field.
However, the emotional value and endless benefits of owning an NFT are not always clear to the holder, which may hinder adoption.
To address this 2023 in 2023, teams are working to provide genuine, continuous utility, and a sense of ownership to the holders' community. Small and medium-sized brands and individual creators are expected to embrace NFTs to enhance and retain customer loyalty. Users' entry barriers should be reduced through easy-to-use wallet services and tools that allow non-crypto-savvy individuals to leverage Web3 stacks effectively.
Marketplaces such as OpenSea and services like RareCircles and CIETY enable the launch of NFT communities without coding or technical expertise. These tools are expected to drive further use cases and adoption.
The unpredictable nature of the cryptocurrency market has been evident in the past. However, the industry is constantly evolving, and despite a rough 2022, 2023 looks set to be a major year for crypto, with significant growth expected across a range of areas.  As more businesses and individuals adopt crypto as an everyday means of payment, the industry can expect to see an increase in regulation and the launch of more central bank digital currencies.
The bear market of 2022 has fueled investment in stablecoins to mitigate the fear of volatility, and Layer 2s are expected to continue growing in popularity.
The rapid developments in DeFi, coupled with 5G integration into cryptocurrency, promise to bring many exciting new opportunities. 
With so many exciting developments on the horizon, the crypto trends of 2023 are worth keeping an eye on.
Will the crypto market recover in 2023?
The crypto market is expected to experience a complete resurgence in 2023, leading many investors to search for the most profitable investment opportunities. Tokens like MEMAG, FGHT, CCHG, TARO, and RIA are considered premium options for investors.
What are some of the crypto trends that are likely to shape the market in 2023?
Some of the trends that are likely to shape the cryptocurrency market in 2023 include increased institutional adoption, growth of DeFi, the evolution of security tokens, advancements in blockchain technology, and increased regulation.
Will Dogecoin go up in 2023?
The expected minimum price for Dogecoin in 2023 is $0.13, with a potential maximum price of $0.16. The average trade price is anticipated to be around $0.13. This would represent a significant return on investment of over 40% based on current prices.
How will institutional investment affect the cryptocurrency market in 2023?
The institutional investment will significantly impact the cryptocurrency market in 2023. More people are familiar with cryptocurrencies, and demand and liquidity are increasing, making them a popular store of value.
Will DeFi grow in popularity?
Yes, DeFi is expected to grow in popularity with new functionalities, applications, and updates being added to existing services. However, challenges such as scalability, security, and regulation still need to be addressed.
What kind of advancements can we expect in blockchain technology in 2023?
You can expect advancements in blockchain technology with the integration of 5G, significantly enhancing the speed of cryptocurrency transactions, promoting financial inclusion, and providing an equal playing field for all users.
How will the regulation of the cryptocurrency market change in 2023?
Regulatory authorities will impose stricter rules in 2023, increasing scrutiny of centralized crypto exchanges' account balances and reserves. The aim is to protect investors, compliance, and transparency while allowing technological advancements.
What role will NFTs play in the cryptocurrency market in 2023?
In 2023, NFTs are expected to be widely adopted by small and medium-sized brands, as well as individual creators, as a means of enhancing and retaining customer loyalty. Users' entry barriers will be reduced through easy-to-use wallet services and tools that allow non-crypto-savvy individuals to leverage Web3 stacks effectively.
How will stablecoins impact the cryptocurrency market in 2023?
Stablecoins are expected to become a significant trend in the cryptocurrency market in 2023, offering predictability and stability amidst the unstable crypto market. They will be an attractive option for investors seeking a safe haven from the volatility of other cryptocurrencies.