A 2020 survey by Statista indicates that out of a sample population of 500 respondents, 37% were ready to quit their day jobs and focus entirely on crypto DeFi games. Think about it, would you rather stay in the office, sock in all the work pressure, or make money while having fun in the comfort of your home? Well, at dappGambl, we love DeFi games, but of course, our jobs come first. It's different for some people though. dappGambl brings you a one-of-a-kind read on DeFi games. So breathe, in, relax and stick with us to the end.
To understand DeFi Games, we first need to define DeFi. The word DeFi comes from two words- Decentralized and Finance. This is a financial sector with no central authority. It's an emerging technology that totally eliminates the need for third-party in banking transactions through the power of blockchain and smart contracts. Users can open crypto wallets, take loans and even lend with zero intermediary interferences. DeFi Games are games built on the concept of permissionless and trustless decentralized finance blockchain technologies. The key characteristic of these games is that users make money when they play, and all transactions are immutably recorded into a public blockchain ledger. Players must select or buy an NFT avatar to represent their character in the game. Typically, these NFTs can be purchased from third-party exchanges like OpenSea or the in-game market. Players can also trade in NFTs and make money. Classic board monopoly or Minecraft are real-world examples similar to Defi games, except they are not built on the blockchain network. The decentralized games ecosystem is 100% autonomous with no third-party control and interference. There cannot be a successful Metaverse without DeFi. Therefore, most DeFi games also double up as Web3 or Metaverse games.
Top DeFi Games to Check Out
There are currently thousands of fully developed and upcoming DeFi games already. New DeFi users can easily get confused or even fall into scams because there is no scam-free money-making industry. We care about our readers, so our team of experts put in the work to dig out the best DeFi Games for our readers.
My Defi Pet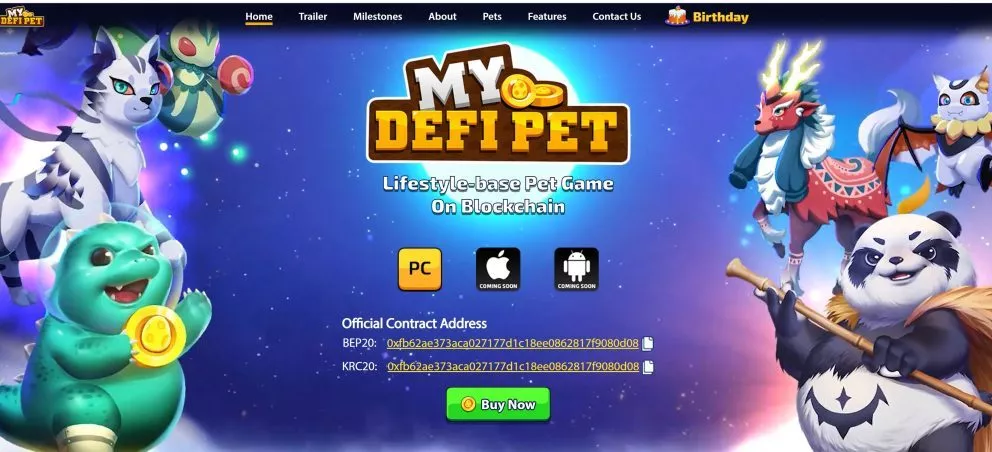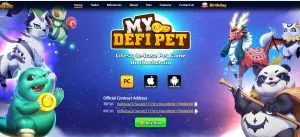 My Defi Pet is one of the new DeFi games on the market. Developed by Vietnamese TopeBox, My Defi Pet combines NFTs and DeFi to become a mass adoption blockchain-based game. The gameplay involves breeding, trading, battling, and collecting different pets. It's powered by DPET tokens, it's native coins. Players can place a bid on new pets born every hour or combine any two unique pets to create a new breed. You can also allow your pets to evolve when they reach certain stages in their life cycles. My Defi pet gives players a chance to win actual prizes to the tune of 100,000 USDT by simply participating in in-game events. If you're looking for free DeFi games, look no further. My Defi Pet has a free-to-play feature, although users may be required to pay to access premium game functions.
Mechanism: Breeding and Trading
Blockchain: Binance Smart Chain & Kardia Chain
DeFi Kingdoms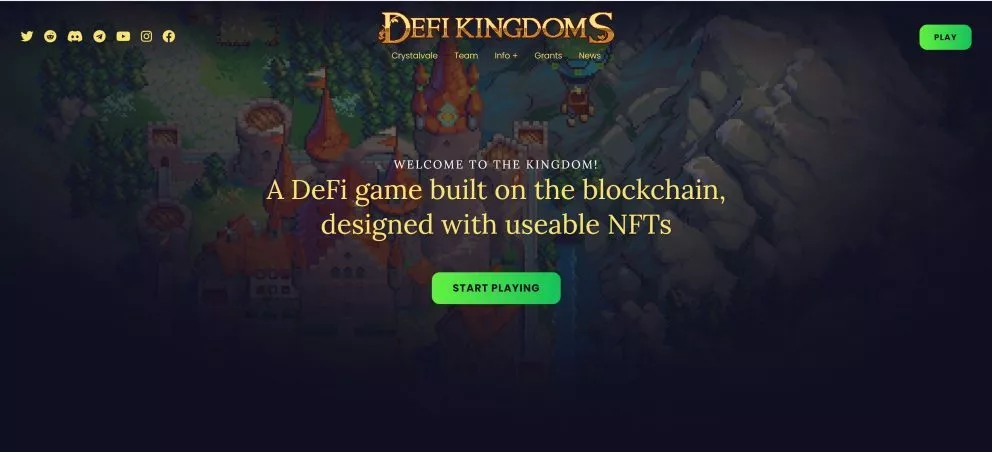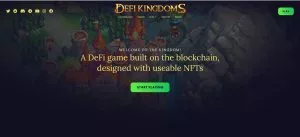 DeFi Kingdoms is a blockchain-based fantasy realm play to earn crypto game. It's first a decentralized exchange supporting liquidity mining and NFTs. That means the game feature is a secondary function. Nevertheless, the developers managed to seamlessly combine all these features into the biggest game on the Harmony blockchain. Players choose between adventures and quests, battles with other players, or lands to explore. Upgrading from one hero to another is possible by simply buying a superior NFT from the in-game marketplace. Players can also own land and develop it.
Game Mechanics: Building and Trading
Blockchain: Harmony
The Sandbox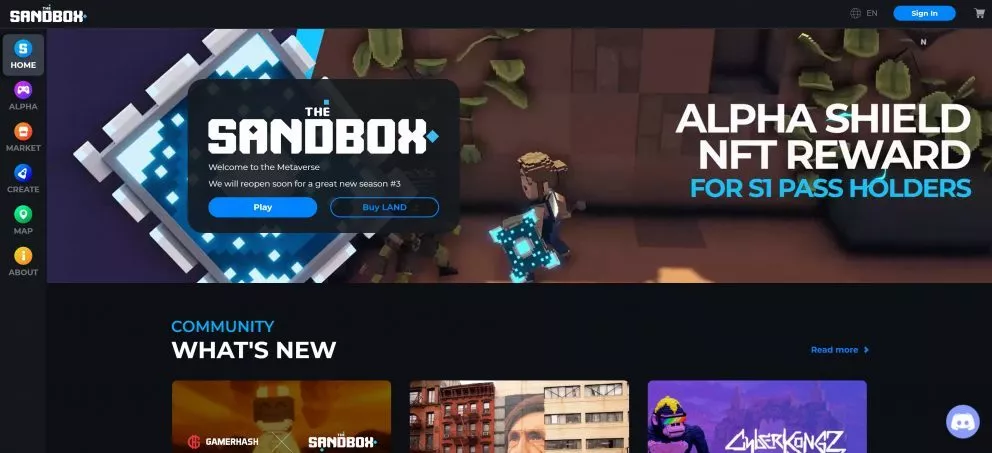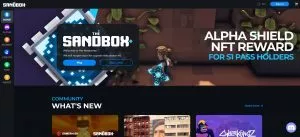 Picture the creativity of children when playing with sand on the beach. That could be The Sandbox in real life. The Sandbox is a blockchain-based game that gives players the autonomy to think and create anything. Players can build new DeFi games for other players or create NFTs to use in the game and sell to other members. Just like in real life, land is a basic factor of production in the Sandbox ecosystem. Users need land to build games, estates, towns, and even districts. The Sandbox has top-notch graphics that give it a real-life feel; houses, land, cars, flora, and fauna all look natural, like what you'd find in the real world. The project has partnered with entertainment veterans like Atari and Bored Ape Yacht Club to create a unique player experience.
Game Mechanics: Building & Trading
Blockchain: Ethereum
My Neighbor Alice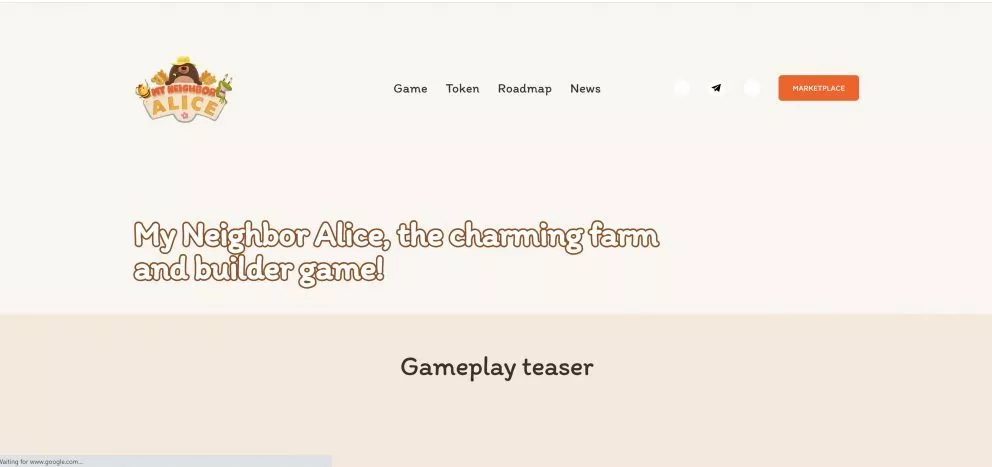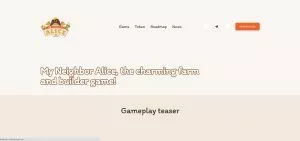 My Neighbor Alice is a popular multi-player GameFi developed by Antler Interactive built from the concept of Animal Crossing. Players move around creating networks and collecting unique NFTs that they can then use to build their empires. You will love playing this game as it stretches to the scope of your imagination. You can create anything you want; lakes, mountains, and even snow. Anyone who loves playing Sandbox DeFi games will enjoy playing My Neighbor Alice as they have a close resemblance. If you're totally new to this, don't worry. Alice, the lead character in this game, does a pretty good job at guiding users until they become familiar with the entire ecosystem.
Game Mechanics: Building and Trading
Blockchain: Ethereum
Bloktopia 21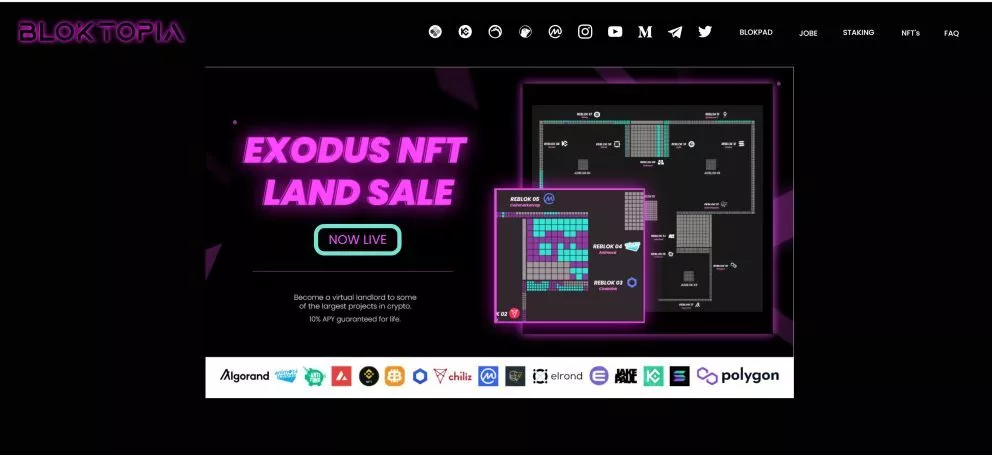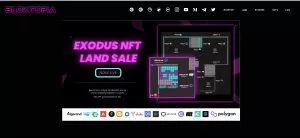 Bloktipia is a DeFi game built on the concept of a 21-story tower with a unique experience on each floor. Play Bloktopia if you're looking for an entirely immersive gaming experience. It runs on an NFT-powered economy where Bloktopia citizens own real estate, advertising space, accommodation, and even crypto exhibitions. Blocktopia's 21 floors are intentionally created to commemorate the 21 million blocks that make up Bitcoin. It's built on the polygon blockchain network to make crypto trading easy and convenient for everyone. The developers hope to achieve this by putting together all crypto enthusiasts into one fun and money-making community. Community members are called Bloktopians.
Game Mechanics: Building and Trading
Blockchain: Polygon Network
Axie Infinity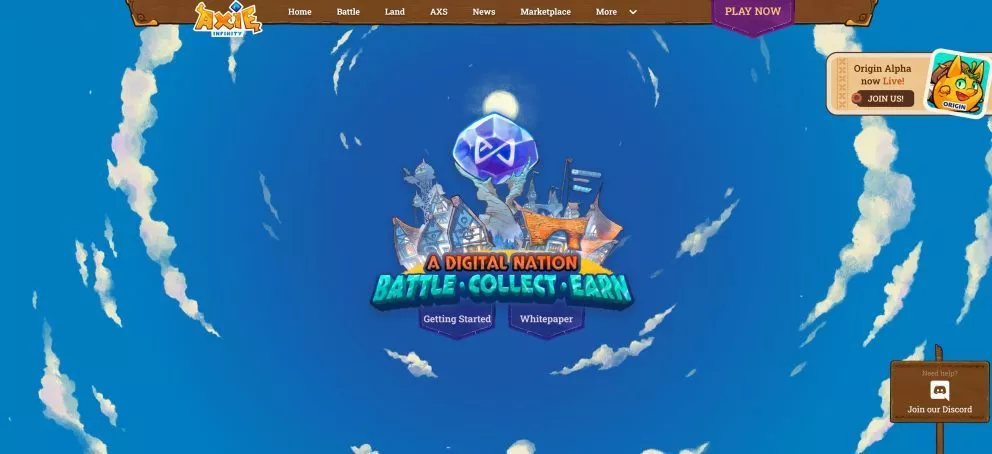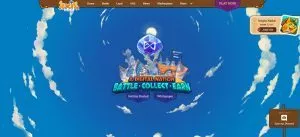 Axie infinity ranks among the top 10 DeFi Games as of writing this. If you enjoyed Pokeman, Axie Infinity will blow away your mind. In this DeFi game, players collect, fight and breed unique NFTs called Axies. Axies are monster-like beings inspired by How it works is a team of three Axies come together in combat, like in Pokemon, and earn Smooth Love portion tokens (SLP crypto tokens) when they win. Players can breed Axies to create more powerful teams or buy superior NFTs from the in-game marketplace. If trading runs in you, take advantage of your SLPs and breed unique Axies. You can then list them for sale in the marketplace and cash out huge profits. 
Game Mechanics: Role playing & Battling
Blockchain: Ethereum
Star Atlas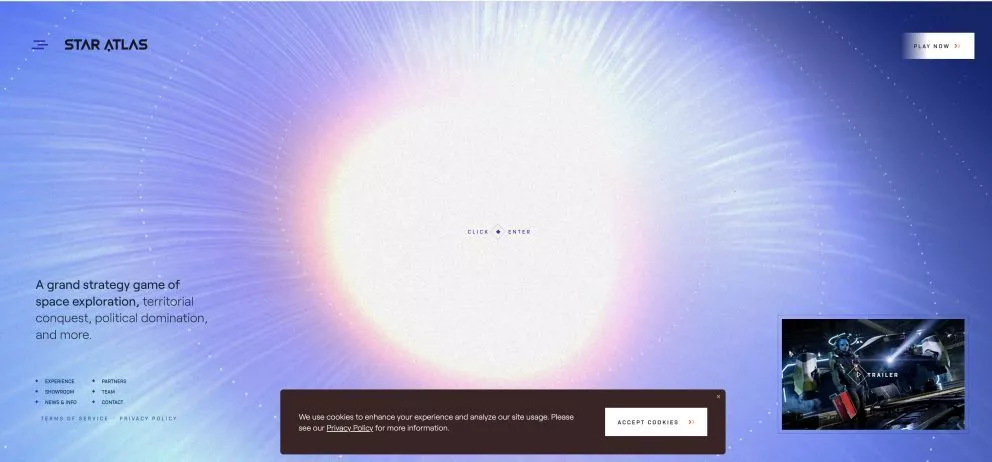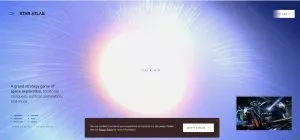 Are you one of those curious souls who would wish to travel to the future and back? Welcome to Star Atlas. Star Atlas is a fantasy-type role-playing DeFi game built on the concept of the future. Players explore the Star Atlas universe by traveling into the future. The cosmos is packed with all kinds of beings, from humans to robots and even aliens. How it works is that as players travel, they discover new universes and engage in a battle to control them. Just like on earth, different universes in the Star Atlas realm have different vital resources in each section. Players can role-play as doctors, pilots, business people, or even consultants and earn actual revenue. Anyone who loved Farmlands will feel at home while playing Star Atlas. 
Game Mechanics: Role Playing & Trading
Blockchain: Solana
Decentraland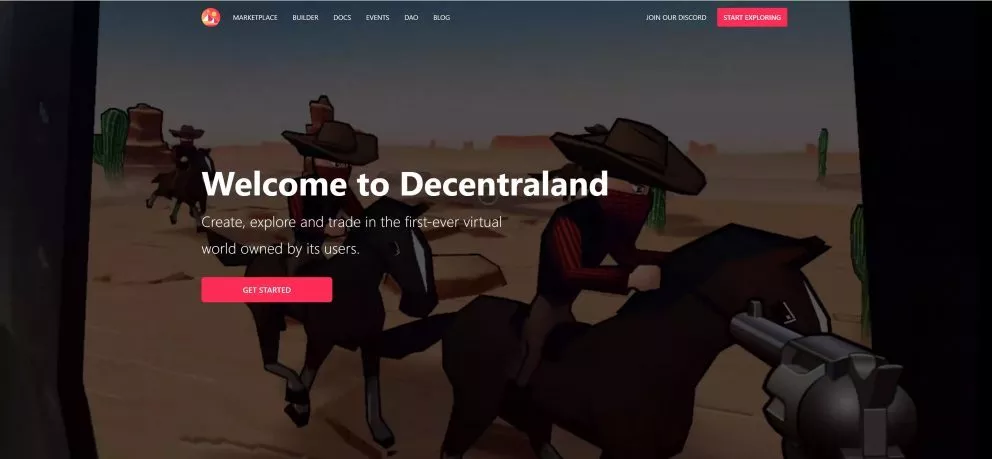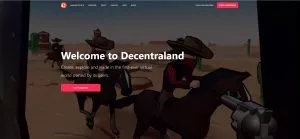 Decentral land is another popular DeFi game that has gained a huge following. It's a 3D virtual open world where users can buy land and other in-game items as NFTs, using the native currency, MANA. It's been ranked the most sophisticated metaverse game so far. Each player has an avatar that represents their real self in the Decentraland universe. Landowners have the autonomy to manipulate it as they wish. One can hold it to resale at a higher value, build a home, a casino, a restaurant, or a business. The beautiful part is that you need zero skills to build on your land. The platform has a simple drag and drop mechanism for building anything you want. Landowners, who by default own MANA, also take part in governance through the MANA token to determine the future of the Decentraland community.
Game Mechanics: Building and Trading
Blockchain: Ethereum
DeFi and GameFi have many similarities. Maybe you still haven't figured out where the fence falls for each of them. Decentralized Finance is motivated by the need to replace the traditional, central financial sector. Instead of having your money in a bank whose control you don't have, you can use smart contracts to secure your money in a decentralized fashion. The thesis is that blockchain technology, which powers DeFi is inherently safe, immutable, cost-effective, and trustless. DeFi also promises more returns on investment to users than traditional centralized banking. For example, when you save $1000 with a centralized bank for a year, the institutions will lend out your money to other clients at an interest rate of, say 10% per annum. At the end of the year, you only get paid a meagre 2%, and the bank walks away with 8% after using your money for business. DeFi, on the other hand, allows you to lend your money in a peer-to-peer fashion and take home the entire interest earned. Click this link to learn more about DeFi.
GameFi resembles DeFi in multiple ways. For example, both of them are decentralized and have zero third-party intermediaries in their dealings. The difference, however, comes from the fact that GameFi happens in a game. GameFi is normally made up of games with some sense of economic environment linked to the blockchain and consequently to cryptocurrencies. Play to earn games exited way before DeFi. However, they were covered by dishonesty, and it would be almost impossible for players to dispose of in-game items. In many cases, in-game assets remained under the ownership of game developers, meaning users could only subscribe to them. GameFi eliminates trust issues and gives players a chance to own assets as NFTs fully.
In one sentence, DeFi is purely decentralized Finance, while GameFi is decentralized Finance combined with gaming.
DeFi has caused a quantum leap in the gaming sector. We are observing new possibilities that were unimaginable a few years back. All players can take part in governance and shape the future of their gaming ecosystem. Players can even design their own gaming environments and build unique games for other users to play. There is no doubt that the GameFi space will continue to evolve to improve player experience in the future gradually. With the Metaverse on the runway, GameFi possibilities are countless. We are heading into a future where gaming will be a career for many people rather than purely entertainment. Play-to-earn games are real, and the trend will grow bigger. As decentralized autonomous organizations evolve, game developers will probably seek ideas from the community members and build more demand-driven games rather than follow their own imagination. Games such as Star Atlas and Bloktopia 21 have introduced ecosystems where players cannot only have fun and earn but also learn. The future of GameFi is, therefore, vast. With new developments popping up every day, we can't draw a clear picture of what DeFi gaming will be like ten years from now, but one thing that's for sure is that upcoming DeFi games will be super immersive and fun.
DeFi games are just starting, and you will agree that they still have too much untapped potential. Gaming was previously set aside as a luxury for a few enthusiasts. Play-to-earn games are shifting the trend. Even people who never had an interest in gaming are getting attracted to the money-making opportunities it offers. Developers, on the other hand, have a fairground where they can build the best games on the open-source DeFi ecosystem and let the consumers decide for themselves what to play. The biggest achievement of GameFi is that players can customize their own experience. Whether you're looking for passive income from your crypto portfolio, entertainment, or both, don't hesitate to try out DeFi games. You may want to start with the ones discussed on this page before diversifying to newer ones. Feel free to share this page with your friends and family if you enjoyed reading. You may also want to learn about Defi Wallets.
1. How is DeFi different from GameFi?
The main difference between DeFi and GameFi lies in their functionalities. DeFi is meant to decentralize the financial industry and make it accessible to anyone with an internet connection. It removes intermediaries from Finance, making it permissionless banking. On the other hand, GameFi is DeFi combined with gaming. GameFi offers users a platform to play games and earn in the form of crypto and other blockchain assets like NFTs.
2. Are DeFi games safe?
DeFi games are built on blockchain technology and are inherently secure by extension. Blockchain technology is unhackable and trustless. Once a transaction is verified and recorded on a public ledger, it can't be reversed. DeFi games can be played anonymously, keeping the player's personal details safe from phishers.
3. Which are the best DeFi games today?
There are hundreds or even thousands of DeFi games floating around the internet. At dappGambl, My DeFi Pet, DeFi Kingdom, The Sandbox, and Axie Infinity are some of the DeFi games that we consider the best.