Pros
User friendly interface
Token swapping
Multiple device support
NFTs support
Highly secure
Cons
Relatively new platform
Learning curve for beginners
Introduction to Phantom Wallet
Phantom Wallet stands out as a leading digital wallet designed to provide users with a secure and user-friendly platform for storing, sending, and receiving Solana-supported tokens. It has established itself as one of the pioneering wallets in the Solana ecosystem, catering to the needs of both mobile and desktop users. Mobile users can enjoy the convenience on both iOS and Android devices, while desktop users can seamlessly add it as an extension on popular browsers like Chrome, Firefox, Brave, and Edge.
Excitingly, the wallet has now expanded its support beyond Solana. It recently announced that users can now transact Ethereum and ERC-20 tokens within its application. This forward-thinking initiative makes Phantom a major rival of EVM-compatible platforms like Metamask. In fact, some community members already refer to it as the Metamask of Solana. Its flexibility, versatility, and promise to deliver excellent services have seen it rank as one of the fastest-growing wallets in terms of number of users. In just six months after it was launched, it recorded an average of over 2 million active monthly users. According to GlobalFinTechSeries, this number grew to 10 million weekly by the end of 2022 with an average of 20 million + monthly on-chain transactions. There is no question about security. The wallet is safe with multiple features to protect users from all sorts of attacks, ranging from lost credentials to hacking attempts. Stay with us to the end of this Phantom Wallet review as we dissect the key features one by one.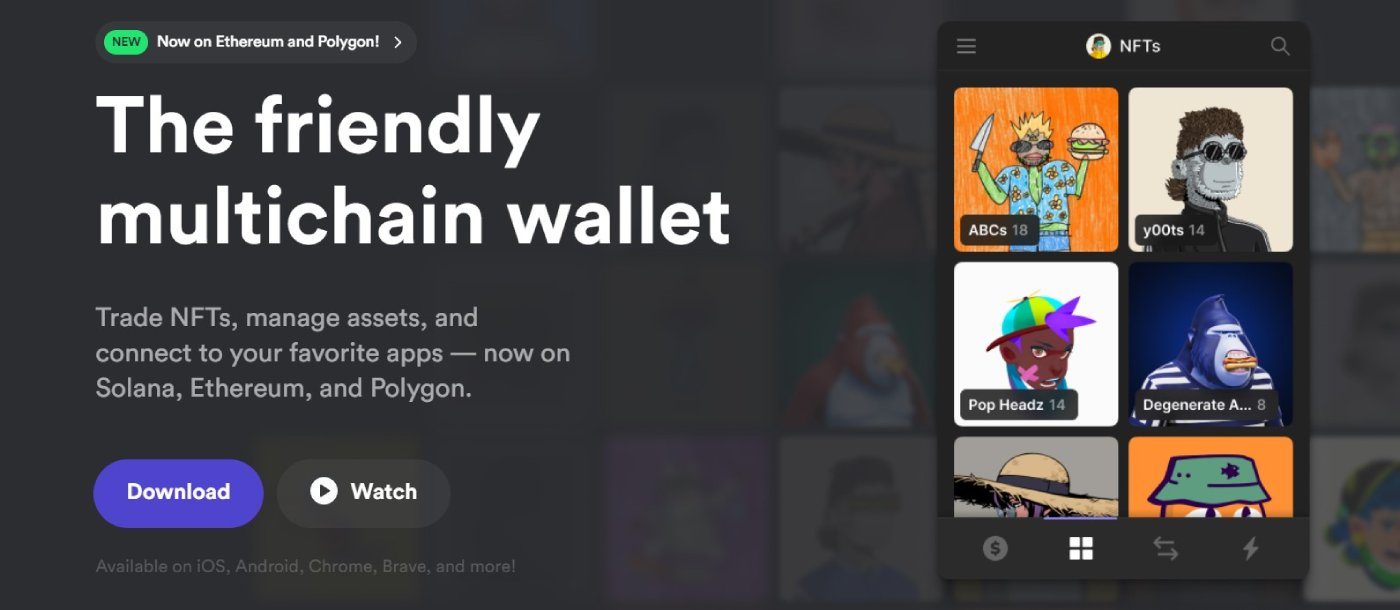 Type of Wallet 
Multiplatform non-custodial hot wallet including desktop (MacOS, Linux, Windows) and mobile (iOS, Android)
Price
Fees
The specific fee structure varies according to the type of transaction. Generally, it costs an average of 0.85% for swapping. Network fees are less than $0.001 in most cases.
Phantom Features
Wallet has a number of features that improve user experience and offer an optimal environment for handling digital assets. They include:
NFTs Support
The platform is truly multifunctional, not only offering support for coins but also NTFs through its integration with popular marketplaces like Magic Eden, OpenSea, and SuperRare. It performs better than Metamask in this area, as it also allows you to view all the metadata surrounding each NFT.
Swapping/Exchange Function
Wallet comes with an inbuilt decentralized exchange that facilitates instant token swapping of the supported cryptocurrencies. This saves time and costs as you don't have to send your tokens to a third-party platform to exchange them.
Staking Feature
Wallet users have an incredible opportunity to make passive income through staking. Users who wish to do so can easily select their favorite validator through the platform and delegate their SOL in return for interest.
Cross-Device Accessibility
Wallet offers multiple device functionality, allowing users to access their wallets and manage their assets on both mobile (iOS and Android) and desktop platforms.
User-Friendly Interface
Wallet has an intuitive and user-friendly layout that makes it simple for both rookie and experienced users to manage it.
Solana, Polygon and Ethereum Support
Initially focused on Solana, wallet has expanded its support to include Polygon, Ethereum, and ERC-20 tokens, allowing users to manage assets from multiple blockchains within a single wallet.
Wallet Security
Wallet places high emphasis on security, using tools like encrypted private key storage and secure transaction signing to protect users' money and private data. We will expound on this later in this article.
Token Management
You can conveniently store, send, and receive Solana-supported tokens, as well as Polygon, Ethereum, and ERC-20 tokens using the Phantom wallet. It offers a seamless and efficient token management system.
Browser Extension
Like Metamask, it offers browser extension compatibility with popular browsers like Chrome, Firefox, Brave, and Edge. With this feature, you can access your wallet directly from any supported browser with the click of a button, making it easy to interact with decentralized applications (dApps) and transact.
Number of Cryptocurrencies Supported
The wallet can be used to store any cryptocurrency or NFT that is built on the Solana blockchain. It also now supports Polygon and Ethereum. That means you can now use it with over 400,000 cryptocurrencies.
Earn (staking/rewards)
The Proof-of-Stake consensus mechanism keeps its network secure by having different token holders validate transactions. This process lowers the chances of monopolies rising and interfering with transactions. Validators get rewarded by transacting parties for helping them secure and complete their dealings. The Solana blockchain operates on a Proof-of-Stake mechanism and hence uses the same method to secure itself. Solana (SOL) token holders can actively participate in the network's validation process and earn attractive yields on their staked assets. To do so, they simply need to stake their SPL tokens. Staking can be compared to saving your funds in an interest-earning account. It allows users to passively earn a percentage return on their staked tokens, providing an opportunity to save tokens for the long term while potentially increasing their holdings.
To Stake SOL using Phantom Wallet:
Step 1: Ensure you have SOL tokens in your wallet
Step 2: Click on the Solana token balance in your wallet
Step 3: Click the "Start earning SOL" button
Step 4: Choose a validator to stake with based on your preferences
Step 5: Select the amount you want to stake and click "Stake" to initiate the process
Customer Service
Like TrustWallet, Metamask, and many non-custodial crypto storage solutions, this wallet doesn't have a live chat feature or support phone number. However, it offers its users reliable customer support through email and social media. The customer support team is known for its responsiveness and dedication to ensuring a positive user experience. Email responses are quite slow, ranging from about 24 to 48 hours, depending on the queue ahead, but they can be faster sometimes. The team strives to provide timely and helpful responses, addressing user queries professionally and efficiently.
We found out during this Phantom Wallet review that the website also maintains a comprehensive knowledge base and frequently asked questions (FAQ) section. These resources offer valuable information and step-by-step guides to assist users in troubleshooting common issues and understanding the wallet's features. Furthermore, the team actively engages with users through social media channels like Twitter and Discord. This community-driven approach allows users to connect with fellow wallet users, share experiences, and seek assistance from a supportive network of enthusiasts. Following these social media pages also helps you stay updated with the latest developments, as they are always announced to community members through these channels. Overall, customer support is regarded positively, as they demonstrate a commitment to ensuring user satisfaction and providing prompt assistance. Users can rely on the knowledgeable support team and the available resources to address their concerns and receive the necessary guidance to make the most of their wallet experience.
Hardware Compatible
As of writing this, the wallet offers hardware compatibility with the Ledger hardware device for Solana, Ethereum, and Polygon networks. To connect your Ledger device to Phantom without plagiarism, follow these steps:
Step 1: Ensure that your Ledger device is connected to your computer, unlocked, and on the home screen.
Step 2: Open the wallet extension that you have installed. To access the account switcher menu, click on the hamburger icon at the wallet interface's top-left corner.
Step 3: Look for the "+" button labeled "Add / Connect Wallet" and click on it.
Step 4: From the options presented, select the "Connect Hardware Wallet" button.
Step 5: A new tab will open, and Phantom will automatically detect your Ledger device.
SPV or Full Node
The wallet itself does not function as a full node or an SPV (Simplified Payment Verification) node, which is a critical distinction to make. Instead, in order to access blockchain data and communicate with the network, it connects to blockchain public nodes or validator nodes. A wallet may access real-time data, send transactions, and engage with dApps and smart contracts on the Solana blockchain by connecting to the company's network infrastructure. Instead of operating a separate independent node, it makes use of the existing network infrastructure.
Who is the Phantom Wallet Best Suited for?
Anyone interested in Solana, the Polygon network, the Ethereum blockchain, and decentralized applications (dApps) developed on these networks might benefit. Here are some user categories that might benefit most:
Solana Enthusiasts
If you frequently deal with Solana and Ethereum-based dApps and are actively involved in the ecosystems, this wallet offers a user-friendly interface and smooth network connectivity.
NFT Collectors
He is a great option for collectors because it supports Solana and Ethereum-based NFTs.
Decentralized Finance Participants
Users can access decentralized finance applications across the supported networks. If you want to engage in lending, borrowing, farm yields, or other DeFi activities.
Solana Validators and Developers
Provides essential tools for validators and developers working inside the Solana ecosystem to manage and test their projects.
Services Offered by Phantom Wallet
Wallet offers a range of services and features to enhance the user experience and facilitate interactions with the Solana blockchain. Some of the key services provided include:
Wallet Creation and Management
Allows users to create new Solana wallets or import existing ones. Users have full control over their private keys, ensuring the security and ownership of their funds. The wallet interface provides easy-to-use tools for managing multiple wallets and switching between them.
Asset Management
Enables users to manage their Solana assets efficiently on the go. Users can view their token balances, and transaction history, and track the value of their holdings within the wallet interface. The wallet also supports token swaps and transfers.
NFT Support
Has integrated support for NFTs. Users can view, manage, and discover NFTs from Solana, Polygon, and Ethereum on all supported mobile devices. All file formats are supported.
DeFi Access
The platform provides seamless access to decentralized finance (DeFi) applications built on Solana, Polygon and Ethereum. Users can participate in liquidity pools, yield farming, lending, and borrowing activities using their Solana assets. The wallet integrates with various DeFi protocols to simplify the process of interacting with these platforms.
Token Sales & Airdrops
Wallet users are able to participate in token sales and airdrops hosted on the supported networks. Users can easily contribute funds and receive new tokens directly to their wallet.
Security & Privacy
Prioritizes user security by storing private keys locally on the user's device. It also offers features like biometric authentication (fingerprint or face ID) to enhance wallet security. Additionally, the wallet encrypts sensitive data and utilizes secure communication protocols.
How to Create an Account?
To create a new wallet, follow these steps:
Step 1: Go to the Phantom Wallet download page through the homepage
Step 2: Select the version of the Phantom Wallet that is compatible with the device you're using. For example, if you're using a Google desktop PC, choose "Chrome" and then "Add as extension" to begin the download process
Step 3: Follow the instructions on the screen to successfully download and install the Phantom Wallet app on your device. When the download is finished, launch the Phantom Wallet browser extension
Step 4: Then, to start setting it up, click the "Create New Wallet" button
Step 5: Set a strong and secure password for your wallet. Make sure to remember or securely store this password, as you will be requiring it to access your wallet
Step 6: The wallet will now display a 12-word seed phrase. It is critical to copy and keep this seed phrase and store it in a safe place. The seed phrase serves as a backup. In case you ever lose access to your wallet, it can be used to recover it. Losing this 12-word phrase might cause you to lose your funds forever. It's best practice to keep the seed phrase offline or use a trustworthy password manager. Avoid sharing it with anyone or storing it in a digital format that is easily accessible such as a folder on your PC
Step 7: You are done! You will be provided with your unique wallet address. This address can be used to send and receive cryptocurrencies supported by Phantom
To make a deposit, follow these steps:
Step 1: Open your Phantom Wallet application on your preferred device (mobile or desktop). You can use the shortcut "ALT+SHIFT+P" on your desktop to open the browser extension version easily
Step 2: If you have unlocked your Phantom Wallet account using your password or biometric authentication, it should immediately open your dashboard
Step 3: Below the balance section, click on the blue "Deposit" button. This will bring up a list of cryptocurrencies starting with ETH, MATIC, and SOL
Step 4: Scroll up to select the specific cryptocurrency or token you want to deposit into your Phantom Wallet. You may use the search function to locate your preferred crypto easily
Step 5: Once you click on the crypto in question, a long string of alphanumeric characters will be generated, with a "Copy" button next to it. You will also see a QR code with the title "Deposit ETH" or whatever crypto you are processing. Lastly, at the bottom, there will be another button labeled "Transfer from Exchange" You can scan the QR code provided, copy the wallet address or hit the "Transfer from Exchange" button
Step 6: If you pick the last option, you will be given on-screen prompts to help you complete the transaction from MoonPay or Coinbase. Scanning the QR code will automatically generate your Phantom receiver address in your wallet's receiver field. Otherwise, you may manually paste it
Step 7: Specify the amount you want to transact, double-check the address to ensure its accuracy and confirm the transaction
Step 8: Wait for the deposit to be processed and confirmed by the blockchain network. The waiting time may vary based on network congestion. You can track the transaction status on the blockchain explorer. Once the transaction is confirmed, the deposited funds will be reflected in your Phantom Wallet balance
Note: You can also buy ETH, MATIC, SOL, USDC, USDT, WBTC, and WETH from supported exchanges and have your balance updated without logging out.
How to Make a Withdrawal?
Wallet doesn't work with fiat methods like bank transfers, Visa cards, or e-wallets like Skrill. To withdraw funds, you must first send it to an exchange or another wallet where you can cash it out for fiat. Follow the steps to do so:
Step 1: Open your wallet. Make sure it is unlocked by entering your password or using biometric authentication
Step 2: Locate and select the blue "Send" button in the wallet interface. You will find it next to "Deposit" and "Buy."
Step 3: Choose the cryptocurrency or token you want to withdraw from your Phantom Wallet. Unlike funding the account, when withdrawing, we were only given three options, SOL, ETH, and MATIC, so we first had to swap our tokens
Step 4: Now enter the recipient address to which you want to send the funds. This could be the wallet address of another wallet or an exchange like Coinbase, where you can cash out in fiat
Step 5: Specify the amount you want to withdraw or send from your Phantom Wallet
Step 6: Review the transaction details, including the receiver's address and amount, to ensure they are correct
Step 7: Confirm the transaction and authorize the payment
Step 8: Wait for the blockchain network to process and confirm the withdrawal transaction. The time required for confirmation varies depending on the specific cryptocurrency and network congestion. Once the transaction is confirmed, the funds will be transferred from your Phantom Wallet to the recipient's wallet address
Phantom Wallet Supported Tokens
The wallet supports thousands of tokens across the three compatible blockchain networks. Here are some of the cryptocurrencies accepted according to their respective networks.
Solana Network
Solana (SOL)
Tether USD (USDT)
USD Coin (USDC)
Render (RNDR)
Audius (AUDIO)
EveryOne Coin (EV1)
Band Protocol (BAND)
Serum (SRM)
Raydium (RAY)
Highstreet (HIGH)
Viraverse (VIRAL)
Ethereum Blockchain
Ethereum (ETH)
Wrapped Ethereum (WETH)
Gala (GALA)
Pepe (PEPE)
Ape Coin (APE)
Wagmi Coin (WAGMI)
Polygon Network
Polygon (MATIC)
Avalanche (AVAX)
Dai (DAI)
ChainLink (LINK)
Wrapped Bitcoin (WBTC)
Frax (FRAX)
The Sandbox (SAND)
WOO Network (WOO)
Mask Network (MASK)
1inch (1INCH)
Liquidity USD (LUSD)
Is Phantom Wallet Safe and Legit?
A wallet is considered safe and legitimate within the crypto community. Apart from being among the leading digital asset wallets for the Solana blockchain, the wallet has gained a solid reputation for its security features and commitment to user privacy. Its fast-rising popularity underscores that. We found out during this review that it utilizes industry-standard security measures to safeguard users' digital assets. The website uses high-end encryption technology to ensure the protection of sensitive information.
Additionally, the wallet is non-custodial, meaning users have full control over their funds and private keys. Thus significantly reducing the risk of unauthorized access or theft. Furthermore, it has undergone thorough security audits by reputable third-party firms like Kudelski Security to ensure the integrity of its codebase and correct vulnerabilities. The transparency of these audits added a layer of trust and reassurance as we conducted this Phantom Wallet review. In terms of legitimacy, we established that the platform was developed by software engineer Brandon Millman (now CEO) and co-founders Francesco Agosti (now CTO) and Chris Kalani (product designer). It was headquartered in San Francisco, CA, as of writing this.
Non-Custodial Platform
A wallet operates as a non-custodial wallet, meaning it doesn't hold user funds. You have full control over your private keys and funds, so there is no risk that hackers can steal from users by compromising central servers.
Encryption and Secure Storage
A wallet employs robust encryption protocols to secure users' information. Your keys are encrypted by your password on your device and can't be shared with third parties.
Security Audits
A wallet has undergone security audits conducted by reputable third-party firms. During this review, we came across a security assessment report by Kudelski Security Team. Such audits help identify and eliminate security vulnerabilities. They also show the platform's commitment to offering users a safe transacting environment.
Phishing Protection
A wallet implements measures to protect users from phishing attacks. This includes regular alerts to warn users about potential phishing websites. The main website also warns about malicious links to help users stay aware and safe.
Privacy
Phantom users enjoy high-level privacy. The company doesn't track or keep a history of any identifiable personal data like your account balance and address.
Bug Bounty
The company knows it doesn't have access to all the good talent in the world. It hence offers a reward of up to $50,000 for any ethical hacker who may help identify loopholes that may lead to the loss of user funds.
Multi-Platform Support
A wallet is supported on popular web browsers like Chrome, Firefox, Brave, and Edge. It also has mobile applications for iOS and Android devices, allowing users to manage their digital assets across multiple platforms securely.
A wallet's user interface (UI) is highly intuitive and simple to use, even for first-timers. It has an easy-to-use layout and quick access to many wallet functionalities. Here's a quick overview:
Navigation
The dashboard is the main face, summarizing the user's wallet balance, recent transactions, and key account information. Users also find a quick snapshot of their portfolio in this section. The wallet interface features a clean and well-organized navigation mechanism often seen on the left or top of the screen. As a result, we could readily access several functionality and sections such as the wallet balance, transaction history, staking, swapping, and other features like deposit, buy, and send buttons. You can set up another account in seconds if you want to. Settings are also quite straightforward.
Transactions & Management
A wallet offers a streamlined token management system. Users can easily view and manage their Solana-supported tokens, including Solana (SOL) and other compatible tokens. They can add or remove tokens, view token balances, and perform token-specific actions. In addition, the wallet provides a comprehensive transaction history log, where users can review their past transactions, including details like transaction amount, recipient address, and transaction status. This feature helps users track and verify their activity. The balance is displayed in the home dashboard upon login.
Staking & Swapping
Anyone can start staking easily by simply clicking on their balance and selecting the "Start Earning SOL" option. As of writing this, the option was only available for Solana token holders. We could also swap tokens at super-fast speeds and low transaction costs. The UI typically provided an easy-to-follow swapping process, allowing us to input the desired token pair, specify the amount to swap, and confirm the transaction.
Overall
Everything from the sign-up to account creation, buying tokens, and even withdrawing was seamless during this review. The wallet offers customizable settings and preferences, allowing users to tailor their wallet experience to their preferences. This includes options for adjusting security settings, language preferences, network configurations, etc. Phantom provides a clean, user-friendly experience. It emphasizes simplicity, intuitive navigation, and visibility of essential wallet functions. Whether you want to manage tokens, review transactions, participate in staking, or swap tokens, the interface will offer a seamless and straightforward experience.
How to Use Crypto Wallet on Android & iOS?
Using a crypto wallet on Android and iOS devices is relatively straightforward. The steps may vary slightly from one wallet to the other, but they will generally follow these steps:
Step 1: Choose and Install a Wallet: Select a crypto wallet compatible with your device's operating system, such as Phantom, Metamask, or Coinbase, and download it
Step 2: Install and Create Wallet: After downloading the software, go ahead and install it, then click the "Create New Wallet" button to set up your first wallet. You will have to agree to the terms and conditions to complete this stage
Step 3: Secure your Wallet: Next, create a password and backup your seed phrases, and activate any other security features like biometric authentication. The best wallets, like Phantom, usually have on-screen instructions to guide you through these steps
Step 4: Add Crypto: Your wallet is fully set. So why not add some Cryptocurrencies inside? You may purchase directly if the platform is connected to an exchange or simply send digital coins from another wallet or exchange. Once your account is funded, you may stake for passive income where possible
Step 5: Stay Informed: The cryptocurrency world is quite dynamic. Ensure you regularly check the main wallet website for updates. If there is a user community on platforms like Telegram or Discord, you may want to join to easily stay informed
How to Use Crypto Wallet on Desktop?
There is no major difference between using a crypto wallet on mobile devices and desktops. The steps are pretty much the same, only that a mobile screen is smaller than a PC. If you choose to install the wallet as a browser extension instead of a desktop app, however, you will follow these steps:
Step 1: Open your Chrome browser and go to the Chrome Web Store
Step 2: In the search bar, type "Phantom Wallet" and press Enter
Step 3: Next, look for the official Phantom Wallet extension and click on it
Step 4: Afterward, click the "Add to Chrome" button
Step 5: A confirmation dialog will appear. Click "Add extension" to proceed
Step 6: Chrome will start installing the Phantom extension
Step 7: After successfully installing it, you'll see the purple-bluish Phantom icon added to your browser's toolbar
Step 8: Click on the icon to launch the extension
Step 9: A prompt will appear for you to accept the terms of use. Read through them and click "Accept" if you agree
Step 10: Set up your wallet by following the instructions on the screen. This includes creating a password, saving your seed phrase, and confirming your account
Step 11: After completing these steps, you'll have successfully installed the wallet on Chrome. You can now use it to manage your Ethereum wallets, interact with decentralized applications (dApps), and perform cryptocurrency transactions securely using the procedures discussed earlier in this article
To back up and restore, follow these steps:
Step 1: Open your Phantom Wallet application on your device
Step 2: In the wallet interface, click the three horizontal lines in the far left corner to open the vertical menu bar
Step 3: Go to the far left bottom and click the gear icon to launch the wallet's settings
Step 4: Now select "Accounts," then "Manage Accounts." Click on the specific account in question to proceed
Step 5: Now select "Show Secret Phrase" or "Export Private Key." You will be prompted to input your password and agree that you will not share these details with anyone
Step 6: Carefully write down the seed phrase on paper or store it securely in a password manager
Step 1: Install the Phantom Wallet application on your device if you haven't done so already
Step 2: Then, open the Phantom Wallet application
Step 3: In the wallet interface, locate the settings or profile section
Step 4: Click on the settings or profile icon to access the wallet settings
Step 5: Look for the "Import" or "Restore" option within the settings menu
Step 6: Click on the import/restore option to initiate the restoration process
Step 7: Follow the on-screen instructions to import your backup file or enter your seed phrase
Step 8: Once the restoration process is complete, you can access your funds and transactions
Step 9: Remember to keep your backup phrase or file secure and never share it with anyone
If you encounter any issues while using, here are some troubleshooting steps you can follow:
Step 1: Update the Wallet: Check for any available updates and install them if necessary. Outdated versions may have bugs or compatibility issues
Step 2: Check Internet Connection: Some issues could be caused by unstable connections. So try switching to a different network or reconnecting to your current one
Step 3: Clear Cache and Cookies: If you confirm that your internet is stable, you may consider clearing cache and cookies to resolve browser-related issues
Step 4: Disable Browser Extensions: Still having trouble? How about you disable some extensions that are not in use? Some browser extensions or add-ons may be interfering with the functioning of your wallet. If the problem is resolved, you can re-enable the extensions one by one to identify the conflicting ones
Step 5: Verify Blockchain Status: Make sure to double-check the status of your blockchain network. Network congestion or maintenance can cause delays or errors
Step 6: Check FAQs: If all else fails, you may want to go through the website's FAQs and knowledge base. They could have a solution to the issue you are facing
Step 7: Contact Support: Otherwise, contact customer care through the official email address provided on the website. If you are on the community page/group, feel free to share the issue with other community members, as they may also help.
Alternatives to Phantom Wallet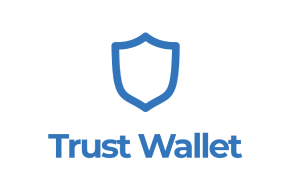 Trust Wallet
Trust Wallet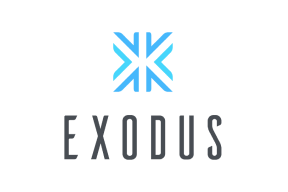 Exodus Wallet
Exodus Wallet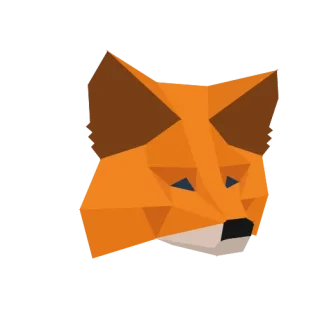 Metamask
Metamask
Phantom Wallet Vs Trust Wallet
Phantom Wallet and Trust Wallet are two popular cryptocurrency wallets that offer distinct features and cater to different user needs. The former is specifically designed for the Solana blockchain and its native tokens. Lately, it has started supporting Ethereum, ERC20, and the Polygon network. On the other hand, Trust Wallet is a multi-chain wallet that supports a wide range of cryptocurrencies, including Ethereum and other ERC-20 tokens. Both are available as mobile apps for iOS and Android devices and desktop versions. However, while Phantom offers a browser extension for Chrome, Firefox, Brave, and Edge, its competitor is only supported by Chrome on PC. We consider both wallets user-friendly. They come with sleek designs and intuitive navigation, hence suitable for beginners. Phantom, however, offers more simplicity and intuitiveness as compared to TrustWallet.
In terms of extra features, users can swap and stake using both wallets, but TrustWallet offers more options, thanks to its broad cryptocurrency support. Its users can also participate in DeFi lending. Both of them support Ledger hardware and give users full control over their private keys, ensuring the self-custody of funds. Overall, If you primarily use the Solana, Polygon, and Ethereum blockchain and its tokens, Phantom Wallet is tailored to your needs, offering a seamless experience. However, if you plan to manage a wider portfolio, you may want to think otherwise. Trust Wallet provides a feature-rich interface with comprehensive functionality for managing different cryptocurrencies. The wallet also integrates a more sophisticated decentralized exchange feature (DEXs) than its counterpart, giving users a better in-app crypto trading experience. Ultimately, the choice between Phantom Wallet and Trust Wallet depends on your specific cryptocurrency holdings and the functionalities you prioritize in a wallet.
Phantom Wallet Vs Exodus Wallet
The Phantom wallet is a cryptocurrency wallet and self-custodial browser plugin. It gives you complete control over your private keys in an encrypted form saved on your device. It comes as a browser extension for Chrome, Firefox, Brave, and Edge and is available on both Android and iOS mobile devices. It includes a merged segregated exchange that allows users. It allows you to exchange supported tokens (Solana, Ethereum, and Polygon networks) directly from the depths of their wallets. The swap component is like the MetaMask wallet. It shows the swap speed, slippage sensitivity, and fee charged during swaps. On the other hand, Exodus Wallet offers multi-currency support for a wide range of cryptocurrencies across 15+ blockchains, including popular ones like Bitcoin, Ethereum, and many others. It is available as a desktop application for Mac, Linux, and Windows and as a mobile app for iOS and Android.
Exodus Wallet offers a visually appealing and intuitive interface, making it suitable for both beginners and experienced users. It provides features like wallet management, transaction history, portfolio tracking, and built-in cryptocurrency exchange services. Both support staking for certain cryptocurrencies, allowing users to earn rewards by participating in network consensus. The two wallets also offer third-party integrations with services like MoonPay for direct fiat-to-crypto purchases. While Phantom is compatible with Ledger, its competitor supports both Trezor Model T and Model One. In terms of security, the two wallets use high-level encryption to protect user data. None of them is fully open source. However, they are regularly updated and audited by independent security bodies and offer a bug bounty program.
Finally, Phantom Wallet distinguishes itself as a user-friendly and non-custodial digital currencies wallet. It caters to both beginners and experienced users with its simple UI and support for prominent cryptocurrencies including ETH, ERC tokens, Polygon tokens, Solana, USDT, Setum, and Raydium. The wallet's availability as a mobile app for iOS and Android ensures convenience and accessibility at any time and from any location. Phantom Wallet includes a number of features such as staking, NFT compatibility, and smooth cryptocurrency swapping. These features allow users to earn incentives, manage NFT collections, and effortlessly convert cryptocurrencies. While Phantom Wallet has swiftly acquired popularity, it is important to note that being a relatively new wallet, it may not offer the same broad selection of features as other established wallets in the market. However, its intuitive user interface and comprehensive support make it a promising option.
Who might not benefit?
Those who primarily work with cryptocurrencies outside the supported ecosystem (Polygon, Solana and Ethereum) or require support for a wider range of blockchain networks may find limited benefits in using Phantom Wallet.
Who should use?
Anyone who utilizes the Solana, Polygon or Ethereum blockchain and its ecosystem of tokens and dApps can benefit.
How private is Phantom Wallet?
A wallet prioritizes privacy by encrypting and securing your private keys, providing you with control over your personal information and transactions.
What happens if I lose my wallet?
If you lose your wallet, it's crucial to have a backup of your recovery phrase or seed phrase to restore your wallet and regain access to your funds.
How fast are the transactions?
Transactions on the Solana, Ethereum and Polygon blockchains are known for their speed and low fees, enabling fast and cost-effective transfers of digital assets. Solana has a block time of 400 milliseconds. Polygon and Ethereum complete transactions in about eight minutes.
How easy is it to use?
It is designed to be easy to use, providing a streamlined experience for managing and interacting with your Solana, Polygon and Ethereum-based tokens and dApps.
How can I get started?
To get started, simply download the mobile app on iOS or Android or add the browser extension on Chrome, Firefox, Brave, or Edge, and follow the setup process to create your wallet.
How secure is?
It is highly safe. It prioritizes security with features like private key encryption, local key storage, and hardware wallet support, ensuring the safety of your digital assets.
What are the benefits?
Offers user-friendly UI, support for Solana-based, Ethereum and Polygon network coins, smooth interaction with dApps, staking, and swapping of supported coins. It's safe and easy to use for both beginners and experienced individuals.