Pros
Supports multiple networks
Crypto & fiat deposits and withdrawals
Possibility of integrating the platform with Web3 applications
Cons
Not intended for regular consumers
USDC and EUROC
No mobile app
Introduction to Circle Wallet
Stablecoin usage is continuously growing as more users see the value of using USDC or USDT as protection against crypto volatility. USDC is the fifth largest digital stablecoin as businesses continue to adapt its utility and expand into the Web3 space. That's why Circle Wallet has shifted its focus from a consumer-grade digital crypto wallet that supported Bitcoin and other major tokens to only accepting USDC storage, transfer, and token security.
The new Circle wallet is a digital safe for businesses to easily make and schedule payments to vendors and keep their funds stored in a digital vault where they still own their private access keys. The wallet is moving away from peer-to-peer interactions and is building a monetary framework that can be used for developers to build upon and integrate them for their specific needs. Circle has evolved to meet new industry requirements with stablecoins at the forefront.

Services Offered by Circle Wallet
Circle has taken a new approach to its digital wallet. Before the platform was implemented with a B2C consumer focus, Circle had shifted towards providing infrastructure support for businesses and developers to create new integrations with the USDC token. In essence, Circle is a funding and liquidity provider of USDC, allowing digital companies to adapt to the growing request of the blockchain space and allow money to move around with ease. As a result, the platform has developed to be more than a single wallet and instead facilitates unrestricted access to USDC tokens.
First, the digital network is a payment provider where businesses can access USDC from multiple blockchains to send and receive funds online and make payments to vendors.
The second use case of Circle is to provide stablecoin liquidity to allow users to allocate funds much easier without worrying about low or no funds. This is enabled through the Circle API, which connects to multiple sources and provides the most convenient and affordable funding source. It also allows users to easily convert their digital dollars into stablecoins and make transfers with USDC.
The third use case gives users access to a multi-way custodial treasury to secure deposited funds while removing single points of failure. What this means is that wallet users can deposit and store their funds while making sure they are kept secure while being able to automate payments from within the wallet.
Lastly, the wallet features a Web3 development tool that can integrate Circle's API and asset storage to several Web3 applications and use the smart contract features to deploy using the branded parameters. If this sounds complicated, then a much easy to understand explanation is that Circle can integrate with any Web3 platform to integrate fast USDC payments and asset storage on any decentralized application.
The Circle wallet has moved from the traditional desktop/mobile wallet function. Instead, it's targeting more business consumers focusing on a single token, the ability to integrate Cirlce's API through an infrastructure layer while allowing businesses to use the platform to store and distribute USDC tokens for their business purpose.
1. Get Started: Click the Get Started button on the top right corner of the website to open the sign-up section.
2. Choose the goal: Players can select between an account for Business Services or access the Developer Platform.
3. Personal details: The third step takes players into the first stage of the sign-up process, where you have to fill in your first and last name and the work email address. Then, click on "Get Started."
4. Filter the questions: Select if you are opening a wallet for business purposes and click Yes if you have a company or No if you don't. Clicking no will take you to a screen for Developers.
5. Company details: If you have a company, you must include the company name, country, province, and website. The second stage will ask you to fill in information about the type of company you have. Not all companies will be eligible to join the Circle network. Since we tried multiple types of companies when testing out the wallet, we weren't able to pass the last section of the sign-up process with "Crypto Networks," "Websites," or "Marketing Agencies." As a business-focused product, users should select FinTech as the main business area.
How to Proceed with a Transaction
Circle allows players to make on-chain transactions, and they're required to manually introduce the address before completing the transfer. Here's how to make transactions on Circle
1. Step: Click on the Setting button, and select the "Blockchain Addresses" option to add the wallet address of the transaction recipient.
2. Step: In the add an address section, select if the account is for your business or someone else. Then, choose between USDC or EUROC, add the nickname, select the blockchain network, and paste the wallet address. Click continue and submit.
3. Step:To go back to the Transfer section, click on the Home button on the left side of the screen and click the Transfer button to be prompted to the new section
4. Step: Once you have selected the Transfer button, select the Send on-chain option, and filter with the blockchain you want to send funds with from the drop-down menu, select one the address you've already added, and click continue.
5. Step: Type the amount of USDC you want to send to the person and click continue to finalize the transaction. If you don't have funds in your wallet, you can instantly add them by clicking Add Funds.
How to Make a Deposit
Circle wallet users can make crypto or bank wire transfers on the platform. Here's how to make your first deposit.
1. Step: Click on the Deposit button located in the top right corner of the website
2. Step: Select between Blockchain Wallet deposits or Wire Transfers, and in this guided process, we'll cover only crypto deposits.
3. Step: Users can only deposit USDC tokens on multiple blockchain networks, and they can choose between Algorand, Avalanche, Ethereum, Flow, Hedera, Polygon, Solana, Stellar, or Tron. Click the network that you want to use for deposits.
4. Step: The next screen will show a QR code as well as a wallet address that can be copied. If you're depositing from an exchange, you can copy the wallet address or scan the QR code with a camera.
5. Step: Add in the number of tokens you want to send, paste the wallet address in the exchange, and click continue.
6. Step: Approve the transaction, and your funds will be deposited once the network finalizes all the confirmations. This can take up to 5 minutes, depending on the blockchain.
7. Step: For Wire Transfer deposits, users must add their bank details in the setting section, click the Wire Transfer button, and continue with the process. They can deposit up to 1 million.
How to Make a Withdrawal
Withdrawals can be easily made on Circle, even if users have deposited large amounts and want to get access to their funds quickly. Here's how to withdraw money from your Circle crypto wallet:
1. Step – Choose the withdrawal method: Select if you want to make withdrawals using the crypto network or if you want to make withdrawals to your bank account.
2. Step – Link accounts: For credit card withdrawals, you have to link your bank account to your Circle account. You can do that by going to Settings, clicking Bank Account, and clicking the Add Bank button. In addition, you have to fill in information about bank location, IBAN, and other personal details there.
3. Step – Add details: Once you have added your bank details, return to the Withdrawal section, choose your bank from the drop-down menu, add the amount you want to withdraw, and click complete.
4. Step – Complete transaction: To complete the withdrawals, make sure to add the 2FA code and wait for the transaction to process. It can take time until funds are added to your bank account, and depending on the bank, it can take up to 2-3 days, even a week.
Circle Wallet Supported Tokens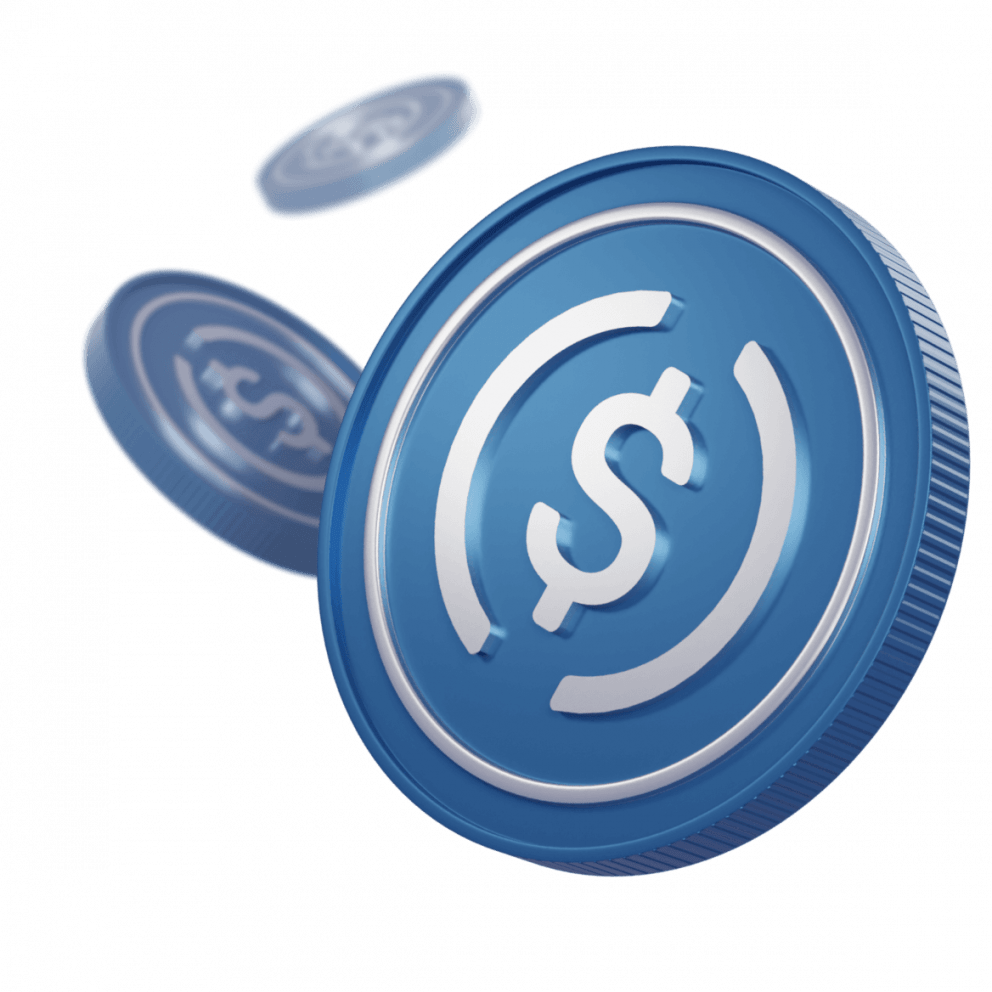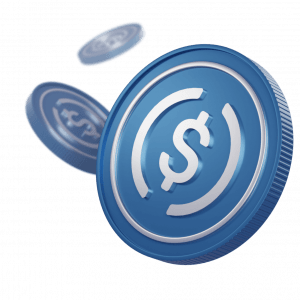 The wallet is designed to support a diverse range of blockchains. However, the only token available on Circle is the USDC token. Since the wallet is intended for business use cases, its primary goal is to serve as a store and transfer platform where companies can securely hold their USDC and make business expenses to their vendors.
Although the company is only using USDC, it's also integrated EUROC, a blockchain stablecoin pegged to a euro's value. Still, Circle only allows users to transfer USDC tokens.
When looking at the available networks, Circle users have the possibility to store and transfer USDC tokens from the following chains: Algorand, Avalanche, Ethereum, Flow, Hedera, Polygon, Solana, Stellar, or Tron. This allows them to transfer, make transactions or withdraw from their vaults.
Is Circle Wallet Safe and Legit?
The platform is a highly secured and safe crypto wallet, primarily since it focuses on B2C consumers rather than regular users. The fact that it only supports USDC tokens and acts as a liquidity provider indicates that the network it focuses on has a high level of trust since it also integrates with global leaders such as Coinbase, Mastercard, Visa, or Moneygram. The wallet has monthly USDC reserves reports, which Deloitte, a top-tier financial consultancy firm, reviewed and reported on. The report also shows the amount of cash and digital tokens. In addition, Circle holds U.S. securities, which gives the platform high credibility.
The company's website also has a dedicated Transparency page where players can get weekly updated data on the amount of USDC or EUROC being held at a specific time. We haven't seen any reports of wrongdoing by Circle at this time, and the company has gained investors' trust by gaining additional funding, expanding into Europe, and also purchasing the known cryptocurrency exchange, Poloniex, in 2018.
Security
The Circle Wallet prioritizes the security of its users' digital assets above anything else, and a few elements point towards a highly secure platform. Firstly, the company is audited by both financial firms and third-party audits to verify that the embedded smart contracts are secure and have no breaches which would cause hackers to exploit the wallet. ChainSecurity and Halborn performed these audits in late 2022.
The wallet uses multiple layers of encryption especially on smart contracts and non-custodial wallet vaults, to keep unwanted eyes from token storage. Most importantly, any USDC deposited on the platform is stored on a cold (offline) wallet, and they are geographically distributed to avoid a single point of failure while having multiple access points to prevent a single person from attacking the wallets. Hot wallets are also added to facilitate Vault blockchain transfers, and Cirllce has a strict key management offer and increased handling security.
A two-factor authenticator is mandatory on the platform from the sign-up process, and users need a 2FA in place to access or proceed further into their sign-up process. Finally, as a highly regulated digital wallet offering services to digital companies, Circle has insurance that covers any theft or breach through the Digital Asset Theft Insurance Coverage program. Thus, every implementation that Circle adds is focused on increasing asset security and ensuring funds are stored and transferred safely from one platform to another.

The Circle Wallet user interface (UI) is designed with simplicity, ease of use, and functionality in mind. It caters to beginners and experienced users, providing a seamless experience for managing cryptocurrencies, and boasts a clean and minimalistic design that allows users to navigate through the platform effortlessly, with blocks of information located in the middle of the screen and a menu bar located on the left side. The layout and functionalities of the wallet have striking similarities with other business-oriented digital wallets, thus helping users familiarize themselves much easier with the platform. Looking at the color scheme, the white, gradient pale neon green, pale blue, and light dark colors are easy on the eyes with an uneclectic and uncluttered modern mix of colors.
Once logged in, users are greeted with a dashboard that displays an overview of their account balance and shows the treasury amounts as well as other assets stored on-chain. A responsive layout offered by Circle ensures a smooth experience on Desktop, but it still needs to be fully adapted to mobile or tablet devices. As a result, although it can still be used, it's not as seamless as on a desktop.
While the visual aesthetics are simple, Circles has created strides through their ease of access and potential to show information in a simple manner – such as the existing blockchains or integrating QR codes to make sending tokens easier. The Circle UI has evolved since its first launch, and it's a very intuitive platform to use with a clever and minimalistic UI design.
How to Use Crypto Wallet on Android & iOS
The wallet is not available on Android or iOS devices. Players can only access the wallet by opening the circle.com website and using the platform that way. Here's how to use the wallet on a mobile device
Open Browser: Open the browser on your mobile device or tablet and type in the search bar circle.com to access the website.
Sign In: To sign in, click on the three lines in the top right corner, scroll down, and click the sign-in button. When prompted, fill in your email and password to access the wallet.
Start navigating: The wallet on the mobile browser has the same functions as the regular desktop wallet. You can click on the menu section and select which action you want to undertake.
Transact: When you want to use the platform, click on the deposit or transfer buttons to make payments, deposit USDC or pay vendors directly.
How to Use Crypto Wallet on Desktop
Circle is a desktop wallet first, and here's how to start using it for your business:
Create an account: To get started with the wallet, users must create an account by clicking the sign-up button and selecting between a business entity or a developer. Then they have to fill in details about their company, provide accurate information, confirm the KYC process, and confirm company information.
Get access: Once the account has been set up, you can sign in and finalize the 2FA process to keep your account safe. You can use Google Authenticator to scan the code, click continue, and then type the code on the mobile app to verify.
Edits settings: After signing in, you can adjust personal data in the settings tab to choose between adding new users, linking bank accounts, adding account limits, automating payments, or adding IP allow lists.
Create vaults: On Circle, users can create non-custodial vaults by clicking Create Vault, adding the vault's name, adding the users from your organization who can access the vault, setting transaction limits, and adding addresses that can only receive funds from the vault. To finish the vault creation process, you must create a blockchain wallet on the vault, and you can choose between 7 blockchains.
Make deposits:To make deposits, you must first click the Deposit button, select the blockchain wallet transfer, and click the blockchain you want to send USDC with. A new screen will be prompted, showing you the designated receiving wallet, and you can copy the wallet address and paste it into your wallet to finalize the payment. The amount will show up in your wallet in a few minutes.
Transfer funds: Users can easily transfer funds to other wallets but must add the wallet address and contact information in the Setting section. Once the wallet address is set up, click on Transfer, choose on-chain, choose the wallet from the drop-down, add the amount, and click Continue.
Schedule payments: Scheduling payments is a function on Circle, and you can do that by going to your payment screen, adding the receiving wallet address, and adding the amount of USDC tokens you will be sent into the field. Next, choose the payment frequency and the date to finalize the process.

Backup & Restore
Crypto backups are crucial, especially since blockchain allows players to access their accounts anywhere in the world using the network passkey or the backup.
Circle doesn't include a wallet backup since the platform acts as a centralized token wallet and doesn't operate directly on-chain. This means that backups or passphrases are unavailable for players. To restore a wallet in case users forget or lose their password, they need to contact customer support and get the password reset link only that way. During the restore process, the platform will require additional details to verify the account holder's identity and prevent bad actors from taking advantage of possible security breaches.
While backups are essential to keep a Circle account secure and safe, users should be sure not to forget their password, and in case they do forget it, they should be able to provide the platform with the necessary information and proof of identity.
Troubleshooting
For troubleshooting, you need to contact Circle's customer support, especially when funds are unreachable when you can't access your account and must reset your password, or they can't access the platform due to other factors. You can get in contact with the Circle team by sending an email to: [email protected]. We didn't notice any other issues that can be addressed without the vendors' help.
Circle Wallet Alternatives
Several crypto wallet alternatives are available on the market, and some existing platforms are a much better alternative for regular crypto gamblers than the current version of Circle. In the next section, we will compare the Coinbase Wallet and the Metamask Wallet, highlight notable differences, and show any similarities to help you choose the best wallet that meets your needs.
Circle Wallet Vs. Metamask Wallet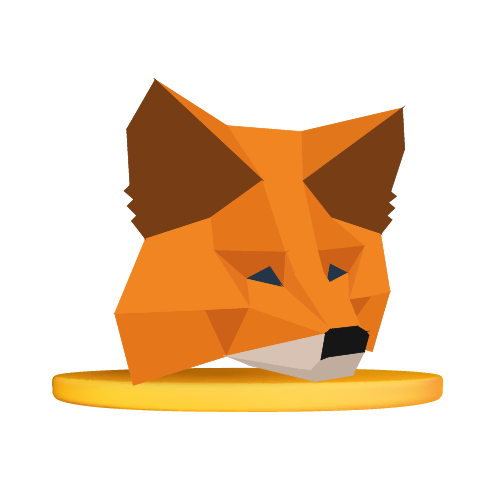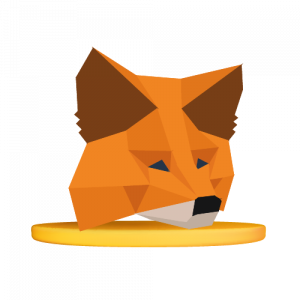 There are plenty of similarities and differences between Circle and Metamask, as both platforms provide unique features crucial to interacting with the blockchain market. By comparing these two wallets, we help potential users determine which suits their needs best and whether any is ideal for crypto gambling.
From the get-go, both wallets have a major differentiating factor since Metamask is a hot wallet that's always connected to the internet while Circle offers a mix of storage offers, with the most secure one storing funds on a cold wallet and only enabling a highly secure hot wallet to transfer funds from within the treasury vaults. Circle priorities ass security as it has a mandatory 2FA for every user and has a strict KYC process – since it's only targeting Web3 companies or developers and offers asset insurance while regulatory performing audits. As a hot wallet, Metamask is more susceptible to network hacks since it's always connected to the internet, and still, the platform implements security features through client-side encryption, which allows users to take complete control of their private keys. On the contrary, Circle has platform-based private key management, while only treasury wallets have custodial private keys.
Regarding wallet integration, Circle is a stand-alone platform that can only be accessed from a browser and can't connect to any Web3 application, such as a DeFi platform, crypto exchange, or NFT marketplace. They have a development tool where developers can build on top of Circle; however, that's not designed for regular users. Metamask, on the other hand, is a browser extension-based wallet compatible with all Web3 applications and is an industry-standard wallet that lets people interact with all Ethereum-based dApp and even more.
Token options on Circle are low, with the platform only focusing on USDC or EUROC tokens on seven blockchains, while Metamask can store more than just Ethereum. In addition, users can manually add an EVM-compatible network to Metamask and receive, send, or swap tokens directly on the wallet, which is ideal for users who frequently interact with decentralized applications. At the same time, Circle is more focused on corporate and business use cases since they can't perform swaps nor interact with any Web3 dApps.
Circle Wallet Vs. Coinbase Wallet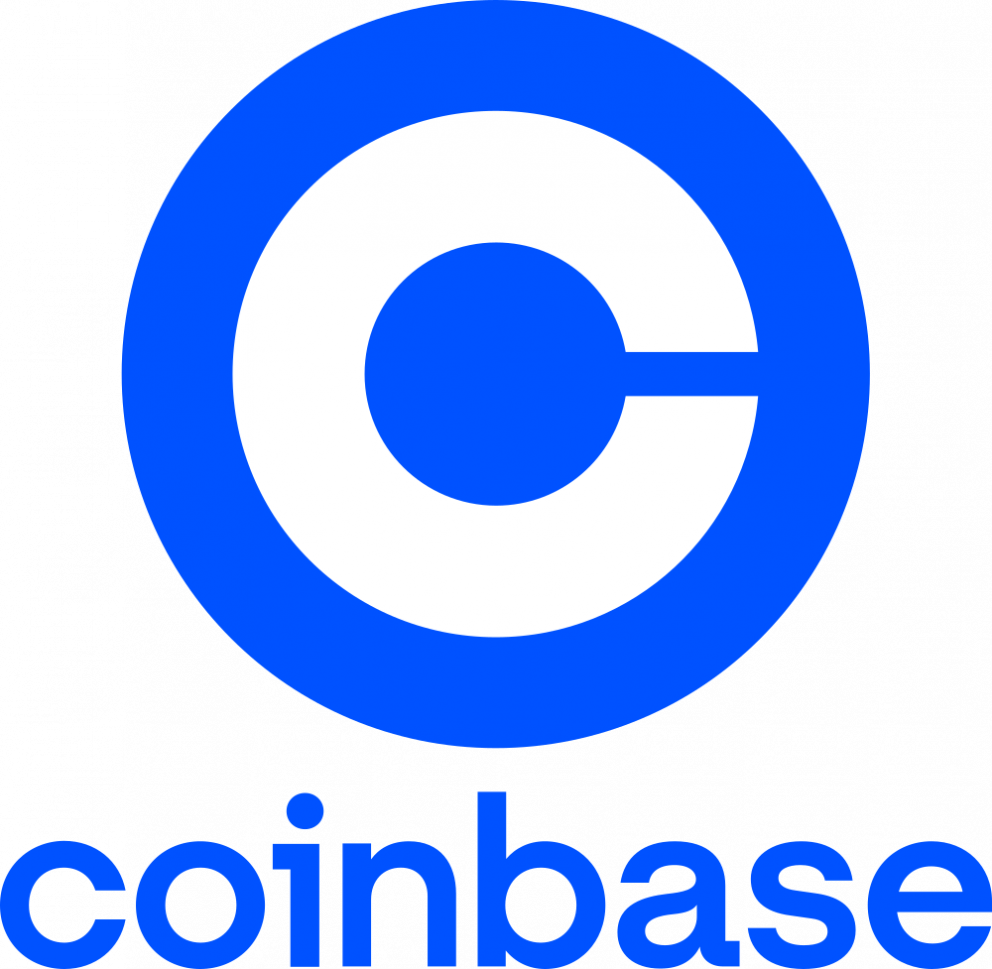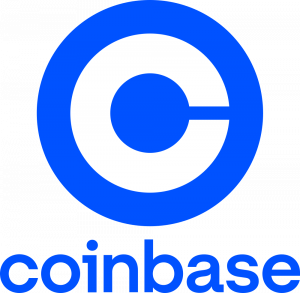 Coinbase Wallet and Circle are other comparisons since both platforms have different features and use cases. Circle is mainly intended for business use cases and vendor payment through USDC. Getting an account's more difficult; users must fill in their company details and pass a KYC process. On the flip side, everybody can sign-up for Coinbase Wallet. This free mobile wallet supports multiple cryptocurrencies and can be used by regular users without having to undergo a KYC process or provide company details. This is one of the significant differences between the two since one's more consumer-oriented while Circle is business focused.
Coinbase Wallet is integrated with most blockchain applications, allowing users who store tokens on the wallet to easily connect to dApps, exchanges, or marketplaces and transact. Coinbase can also store multiple digital currencies, including EVM-compatible tokens and Bitcoin, or they can switch between multiple networks and store or send NFTs. On the other hand, Circle only accepts USDC and EUROC tokens, which can be stored on seven chains. With the vault option, users can also store the native blockchain token, but they're only used to facilitate transfers.
Coinbase is a self-custody wallet which means that private keys and recovery phrases are stored on the mobile device, and users can retrieve their accounts at any time with a recovery phrase. As a multi-layer platform, Circle has multi-layer security features and passwords, and accounts can be retrieved only by contacting the platform's customer service representative.
Finally, the features available on both platforms vary greatly. Coinbase is focused on providing DeFi features such as staking and yield farming, trading cryptocurrencies, buying and selling NFTs, or sending and storing digital tokens. On Circle, the offered features are all payment oriented as users can deposit and withdraw using crypto and wire transfer and create virtual vaults to make, schedule, or receive vendor payments in USDC.
Thus, the use cases for each wallet differ significantly since Coinbase targets everyday crypto users while Circle focuses on making crypto accessible to companies through USDC.
When we started reviewing Circle, we initially thought the platform was still supporting multiple cryptocurrencies, such as Bitcoin or Ethereum; however, since Circle Pay closed, the company has shifted its focus to create an inclusive future for USDC stablecoins and empower businesses to leverage Circle to support, store and transfer USDC with ease through their own protocol.
As a desktop mobile, Circle is only for businesses, while regular consumers shouldn't try registering unless they have a valid business use case with a registered business operation. That's why Circle is not a crypto-ready wallet that can easily be used. Instead, it is a financial tool to store, obtain and make USDC payments in the business landscape.
One of the most important features is how Circle can support the USDC stable on multiple chains and empower business owners to either build on top of Circle or use token values with self-custody and obtain guaranteed liquidity for their financial operations.
What are the benefits of using Circle Wallet?
The wallet is no longer intended for peer-to-peer transfer, and its benefits include facilitating USDC token storage on multiple chains and providing a toolkit for developers to create an on-chain wallet to transfer network tokens.
How secure is Circle Wallet?
Circle wallet is very secure, as funds are stored in cold storage; the hot wallet feature offers a high level of security; there is digital asset insurance coverage for USDC theft with a highly liquid marketplace.
How can I get started with Circle Wallet?
To get started with opening a wallet, the user must have a registered company that's approved to integrate Circle. In addition, your company must participate in FinTech and provide such services.
How easy is it to use Circle Wallet?
Once the account is set up, users can easily use the wallet to deposit, transact and store their USDC assets in multiple non-custodial vaults.
How fast are Circle Wallet transactions?
The speed of wallet transactions heavily depends on the network it's using, as Ethereum transactions will be slower than Solana since the latter has a higher transaction output.
What happens if I lose my Circle wallet?
It's not possible to lose the Circle wallet since the wallet is not a physical hot wallet.
How private is Circle Wallet?
The wallet has privacy functions in check; however, if users want to register and use the wallet, they must provide company details; however, customer data is securely stored on Circle.
Who should use Circle Wallet?
The platform is only intended for businesses or developers since regular crypto users will only partially benefit from Circle since it's just a USDC.
Who might not benefit from using Circle Wallet?
Users who want to deposit other cryptocurrencies than USDC can't take advantage of the wallet's features as the Circle platform only accepts USDC and the tokens' compatible networks. Additionally, regular consumers can't benefit from using Circle since the platform is designed to cater to business consumers rather than private individuals.